Shipping your holiday treats: 10 tested tips
This is NOT the way the cookie crumbles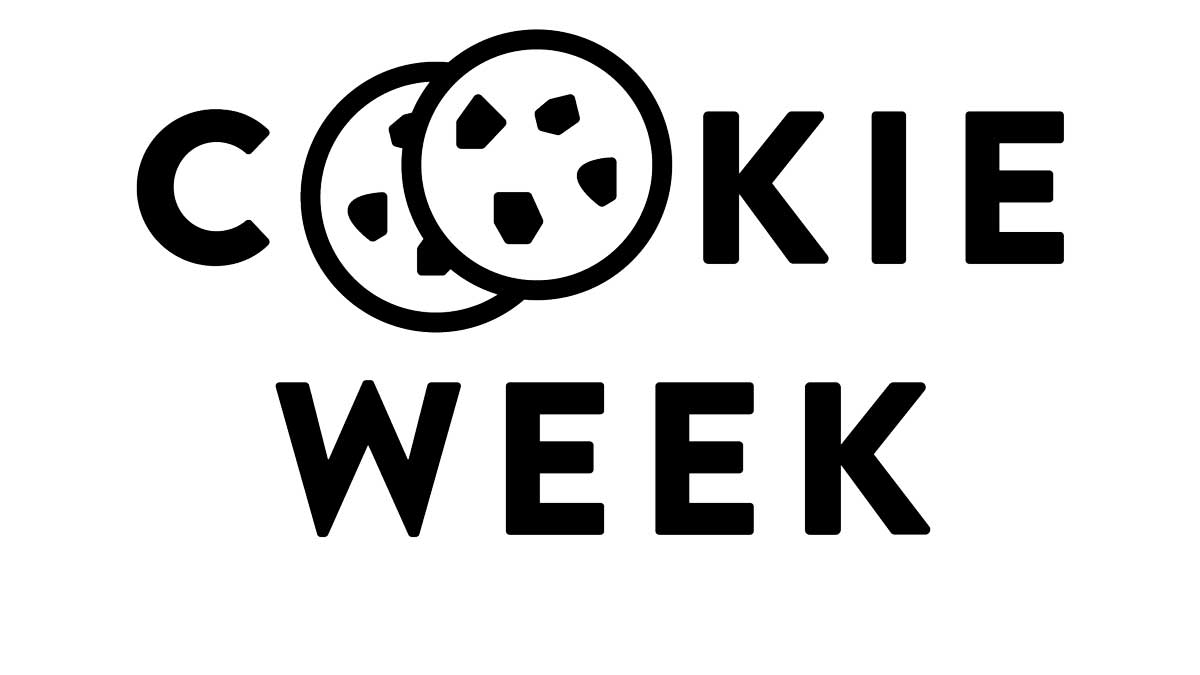 As we ring in the holiday season, we've officially declared this week to be Cookie Week. To celebrate, we're covering all things cookie-related, from decorating to gifting to going gluten-free. Join us for festive inspiration and plenty of holiday cheer.
* * *
"Home for the holidays" — it's where we all want to be, right? Not just a physical home but an emotional one as well, the place where you gather with family and friends to relax, laugh, share memories and, of course, eat. Home is where we're nourished, both body and soul.
Now, as we bid a "fond" farewell to 2020, we find ourselves having to adjust, compromise, and ultimately give up many of the holiday get-togethers we've cherished over the years. People are staying at home, or at least closer to home than usual.
And that means the usual exchange of holiday sweets — cookies, bars, and candy — won't be quite as easy. It's simple to bring a plate of cookies and peppermint brownies to your mom's Christmas Eve dinner; but what can you do when dinner is canceled and the only get-together is online?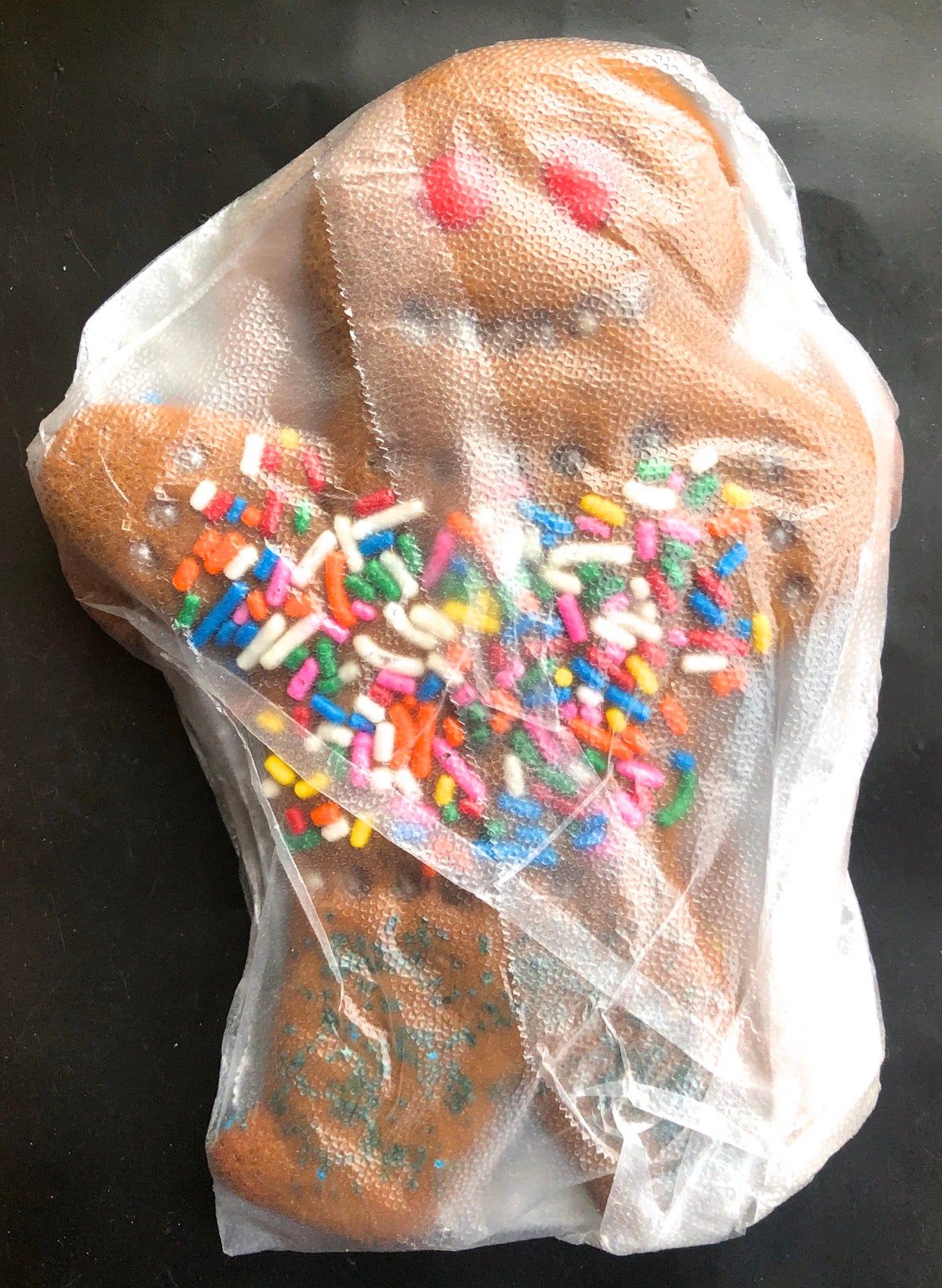 Instead of bake and deliver, you bake and mail — USPS, UPS, FedEx, whatever your chosen carrier. If your best childhood friend back home is expecting her annual decorated gingerbread man, you're probably going to need to wrap, box, and send it.
Having spent many years mailing baked goods to far-flung family and friends, I've learned a few things: like don't just box up a bag of chocolate chip cookies and expect them to remain un-crumbled as they make their sometimes bumpy way across the country.
It's time to double-check my cookie-packaging expertise by shipping a box of goodies cross-country, from my home in Massachusetts to Rossi, my fellow blogger, in California: a three-day, 3,000-mile trip. 
What do I bake and package? American-Style Vanilla Biscotti, Salty-Sweet Butter Pecan Cookies, Our Ultimate Chewy Brownies, Dark Chocolate Buttercrunch, and Gingerbread Cookies.
And the result? One gingerbread man suffers a broken leg and a few of the cookies crack, but everything else remains in place and intact. Considering the length of the trip, I'd call that happy traveling!
The following tips and best practices will help you send your usual goodies to everyone on your list: naughty or nice, we all deserve something sweet in our lives this month.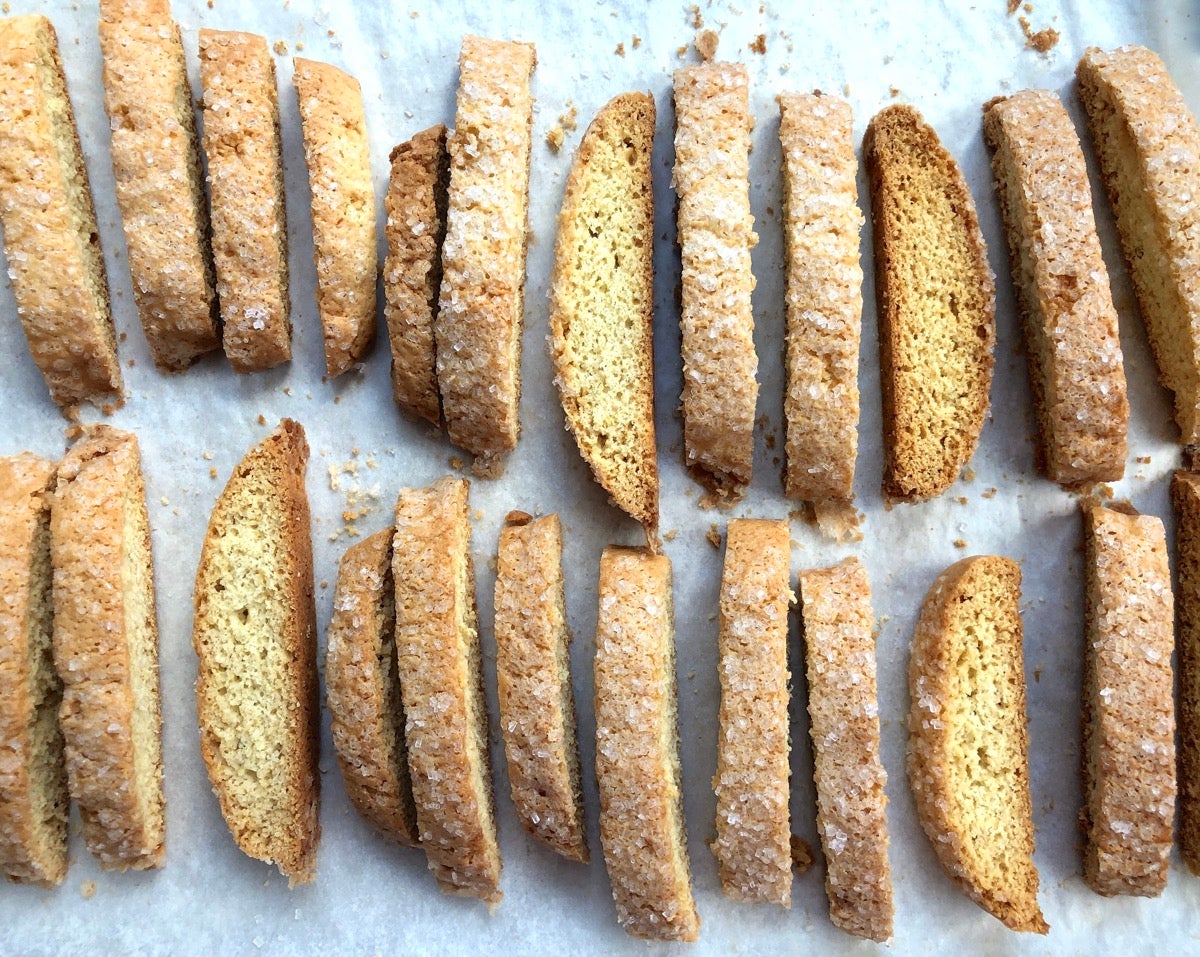 1) Choose what you bake with an eye to travel-ability
Clearly you won't want to risk sending a decorated Yule Log through the mail, but a hefty slab of fruitcake? No problem. Delicate cookies (think pizzelles, Florentines, thin cutout cookies and the like) aren't a good choice. Instead, bake sturdier cookies, moist brownies and bars, candy, and anything else that won't crumble at the drop of a hat — er, box.
2) Bake treats with the longest shelf life first
Twice-baked biscotti, dry and crunchy, stay that way for weeks. If you're going to spend the weekend baking, it makes sense to make your biscotti (or other sturdy, dry-ish cookies) before your moist, chewy bars.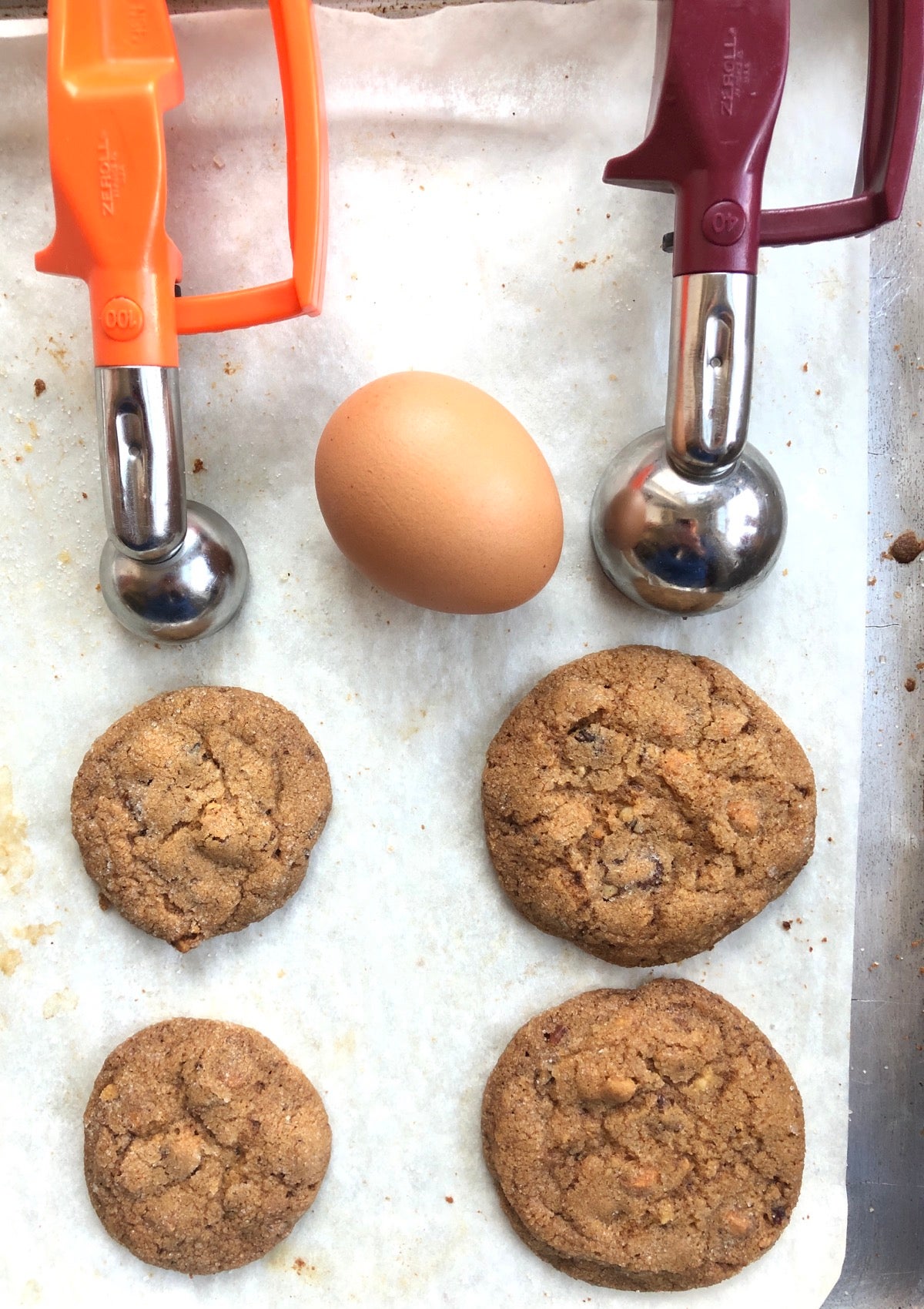 3) Small cookies travel better than large ones
When making drop cookies, use a teaspoon cookie scoop (yielding 2 1/4" cookies), rather than a tablespoon scoop (2 3/4" to 3" cookies). Smaller cookies are less likely to break or crumble than larger ones. Bonus: a quart-size zip-top bag perfectly holds a dozen teaspoon scoop-size cookies in two layers.
Another way to "sturdify" potentially fragile cookies: turn them into sandwich cookies. The filling acts like glue, holding them securely in place and defending against breakage. Our all-purpose Sandwich Cookie Filling is a great choice here.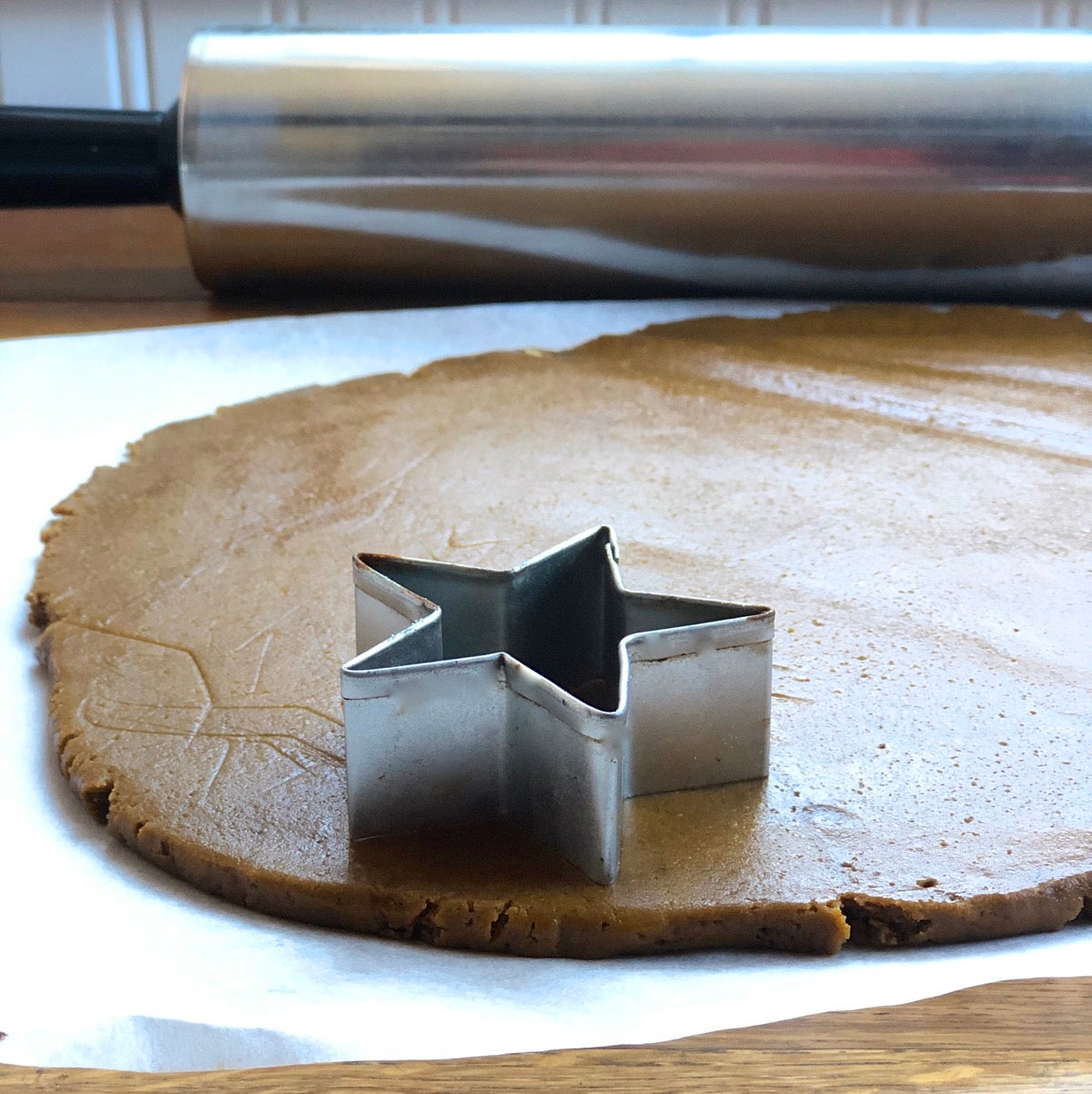 4) For cutout cookies, roll dough thicker rather than thinner
When your cutout cookie recipe calls for rolling the dough 1/8" to 1/4" thick, choose the thicker option. Your finished gingerbread men and stars will be sturdier, and no less delicious. Bonus: Less fragile cookies are easier for kids to handle and decorate.
5) Make thicker brownies and bars
Again, sturdiness; but also the thicker the bar, the longer it'll stay moist. Thin bars (1/2" or less) may become stale, especially if they're traveling a long way or you don't choose an expedited delivery method.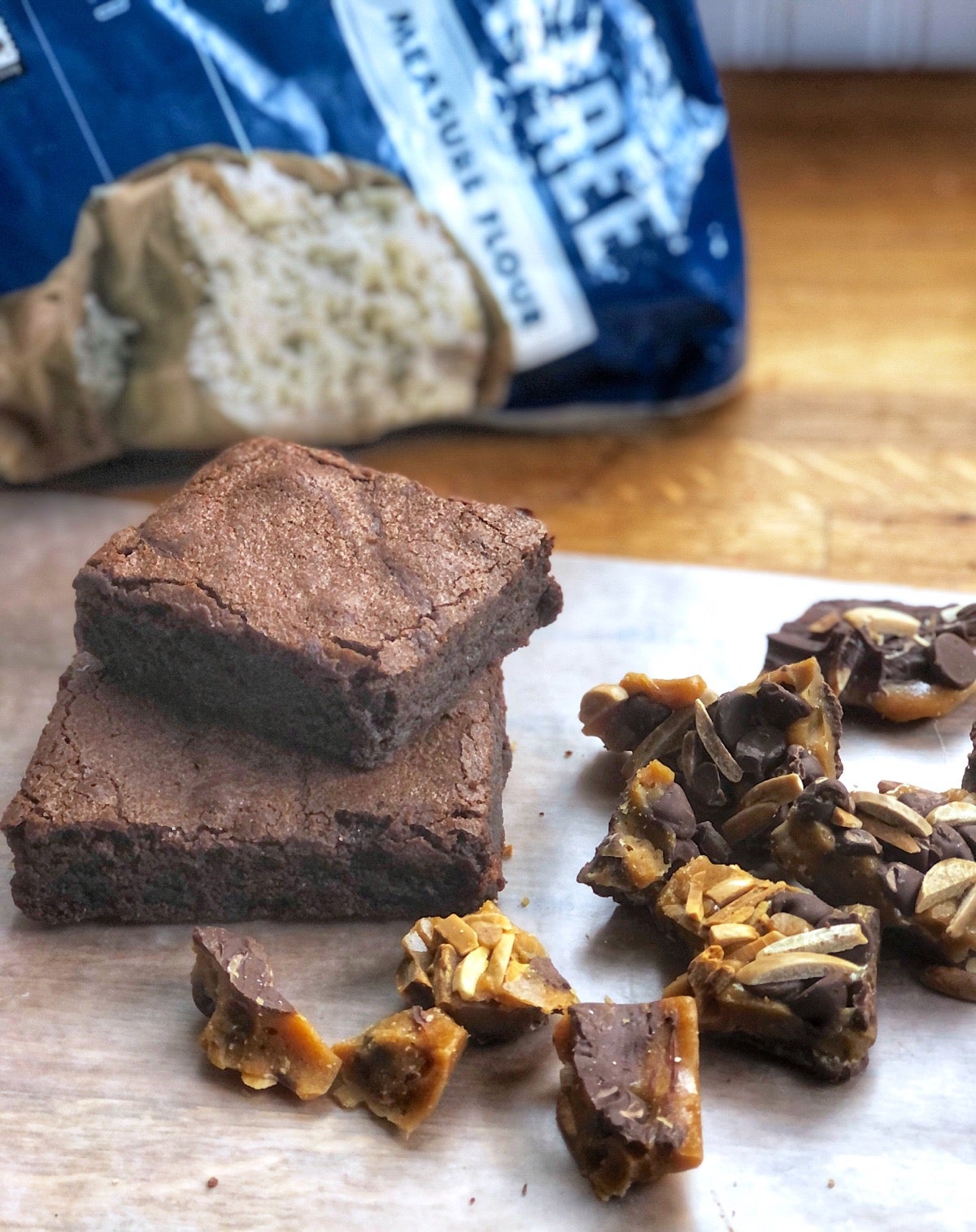 6) Making gluten-free treats?
Gluten-free treats are neither more nor less liable to crumble or break, but if you're shipping your treats to someone following a gluten-free diet, here are a couple of things to consider:
Choose your recipes accordingly: Bars (which typically use less flour than cookies) and candy (which usually uses no flour at all) are both good candidates for a gluten-free goodie plate. Our Gluten-Free Measure for Measure Flour also makes it simple to transform any of your favorite cookie or bar recipes from gluten-full to gluten-free. Or try these: Gluten-Free Fudge Brownies, Gluten-Free Roll-Out Gingerbread Cookies, and Gluten-Free Holiday Butter Cookies.
In addition, know your audience: if your recipient is very sensitive to gluten (e.g., celiac), segregate any gluten-free baking from your regular baking (ingredients, oven, tools, bowls, work surfaces, etc.). And of course, don't combine gluten-free and regular baked goods in the same mailing box.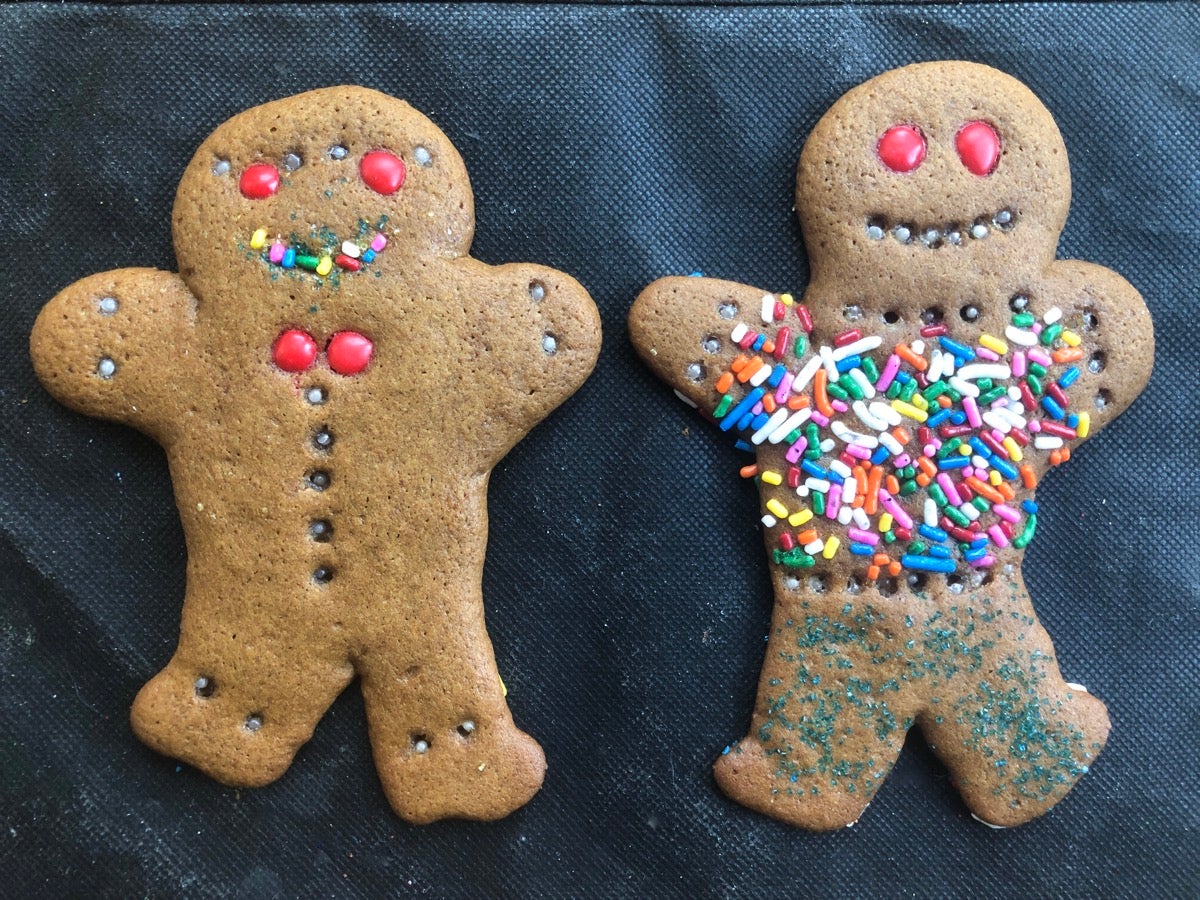 7) Decorate cookies before baking, rather than after
Press colored sugar, sprinkles, candy pearls, and other decorations right into the dough before baking, rather than icing cookies and adding decos afterwards. Decorations baked into the cookie are much more likely to stay in place.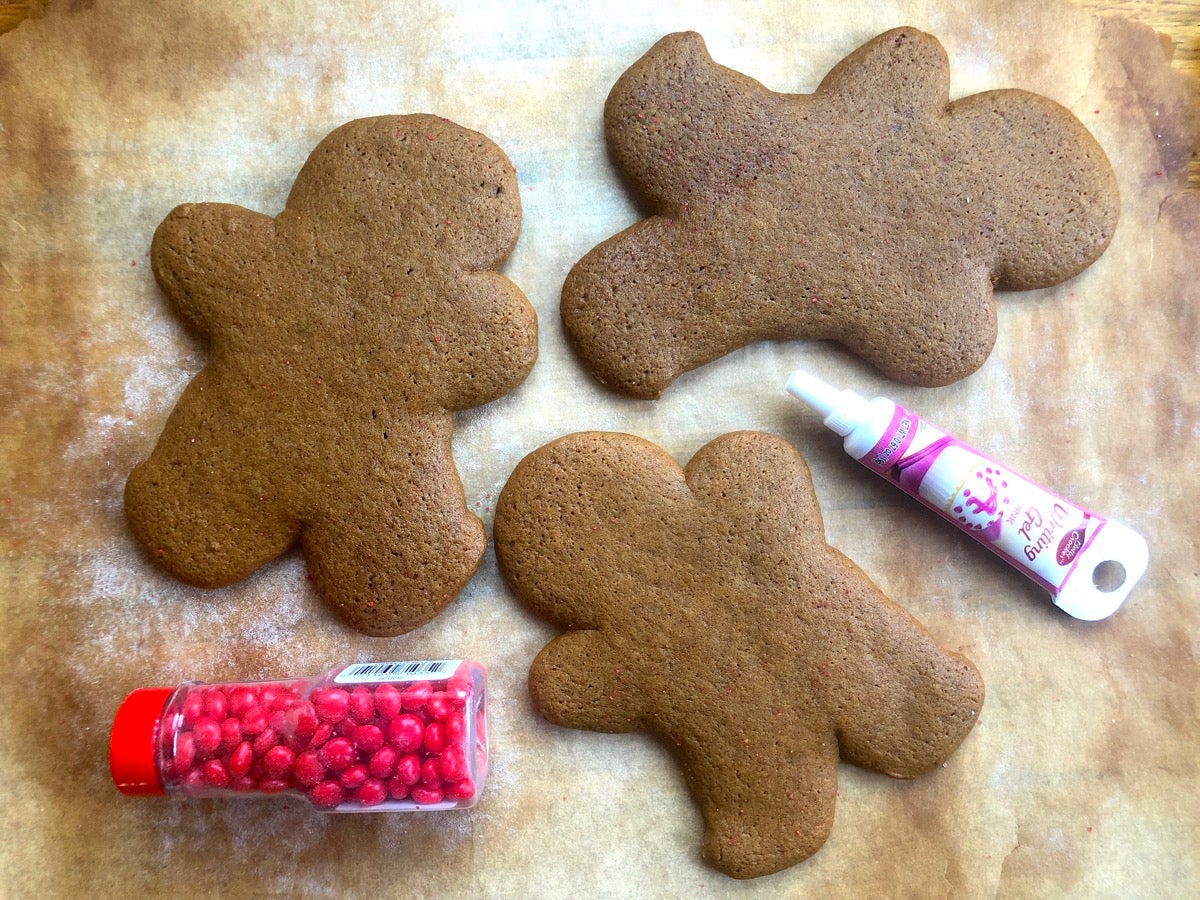 8) Consider sending undecorated cookies
Do parents of young kids a favor: bake cutout cookies, then send them, undecorated, along with a tub of frosting, tubes of icing gel, candy decos, and everything the kids need to do their own decorating. All Mom or Dad has to do is lay everything out and supervise!
9) Bag cookies flat, no more than two layers deep
Take the time to lay cookies flat in a zip-top bag rather than simply scooping them into the bag in a jumble. For best stability, layer cookies two deep, flat back to flat back.
Once cookies are securely bagged, stack the flat packages in your mailing box with layers of bubble wrap between them.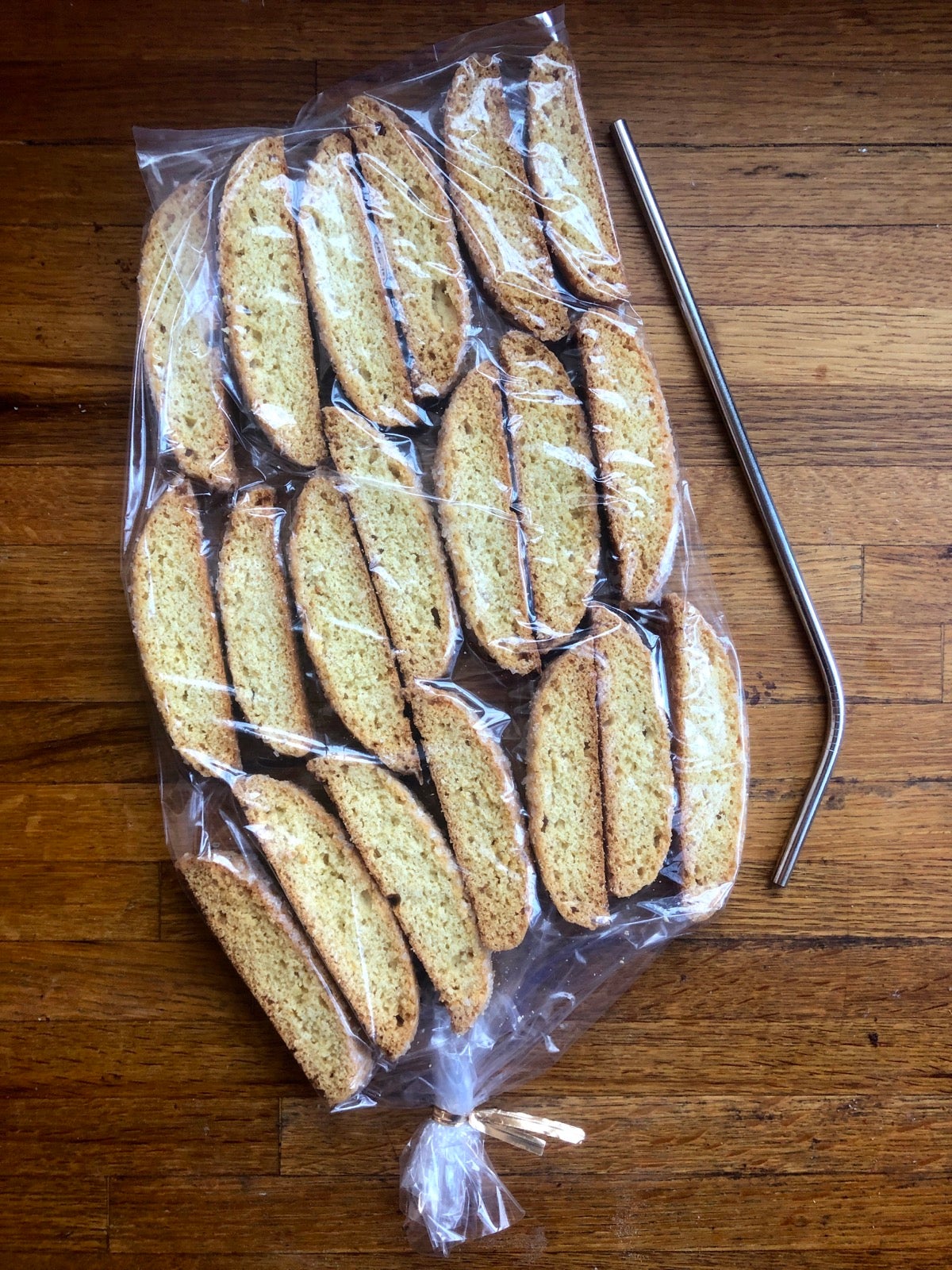 10) Airtight is the way to go
The less breathing room you give your brownies, cookies, and candy, the fresher they'll stay and the more securely they'll travel. If you have a food-friendly vacuum sealer, definitely use it. Barring that, you can arrange cookies in one or two layers in a plastic bag, then close the top of the bag loosely, and slowly submerge the bag in a bowl of water up to its top; water pressure will force the air out. Close the bag securely and remove it from the water.
Personally, I skip the water method and simply use a drinking straw to suck the air out of my bagged baked goods before twist-tying or zipping them closed. But if that process worries you, go with the bowl of water.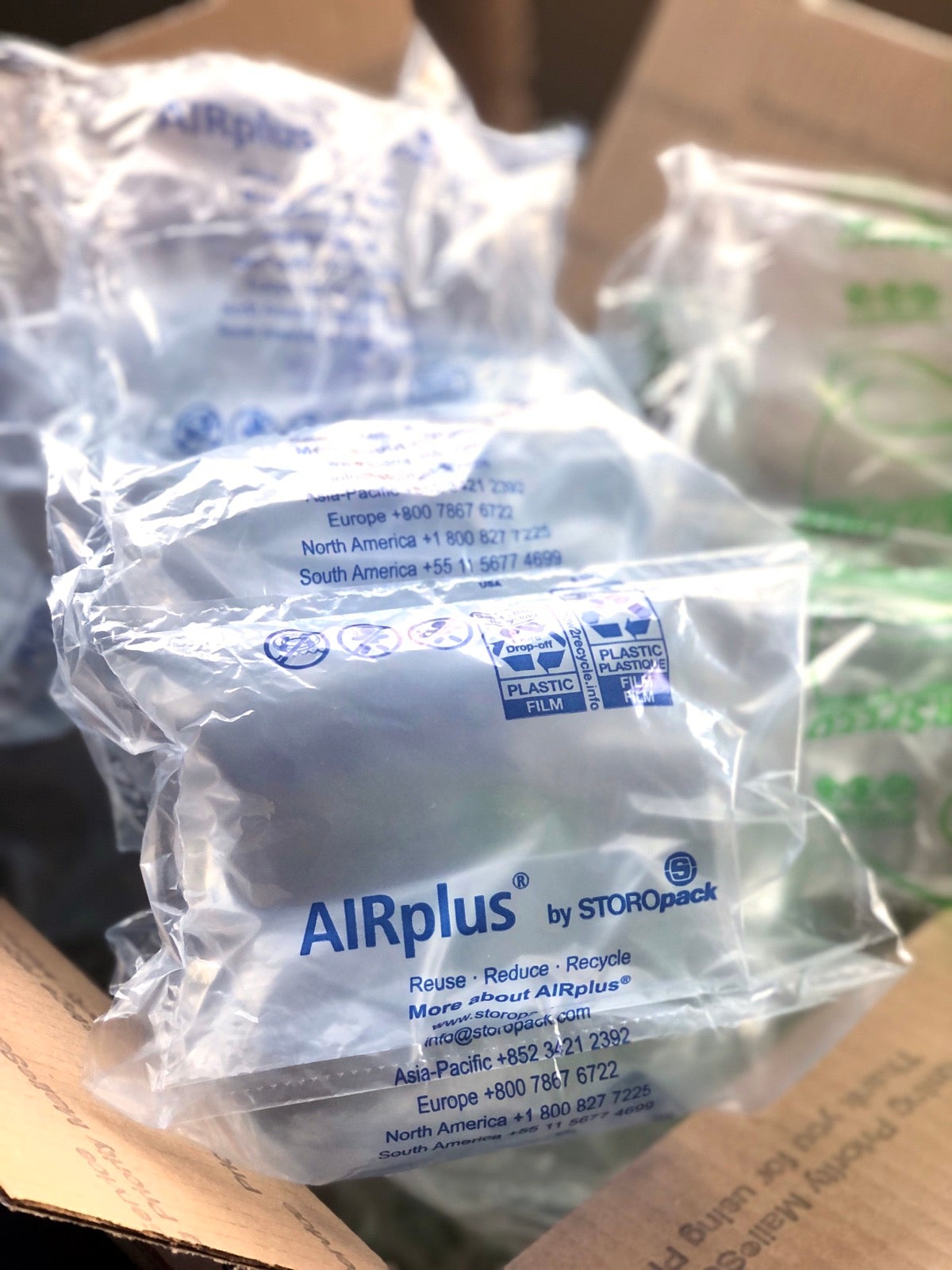 Ready to ship?
What to use: Bubble wrap and air pillows are your friends! Packing peanuts work well, too. Crumpled newspaper is a poor second choice: it doesn't cushion nearly as well as air-filled plastic, nor does it support irregularly shaped bags of treats as effectively as packing peanuts. (Plus many of us no longer have access to newsprint.)
Many of us have been shopping online much more frequently this year. Instead of discarding the bubble wrap, air pillows, and packing peanuts, I hope you've found somewhere to store them. Recycling packaging into your own outgoing goodie boxes is a win-win.
How to wrap: If you're using bubble wrap and air pillows, lay a thick cushion of pillows in the bottom of the box and around the sides. Add your baked goods in layers, with bubble wrap in between. Finally, top everything with another layer of pillows.
If you're using packing peanuts, pour a thick layer into the bottom of the box. Add your bagged treats, making sure they're not too close to the edge of the box. Pour additional peanuts around and on top of each layer of treats, and finish with another thick layer of peanuts on top.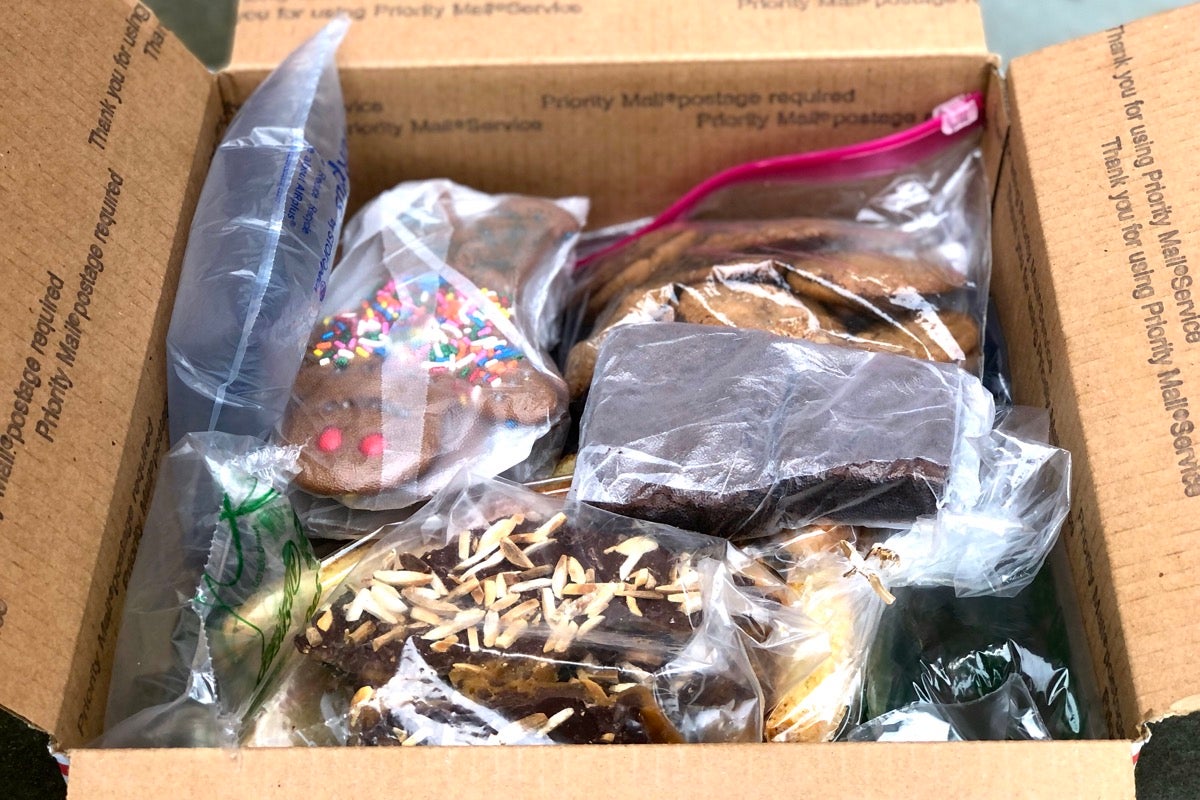 The shake test: Don't be afraid to pack tightly; movement is your enemy. Close your box (but don't seal it) and shake vigorously; you should neither hear nor feel anything rattling around loose. So long as everything is separated by your packing materials of choice, rigidity is the goal.
Ship early in the week: If you bake over the weekend, get everything together and send it out on Monday; there's less chance of hitting the weekend, when some carriers might follow a reduced schedule.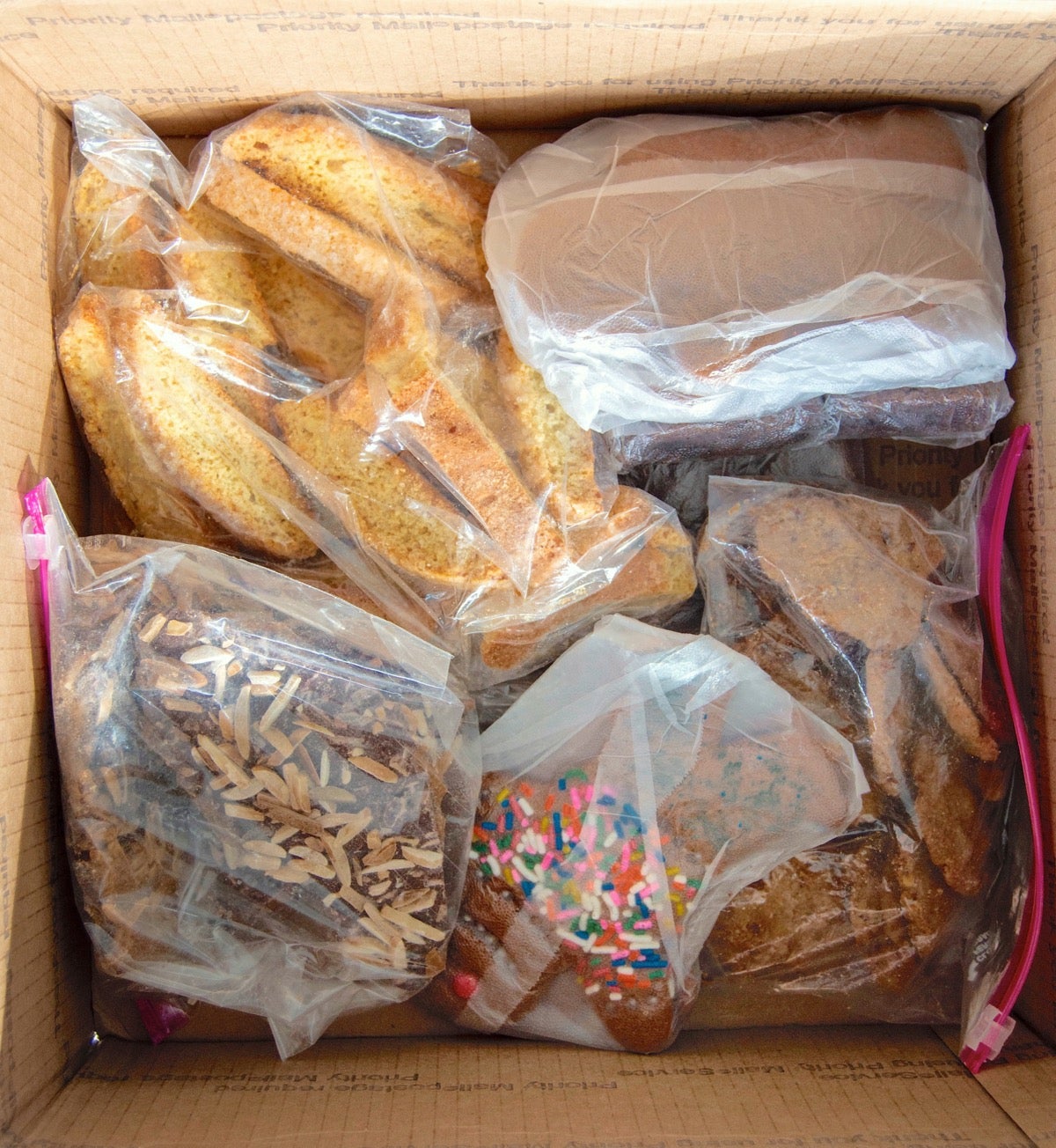 A final note
Are you flying somewhere this holiday season and planning to bring cookies with you? Our friends at the TSA warn against any gift wrapping. If your Chocolate Crinkles or Eggnog Cookies go through the scanner and happen to raise any red flags requiring further examination — there goes the gift wrap! 
Want to take your holiday gifting beyond cookies and bars? Panettone, fruitcake, stollen, kringle, and rum cake are all good choices for successful shipping. Find these recipes (and more) in our Holiday Classics recipe collection.
Jump to Comments