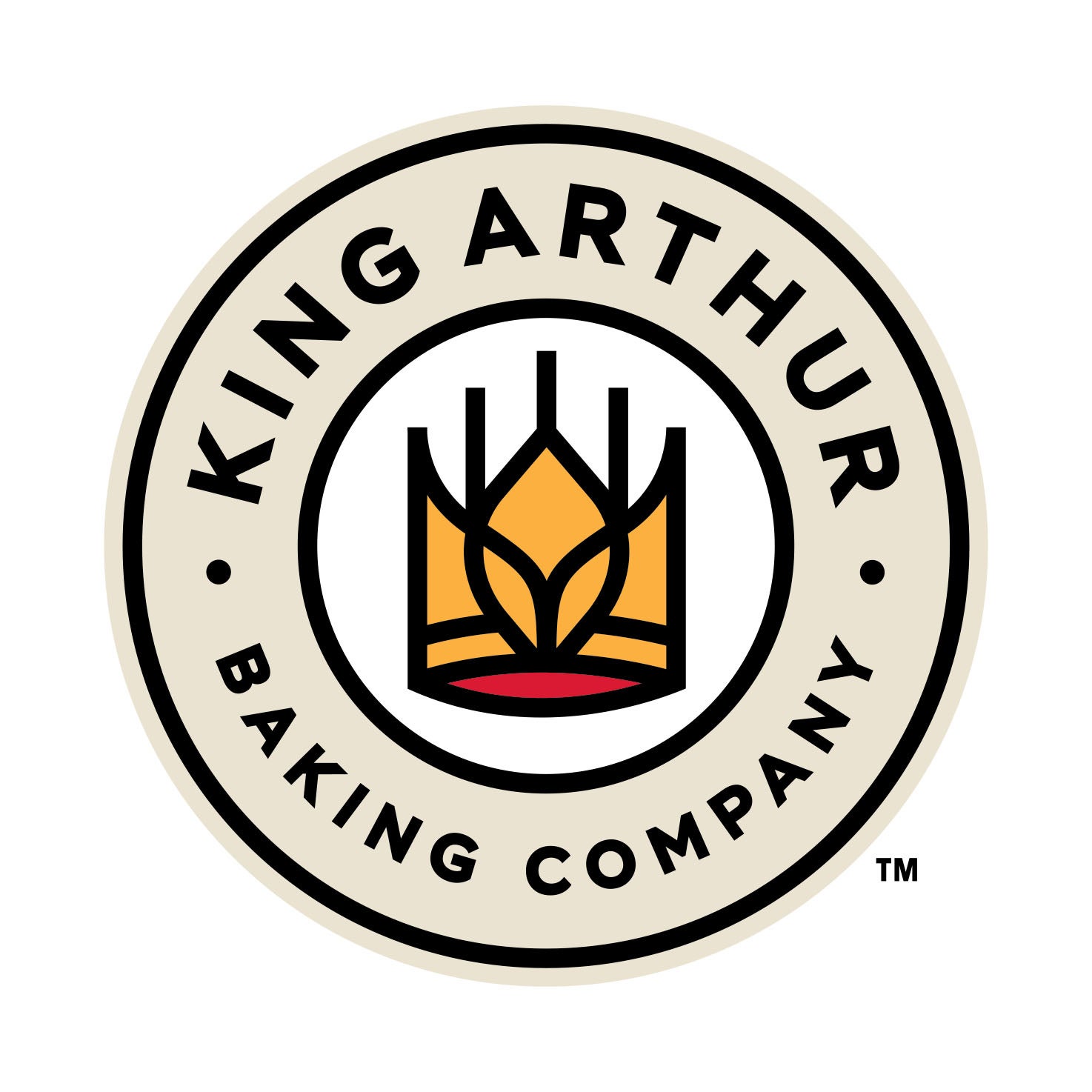 Imagine the warm feeling that floods over you when you peek inside the oven and see your loaf of bread rising, or your chocolate chip cookies turning perfectly golden brown. Is it anticipation? Perhaps. But really, the feeling that so often accompanies us when we're baking is joy. At King Arthur — formerly King Arthur Flour and now King Arthur Baking Company — we've always believed that baking is inseparable from joy.
Whether it's satisfying a craving for warm chocolate chip cookies or baking a loaf of bread for a neighbor, there's always a moment of joy tucked into the experience of baking.
There's a myriad of ways that baking creates joy, from making a flawless layer cake to nailing your first loaf of sourdough bread. It brings people together and can mark important milestones. Baking can be a way to feed both those you love and strangers you'll never meet — it creates a certain kind of happiness that we're grateful for. 
At King Arthur Baking Company, baking brings us joy in all these ways and more. Let us show you how the joyful practice of baking is key to who we are as a company:
1. We bake to celebrate success and milestones.
We fully embrace the idea that baking and joyful celebrations go hand in hand. A party without cake is just a meeting after all, right? We use sheet cake to reveal the value of employee-owned stocks at our annual celebration. And if you've just completed a big project? I just might bake a triple-layer cake in your honor.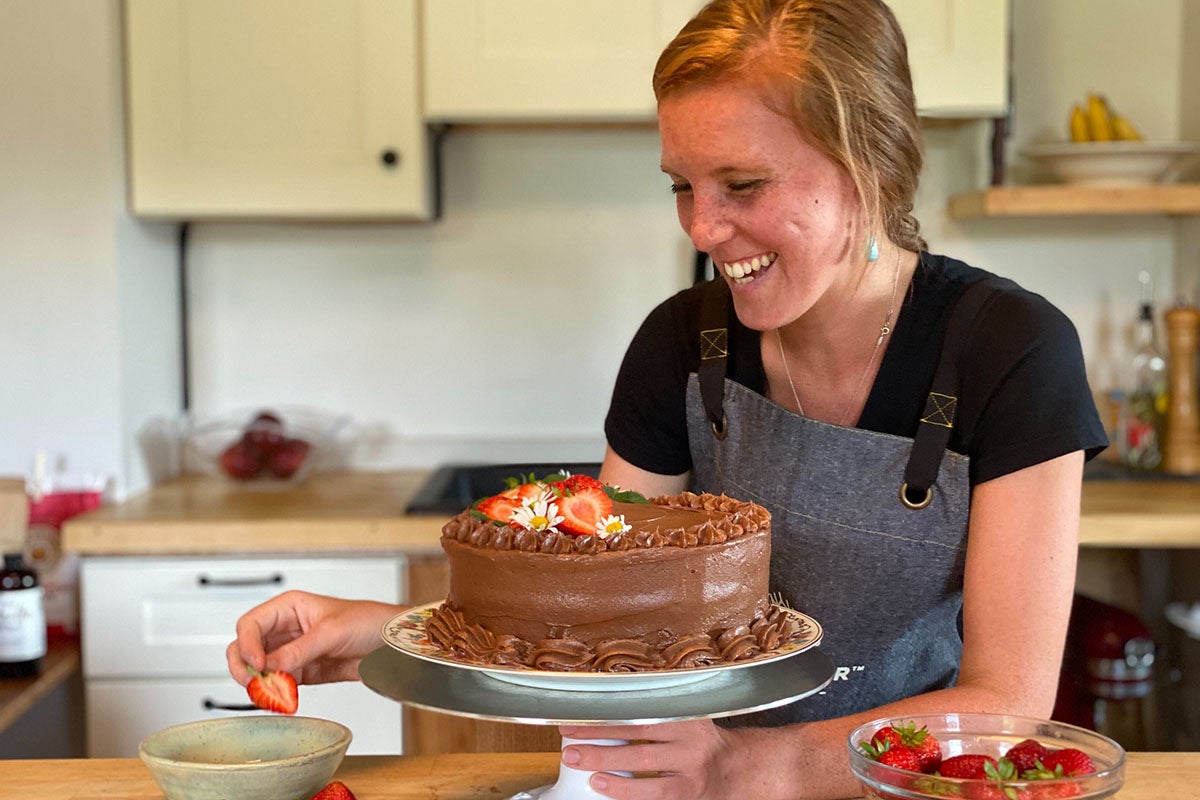 We use baking to say: You did it and we're so happy for you! There's joy in recognizing the achievements of others.
2. Baking strengthens our local community.
Our Vermont campus is a place where you can restock your pantry, but it's also a place where you can come together with neighbors, friends, and family to bake together.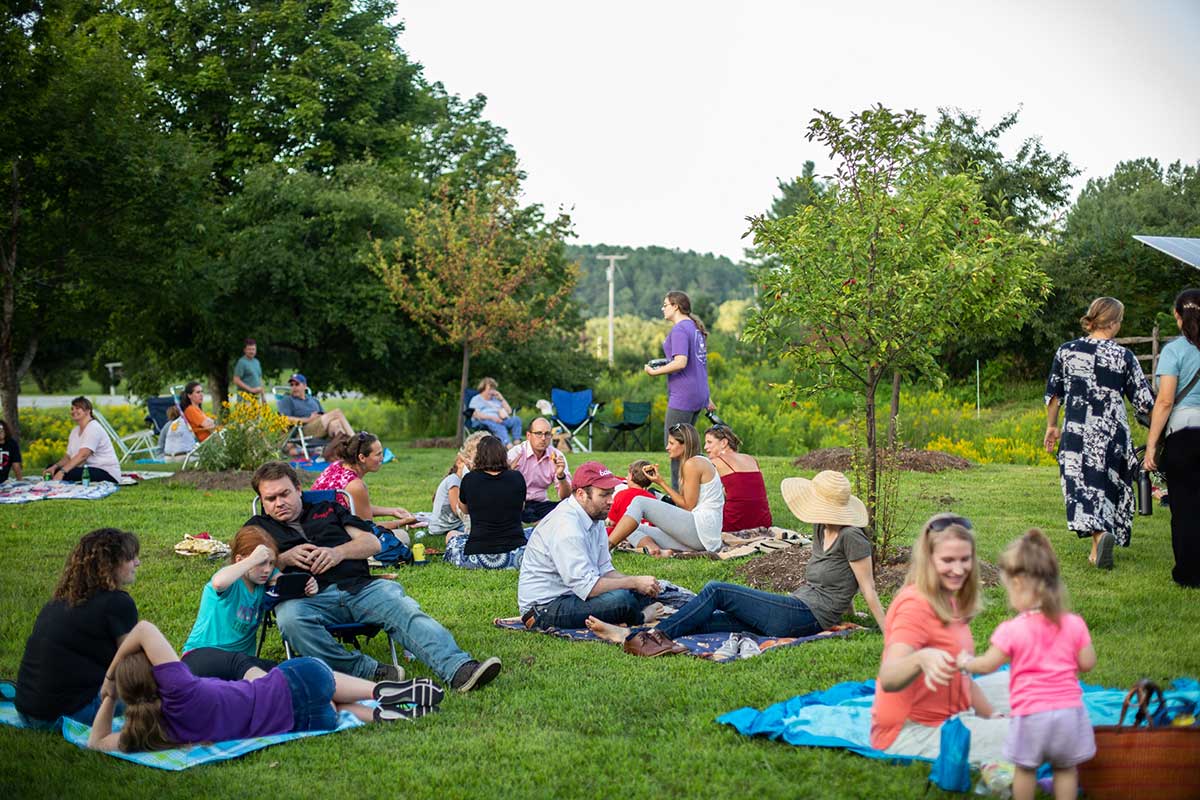 My favorite tradition is our Community Pizza Nights. We provide the dough, sauce, cheese, and wood-fired oven — locals bring their appetite and pizza toppings. Community members build their own pizzas outside and we bake them fireside for everyone to see.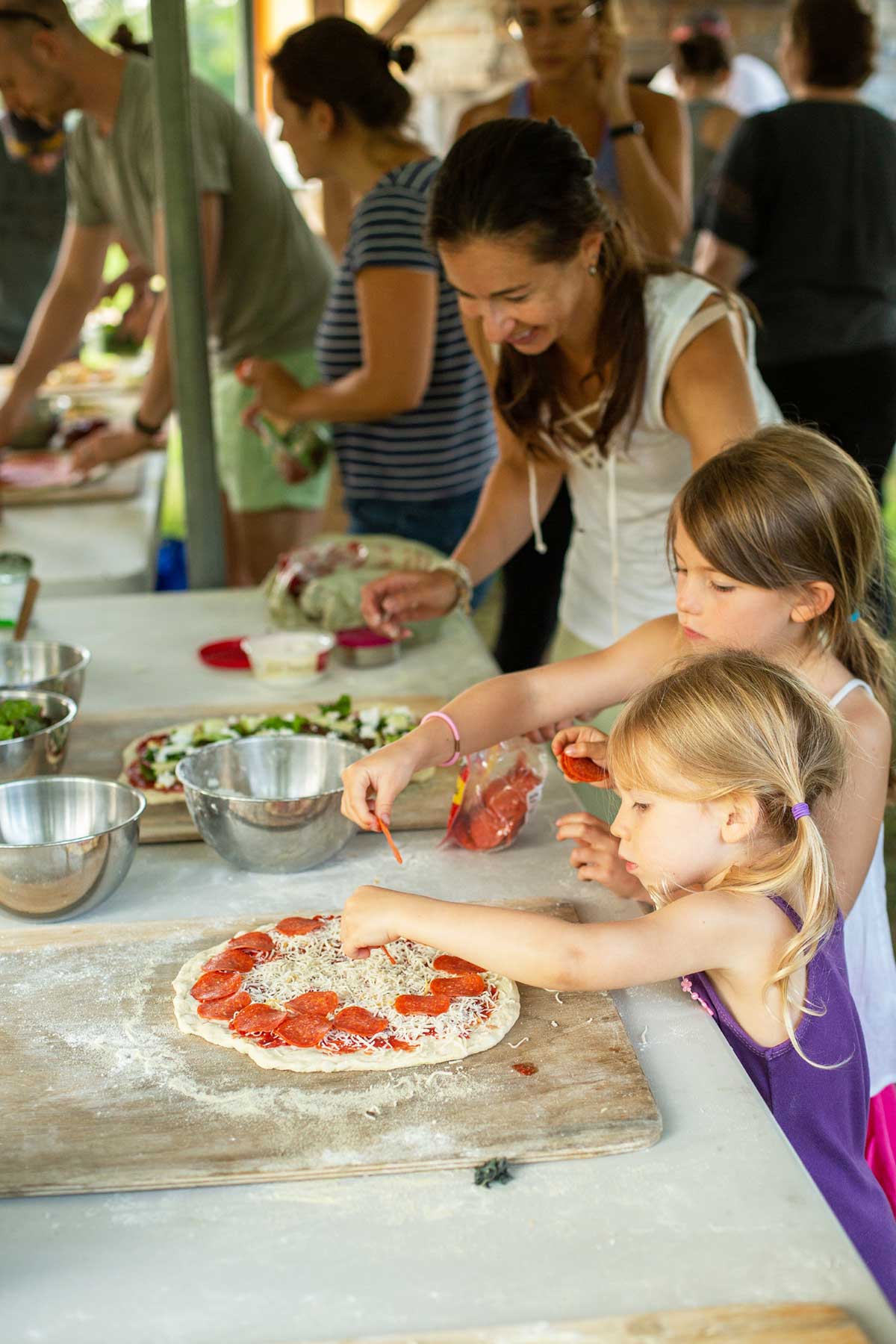 I can't help but feel joyous about all the cheesy slices and tons of smiles that happen at these pizza nights (which includes eating some fantastic pizza!). The icing on the cake (or perhaps the pepperoni on the pizza) is that all the participants' donations from the event go to local charities that work to alleviate hunger in Vermont.
3. King Arthur bakers love friendly competition.
The thrill of entering a contest — whether or not you're crowned the champion — is something that many of us King Arthur bakers enjoy. Internal "throw-downs" and taste tests are just as common in our offices as staff meetings at other companies.
Case in point: our annual cupcake contest, where the winner receives a trophy (complete with a cupcake on top), a sash, and a lot of well-earned bragging rights.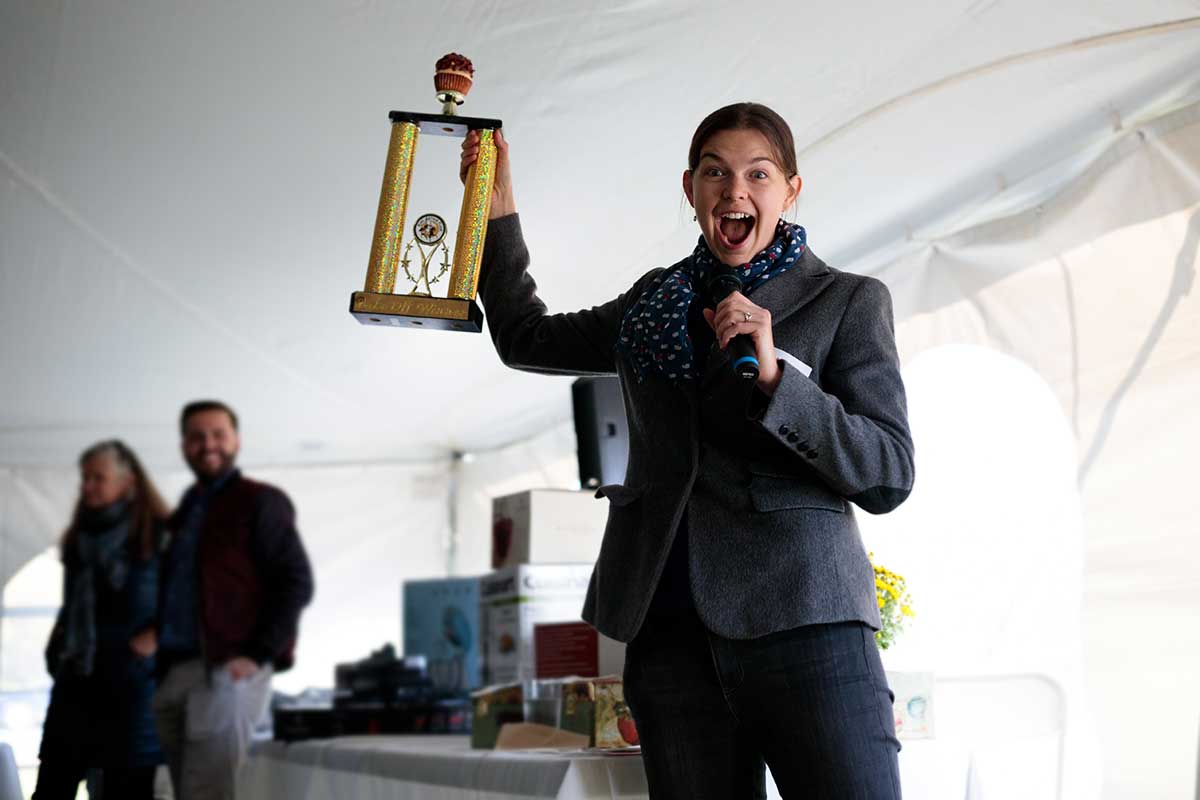 I'll admit to being envious of my fellow employee-owner Caitlin, who has won the cupcake contest TWICE! Caitlin's winning molten-chocolate cupcakes topped with ultra raspberry frosting were followed by spiced cupcakes filled with bourbon caramel and boiled cider in the frosting. How do you compete with that? 
Joy just might be a secret ingredient in those winning cupcakes.
4. We bake to feed those in need.
As a company, we also find joy in baking for our neighbors, especially those in need.
Every Martin Luther King Jr. Day, employee-owners flock to our Baking School to bake bread for a local food shelter. (Last year we baked over 200 loaves!) Around the holidays, we bake hundreds of pumpkin pies, cookies, and dinner rolls to donate as well. 
Our digital marketing team also bakes birthday cakes and cupcakes for local children whose families need extra support. It's one of my favorite ways to volunteer. I mean, what could be more joyful than making a birthday cake for an unsuspecting child?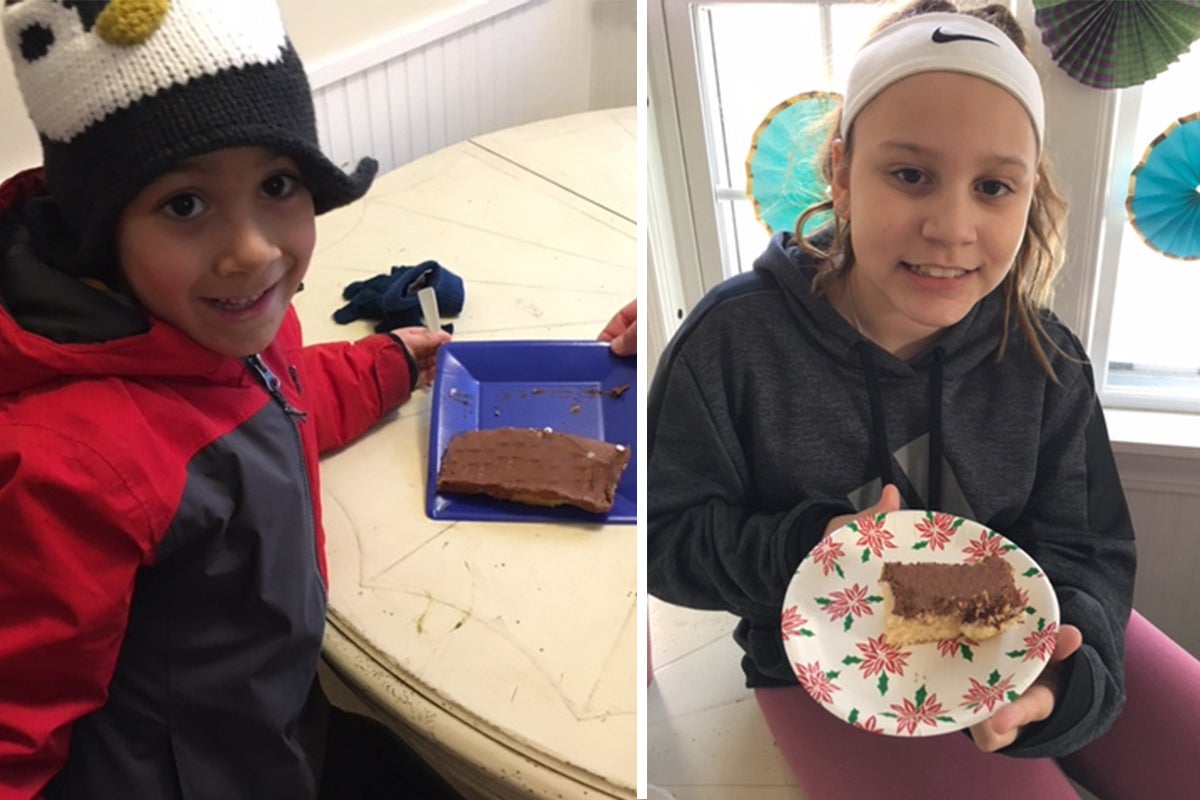 Not only do the children enjoy the birthday cake experience, but the employee-owners also have plenty of fun making their birthday cake creations.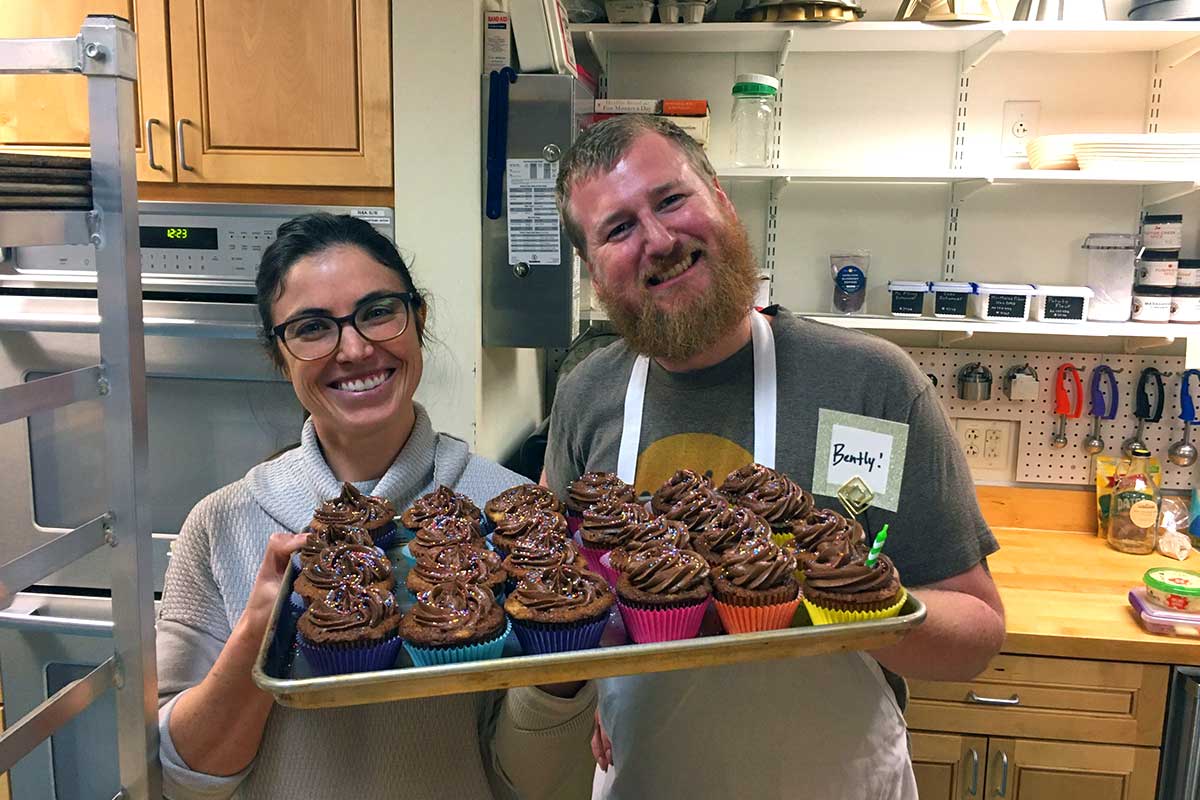 The act of baking in service is deeply rewarding. It can bring hope to those facing challenges and gratitude to those who bake for others.
5. Baking builds friendships.
Making new friends by connecting over a shared passion is a joyful endeavor. At King Arthur, there's no shame in being a "bread head" or a "flour nerd" (affectionate terms for those who are enthusiastic about the intricacies of baking).
It's also OK if you're just really excited to eat whatever gooey, delicious thing comes out of the test kitchen next. There's always another employee-owner at King Arthur who is right there with you.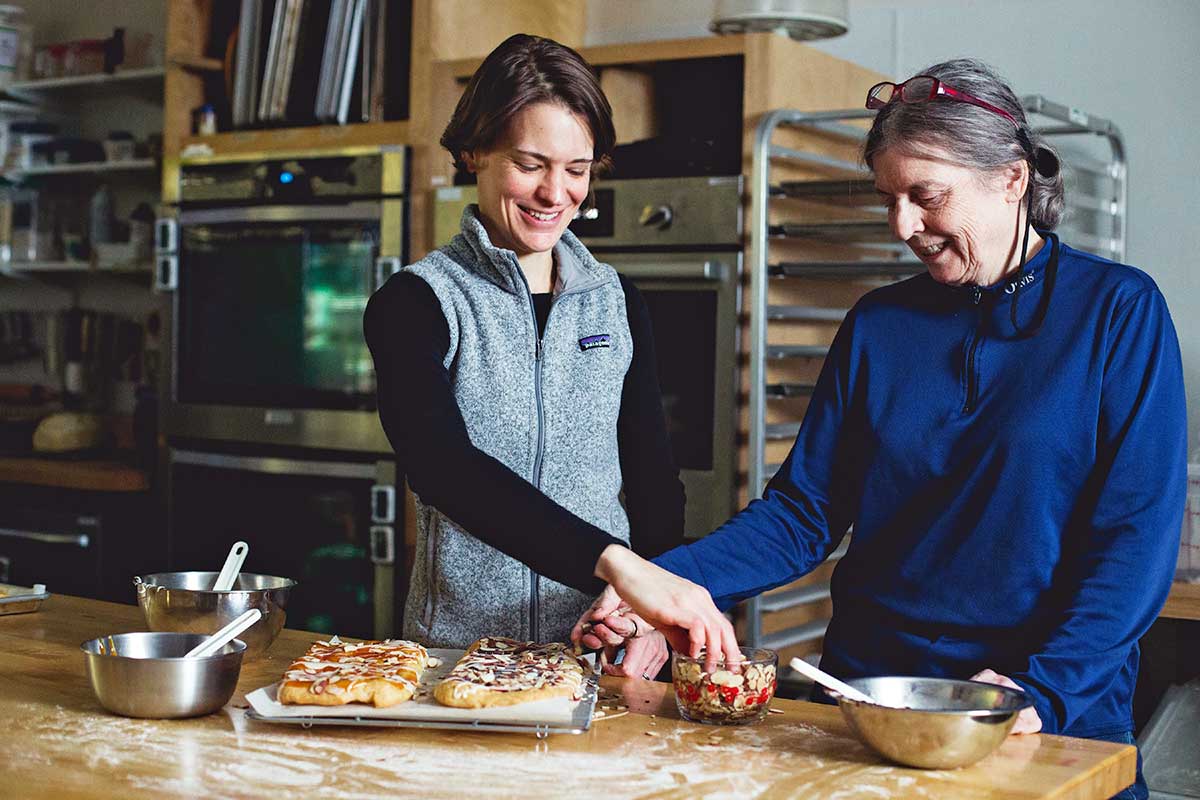 6. We bake to make people feel special.
From surprise birthday cakes made using a recipe developed specifically for the occasion to ice cream sandwiches crafted with hand-churned ice cream, I've seen it all at King Arthur. 
Truly, I've seen people tear up with joy when handed a freshly baked version of their favorite dessert by a fellow employee-owner on a hard day.
A new mom, fresh from maternity leave, once became flooded with emotion at the sight of the Lemon Chess Pie I baked her. I now think of that recipe as "Happy Aime Pie," because I can't have a slice without feeling uplifted by the memory of her joy.
7. We use baking to show who we are. 
Whether someone has been a member of the King Arthur family for 30 years or just started their job a few weeks ago, we use baking to express ourselves.
During my first weeks on the Baker's Hotline, one of the customer support team leaders, Tara, gave me some of her sourdough starter that had been passed down through her family. She followed up by sharing a recipe for her famous tomato basil tart and promised she'd make it for me the following week. Her outpouring of generosity right from the start showed that she's a person filled to the very brim with love.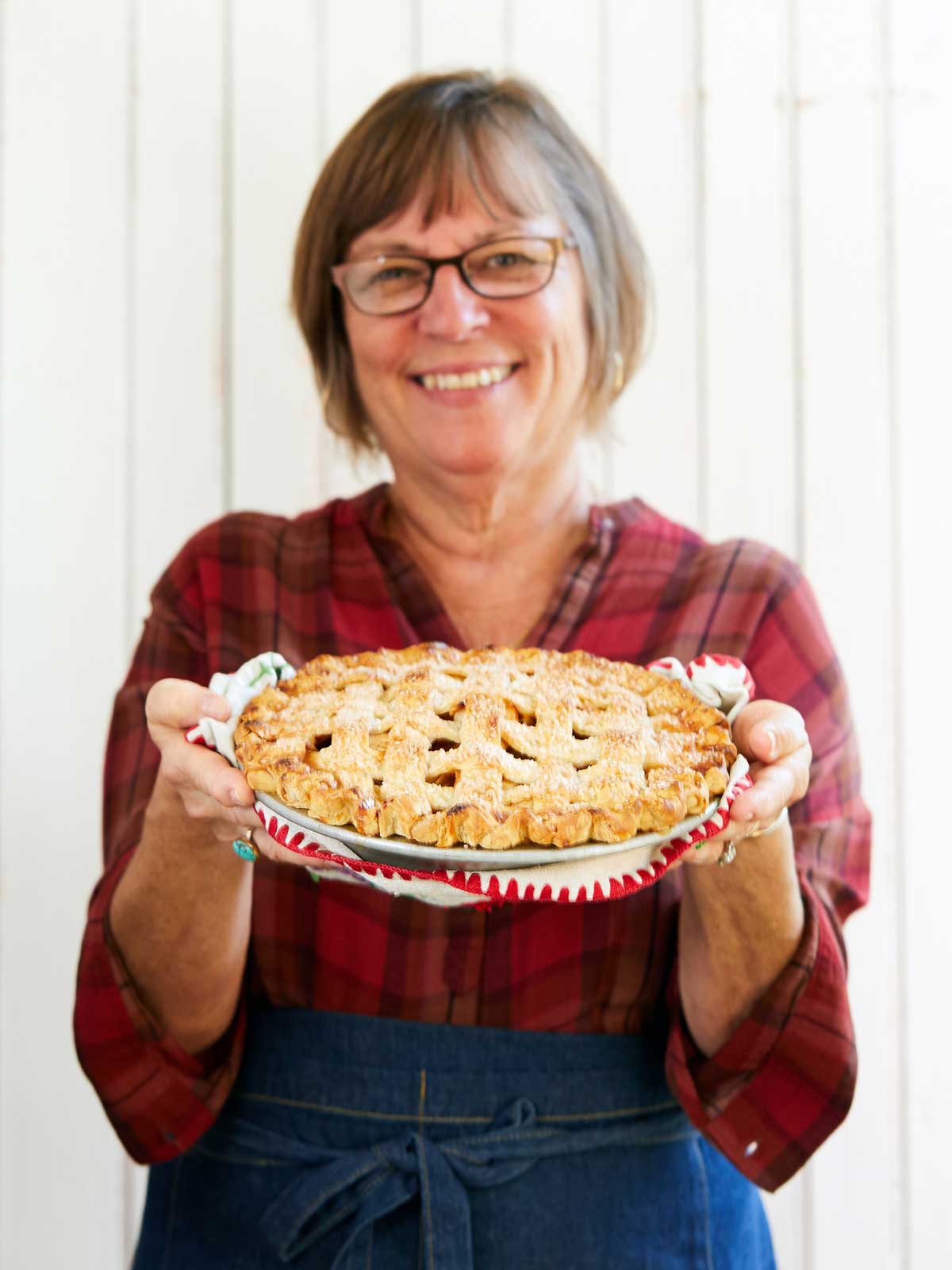 And then there's Laura, our copywriter, who showed just how determined she is when she unashamedly shared a baking disaster she had during her first few days on the job. She eagerly described her snowflake-waffles-gone-wrong and asked nearby bakers for advice while planning her next attempt.
Laura's waffle flop offered a sneak peek of who she is: someone who wants to get things right, is willing to reach out to others, and is one committed baker-in-training!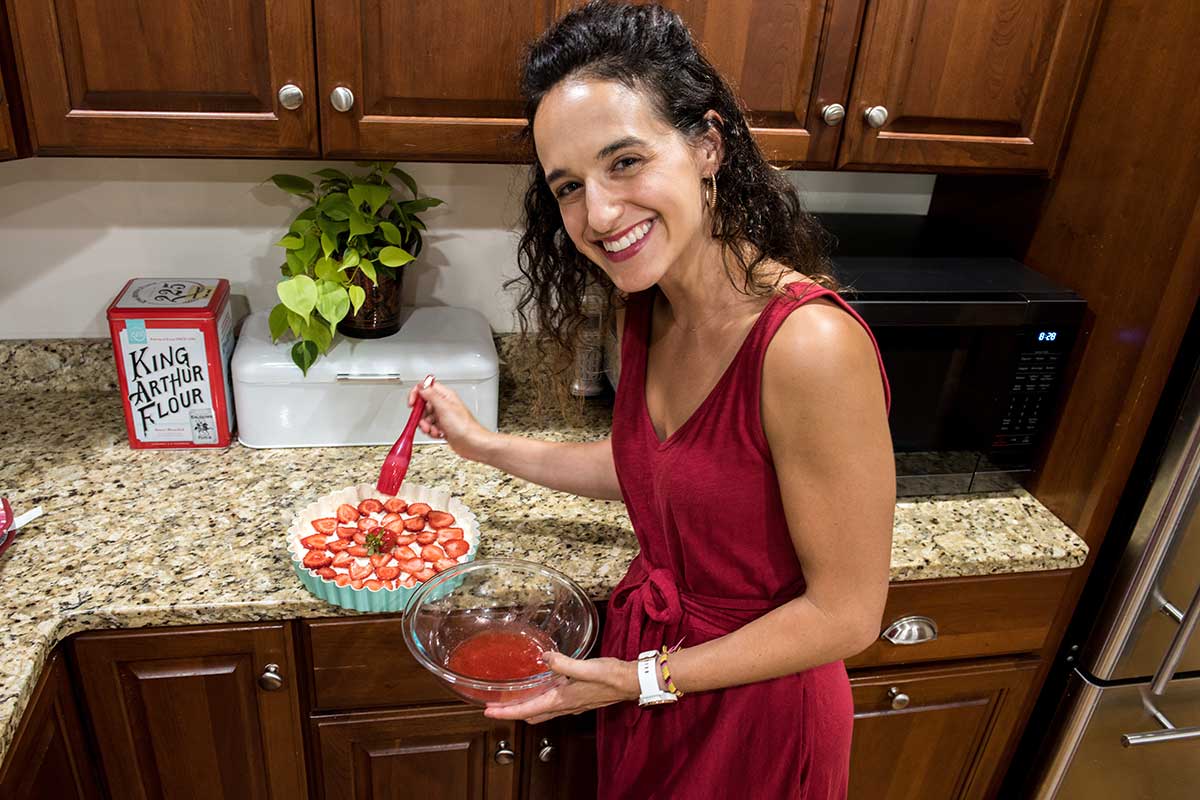 There's joy in being able to show your true colors, and at King Arthur, we do that through baking.
8. Young bakers make us happy! 
Baking for a little person in your life is fun and special — making something alongside that little baker is even more joyous and memorable. The excitement, whimsy, and pure joy that children bring to baking makes me smile in a way that feels like I'm smiling with my whole heart.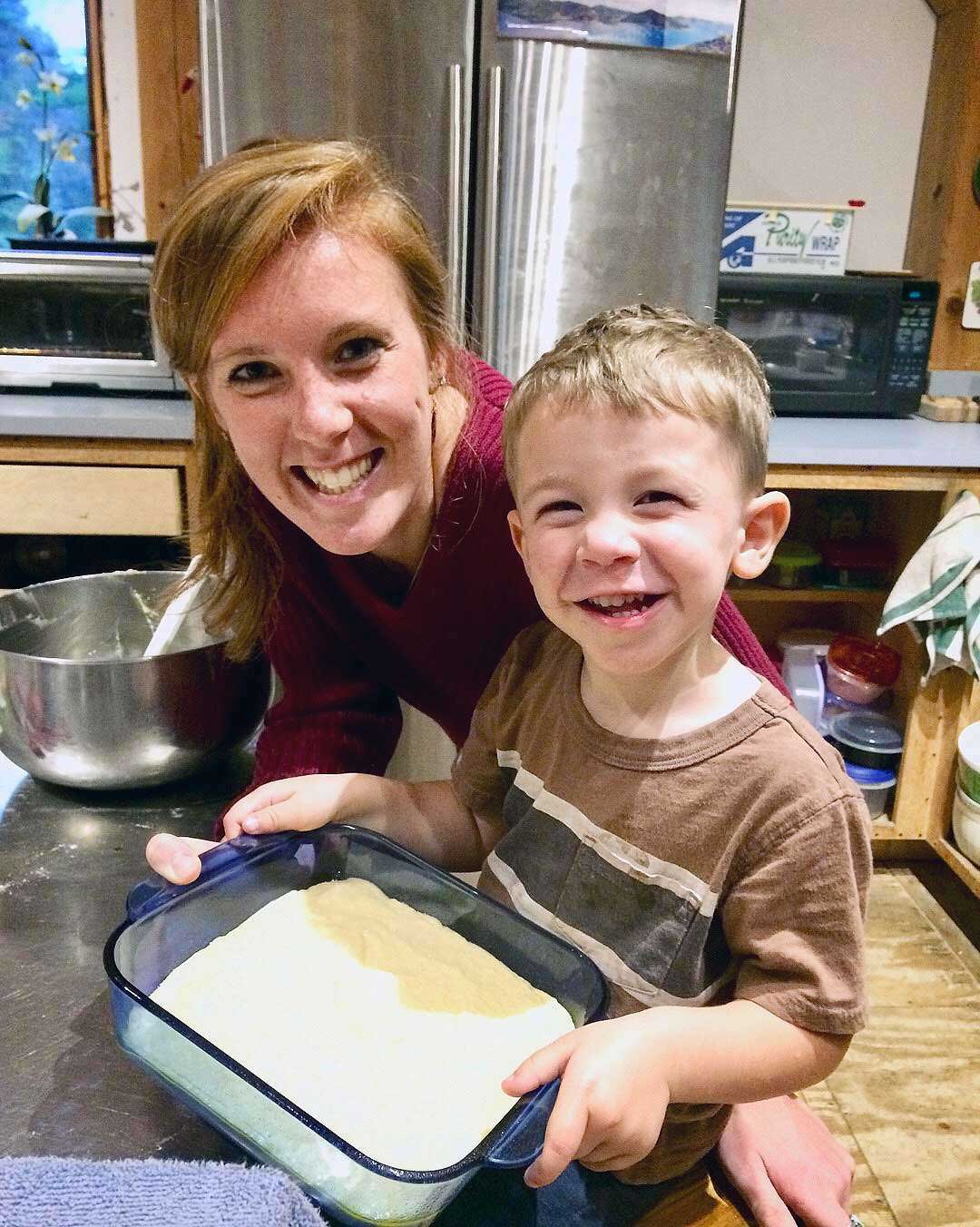 9. Baking lets us be creative.
Bakers, just like artists and musicians, experience joy when creating something unique. At King Arthur, a lot of that magic happens in the test kitchen, the place where recipes and products are officially born.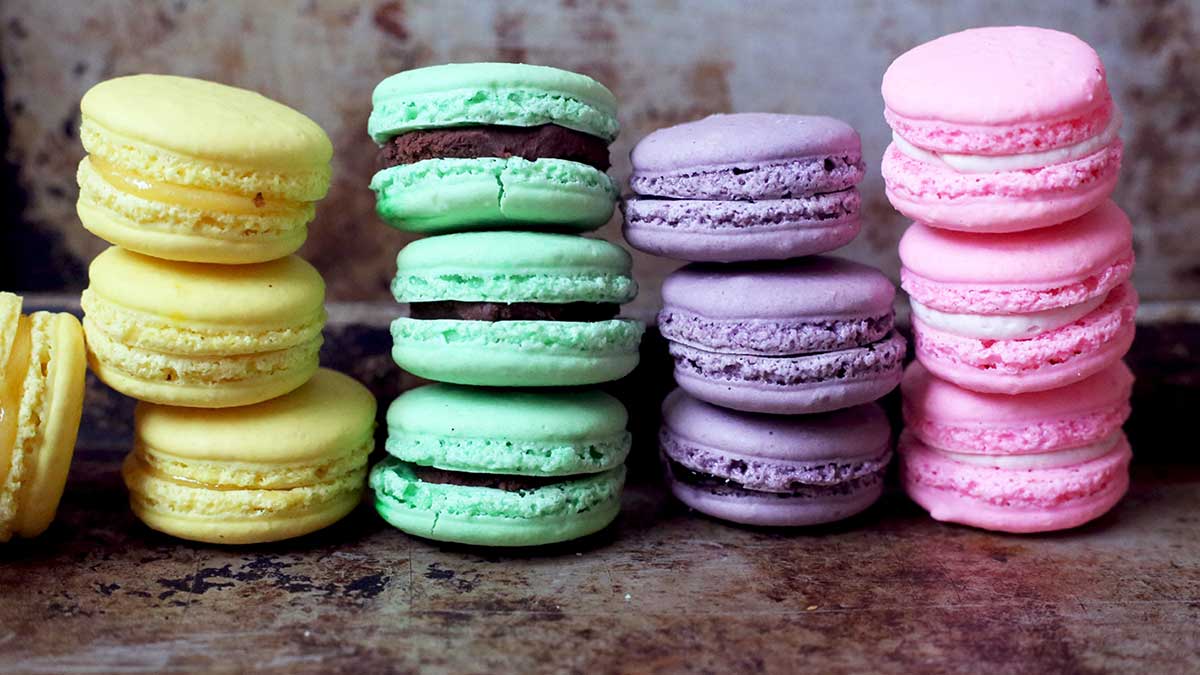 I'll often come across our test kitchen manager, Charlotte, standing silently at her workbench with a slight inquisitive smile on her face, tasting something new. I don't bother to interrupt — she might be making a masterpiece (like the Crispy Cheesy Pan Pizza she developed for our Recipe of the Year).
10. We challenge ourselves in new ways through baking.
At King Arthur, we challenge ourselves to step out of our comfort zones and into what my fellow test kitchen baker Molly calls, "The place where the magic happens." 
My comfort zone is behind (rather than in front of) the camera. I never thought I'd end up with my own video series (Bake it Better with Kye), but my desire to deliver fresh baking inspiration, tips, and encouragement was enough to convince me to give it a try.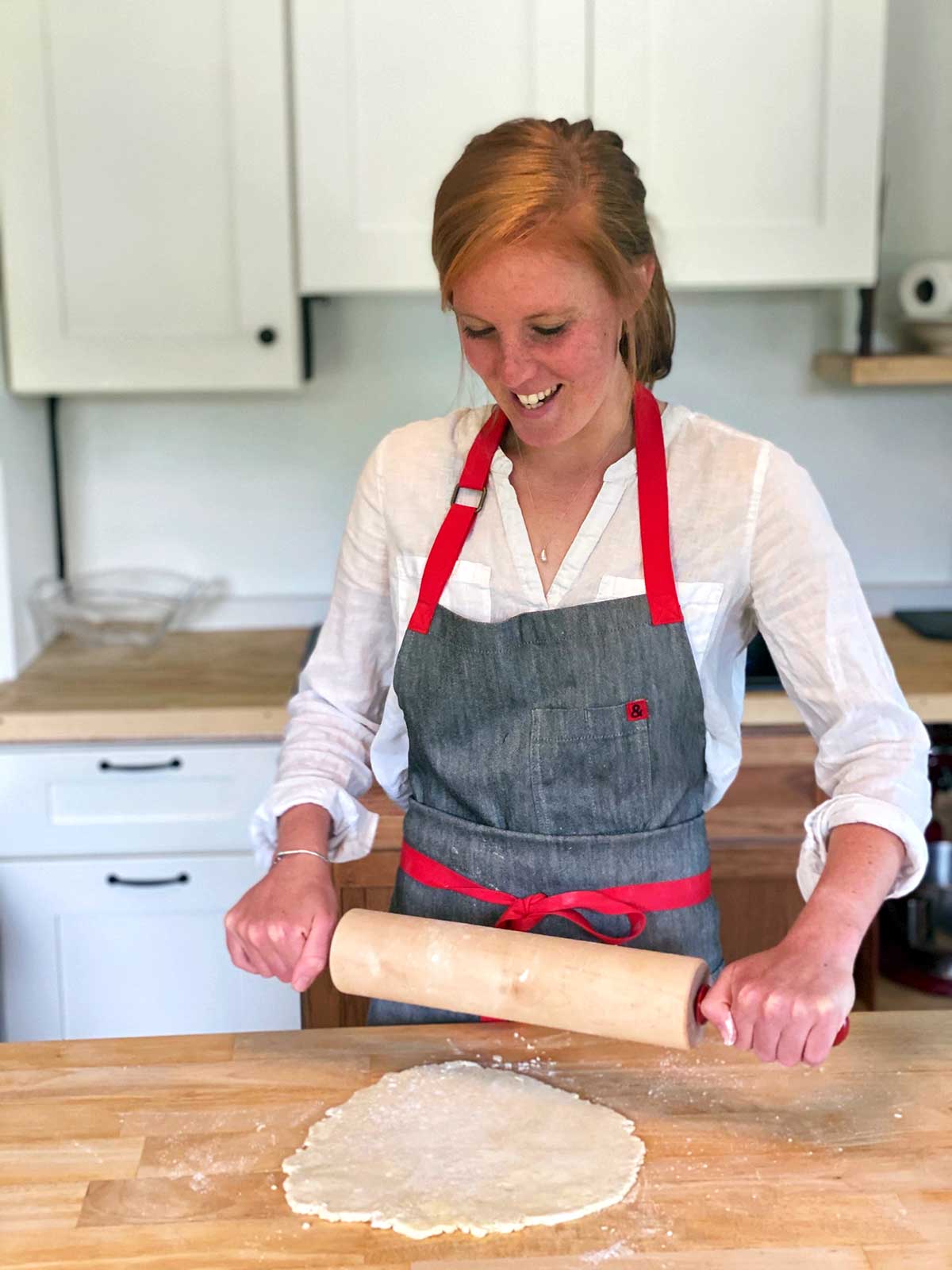 I have to say, it was uncomfortable at first but incredibly rewarding to hear the success stories that bakers shared after receiving their newfound knowledge.
Your joy is ours too
At King Arthur, we aim to bring you the best possible baking experience — through foolproof recipes and unbelievably delicious mixes; by offering the highest quality ingredients and a constant flow of inspiration and baking tips on our website and social media channels. 
Ultimately, we find joy in helping you make your baked goods just right so that you always smile from ear to ear whenever you pull something out of the oven.  
We might have a new name and look, but we are who we've always been. As a result, our values remain unchanged. We believe in joy; we share our joy; and we create joy.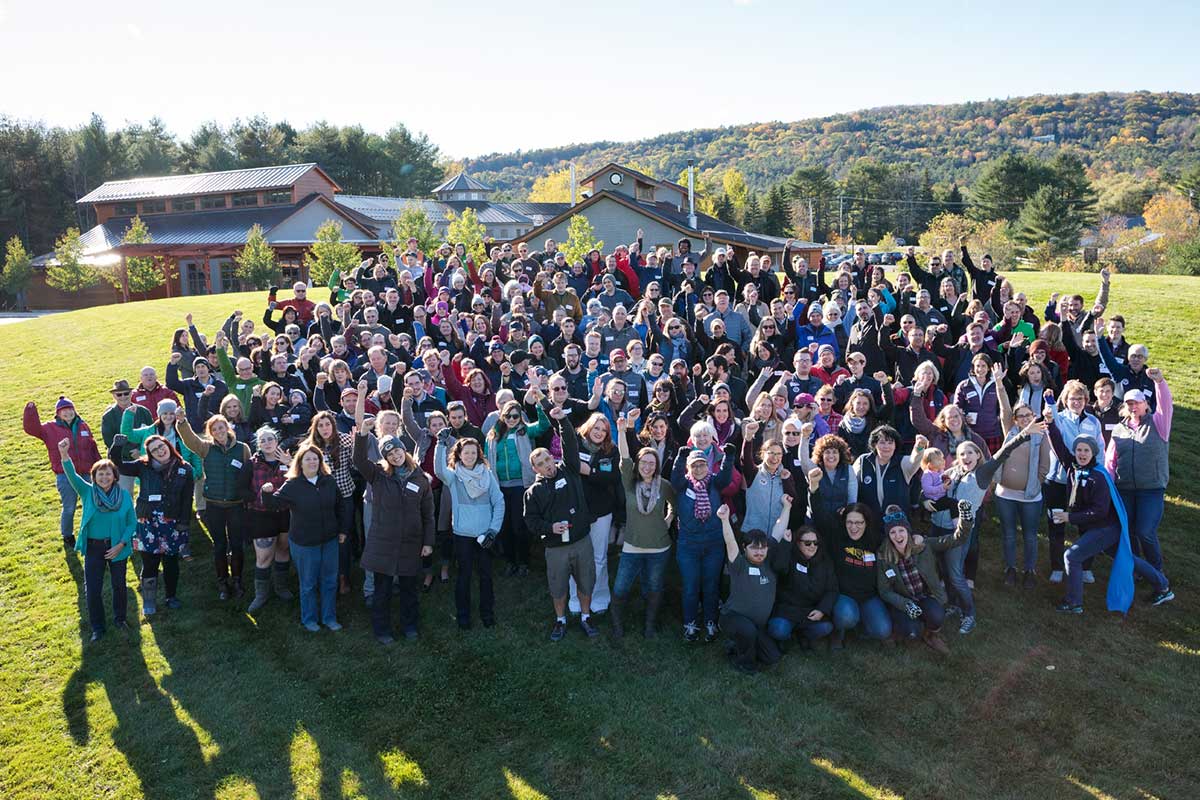 Thank you for being part of the King Arthur Baking Company family. We hope baking brings you as much joy as it does for us!
Jump to Comments