Don't tell the hardworking cook in the kitchen, but many people's favorite part of the Thanksgiving feast isn't the glistening turkey or the shimmery jewel-toned bowl of cranberry sauce. It's not the buttery mashed potatoes or even the creamy pumpkin pie! It's the delicious anticipation of reaching into the covered basket of warm rolls that's traveling from hand to hand around the table. Homemade rolls will disappear in mere seconds, as everyone happily slathers theirs with butter and savors the first bite.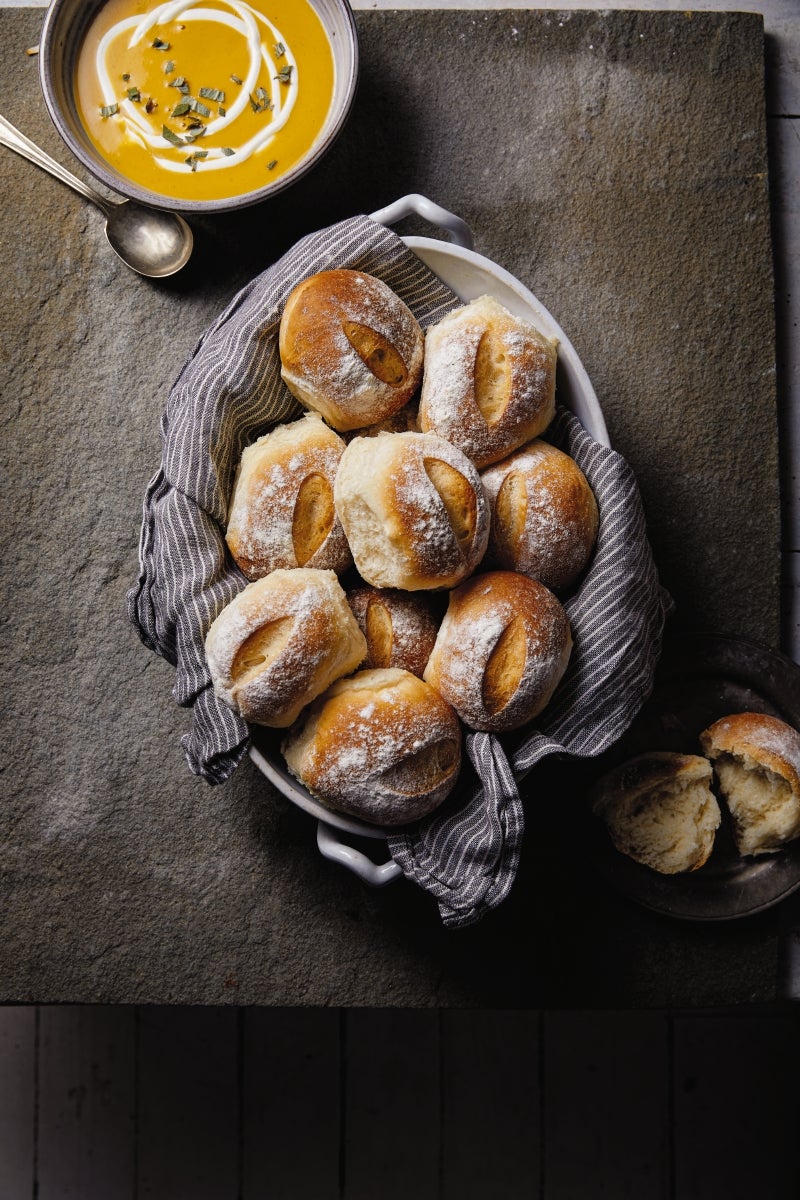 Dinner rolls don't have to be difficult or complicated. With a few smart prep-ahead strategies, you can have warm, just-baked rolls on the table without too much effort or planning. When it comes to holiday meals, we stick to a roster of tried-and-true recipes. Our favorites have something for everyone with a range of flavors, textures, and shapes represented. Best of all? Once you learn a few easy shaping methods, you can put your own unique stamp on any roll recipe.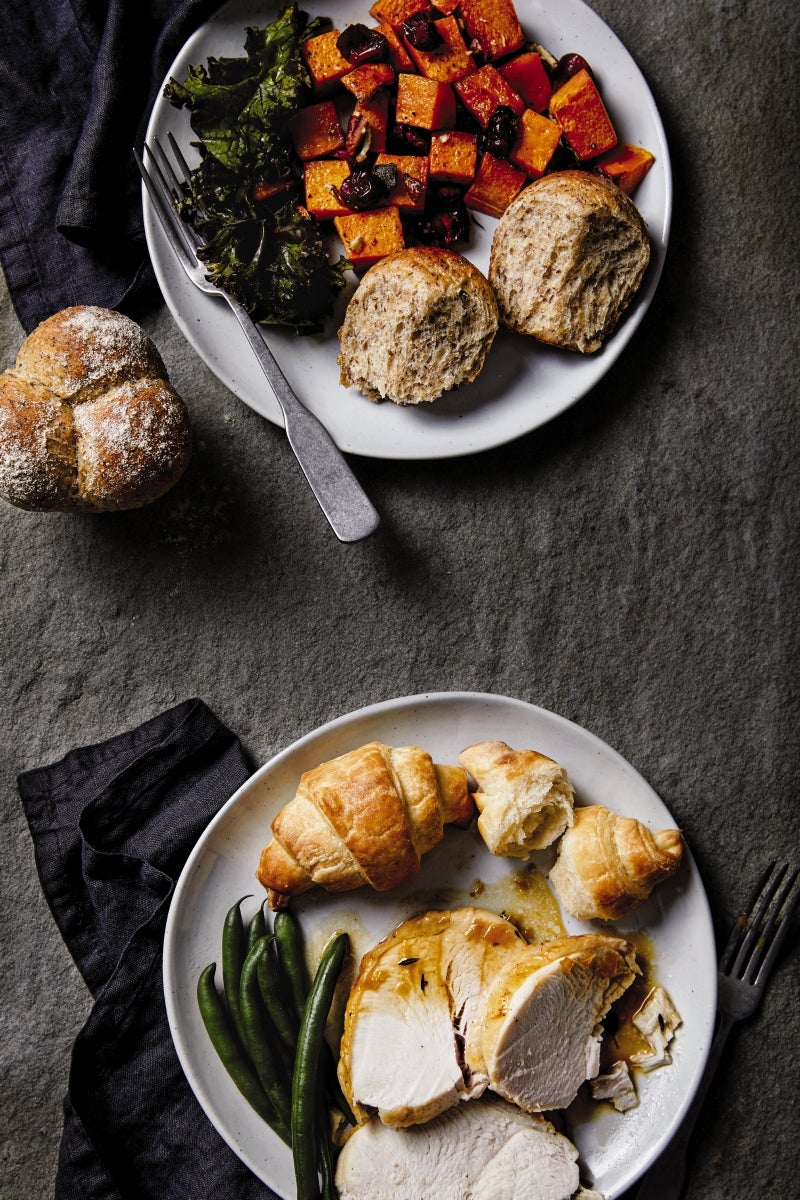 Classic white dinner rolls are a perfect place to start, followed closely by flaky crescent rolls: a perennial crowd-pleaser with their buttery, pull-apart layers. (Don't worry; we wouldn't stop you from spreading even more butter on top!) No holiday is complete without our fantastically moist herbed potato rolls, delicately perfumed with rosemary and perfect for mini sandwiches the next day. 
And that goes for all these roll recipes! Leftovers are one of the best bonuses to all the work of making Thanksgiving dinner, so consider these recipes all as excellent candidates for a vehicle to split open and hold that extra bit of stuffing, turkey, and cranberry sauce.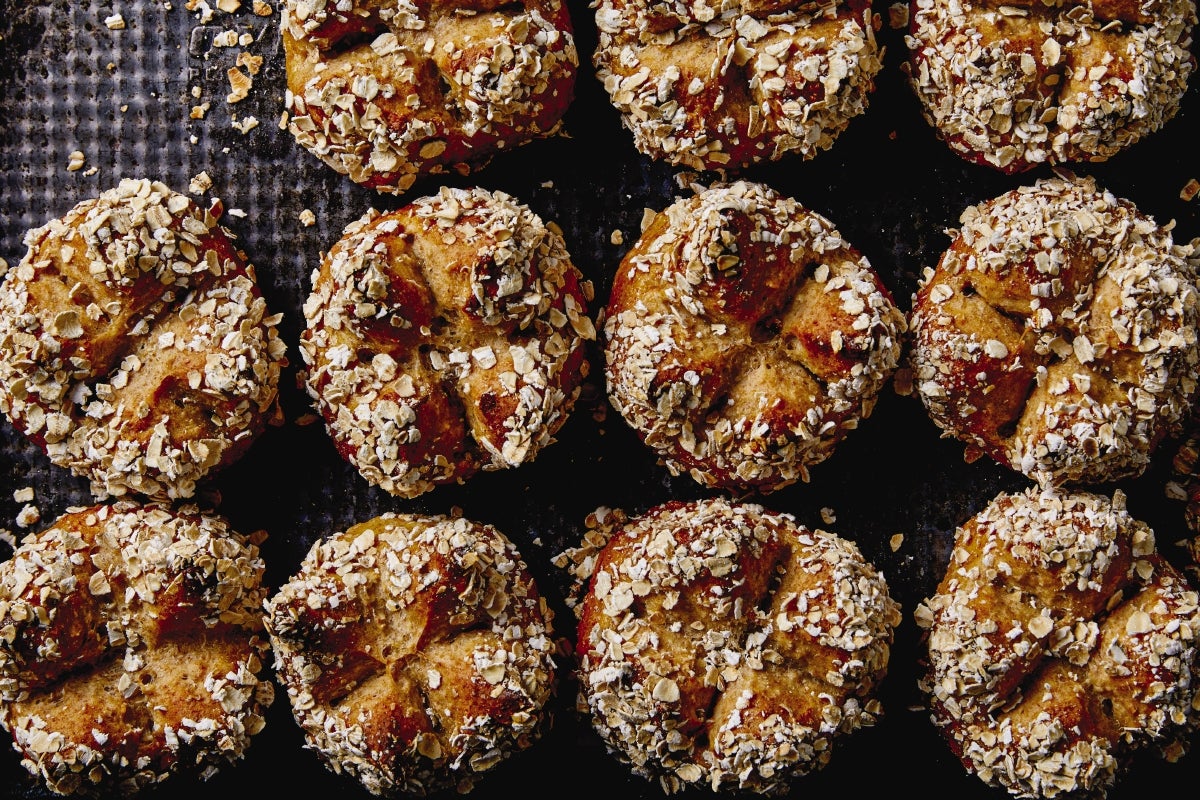 For heartier fare — and a nubby, satisfying texture — turn to whole grains. Try our recipe for simple buns made with wheat, oat, and flax or our lightly sweetened oat-topped Whole Grain Dinner Rolls made with whole grains. And don't resist rye's powerful pull; it goes into our onion-flavored, seed-encrusted Deli Rye Rolls.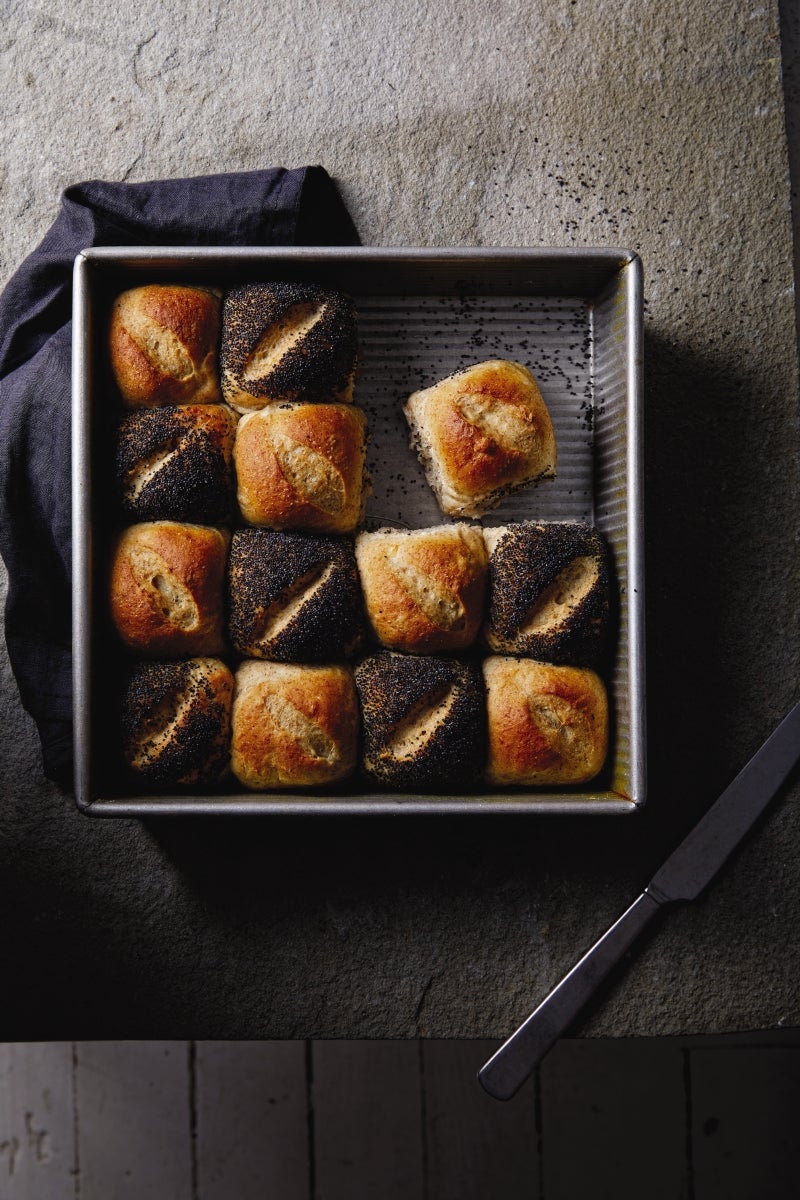 Choose the flavors that complement your menu, and focus on practicing artful shaping with our simple guide. Whether it's a festive Thanksgiving table packed with family or a quiet weeknight meal of leftovers or steaming hot soup, make it even better with a basket of warm rolls. 
Homemade dinner rolls (and the baker responsible for them) are the real heroes of the holidays. 
Now that you're armed with some excellent recipes, let's talk shaping!
All of the recipes we mentioned above (and most basic roll recipes) will follow the same general method to get your dough ready for shaping. 
How to shape
While many roll recipes are written for a particular shape, you can think outside of the box! Use the shaping techniques below to experiment: try making the Rosemary Potato Rolls in a crown shape or turn our classic Soft White Dinner Rolls into spirals.
Step 1: After the dough's first rise, it's time to portion and shape it. To portion it, gently pat the dough into a rough rectangle.
Step 2: Divide in quarters, then cut equal pieces from each quarter. Using a scale will ensure that your rolls are uniform in size. (Don't have a scale? Find our top-rated digital scale here.)
Step 3: Lightly roll the pieces of dough into round balls and cover them until ready to shape. We often use plastic wrap or a reusable cover, but whatever you use will ensure that the dough doesn't dry out before shaping.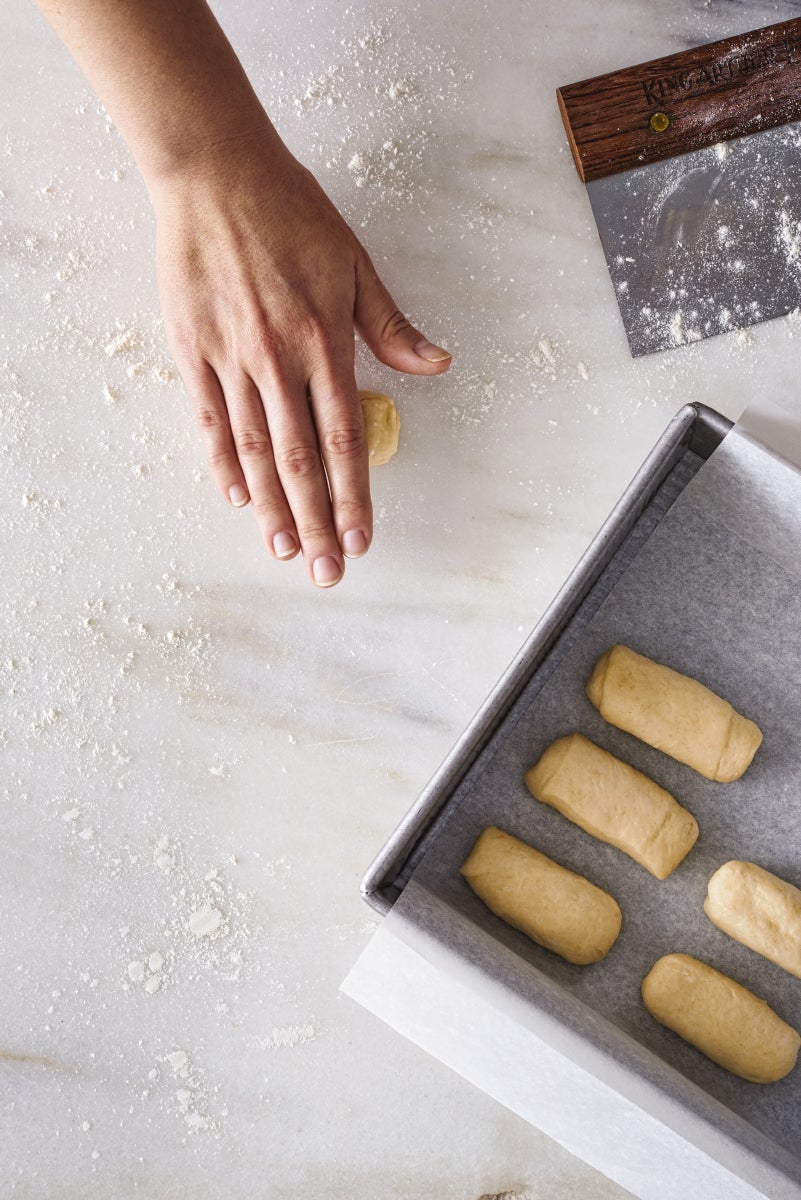 Finger rolls
Roll each round into a 2 1/2" log. Place 1/2" away from each other in the pan; spray with water, dust lightly with flour, and cut a slit down the center before baking.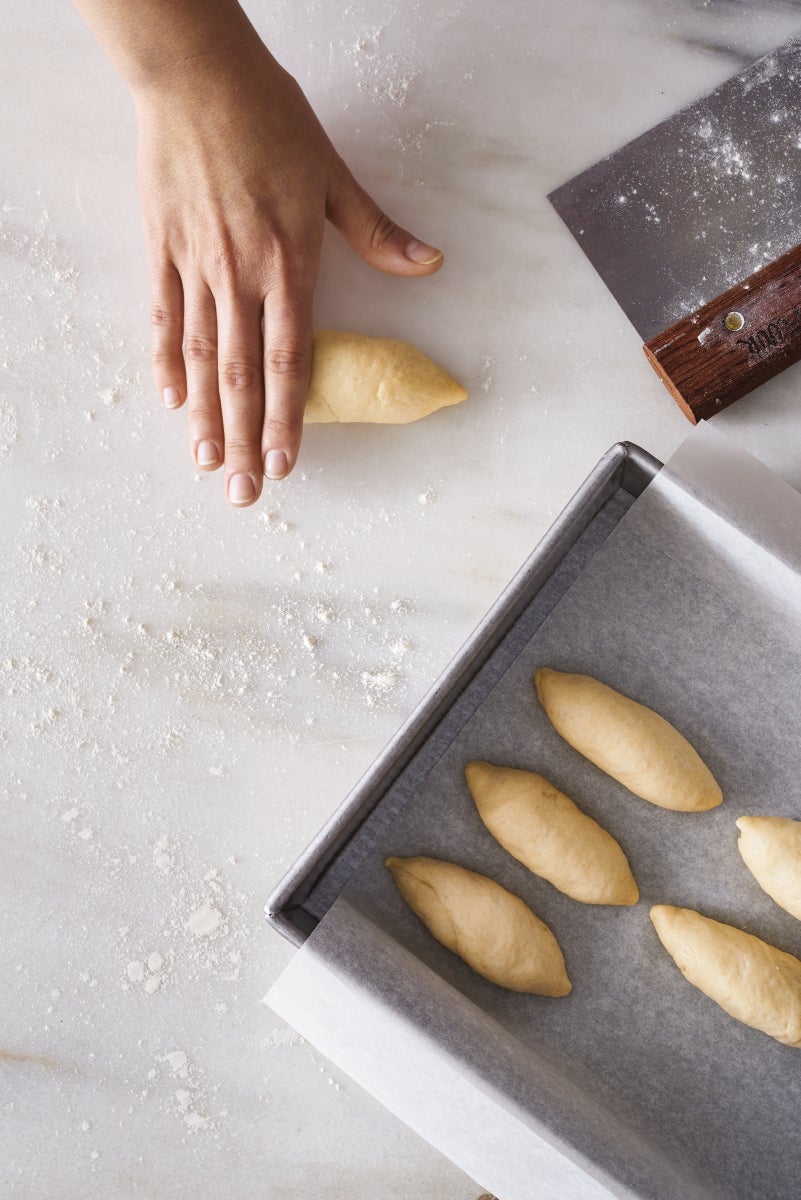 Oval or torpedo rolls
Roll into a short log as for finger rolls, then taper the ends to a point.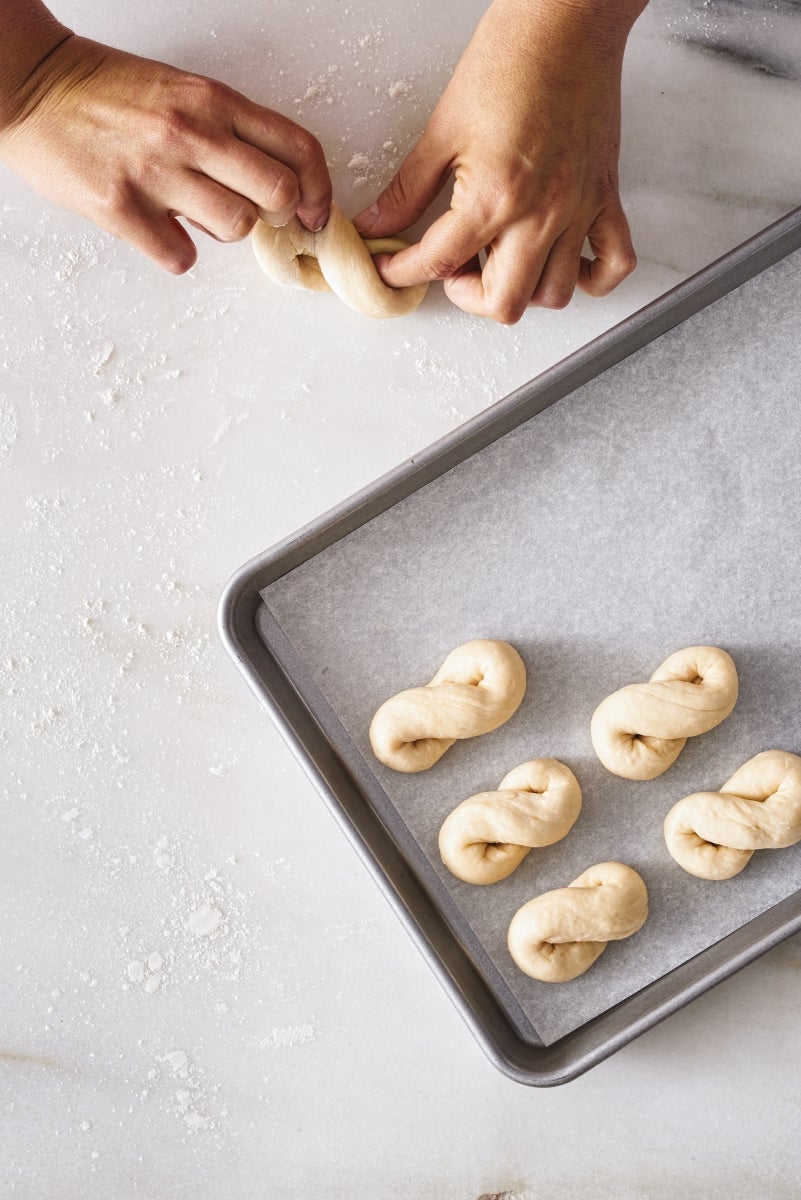 Figure eight
Roll each round into an 8" rope. Attach the ends to each other to form a circle; twist the circle once to form a figure eight.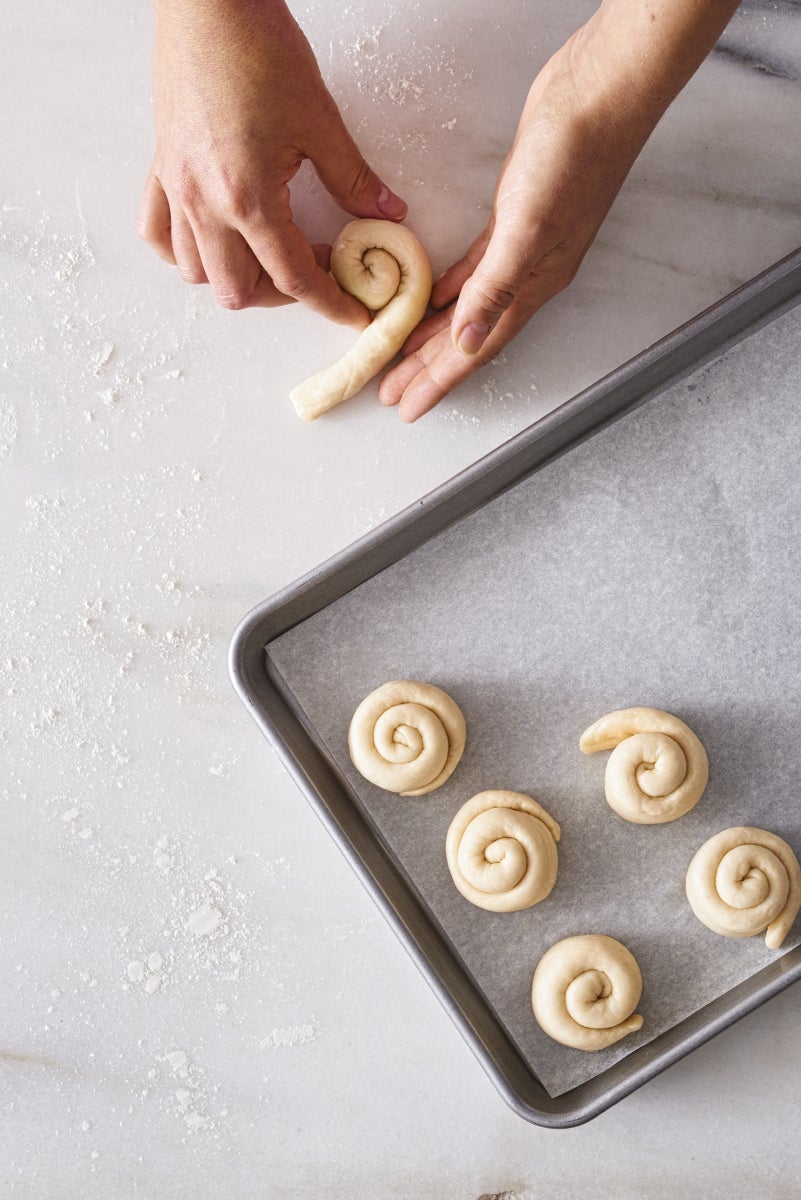 Spiral
Roll the round into an 8" rope and coil it around itself to make a spiral. 
Cloverleaf rolls
Divide each round into thirds, then shape each third into a smaller ball. Place the balls in a greased muffin tin — three per tin — for the second rise.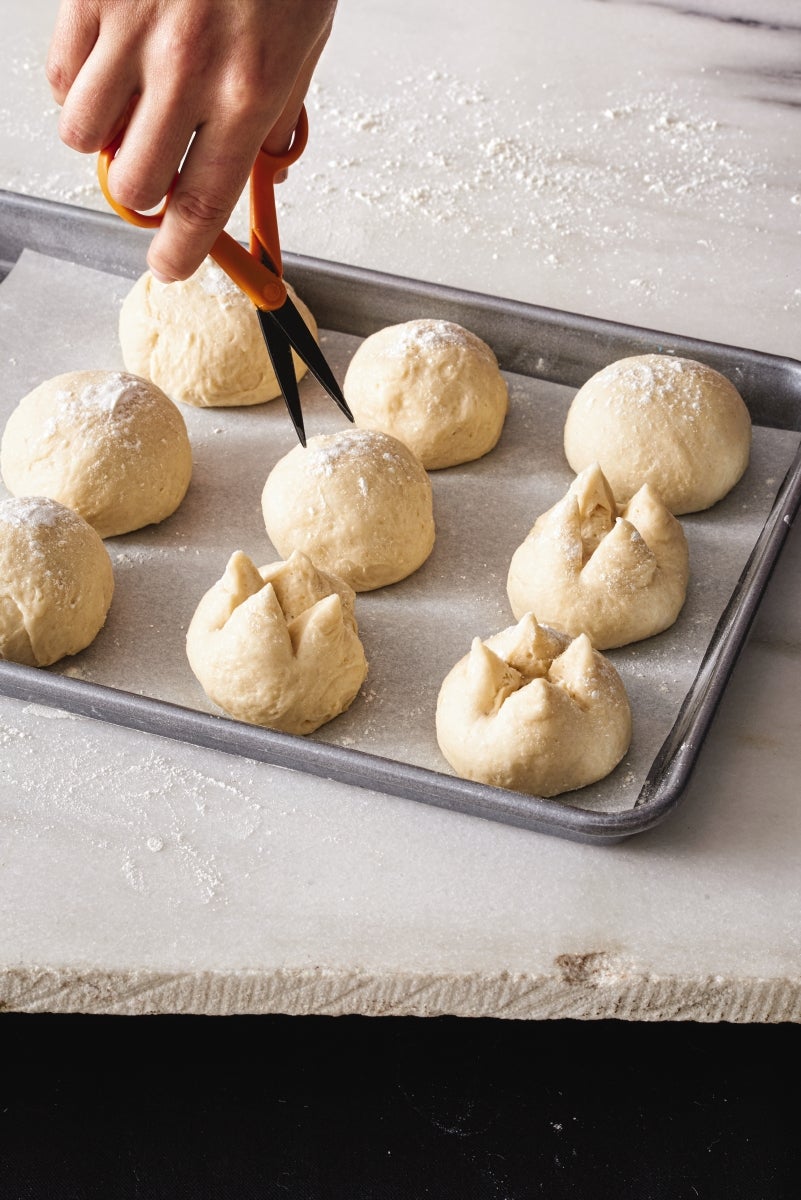 Crowns
Let the rounds rise. Just before baking, use a greased pair of clean scissors to snip a cross 1" deep into the top of the roll; the top will open up as the roll bakes.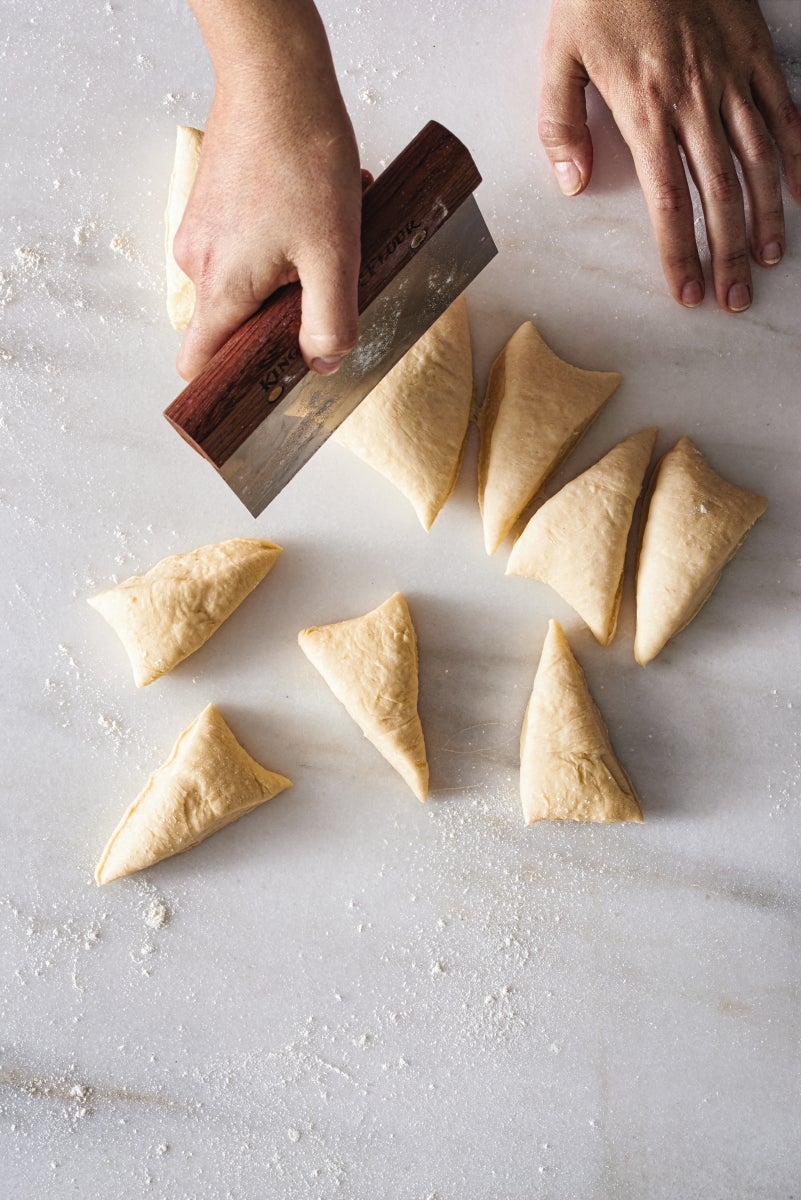 Simple wedges
Don't portion the dough, but roll the entire batch into a log about 22" long, flattening it slightly. Dust the top of the log with flour or brush with egg wash. Cut the log into triangles 2" wide at the base. 
With this many choices, your Thanksgiving bread basket will be the star of the table. And you, the baker extraordinaire, will be the one to spread warmth and good cheer.
This article was featured in the holiday edition of Sift magazine; pick up a copy here and find many more seasonal recipes and pages upon pages of winter baking inspiration! 
Jump to Comments