Perfect chocolate frosting
Classic birthday cake's best partner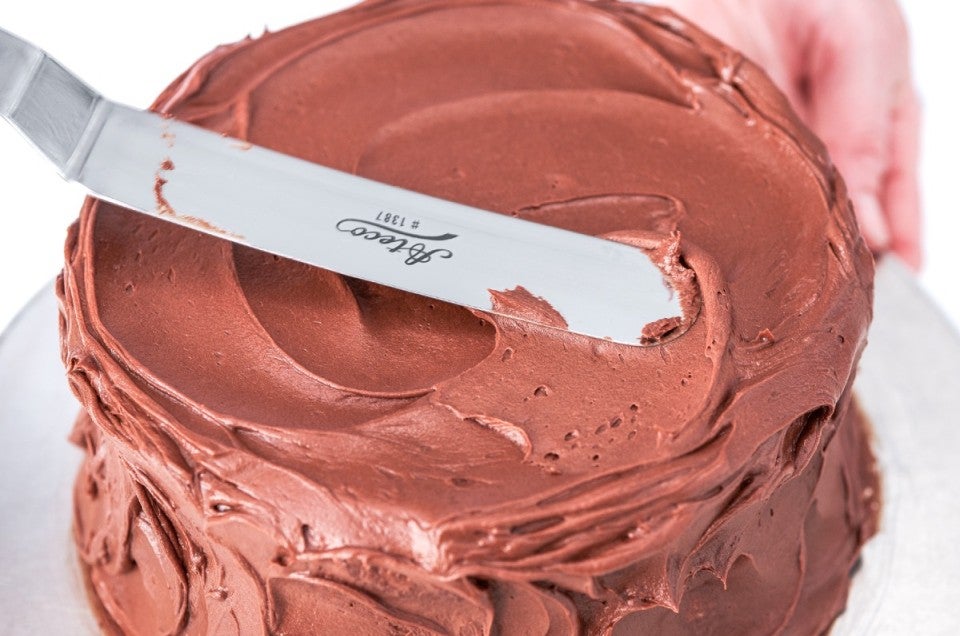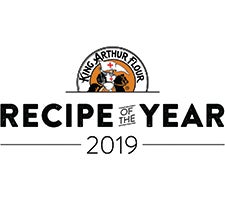 Close your eyes and picture a perfect birthday cake. It's glowing with candles and swathed in fluffy swirls of frosting, right? Everyone has their own favorite desserts, but yellow layer cake with chocolate frosting remains an all-time classic for birthdays for good reason. (Hint: it's delicious!)
You can't go wrong with such a crowd-pleasing combination, which is why we decided to name Classic Birthday Cake our 2019 Recipe of the Year.
In my mind, the very best part of any birthday cake is the frosting. Specifically for our Classic Birthday Cake, the perfect chocolate frosting! If you memorize any frosting recipe, or print one out to turn to again and again, make it this one.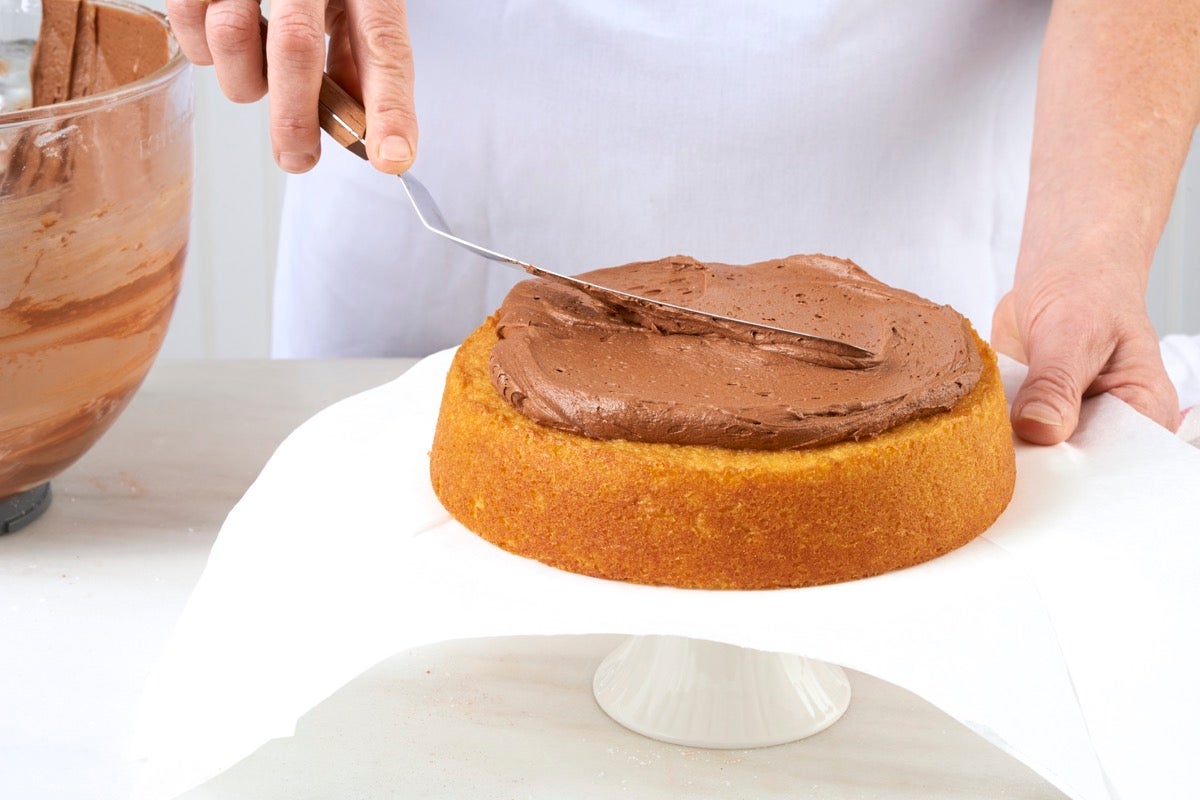 Our test kitchen bakers spent months perfecting the recipe. Their goal: to find the perfect balance of chocolate. Not too rich or dark. Not too meek or subtle. The frosting should be foolproof and simple to make. It should be easy to decorate with, whether in swoops and swirls, piped rosettes, or show-stopping waves. Sweet but not too sweet, it should have a mellow, comforting, classic chocolate flavor that would appeal to partygoers of any age. Kids must love it. Adults must love it. You must love it!
And they did it! (We expected nothing less. We were going to bake them a cake in congratulations but ... as you can imagine, they've probably sampled a decade's worth of birthday cake in the testing process. The things we do in the name of baking!)
This frosting is special for a few reasons.
First, it has the dreamy, smooth, spreadable texture of fluffy buttercream, but it's a simpler method. You mix the cocoa powder with a portion of the confectioners' sugar and hot water before adding the rest of the confectioners' sugar and softened butter. This creates a chocolate paste that's easy to beat into the butter. It helps eliminate lots of sugar flying everywhere, too!
Additionally, using hot water helps to "bloom" the cocoa, bringing out its most robust chocolate flavor.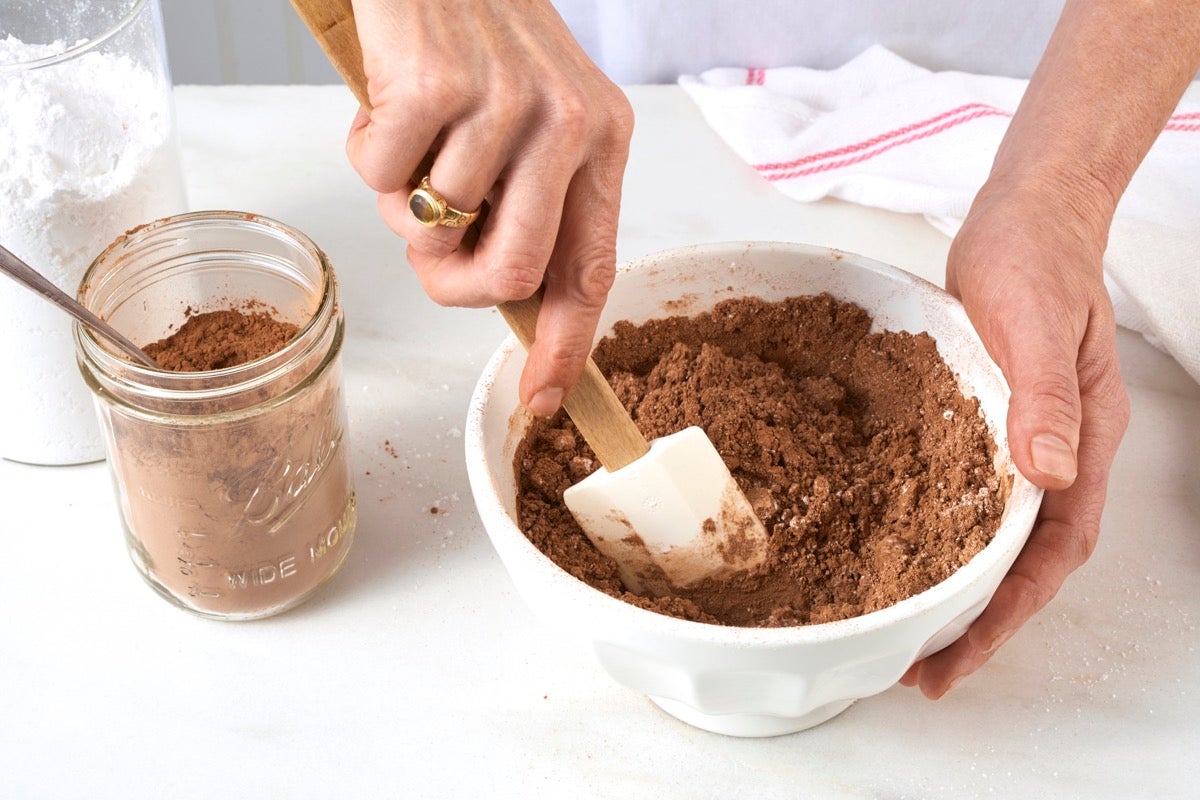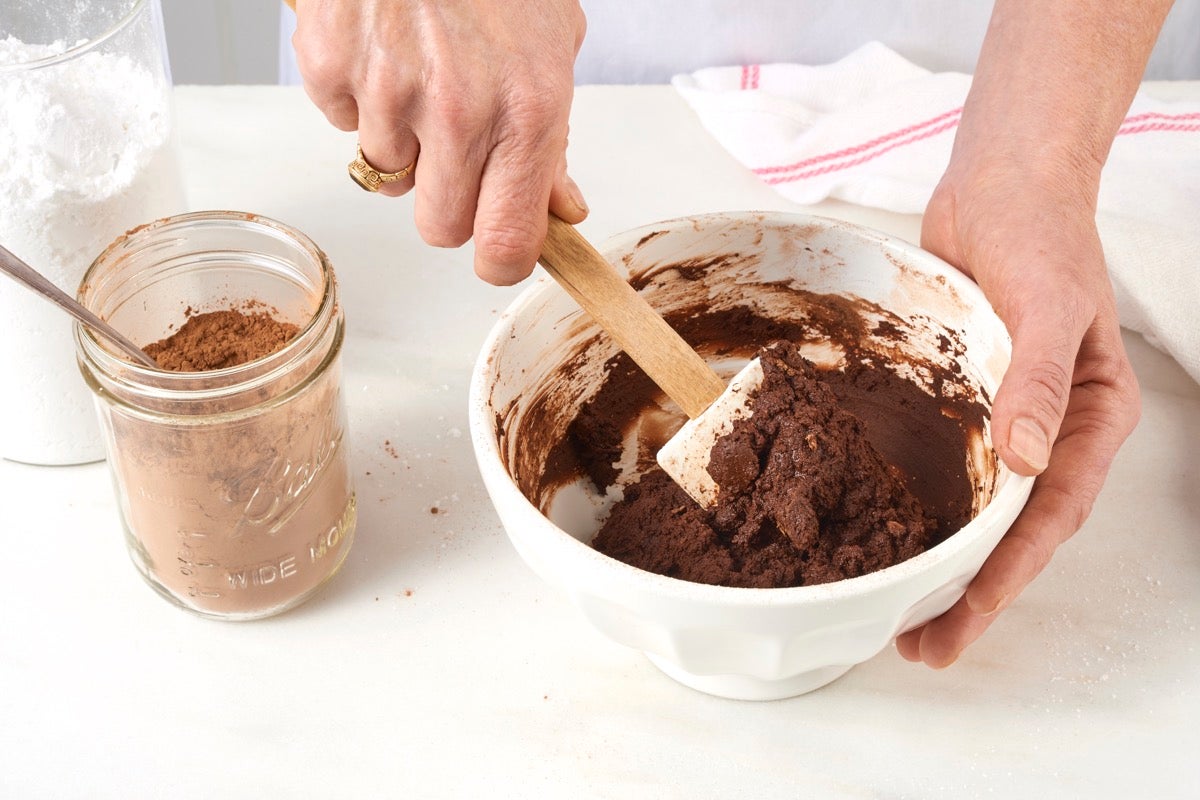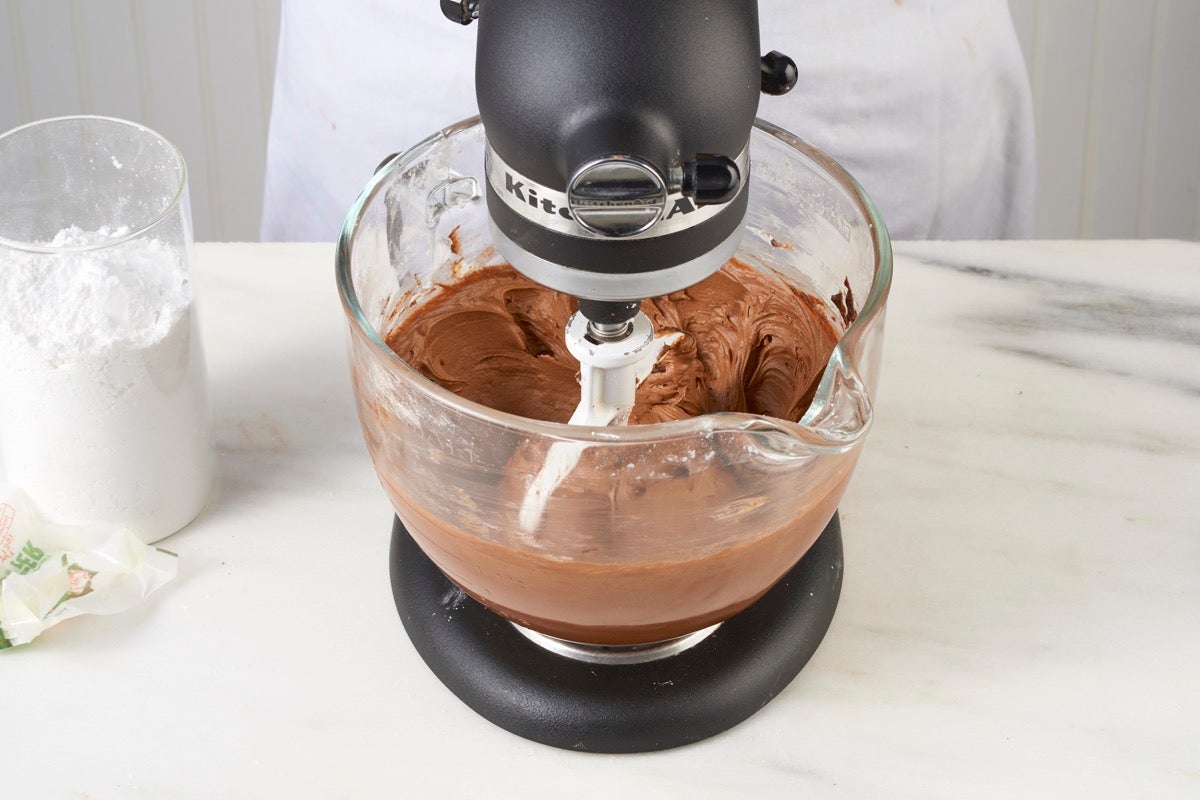 Secondly, we use our natural cocoa powder. Natural contains no alkali, unlike Dutch-process cocoa. This leaves it with a beautiful muted brown color and a wonderfully old-fashioned chocolate flavor. It's a bit more mellow than Dutch-process cocoa but the chocolate taste still shines.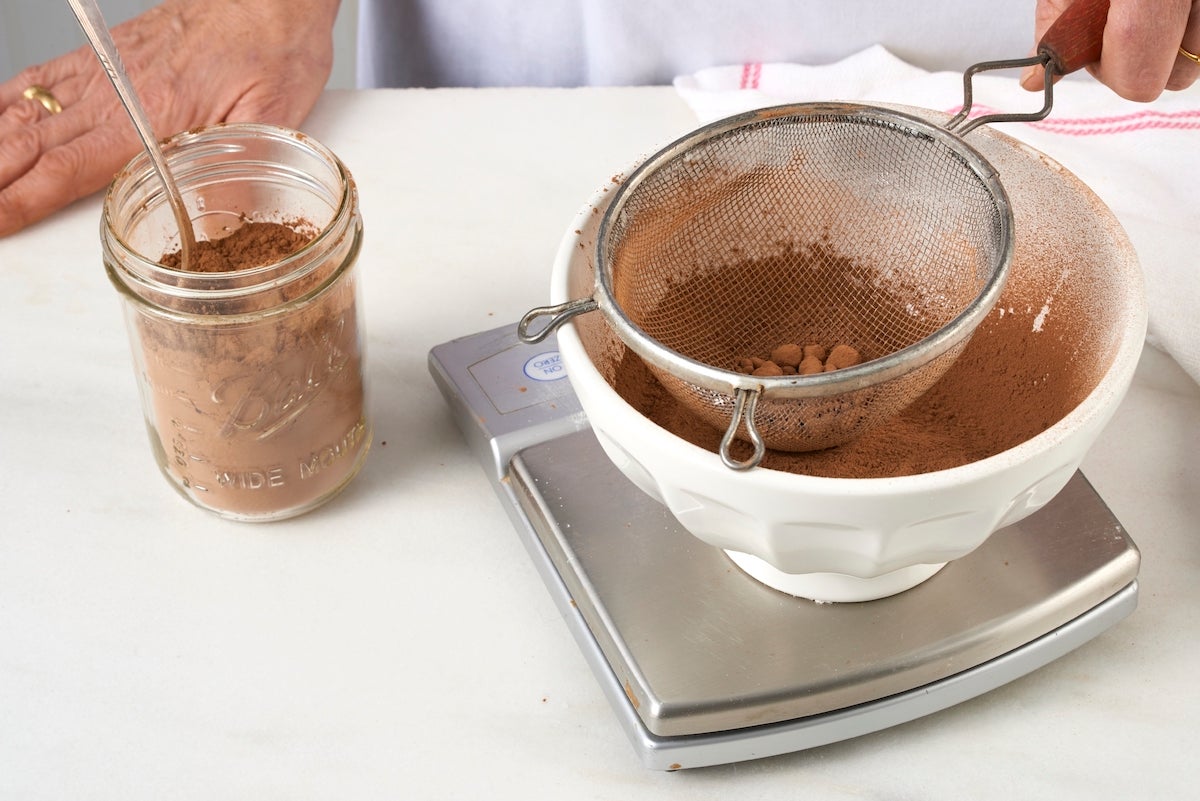 Curious about the differences between cocoa types? Read our blog here for all the nitty-gritty details.
I consider it the most nostalgic-tasting of cocoas. One bite of frosting made with natural cocoa, and all the memories of chocolate cake from growing up come flooding back as you close your eyes.
Now don't be deterred if you don't have natural cocoa! If you only have Dutch-processed cocoa, that's quite alright. The frosting will turn out beautifully, but it will have a deeper, richer flavor. If you're making this frosting for a lover of bittersweet, darker chocolate, go ahead and use Dutch-process to begin with!
Now what if you want to go the other direction and make a lighter, more subtle frosting? Perhaps you're baking for little kids, or someone who prefers milk chocolate to dark, for example. In that case, just use 1 cup (85g) of cocoa powder instead of the 1 1/4 cups (106g) that the original recipe calls for. The texture won't be affected, but you'll get a mellower chocolate flavor.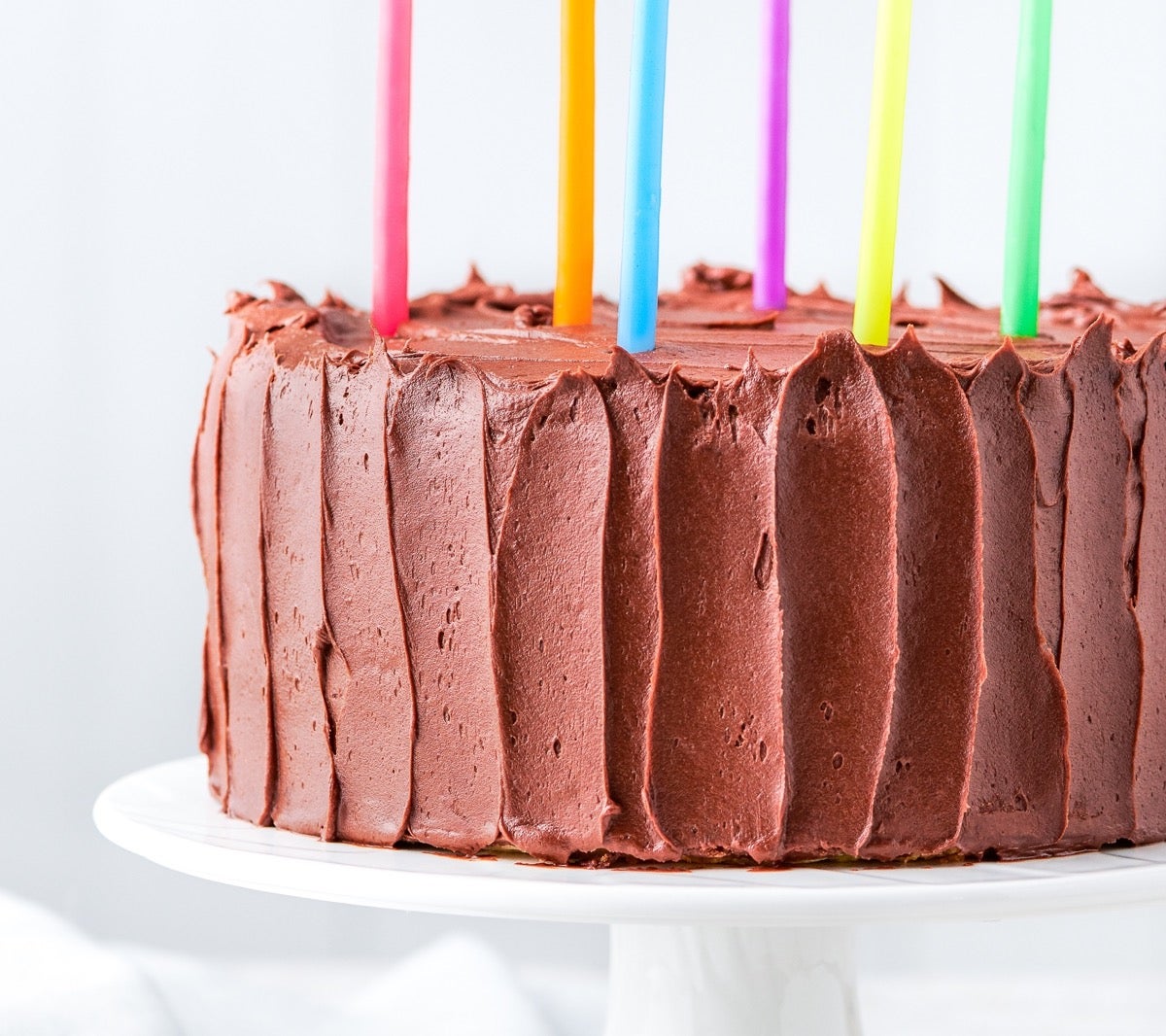 Dive into this cake adventure by reading PJ's excellent introduction to the recipe itself. And if you're just looking for a chocolate frosting recipe, you're in the right place. You can easily pair the frosting recipe with cupcakes, chocolate layer cakes, chiffon cakes, or any favorite cake recipe.
All year long, we're going to be celebrating this gorgeous cake. We'll have step-by-step articles to help you master the recipe along with clever tips for success when you bake it.
We'll be inviting some of our talented friends to show us their twists on the recipe (like this stunner from The Kitchen McCabe!). And we've got a handy guide to frosting styles where we break down different techniques for frosting your cake, as well as how to add decorations.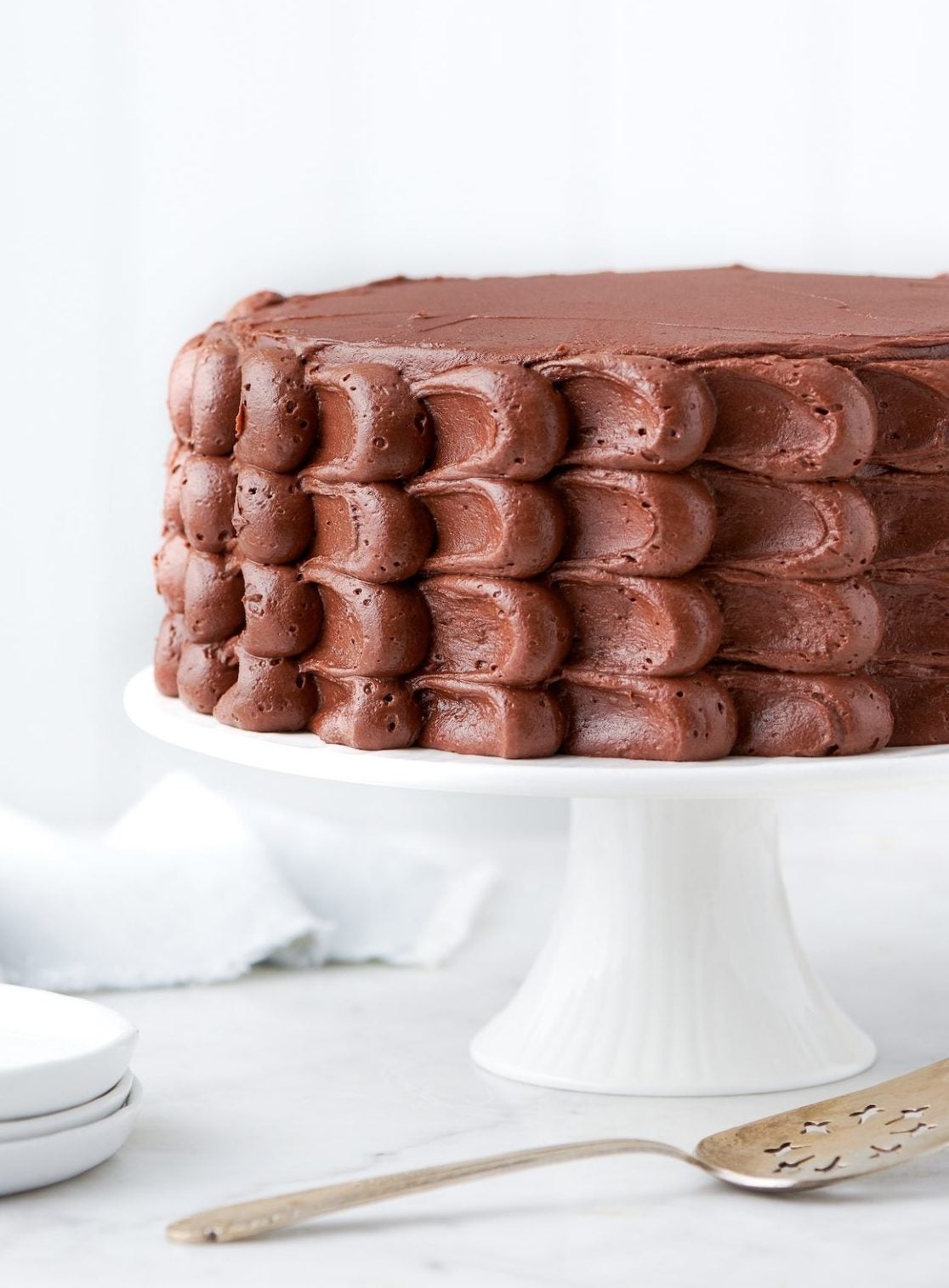 Take all this inspiration and bake your own Classic Birthday Cake! Bake it for the next birthday of someone you like (and yes, you count! Make your own birthday cake!), and share your cake with #kingarthurbaking on Instagram or Facebook. (Or comment here! We love hearing from you.)
Jump to Comments