Lights. Camera. Action!
Mixing up batter and drizzling glaze atop doughnuts is a standard part of our King Arthur Flour test kitchen crew's routine. But said action accompanied by banks of lights, a director, and a photographer is quite the opposite.
Still, that's just the situation we found ourselves in recently when we were asked to contribute to America the Great Cookbook, a new book by author and food writer Joe Yonan, two-time James Beard award-winner and food and dining editor of The Washington Post.
While our test kitchen is regularly tasked with providing recipes to outside entities, this request was special.
First, the book's sales fight childhood hunger by helping No Kid Hungry connect kids with at least 200,000 meals. King Arthur has also supported this worthwhile hunger-fighting organization, both financially and via marketing initiatives.
And second — well, how could we resist rubbing shoulders, if only virtually, with the selection of nationally renowned chefs and bakers who've also contributed their recipes to the book?
The book's subtitle — "The food we make for the people we love from 100 of our finest chefs and food heroes" — says it all. A total of 104 chefs, authors, and restaurateurs from around the country have contributed their favorite recipes. And each one is a personal answer to the book's central question: "What do you love to cook for the people that you love?"
Their answers range all over the map — literally, with featured cooks from around the country. Each has written a short paragraph about his or her work and/or chosen recipe(s). And their words give the reader a peek into both the personality and personal life of some of this country's most renowned foodies.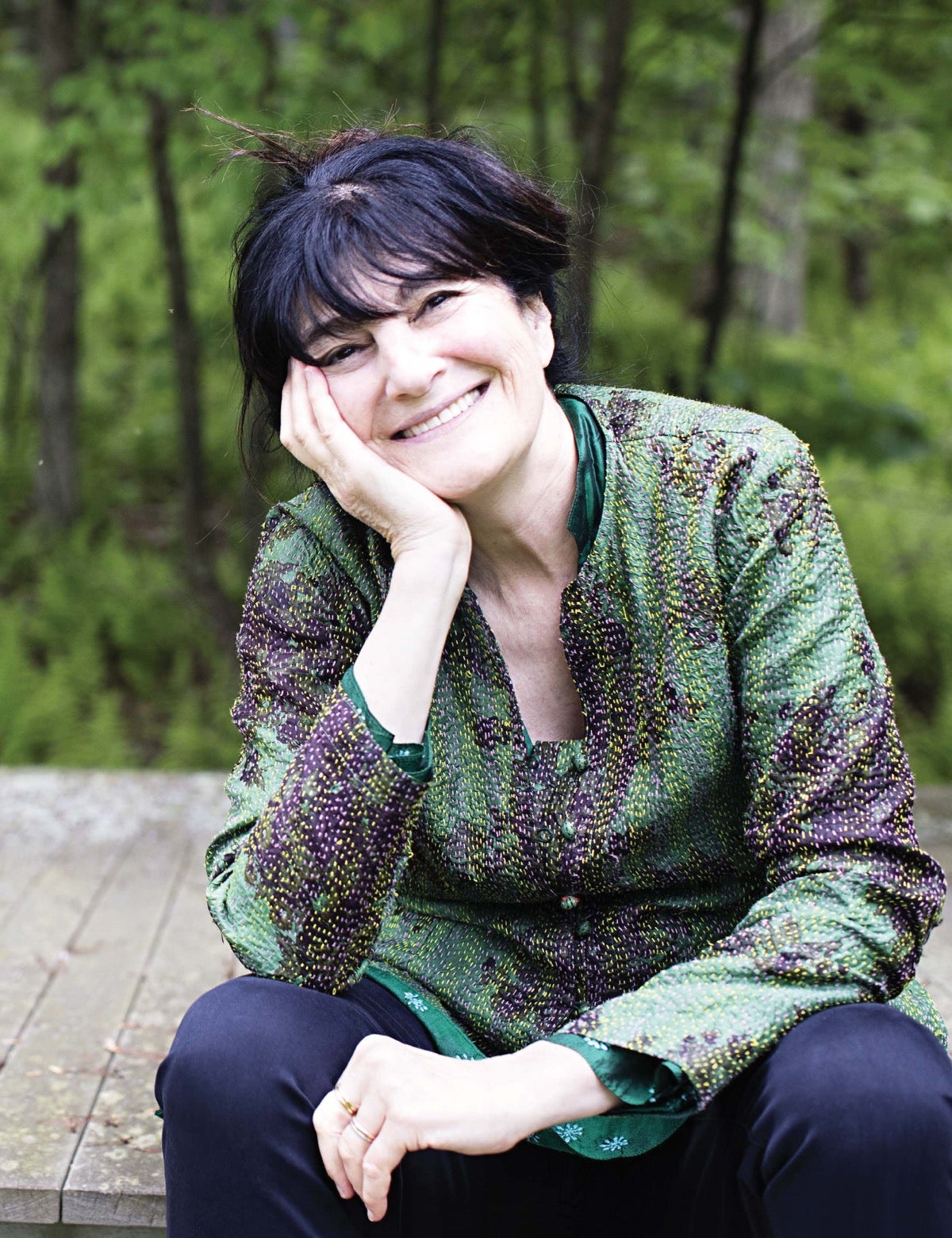 Contributors include people like Ruth Reichl, author, writer, and food editor. Her entertaining memoirs and cookbooks, long stint at Gourmet magazine, and celebrity status as the New York Times' restaurant critic have made her an American food icon. Reichl chose her Tart Lemon Tart recipe for the cookbook.
Note: Tart Lemon Tart, and all of the recipes mentioned here, can be found in The Great American Cookbook.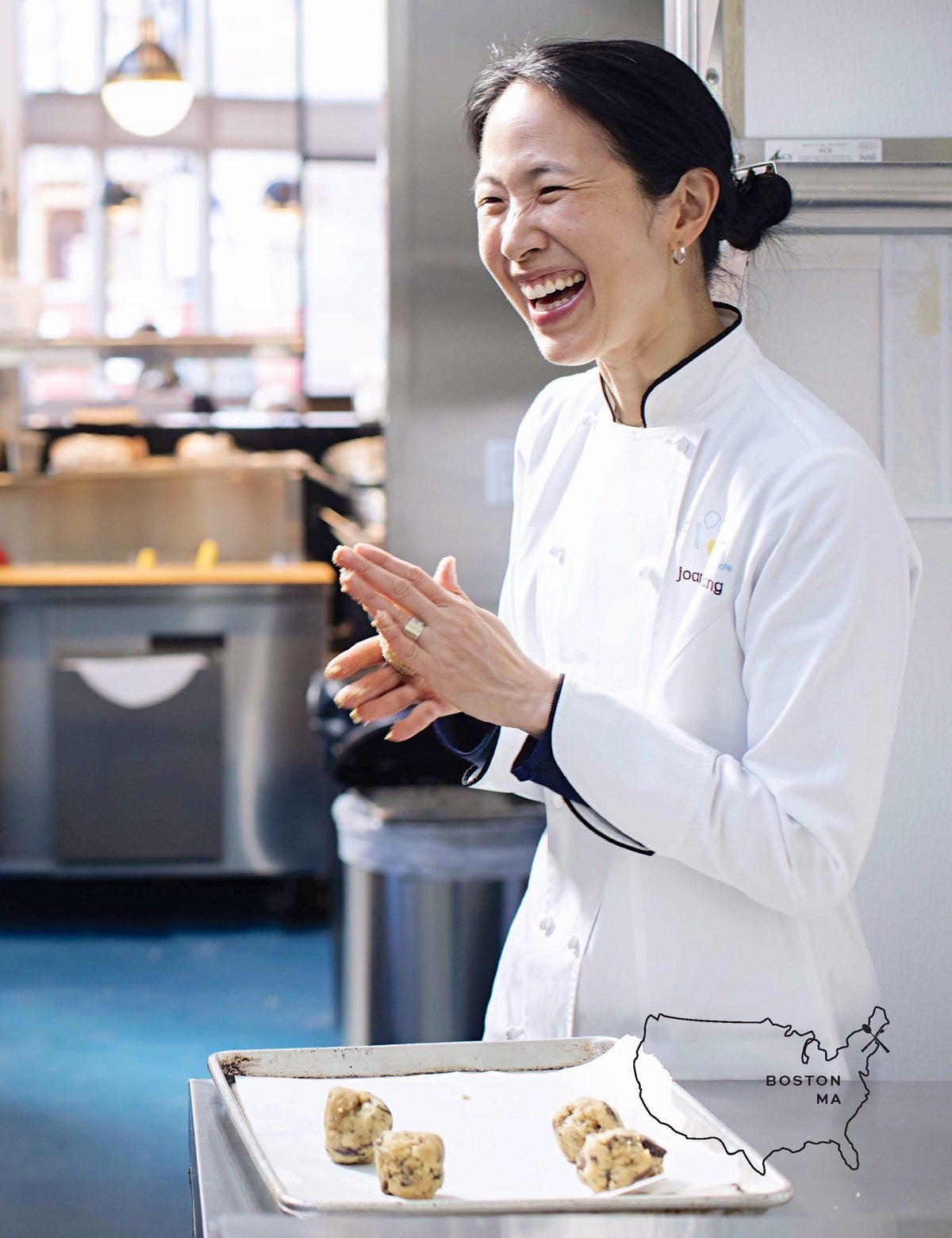 And Joanne Chang, a celebrated young baker and author. This James Beard award-winner is proprietor of the justly famous Flour Bakery + Café in Boston. Check out her recipes for Chocolate Chunk Cookies and Raspberry Swirl Meringues.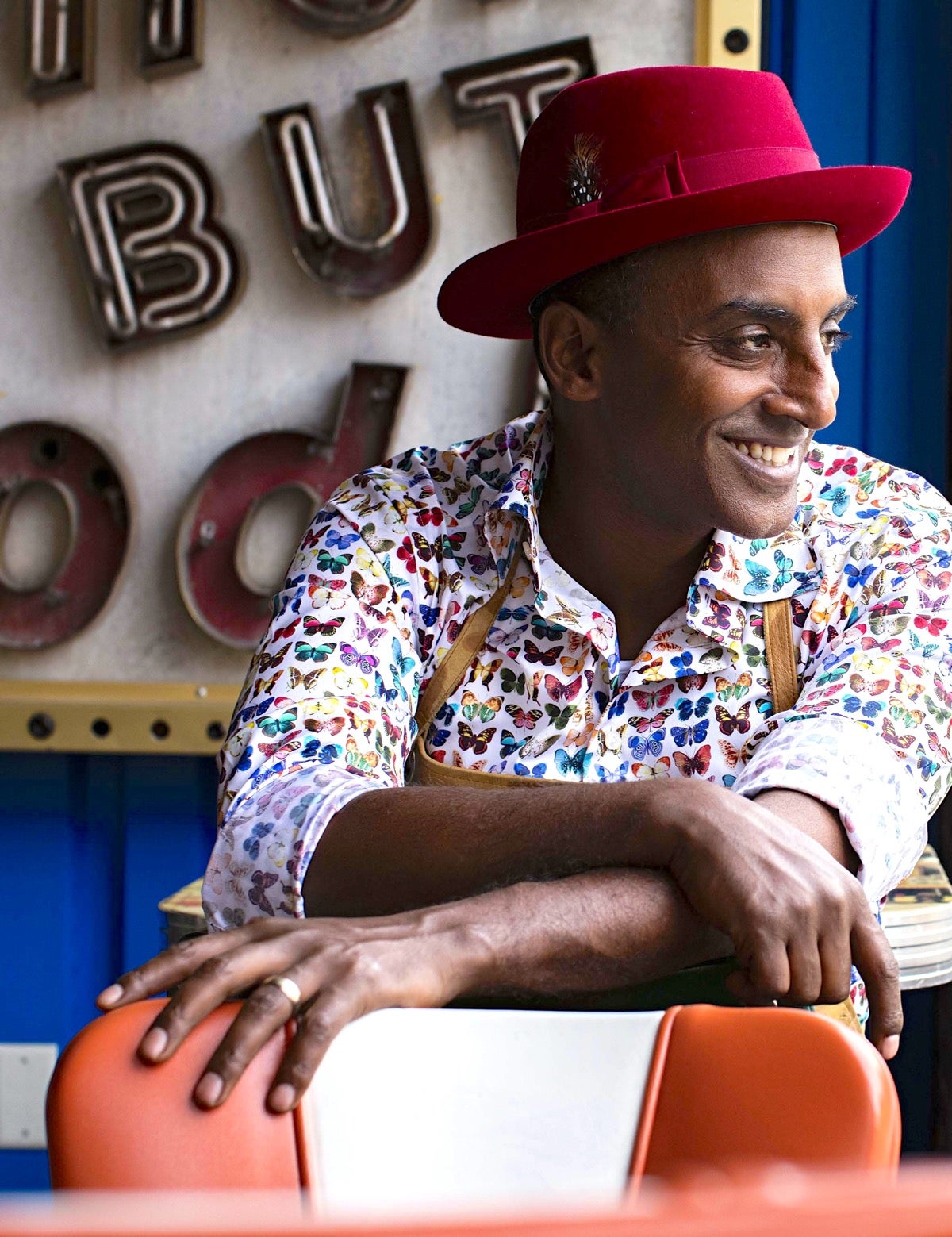 Marcus Samuelsson, a New York City chef, is familiar to many as a judge on the Food Network's Chopped, Iron Chef America, and Top Chef. His Fried Chicken and Red Velvet Waffles are a new twist on an American classic.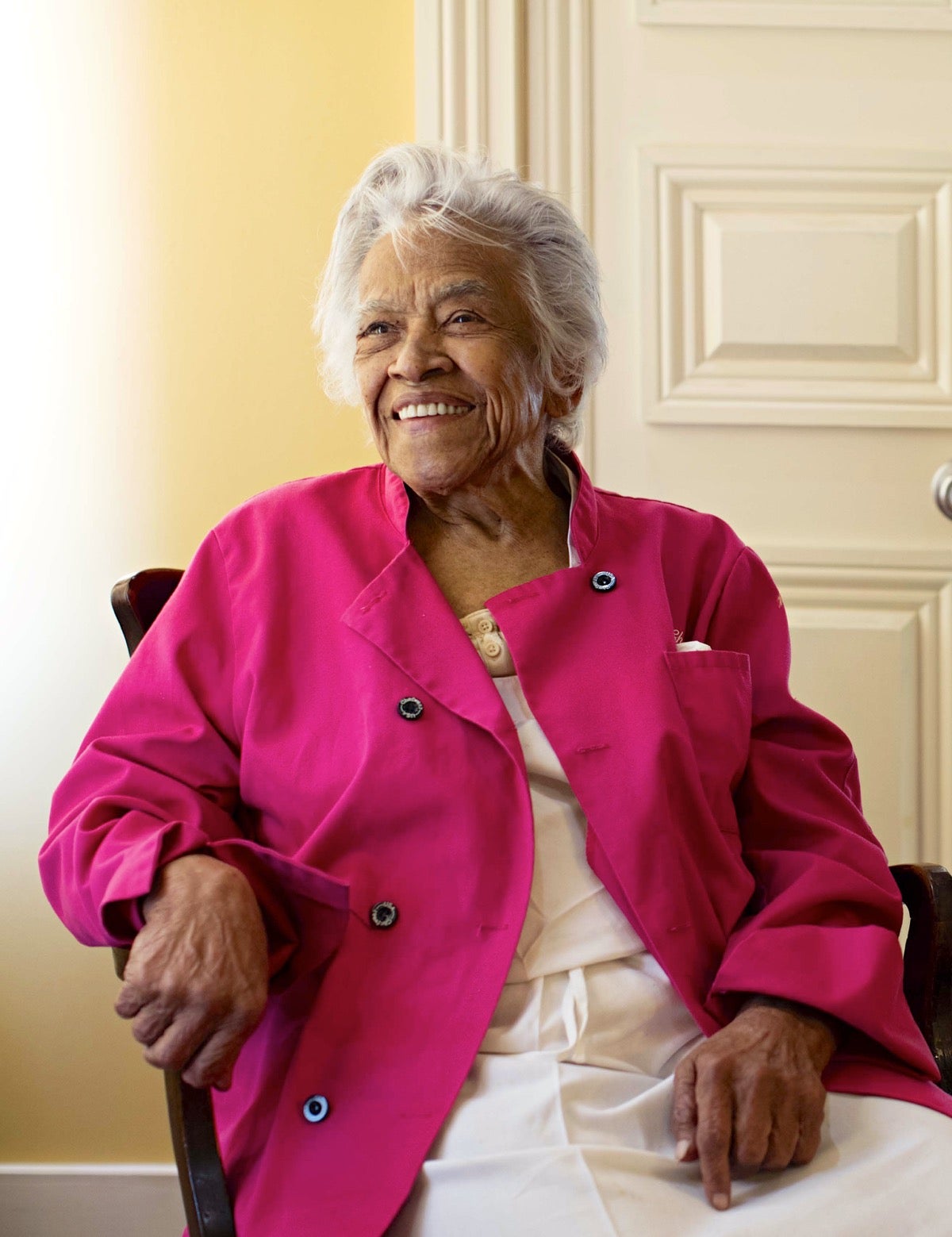 Known as the Queen of Creole Cuisine, Leah Chase is a New Orleans chef, author, and restaurateur. She's also as an honored member of the James Beard Foundation's Who's Who of American Food and Beverage. Her shared recipe? Creole Gumbo, of course.
Baker, pastry chef, author, and restaurateur Nancy Silverton, named the Beard Foundation's Outstanding Chef in 2014, is also a pioneer of America's artisan bread movement. Nearly 30 years ago, deep in an era of supermarket baguettes, her La Brea Bakery in Los Angeles featured slow-rising, naturally leavened breads. "Fett-unta" – Italian-style garlic bread — is Nancy's contribution.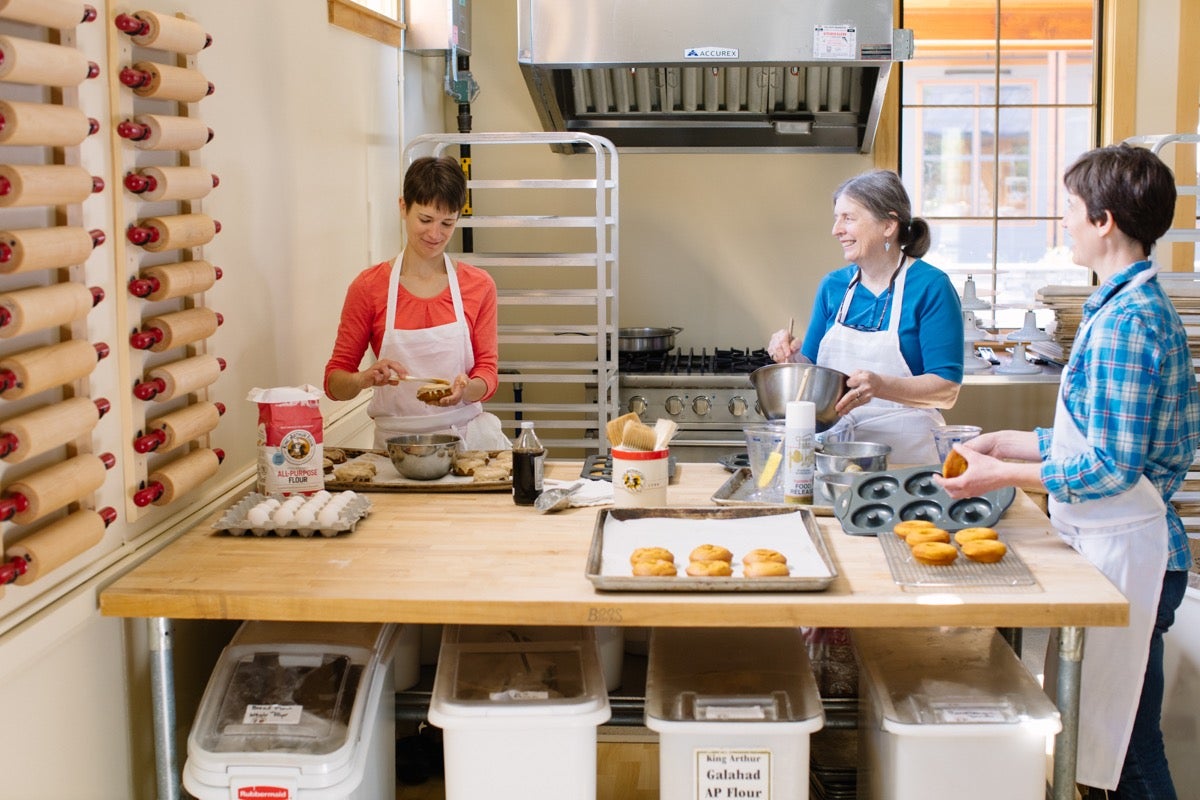 And then there's us — me, Charlotte, and Amber, all bakers at King Arthur Flour. King Arthur is proud to be one of just three national food companies selected to participate. When asked what we'd like to contribute to the book, we decided on a variation of a website favorite, Baked Pumpkin Doughnuts. Adding Boiled Cider Glaze to this reader-favorite recipe takes it over the top.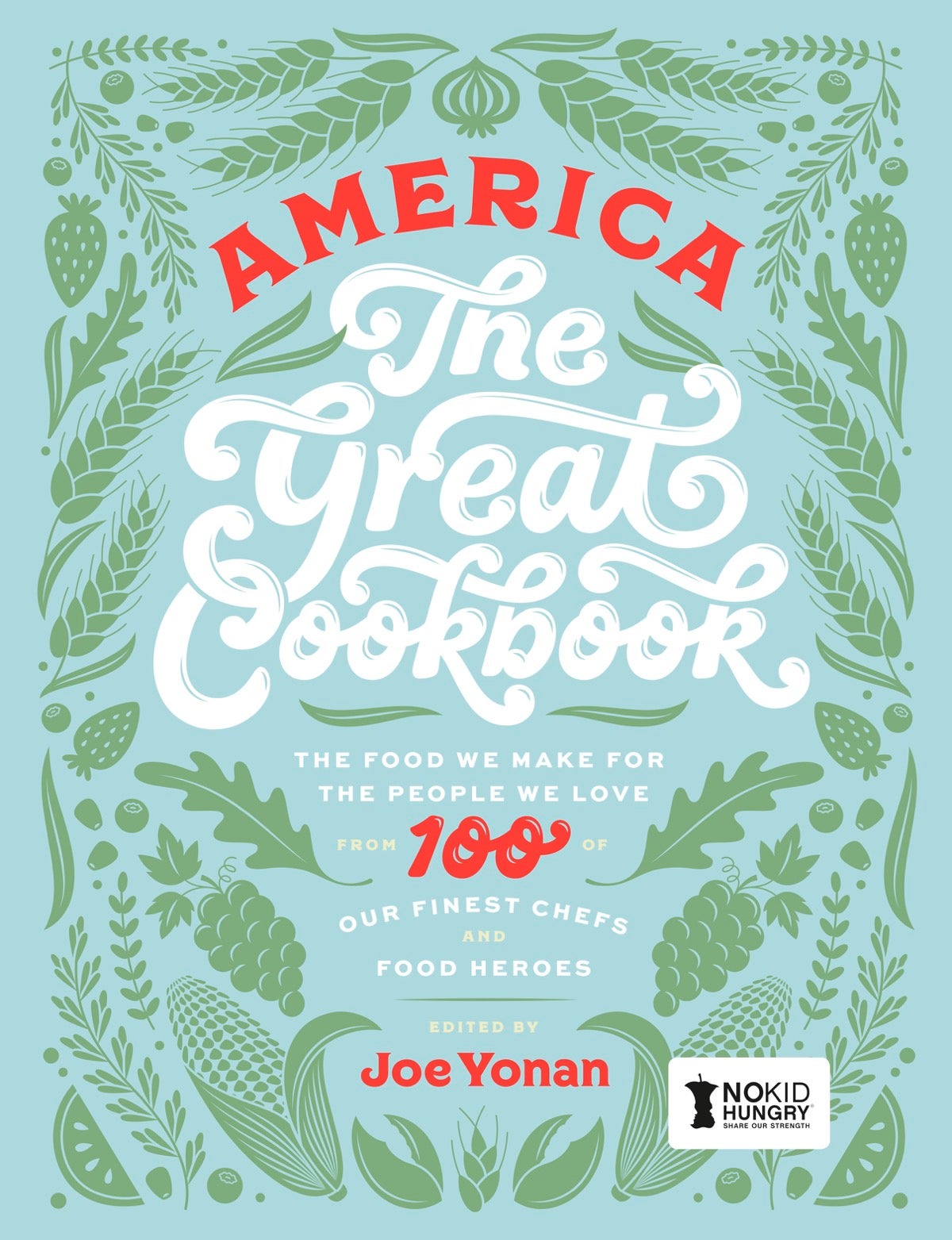 Want to add a hefty tome of superlative recipes to your collection — and help feed hungry kids as well? You can't do better than America the Great Cookbook.
Jump to Comments