Rich and buttery with a pillowy soft, airy texture, brioche is one of my absolute favorite breads to bake. This classic French bread is not only delicious, but it's incredibly easy to work with, meaning even as a novice, baking with brioche is simple!
Brioche dough is egg-, milk-, and butter-enriched: It's simple enough to act as a blank canvas for any flavors from sweet to savory. You can make cheese brioche buns or sweet chocolate swirl brioche loaves or jam-filled brioche knots!
Unlike other yeasted bread recipes, brioche doesn't easily cling to the counter or snap back when you stretch, shape, and roll it. All that butter makes it nicely stick-free, which is a boon for the baker. You don't even need to flour your work surface! It's more forgiving than most buttery yeasted recipes — as stunning and simple to shape as challah — but richer and less lean thanks to the addition of dairy.
Start with a good basic brioche recipe (I use our simple master recipe). The possibilities for baking with brioche are endless, just like a good scone recipe or pizza dough.
Here are a few ideas for flavors and shapes for baking with brioche to get you started. Don't stop there! Get as creative as you like, since the recipe lends itself beautifully to interpretation.
For the purposes of each idea listed here, you'll need to prepare a batch of our brioche recipe through the first rise. A note: If you're making a savory brioche dough variation, don't leave out the sugar! The sugar is key for the rise and texture of the bread, but it's not so sweet that it will fight with flavors like cheese or olives or pesto, so keep it in there.
If you're looking for a more in-depth, step-by-step tutorial on how to mix and make the dough, take a look at our blog post "Brioche? Bring it on."
Brioche dough variations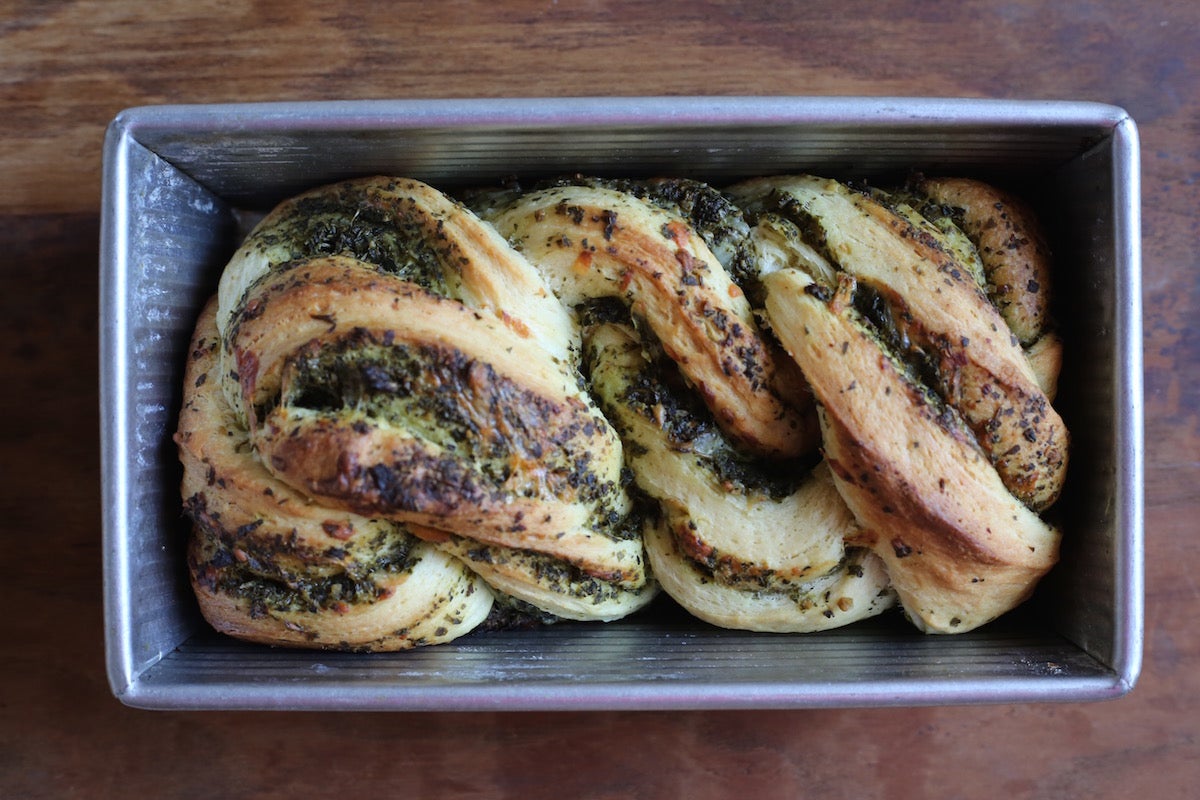 Pesto Cheese Brioche Loaf
To create this pretty loaf, we borrowed a technique from a traditional babka recipe. Take your brioche dough (remember: prepped through the first rise) and roll it out to a rectangle, roughly 10" x 15". Spread a thin layer of pesto over the top of the dough, leaving about an inch bare on all sides. Sprinkle the top with a cup of grated cheddar cheese.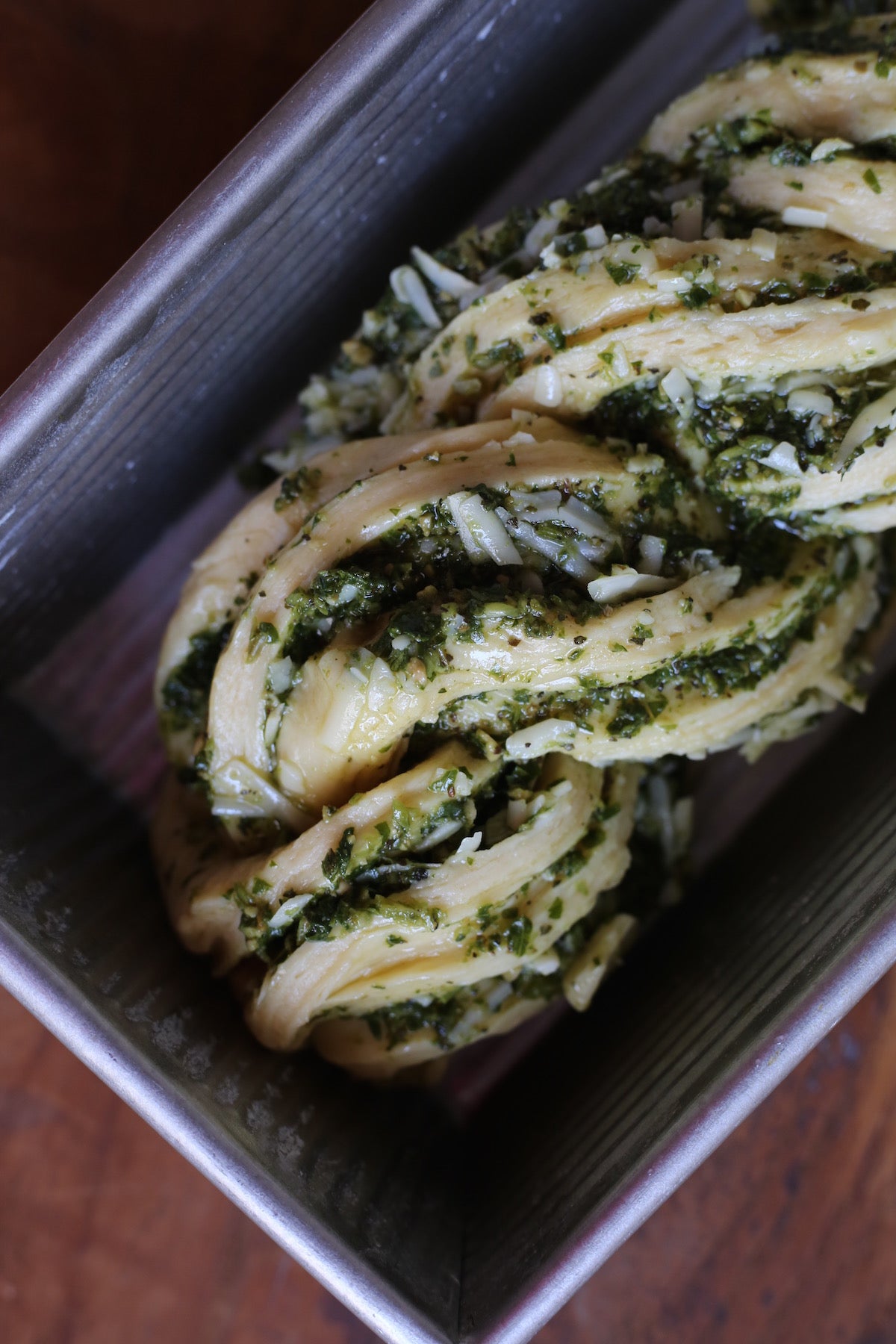 Starting at a long end, roll the dough up into a log and pinch the seam firmly to seal it. Using a serrated knife (or a pair of scissors works well), slice (or cut) the log in half lengthwise. With the cut sides up, pinch the ends of the two halves together, then twist them around each other a few times and pinch the other ends together. Carefully transfer the loaf to a greased 9" x 5" loaf pan, let it rise for about 30 minutes, and then bake until golden brown. My loaf took about 30 minutes to bake in a preheated 350°F oven.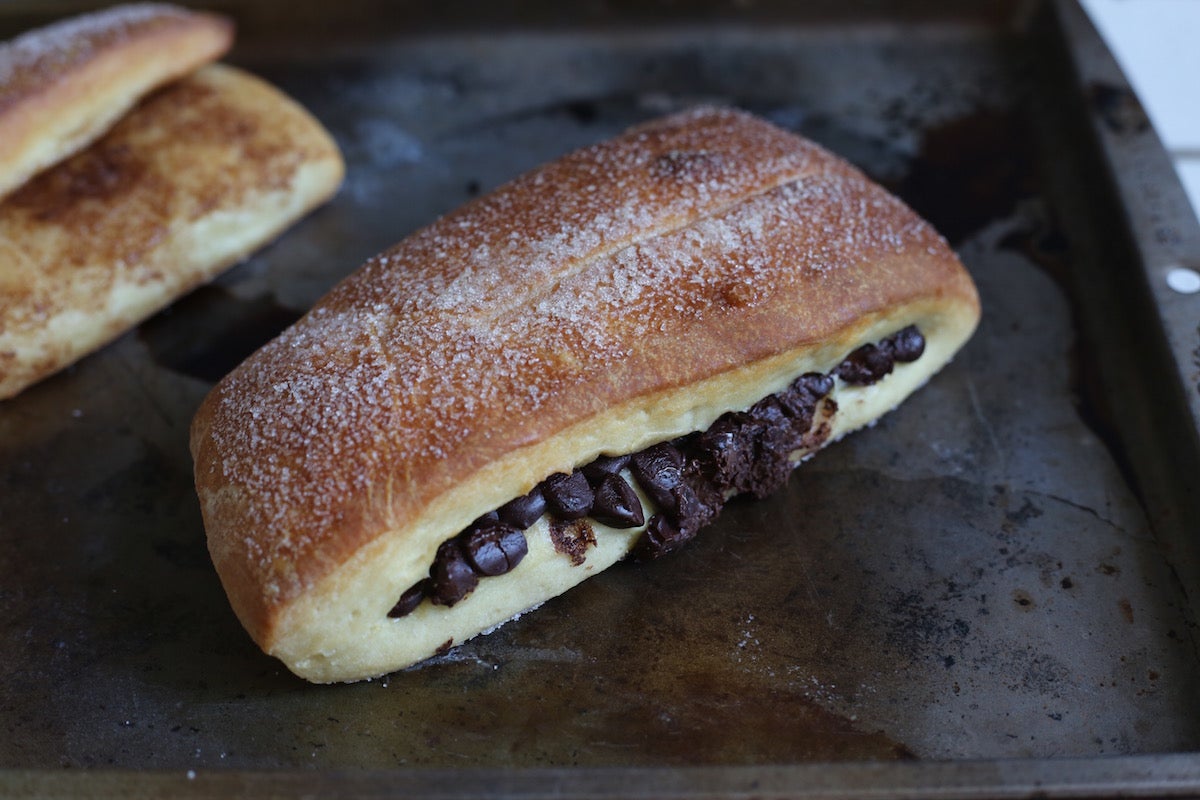 Chocolate Chip Brioche Strips
Simple but stunning! Roll your brioche dough into a rectangle, about 12" x 15" in size. Cut the dough into 3" x 15" strips (so you'll end up with four strips). Sprinkle chopped chocolate or chocolate chips liberally on the bottom half of each strip, then fold the top over.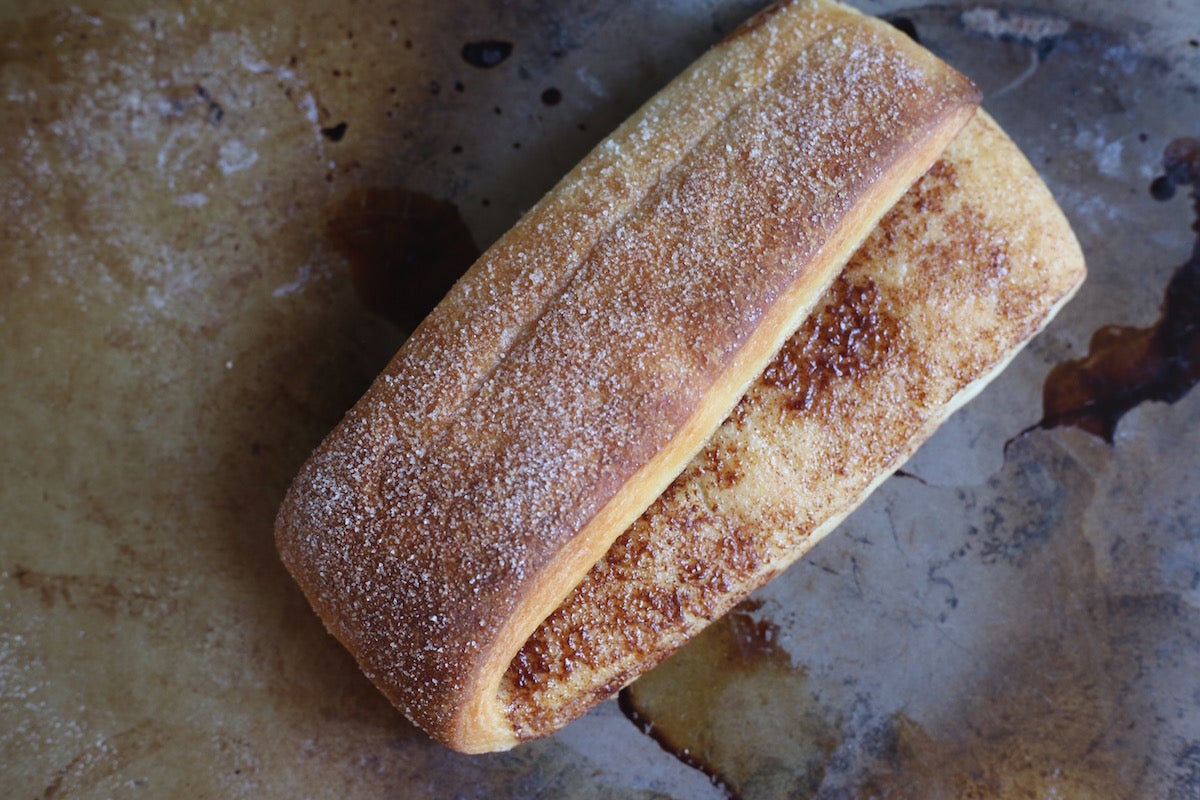 You can also vary the filling by using melted butter and cinnamon sugar in place of chocolate chips. Sprinkle the top of the dough with sugar.
Bake the strips on a parchment-lined baking sheet for about 30 minutes at 350°F until nicely golden on top.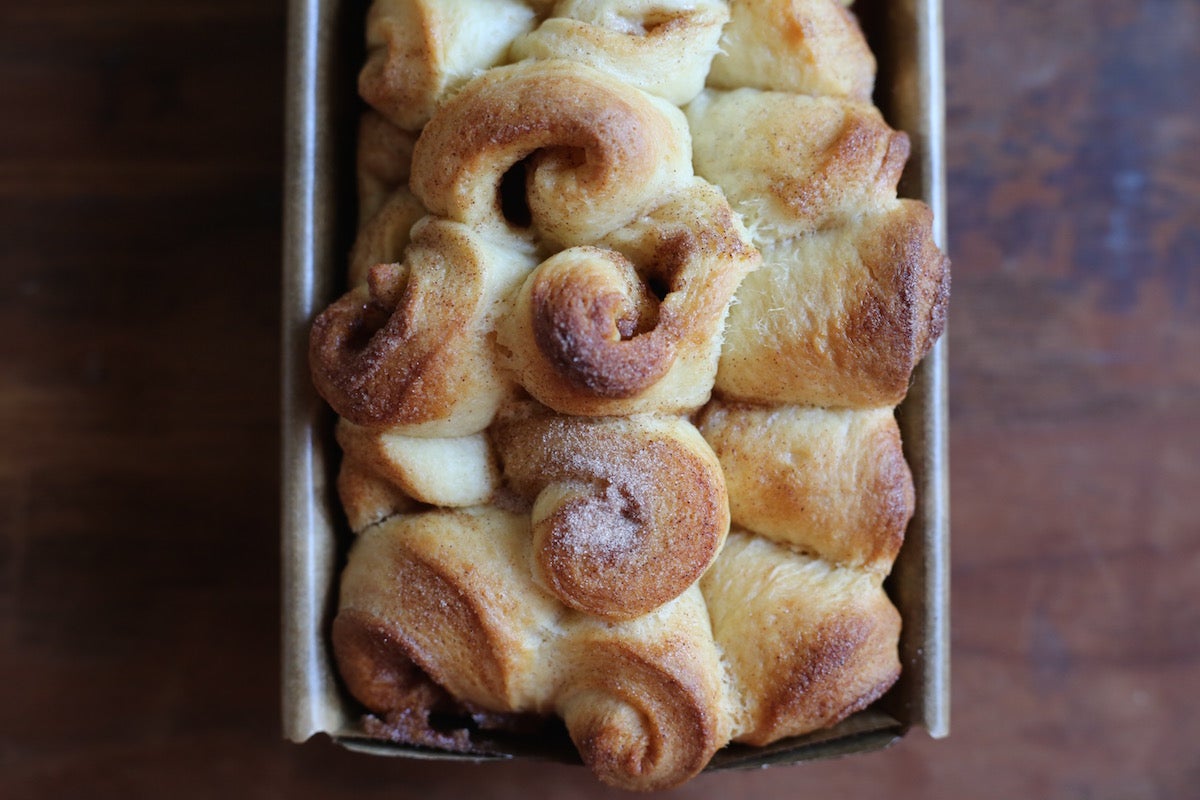 Cinnamon Sugar Brioche Swirl
I call this the Dr. Seuss loaf, since it looks so ridiculously fun and swirly. Once you master the technique, you can make this brioche dough variation in any shape: muffin tin, pie dish, round cake pan, and so on. Just adjust the amount of dough needed accordingly. One batch of our brioche dough recipe yielded three mini loaves for me.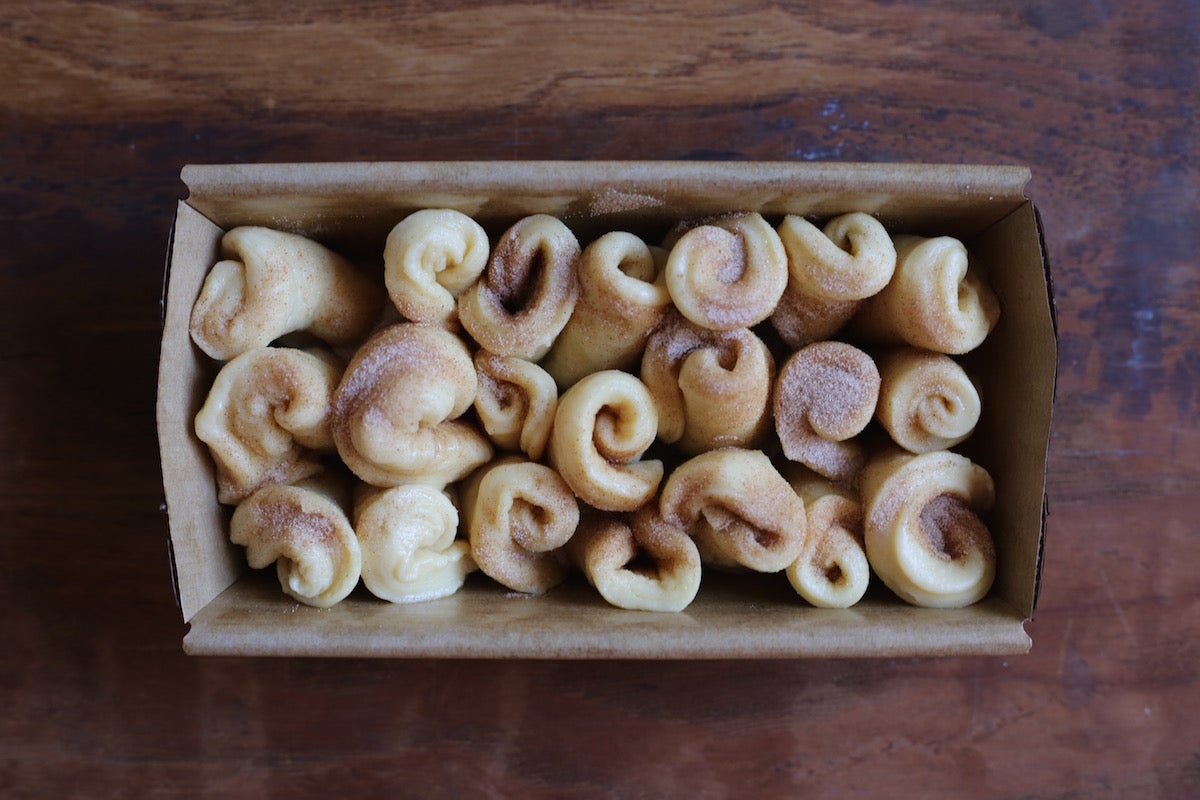 Roll your prepared brioche dough into a large circle about 1/8" thick. Using a large biscuit cutter or round cookie cutter, cut out circles of dough. Sprinkle each circle with cinnamon sugar (you don't need to brush it with butter first as the dough is buttery enough that the sugar will stick), then roll the dough up into a little log (don't pinch the ends closed).
Arrange the little logs in the pan of your choice; just make sure that the logs are nestled together without enough space to fall over, but not scrunched up too tightly.
Bake until golden brown in a 350°F oven. If you'd like to gild the lily, sprinkle cinnamon sugar over the top of the dough before baking.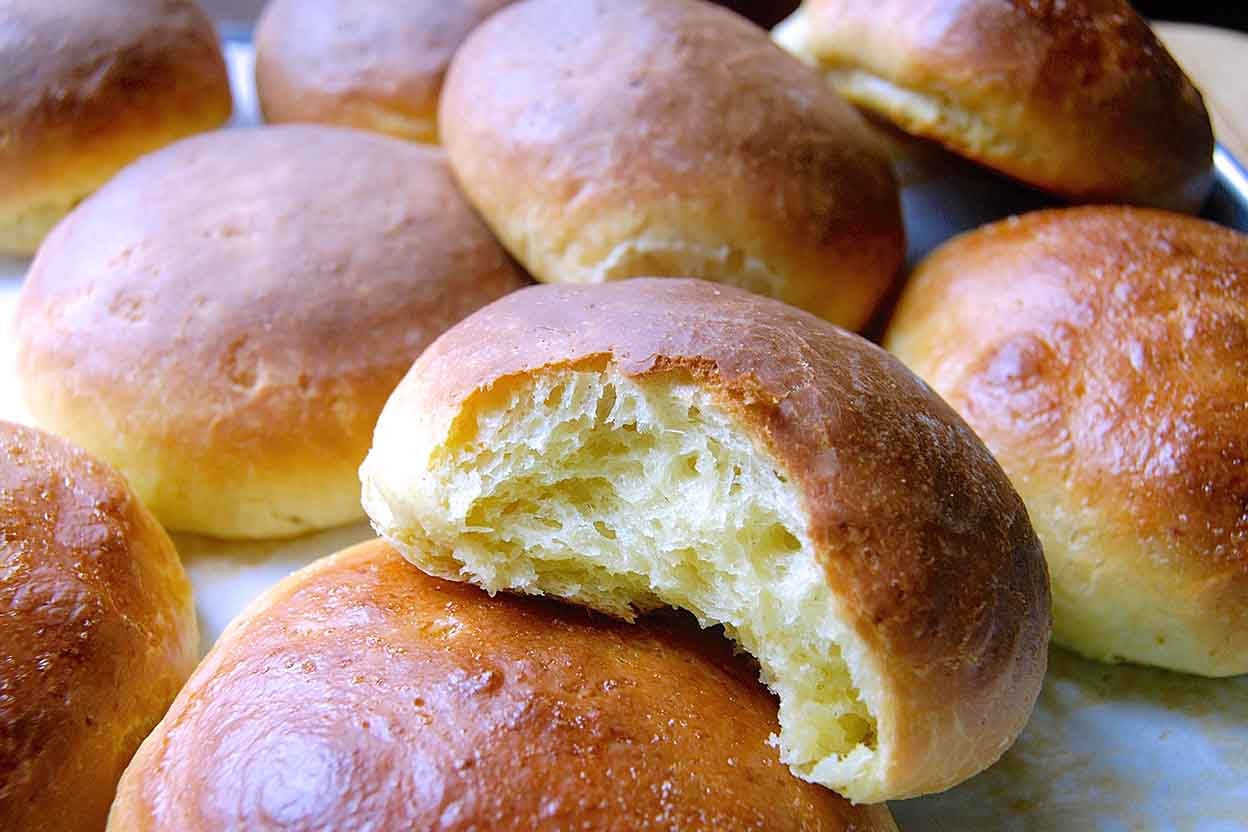 Classic Brioche Buns
A classic and very useful brioche dough variation is the simple oversized bun. The rich flavor of brioche and light, soft crumb make it an ideal contender for a sandwich bun, whether you're making burgers or chicken salad.
Simply shape your risen dough into six balls and bake them in a lightly greased bun pan. Our recipe gives you more detail here.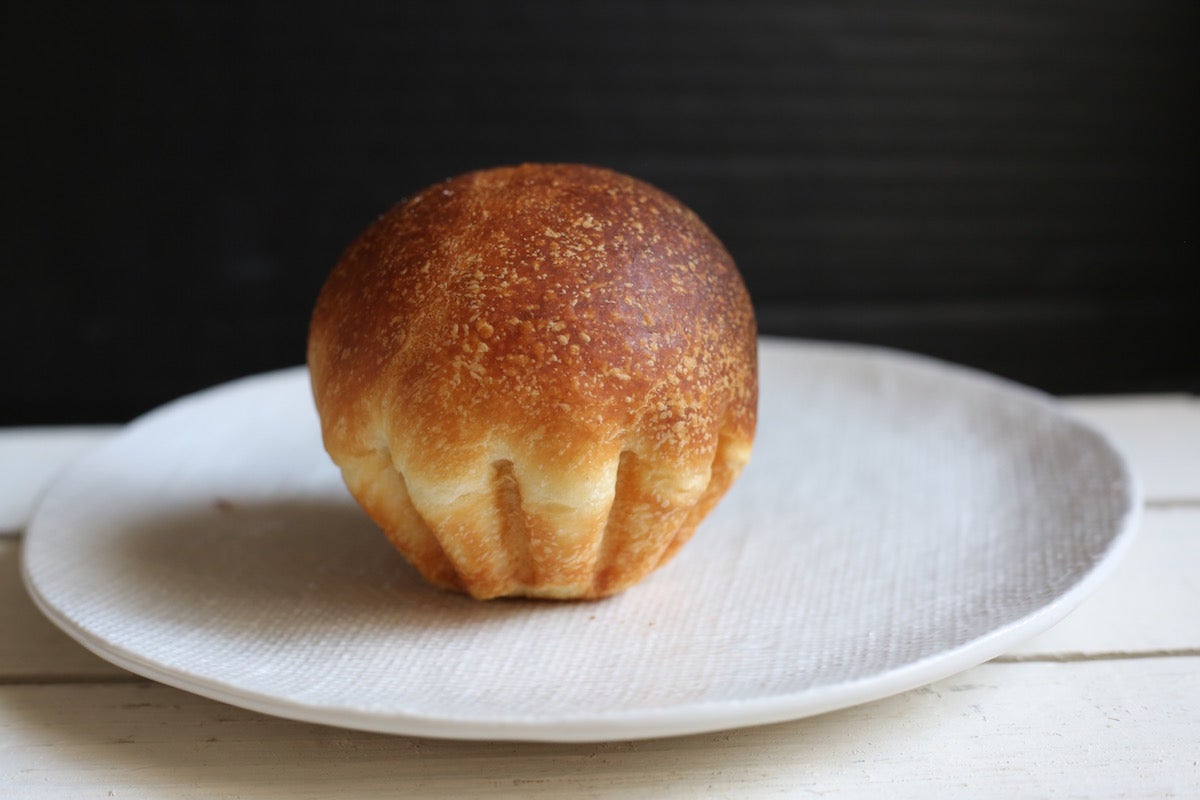 Traditional French Mini Brioche
One of the prettiest brioche dough variations is a traditional miniature round. To achieve the striking fluted edges, you'll just need to bake your dough in ridged brioche specialty pans.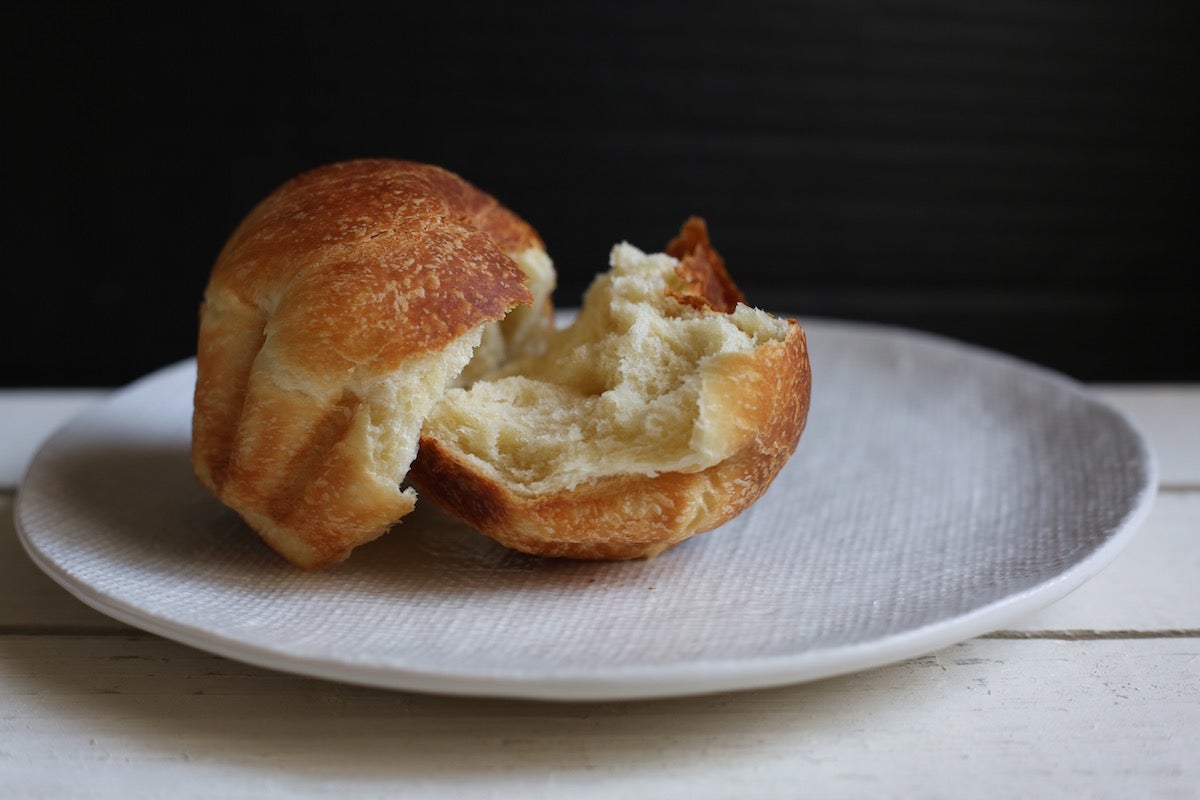 To make it even fancier, you can top the brioche with pearl sugar, sparkling sugar, chopped nuts, or even sprinkles!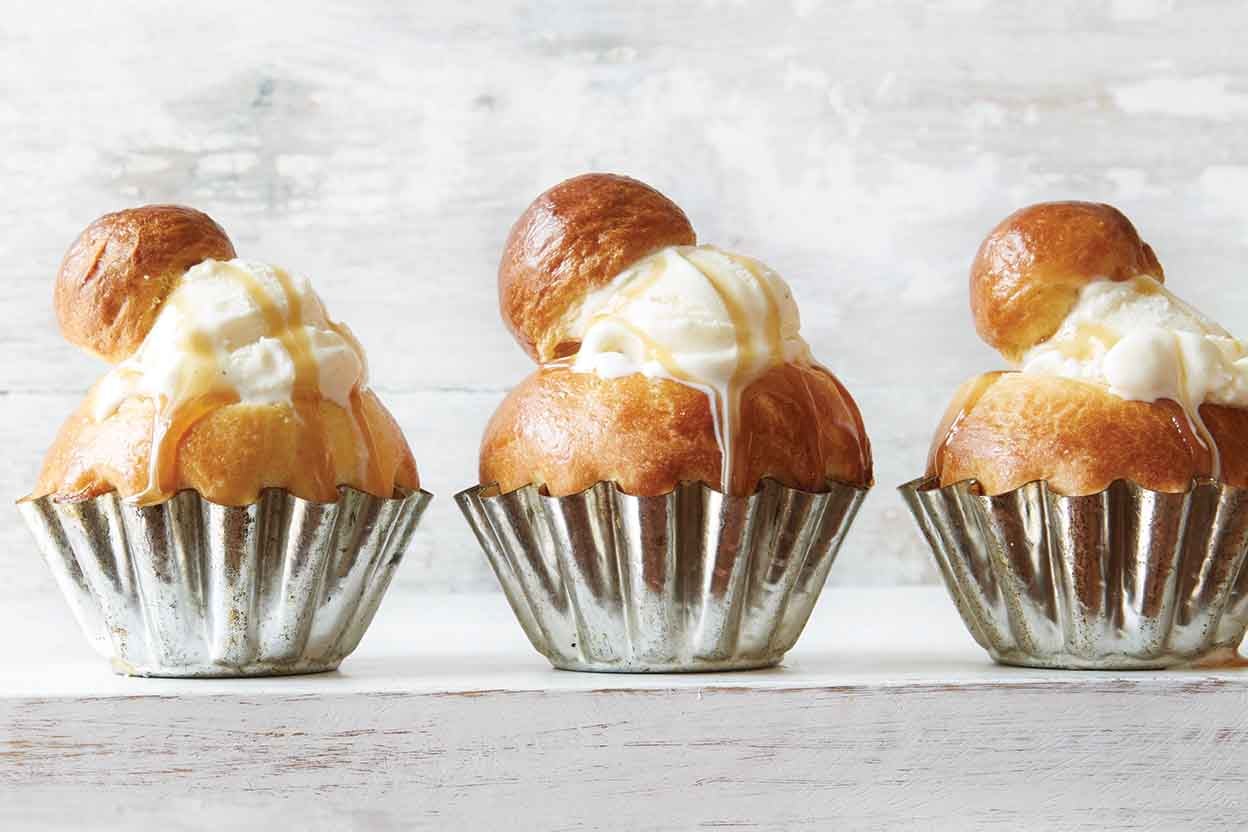 This is just the beginning of the list of ideas for brioche dough variations! Here's even more inspiration; tell us in the comments how you're baking your brioche!
Bake your brioche in a Belgian waffle iron for a sweet brioche waffle bread. Drizzle with melted butter and maple syrup.
Cut triangles out of brioche dough, add a teaspoon of jam to the base, and roll them up like tiny crescent rolls. Sprinkle the warm rolls with confectioners' sugar.
Roll your dough into three long logs, braid them, and arrange the braid in a circle with the ends pinched together. Brush with egg wash and sprinkle with cheese and chopped garlic, then bake.
Three little words: Brioche French Toast.
Make brioche bread pudding with your leftovers if they start to go stale. The egginess of brioche lends itself wonderfully to soaking up the custard in bread pudding recipes.
Bake your brioche in traditional fluted pans, then slice off the tops, hollow out a bit of the inside, and top with a scoop of ice cream for a twist on a sundae.
Let us know your favorite brioche varieties in the comments below! 
Jump to Comments