Coffee French Toast
When bad weather brings good food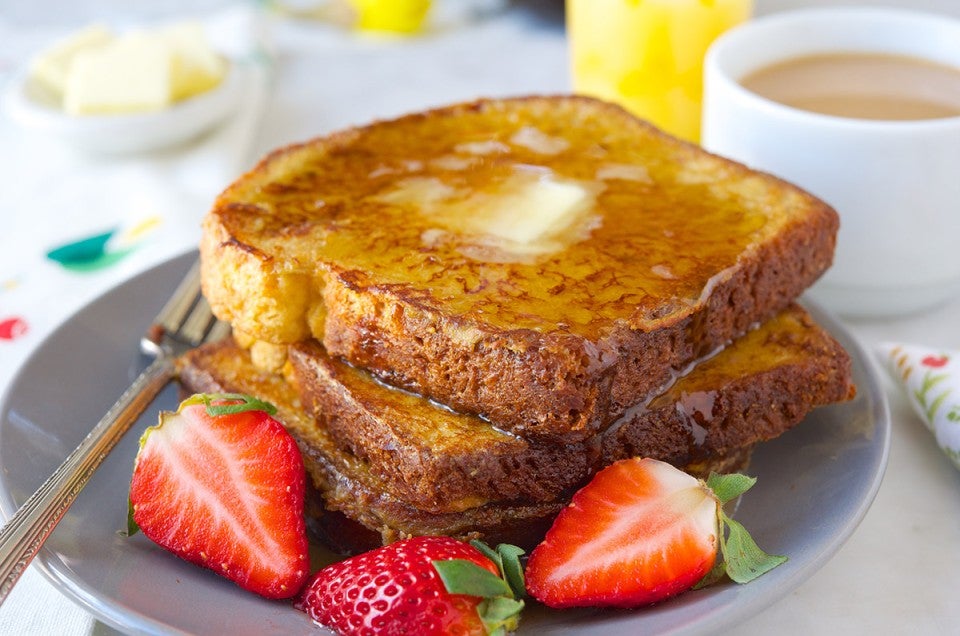 Have you ever heard of a French Toast Emergency? I hadn't until this year, and I have to say when I did learn what it meant, I had myself a good belly laugh. So, are you ready for this?
A French Toast Emergency is when severe weather is predicted and everyone runs to the store to stock up on milk, bread, and eggs. Once the storm has passed, what else can you do with those supplies but make heaps of French toast?
Boston-based website Universal Hub has even created the French Toast Emergency Alert System. It's a bit cheeky but now that we've made it through another winter, we deserve a good laugh. I think even famed New England weather forecaster Harvey Leonard would agree.
Rain, snow, sleet, and gloom of night aside, French toast is one of my favorite foods ever, for breakfast or dinner. There were two memorable days back in 2012 where I ate it for all three meals, in fact. Check out the recipe that inspired that adventure when you get a chance.
As much as I've made basic French toast with homemade brioche, it was time to play a bit more. Enter Coffee French Toast. Why not take two favorites and blend them together in a new way?  As one taster put it; "It's like all the flavors from my favorite diner in one bite." Who could ask for more than that?
Let's get started.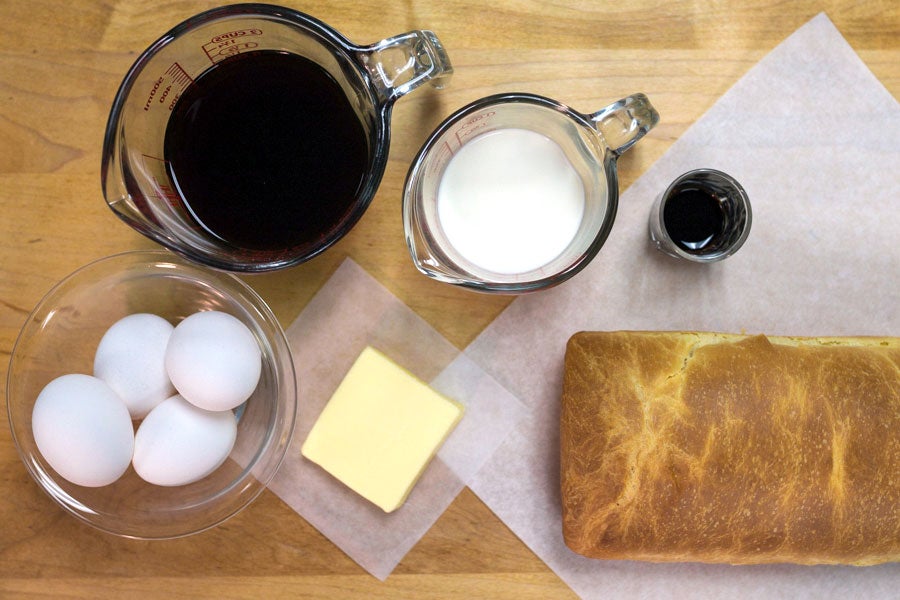 Assemble your ingredients for coffee French toast.
For 4 two-slice servings, you'll need:

1/2 cup cool, strong coffee (this is a perfect time to use flavored coffee such as hazelnut or French vanilla)
1/2 cup cream, half & half, or milk
4 large eggs
1/4 to 1/2 teaspoon vanilla extract or extra strong flavor of choice (optional)*
8 slices brioche or other firm sandwich bread, slightly stale, about 1/2" thick
4 tablespoons butter, for frying
*If you're using flavored coffee, you may not need or want to add extra flavoring. But a little extra flavor in the batter really steps up your coffee French toast game.
By the way, this technique plays equally well with gluten-free breads, non-dairy milks, and cooking spray to replace the butter.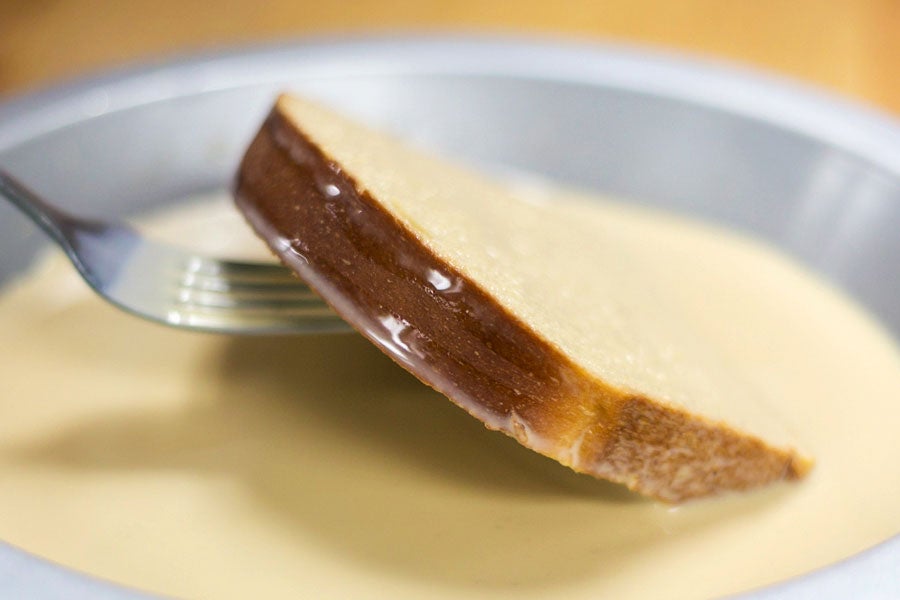 Dip your bread.
Preheat your griddle or skillet over medium heat. If you need to fry in batches, heat the oven to 200°F to keep your slices warm.
Combine the coffee, cream, eggs, and flavor in a medium-sized bowl and whisk well until you see no traces of yolk. Pour the batter into a shallow pie pan or baking dish.
Why not just whisk right in the pie pan? Well, if you're neater in the kitchen than I am, go for it. I find if I don't use a bowl I splash and splatter half of my ingredients all over the counter.
Dip each side of bread briefly in the batter. You want to moisten it evenly, but not soak it to sogginess.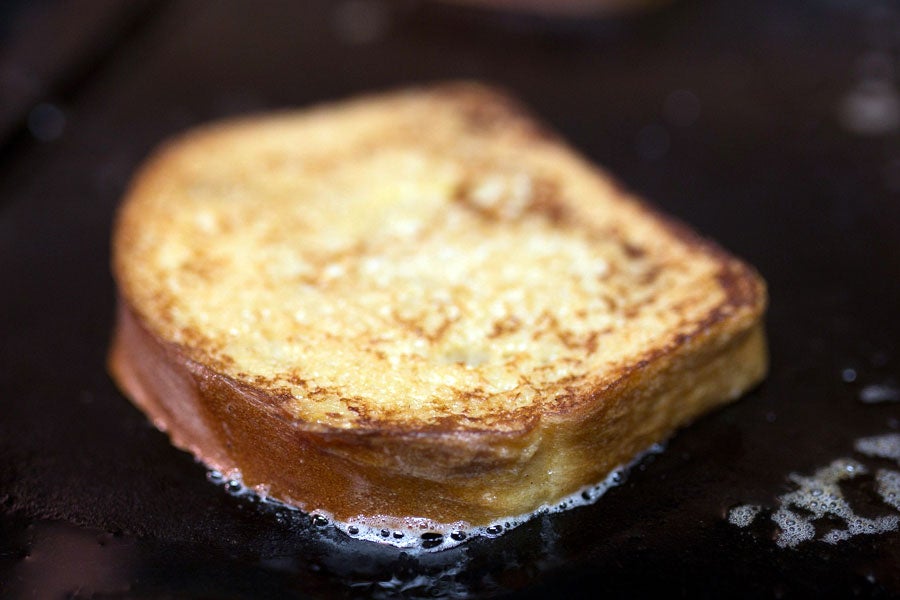 Fry to golden perfection.
Coat your griddle with butter and fry the bread, about 2 minutes per side.
About a minute into the cooking, you'll really be able to smell the coffee as the edges of the bread begin to brown. It's not an in-your-face aroma, but a smooth, mellow scent that makes you think of diners, snow-day breakfasts, and the comfort of your favorite pajamas.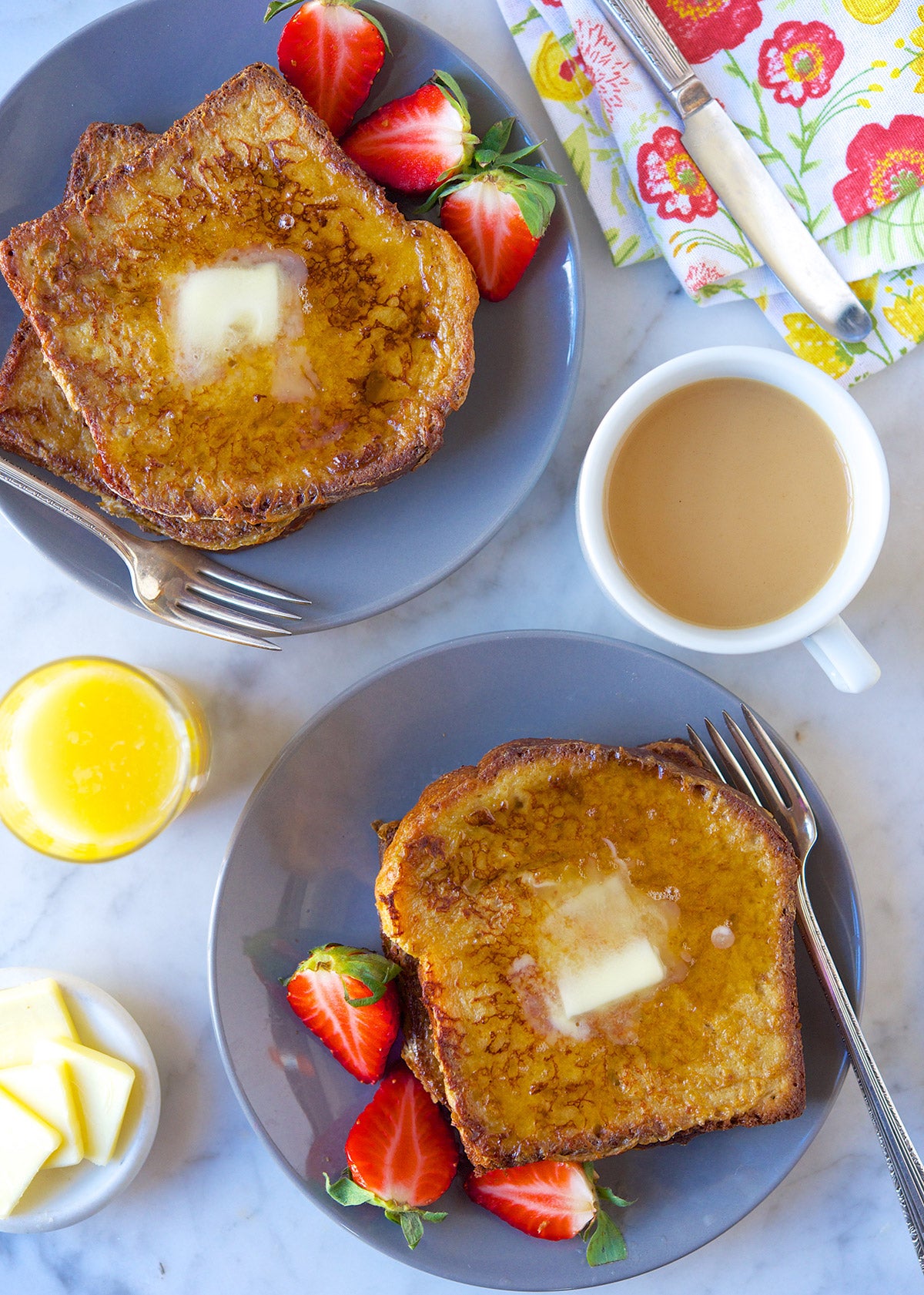 Serve your coffee French toast hot with a little extra butter, Vermont maple syrup, or jam. Oh, and of course, a fresh cup of your favorite coffee on the side. Life is good, eh?
Emergency or not, every day is a good day for French toast. If you're in a pinch, at a crux, or troubled by a turning point, just head to the kitchen and create your own preservation with a morning libation. You won't look at your cuppa Joe the same way again.
Have you ever tried coffee French toast? What would be your coffee/flavor combo preference? It's your turn to have the floor, so fill up those comments below.
My thanks to fellow employee-owner Nic Doak and stylist Liz Neily for the photos in this blog.
Jump to Comments