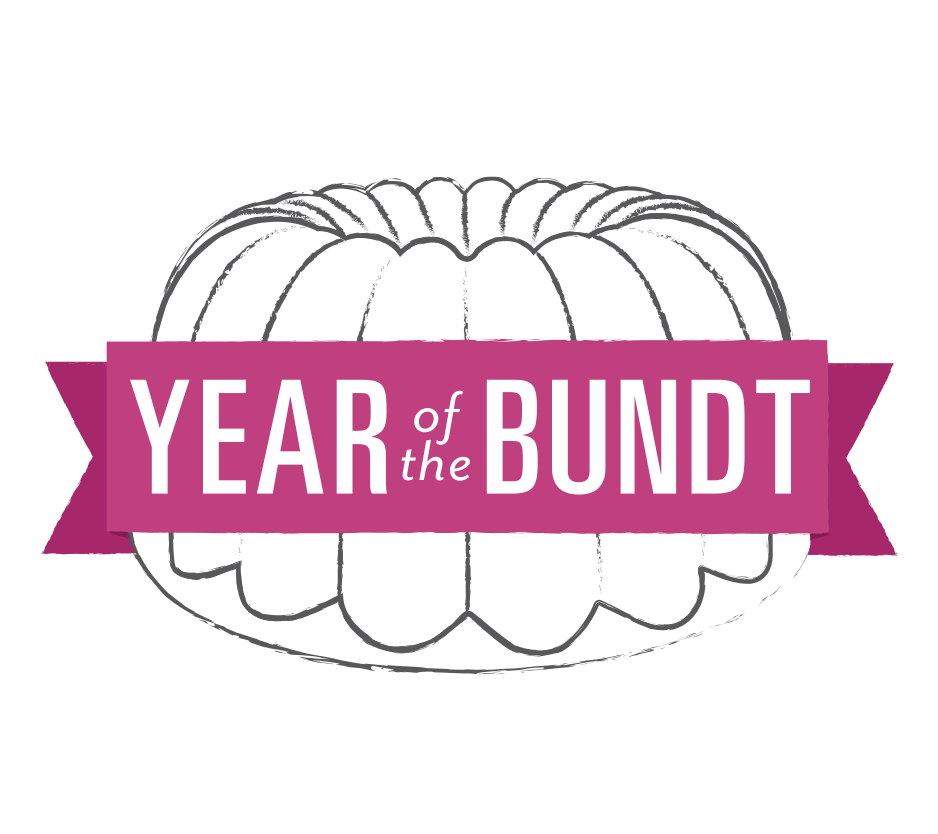 Welcome to King Arthur Flour's Year of the Bundt! We're celebrating this classic American dessert with a variety of recipes throughout the year. This month, we're kicking off summer with a cake that's tasty enough to stand on its own, but is also the perfect complement for fresh berries of all kinds: Classic Vanilla Bundt Cake.
Anyone can love chocolate. But to have a die-for, fall-down-in-a-swoon relationship with vanilla, you have to possess serious taste-bud cred.
I mean, chocolate is in your face right from the start. Picture a dark chocolate cake, its rich crumb tinged with the slightest hint of deep crimson — ah, devil's food... The lavish layer of satiny chocolate frosting on top and sides completes a very compelling picture.
Now picture a vanilla cake.
Um...
That's right. For many, vanilla is simply the absence of chocolate — or any other flavor. Far too few people appreciate the subtle flavor and aroma of vanilla: absolutely ubiquitous in every baker's kitchen, yet seldom celebrated.
We aim to change all of that with this, the newest selection in our ongoing Year of the Bundt celebration. Classic Vanilla Bundt Cake is your grandma's Sunday pound cake, your traditional birthday cake, and perhaps even an element of your favorite boxed cake mix — all rolled into one tasty Bundt.
Quintessentially vanilla, it's a nostalgic favorite. Just as the sight of a vintage Cadillac roadster purring down the street makes you smile, so will this elegant (yet SO approachable) cake.
Classic Vanilla Bundt Cake, step by step
Are you ready to make this cake? Let's take it step by step.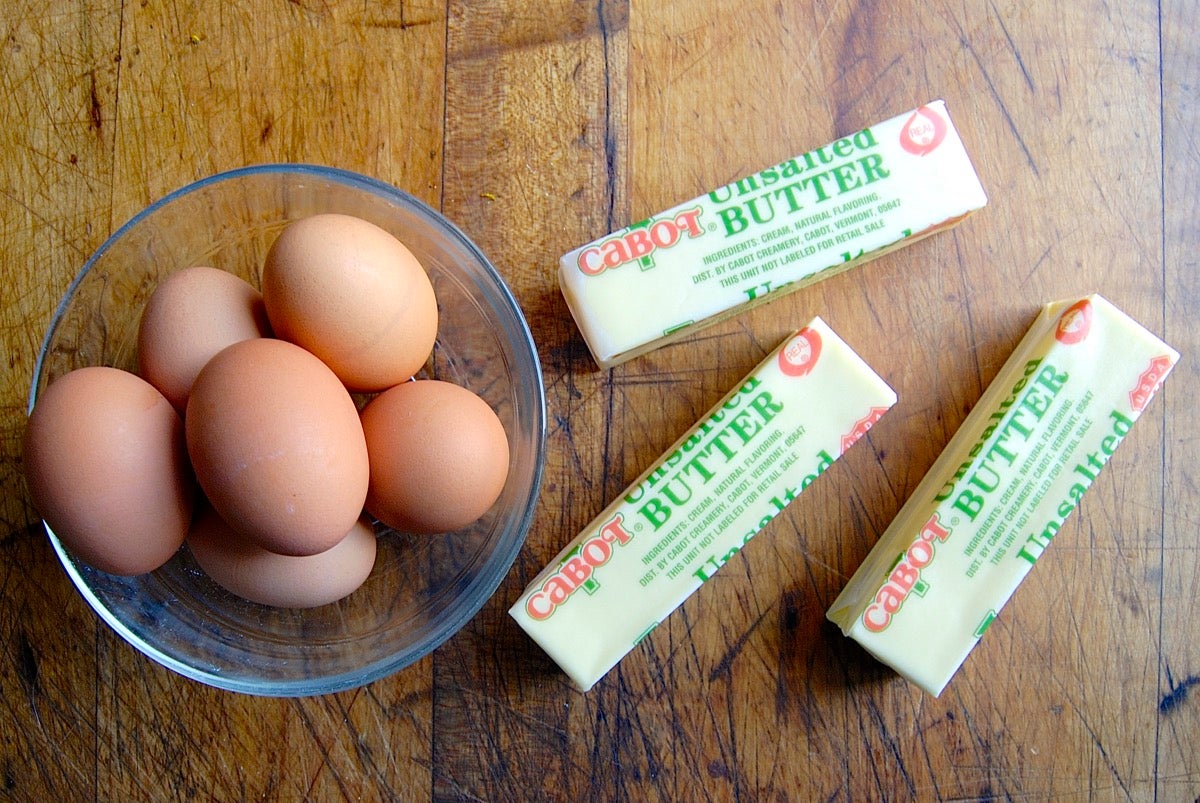 First things first. Having your eggs and butter at room temperature will make it easier to create a smooth, lump-free batter. It's best to take both out of the fridge several hours before you start baking.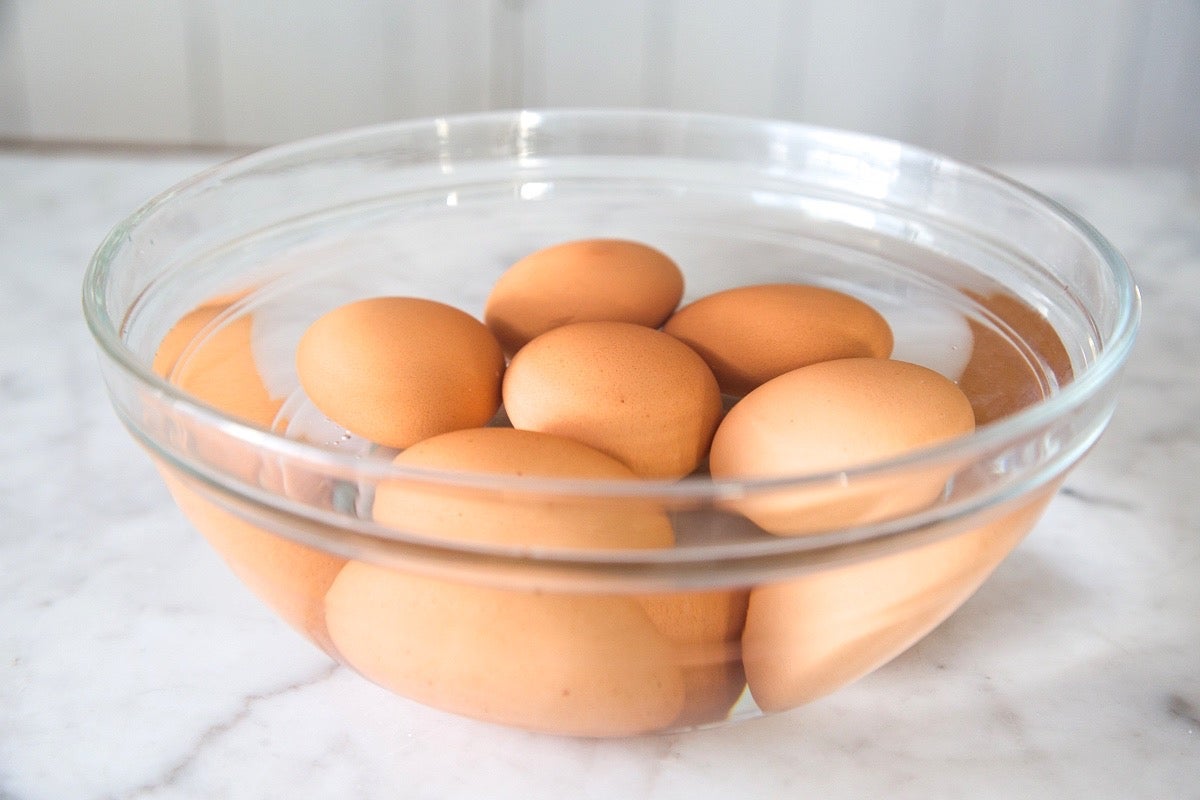 If you've forgotten to do that, though, you can easily warm cold eggs by placing them in a bowl of hot tap water for about 10 minutes.
Preheat the oven to 350°F.
Gather these ingredients:
24 tablespoons (1 1/2 cups) unsalted butter, at room temperature
1 1/2 cups sugar
2 1/4 teaspoons baking powder
1 1/2 teaspoons salt
6 large eggs, at room temperature
3 cups King Arthur Unbleached All-Purpose Flour
1 tablespoon vanilla extract or vanilla bean paste
1/4 teaspoon almond extract, optional
3/4 cup milk
Beat ("cream") the butter and sugar
Place the butter in a bowl, and beat until it's softened and coats the sides of the bowl. Scrape the butter back to the center of the bowl.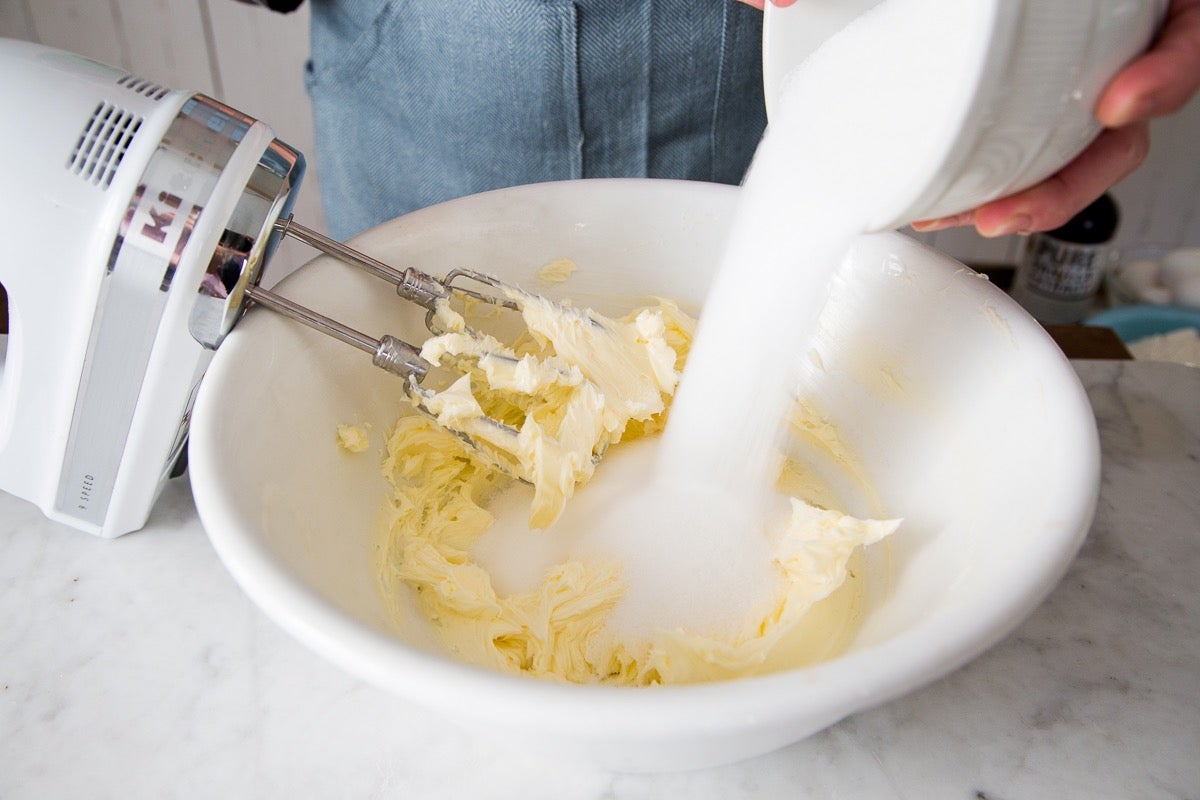 Beat in the sugar gradually. Scrape the sides and bottom of the bowl once all the sugar is added; beat again briefly, to incorporate any sticky residue. This technique is called "creaming;" for more information on the best way to do it, check out our creaming butter and sugar blog post.
Add the baking powder and salt, mixing just to combine.
Add the eggs
With the mixer running at medium speed, add the first three eggs to the butter/sugar mixture one at a time. Wait until each egg is absorbed into the mixture before adding the next.
Weigh out the flour, or measure it by gently spooning it into a measuring cup, sweeping off any excess with the back of a table knife.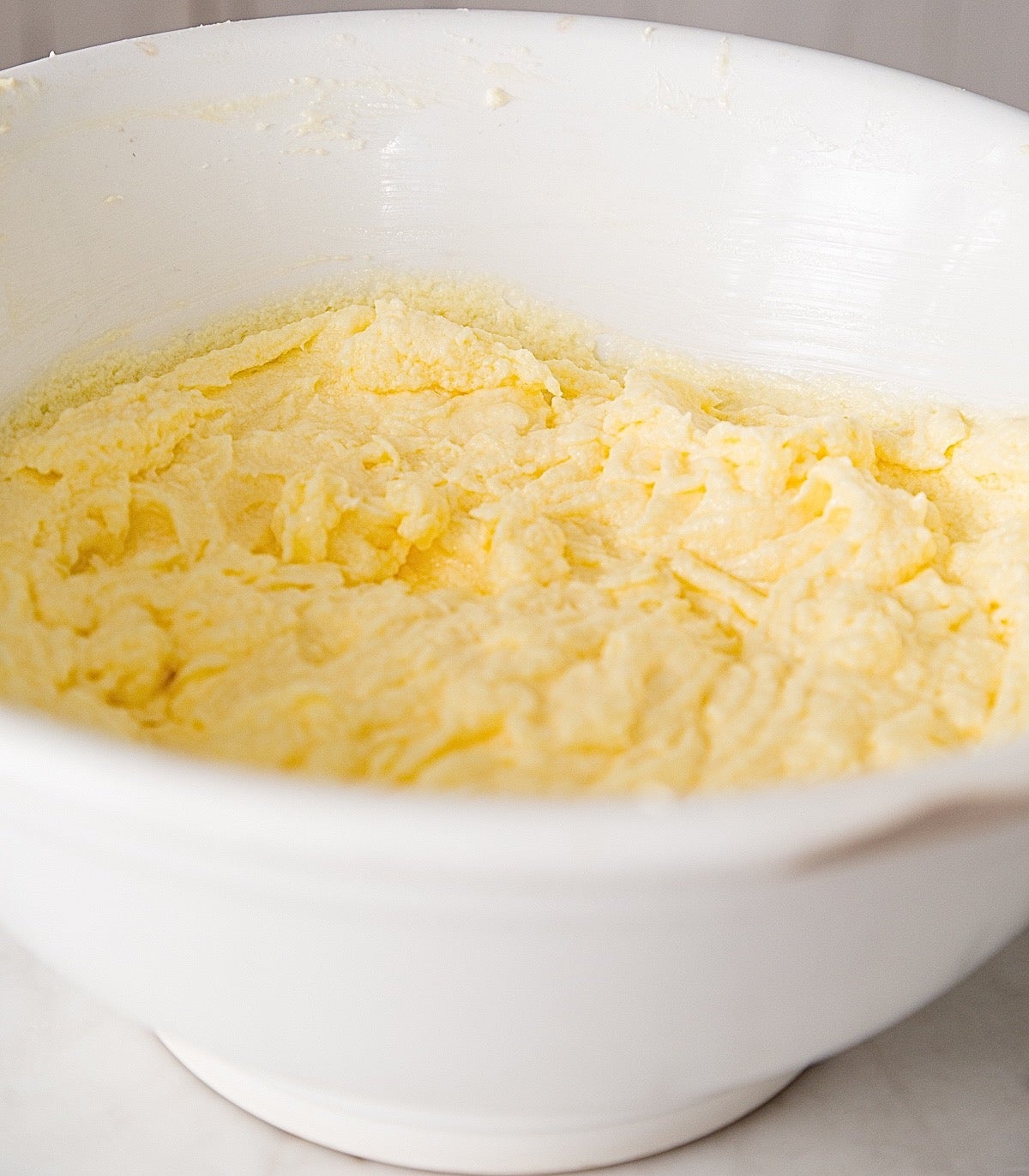 Add 2 tablespoons of the measured flour to the bowl after the third egg, and mix until combined. Add the fourth egg, mix until absorbed, then mix in another 2 tablespoons of flour. Continue in this fashion with the fifth and sixth eggs, alternating the addition of the egg with 2 tablespoons of the flour from the recipe.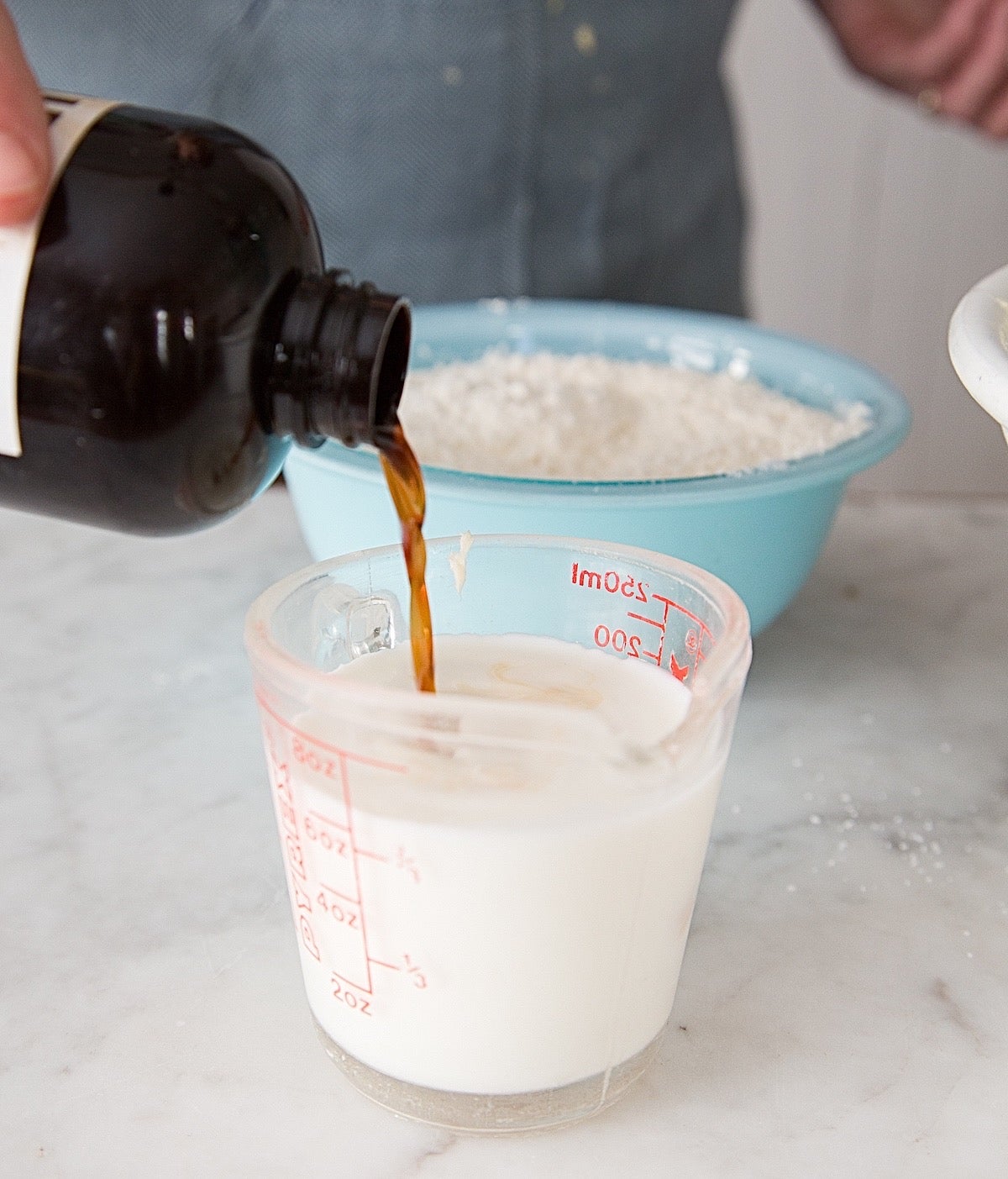 Stir the vanilla (or vanilla bean paste) and almond extract into the milk.
Add the flour alternately with the milk
Add one-third of the remaining flour to the batter, beating gently to combine. Gently beat in half the milk; then another third of the flour; then the remaining milk. Beat in the final third of flour. Scrape the bottom and sides of the bowl, and beat again, to incorporate any residue.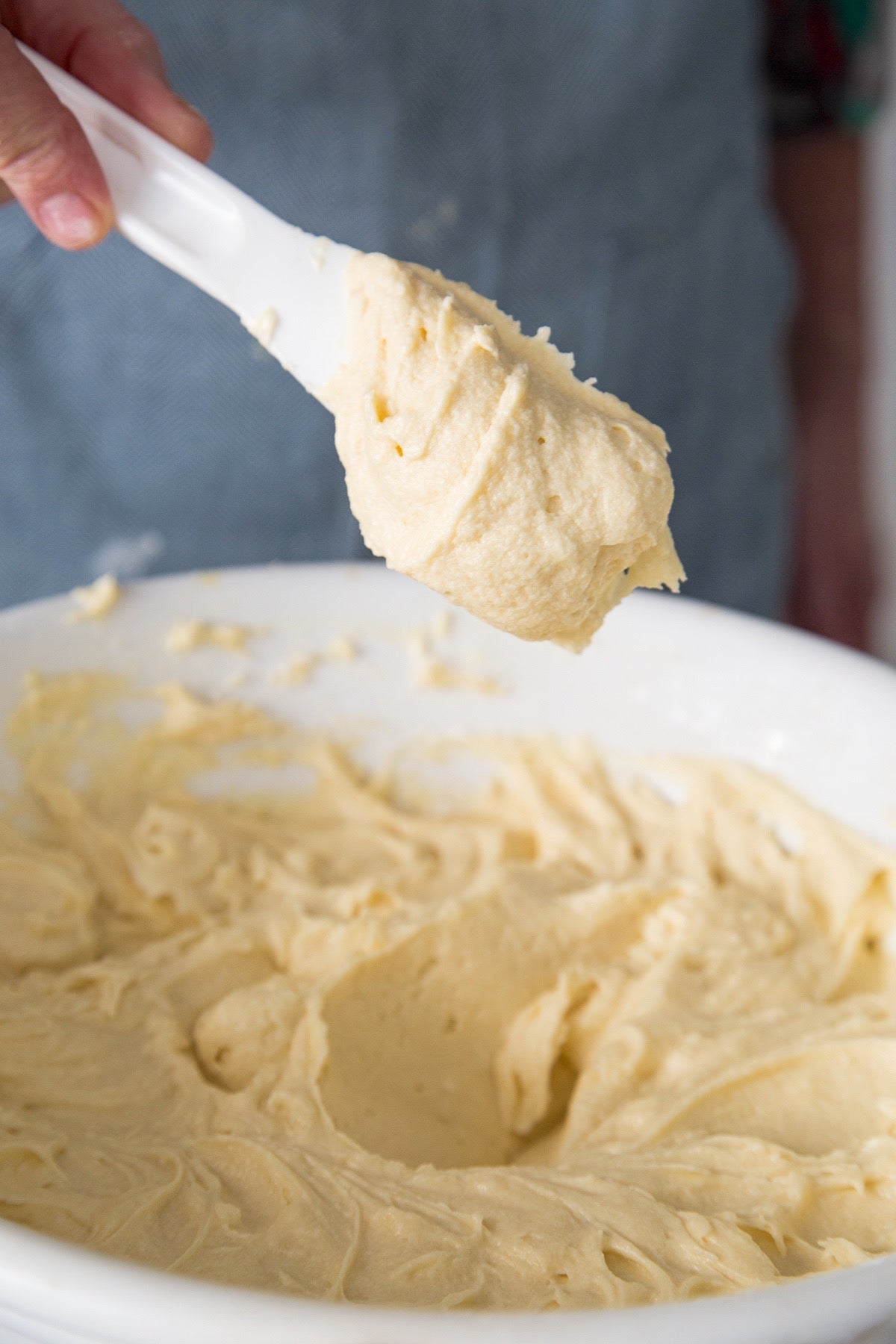 The batter should be thick and smooth, with perhaps a few small lumps.
Prepare a Bundt pan
Thoroughly grease a 10- to 12-cup Bundt pan, using non-stick vegetable oil spray or shortening (not butter; butter tends to increase sticking). Since baking a perfectly intact Bundt cake can be tricky, we highly recommend you read our blog post, How to prevent Bundt cakes from sticking, before preparing your pan.
Fill the pan
Scoop the batter into the prepared pan ...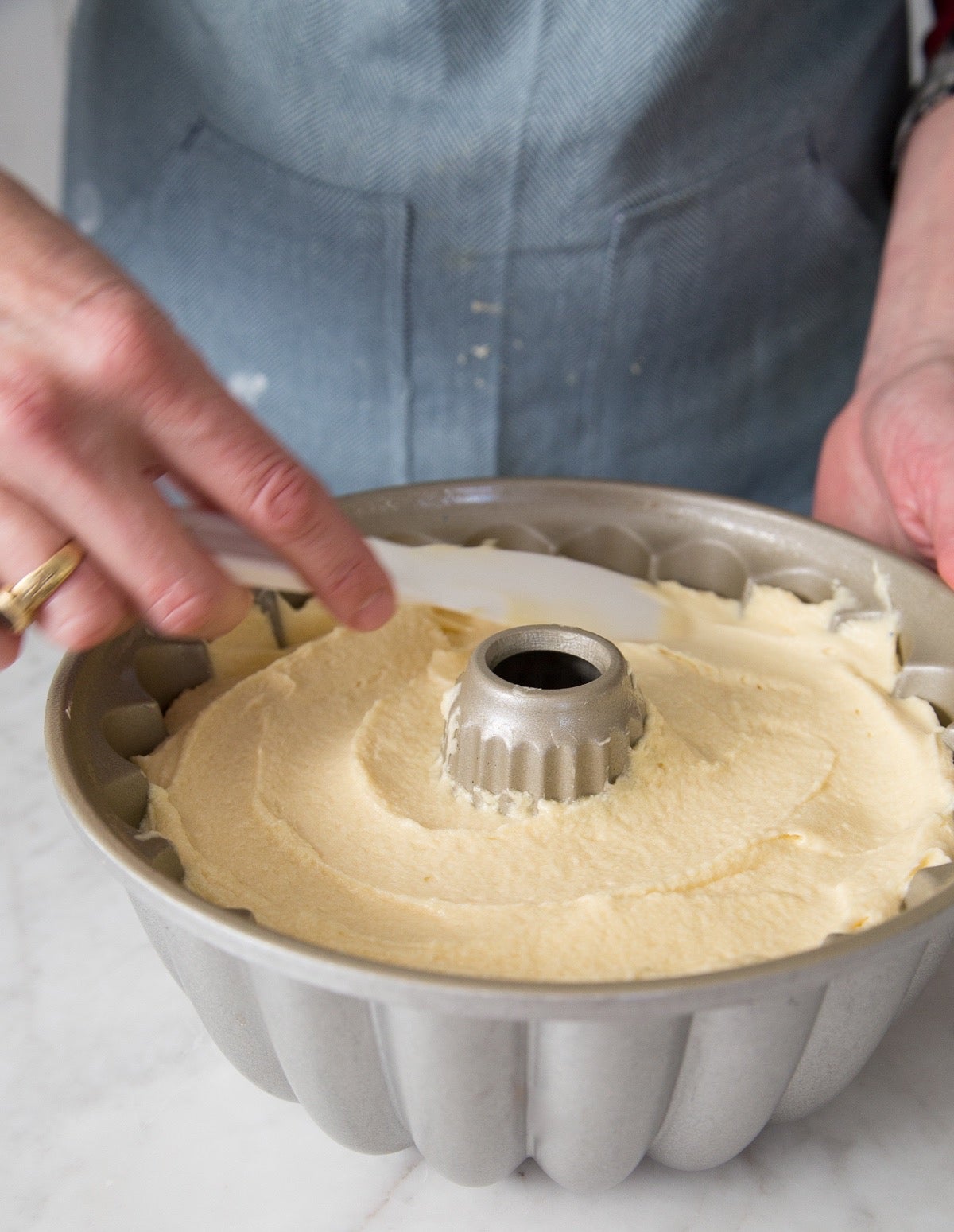 ... and smooth the top with a spatula.
Bake the cake
Bake the cake for 45 to 60 minutes, until it's starting to brown, appears set on top, and a toothpick or long skewer inserted into the center comes out clean. If the cake appears to be browning too quickly, tent it with foil for the final 15 minutes of baking.
Remove the cake from the oven, and gently loosen its edges using a heatproof spatula. Turn the pan over onto a cooling rack. After 10 minutes, lift the pan off the cake, and allow it to cool completely.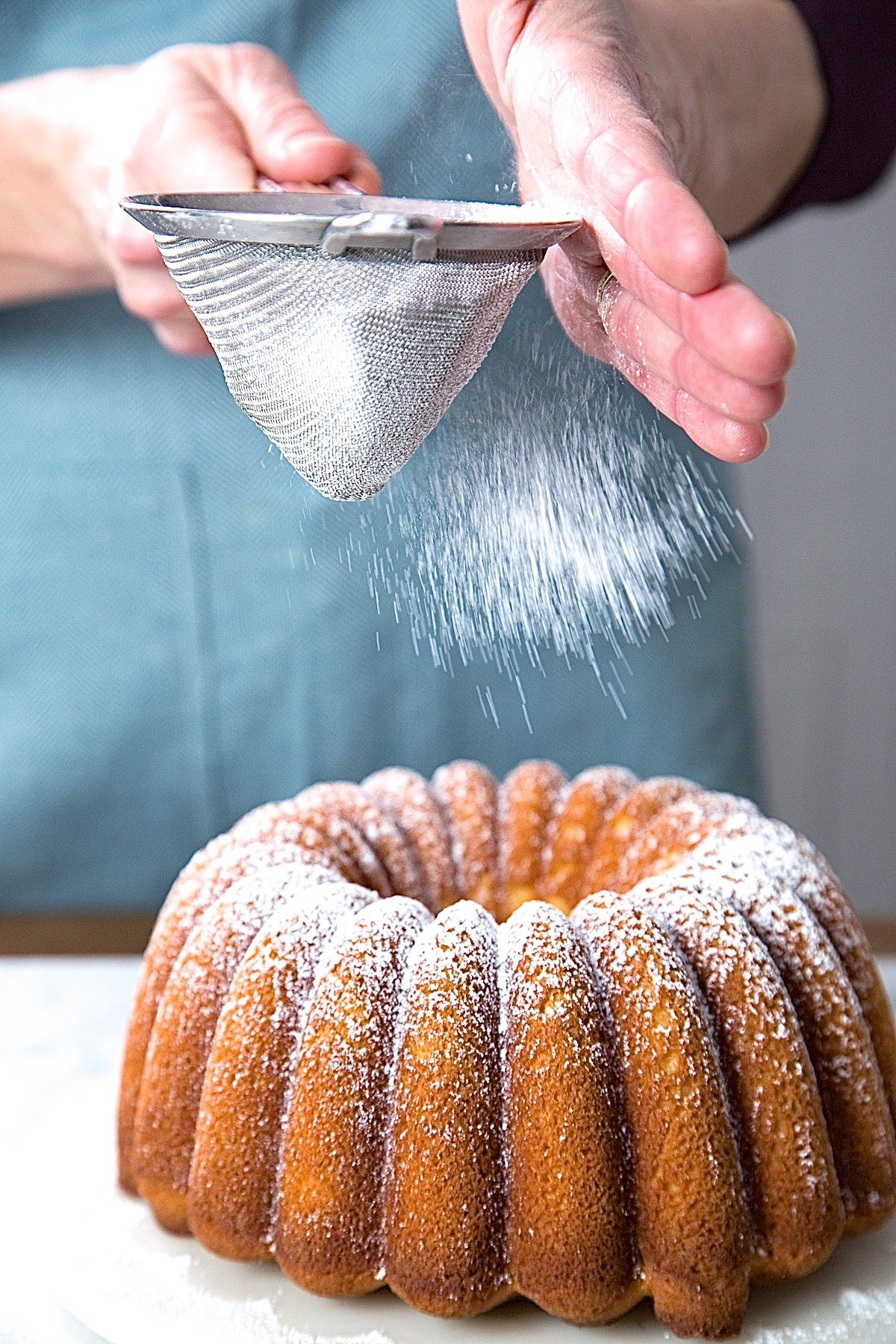 Garnish and serve
Just before serving, sift a shower of confectioners' sugar over the top, if desired.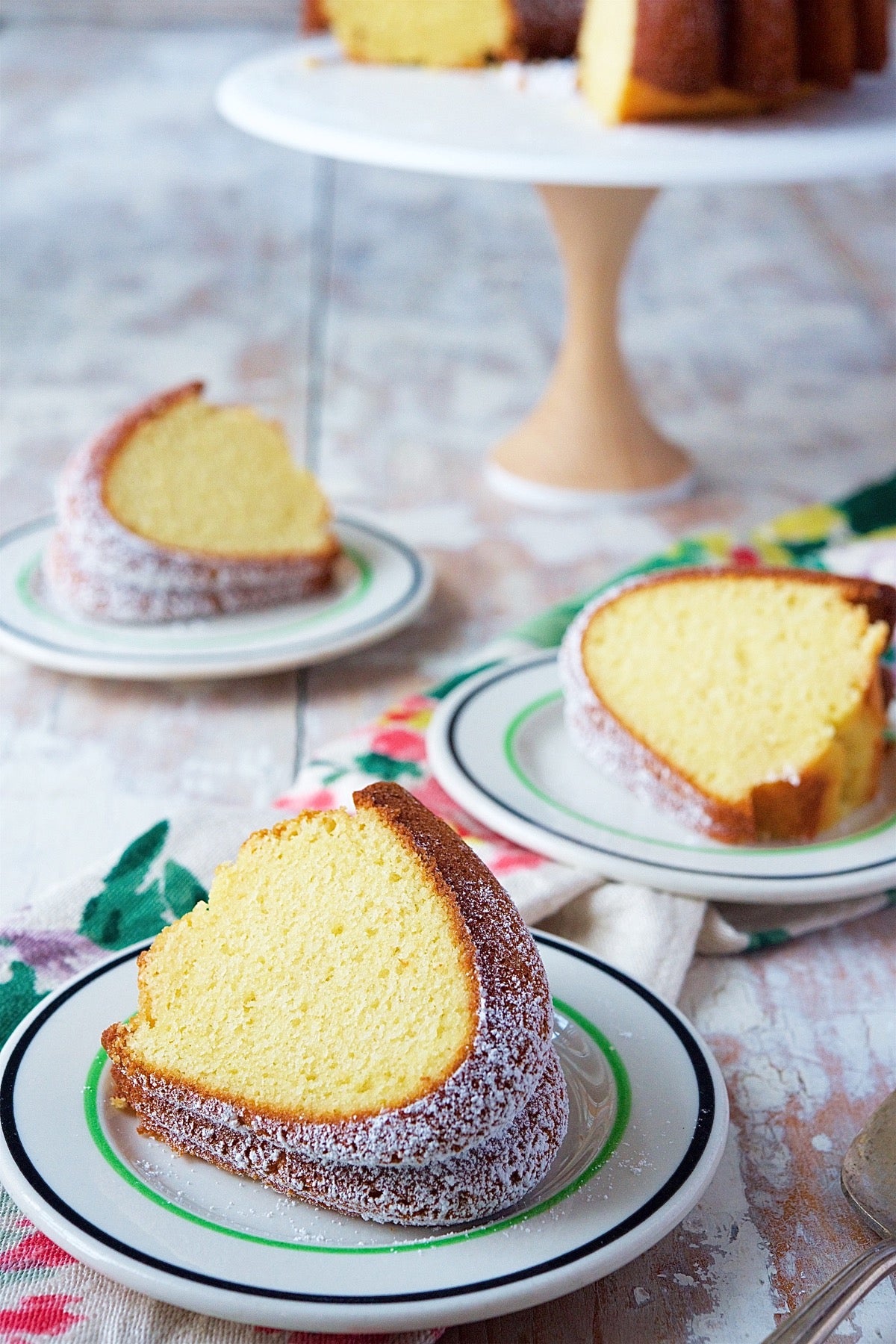 The cake is delicious all on its own, though a garnish of fresh berries wouldn't be amiss.
Baking gluten-free?
Want to make this cake gluten-free? Our Gluten-Free Measure for Measure Flour makes it easy to make many of your favorite traditional recipes (like this one) gluten-free. Simply substitute Measure for Measure flour 1:1 for the flour in this recipe; no additional ingredients or other changes are necessary.
High-altitude adjustments
If you're up in the mountains, you may want to adjust this recipe for optimal results. See our high-altitude baking tips.
Reduce the sugar
Looking to bake a reduced-sugar cake? Try lowering the sugar in this recipe by 1/4 cup (to a total of 1 1/4 cups). The taste will be less sweet, of course; but the reduced presence of sugar also allows the flavor of the butter to shine through. We recommend making this cake lower-sugar if you plan on frosting or glazing it.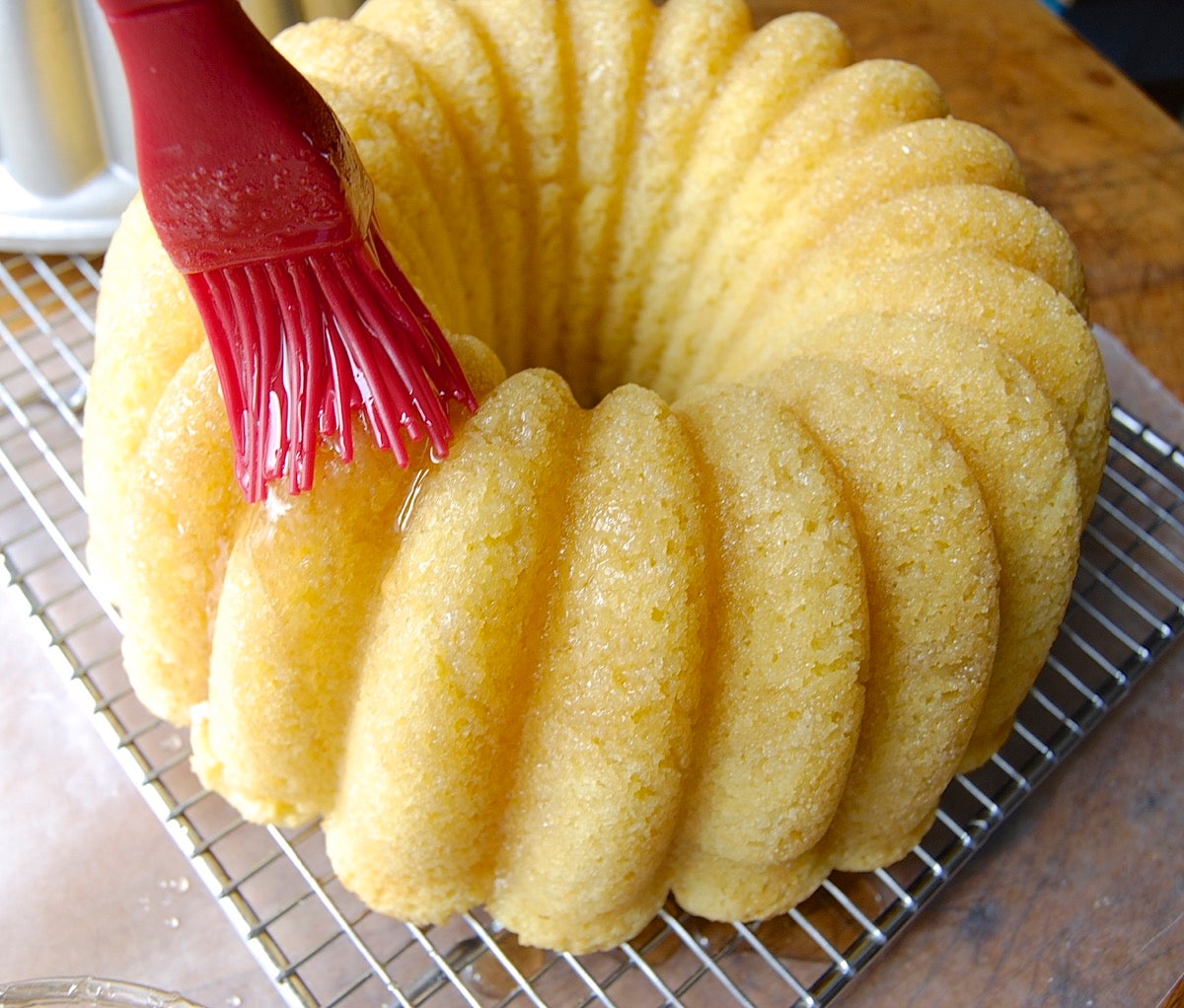 Speaking of glaze —
Add another layer of flavor with a clear vanilla glaze. About 10 minutes before the cake is done, stir together 1/3 cup granulated sugar, 5 teaspoons water, and 1/8 teaspoon salt. Heat briefly, just to dissolve the sugar; a microwave works fine. Stir in 2 teaspoons vanilla extract. Once you've turned the cake out of the pan onto a rack to cool, gently brush it all over with the glaze.
Looking for additional Bundt cake tips, techniques, and recipes? See our Complete Guide: Bundt Cakes. And find links to additional specially selected Bundt recipes and blog posts on our Year of the Bundt page.
Thanks to fellow employee-owner Julia Reed for taking most of the photos for this post.