Good news! The very best way to improve your fall baking this year is within easy reach: boiled cider.
A thick, syrupy, dark-amber liquid made by boiling down Vermont apple cider, this pantry staple adds just-picked apple flavor to your favorite recipes. Today, we'll show you 10 of our most inspired ways to use boiled cider.
Our boiled cider comes from Wood's Cider Mill in Springfield, Vermont. Family-made since 1882, the cider is pressed from Vermont apples in their original screw press. Next, each gallon of sweet cider is evaporated down to one pint of boiled cider in a wood-fired stainless steel evaporator. No sweeteners or preservatives are added; it's just pure, concentrated cider.
The intense, robust apple flavor works beautifully as a sweetener in muffins, scones, and quick breads. It's also a simple trick for amplifying the apple taste of apple pies, apple cakes, and applesauce. Since the texture is thick and syrupy, you can also drizzle it over yogurt, ice cream, or oatmeal as you would with a really excellent maple syrup.
On to the recipes! Here are 10 delicious ways to try your hand at baking with boiled cider this fall.
There's never a bad time for doughnuts, but these pillowy baked beauties are particularly nice first thing in the morning. If you have house guests, it's an excellent recipe to make for a crowd of hungry friends, and even better as a host since people can grab one without needing to sit down or take a plate.
Made with whole wheat flour and baked, these doughnuts are easier than most, as you don't need to stand over a fryer. The addition of boiled cider and applesauce gives them a wonderfully moist crumb.
The maple glaze is optional, but when given the choice in life of extra icing, I recommend you say yes.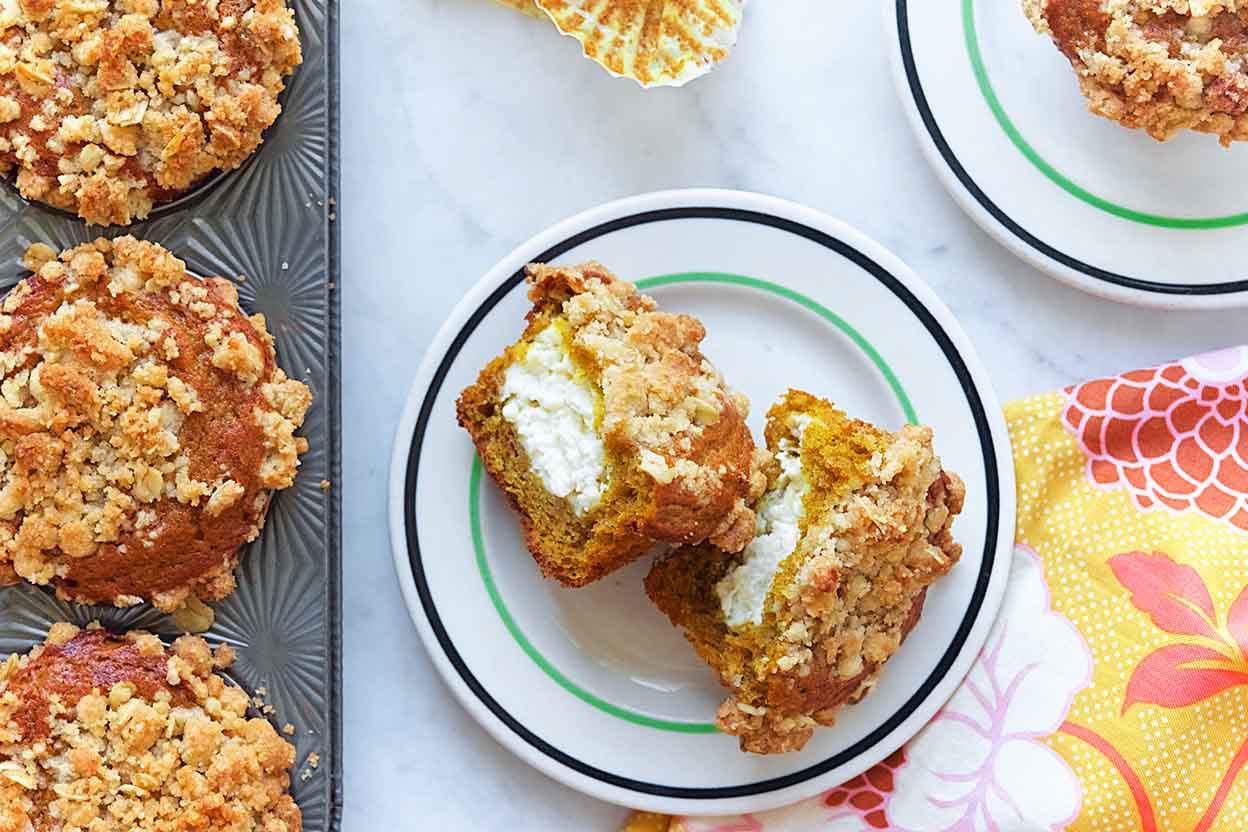 A golden-brown streusel topping makes these muffins impressive-looking enough from the outside, but that's just the start. Break them open to reveal a soft, sweet cream cheese center. Every bite has a perfect balance of tender pumpkin-spiced crumb, crunchy topping, and creamy filling.
Boiled cider is an excellent complement to pumpkin. Both are earthy fall flavors that pair nicely with spices.

Blueberry pancakes tend to get all the love, but apple pancakes are exceptionally good. Tart chunks of apple soften as the pancakes cook, creating custardy pockets of fruit reminiscent of a clafouti or Dutch baby.
We use a thick, sweet boiled cider syrup (made with cinnamon, brown sugar, butter, and boiled cider) in place of maple syrup to really turn up the volume on the apple flavor. Drizzle extra on your pancakes. Lick it from a spoon! We won't tell.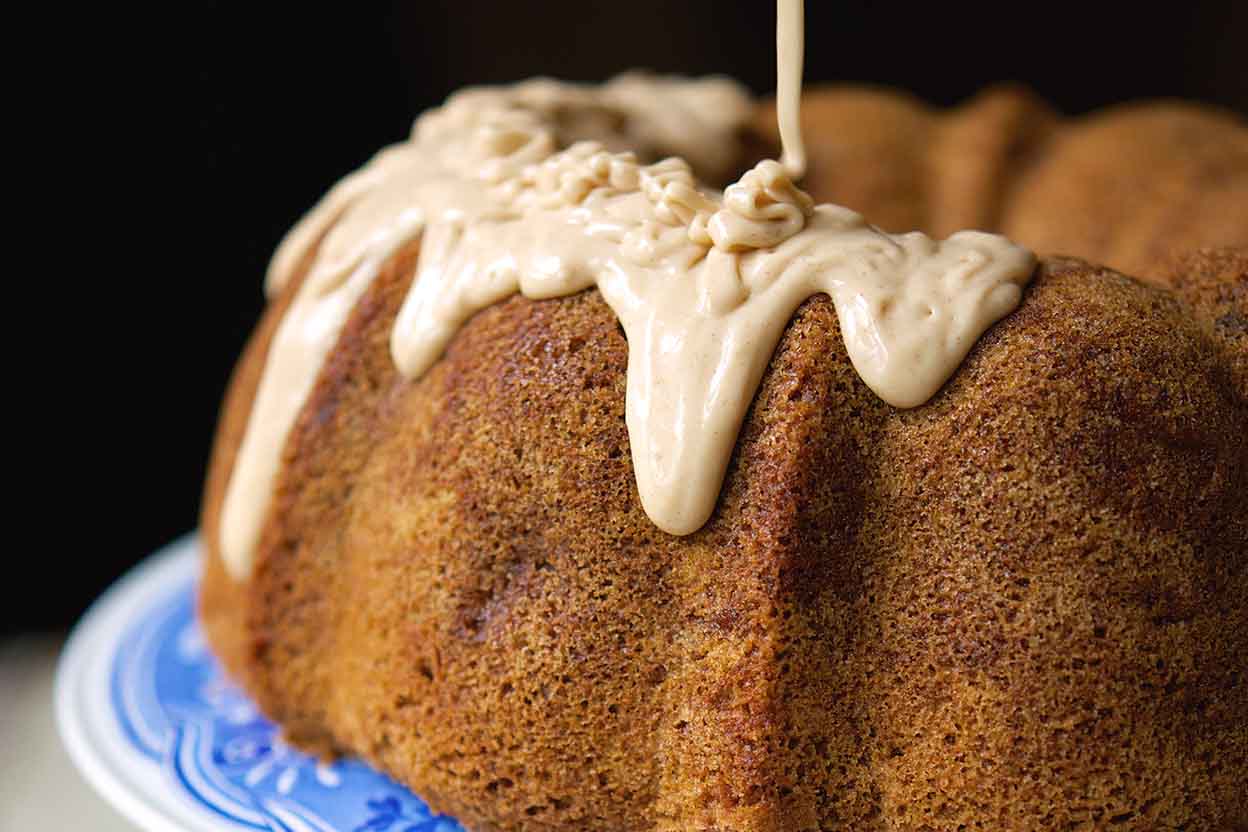 A good glaze recipe is crucial for a baker to have in his or her back pocket. This creamy, spiced glaze is quick and easy to put together: It has only four ingredients and takes about a minute to mix up! It's flavorful enough to be the star of your dessert if you pair it with a neutral baked good, like yellow cake or cream scones or plain doughnuts. But it's also subtle enough to pour over spice cakes or pumpkin bread or even a lemon pound cake.
Make a double batch and keep some on hand for quick desserts. I love having extra to dress up baked goods if I want something a little more decadent. I serve it over ice cream and sometimes even spoon it over apple crisp.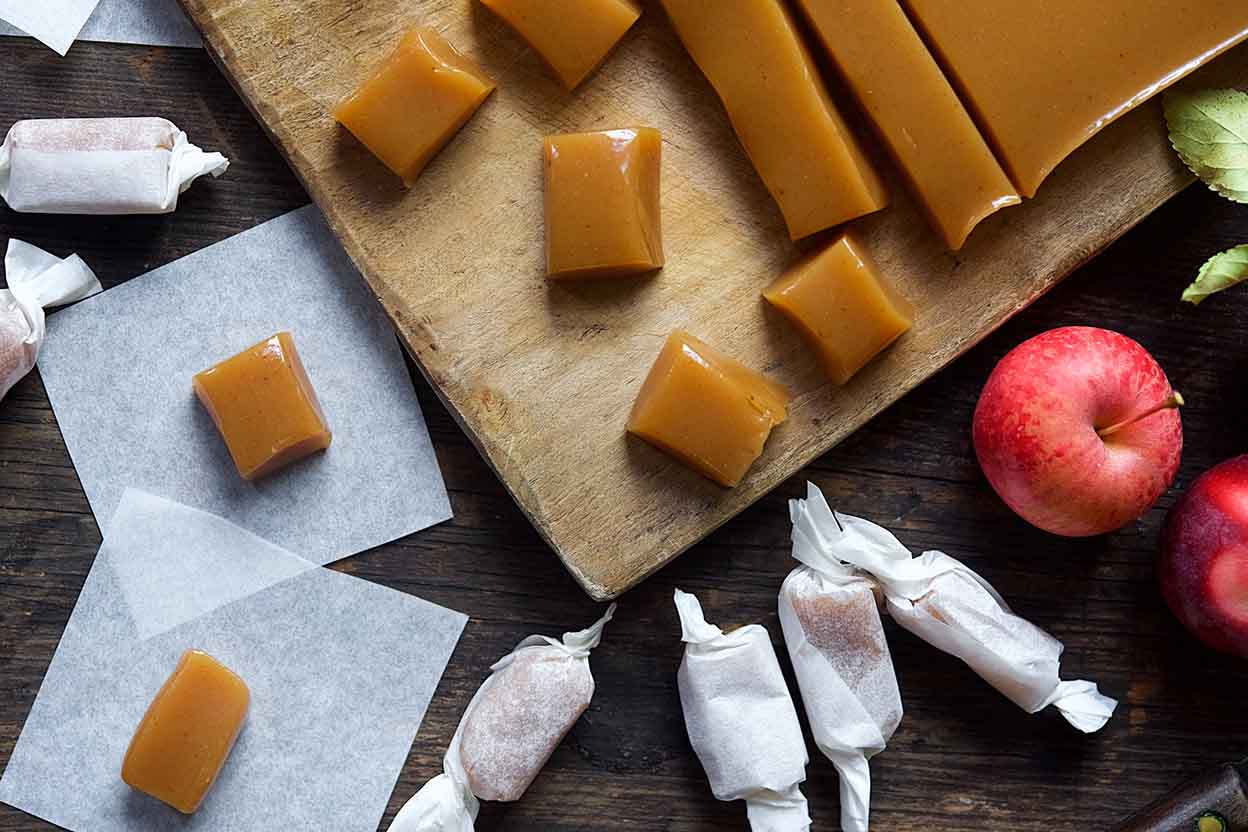 As if caramels weren't ridiculously good enough on their own, we went and gave them the fall treatment. Soft and chewy, they taste like apple pie and caramel got together and fell in love. (And then we fell in love.)
Although the idea of homemade candy might sound like a serious kitchen project, these caramels aren't tricky to execute. It's important to have a candy thermometer to get the mixture to the right temperature, but then you just pour it into a pan and let it rest. It's an impressive homemade confection, and good to practice just in time for Halloween.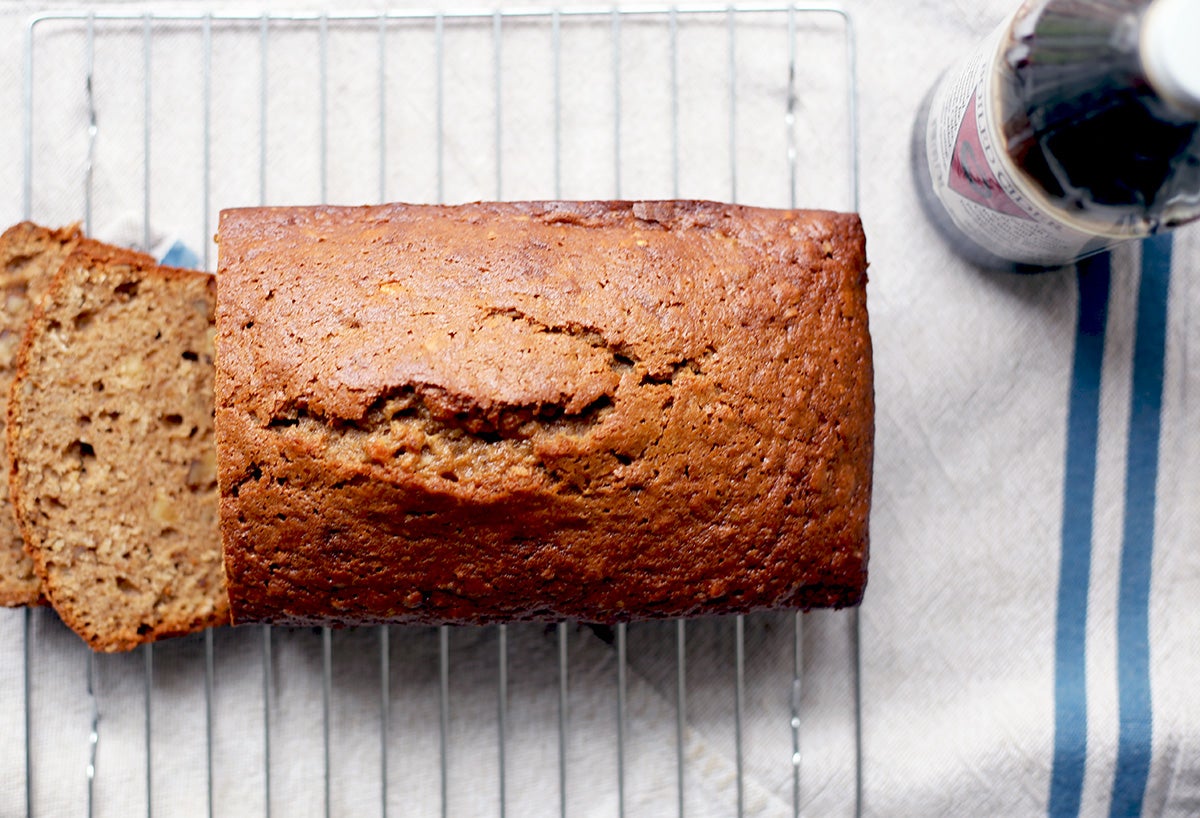 Between you and me, I wasn't expecting to love this bread as much as I did. Applesauce oatmeal bread isn't the sexiest-sounding baked good. It's no chocolate monkey bread or cinnamon chip loaf. What it lacks in initial appeal, it makes up for in texture and flavor.
Applesauce gives the bread an incredibly moist and tender crumb, with just a bit of texture from the oats and nuts. It's richly spiced with cinnamon and nutmeg and allspice and sweet with boiled cider. Warm from the oven, it makes a perfect afternoon snack with a cup of tea. I'd also suggest freezing a loaf to keep on hand for a quick fall breakfast: Toast a slice and spread on a bit of good salted butter.
Mastering applesauce might change your life. Does that sound too dramatic? I promise, it could. It's a reminder of the larger lesson that homemade tastes better, and how satisfying it is to make something yourself that you hadn't considered as a home cook. It makes your house smell amazing, and it requires very little hands-on work or attention.
Instead of regular spiced applesauce, take inspiration from this recipe and add boiled cider to your next batch. Each bite tastes like fall. And here's a clever tip, gleaned from my mother: While the applesauce is still warm, spoon some into a bowl and douse it liberally with cold, thick cream. The combination of cold against hot and creamy against tart is unbeatable.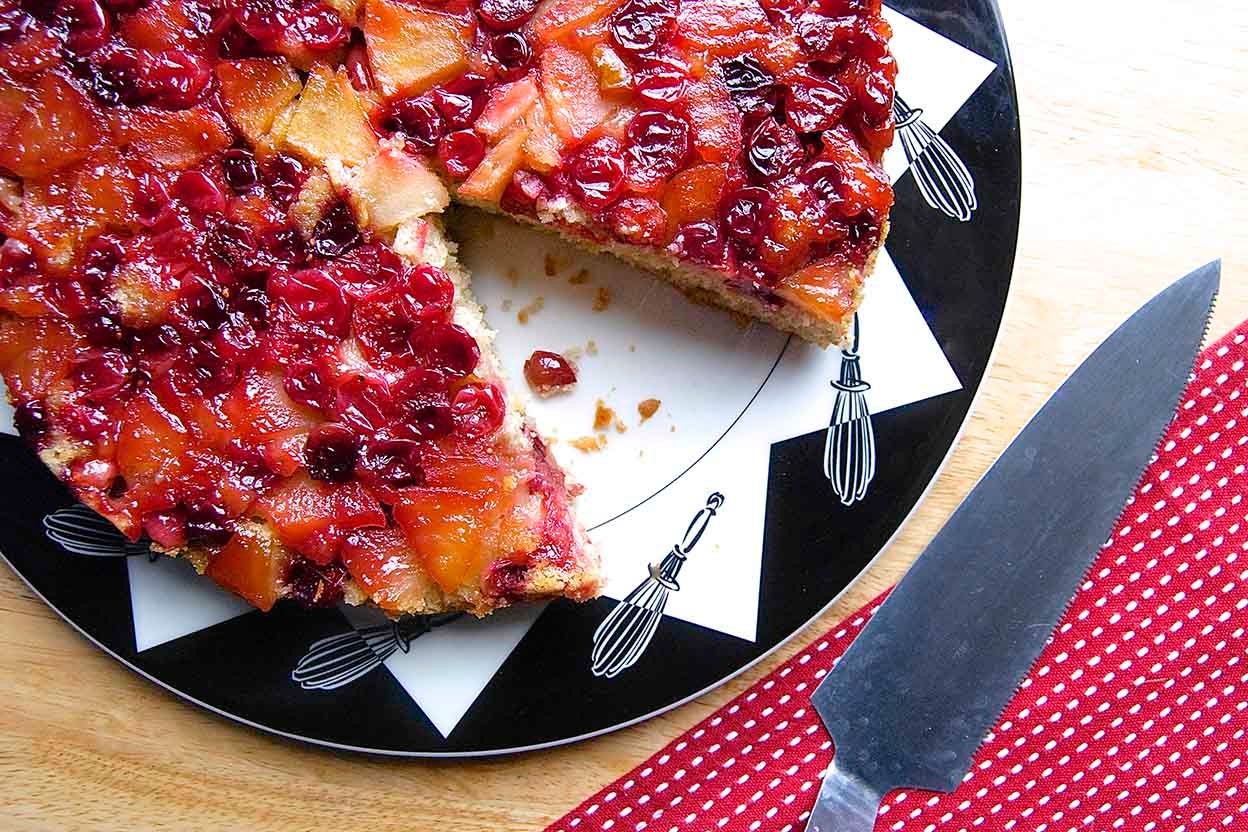 Colorful and bursting with fruit, this autumnal spin on a classic upside-down cake is a serious crowd-pleaser. Although it's simple to bake, it gets huge amounts of compliments.
Boiled cider is a key ingredient here, helping to balance out the tartness of the cranberries with extra sweetness. And happily, it's a very adaptable recipe. Feel free to use all cranberries or all apples, depending on what you have on hand.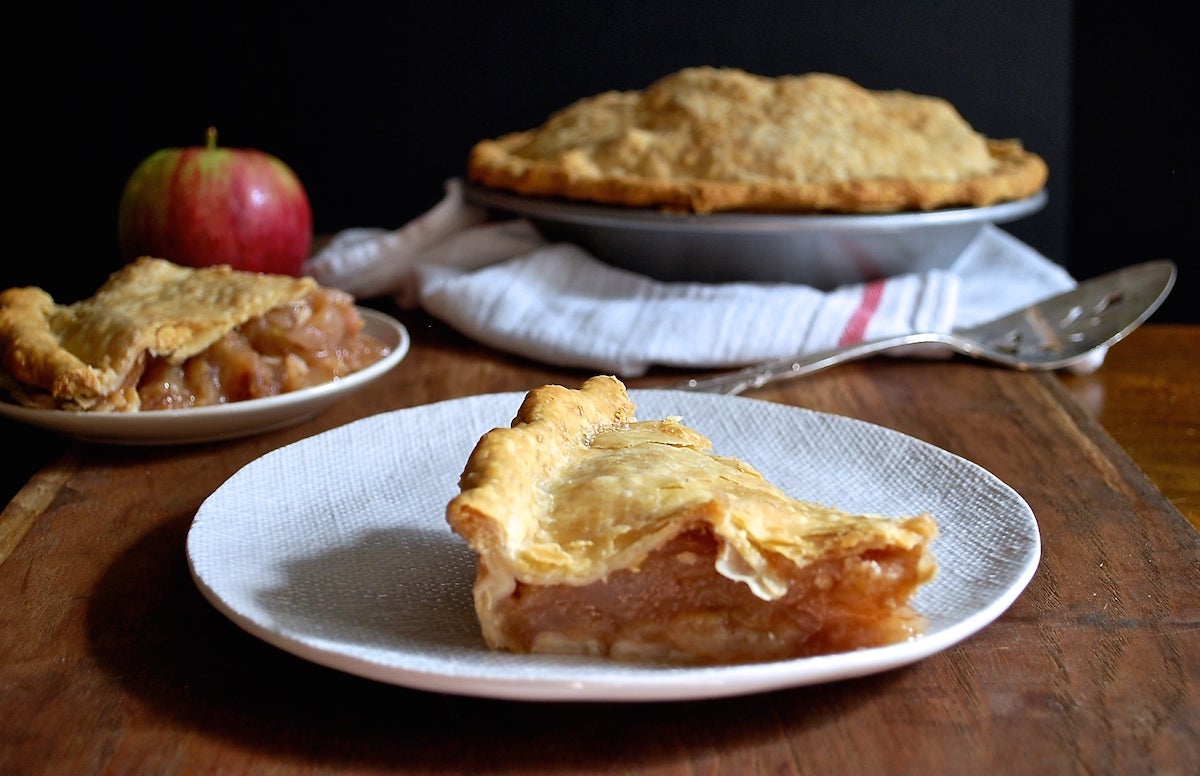 I know, I know. You're thinking: "Best apple pie, really? That's a bold claim." But stick with us. This classic recipe tastes just like a simple, straightforward apple pie, but more so. Boiled cider amplifies the apple flavor, making the filling sweet but tart. A buttery, flaky crust envelops the fruit. Each bite is a perfect combination of crisp pastry and soft fruit.
This is the apple pie that makes you happy it's fall again. It's the pie you want to eat a slice of the next morning, cold, straight from the pan with a fork. It's the pie you bake for the people you love the most.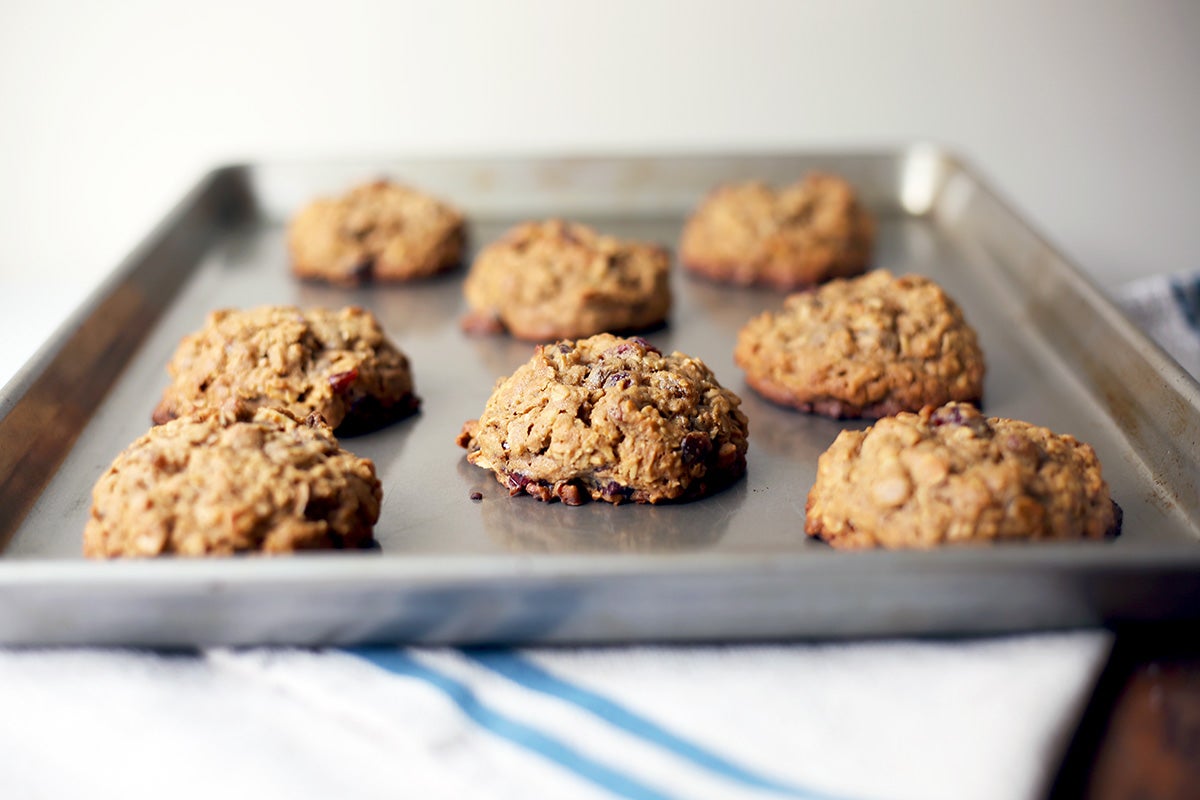 We've given oatmeal raisin cookies a serious upgrade. Boiled cider and rum make these cookies much more tender and moist than most. The rum, though optional, enhances the flavor greatly. With a wonderfully chewy texture thanks to raisins and dried cranberries, these cookies manage to taste both wholesome and decadent at the same time. How's that for a win-win?
Hopefully you're inspired enough to stock up on as much boiled cider as you can carry! Whether or not you have the pleasure of traveling to see the strikingly pretty New England foliage this year, you can bring autumn in Vermont into your kitchen, at the very least.
Start with one of these recipes, which have been beloved in our kitchens for years, or add boiled cider to one of your own favorite fall recipes. Tell us how you bake with it in the comments, and happy fall!
Jump to Comments