When I was growing up, I always wanted quiche for dinner. I didn't understand why my friends didn't eat quiche: They laughed at the name (too silly-sounding, too French); they didn't like the texture (too eggy). It wasn't familiar to them, and they only tasted mediocre versions with soggy crusts and lackluster fillings.
Luckily for me, my mother makes an exceptional quiche. Because of her, I know how good quiche can be. Buttery, flaky pie crust encasing a delicate, rich filling oozing with cheese and laden with flavorful, fresh vegetables? There's very little not to like about that equation.
Whether you're already on #teamquiche (can we all make that a movement?), or whether you're skeptical of quiche's charms, this spring quiche recipe will earn a spot on your table.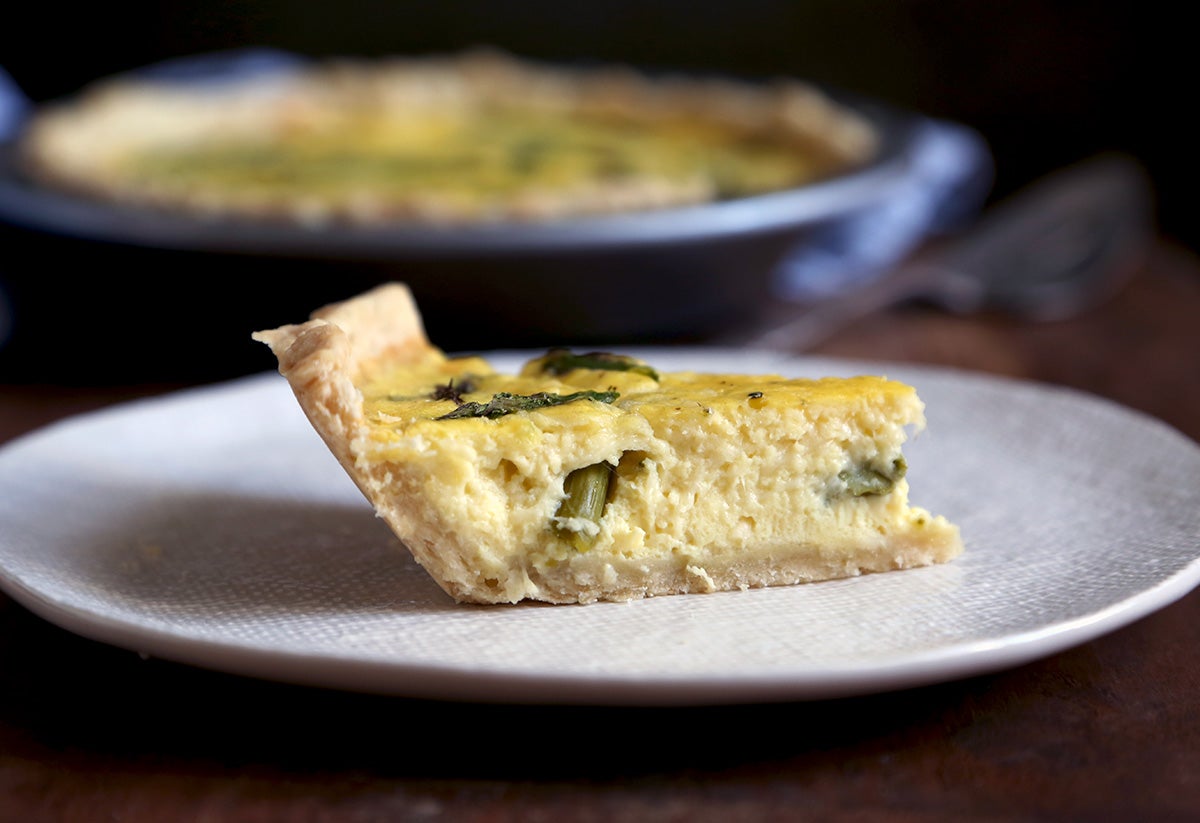 Packed with tender asparagus and bright green chives, it's the perfect celebration of the season. It's also a very good make-ahead weeknight dinner. Tangy buttermilk and grated cheese add richness to the custard base.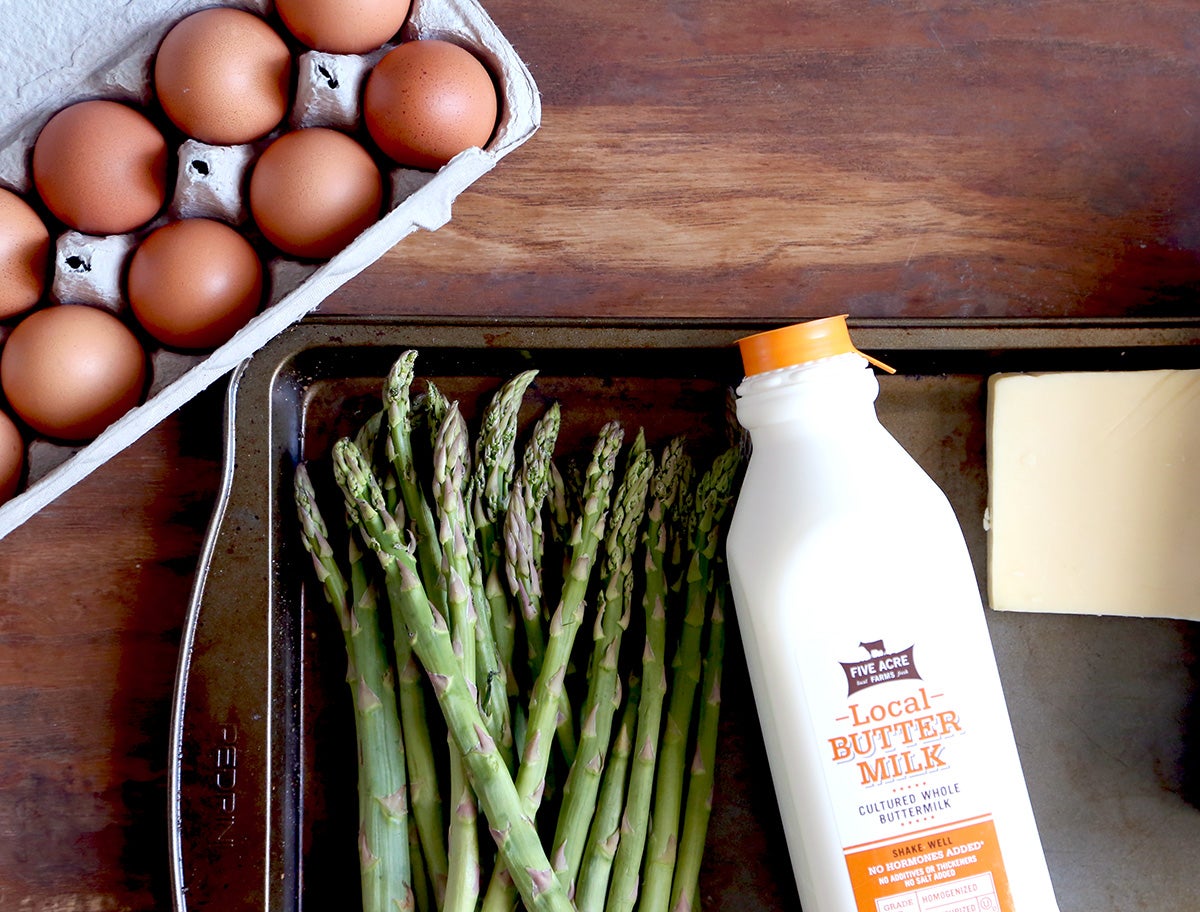 The best part is the crust: a simple no-roll pie crust. Made with oil instead of butter, the crust is pressed directly into the pan instead of rolled out. Easy and foolproof, it's a wonderful recipe for anyone short on time or reluctant to try their hand at traditional pie crust. An added bonus: The crust happens to be vegan (although this particular quiche filling is not), so it's a handy recipe to bookmark if you have vegan friends.
Note: You can use any pie crust recipe you like, if you have a favorite that you prefer.
Have you struggled with soggy quiche crust in the past? In this recipe, you'll par-bake the crust first. That means partially baking the pie crust before adding the filling, which helps ensure it stays crisp. Still nervous? Try brushing the crust with egg white before par-baking to help seal it.
Another good tip: Don't overfill the quiche. It will puff up a bit as it bakes, so leave a little space for it to "grow." If you find yourself with extra filling, bake it in a greased muffin tin like a mini frittata of sorts.
When spring rolls around, bringing its abundance of produce, treat this quiche recipe as a loose rubric to make the most of the season.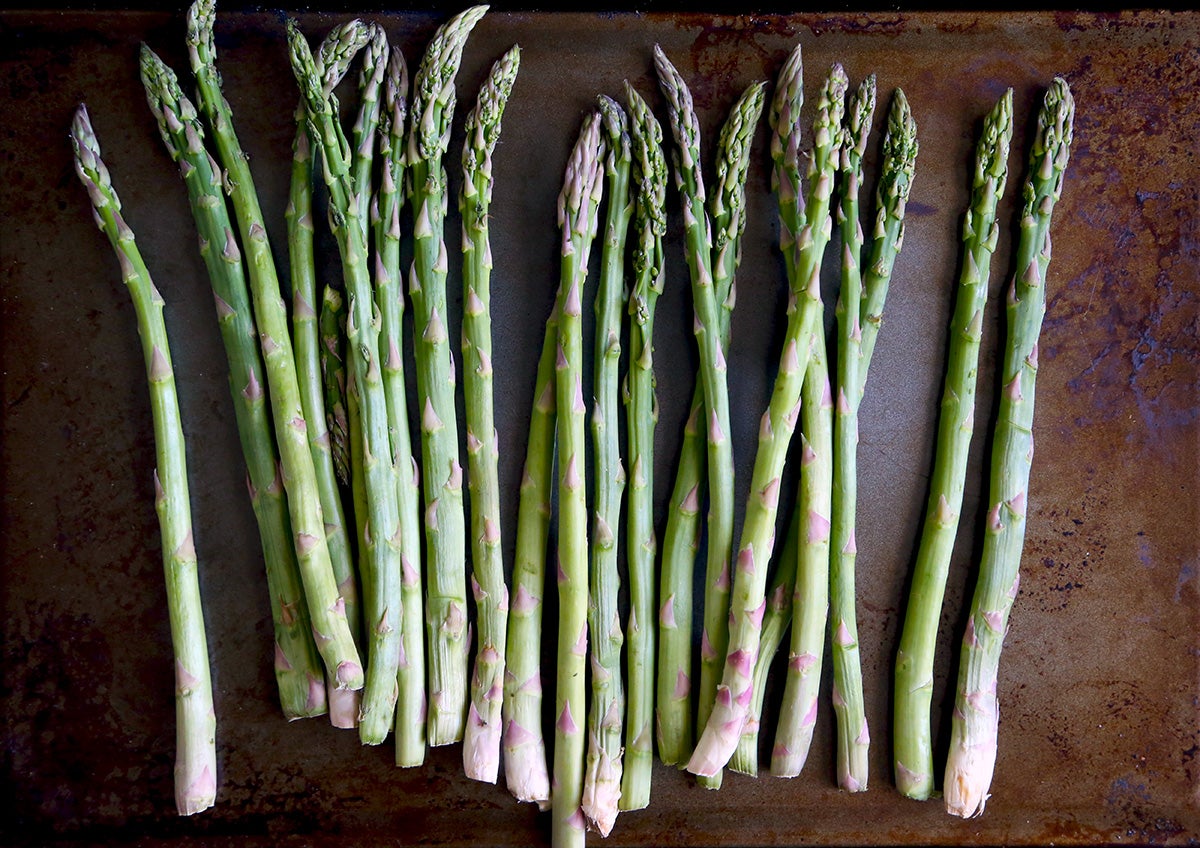 If you're lucky enough to find fiddlehead ferns or ramps, both would be fantastic in this quiche. You can also substitute other spring greens like dandelion greens or mustard greens. Pea shoots or Swiss chard would be a welcome addition.
I love making this quiche on a leisurely Sunday. It's wonderful to have on hand for a quick dinner, and it freezes beautifully. We call it a "spring tonic quiche," and it truly is a salve for the winter-weary soul.
Try this recipe as fresh spring ingredients appear. But you should also think of quiche as a vehicle for your favorite flavors (albeit a very delicious, delicate vehicle).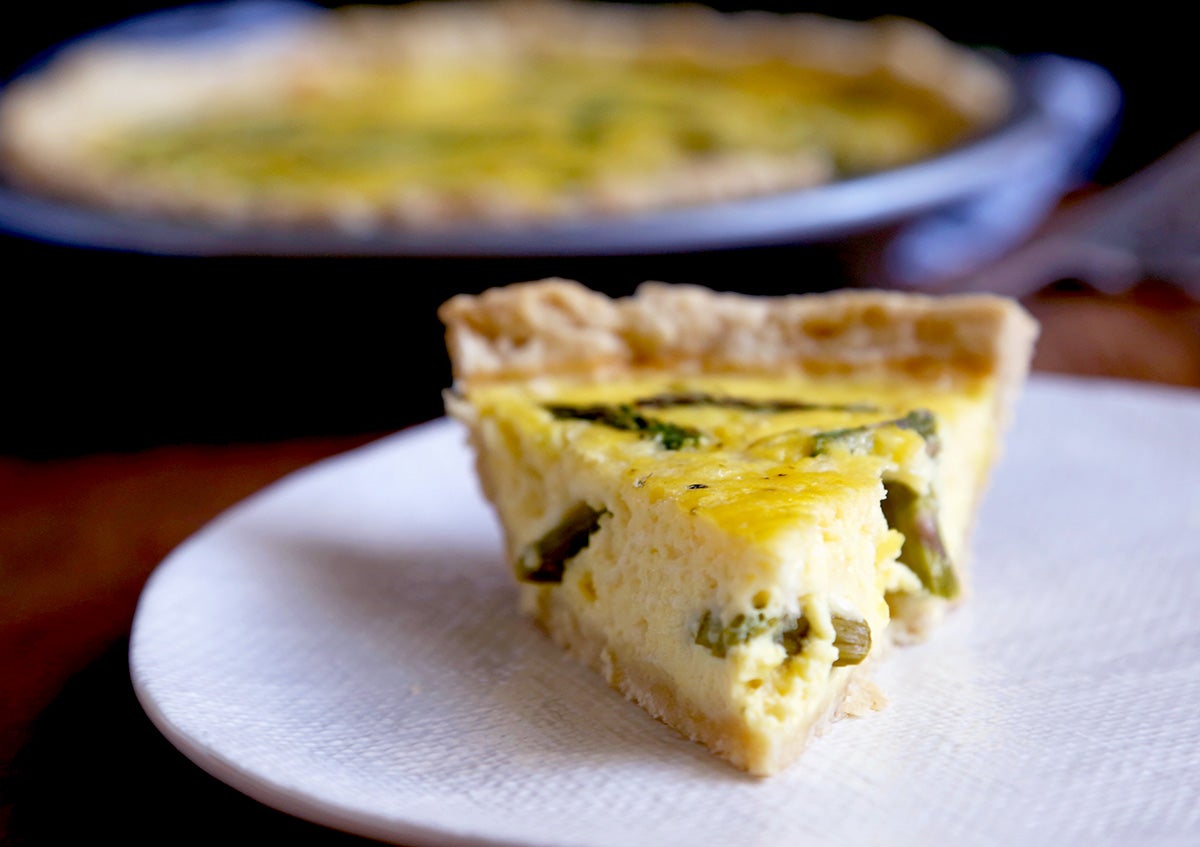 The basic formula of pie crust + custard + add-ins is a canvas for any ingredients (and is particularly well-suited to showcasing seasonal vegetables). Choose complementary cheeses, spices, and herbs to enhance the flavors of the produce you have on hand.
Tired of snow and sleet? Spring is just ahead ... on a plate.
And if you're as much of a quiche fan as I am, make sure to try other recipes like Bacon, Egg & Cheese Quiche, Mushroom-Cheddar Quiche, and Roasted Butternut Squash and Spinach Quiche. 
Jump to Comments