The King Arthur Flour Company marks its 225th anniversary this year. And we're celebrating by exploring some of America's favorite recipes, decade by decade. Join us on this fascinating stroll through American food history.
December signals the end of King Arthur Flour's year-long 225th anniversary celebration, as well as the final post in our American Baking Down the Decades blog series.
Beginning back in January with the first decade of the 20th century (the birth of brownies), we've noted the advent of such treats as chocolate chip cookies, pizza, and pineapple upside down cake; and examined the rise of movements: fast food, grab & go breakfast, artisan bread.
Now, as 2015 comes to a close, we're taking a step back: back to the land, led by locavores and the farm to table initiative.
If the 1950s personified the wild popularity of canned foods, the 21st century has us moving in a completely different direction: towards fresh food, locally sourced and simply prepared: "farm to table."
How does this translate to baking? Very nicely, thank you. Let me tell you a story.
For over 20 years I lived in New Hampshire, just about 10 minutes from my job at King Arthur Flour in Vermont. Four years ago I headed south, and now live in Massachusetts, where I grew up. I happily bake and write for King Arthur from my home in Sandwich, on Cape Cod. (Yes, Sandwich – I mean, where else would a baker live?)
Serendipitously, my house is a stone's throw from Crow Farm, a local landmark that'll celebrate its 100th anniversary this coming year. Howard, Paul, and Jason Crowell (grandfather, father, and son) work the farm, with assistance from Paul's wife, Ellen; his sister, Jean; and a crew of loyal long-time employees.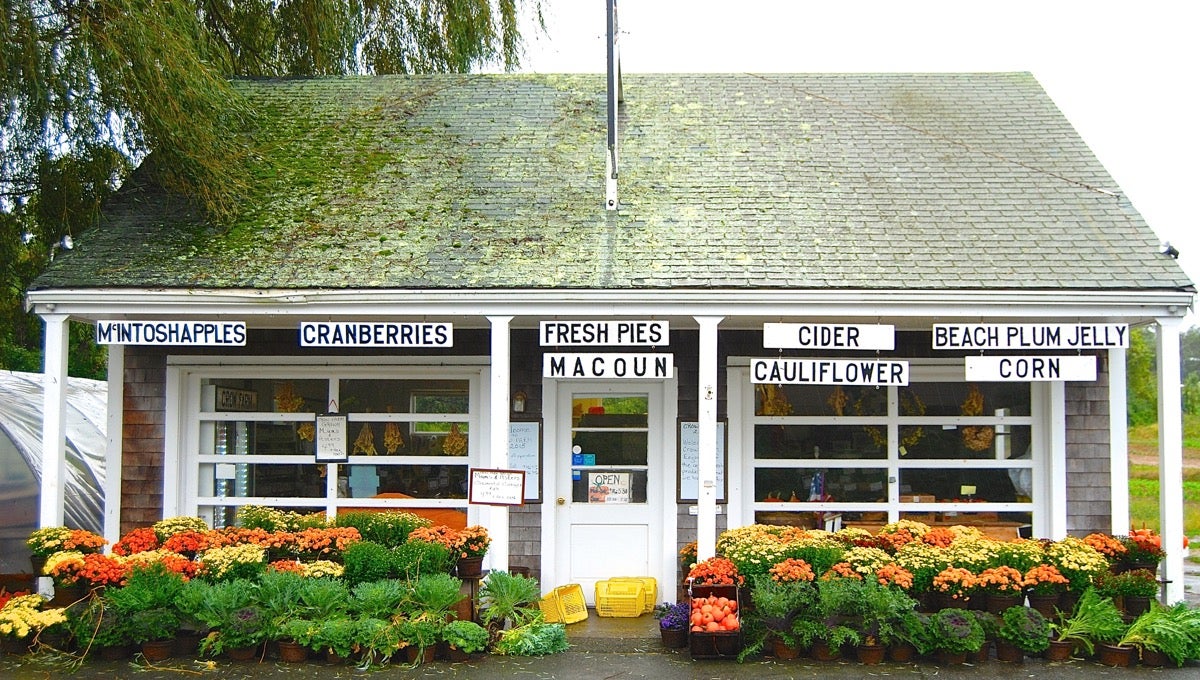 The Crowells' farm stand opened in 1960, and has been providing locals and summer visitors alike with farm to table products ever since: vegetables and fruits, plus pie, bread, honey, jam, butter, cider, cheese, and other goodies.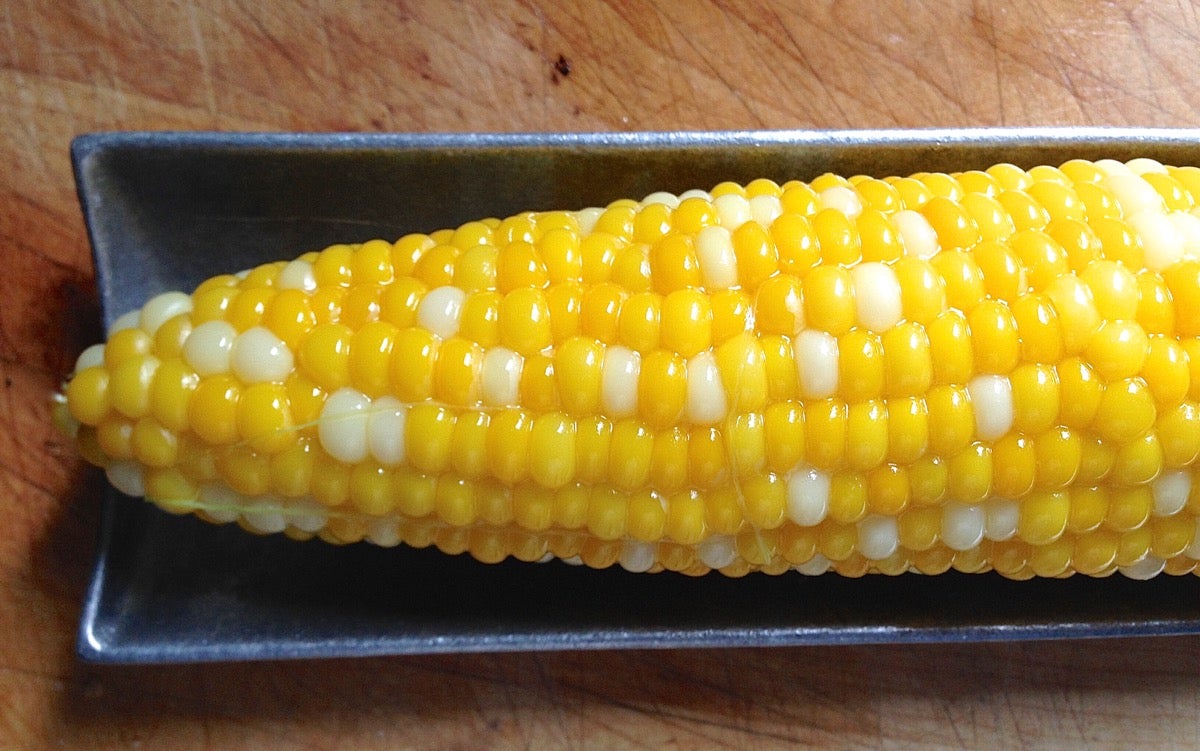 This past summer, I enjoyed just-picked sweet corn every day. It was grown about 100 yards from my backdoor, thanks to Crow Farm.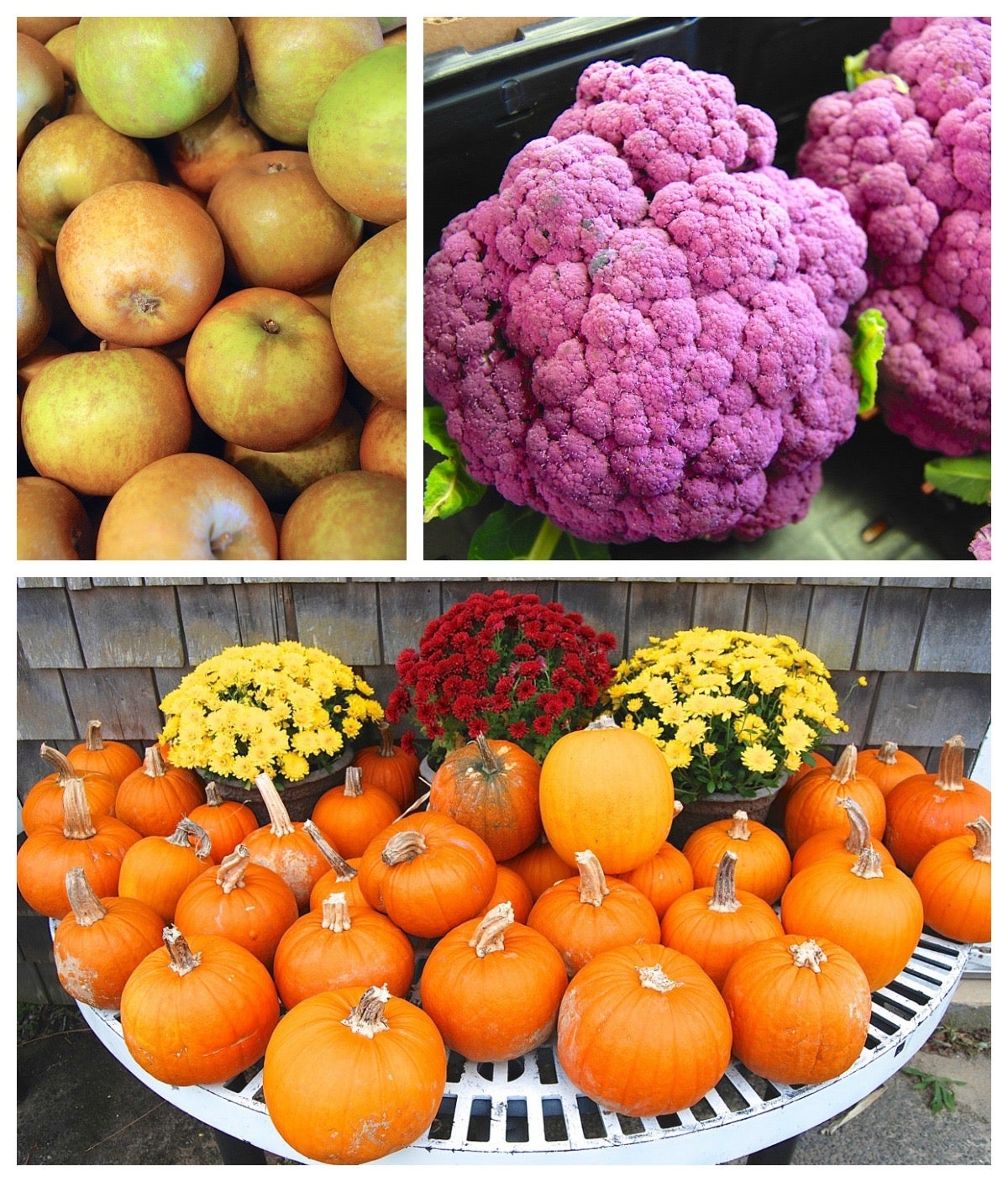 And now, as the growing season comes to an end, I'm enjoying the farm's autumn harvest: from heirloom Russet apples (one of 15 varieties they grow in their hillside orchards), to beautiful lavender cauliflower, to flowers and pumpkins to decorate my doorstep.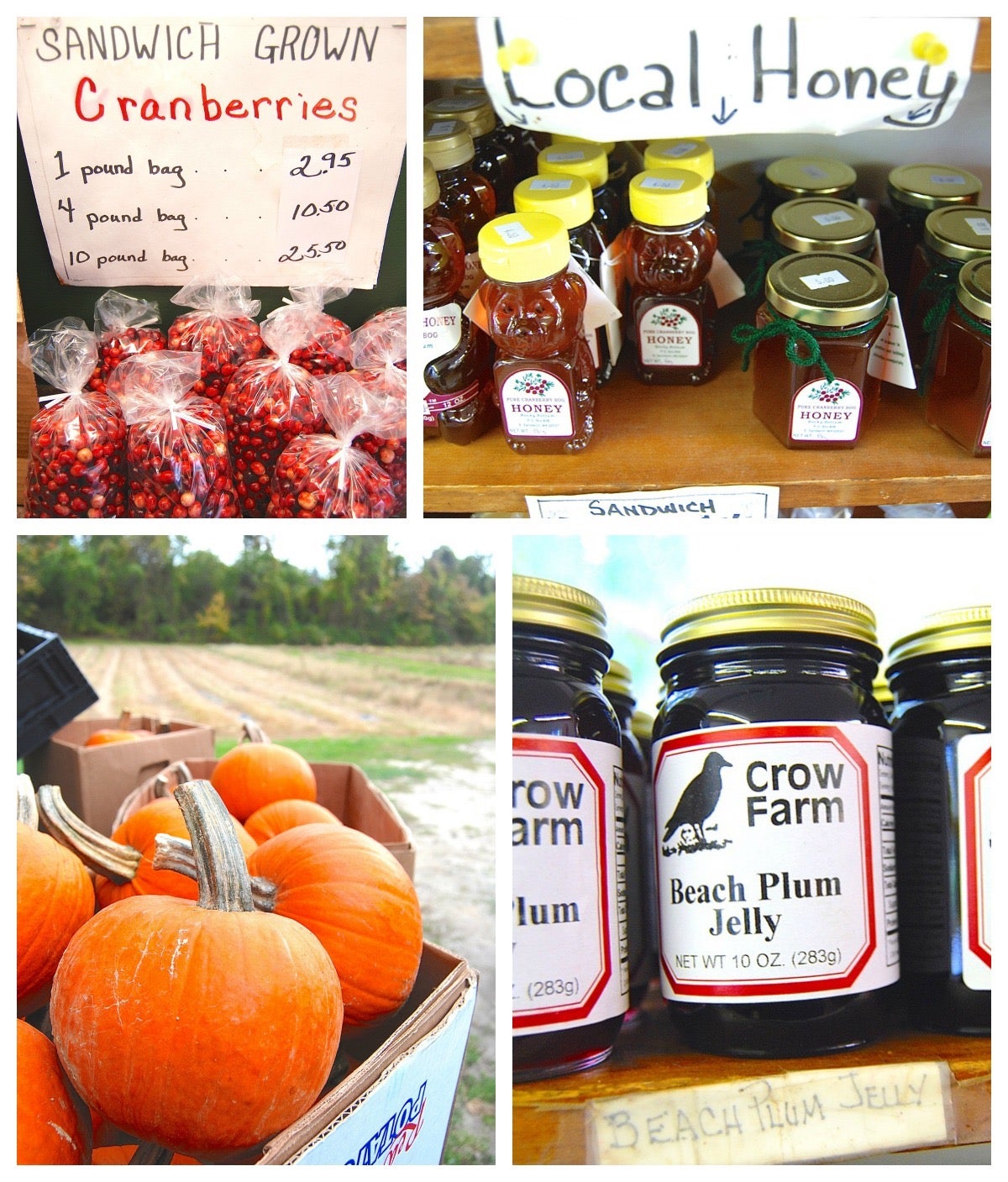 The farm to table/locavore movement encourages us to eat food produced within a certain distance of our own home: say, 100 miles. Farmers' markets and farmstands like Crow Farm make this not only possible, but easy, delicious... and gratifying.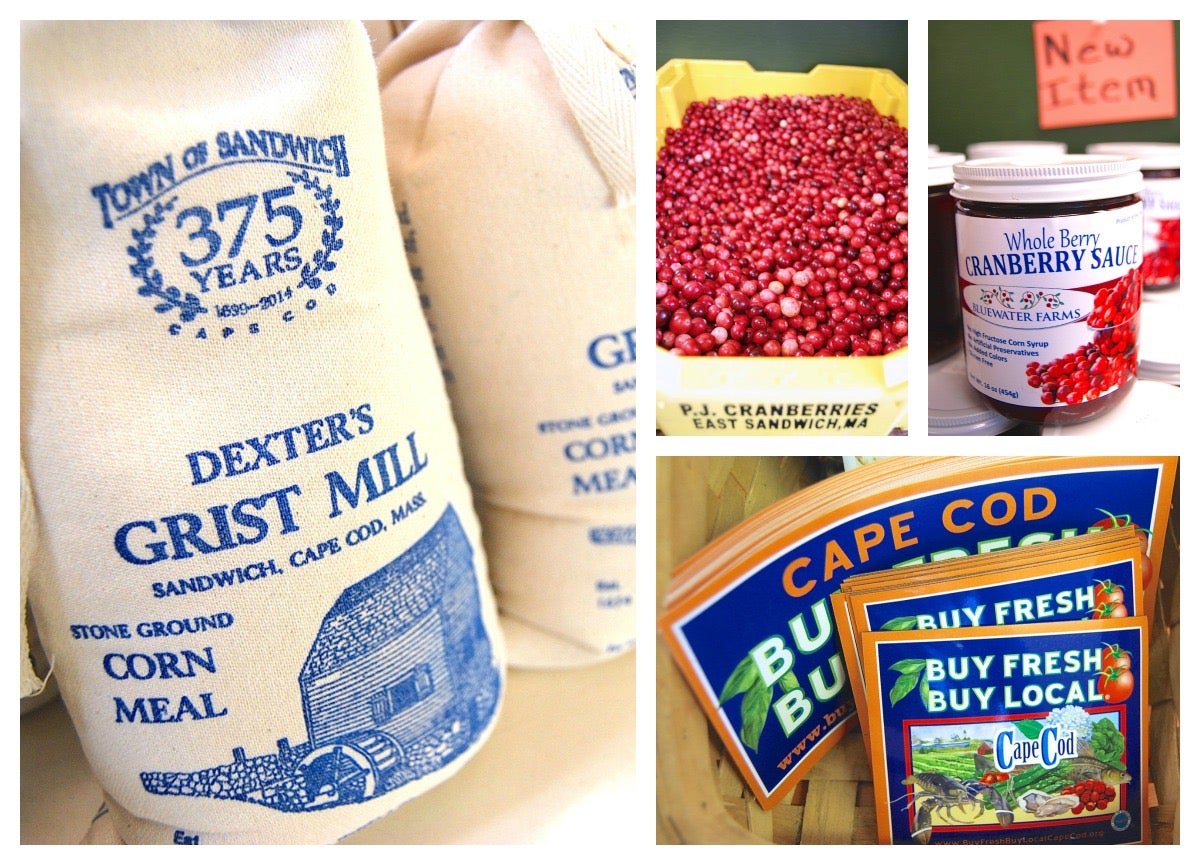 How can you resist food grown right in your own backyard – almost literally?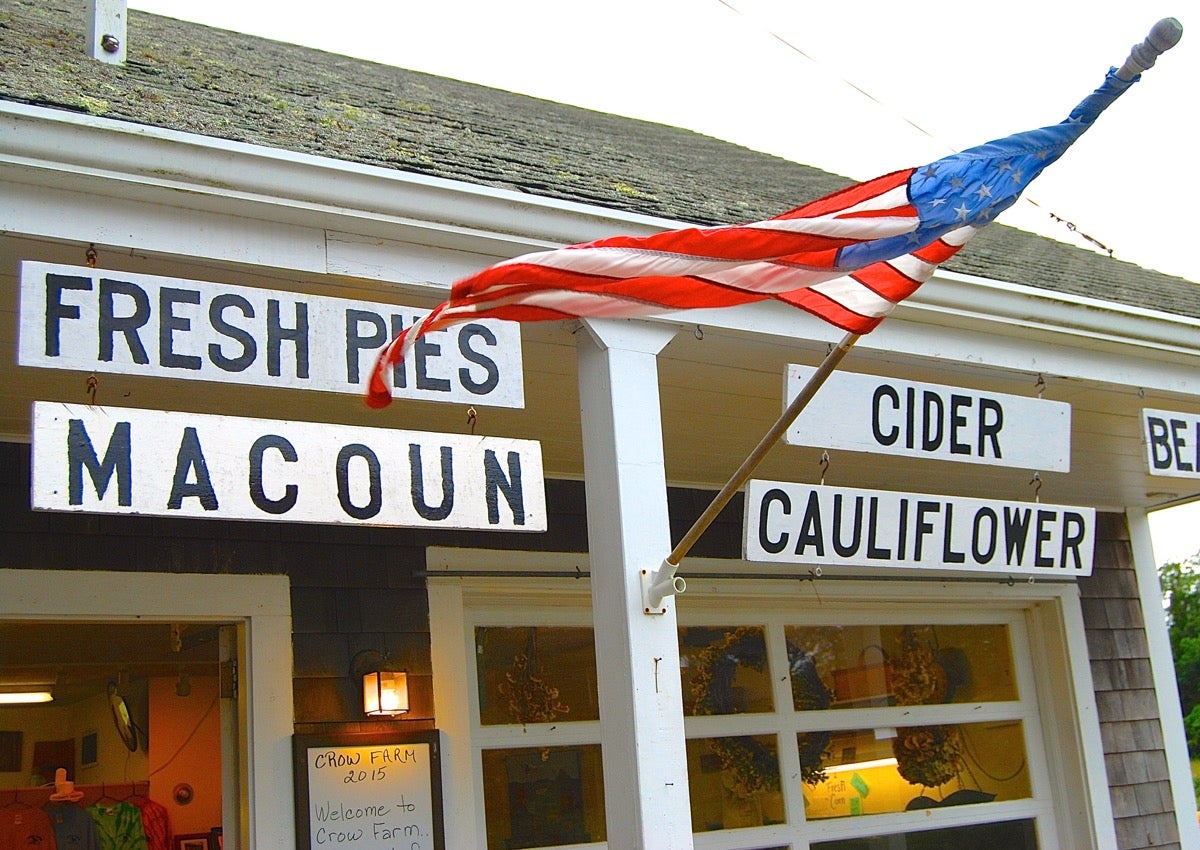 In the end, we all want to support our local farmers. They're carrying on the great American tradition of manageably small family farms – farms that, these days, are in constant danger of falling prey to developers, especially as younger generations decide to take an easier life path. Farming is a tough row to hoe – literally.
After becoming a dedicated locavore this summer, I wanted to create a fall recipe taking full advantage of the products grown here in my neighborhood.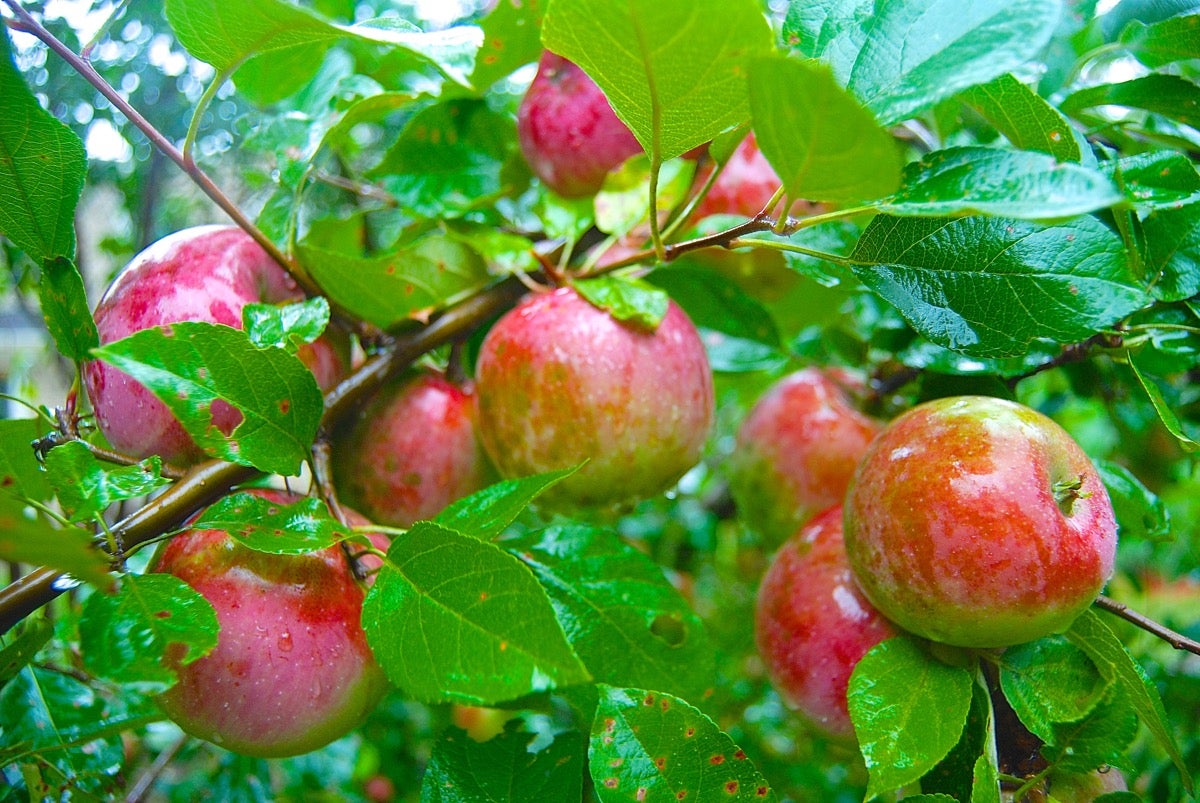 Right in my own backyard...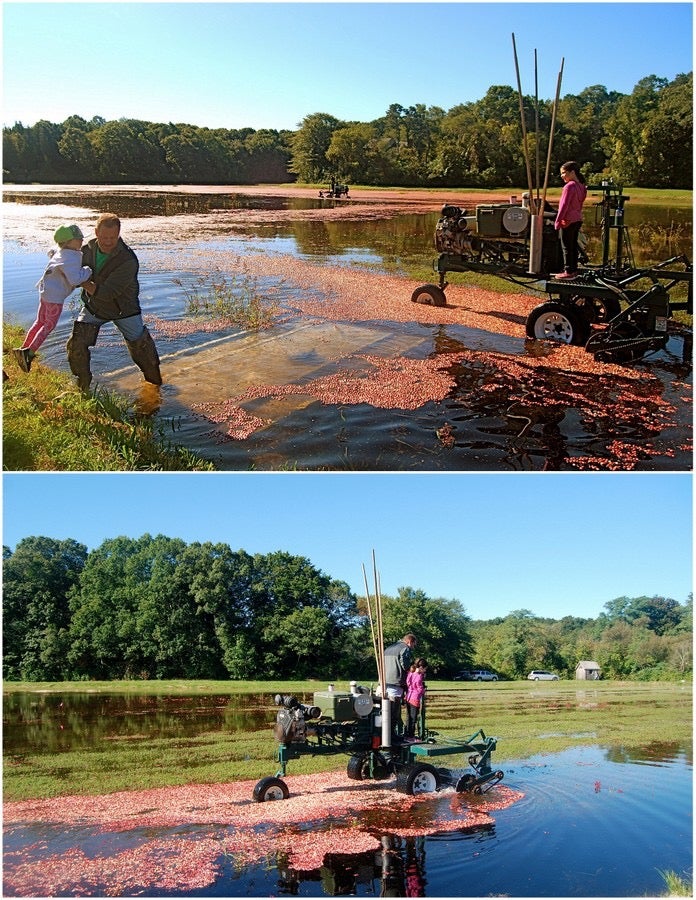 ...or down the street. There's a cranberry bog about a mile from my house. The annual harvest is a family affair – same as with all small farms.
So: apples, cranberries...
Harvest Applesauce Cranberry Cake!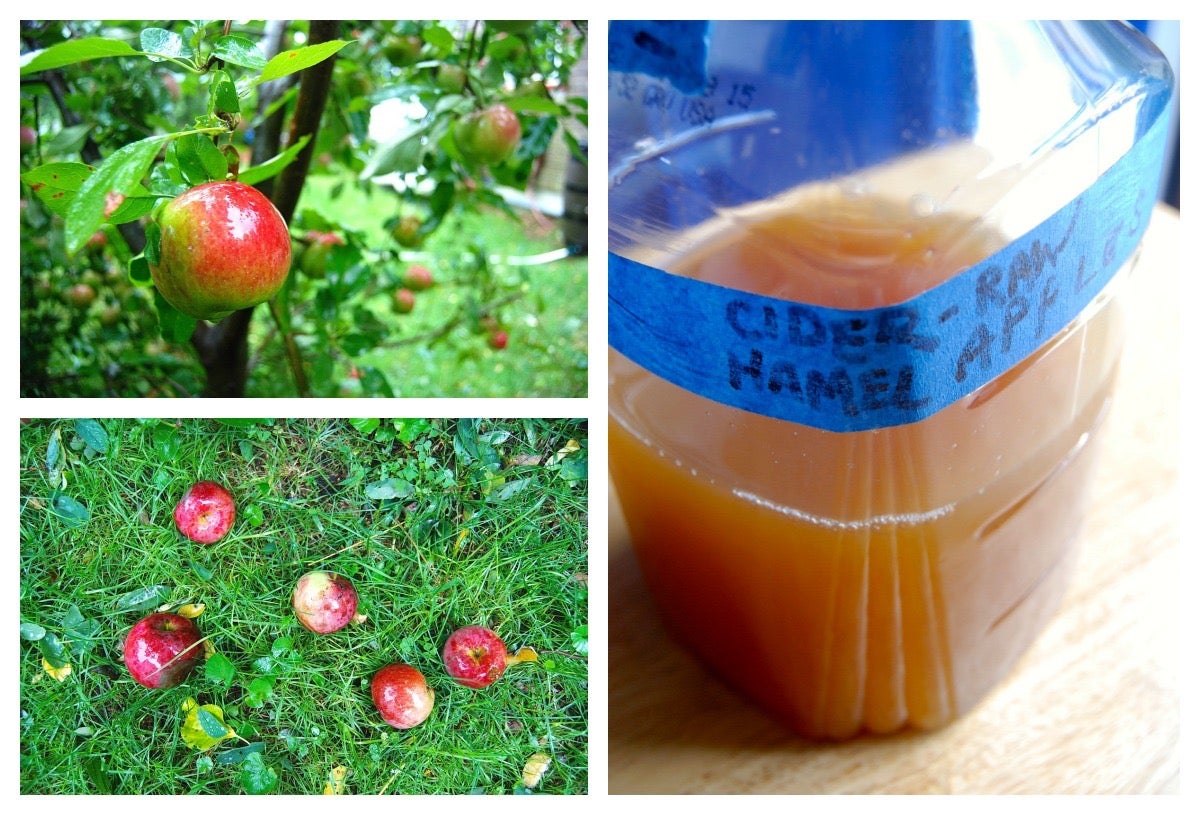 My apple tree bore so profusely this fall that I couldn't possibly use all its fruit. Some went into applesauce; but most, especially the windfall, ended up as cider.
Luckily, we have a friend who lugs his grandfather's old wooden cider press around in the bed of his pickup, just looking for cider-making opportunities. Thanks, Roger!
I did save a few apples out for late-season baking; so I decided to use some of the bruised ones to make sauce for this cake.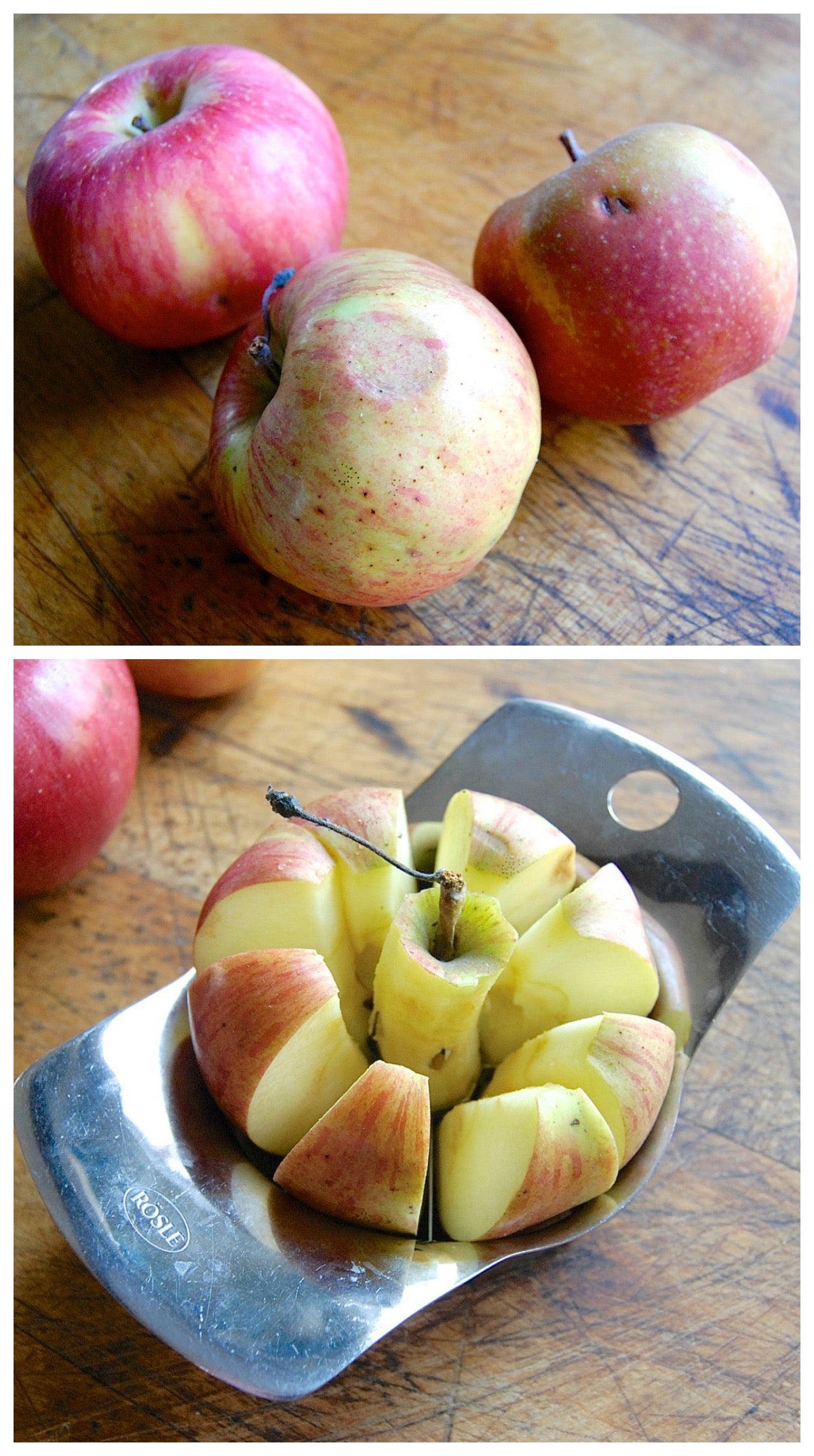 I don't bother to peel apples when making sauce; why lose all that fiber and color in the skin? Instead, I simply core the apples...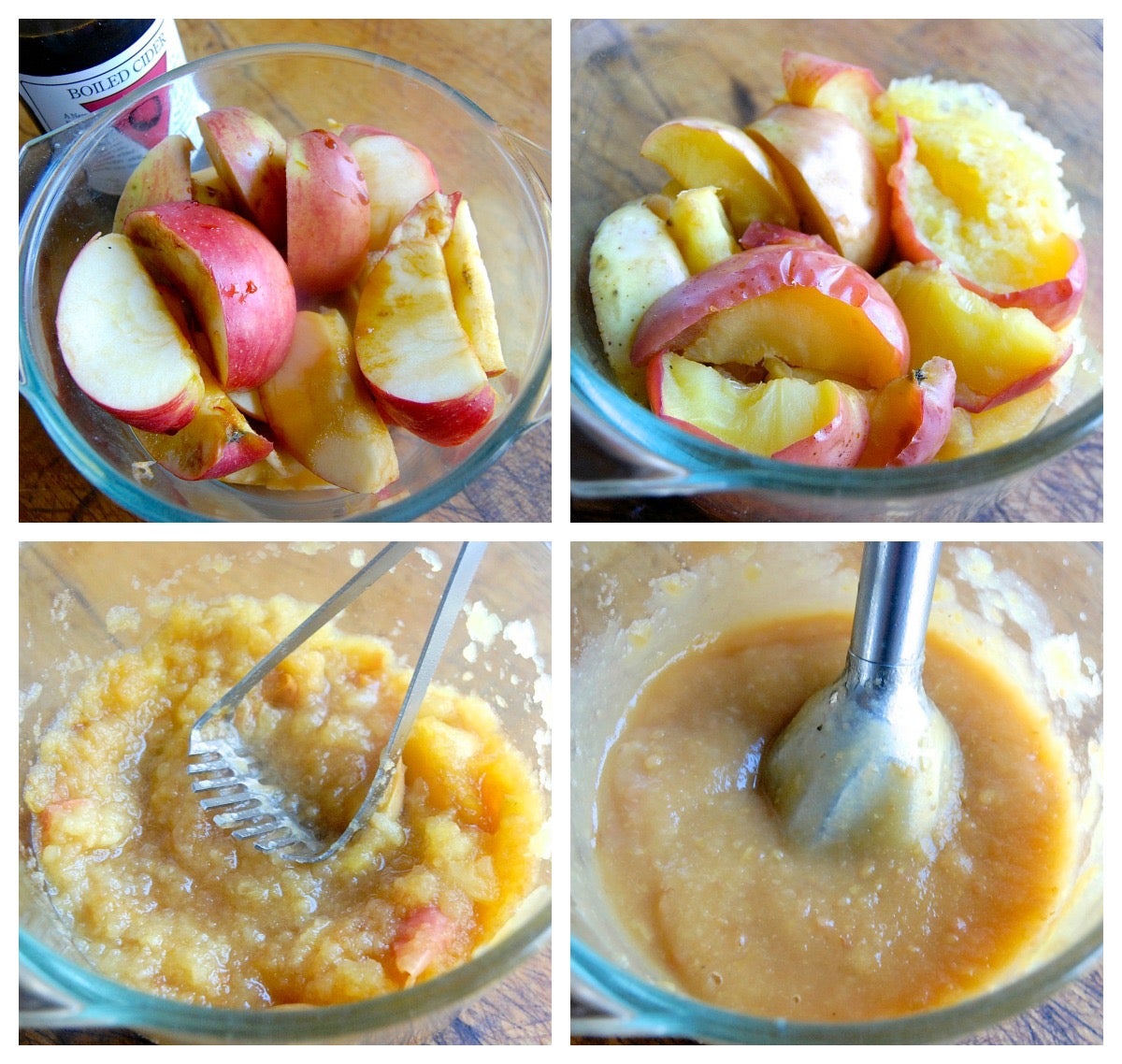 ...drizzle them with a tablespoon or so of boiled cider, and microwave for about 5 minutes.
For chunky applesauce, I mash with a potato masher. For smooth (which I'll use in this recipe), I turn to my immersion blender.
Let's go ahead and take this homemade applesauce and local cranberries, and make a simple cake.
First, preheat the oven to 350°F. Lightly grease an 8" square or 9" round pan.
Drizzle 1 tablespoon melted butter into the bottom of the pan. For more apple flavor, combine the butter with a tablespoon of boiled cider.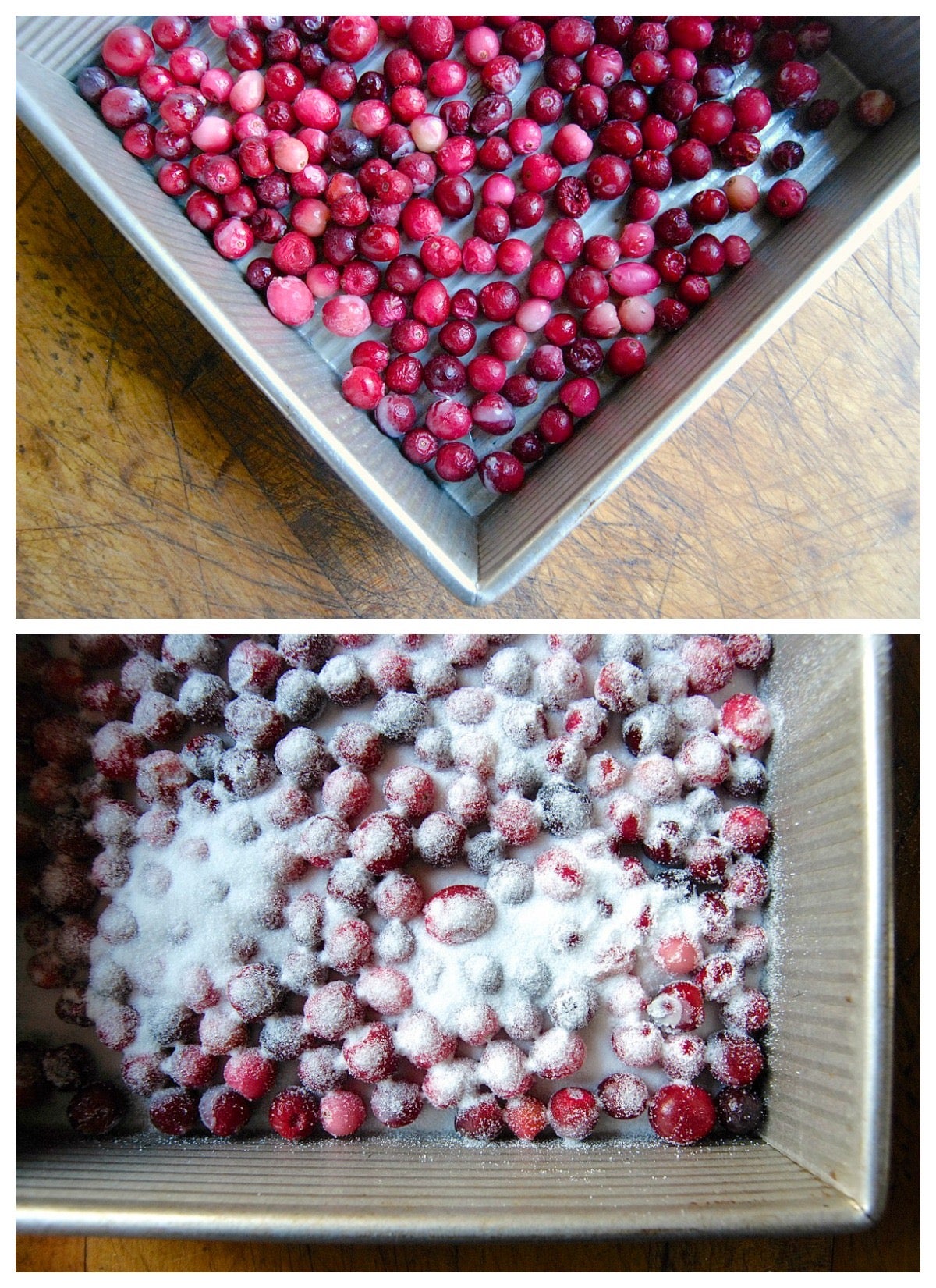 Pour 2 1/2 cups cranberries – fresh or frozen – into the pan. Sprinkle with 1/3 to 1/2 cup sugar; I love cranberries' acidic tang, so I go with the smaller amount of sugar.
Next, the cake batter. Combine the following:
1 1/2 cups (180g) King Arthur Unbleached All-Purpose Flour
heaping 1/2 teaspoon salt
1 1/2 teaspoons baking powder
1 teaspoon ground cinnamon
2/3 cup (131g) sugar
2/3 cup (170g) applesauce, unsweetened preferred
8 tablespoons (113g) butter, melted
2 large eggs
1 teaspoon vanilla extract
Mix everything together, stirring until smooth.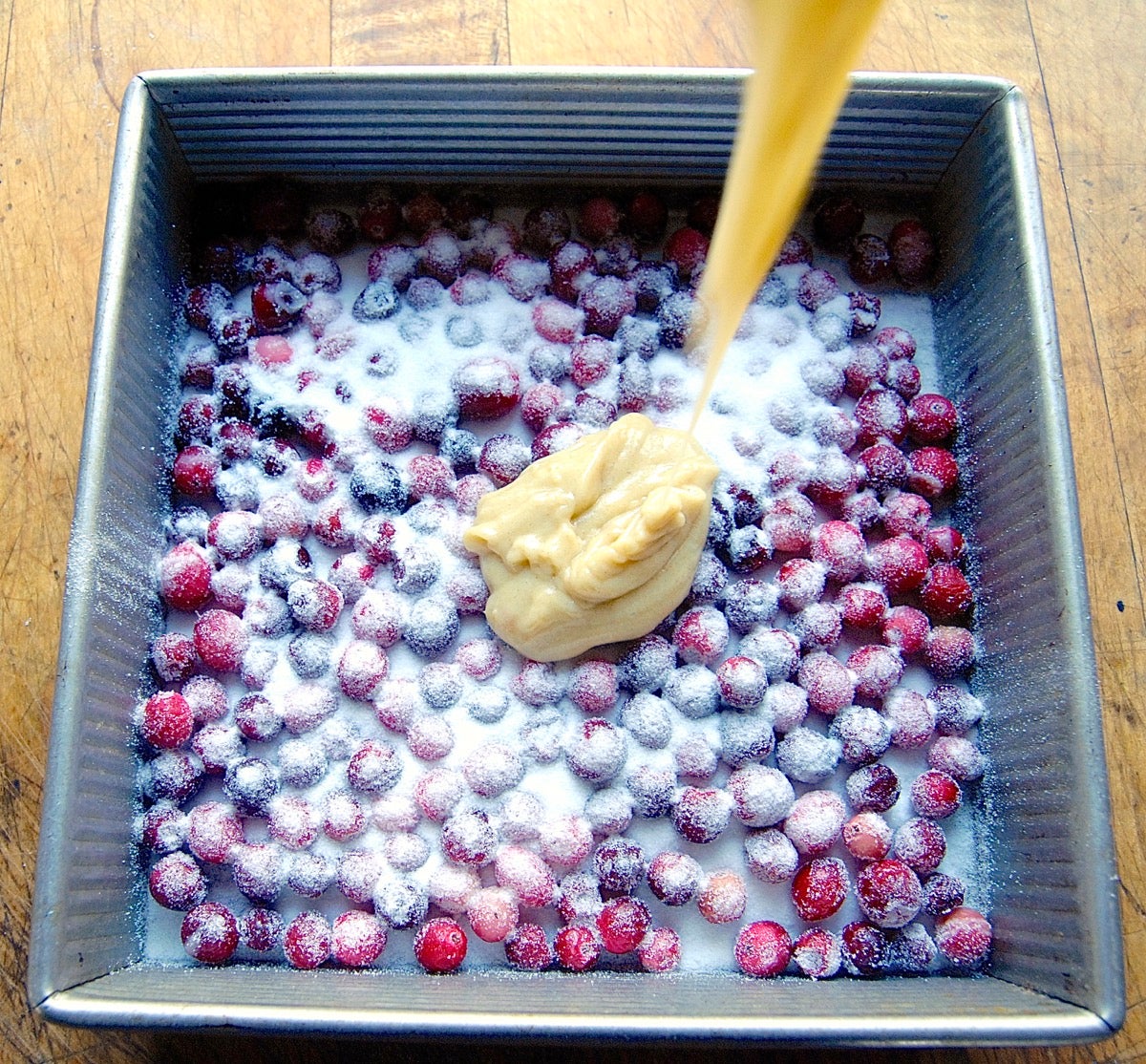 Pour the batter atop the fruit, spreading it evenly over the surface of the pan.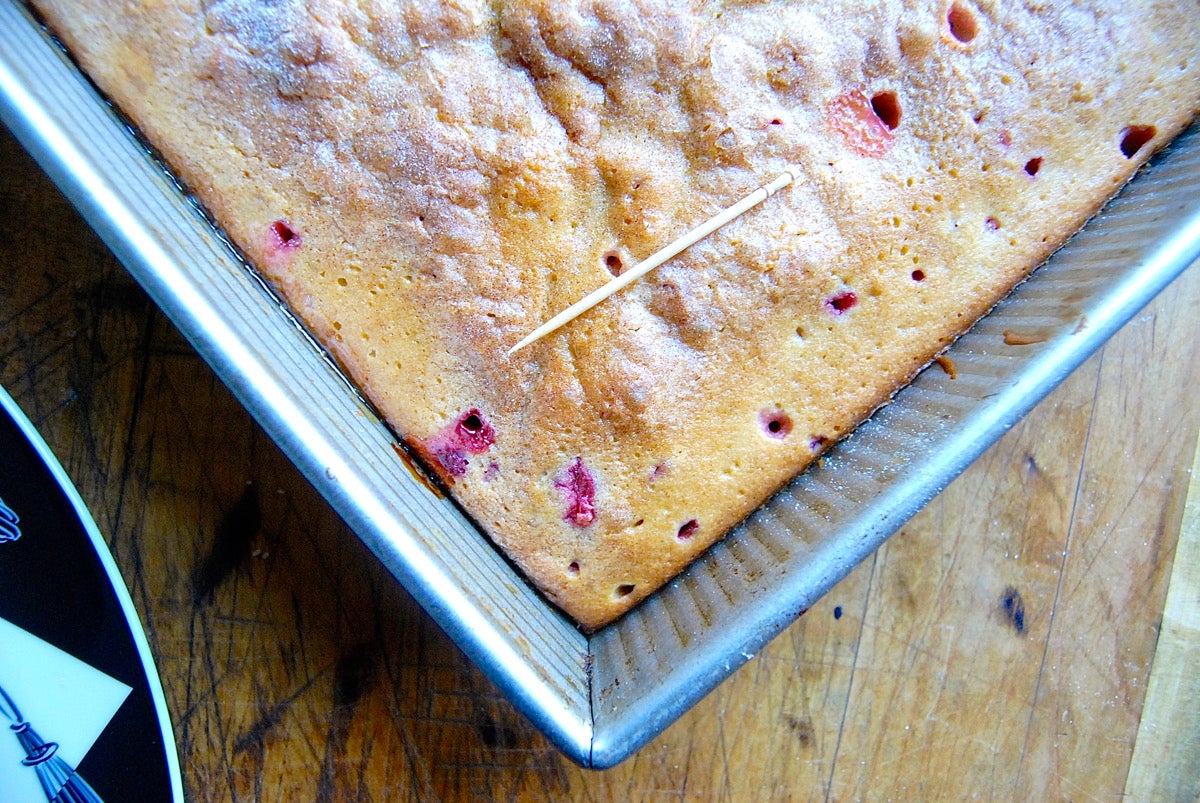 Bake the cake for 35 to 40 minutes, until the center feels firm when pressed, and a toothpick inserted into the middle comes out clean.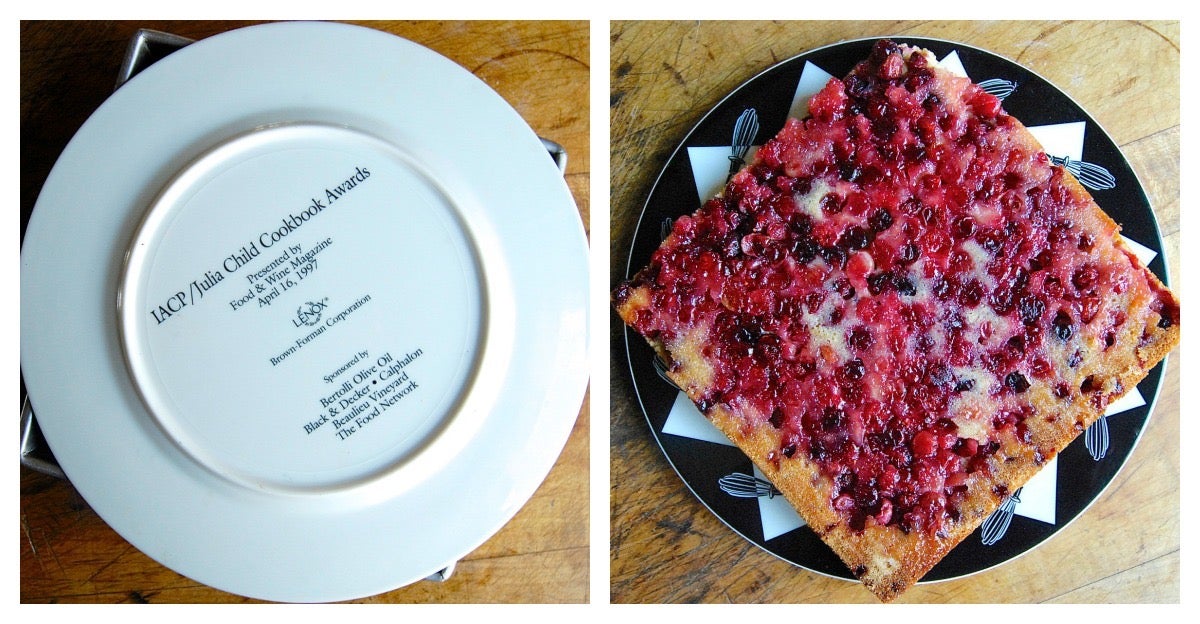 Remove the cake from the oven, and invert it over a heatproof serving plate. Wait a few seconds, then carefully lift off the pan. Scrape any stuck-on fruit in the pan back onto the cake.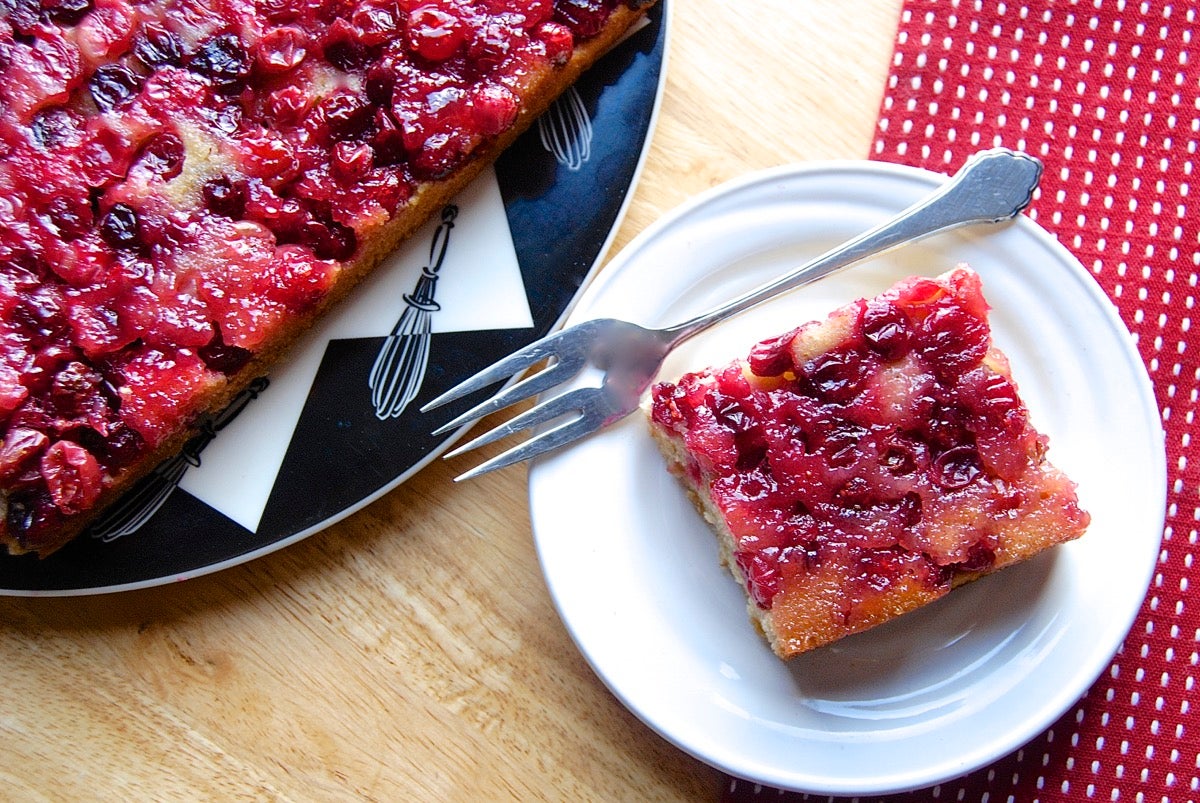 Serve warm or at room temperature – either way, it's tangy/sweet, moist, and irresistible.
Once I'd finished this first version, I had one of those palm-to-forehead moments: why hadn't I included diced apples in the topping, along with the cranberries?
Back to the drawing board. Um, cutting board.
I run a medium-large Russet apple through my apple peeler/corer/slicer, and chop the resulting slices in thirds to yield about 1 cup (113g) of fruit. I combine the apples with 1 1/2 cups (170g) cranberries. The goal is 2 1/2 cups fruit, total; feel free to use your own balance of apple/cranberry.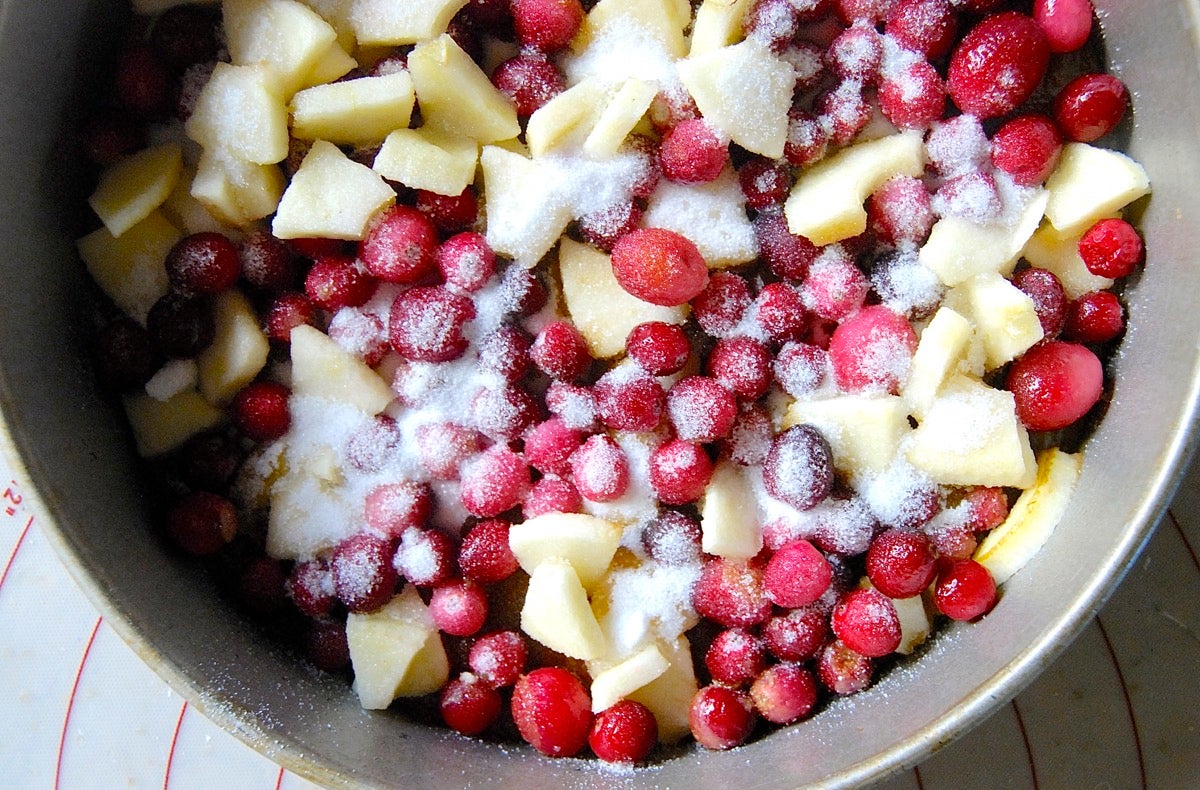 I decide to use a 9" round pan instead of the 8" square – they're the same volume, so why not? Since the apples add sweetness, I sprinkle the fruit with the smaller amount of sugar: 1/4 cup (50g).
Beyond that, there's no difference in prep steps or baking time.
And the resulting cake?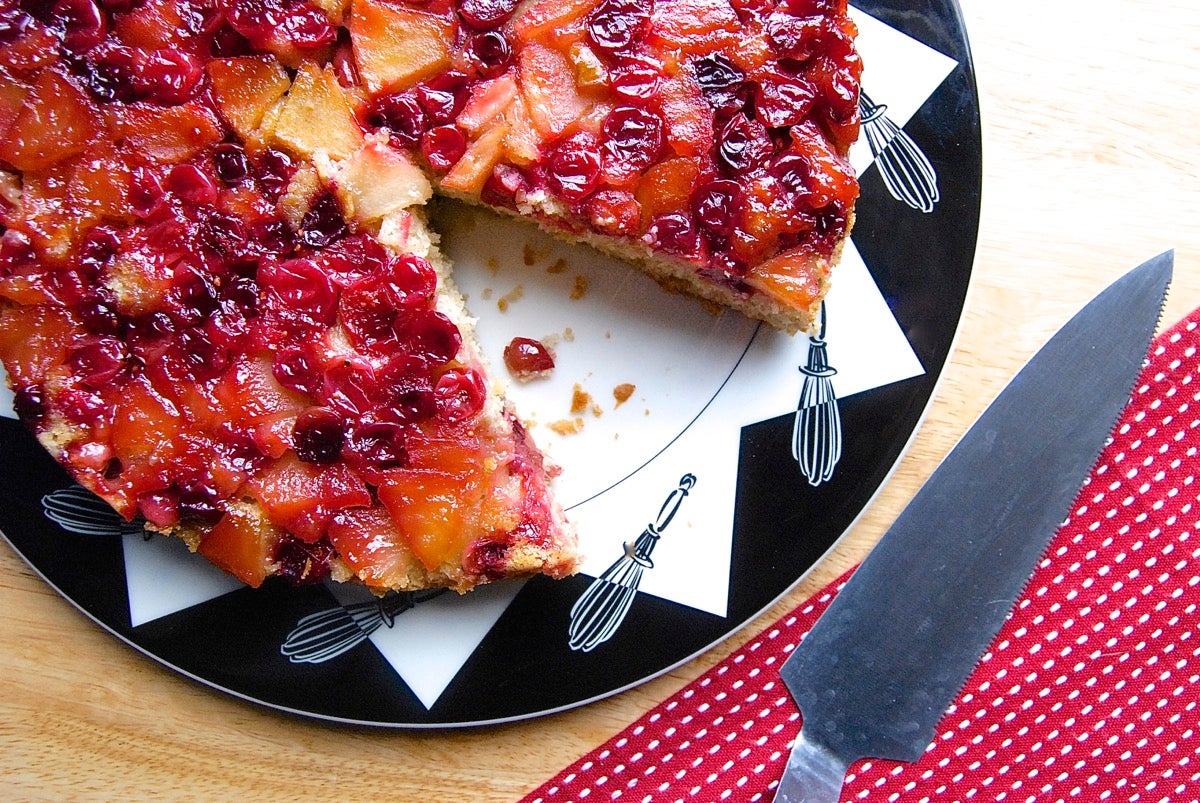 Totally delicious.
It's not realistic to eat a 100% farm to table diet, especially in colder climes; many of us would be eating root vegetables and dried fruit for months at a time. And it's true, when it comes to baking, it's nigh on impossible to source all-purpose flour and sugar locally.
Still, I feel good about this cake, with its backyard apples and down-the-road cranberries, its Cape Cod butter and Vermont boiled cider. The simple act of baking itself is all about using heart, hands, and mind to create something delicious to share with family, friends, and neighbors.
And at the end of the day, farming comes from the exact same place. Our American family farms are a national treasure; let's support them.
Please bake, rate, and review our recipe for Harvest Apple Cranberry Cake.
See all of our American Baking Down the Decades posts, covering 1900-2015.
Jump to Comments