Pumpkin.
It's that quintessential fall flavor that we love to anticipate. In lattes and cookies and even candies, we celebrate this tasty fruit until our taste buds can't take it anymore.
And then it transitions into our favorite flavor to complain about!
I can understand the burnout, but I'm certainly of the mind that there's no such thing as too much spiced pumpkin. But wouldn't it be nice to have a pumpkin treat that will never grow old?!
Ladies and gentlemen, allow me to present to you the pumpkin dessert of your dreams. 
This Pumpkin Cream Cheese Roll ticks off all my fall-and-pumpkin-themed boxes. It's all of the following:
1. Filled with cream cheese. Sometimes I wish it were a vegetable... so I could eat it all the time.
2. Stunning, but surprisingly easy. Seriously, parchment makes everything better.
3. Packed with spiced pumpkin flavor. Go big or go home, right?
Preheat the oven to 375°F. Grease and line a or standard 10" x 15" or a 9 1/2" x 14" jelly roll pan with parchment paper.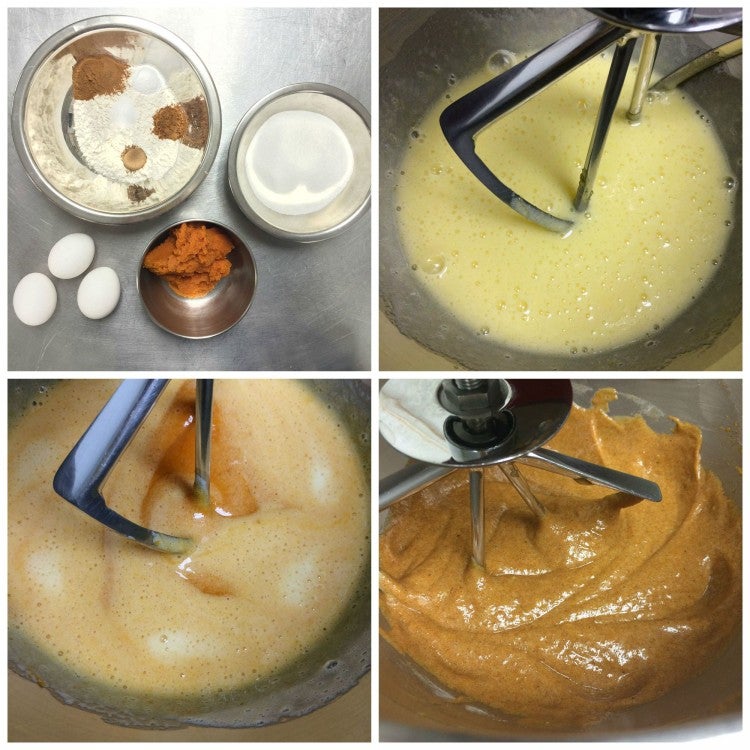 In a small bowl, whisk together:
In a large bowl, beat together 3 large eggs and 1 cup (198g) sugar until thick, fluffy, and light in color. Mix in 2/3 cup (177g) pumpkin purée. Add the dry ingredients and mix well.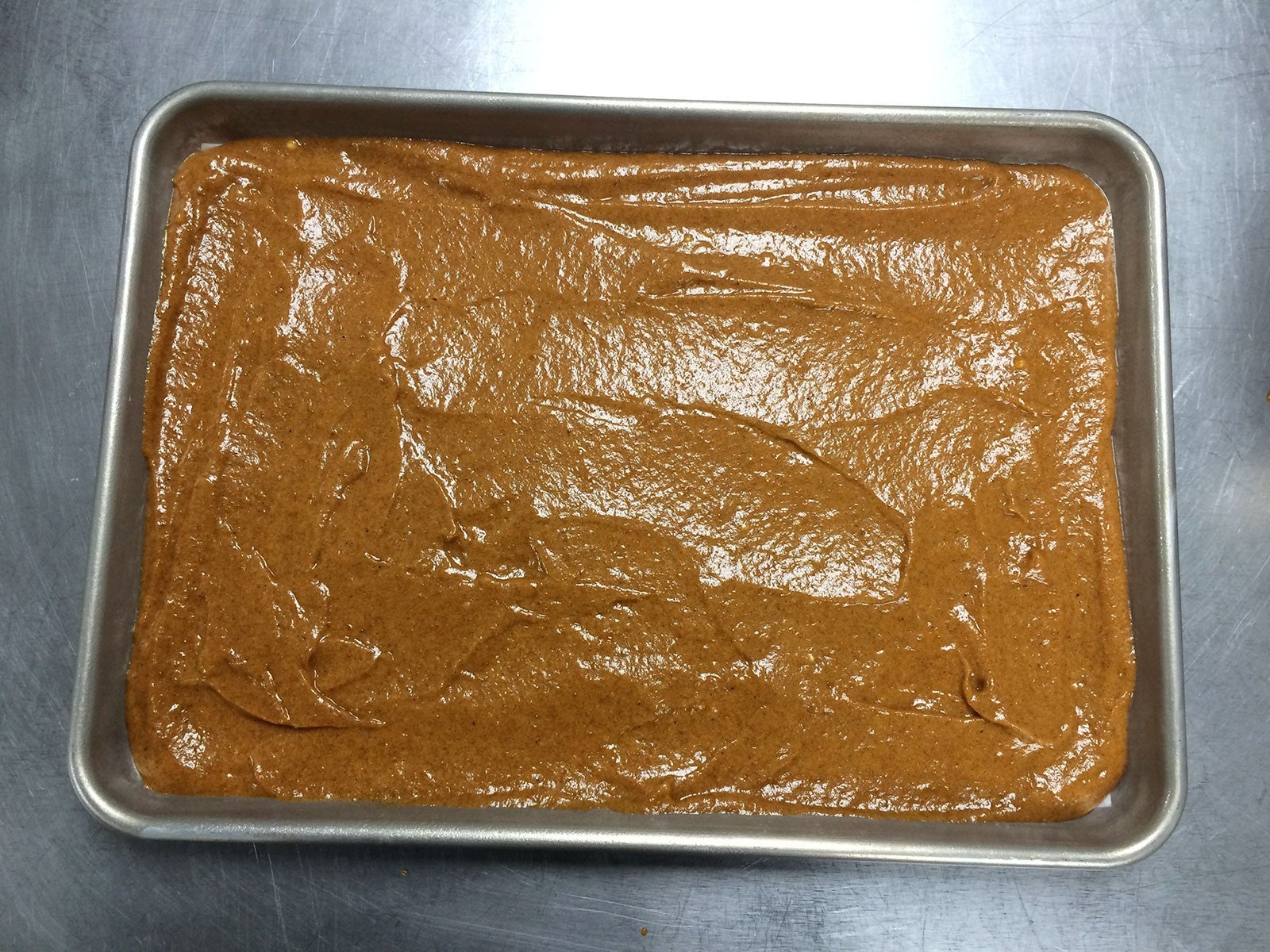 Pour the batter into the prepared pan and spread it evenly. Bake the cake for 14 to 16 minutes, until the top springs back when lightly touched. Remove the cake from the oven, and allow it to cool in the pan for 2 minutes.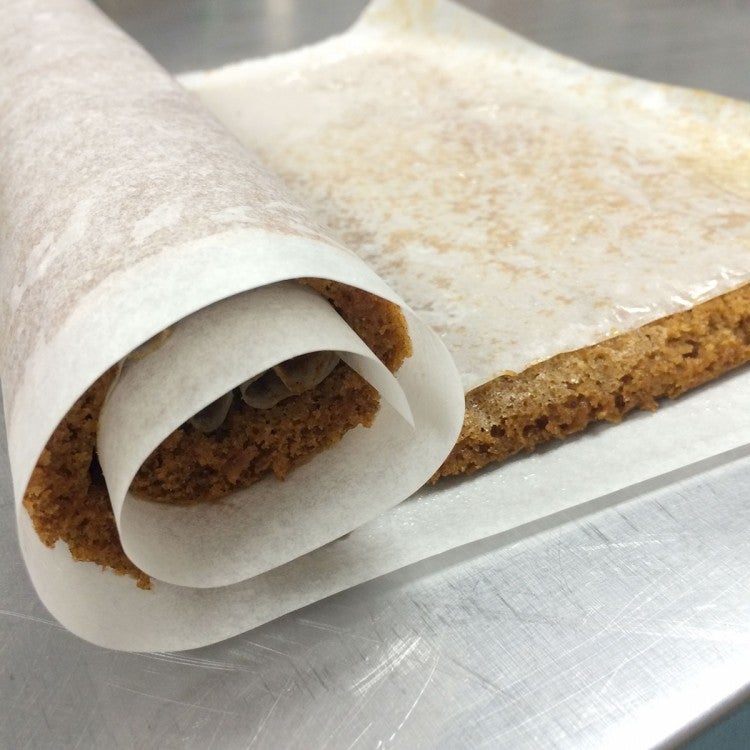 Loosen the edges with a knife or spatula. Lightly spray a second piece of parchment and invert the cake on top. Kind of like a parchment/cake sandwich.
Using those two pieces of parchment, roll the cake up from the short end.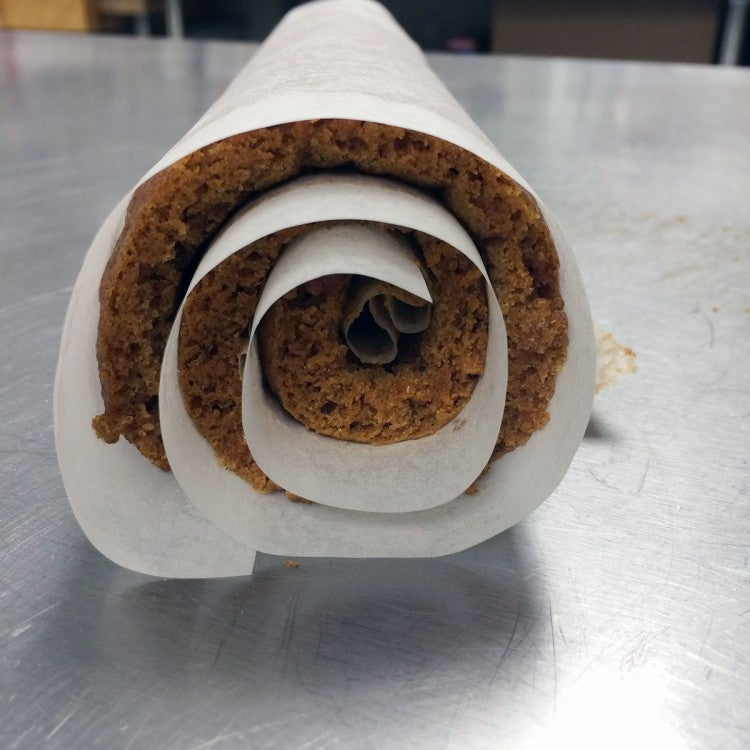 Allow it to cool completely, wrapped in the parchment.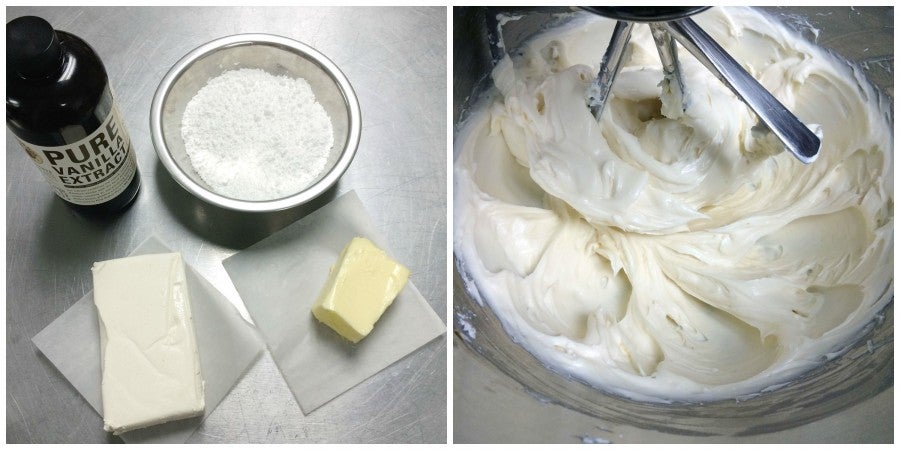 To make the filling, mix together 8 ounces of cream cheese and 6 tablespoons of butter until fluffy and well combined.
Add 1 cup of confectioners' sugar and 1 teaspoon of vanilla and beat until light and fluffy.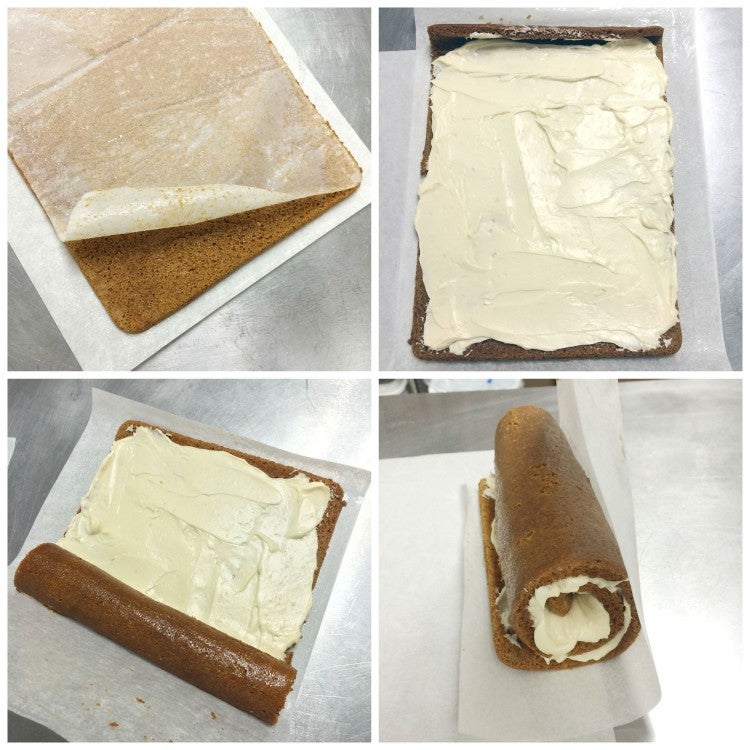 To assemble the cake, carefully unroll it and spread it with the frosting. Don't stress too much if a crack or two forms. The sweet cream cheese will act like glue and keep it all together.
Re-roll the filled cake, and place it seam-side down on a serving plate.
A trick I learned in all my experience making rolled cakes is to slide a serving plate underneath the parchment right at the end of the rolling. It'll roll off the parchment and onto the plate pretty perfectly. Saves you having to use your fingers or a spatula and potentially messing something up!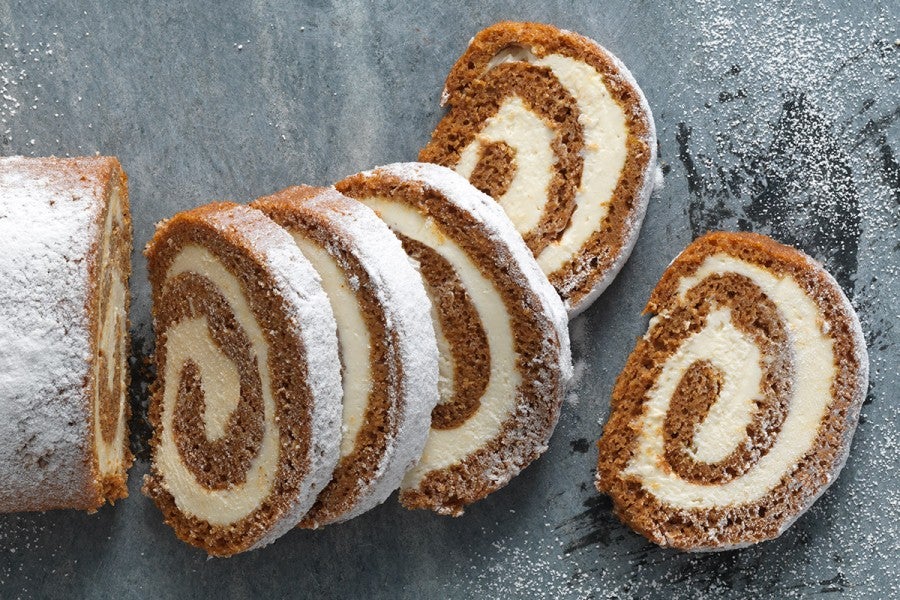 I find that this pumpkin cream cheese roll looks even better with a bit of a confectioners' sugar dusted on top. It's also a great dessert to make and freeze for when company is coming. Just pull it out an hour before guests arrive, then dust it with sugar just before the grand reveal.
The pumpkin season is upon us. Go ahead and indulge!
Please, bake, rate, and review our recipe for Pumpkin Cream Cheese Roll.
Jump to Comments