The fall issue of our baking magazine, Sift, is launching in just a matter of days. It will be on newsstands and available for online purchase on August 25! Packed full of delicious recipes and photos from writers and photographers all over the country, reading the magazine is like going on a foodie road trip.
As a matter of fact, one article in the issue DID engender a little road trip, as we stopped and enjoyed meals at classic diners along the East Coast. Easily identifiable by their barrel-shaped roofs, there are still quite a few original buildings up and thriving: holding on to that historic shape and serving up classic dishes for new generations to discover and enjoy.
I was inspired by the journey. So my friends and I took a visit to our local diner, which has been feeding the masses for over half a century. One of those friends just happens to be Julia Reed, who artfully photographed our brunch date.
Having breakfast or lunch at the 4 Aces Diner is a little like stepping back in time and eating in a different era. That's probably due, in part, to the rich history that surrounds this quirky diner.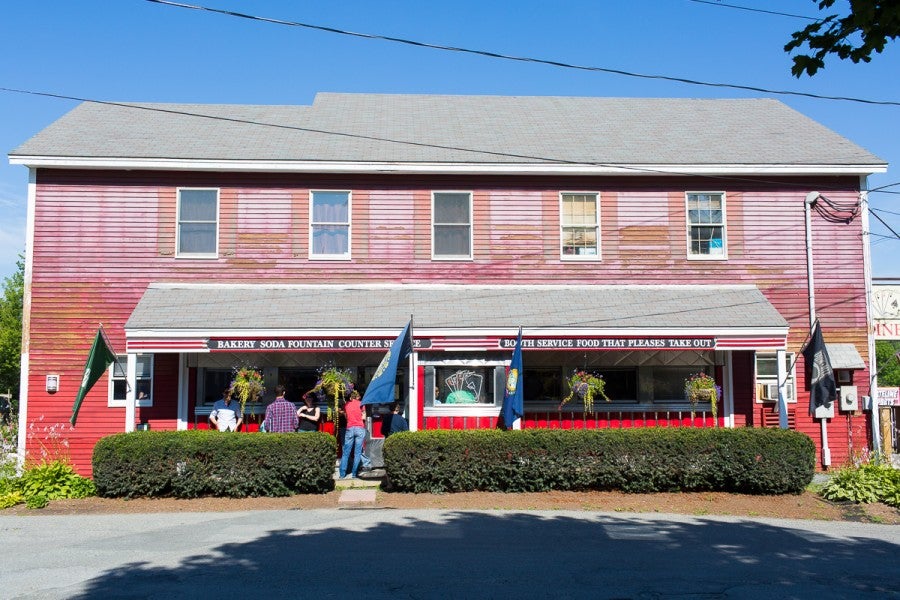 Built in the early '50s, the building originally rested up the hill from its current location. Back then, it was a classic 1952 Worcester diner car (#837), with a "rail car" shape.The remainder of the building is a wooden outer shell built around it back in the '80s, providing extra seating, storage, and office space for the management.
Stepping into the front door, and taking a seat at the bar, you can tell you're sitting in the original building. The signature rounded roof, with its recessed lighting and stainless steel backsplashes, is clearly visible.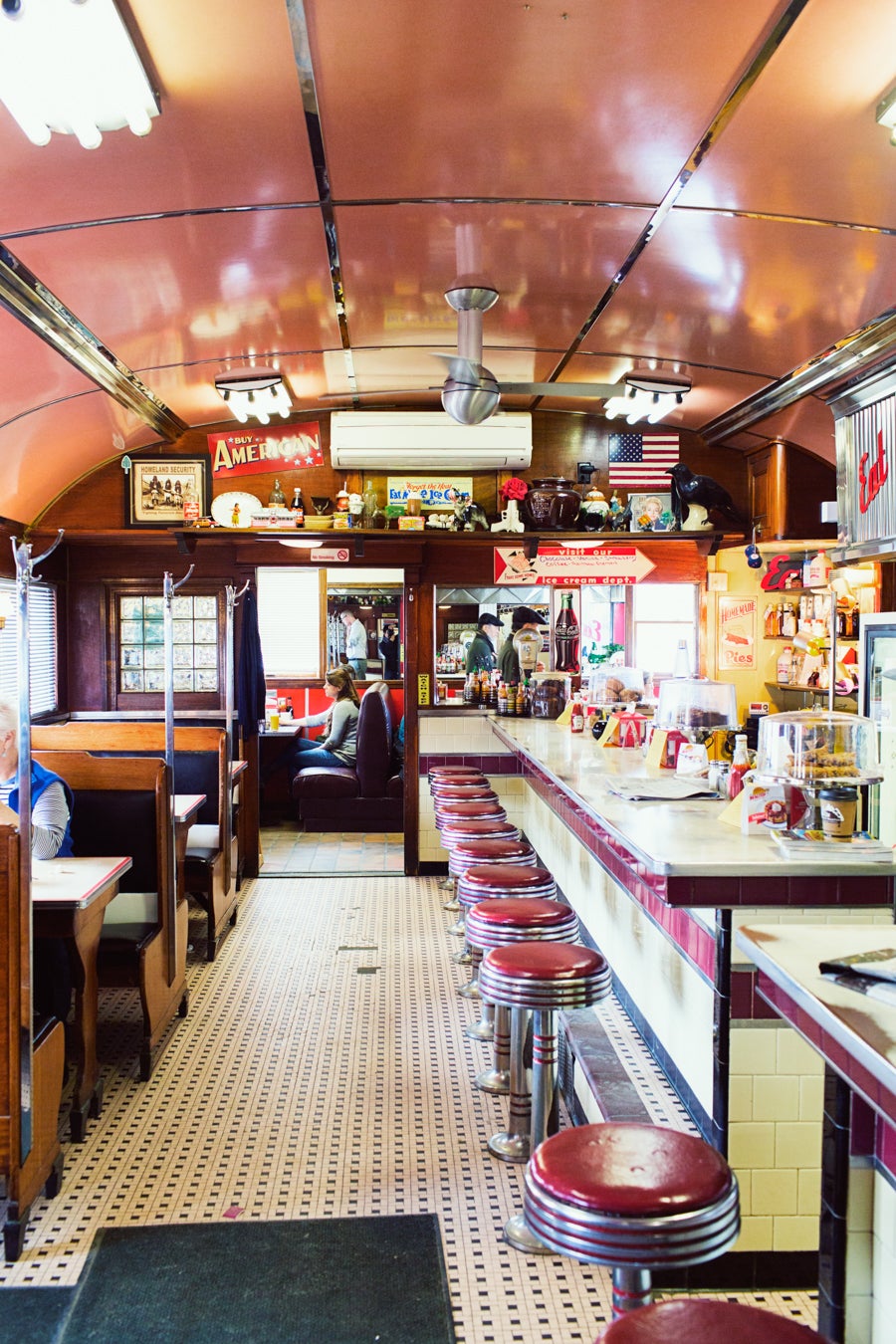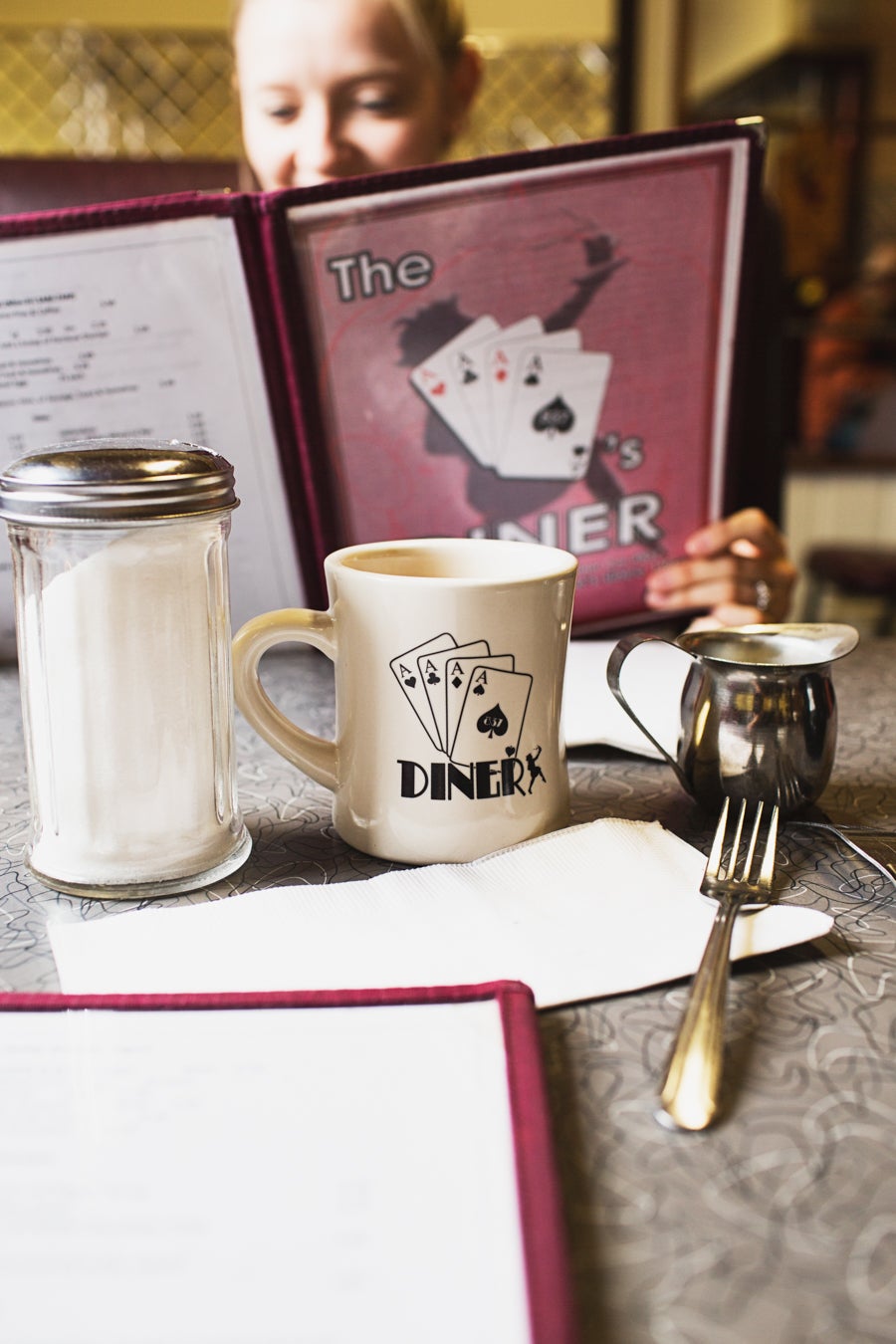 Leann Briggs, who co-owns the diner with her brother, Steven Shorey, grew up in the area and has been coming to the diner as a patron her entire life, before buying the restaurant first in the '90s, and then again in 2011.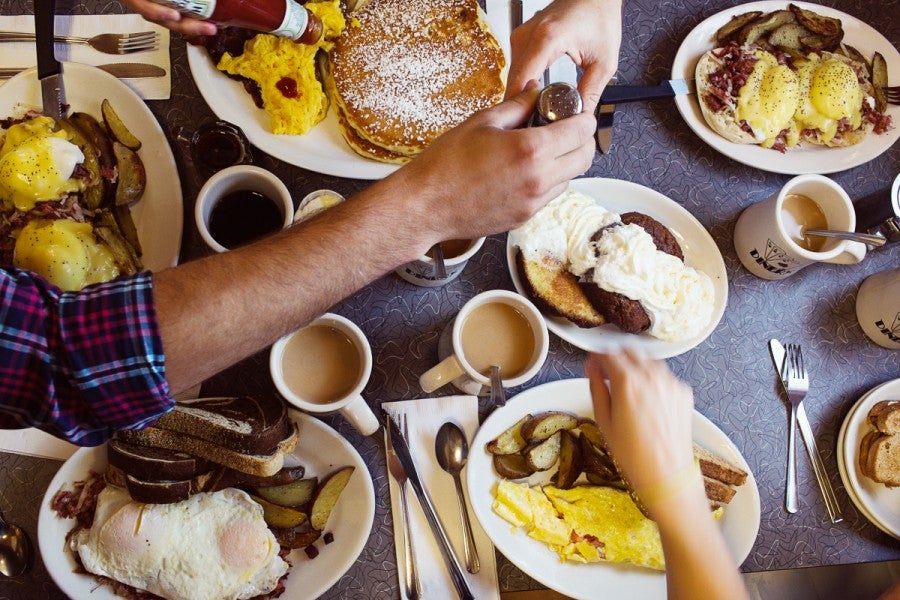 "My brother and I appreciate the community and the people," said Leann. "I think we've had such great success because (the diner) has been a fixture in the community since back in the '50s. I'd like to think the food had a little something to do with it, too."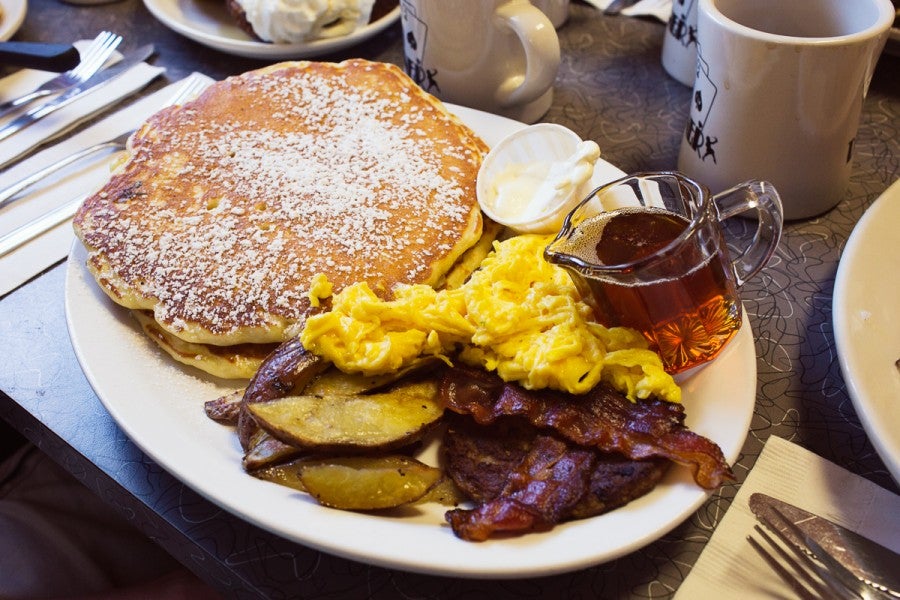 Serving a wide variety of items, with everything from Bubble and Squeak and breakfast burritos to BBQ burgers and classic Reubens, there are many ways to satisfy your dining desires. There's also an expanded weekend specials board, offering higher-end options, that keeps the line flowing out the door from opening until closing time.
4 Aces does their best to use local ingredients and products whenever possible. In fact, they proudly use King Arthur Flour in all of their baking, including their mouthwatering homemade doughnuts, fried up daily.
Undoubtedly, the item that brings the 4 Aces Diner the most recognition is their wide array of Benedicts. There are typically 4 to 6 on the menu, with more offered on the daily specials. On National Eggs Benedict Day (April 16), the staff goes all out, offering over a dozen different appropriately-themed items on the specials board.
If you're captivated by the history and lore of historic diners like these and the magical, homey communities they create – not to mention a great meal! – look for our feature about Northeast diners in the fall issue of Sift.
If you'd like to catch up on stories you may have missed in Sift, check out back issues of the magazine.
Jump to Comments