A cake rich in banana and pineapple with hearty pecans, all covered in sumptuous cream cheese icing, Hummingbird Cake isn't your everyday bakery cake but something so much more.
So many people have commented on the name Hummingbird Cake and wondered "who named it that, anyway?" that I went in search of an explanation. I was thrilled to find a great little blog over at toriavey.com. Tori researches and shares stories of unique recipes and their origins, like this gem of a cake.
The national bird of Jamaica is the doctor bird, a colorful member of the hummingbird family. It's so named because the probing of the bird at flower blossoms reminded people of the probing and prodding we all get at the doctor's office.
When Air Jamaica was formed in 1968, their tourism information included recipes from the island converted for use in the American kitchen, including their beloved Doctor Bird Cake. These cakes are so sweet and fruity it's claimed they even draw hummingbirds to the table.
Doctor Bird Cake became Doctor Byrd Cake in the Southern U.S., where Byrd was a popular family name, and from there became the more generic Hummingbird Cake we know today.
I love the fact that this cake is also known as Granny Cake and Don't Last Cake. Believe me, that's exactly what we experienced last time we served this cake in our test kitchen: it went from full three-layer cake to empty platter in 15 minutes flat. A record Granny could be proud of!
There are a few secrets to making this outstanding cake the best it can be, and we're happy to share those with you.
Bump up the flavor
Toasting nuts brings out depth of flavor as their natural oils roast. You can toast them in the oven as you preheat it for the cake; or you can toast them in a dry skillet on the stove top. The downside is that these oils can burn quickly, so whichever method you choose don't leave nuts unattended.  Watch them closely and remove them from the heat as soon as they become fragrant, and you'll be in the clear.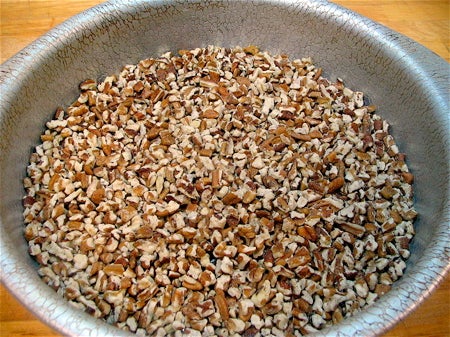 In the oven this should take about 5 to 7 minutes at 350°F; on the stove top over medium heat it'll be slightly longer. Don't be tempted to increase the heat to speed up the process; you'll end up sitting sadly in a smoky kitchen with no pecans for your cake.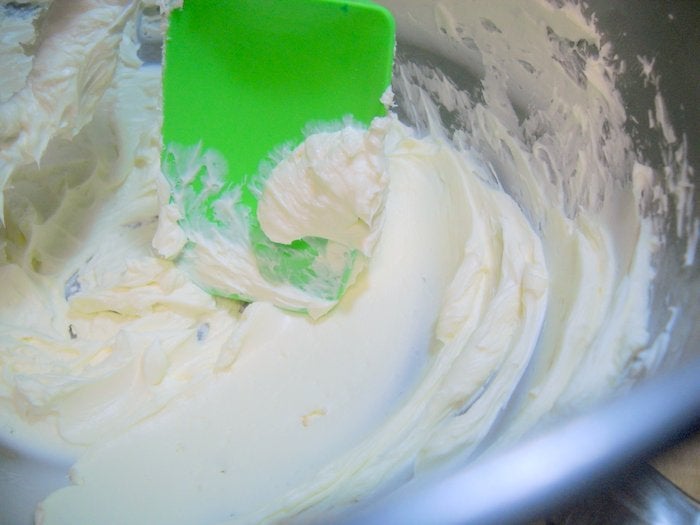 Use room temperature ingredients
Next, plan ahead and take the butter and cream cheese for your icing out of the refrigerator well ahead of time. Cold cream cheese makes for lumpy icing with unpleasant texture, as small pieces of cream cheese will remain in the otherwise smooth icing.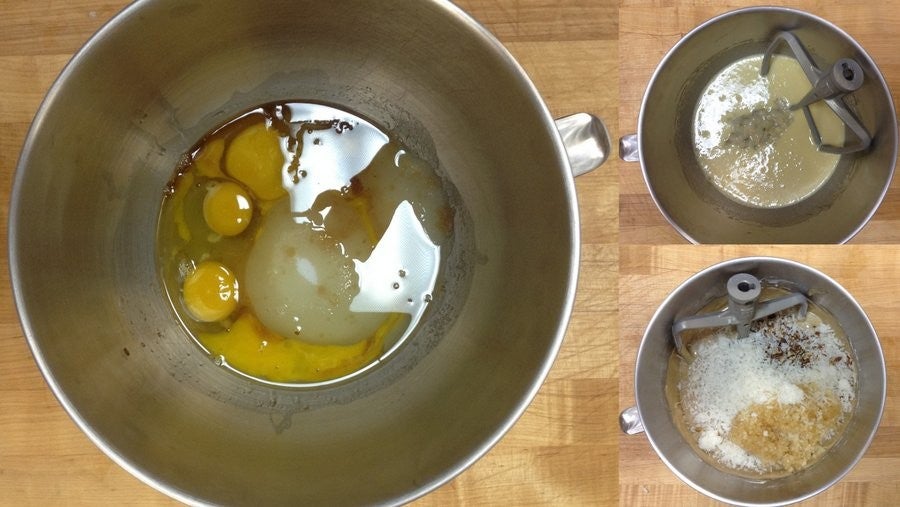 Pay attention to how the batter comes together
Bringing the batter together in a particular order definitely makes a difference. This cake is oil -and egg-based, so it's rich and moist like carrot cake as opposed to light and spongy like butter cake.
It's important to emulsify the eggs and oil for a couple of minutes, then add the banana and dry ingredients before the tasty bits and pieces. Let's take a closer look at how to make batter the correct way.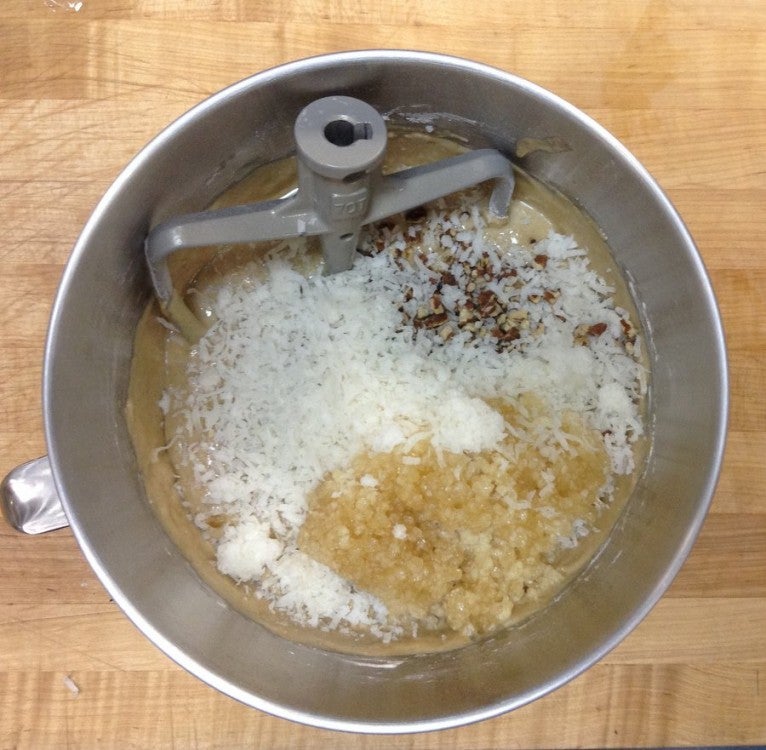 It's all about method
Hummingbird Cake not only has banana for moisture and flavor, but coconut, canned pineapple, nuts, and dried pineapple as well – about 60 ounces total, in fact. So, why not just dump it all together with the flour and stir it around?
For help in explaining this, I turned to King Arthur Flour's pastry chef and test kitchen expert, Frank. Here's how he talked me through it.
By creating batter first with eggs, oil and flour, you create a sturdy base into which you can stir your inclusions (fancy term for added bits), a batter in which they'll be well supported. If you just try to stir flour into a mixture thick with inclusions, you end up with pockets of flour that never get incorporated – and uneven batter.
Have you ever had a piece of carrot cake where the raisins or carrots sported clumps of flour? That's from adding the bits and pieces first, and then trying to work the flour in and around them to form your batter.
Baking science – it's fascinating!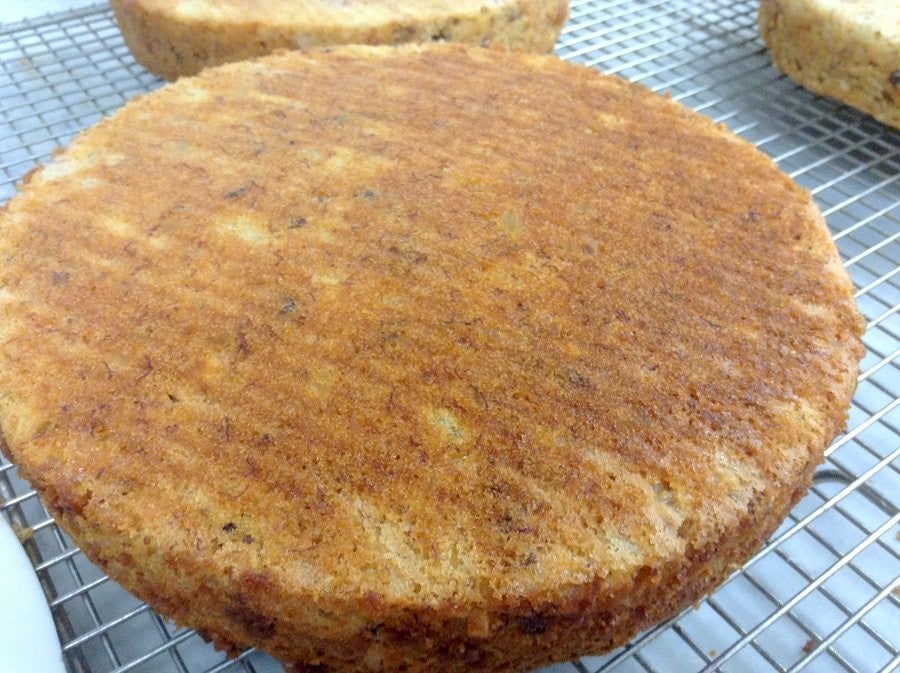 Let's talk texture
I weighed the batter for this cake and it was up in the 8-pound range. Talk about chock full o' nuts!
The self-rising flour yields a tender crumb, but each bite is still packed with tasty add-ins. If you're looking for a fluffy, melt-in-your-mouth cake, this might not be your first choice; but it's tops for being rich and moist.
Now let's talk a bit about self-rising flour. It's the only flour we sell that includes baking powder and salt in the base of a low-protein flour. If you have to use all-purpose flour that doesn't contain baking powder and salt, please be sure you add these to your recipe.
The basic formula for self-rising flour is 1 cup King Arthur Unbleached All-Purpose flour + 1 1/2 teaspoons baking powder + 1/4 teaspoon salt. Your cake texture will be somewhat denser/less soft due to the higher protein level in the all-purpose flour.
One thing I adore about these cakes is their even bake. No doming; just flat, smooth, and even in texture. You shouldn't need to trim the layers before creating your sky-high stack.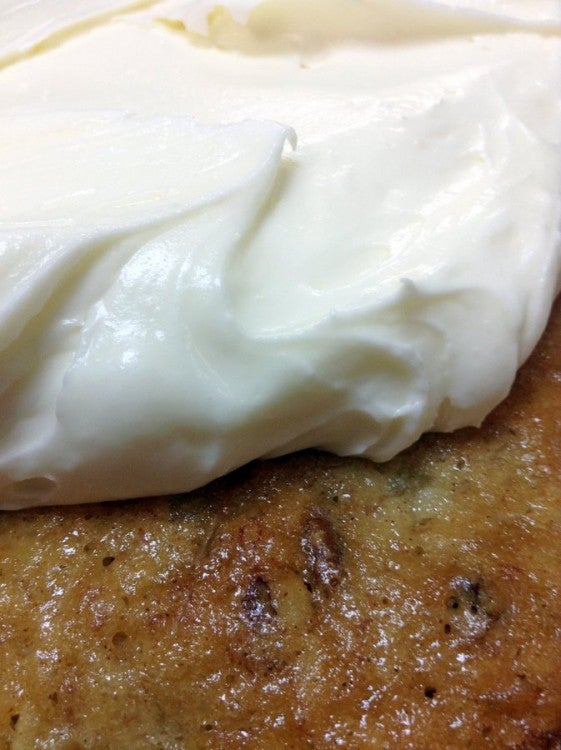 The icing on the (Hummingbird) cake
Remember how you brought your cream cheese and butter to room temperature first? A silky-smooth icing is your well-deserved reward. The butter and cream cheese will easily blend with the confectioners' sugar, leaving no lumps, just velvety soft swirls.
More step-by-step photos on cream cheese icing can be found on our Kitchen Sink Carrot Cake blog post.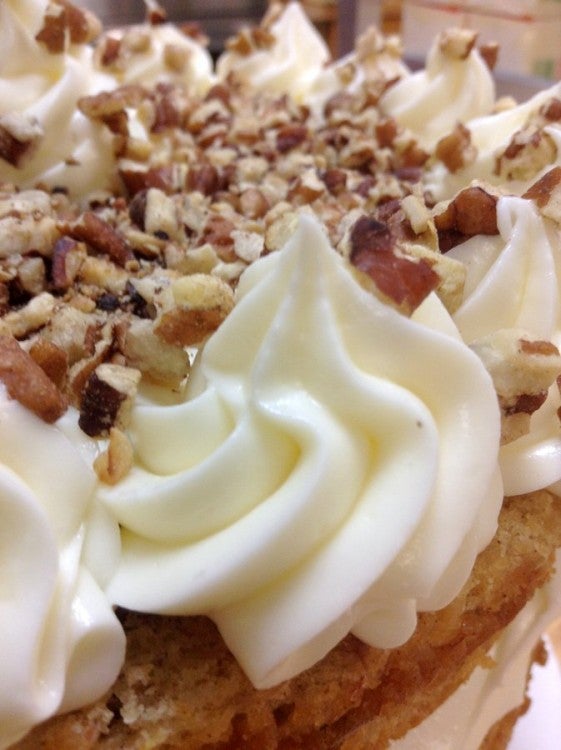 A well-deserved reward
We've delved together into the mysteries of Hummingbird Cake and come out the other side with layers of sweet knowledge. For me, I think a slice of Doctor Bird Cake is just what the doctor ordered after all of our studies.
Please bake, rate, and review our recipe for Hummingbird Cake.
Jump to Comments