Let's talk about toast.
This humble snack has gained serious popularity lately: you'll find it on the menu at high-end restaurants and hipster coffee shops. Cafés in San Francisco call it "artisanal" – and charge you up to $9 for a slice.
While that seems a little excessive, I'm happy that we're living through a toast renaissance because it's such an easy thing to customize and perfect at home. I love toast in all its forms, and I'd happily eat it for breakfast, lunch, or dinner.
The fantastic thing about a good slice of toast is its versatility. You can strip it down to the most simple – golden and dripping with fresh butter and a touch of salt – or you can top it with an endless array of ingredients.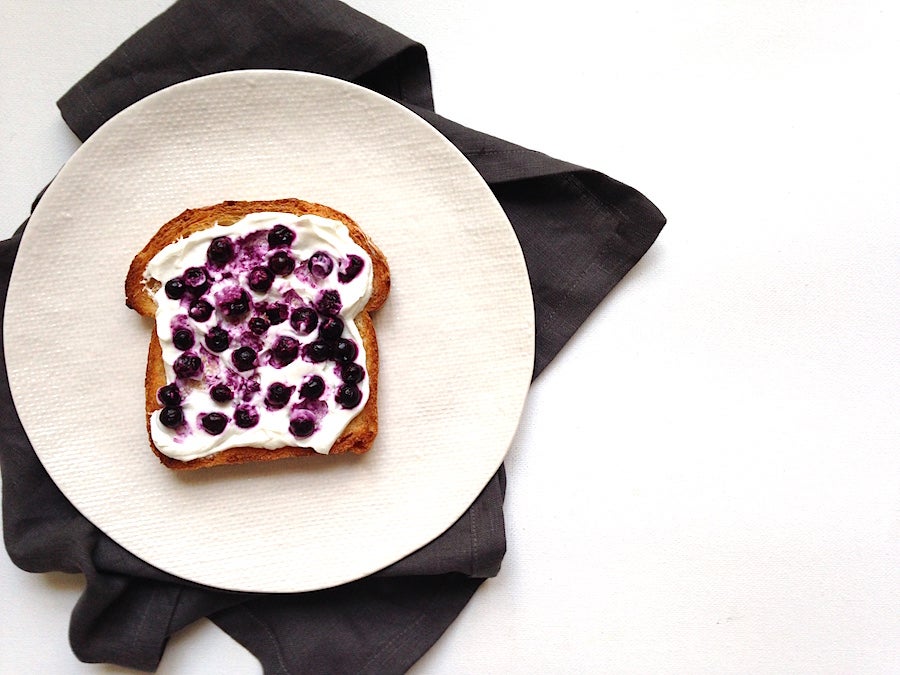 With some of today's variations, I'm essentially turning toast into an open-faced sandwich (a tartine, as the French call it), so I've used our Classic Sandwich Bread recipe as the base for my toasts.
This recipe has several merits when it comes to toast: it's very easy to slice, it's quite soft, and it has a good crumb. While I'll take toast any way you give it to me, I prefer using bread that isn't too airy or full of holes (like ciabatta). Bread without holes prevents your toppings from falling through – no one wants to lose precious jam or butter!
Softer bread is also crucial. You'll get a crunchy exterior by toasting, so using a crusty, artisan bread can result in toast that's too hard and difficult to bite into.
Now, on to the toast! You likely have your own preferences, whether you eat toast for breakfast or for a snack. I've included a few favorites for inspiration, but by no means should this limit you.
I'm already making a list of my next toast-based meals: melted cheddar and pesto, smoked salmon and thinly sliced cucumber, roasted grapes with ricotta and thyme, and so on.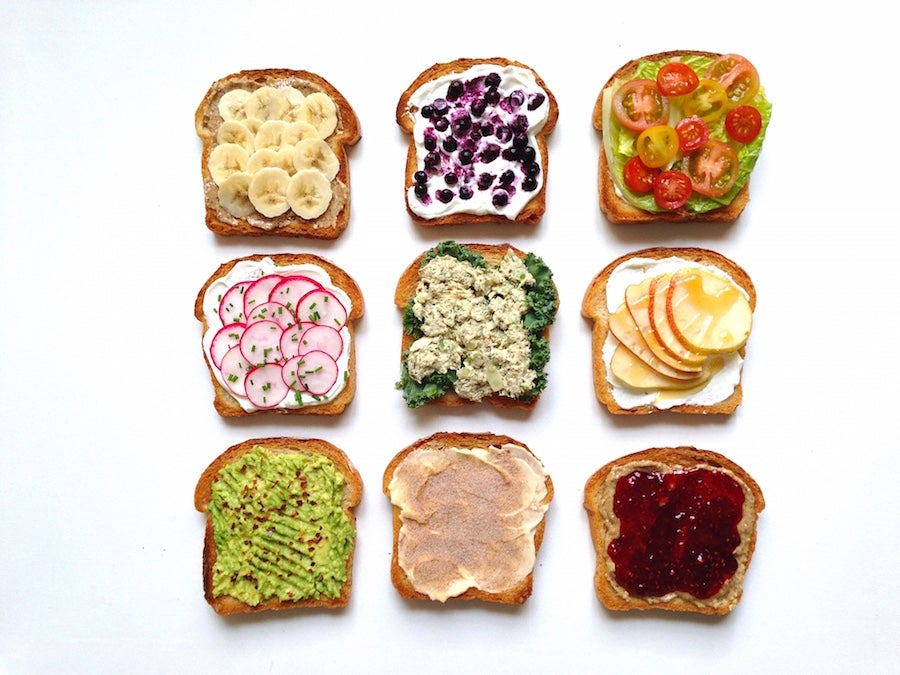 Here are nine ideas for topping your toasted sandwich bread, starting from the upper left:
Sliced banana and almond butter with crystallized ginger
Greek yogurt with fresh and frozen blueberries
Romaine lettuce with heirloom cherry tomatoes and homemade mayonnaise
Fresh ricotta with sliced radishes, flaky sea salt, and chives
Tuna salad with dill over raw kale
Sliced pears with honey and Greek yogurt
Smashed avocado with lemon juice, flaky sea salt, and red pepper flakes
Butter and cinnamon sugar
Peanut butter and raspberry jam
I'd love to know how you like to dress up your toast! Tell us in comments, below.
Jump to Comments