You know King Arthur Flour for its commitment to quality, and for being a leader in baking education. It should come as no surprise, then, that we're passionate about the future of artisan bread baking, and support its champions with a myriad of programs and commitments.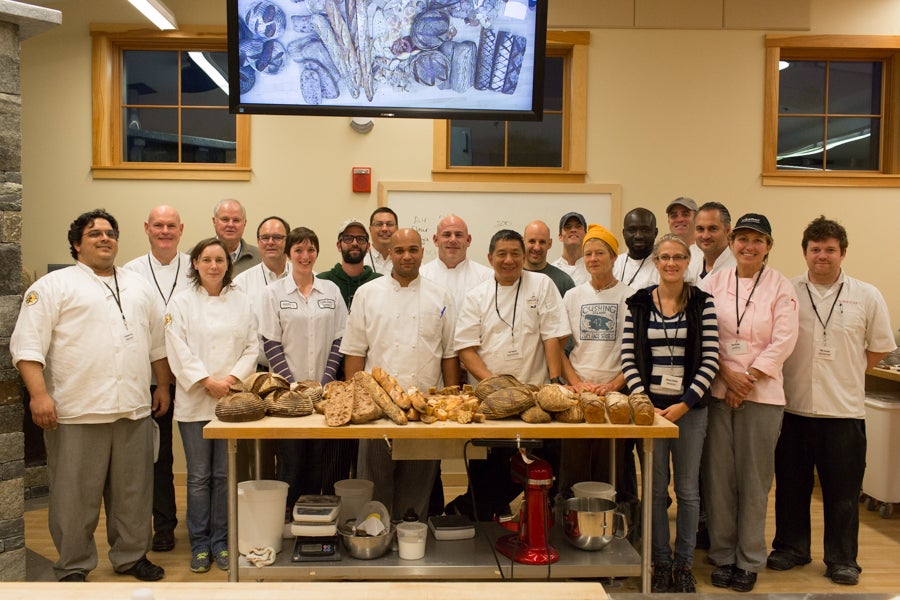 Professional bakers from around the country pose in front of their breads after the King Arthur Flour Artisan Bread Summit, November, 2014.
As a gold sponsor of the Bread Bakers Guild of America (BBGA), we regularly send our best instructors around the country to teach classes to bakery owners and craft bakers alike, and bring other Guild experts to our Baking Education Center in Vermont.
We support culinary colleges such as the French Pastry School, Johnson and Wales, and Kendal College by subsidizing their flour, and offering educational support to nurture and feed the ambitions of young bakers. We currently employ two bakers who've competed on Team USA at the Coupe du Monde de la Boulangerie (the "bread baking Olympics"), and recently sponsored the bid of a third King Arthur Flour baker – Martin Philip – to qualify for the 2016 team.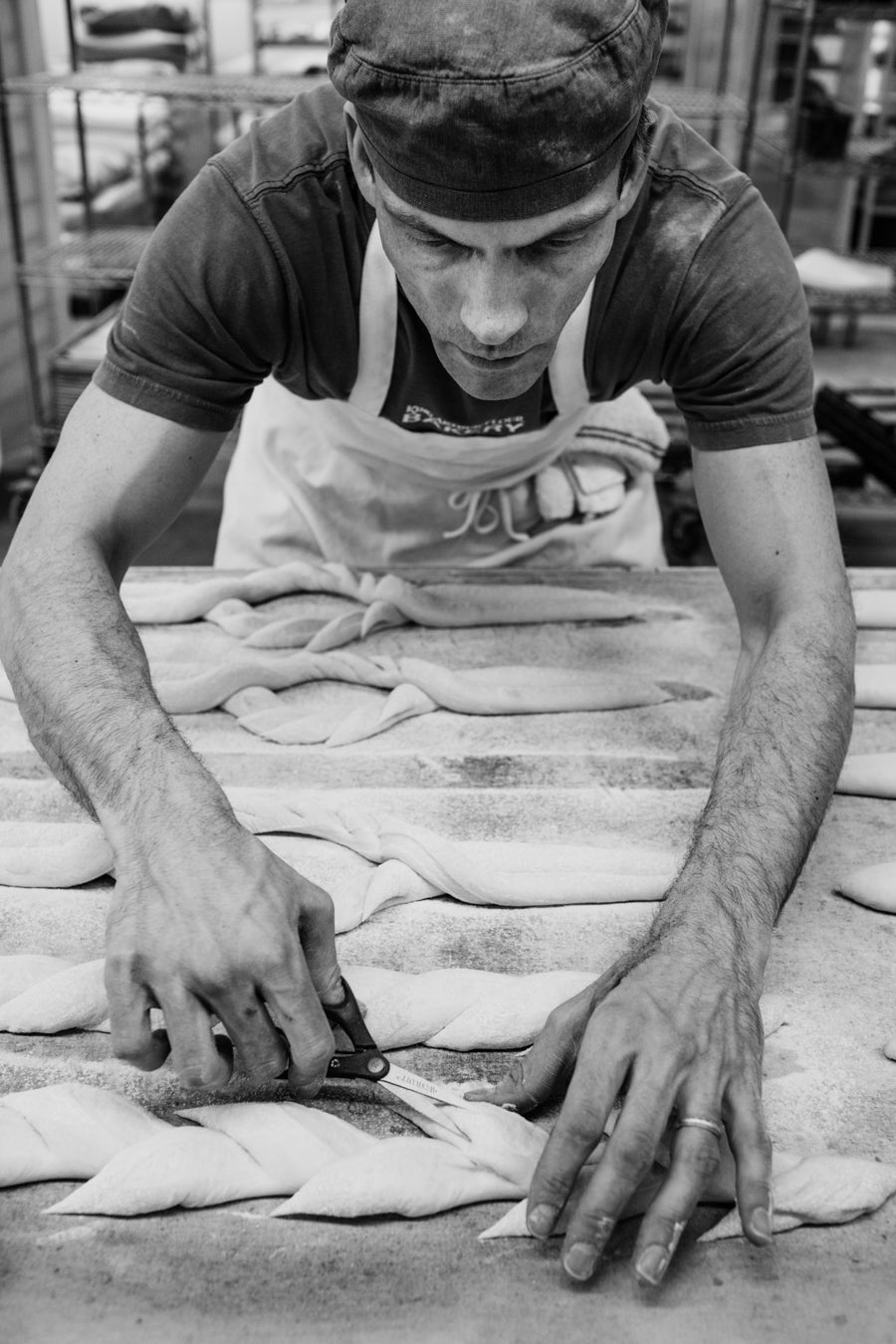 Martin spent over a year honing his already-expert bread-baking skills, and made it to the final round of the Coupe trials this month. While he didn't make Team USA, he beat out many would-be contenders, and ranked among the top five bread bakers in America. BBGA member, former Coupe du Monde competitor, and King Arthur Flour employee-owner Jeff Yankellow attested to the level of skill in this year's trials. The work done by the Guild and its sponsors has raised the quality of applicants exponentially in recent years. We're proud to have supported the organizations and people who've made this happen!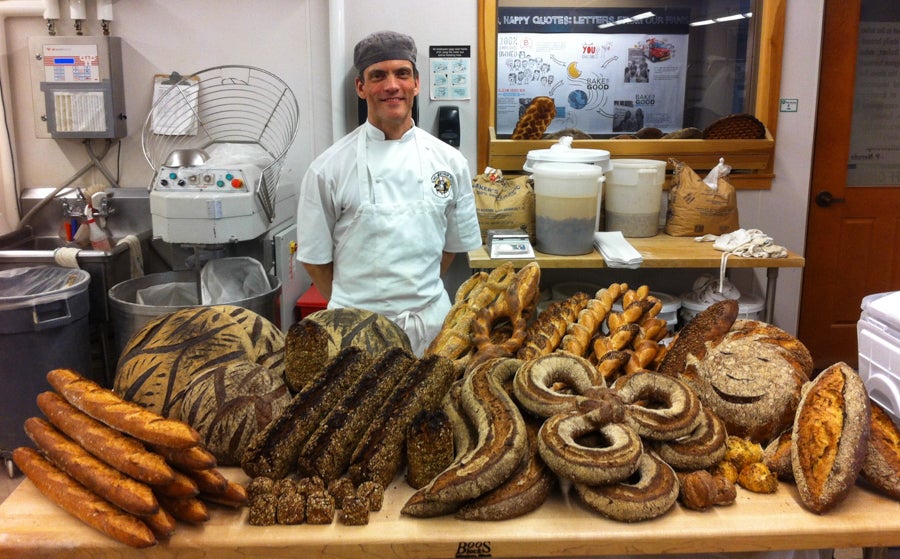 Martin poses with his final production run in the King Arthur Flour bakery. (photo by Jeffrey Hamelman)
We're tremendously proud of Martin's work, and wanted to share some images from the competition's final round. While recipes aren't currently available, some of Martin's breads will be featured in our Norwich Bakery and Café in the coming months. Everyone had their favorites, but my fingers are crossed for the Sunseed, Boxcar, and Pain de Mie loaves to make an appearance!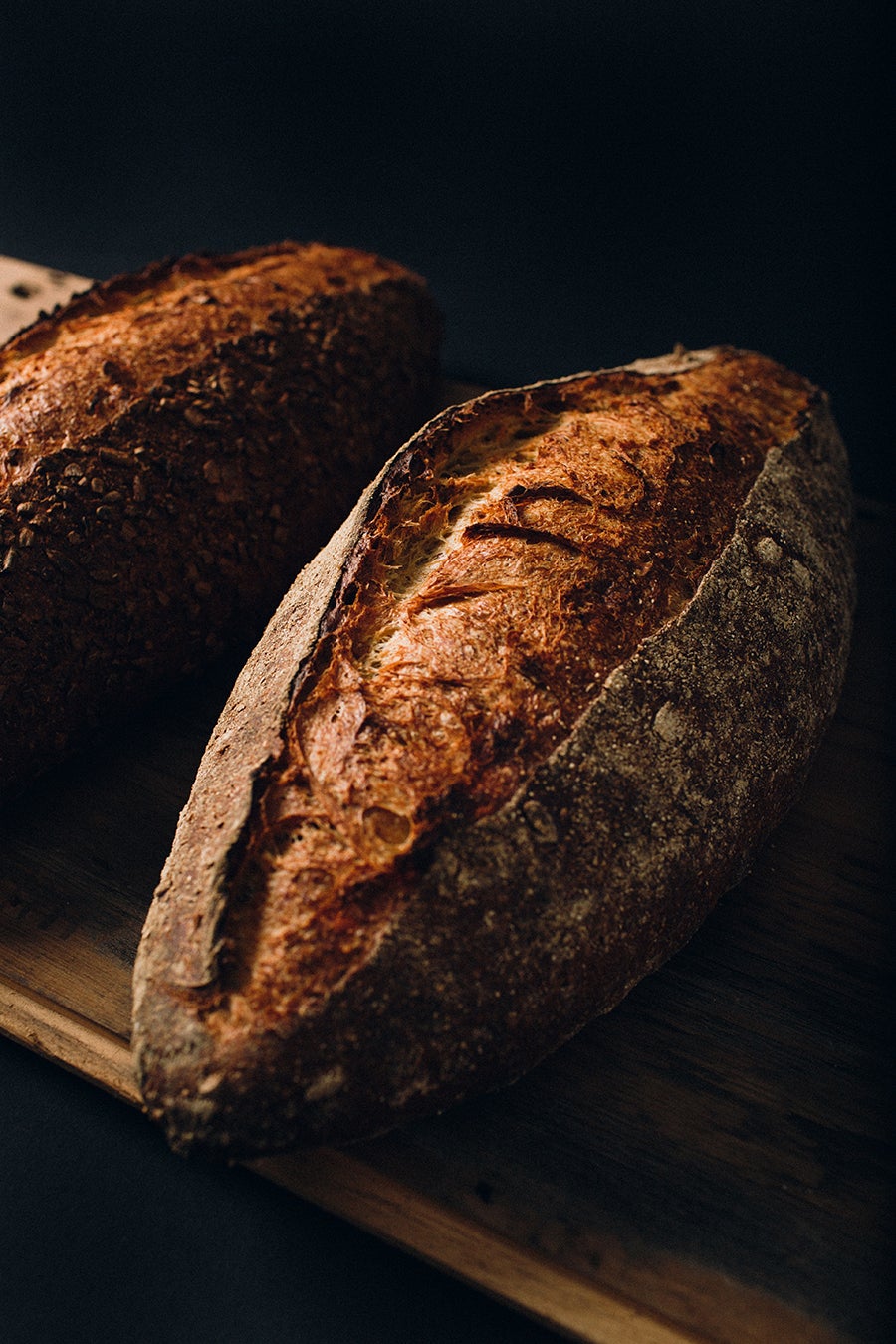 This Sunseed bread incorporates roasted winter squash, sunflower seeds, yellow durum flour, cracked corn grits, and black pepper.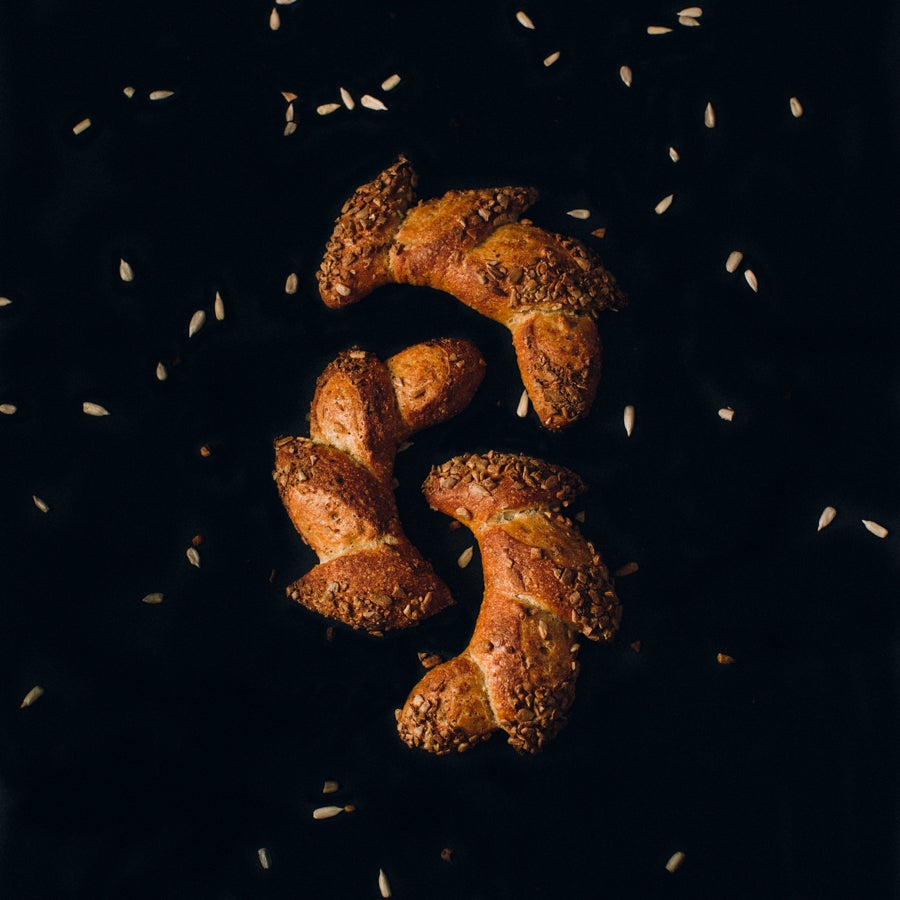 Sunseed rolls, a variation of the Sunseed loaf.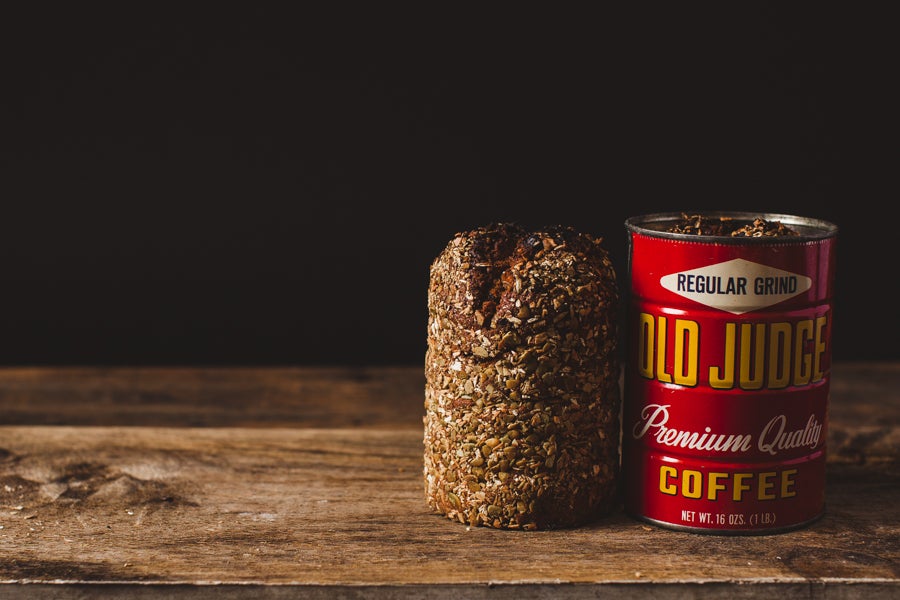 This PowerBROT can bread was inspired by Martin's great grandmother, Momie, who preferred to bake the bread instead of steaming it, as it was traditionally prepared. Martin's formula is a marriage of his great-grandmother's brown bread recipe and a traditional German Vollkornbrot, containing whole wheat, whole cornmeal, whole rye, molasses, oat groats, flax meal, flax seeds, and dried blueberries. The loaf is coated in a mix of pumpkin seeds, whole teff berries, and rye chops.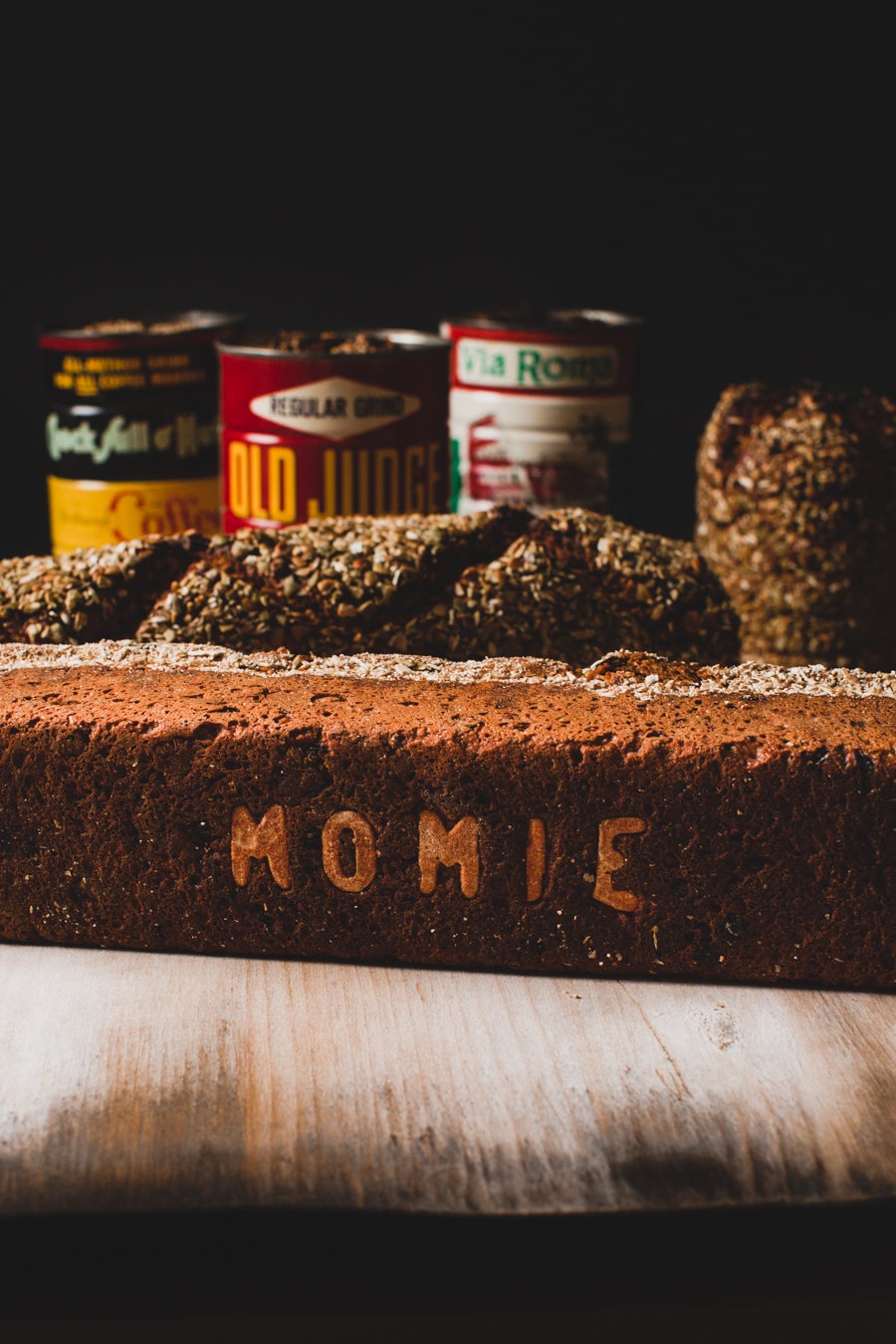 Martin spelled his great-grandmother's name with dough and placed it on the bottom of the loaf version of the PowerBROT.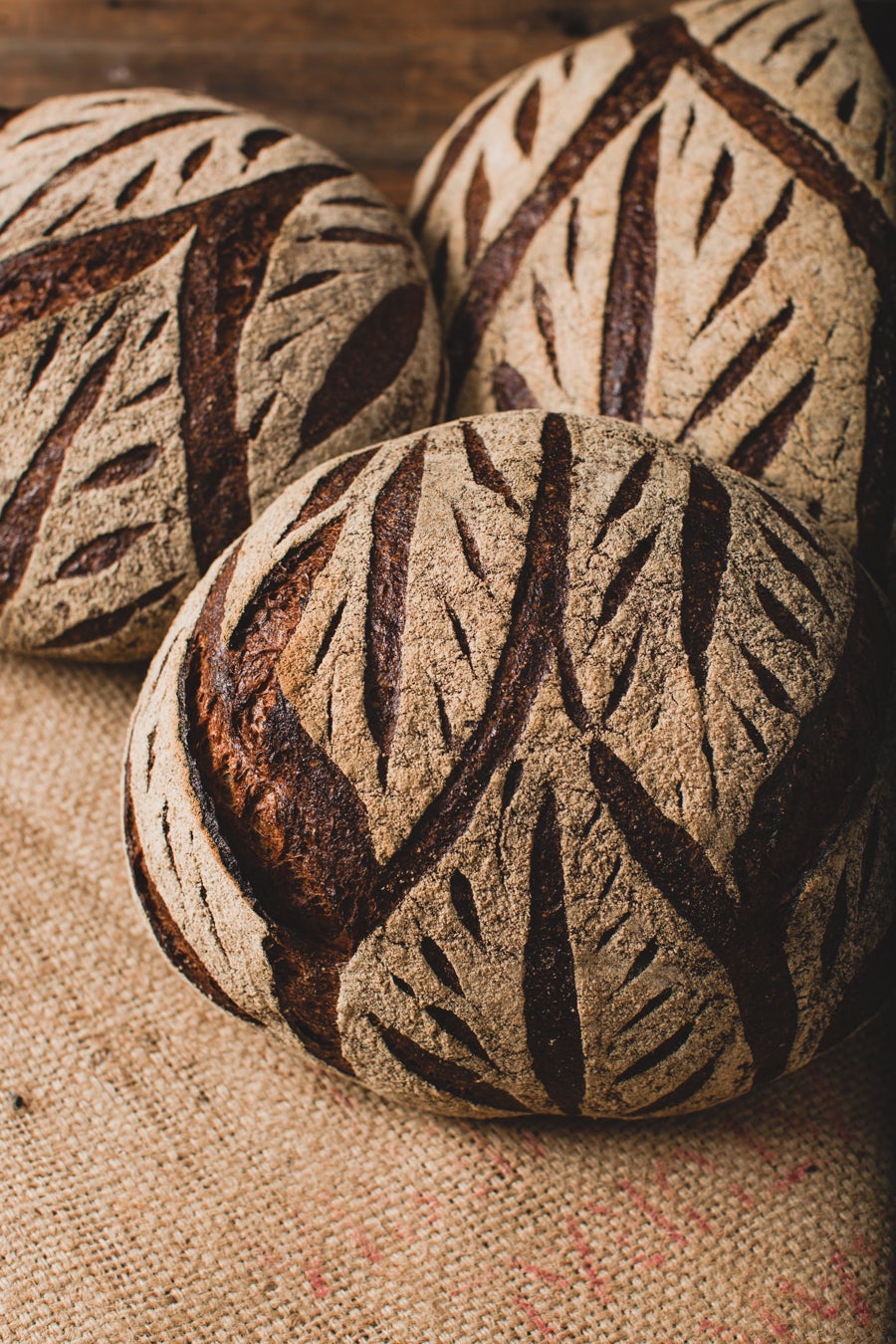 This Kvassmiche begins with a brew of liquid levain culture, fresh apples, toasted old bread, and sugar. To this, sassafras, fresh ginger, star anise, and vanilla beans are added, and allowed to steep for 12 to 18 hours. The mixture is strained and mixed with locally milled wheat.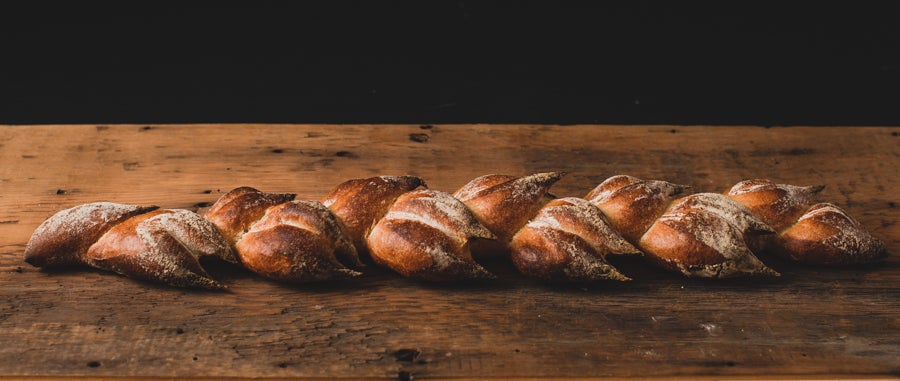 Flour. Water. Yeast. Salt. These four simple ingredients comprise the baguette. The fifth ingredient – time – makes this beautiful loaf. Decorative cuts and shaping add flair.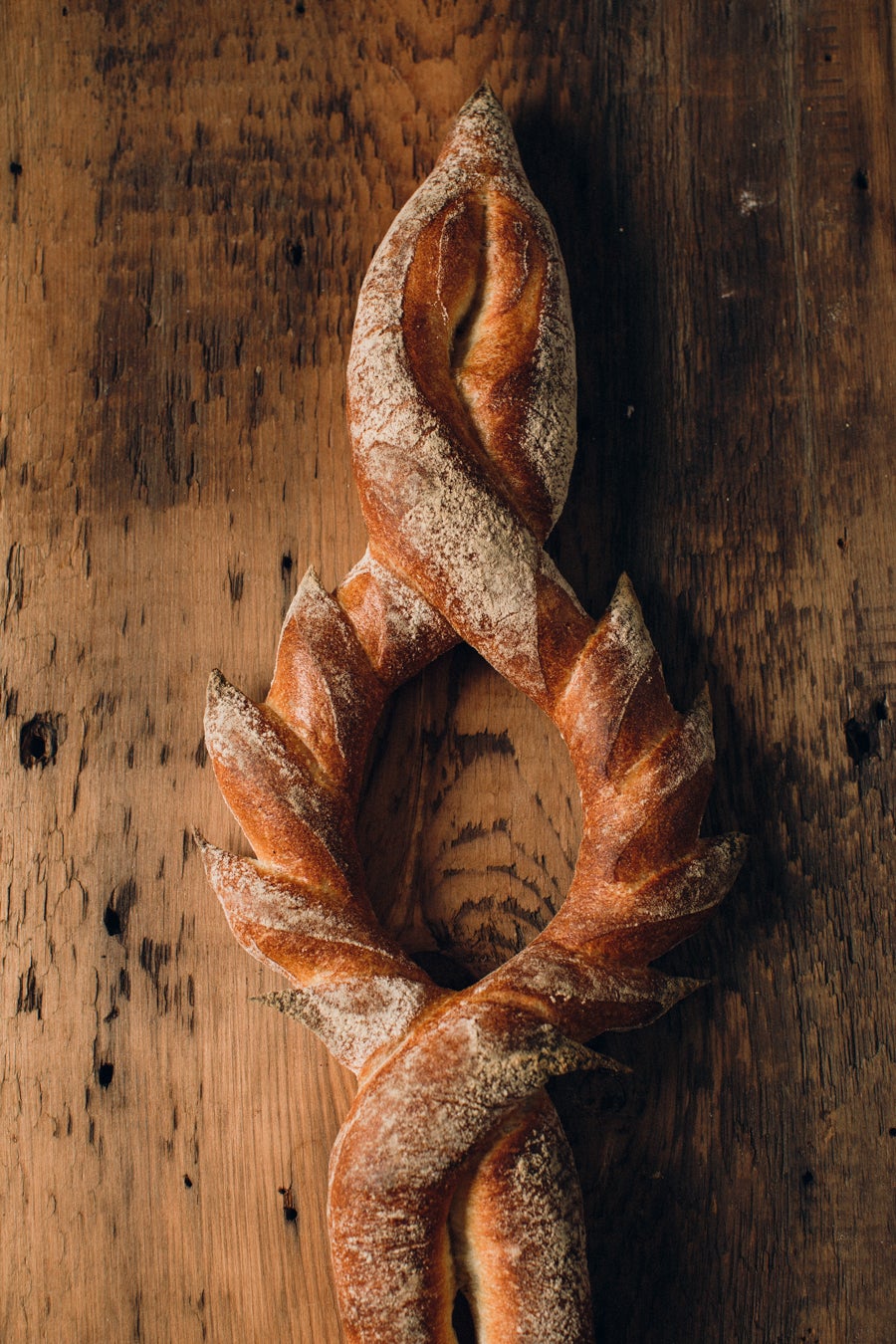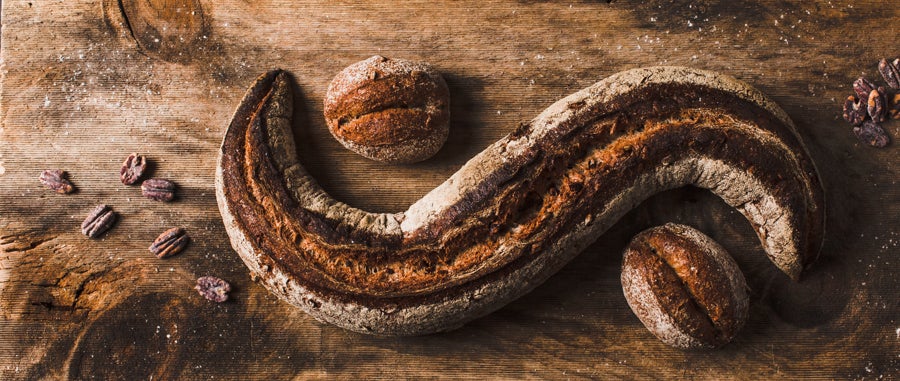 Named after a memory from Martin's youth, the Boxcar brims with Southern flavors – caramelized pecans, native flint corn, toasted rye berries, smoked barley malt, whiskey, and molasses make up the base of this hearty, flavorful loaf. Smoked Lapsang Souchong tea adds a hint of tobacco flavoring, pulling us deeply into the memory of a childhood spend in the South.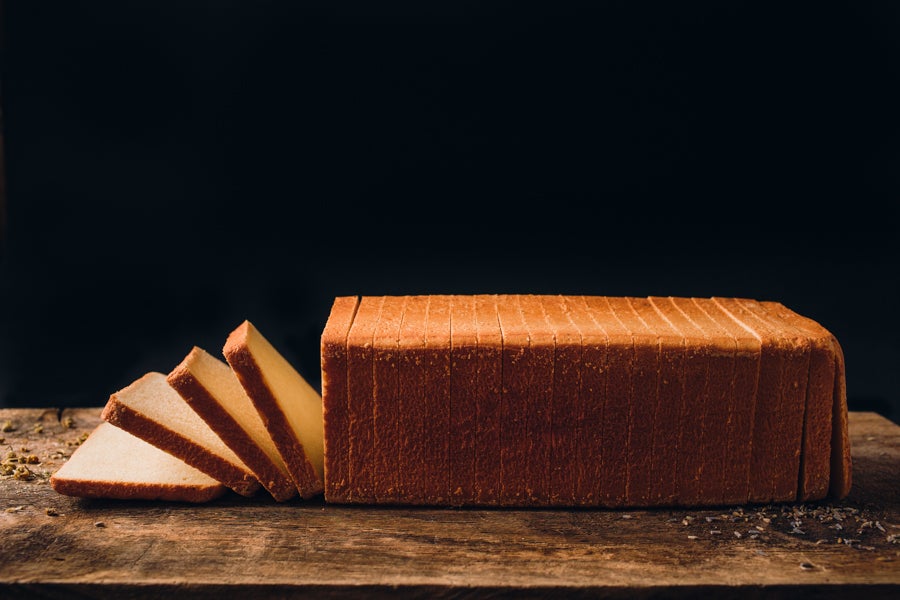 The Beekeepers Pain de Mie was an easy favorite. Made with durum flour, butter, and a honey, lavender, and chamomile-infused milk tea, this loaf is golden and slightly sweet. It also made an incredible grilled cheese sandwich!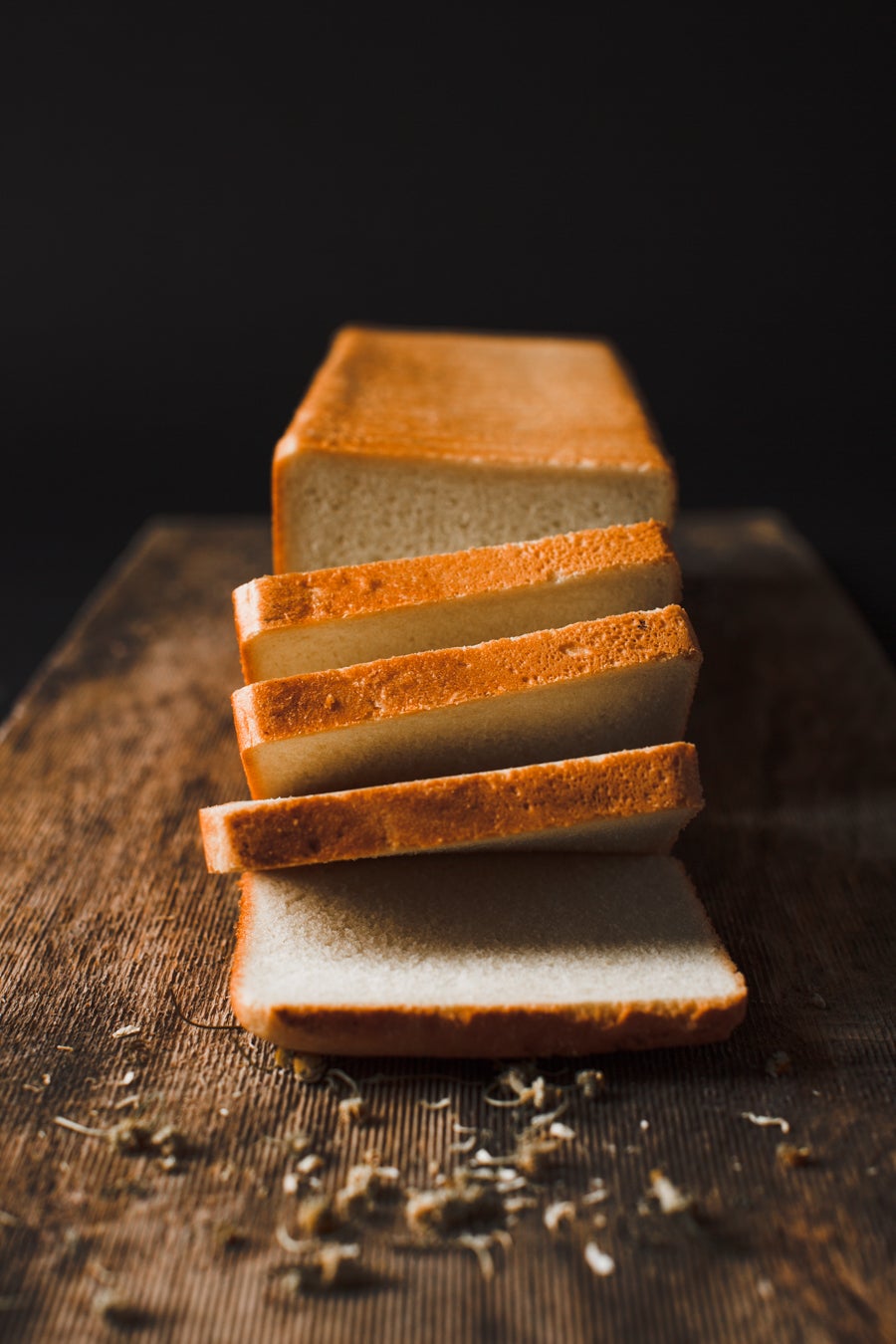 We're proud to support artisan bread baking nationwide, and are especially proud of our own Martin Philip, for his tremendous work and dedication competing for a seat at the Coupe du Monde.
Want to hone your own artisan baking skills? We offer hundreds of classes a year at our Baking Education Center in Norwich, Vermont, and offer a wealth of resources online.
And of course, if you get stuck, you can always call our Baker's Hotline at 855-371-2253.
Jump to Comments