Gluten-Free Pumpkin Muffins
Skip the gluten, savor the flavor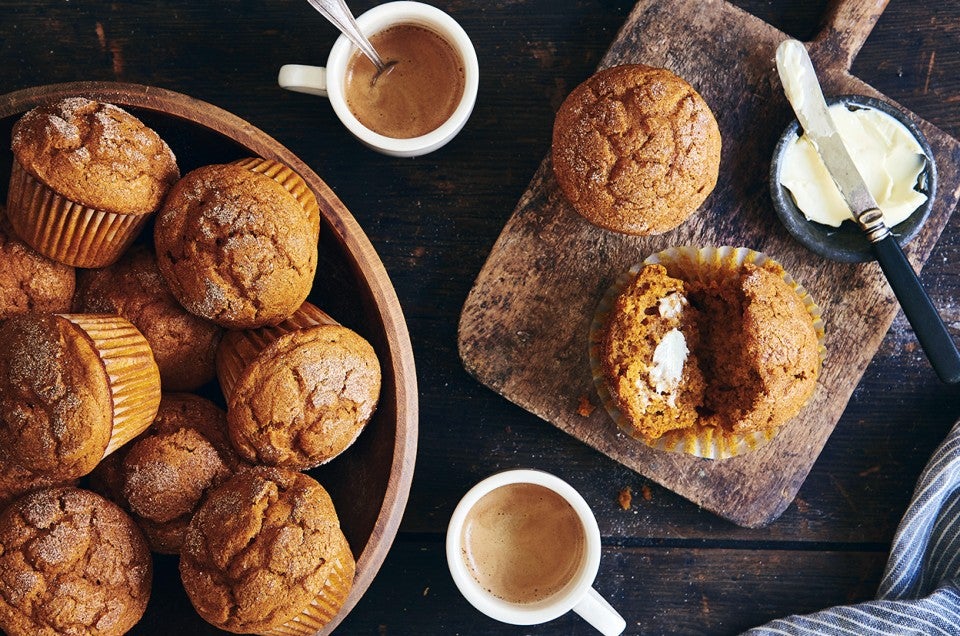 Looking for a colorful addition to your autumn bread basket?
You won't do better than these pumpkin muffins.
Pumpkin, aside from its compelling autumnal flavor, is just plain pretty.
And unlike most fruits and vegetables, baking doesn't seem to affect its color; your beautifully baked pumpkin muffins are just as brilliantly gold coming out of the oven as the batter was going in.
Are you hosting brunch for a crowd? Providing treats for a bake sale? So many folks are eating gluten-free these days, you'll want to include these GF muffins.
Thankfully, they're so tasty that even the gluten-eaters will enjoy them – and never know the difference.
Preheat the oven to 375°F. Grease a 12-cup muffin pan, or line the pan with papers, and grease the papers.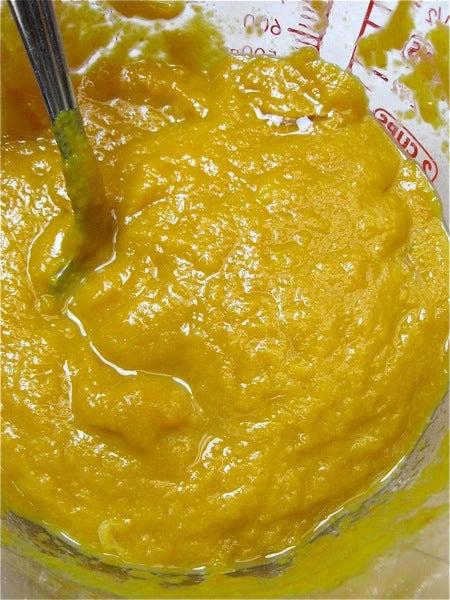 Whisk together the following:
3 large eggs
2 tablespoons (43g) molasses
2 scant cups (425g) or one 15-ounce can pumpkin purée
Set the mixture aside.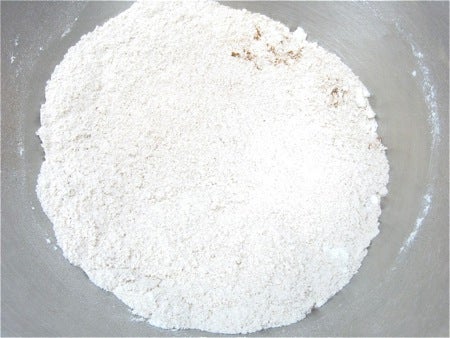 In a separate bowl, whisk together the following:
1 3/4 cups (262g) King Arthur Gluten-Free All-Purpose Flour
1 cup (198g) sugar
2 teaspoons baking powder
1/2 teaspoon xanthan gum
1/2 teaspoon salt
2 teaspoons pumpkin pie spice (or substitute 1 teaspoon ground cinnamon, 1/2 teaspoon ground ginger, 1/4 teaspoon ground allspice, and 1/4 teaspoon ground nutmeg)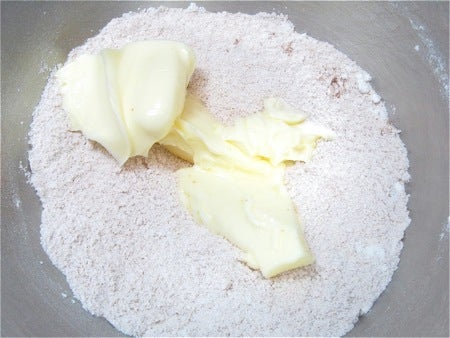 Add 8 tablespoons (113g) soft butter.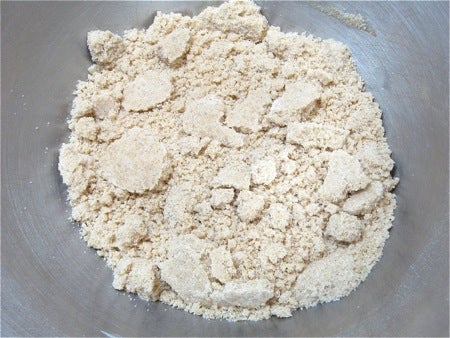 Mix with an electric mixer until crumbly. The mixture will look like coarse sand.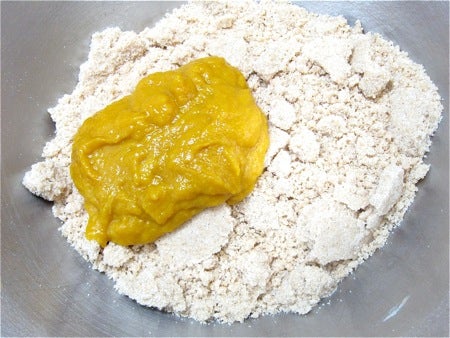 Add the pumpkin mixture a bit at a time, beating well with an electric mixer after each addition.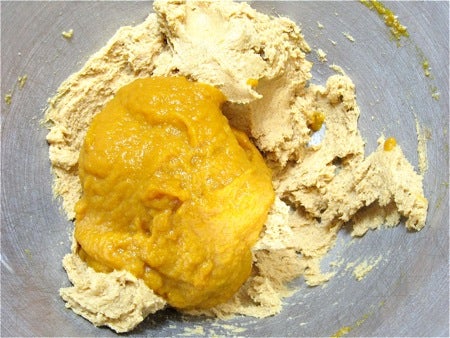 Really, do this a blob at a time; don't just dump the entire bowl of pumpkin/eggs into the dry ingredients all at once.
Also, be sure to scrape the bowl each time you add more of the pumpkin mixture. GF batters can be quite sticky, and you want to make sure you've collected all the "goo" off the bottom and sides.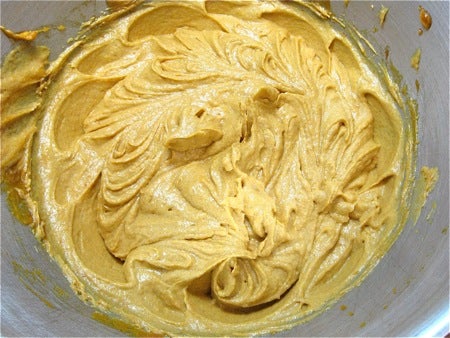 Once all the pumpkin is added, beat for 1 to 2 minutes, until the mixture is fluffy.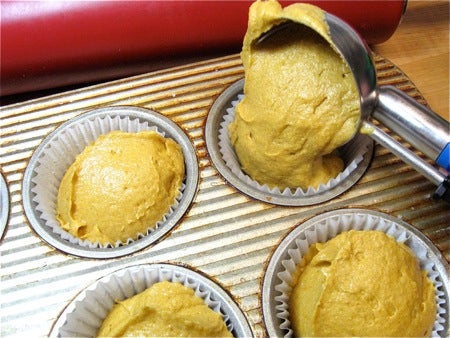 Scoop the batter into the prepared pan, mounding the cups full. An overfilled muffin scoop works well here.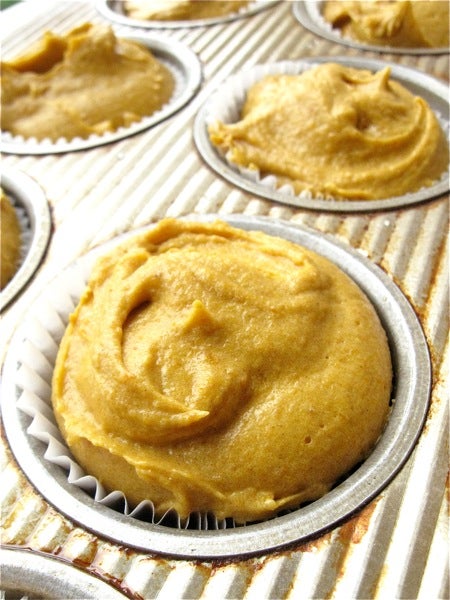 The batter will rise above the level of each cup; that's fine.
Let the muffins rest for 10 minutes.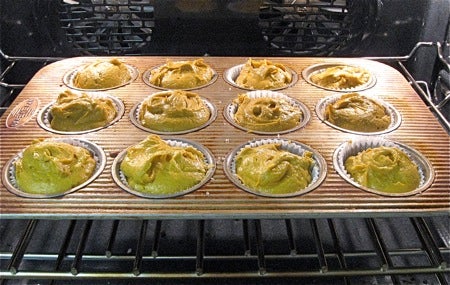 Bake the muffins for 22 to 25 minutes.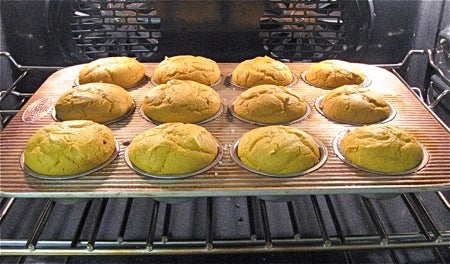 When done, the middle of a muffin will spring back when lightly touched.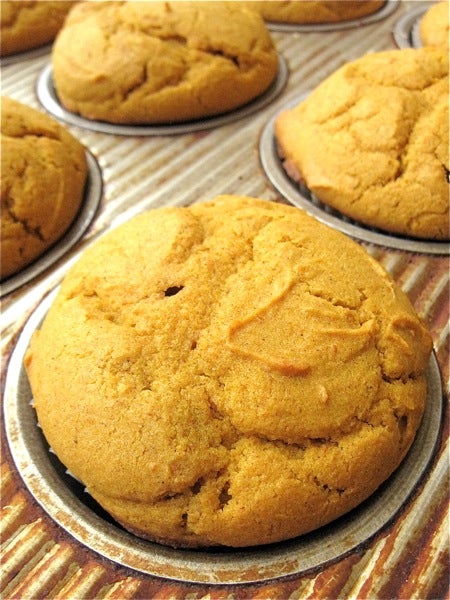 Remove the muffins from the oven and let them rest for 5 minutes before transferring them to a rack to cool.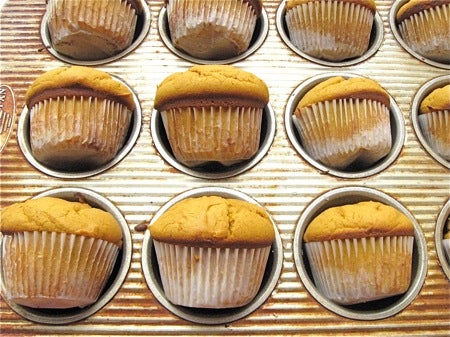 If your fingers can stand the heat, tip them in the muffin cups so their bottoms don't steam. If you're dexterous, you can do this with the tip of a table knife.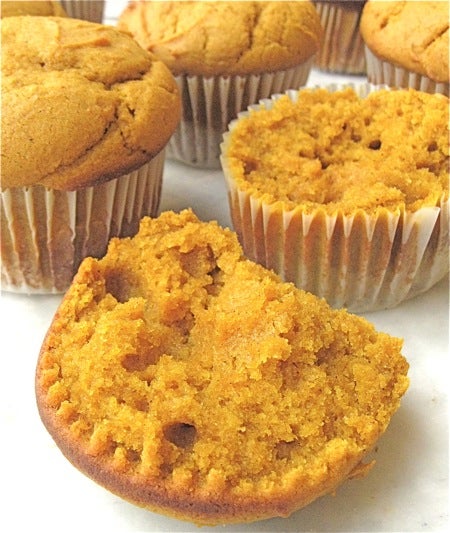 Break open and serve warm.
Butter is a good accompaniment, of course; as is apple butter, or pumpkin butter.
Read, bake, and review (please) our recipe for Gluten-Free Pumpkin Muffins.
Jump to Comments