Cheese bread.
Oxymoron, –noun: contradictory terms used in conjunction, e.g., genuine imitation.
If there's an opposite of oxymoron, that's what the words "cheese bread" would be.
Because there are no two words in the bake-o-sphere that fit together quite so nicely as "cheese," and "bread."
Lives there a cheese-y bread we don't all lust after? Think Gruyere-Stuffed Crusty Loaves. Three-Cheese Semolina Bread. Savory Cheese Bread.
And now, the easiest, cheesiest of them all:
This simple baking soda bread stirs together in a flash. Simply dollop the batter into a pan, bake for about 45 minutes, and there you have it–
Moist, tender, golden cheese bread, perfect for breakfast OR lunch OR dinner.
Enough with the words. Let's make this bread.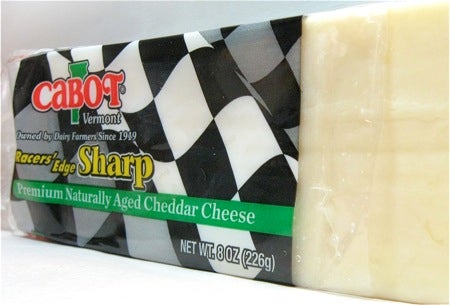 This is one of my favorite cheddars: Cabot's "racer's edge" sharp. I love their "seriously sharp," too. If you're looking for a well-made Vermont cheddar, you just can't go wrong with Cabot.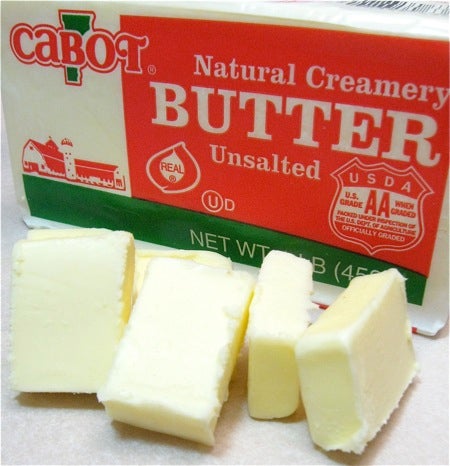 Ditto Cabot butter – a real quality product. Plus, I love that it's produced by a farmers' cooperative here in Vermont. It's nice to know exactly where your food comes from, and who made it...
Preheat the oven to 375°F.
Whisk the following in a mixing bowl:
2 1/2 cups (298g) King Arthur Unbleached All-Purpose Flour
2 teaspoons baking powder
1 teaspoon baking soda
1/2 teaspoon salt
Add 4 tablespoons (57g) cold unsalted butter, cut into pats.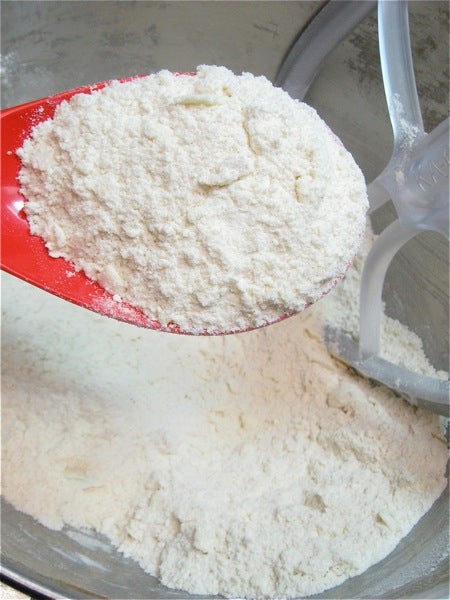 Work the butter into the flour until the mixture is crumbly.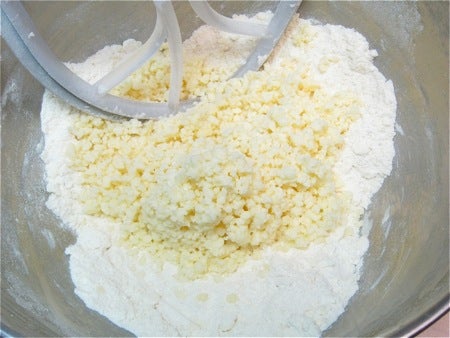 Add 8 ounces (227g) sharp or extra-sharp cheddar, grated; about 2 cups, lightly packed. Toss to combine.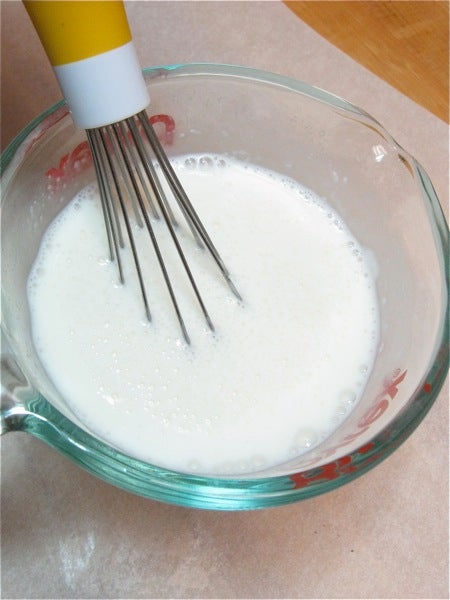 Next, measure out 1 1/4 cups (283g) buttermilk.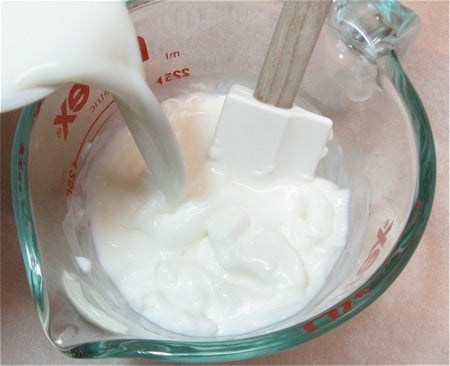 If you don't have buttermilk (I didn't); but you DO have plain yogurt, whisk together 3/4 cup plain yogurt and 1/2 cup milk.
Can you use low-fat yogurt and milk? Sure; the bread will be a bit tougher and drier.
Can you use nonfat? Sure; your bread will be even drier and tougher.
Let your diet be your guide.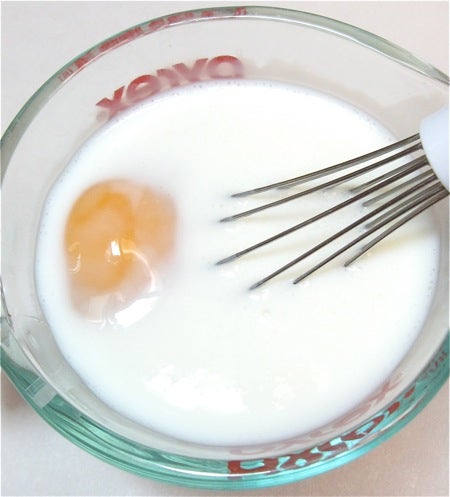 Add 1 large egg to the buttermilk (or yogurt mixture), whisking to combine.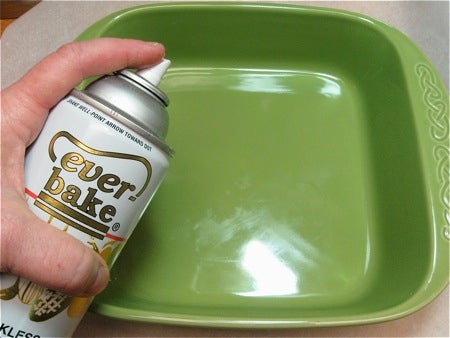 Lightly grease an 8" square or 9" round pan. This happens to be an 8 1/2" square pan – perfect!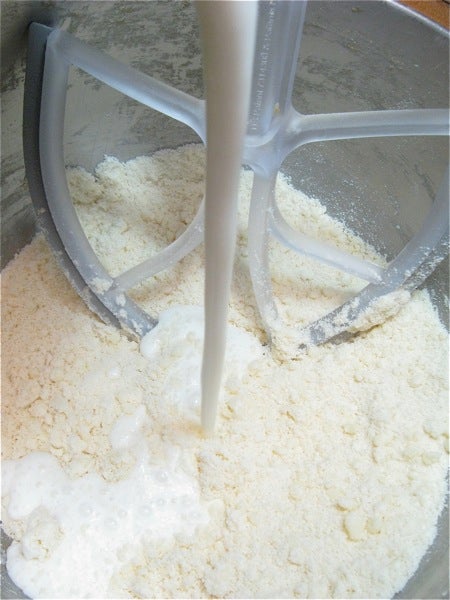 Add the liquid ingredients to the dry ingredients...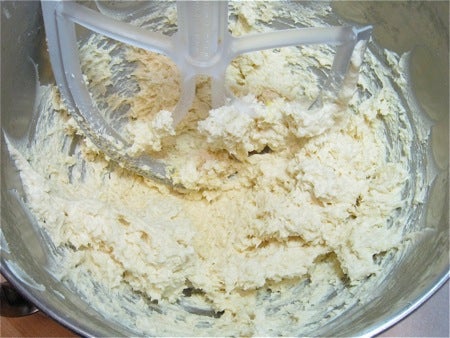 ...stirring just until everything is moistened.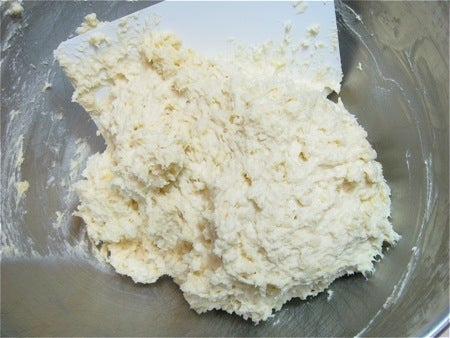 Use a spatula or bowl scraper to scrape the sticky dough...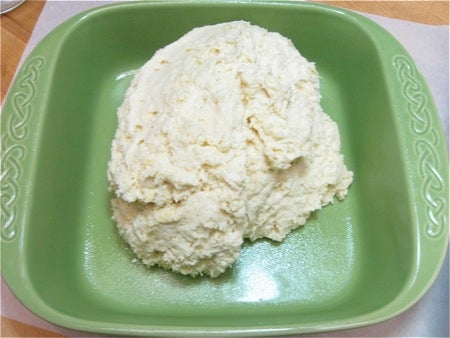 ...into the prepared pan.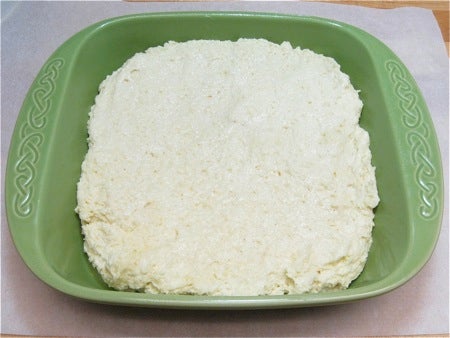 Using your wet fingers, gently pat the dough to the edges of the pan.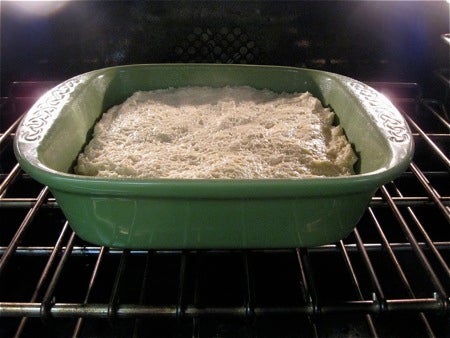 Bake the bread for 40 to 45 minutes.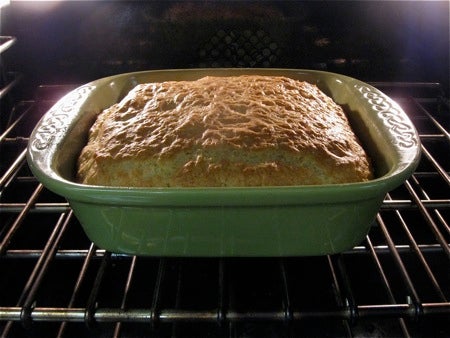 Aa cake tester inserted into the center will come out clean, and its internal temperature at the center will be close to 200°F.
Remove the bread from the oven.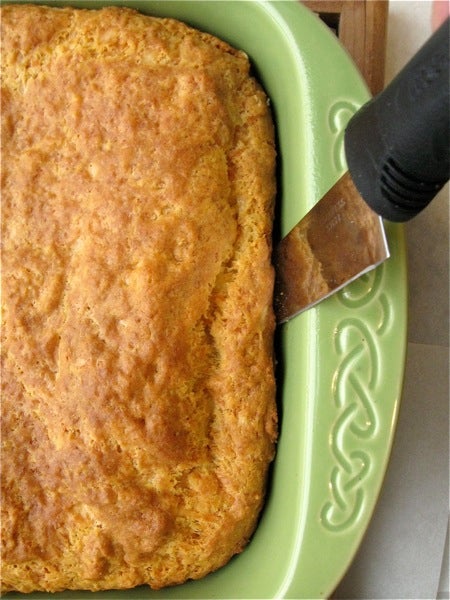 Loosen its edges with a table knife.
Wait 5 minutes, then gently turn it out onto a rack to cool. It's tempting, but wait about 20 minutes before cutting the bread, if you can; it's a bit crumbly when hot.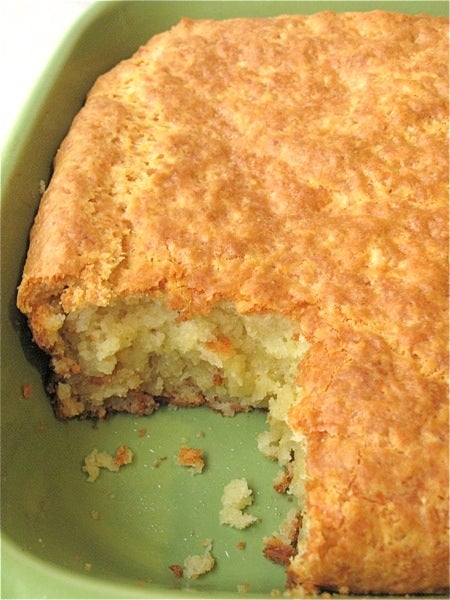 So, I couldn't wait. I snuck a piece right from the pan.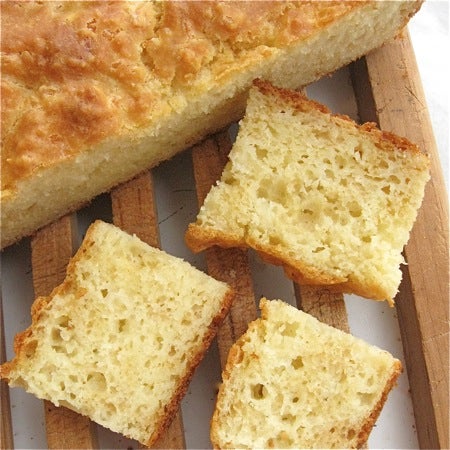 Here it is, on its rack, cool, and nicely sliceable.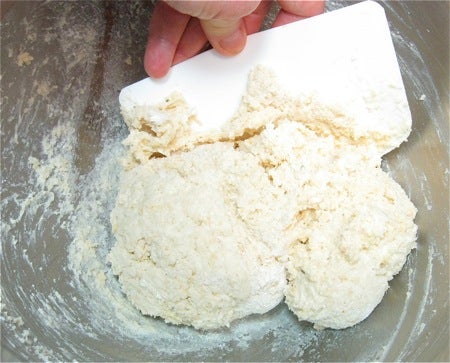 Cabot's original loaf was a free-form round. To make a round loaf, make a stiffer dough by reducing the buttermilk to 1 cup (or use 3/4 cup plain yogurt and 1/4 cup milk).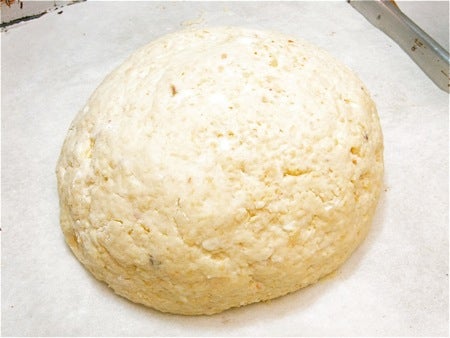 Shape the dough into a round, and place it on a lightly greased or parchment-lined baking sheet.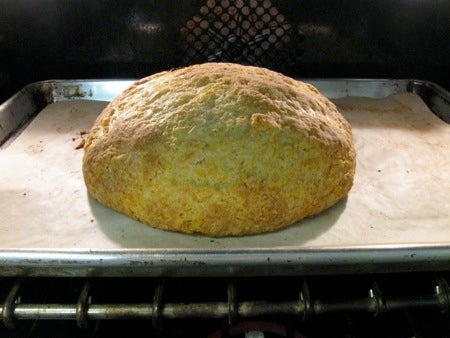 Bake for 35 to 40 minutes, until golden brown.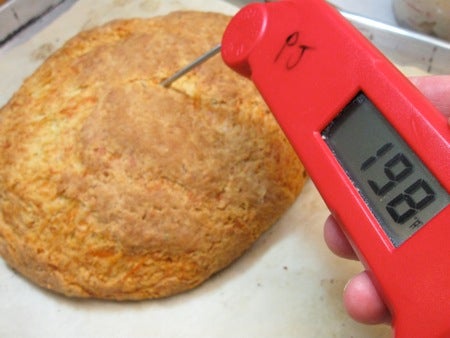 The bread's internal temperature should be about 200°F. 198°F? Close enough.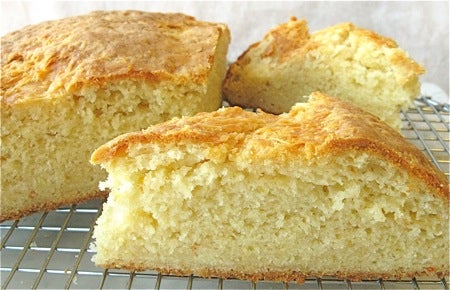 Cool completely before slicing and enjoying.
Read, rate, and review (please) this recipe for Cabot Cheddar Soda Bread, which comes to us courtesy of our friends at Cabot Creamery, a 1,200+ farm family dairy cooperative with members in New England and upstate New York.
Jump to Comments