special series
Pizza Night, Perfected
A 4-step plan to finding the pizza that'll work for you every week.
Pizza is not a special-occasion food — it's an every occasion food. Because pizza is flexible: It's endlessly adaptable, ready to make use of whatever odds and ends are in the fridge. And despite what you may think, it's an easy dinner that can bend to any schedule — you just have to find the pizza recipe that works for you.
So here's a four-point plan for designing the perfect pizza night, the one you can repeat week after week after week. It all starts with finding the pizza dough that fits your lifestyle. Once you have it, all that's left to do is to throw on some toppings, turn your oven to pizza mode (much easier than it sounds), and repeat the process a week later. Or sooner! After all, there's no wrong time to make pizza. The only way to go wrong is when you don't make pizza often enough.
Step One
Find your pizza
The most important step in designing pizza night is picking the pie. It has to be the crust you crave (blistered Neapolitan? Thick, soft Detroit-style?), but it also has to fit your schedule. Some doughs require overnight rises, while others barely need to rise at all. Which recipe works for you depends on if you're the type of person who wants to mix a dough the night before, in the morning — or an hour before you want to eat.
Step Two
Pick your toppings
Tomato sauce and mozzarella are the obvious choices, and they're the defaults for a reason. But when you do pizza night every week, it pays to have options to rotate in and out: muenster instead of mozz, romesco in place of tomato.
Step Three
Make your oven a pizza oven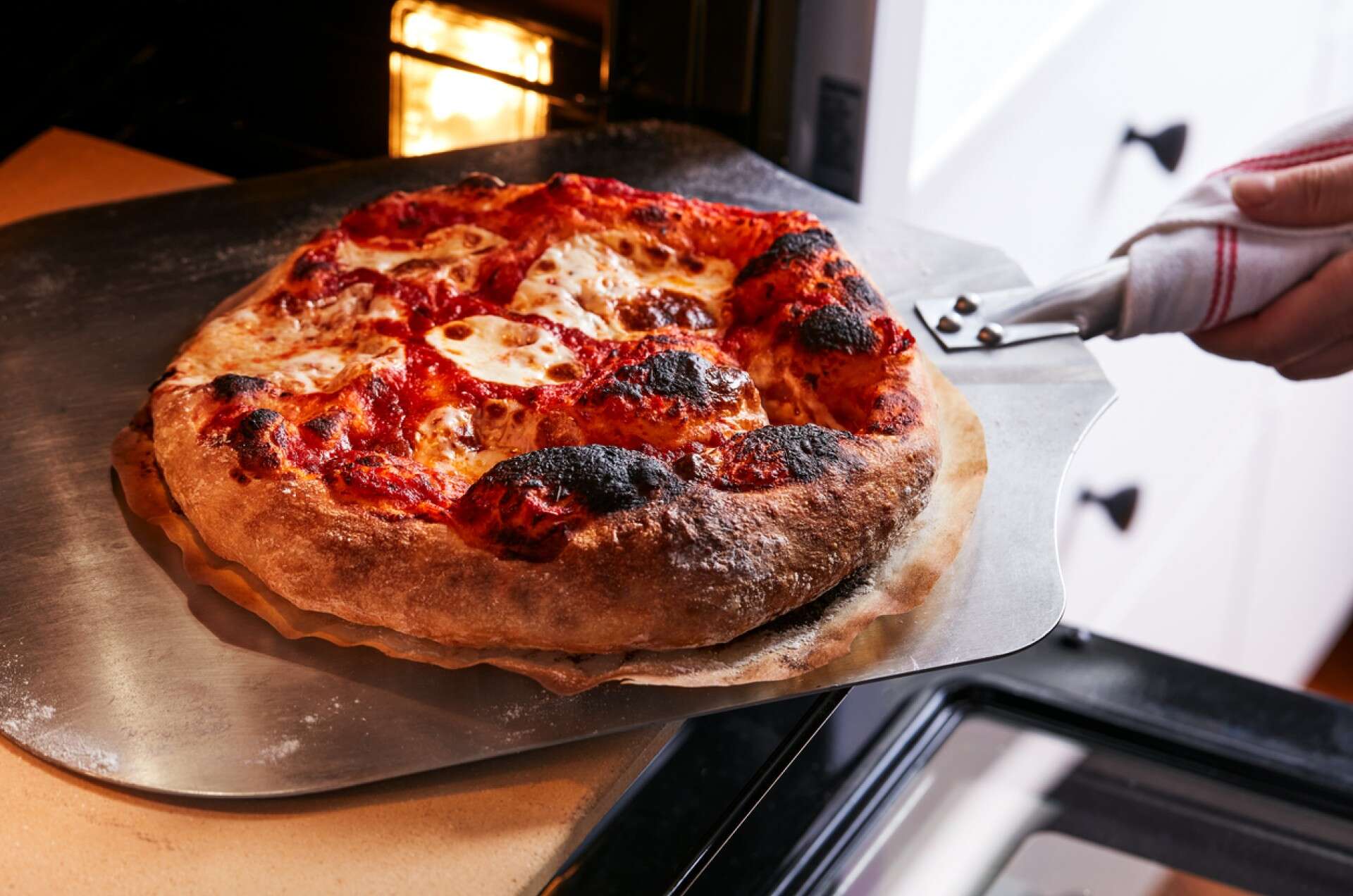 The average home oven tops out at 550˚F — a far cry from the 900˚F ovens that Neapolitan pies are traditionally baked in. But fabulous pizza can nevertheless be made in a home oven. All it takes is a hot broiler, a few pieces of equipment — and maybe a quick physics lesson. 
Wait, you have an Ooni? That's a different story. Ooni tabletop pizza ovens can get as hot as 900˚F, turning out pizzas in 90 seconds. But according to King Arthur baker Martin Philip, you may want to actually turn them down to 750˚F. That's just one of a plethora of tips Martin has for mastering these machines.  
Step Four
Pizza night with us
We're making pizza night a weekly habit, and we're taking you with us. Join us on Instagram and Facebook the next few weeks as King Arthur bakers show you their thematic pizza nights — and invite you to join in.
Themes for each week's pizza night will be announced on Fridays, starting October 15. Post your photos, tag them @KingArthurBaking, and include #KingArthurBaking.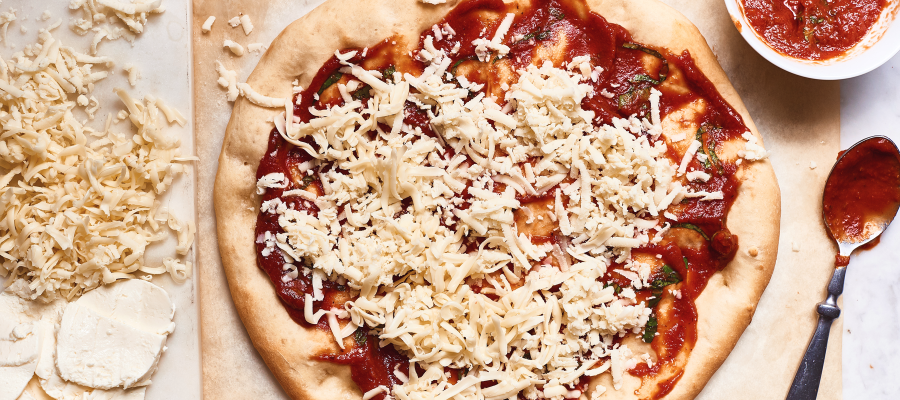 online class
Learn to bake your best
Mix and knead your dough with techniques and guidance from our expert Baking School instructors. Sign up for Pizza Perfected today.
register now