For Black History Month, baker, artist, and advocate Krystal Mack reflects on how her work embodies a long tradition of organizing and fundraising in the Black community. Our thanks to Krystal for sharing her personal baking story!   
* * *
Black people have long used food as a tool for their advocacy and activism. Personally, my advocacy takes the form of an interdisciplinary culinary practice, grounded in the deep roots of power that food holds. I see food as the solution to many of the struggles we face, either directly or indirectly. Directly, a just food system can feed a community. Indirectly, profits earned from the sale of baked goods can sustain movements and communities in ways beyond physical nourishment. 
Fannie Lou Hamer's Freedom Farm Cooperative (FFC) and Georgia Gilmore's legendary bake sales are powerful examples of food as a form of resistance in American history. With the launch of the FFC in the late 1960s, Hamer created a path toward food sovereignty for Black families in the rural south. Georgia Gilmore's creation of the Club From Nowhere in 1955 helped to fuel and sustain the Montgomery Bus Boycott, a resistance that lasted for over a year thanks in large part to funds raised by the club's sales of baked goods and meals. 
I was inspired to follow in Gilmore's footsteps when I created my Baking For Black Women bake sale last fall. With Baking for Black Women, I hosted a series of small-batch bake sales in which the proceeds supported Black women facing financial hardship during the economic downturn in my hometown of Baltimore.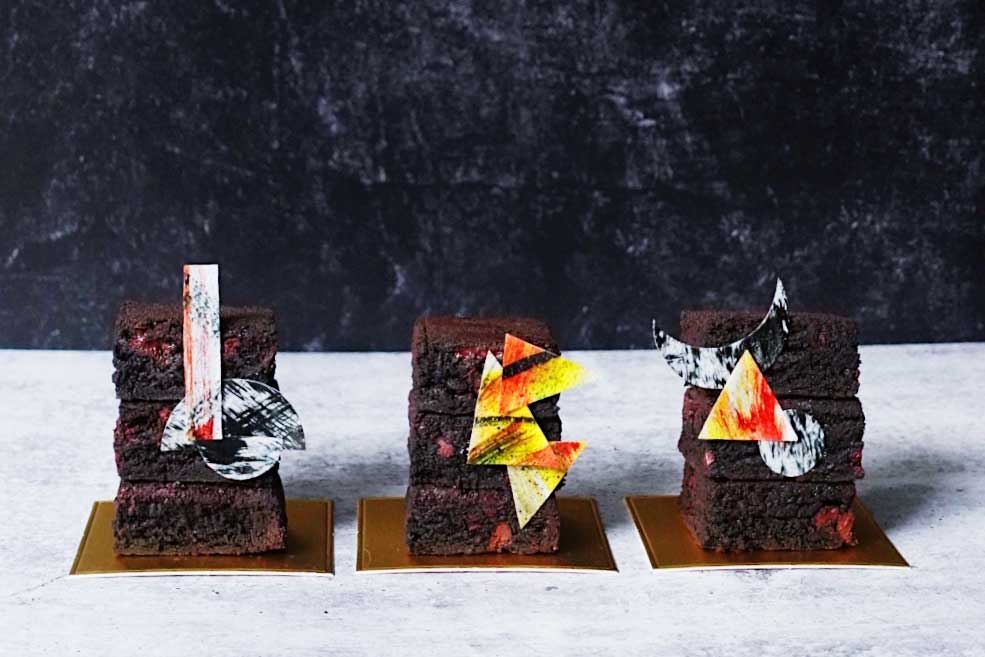 While my initial aim was to give back to my community, I also wanted to work through some unresolved issues around something I have long loved but put aside after traumatizing experiences in the food industry: baking. 
Losing my love of baking
In 2016, I opened my first brick-and-mortar food business, a micro-bakery called BLK//SUGAR (pronounced Black Sugar), inside a Baltimore food hall. After bootstrapping my mobile dessert business for several years, I jumped at the chance to have a physical location.  
However, the business and the environment in which I operated slowly began to wear me down. I fell victim to inequitable leasing practices, which made it extremely difficult for my business to grow. As the only Black-owned business in the space, I was used in the food hall's publicity to project an image of diversity, but meanwhile was not given the same respect as my white male colleagues and other non-Black owners. 
Like many Black-owned businesses, I was unable to get funding through traditional banking loans, so most of the money for my bakery came from personal savings and community grants for minority-owned businesses. Thus, I didn't have enough funds to hire fairly compensated kitchen help (something I feel strongly about), which meant I did all the baking on my own.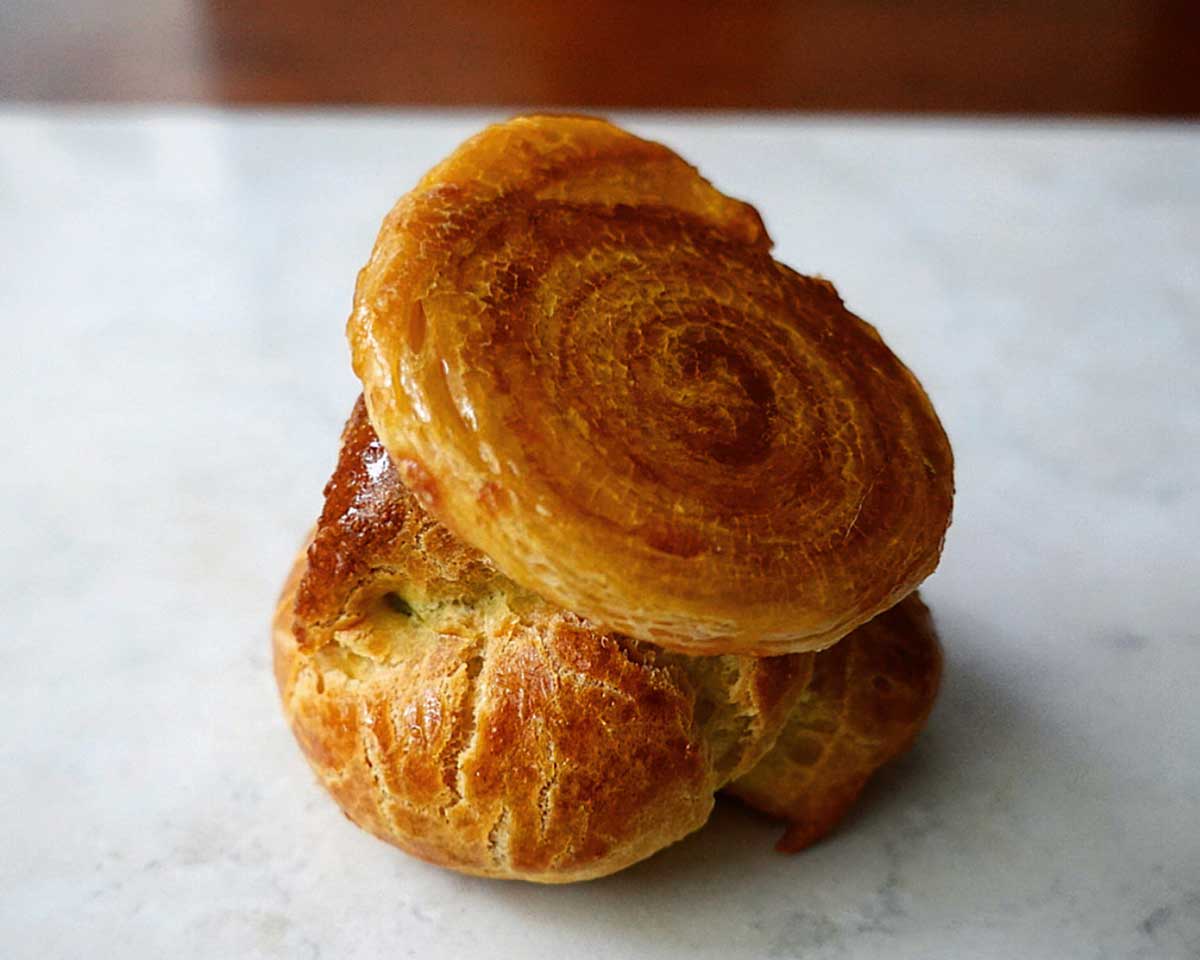 For nine months, I worked day in and out to keep my dream alive. I came in before sunrise and worked until 10 p.m., seven days a week. That model would not be sustainable for anyone, but it was definitely not sustainable with the additional challenges I faced as a Black-owned business. 
This combination of obstacles was the perfect recipe for burnout. The passing of my father in the summer of 2017 was ultimately my breaking point. Just the thought of baking brought me extreme anxiety, and being in a professional kitchen caused me to freeze and panic. Soon after, I decided to close the bake shop and stop baking professionally. 
Healing with Black women as my guides 
It would be over a year before I began to explore my relationship with food in a more prolific way — one that didn't involve traditional forms of food service and hospitality. I had tried to fit into that box for years, but it simply wasn't designed for someone like me. Someone who sees food as a vehicle for cultural preservation, storytelling, and direct social change. Someone who wants to use food as a tool to educate and organize while centering and amplifying the experiences of Black women.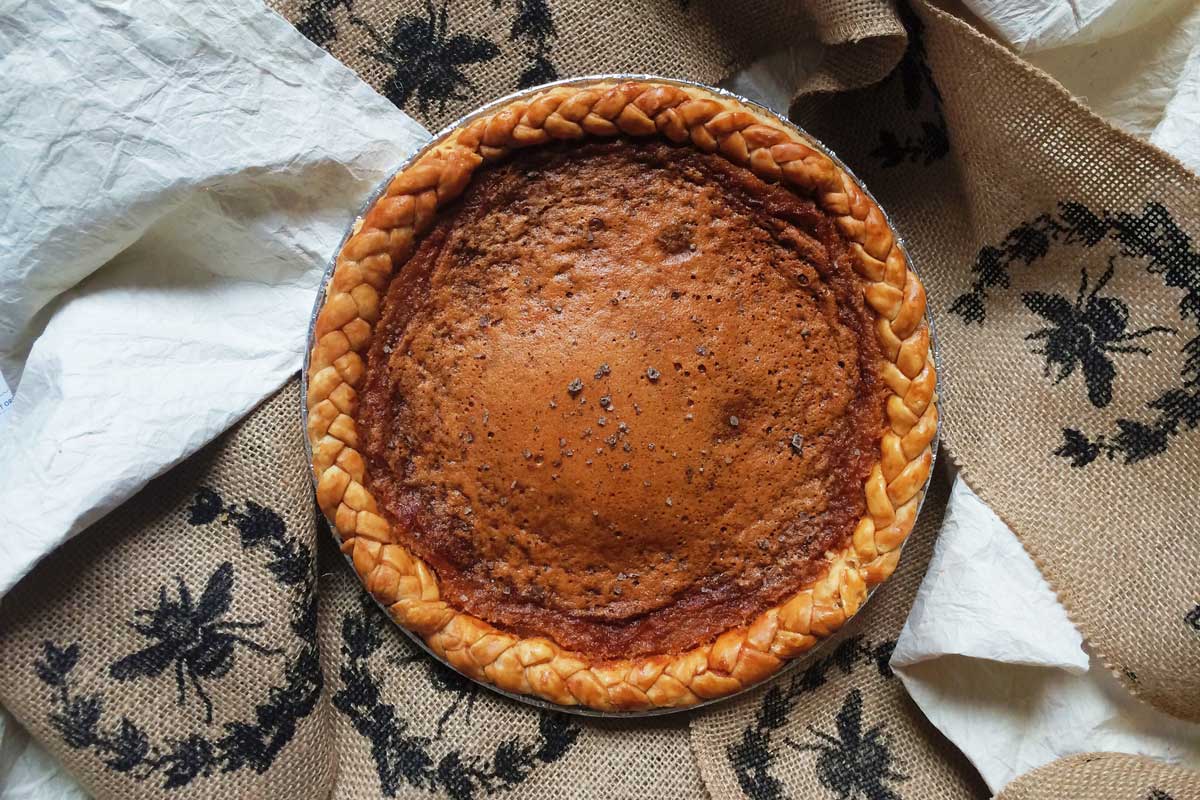 For guidance, I turned to the interdisciplinary work of my ancestors. Women like restaurateur B. Smith, who created spaces in hospitality that allowed folks to dine with a level of dignity and care. I also leaned on writers like Maya Angelou, Vertamae Smart-Grosvenor, and Ntozake Shange, whose words often explored and celebrated the beauty and nuance of our cultural identity as Black women through the lens of diasporic foodways. 
At a time when I felt lost and unsure of how to carry on, these ancestors had laid out a very clear path for my culinary work. They understood that food is more than something to be consumed. It was and is the great connector of families and community.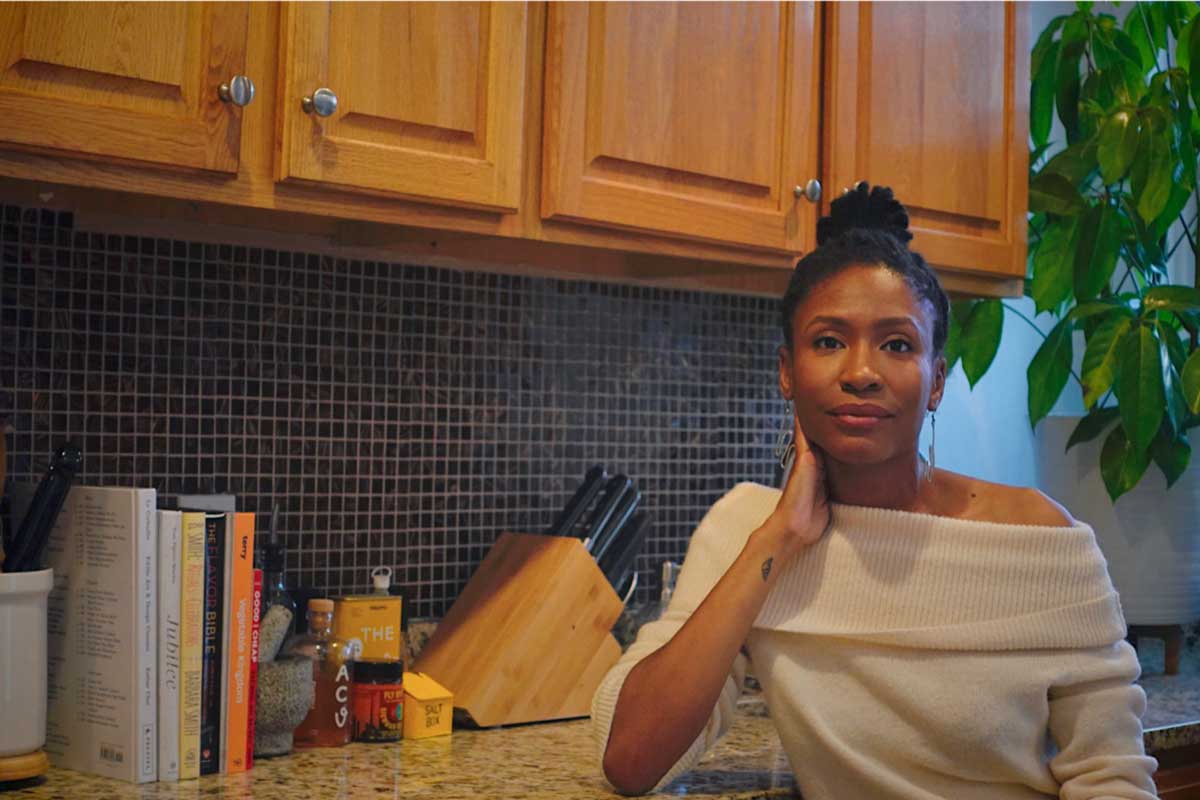 It was Ntozake Shange who said, "It is possible to begin a phrase with a word and end with a gesture." Cooking and baking are my gestures. We can use our cooking and baking skills to share the story of our interconnectedness as Black people of the African diaspora, and we can do this in a way that is endlessly nourishing on a physical, spiritual, and emotional level. 
In an industry where many feel their power is tied to their role as a chef, I know that my true power lies in the variety of ways that advocacy shows up in my culinary practice. 
Baking — with all its rewards and challenges — has brought me to this point of growth in my life and career. I would be doing myself, my ancestors, and my community a disservice if I had allowed something that has brought me so much joy to be taken away because of trauma tied to the oppression I've faced. 
Redefining my relationship with baking
So in 2020, for the first time in three years, I baked a pie. Then I baked another pie, and another one. Once I resumed baking, my healing from the hardships of BLK//SUGAR slowly began to take place. I started writing recipes again. I felt less and less anxiety around baking. 
To show gratitude to the Black women of Baltimore who have stood by me on my journey, I decided to create my fundraiser Baking For Black Women, and so far I've raised over $2,000 through my small-batch bake sales. By using my baking talents to sell my pastry creations, including brownies and miso-rye chocolate chip cookies, I've been able to tangibly and directly support Black women in my community.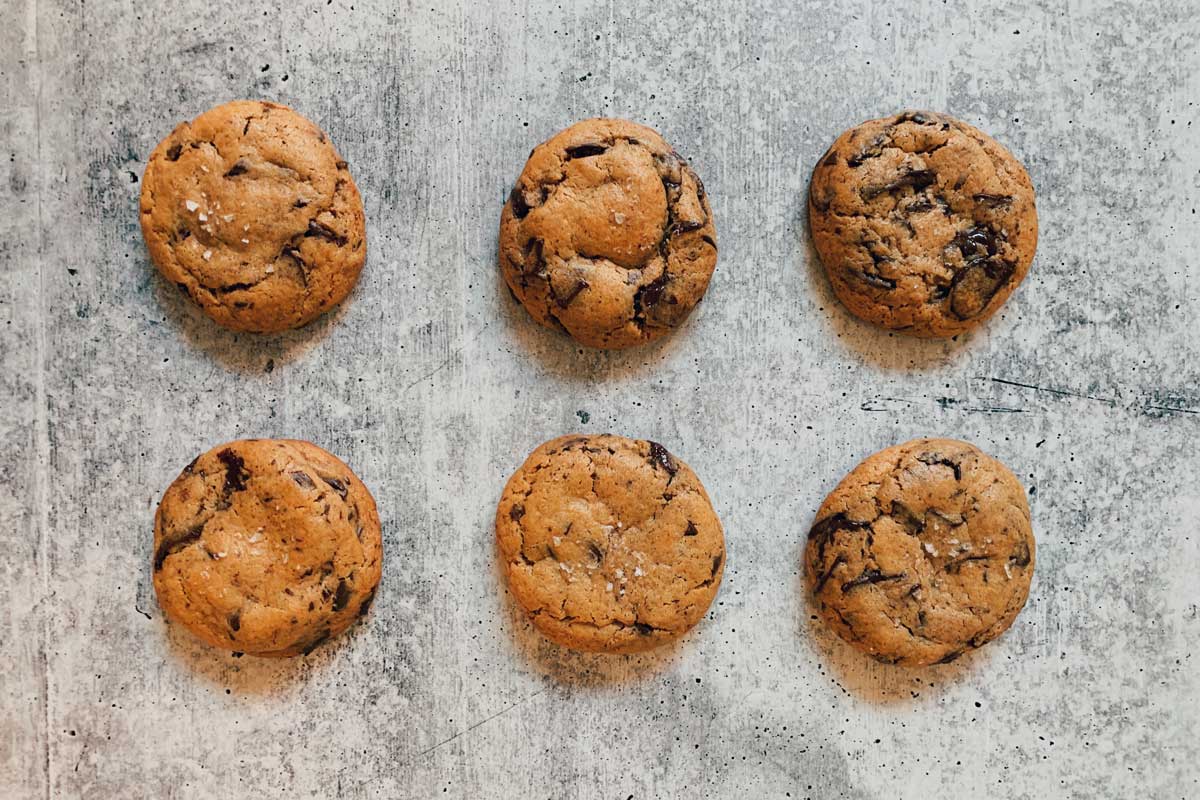 Knowing it was Black women who empowered me to overcome the hurts of my past, further my journey toward healing, and reclaim my joy of baking was a reminder that we already have key tools for our liberation. We have the work and wisdom of our ancestors, and we have each other.
King Arthur has made a donation to the organization of Krystal's choice, Black Yield Institute. We encourage you to learn more and donate at blackyieldinstitute.org.
Jump to Comments