"The thing about cooking is it's never just cooking. These recipes don't tell you how to fill your stomach, they show you how to live your life. Love your people…" – Grandpa, "Family Recipe"
To celebrate Black History Month this year, King Arthur Baking Company is proud to partner with artist and video poet Kamari Bright to debut her short film, "Family Recipe," a personal ode that explores the art of baking and family history across generations. 
Depicting a grandfather baking a secret family recipe for tea cakes (one of Bright's own family recipes) with his granddaughter, the film examines the similarities between the ingredients used in our favorite desserts and the people they represent, to beautiful effect.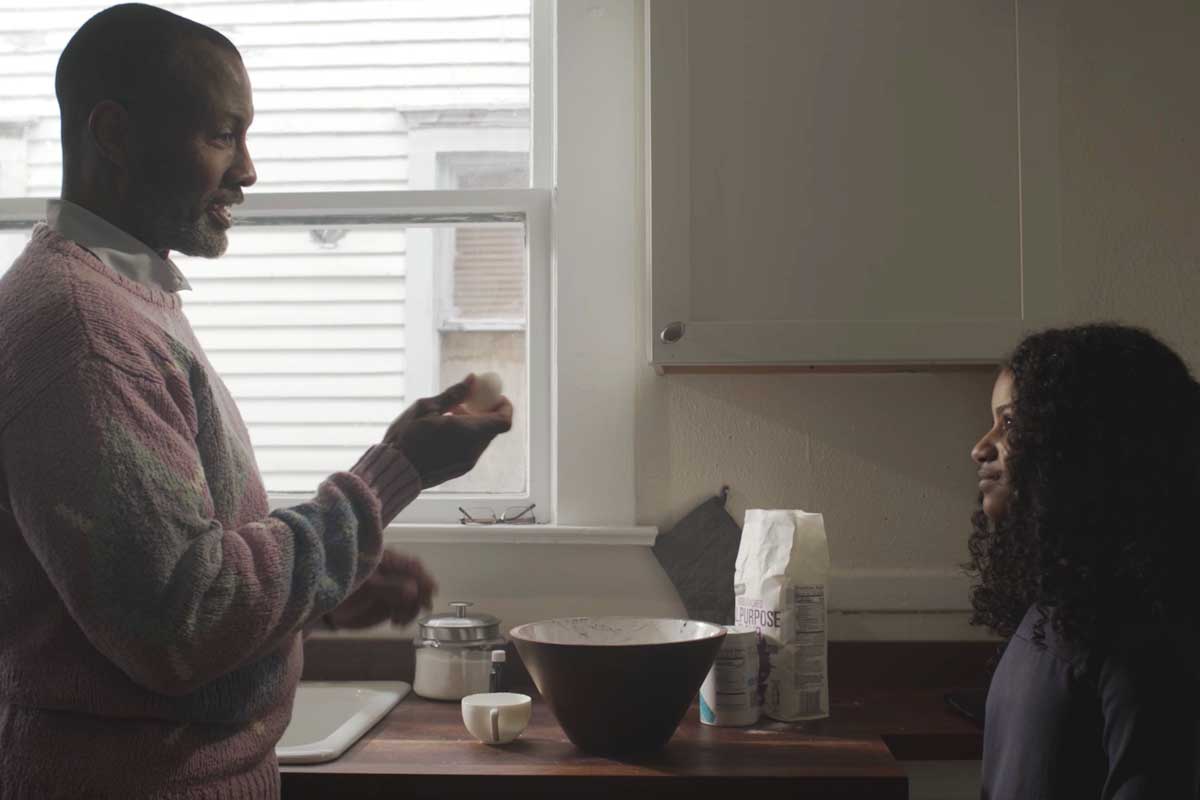 With the family patriarch as the film's narrative center, Kamari helps viewers learn how to deal with the "butter" people (freedom lovers who are made for the heat), the "salt" people (the ones who keep us balanced), the "flour" people (the versatile changemakers), and the "egg" people (the ones who hold everybody together) in their lives, as well as help viewers learn how to recognize those unique qualities within themselves and their own loved ones.
Ultimately, "Family Recipe" embodies how baking is as much about the diversity and beauty of the human experience as it is about enjoying your favorite dessert. Every ingredient — whether you use a little bit of it, or you use a lot — blends together to create an enjoyable whole.

Below, Kamari shares more about how this film came to be, her inspiration behind it, and what baking means to her. 
How did this partnership with King Arthur for Black History Month come about?

I'm a poet and video poet; overall, I would just call myself an all-around creative. Last fall, King Arthur put out a call for short film submissions about the intersection of baking and Blackness. When I saw that call, I was immediately intrigued by the idea and decided to apply. 
After I submitted my idea, I completely put it out of my head. But once I received my "congrats" email from King Arthur, I immediately went into planning mode — I'm an organizer by nature, and once I had everything assembled, I started focusing on the script. I assembled my crew and implemented strict safety precautions for filming. Then we shot the entire project in one day and went into post-production immediately afterward. It was a whirlwind. 
What is "Family Recipe" and how did it originate?

"Family Recipe" started as prose written in the voice of an elder talking to someone about how people in the family could be compared to the ingredients we bake with, all as a way to impart wisdom and share some of the lessons learned about accepting people for who they are, over time.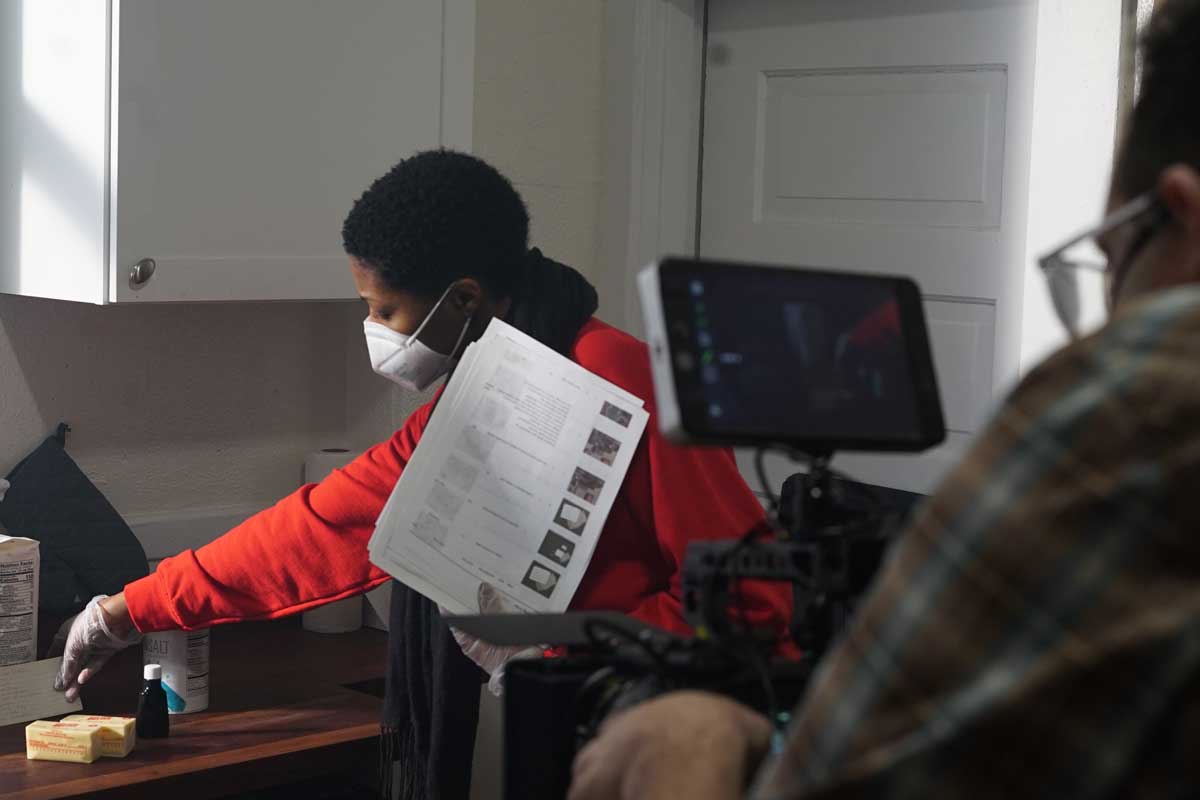 I was thinking about the imagery I wanted to go along with this particular work; I knew I wanted to make it a video poem, but I hadn't fully fleshed it out. It wasn't until I saw King Arthur's call for short film submissions and realized how perfectly it fit with what I had already done that I knew my project would have a home where my story could be shared, and the lessons would be understood and appreciated.
How would you describe your relationship to baking?

I grew up seeing people in my family bake. My mom used to bake all the time; I felt like it was something that connected me back to my ancestors and to my previous family members who passed away. Through knowing some of the recipes they made and trying them myself, or through trying to replicate some of the things I remember my grandma making, I realized baking was a way to keep the memories of our loved ones alive.
I feel like it's really important to preserve some of the food history of family, and I love the idea of keeping some of that family magic and history to pass down to future generations. I feel like it's just such a dope thing to do to not forget our people.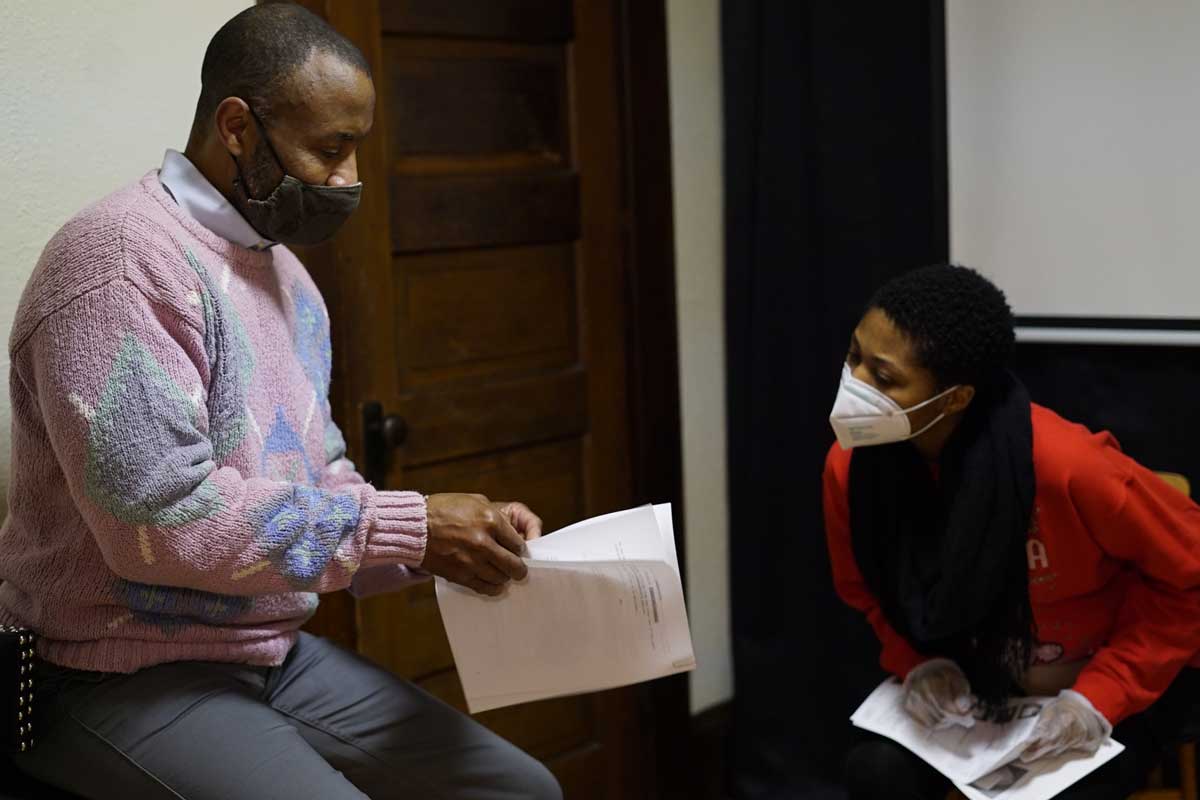 For instance, the way the characters in this film bake is a reflection of my ancestors. I specifically had them bake without exact measurements because a lot of my relatives don't measure — they use their palms, or just eyeball ingredients. Their recipes don't include exact amounts; instead they bake by feel. It was really important to me to show that process. 
You refer to yourself as a video poet. How did you apply that approach to this film?

One of the most prominent images in the film is the chair where the family sits. That chair — the peacock rattan wicker chair — became kind of a symbol of Black liberation and empowerment. In the 1960s, Huey P. Newton had a photo of himself taken in a peacock chair; the chair itself became a staple in a lot of Black homes and art, not long after.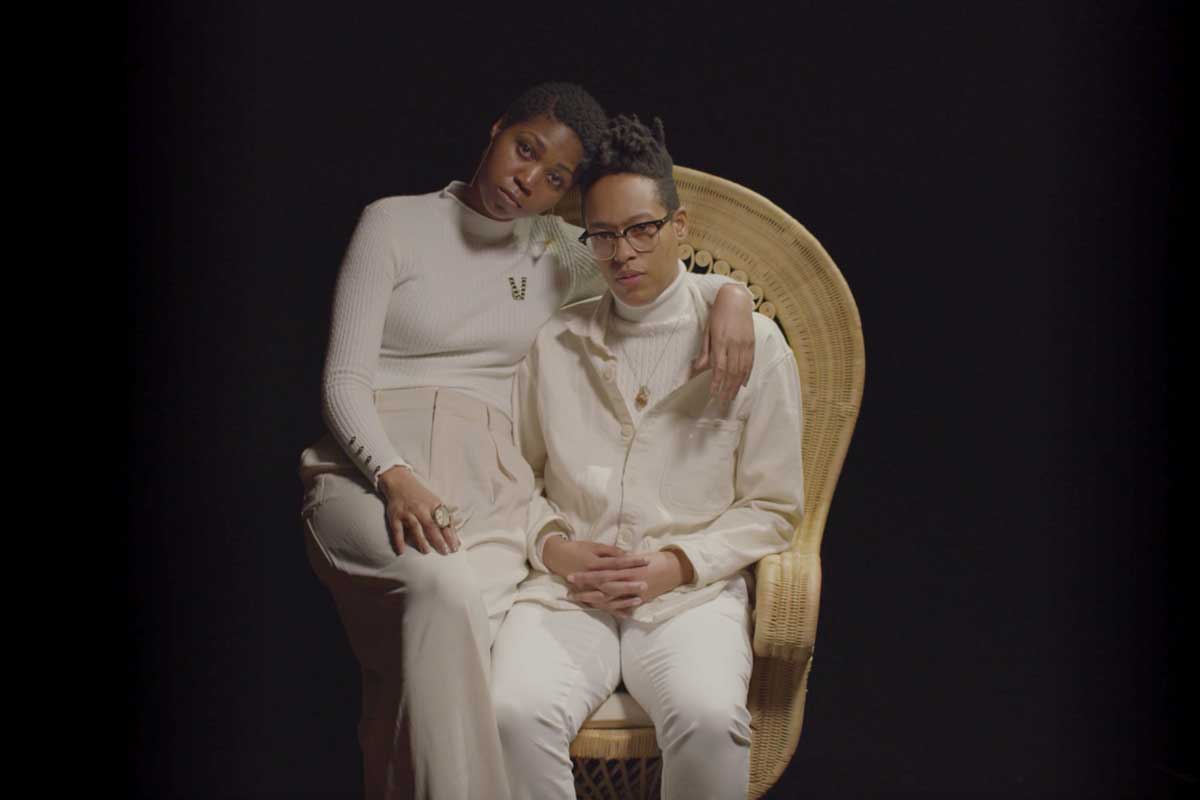 The chair is a symbol of regality and resilience; most of the cast had some memory or familiarity with it. For me, it holds a lot of nostalgia, just like those family recipes and the act of baking, itself.
What do you hope the audience retains from "Family Recipe"? How do you hope it will affect them?

First, I hope that the audience will see some part of their family's story in this piece, and also take a little bit of the lesson imparted in Grandpa's monologue. 
I also want the audience to see that people really are like ingredients, and we all play our part; we all have our characteristics, and we do our best work when we're together. While you certainly can be a stand-alone ingredient, the outcome's better when you're blended with others.
Ultimately, I think those are the two main takeaways: That people can see their family and their family's story somewhere in it, and also gain a little more empathy for others, in the process.
Watch Kamari Bright's short film "Family Recipe."
This interview has been edited and condensed for clarity. Cover photo by Jessica Rycheal.
King Arthur has made a donation to the organization of Kameko's choice, JBF Food & Beverage Investment Fund for Black & Indigenous Americans, and Kamari's choice, Black Star Farmers. We encourage you to learn more and donate at jamesbeard.org/investment-fund and blackstarfarmers.org/donate.
Jump to Comments