Following a low-carb or keto diet doesn't mean you have to give up baking. If anything, it opens up a whole new world — one with its own specific ingredients, recipes, and techniques. With these handy tools at your disposal, you'll be able to whip up low-carb treats and experience the joy of baking no matter which diet you follow. 
What is keto baking?
The keto diet is based on keeping total net carb consumption low, so certain desserts and recipes are deemed keto-friendly because they're extremely low in net carbs (i.e., carbs that are absorbed by the body). 
In order to align with the limited carb count of a keto diet, both flour and sugar typically need to be swapped in a recipe for a baked good to be keto-friendly. By using some of the ingredients listed below, you can modify recipes to fit within these guidelines.  
Ingredients for successful keto baking
Unsurprisingly, you'll want to stock your pantry a little differently for keto baking. Instead of conventional ingredients like all-purpose flour and granulated sugar, it's time to rethink what you use in your kitchen. 
To begin, there are a few alternative flours you can turn to, starting with ...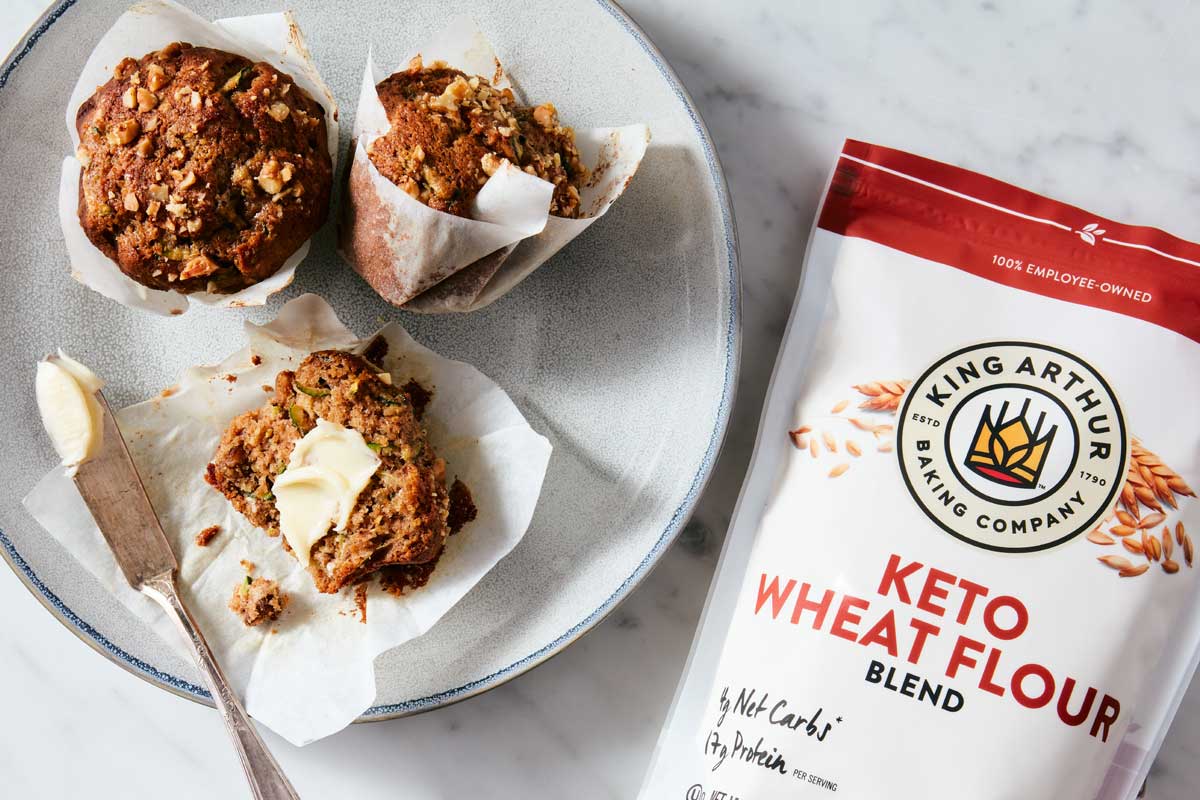 Keto Wheat Flour: Think of our Keto Wheat Flour like a substitute for all-purpose flour. You can swap it 1:1 (by volume or weight) for traditional all-purpose flour in any recipe. It's also the foundation for a number of keto-friendly recipes we've developed (more on those below!). In particular, it works well in yeast recipes because it's wheat-based, which distinguishes it from just about every other keto-friendly flour. 
This flour has just 4g net carbs per serving, so it can be used to make breads and baked goods with an extremely low net carb total that fits squarely into the guidelines of keto or low-carb diets. Traditionally, keto diners don't eat wheat-based products due to the high carb content, but there's nothing that specifically prohibits eating wheat on the keto diet — hence, the "wheat" in Keto Wheat Flour! 
For more details on Keto Wheat Flour and tips for baking with it, see our previous blog post, Introducing Keto Wheat Flour.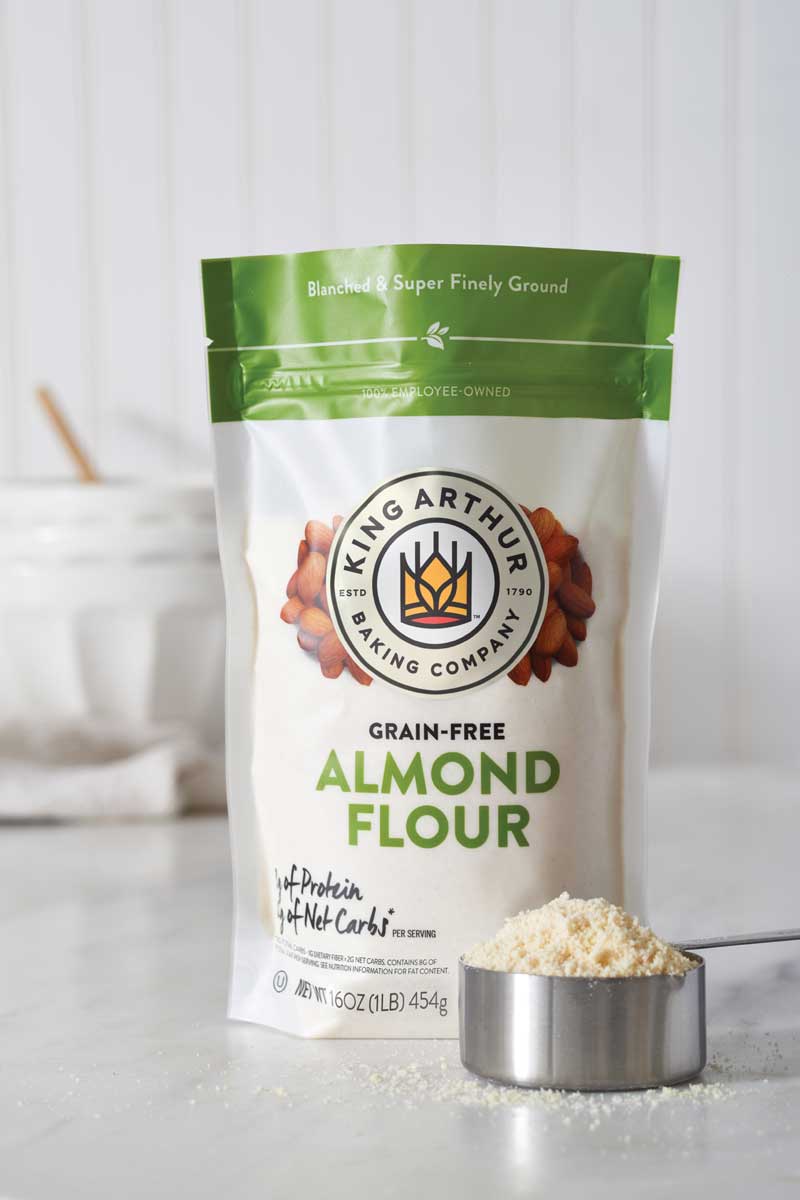 Almond flour: Unlike Keto Wheat Flour, you can't simply swap almond flour in for all-purpose and call it a day. Because it's made from nuts, not wheat, it behaves a bit differently in baking. Without gluten, almond flour lends a delicate, tender texture to baked goods, as well as a rich, buttery flavor. Try a recipe like Almond Flour Pizza Crust to get a low-carb taste.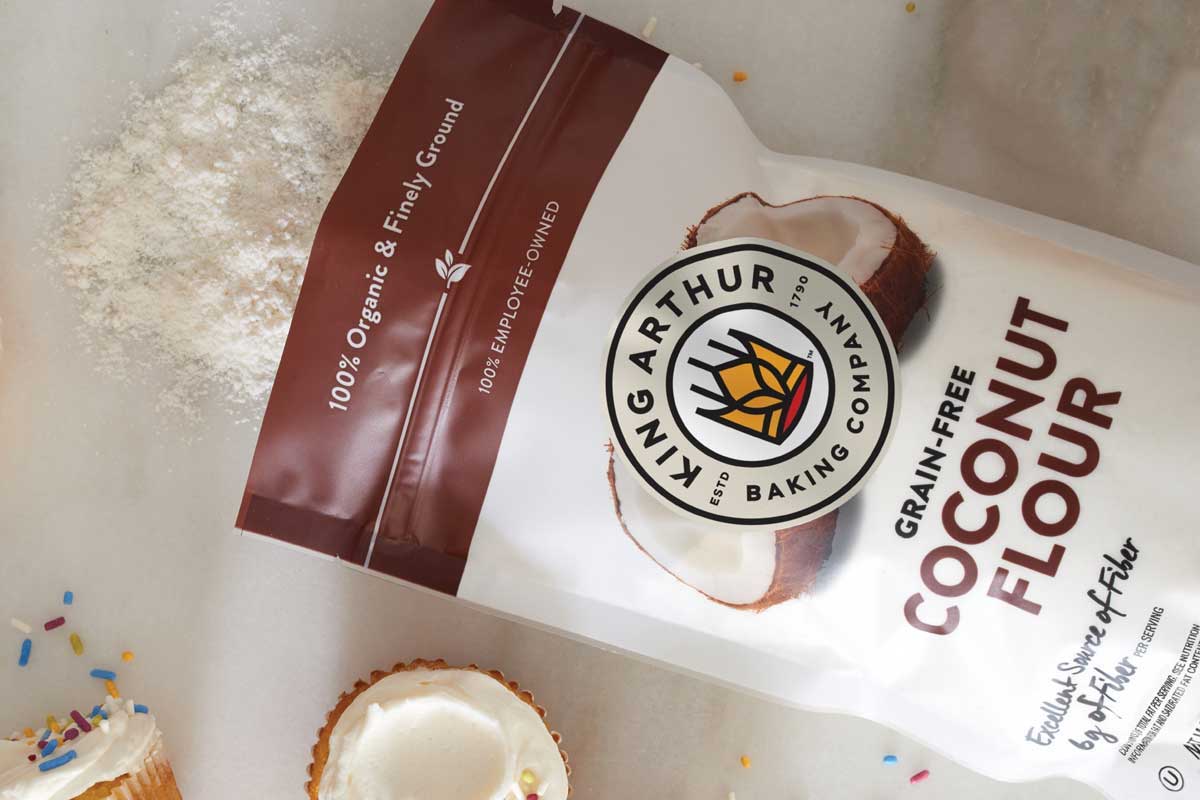 Coconut flour: Like almond flour, coconut flour can't be substituted for all-purpose flour 1:1. In particular, it absorbs a ton more liquid than regular wheat flour, so you need to use a recipe specifically formulated for coconut flour's hydration needs. That said, it's a fantastic flour with a very slight coconut taste that works in goods both sweet and savory. A number of our keto-friendly recipes call for both almond flour and coconut flour together, so it's handy to keep both in the pantry. 
Low-carb and keto-friendly baking doesn't mean simply ditching the all-purpose flour, though. You almost always need to account for the net carb total of sugar in a recipe as well. That's why we recently debuted a new zero-carb, zero-calorie option to bake with ...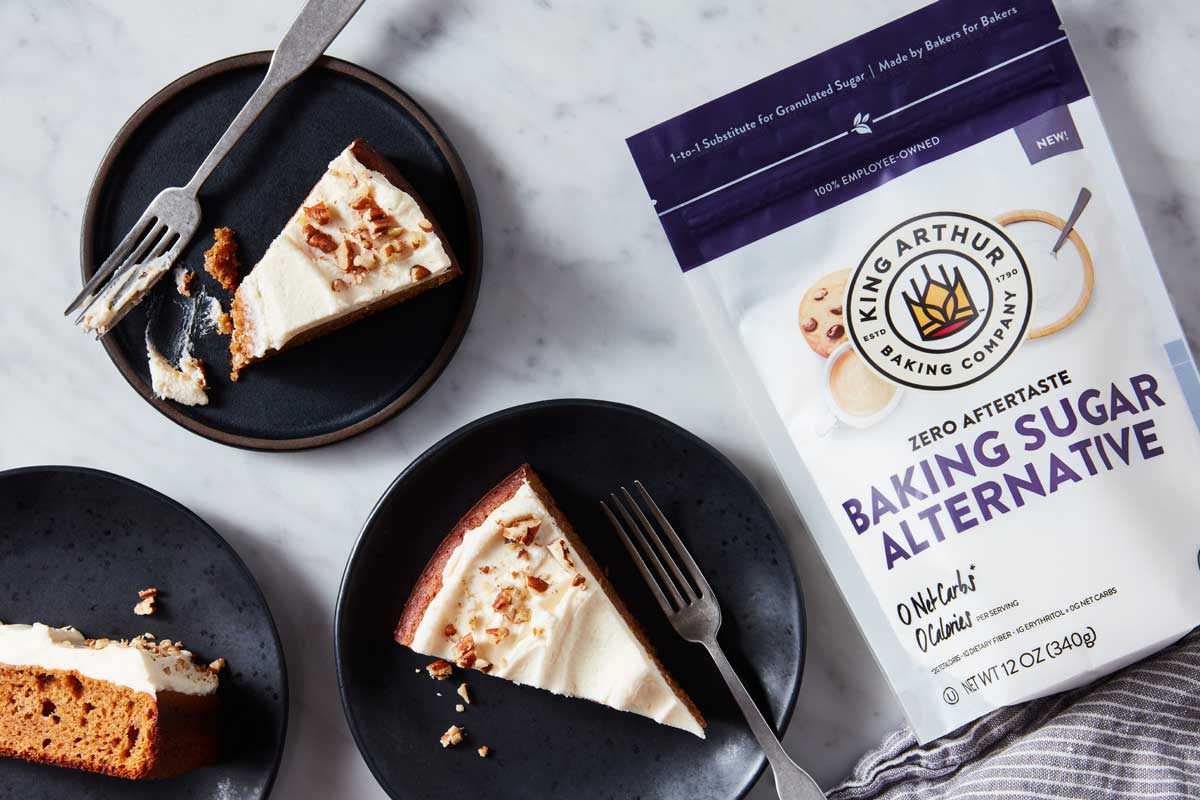 Baking Sugar Alternative: A 1:1 replacement for sugar by volume, Baking Sugar Alternative has been specifically designed for baking, unlike most sugar alternatives on the market. Baking Sugar Alternative looks, acts, and tastes like real sugar — all with zero net carbs. For more details on baking with it, see our previous post, Our new Baking Sugar Alternative. 
Tips for keto baking 
As you venture into keto and low-carb baking, here are a few tips to keep in mind for even greater success: 
If you're baking with Keto Wheat Flour, stick with baked goods that are soft or moist, rather than hard or crunchy, as this flour doesn't really yield a crisp texture. For instance, it's better for soft chocolate chip cookies rather than crunchy shortbread. 
When baking something chocolatey, like Chocolate Mug Cake, remember to consider any chocolate chips you stir into the batter. Stick with sugar-free chocolate to ensure you keep the net carb count low.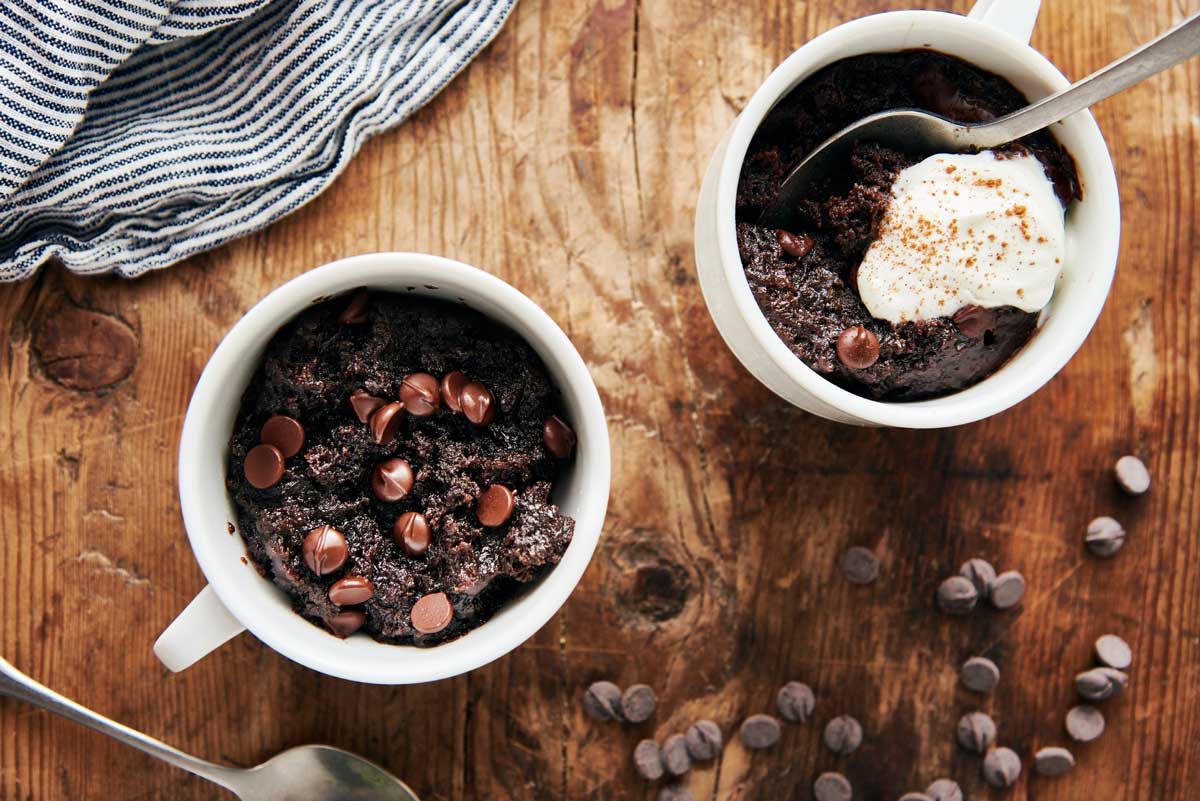 If you're just getting started baking or eating on the keto diet, try pancakes. They're essentially foolproof, and you can dress them up with keto-friendly toppings like whipped cream and sugar-free jam. Try one of our recipes, or make mornings simpler by using our gluten-free keto pancake mix. 
Baker's tip: Interested in ways to eat pancakes that go beyond a short stack? See our post on creative ways to eat keto pancakes for suggestions to mix up your morning.
And remember ... 
One important point to keep in mind with keto baking: if you're used to baking conventionally, you're not going to have quite the same results when baking keto. Just how baked goods differ varies depending on the recipe.
For instance, you can make a soft, fluffy keto roll, but the taste will be more "wheat-y" than a conventional recipe. Or keto brownies will yield a rich, chocolatey taste, with a texture that's more firm and dense than what you'd achieve from a standard brownie. 
If you're open to new possibilities and results, keto baking is a rewarding (and delicious!) experience. 
Keto-friendly recipes to get started 
All fired up to bake some keto-friendly treats? Our test kitchen has developed plenty of recipes to get you started. No need to worry about substituting ingredients or calculating carbs — we've already done the work for you. 
(If you're interested in nutritional details for each recipe, simply click "Nutritional Information" under the ingredient list on the recipe page. As a note, net carbs can be calculated by subtracting the dietary fiber from total carbohydrates.)
If you're looking for low-carb dinner options, this pizza crust is the answer, with only 4g net carb per slice. Made with Keto Wheat Flour, it has a chewy texture thanks to the flour's gluten and bakes up to a burnished mahogany. Best of all, it makes an excellent blank canvas on which to bake any number of keto-friendly toppings. 
If you're the kind of person who loves dark, fudgy brownies, then this is the recipe for you. Made entirely with almond flour, these brownies have a tender texture and decadent taste, plus they stay moist for days. Thanks to the Baking Sugar Alternative, they also have plenty of sweetness and no strange aftertaste. 
These egg-based little muffins are almost like handheld breakfast soufflés. They're fragrant with herbs and rich with cheese, offering a hearty and fulfilling low-carb breakfast or snack (just 2g net carbs per muffin). Made with almond flour and coconut flour, they're also gluten-free! 
These sweet spirals certainly don't seem like they should be keto-friendly, but with just 7g net carbs per serving (down from around 35g in a regular roll recipe), they make a fantastic occasional treat. The Keto Wheat Flour makes these yeasted rolls possible, yielding an elastic, bouncy dough that can be easily kneaded, shaped, and rolled. Meanwhile, the Baking Sugar Alternative is used to make a cinnamon-sugar filling and tangy cream cheese icing that you'd never suspect is different than conventional cinnamon rolls. 
A new way to bake
Keeping carb count low doesn't mean bland baked goods or unsatisfying sweets. By rethinking how you bake and what you bake with, you can venture into a whole new style of baking that deliciously meets your dietary needs. 
If you're following a keto diet (or baking for someone who is!) see our full Keto-Friendly Recipe Collection for ideas and inspiration to get started.
Cover photo by Rick Holbrook
Jump to Comments