If you're following a keto diet, baking isn't exactly easy. Sticking to the low-carb guidelines of the diet means that most traditional baked goods aren't within reach. But does that mean keto baking is impossible?
Not anymore! We want everyone to enjoy baking (and eating), so our Innovation Team recently went to work developing a keto-friendly, low-carb flour that would bake like regular all-purpose flour. It took a lot of time, research, testing, and baking to get there, but we're pleased to share a product that finally makes keto and low-carb baking easy: Keto Wheat Flour.
What is Keto Wheat Flour? 
Keto Wheat Flour might sound like an oxymoron, but it actually exists! The key is that this flour is low in carbs and high in fiber; so while many people on a keto diet don't eat wheat because of the high carb content, it's entirely possible to eat wheat-based products as long as the net carb total remains low.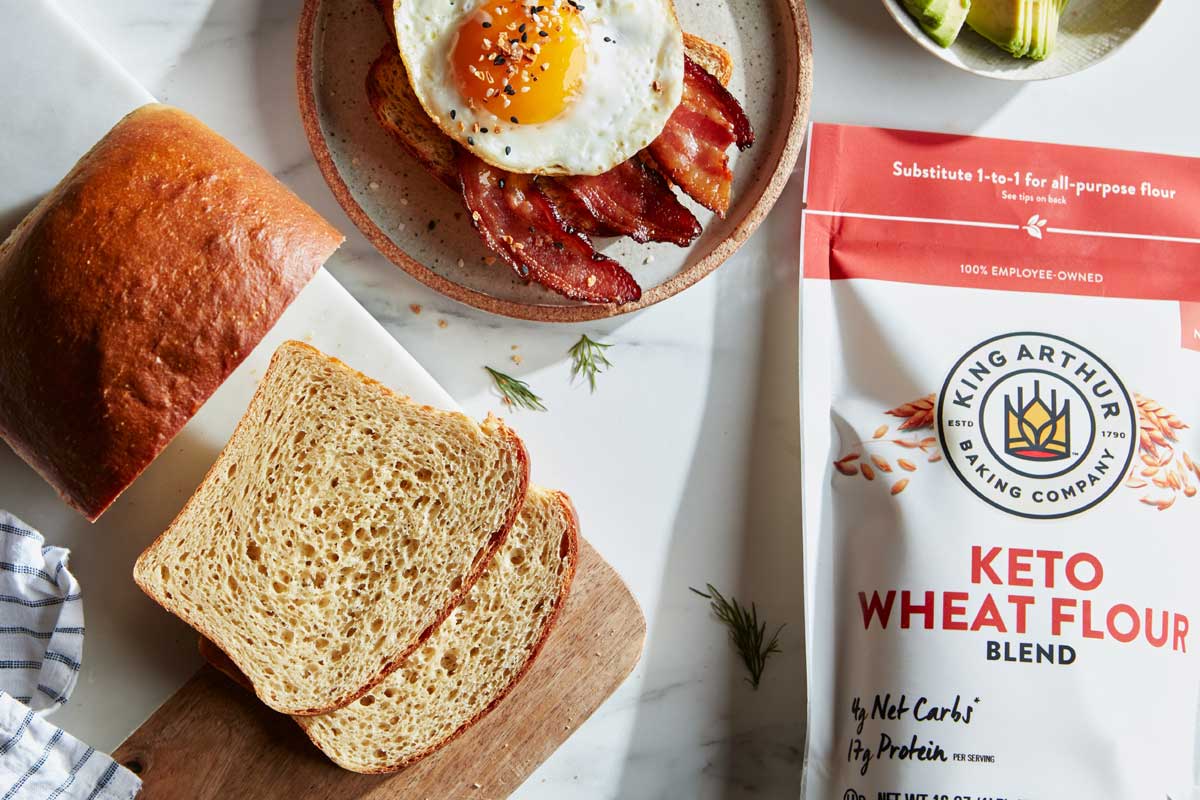 This flour also ranks low on the glycemic index, with an average value of 31. (For reference, foods with a glycemic index value less than 55 are considered to be low-glycemic index foods.) It also has a low glycemic load, at just 1 per serving. Similar to glycemic index values, glycemic load is useful for helping people identify which types and amounts of foods will produce relatively lower blood glucose responses after consumption. Glycemic load values of 10 or less are considered low.
Here's why we're excited about Keto Wheat Flour: 
It has just 4g net carbs per serving.
Its total net carbs are 80% less than that of all-purpose wheat flour.
It can be used as a 1:1 replacement for wheat flour, making it incredibly easy to use for baking.  
It contains no almond or coconut flour.
Because it's wheat-based, it can emulate the flavors and textures of conventional wheat-flour baking.  
Baking keto 
Traditionally, keto baking relies on alternative flours like almond flour or coconut flour to keep recipes low-carb. And while they certainly enable some fantastic baking (have you tried Keto-Friendly Parmesan-Chive Muffins yet?), the only problem is that neither of these flours works well in yeast bread.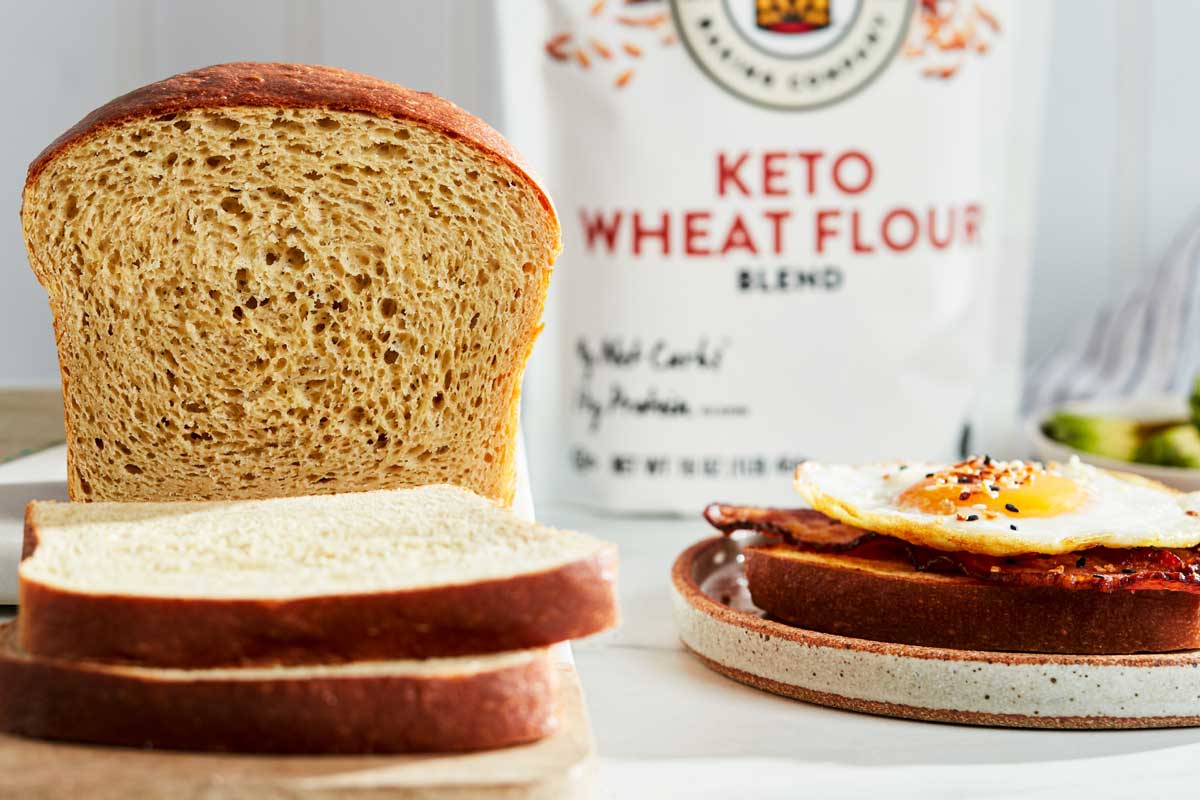 We believe wholeheartedly in the power of bread — keto or otherwise — so one of our primary goals in developing this product was creating a flour that would work well in yeast recipes. Because the Keto Wheat Flour formula contains wheat, and thus gluten, it yields a strong, elastic dough and bread with a soft, tender texture similar to what you'd expect from a traditional loaf. 
And bonus: it also has that classic wheat-y smell that's oh-so-familiar in bread. 
The flour also performs well in non-yeast recipes like muffins, cookies, brownies, cakes, and more, making all kinds of keto-friendly baking possible.
How to use Keto Wheat Flour
Keto Wheat Flour can be swapped 1:1 for all-purpose flour in a recipe by volume or weight. Seriously! 
You can sub the flour with no additional changes in all cases and get good results, but if you want to take your baking a step further, we have a few tips to maximize success: 
For biscuits with a softer, more tender texture, increase the liquid called for in the recipe by 25%.
For yeast breads, increase the liquid in the dough by 2 tablespoons per 1 cup (120g) Keto Wheat Flour. You should only need about 5 minutes of gentle kneading and mixing — this flour yields a strong dough. 
For cakes or high-sugar, high-fat quick breads, double the number of eggs in the recipe.
Keto Wheat Flour is particularly great for baked goods with a soft or moist texture, such as muffins, pancakes, or bread. On the other hand, it's best not to use it for any baked good with a crisp or crunchy texture, as it won't yield a final product that breaks with a snap. So recipes like crackers or shortbread aren't the best way to put it to use — instead, stick to soft chocolate chip cookies or fudge brownies. 
For you sourdough bakers out there, we're still testing to see if you can create a sourdough starter with this flour (stay tuned!). At the very least, however, Keto Wheat Flour can be used to feed a starter.
The secret weapon for keto-friendly baking 
Swapping in Keto Wheat Flour for all-purpose flour is a fantastic way to lower the net carb count of baked goods. But flour isn't the only ingredient contributing to total carb count — sugar also has plenty of carbs. So in addition to using Keto Wheat Flour, make recipes keto-friendly by subbing in our Baking Sugar Alternative for the sugar in a recipe.  
Many of our keto-friendly recipes were developed with both Keto Wheat Flour and Baking Sugar Alternative to ensure the baked good is low carb enough to be incorporated into a keto diet; if you're substituting to make a conventional recipe keto-friendly, we highly recommend swapping for both the flour and sugar to lower total net carb count. 
Keto-friendly recipes 
Keto Wheat Flour can be subbed for all-purpose flour in your favorite recipes for a quick switch. But we've also developed plenty of recipes designed specifically for this flour, keeping total net carb count in mind so that the final recipe remains entirely keto-friendly. 
You can search "keto" on our recipe site to browse all the options, but here are a few of our favorites:  
These soft, spongy rolls make the perfect side for any low-carb dinner. Enjoy with a smear of butter, piled high with sandwich fillings, or to mop up sauce and gravy from a full plate.
This buttery pie crust is the ideal vehicle to fill with all sorts of keto-friendly fillings — go sweet with a classic pumpkin pie, or make a low-carb, keto-friendly quiche full of protein-rich eggs and colorful vegetables.  
Boasting a light, fluffy texture, these pancakes are a fantastic homemade option with better results than a mix, and they're particularly welcome if you're getting a little tired of typical keto breakfast foods like eggs and bacon. To avoid adding extra carbs, top with sugar-free jam and whipped cream for an extra-decadent meal.
Adjust your expectations 
Keto Wheat Flour can easily be subbed into all-purpose flour recipes and performs similarly when baked. But at the end of the day, it's a different product than the regular flour you might be used to, which means your final baked goods will also turn out a little differently, both in texture and flavor. So for the most successful keto-baking experience, start by managing your expectations accordingly.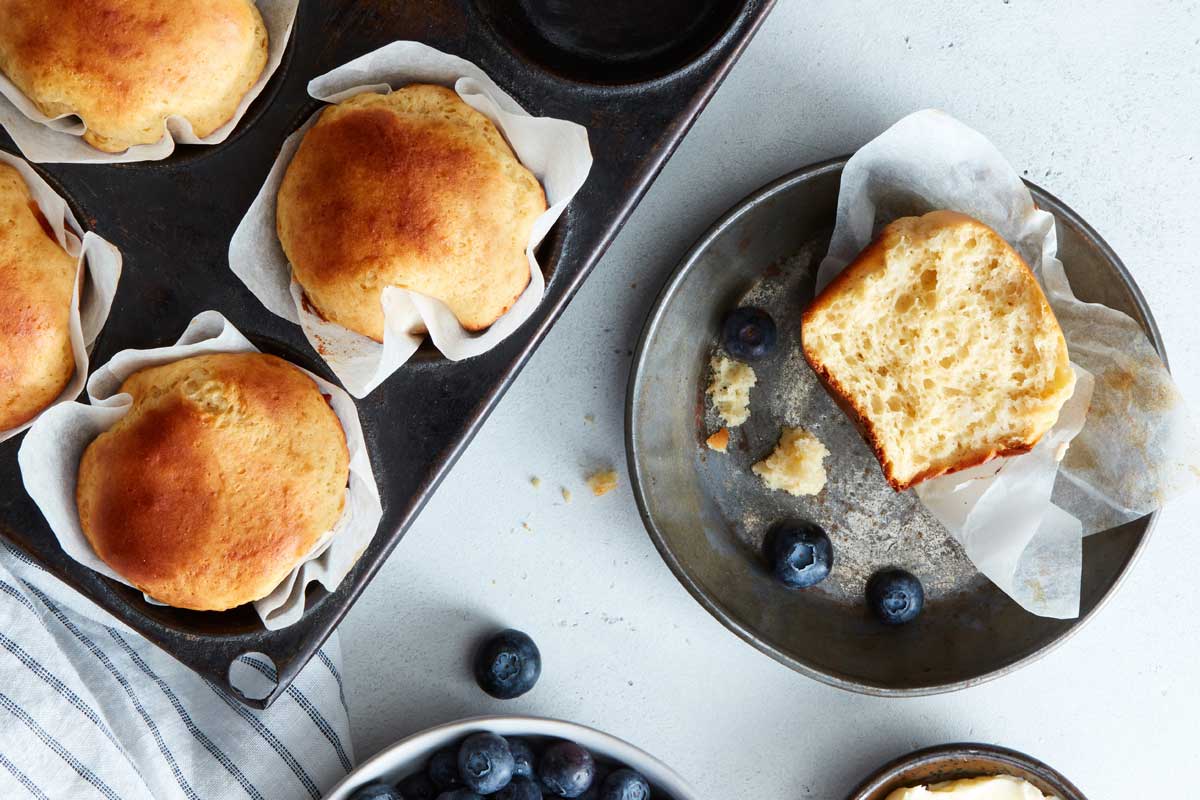 Will a recipe baked with Keto Wheat Flour yield the exact same muffins or cake you'd get if you'd baked the recipe with all-purpose flour? The flavor and texture won't be entirely the same — it will likely have a stronger "wheat" taste and sturdier texture, for instance — but the baked product will still be delicious. After all, you bake up a slightly different version of a recipe any time you substitute ingredients, and that's totally OK! 
If you understand that your keto-friendly baked good won't be exactly what you're used to, you can be open to all the possibilities that keto baking can offer. 
Baking for everyone 
From gluten-free to vegan to low-sugar — and now keto-friendly! — we want to encourage everyone to bake, no matter the style.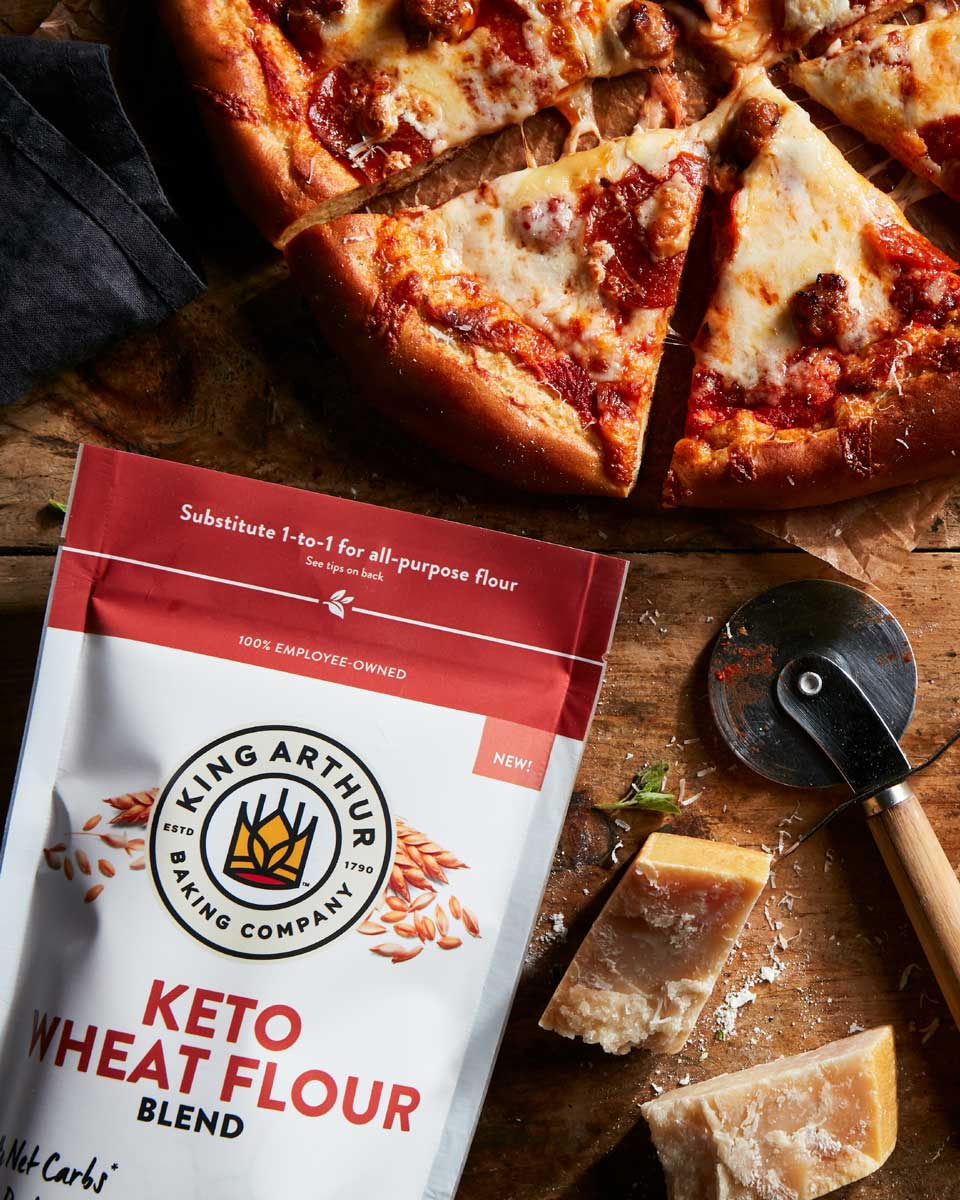 With Keto Wheat Flour, classic favorites like sandwich bread and chocolate chip cookies can be part of your keto diet. So don't stash away your spatula or dough whisk just yet. Pick up a bag and start experimenting with low-carb baking that's still decadent and delicious.  
Cover photo by Rick Holbrook
Jump to Comments