Whether you're 5 or 95, you can experience the joy of baking. The desire to feel this happiness (coupled with the confines of quarantine) has recently encouraged many folks to turn back to baking, regardless of age or experience. We're thrilled to welcome bakers of all ages into our community, and today we're excited to focus on kids!
For families with little ones who aren't quite tall enough to reach the kitchen sink on their own yet, we put together a collection of family-friendly recipes in our previous post, Baking with little kids. In that post, we call out specific tasks that are perfect for young helpers to take on for each recipe, like patting out dough or stamping cookies.
Now it's time to capture a more resilient audience: older kids (aged 8 to 18 years old). While big kids may sometimes pretend they're too cool for school, a warm chocolate chip cookie just might entice them to pause the act while they get their hands in some flour. 
We've got the secrets and strategies you need to make baking with older kids enjoyable for all.
The criteria: Choosing the right recipes
A successful and fun family baking experience starts with choosing the right recipe. And when you've got older kids in the house, this task can feel especially tricky.
To better understand what excites older kids about baking, I talked to a handful of students in middle and high school — both baking fanatics and those who were just occasional kitchen helpers. What draws them in and convinces them to switch out their iPhone for an apron?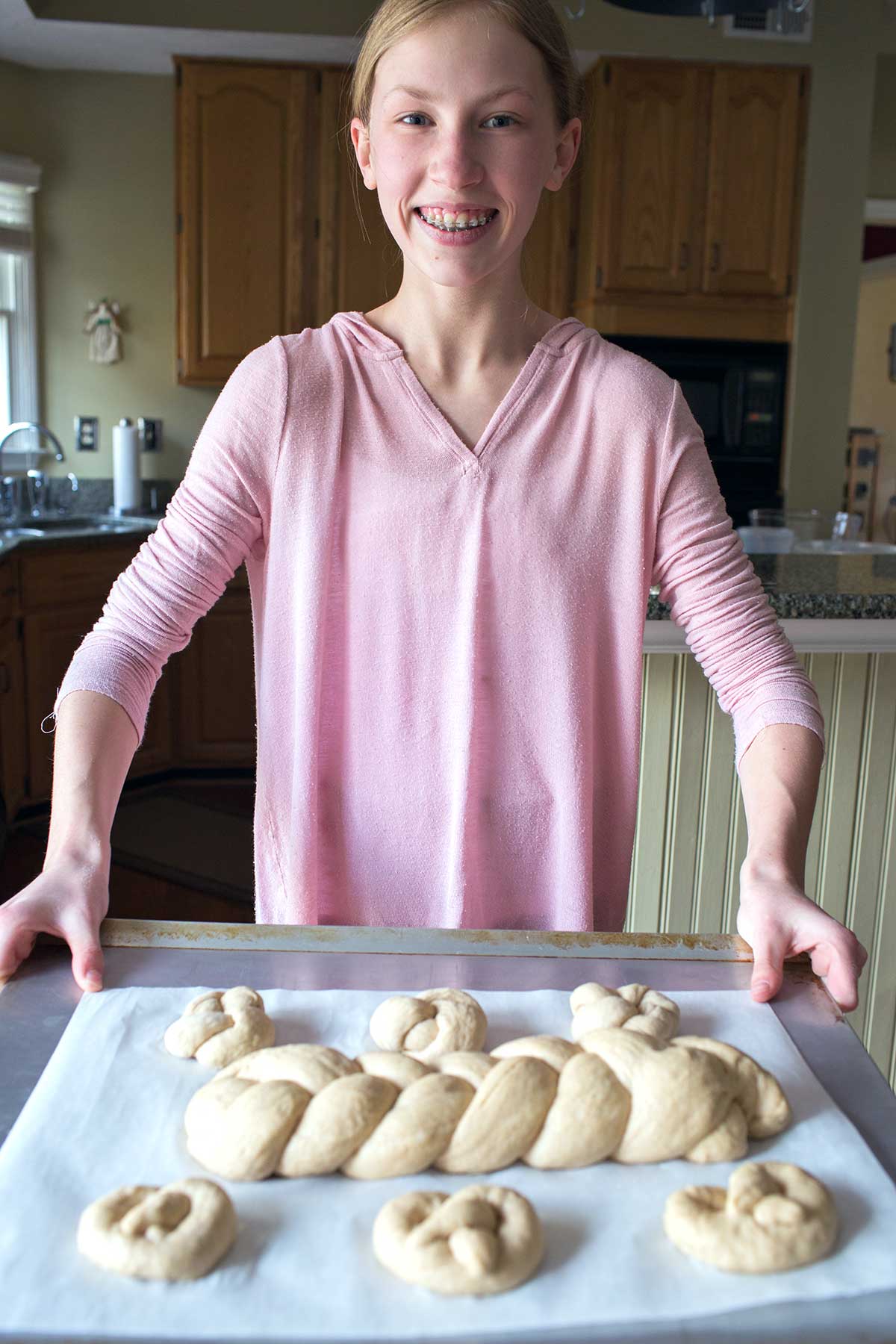 I heard five main things from older kids about what they look for in a recipe. They said a good recipe:
...makes something that's fun to decorate.
...allows them to make a mess.
...looks really beautiful.
...is something new.
...reminds them of their mom/grandmas.
What a range of answers! One thing that's certain is older kids are not all one and the same. But if you talk to them and find out which category resonates most, you'll have a solid place to start your baking project.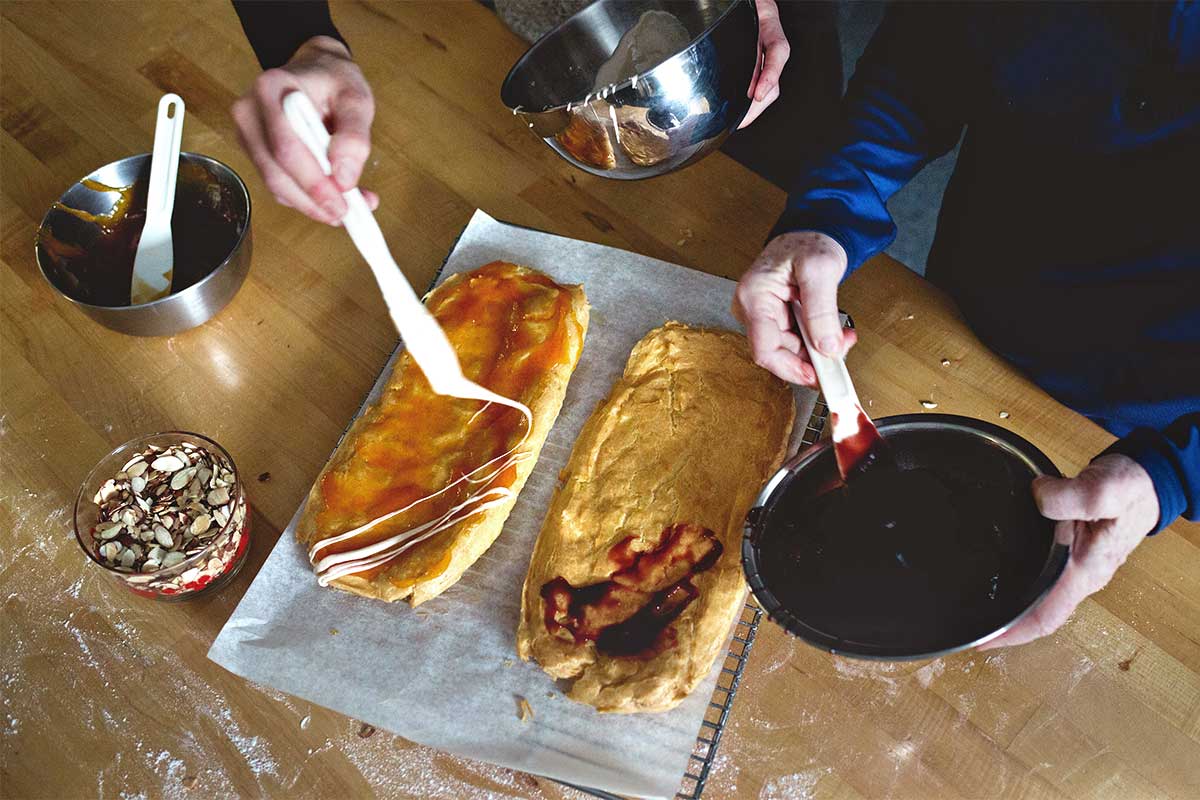 To help you prepare, here are recipes for each kind of blossoming baker and ways to embrace their motivations.
1) Decoration fun
Baking can be a way to create edible art — an avenue for young bakers to express themselves and their creativity. Cakes and cupcakes are the ideal blank canvas; they lend themselves to personalized flourishes and can display a smattering of decorating techniques.
To get your budding baker/artist eager to head to the kitchen, try making our Tender White Cake and dressing it up with a layer of fluffy buttercream frosting. Kids can practice making the perfect frosting swoop with the back of a spoon.
There are so many ways you could decorate your cake. To take the pressure off handling a piping bag, top the cake with artfully arranged fruit, edible flowers, or confectioners' sugar (or a combination of all three!).
Also try: Lemon Meringue Cupcakes (attempt toasting meringue), Caramel Cake (nail that trendy frosting drip), and Favorite Fudge Birthday Cake (because even if it doesn't look perfect, chocolate is always a crowd-pleaser).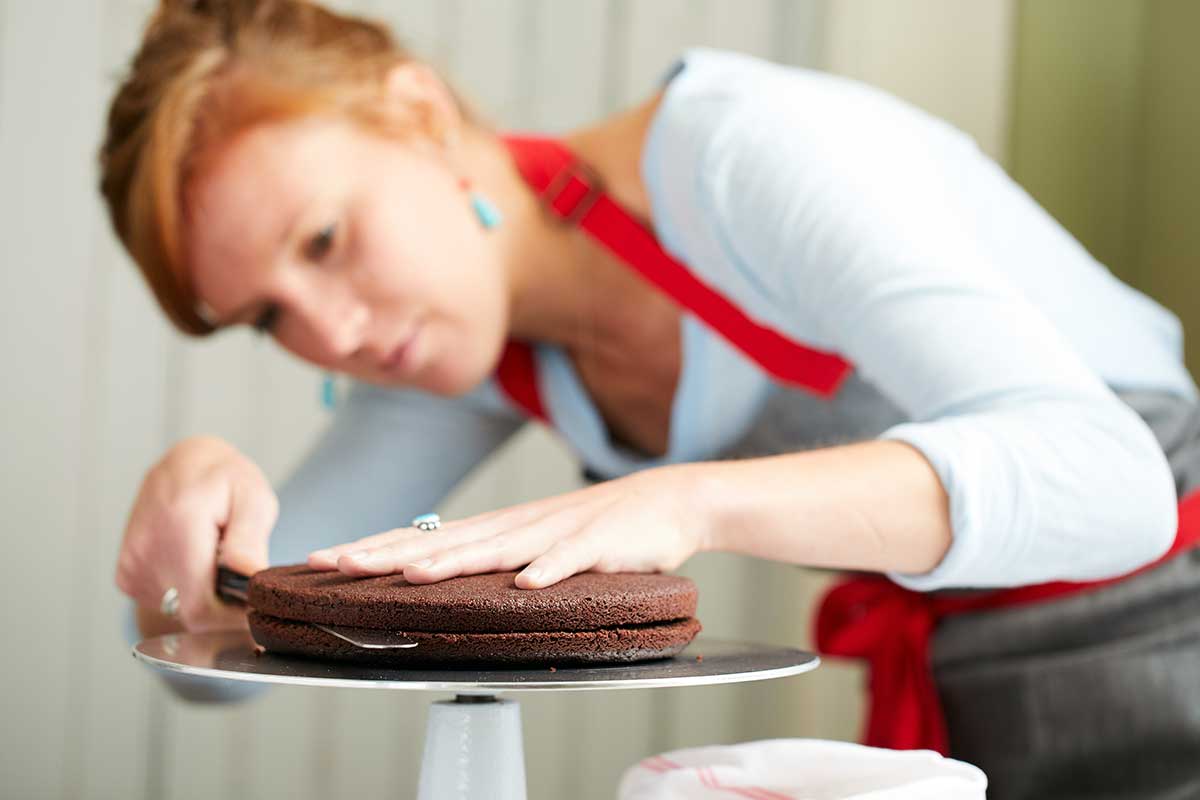 For more edible works of art, browse our collection of Best Birthday Cakes with your older-kid-baker and choose a recipe that gets them excited to create a masterpiece.
2) Delicious mess
Most people, regardless of age, agree that making a mess can be fun. It's the cleanup that's always a drag. But when you make a mess that leads to a delicious end product, the cleanup actually feels rewarding. (The scent that wafts through the kitchen while you're cleaning provides extra motivation.) 
If your older-kid-baker likes to get their hands dirty, have them help make Crispy Cheesy Pan Pizza. The dough is soft, slack, and slightly sticky — it can be mixed with your bare hands! (Just make sure everyone's hands are very clean before you begin.)
The dough also requires four folds throughout the first 20 minutes. Each fold provides an opportunity to be messy while getting hands-on with the dough.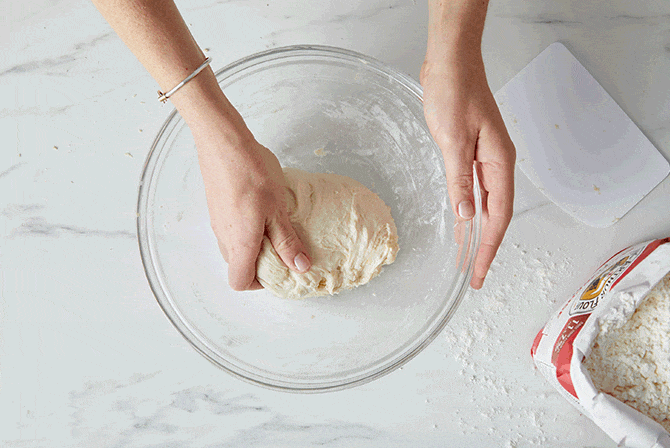 Also try: Fresh Pasta (mix the dough right on the counter!), Apple Cheddar Chop Bread (cut the filled dough into lots of ooey-gooey pieces), or Fudge Pudding Cake (embrace the mess of pouring hot coffee over the cake batter before baking).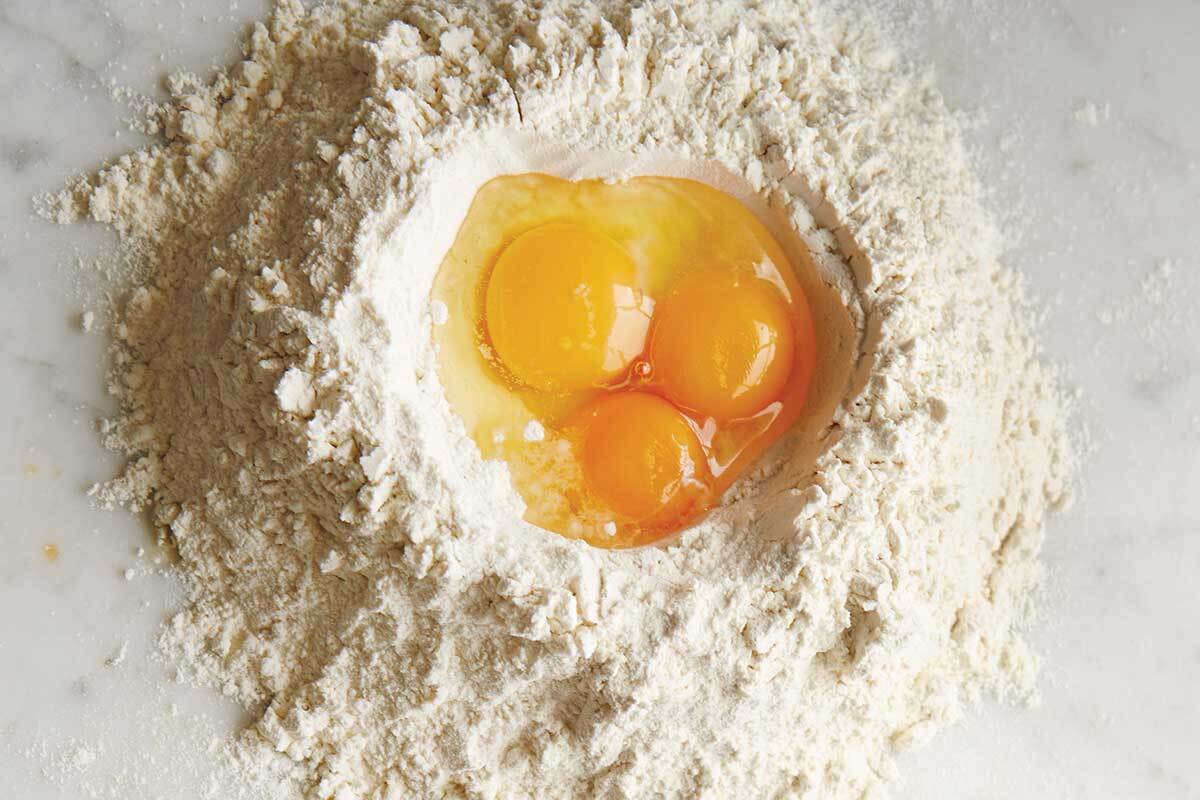 3) Impressive aesthetics 
Have you ever flipped through Instagram or Facebook and seen a shockingly beautiful baked good?
Of course you have. Well, I've learned that lots of ambitious young bakers usually follow up this moment with the thought: I've got to try that! 
One of the recipes that has spread like wildfire across social media is our stunning Pane Bianco. This swirled bread is packed with flavorful savory ingredients like sun-dried tomatoes, garlic, and fresh basil. Its twisted shape draws you in and makes you wonder if it's too beautiful to eat, yet its enticing smell will convince you to dig in.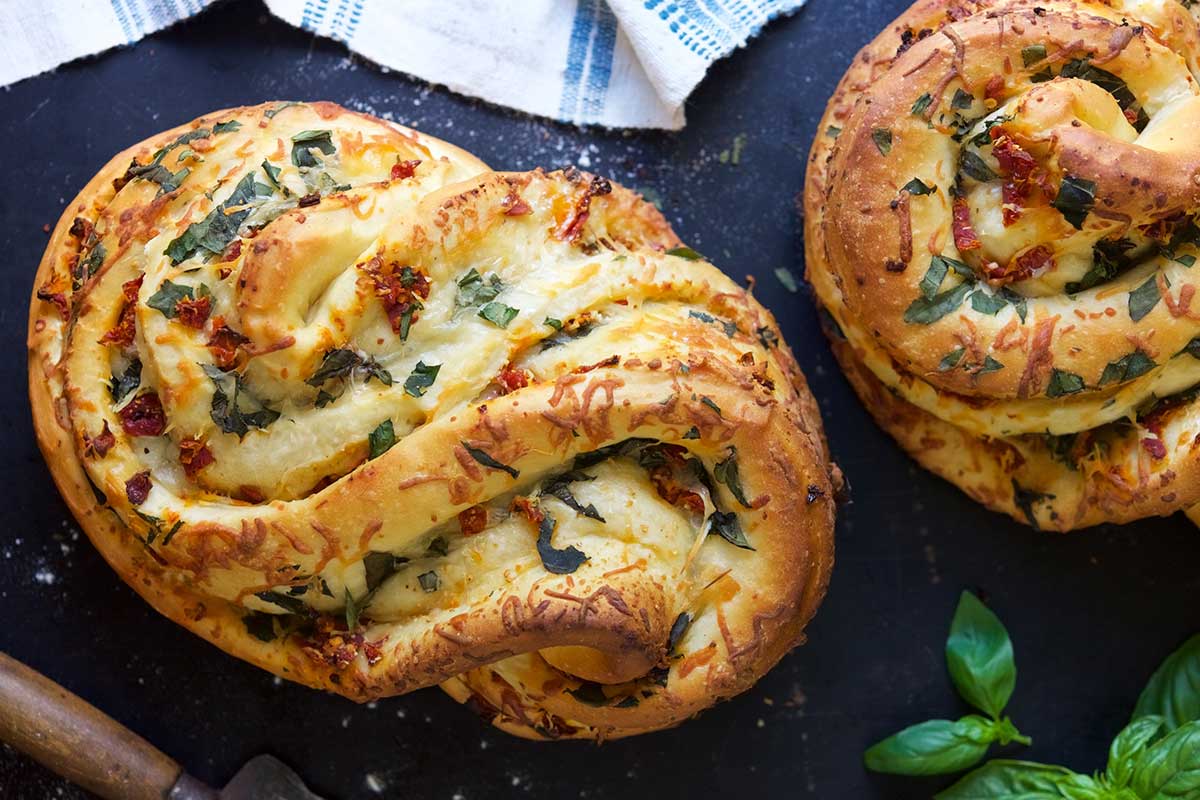 Pane Bianco is one of the many recipes that were part of our Bakealong series, a set of show-stopping recipes that were shared once a month over the course of two years. The other recipes in the Bakealong collection stand up to the high standards set by the Pane Bianco; they're totally beautiful and also completely approachable. 
Overall, they're the perfect recipes for young bakers who get excited about trying to recreate the beauty (and the deliciousness) of the most impressive baked goods.
Also try: Chocolate Mousse Cake with Raspberries, Berry Blitz Torte, and Cinnamon Star Bread — all are gorgeous.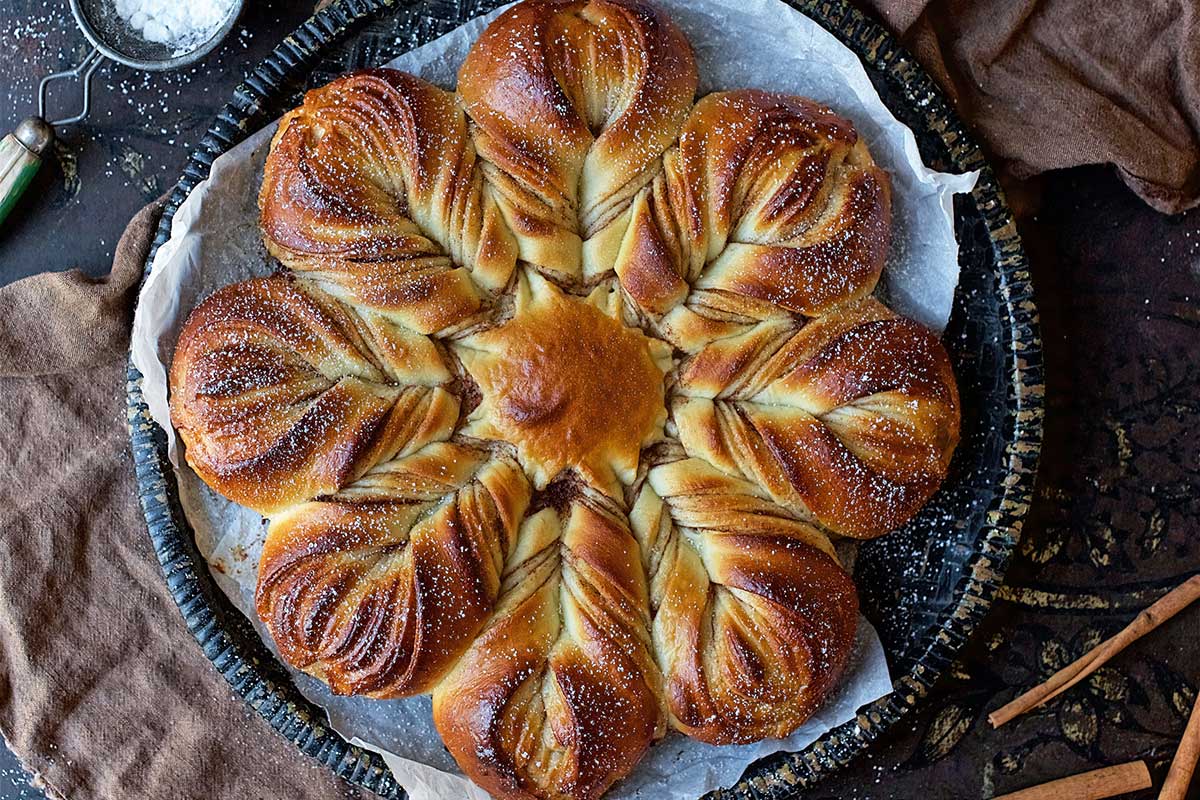 4) Something new
If you like traveling somewhere you don't speak the native language or trying a brand new restaurant, you'll probably also find baking a recipe for the first time exciting, just like young bakers. We get it — there's a thrill that comes from exploring the unknown, especially in the kitchen.
A recipe that captures the novelty of unexplored baking is our Inside-Out Pumpkin Muffins. Even if you've made pumpkin muffins before, you haven't made muffins like these! The luxurious cream cheese frosting is tucked inside the velvety batter, just waiting to surprise anyone who takes a bite.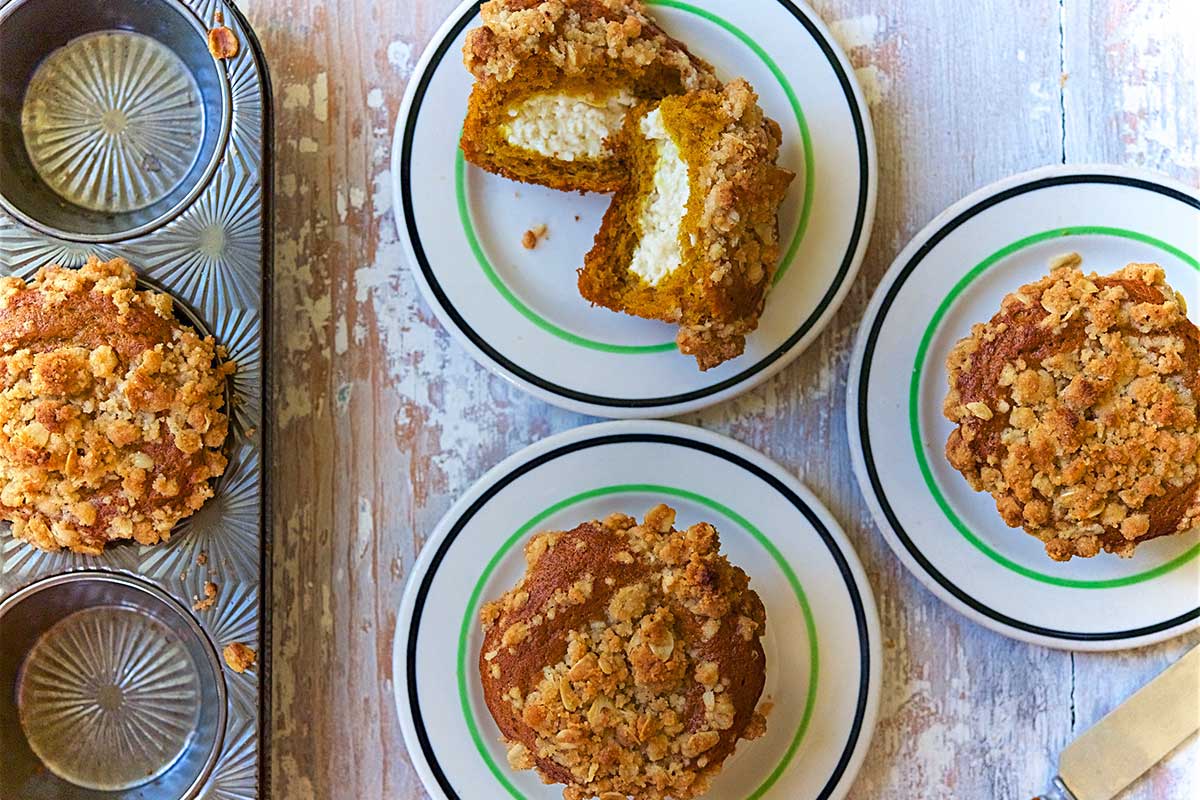 For bakers who are pulled in by the allure of something fresh, we're always publishing new recipes developed by our test kitchen team. 
Also try these new recipes: Lemon Cheesecake, Pillowy White Bread, Blueberry Key Lime Tart, and even this multi-layered Chocolate and Strawberry Cream Puff Cake if you're looking for something new AND ambitious. Find what else has recently debuted on the recipe site in our New from the Test Kitchen collection.
5) Tugs your heartstrings
Unlike the thrill of diving into the unknown, there are those of us (even kids) who find comfort in making something that's dearly familiar and reminds us of someone special.
Some of the best recipes are those that were baked for us many, many times by people who love us. Did Grandma (or another family member) always bake a from-the-box yellow cake with chocolate frosting for celebrations? If so, our Classic Birthday Cake will hit home and fill you with sweet nostalgia.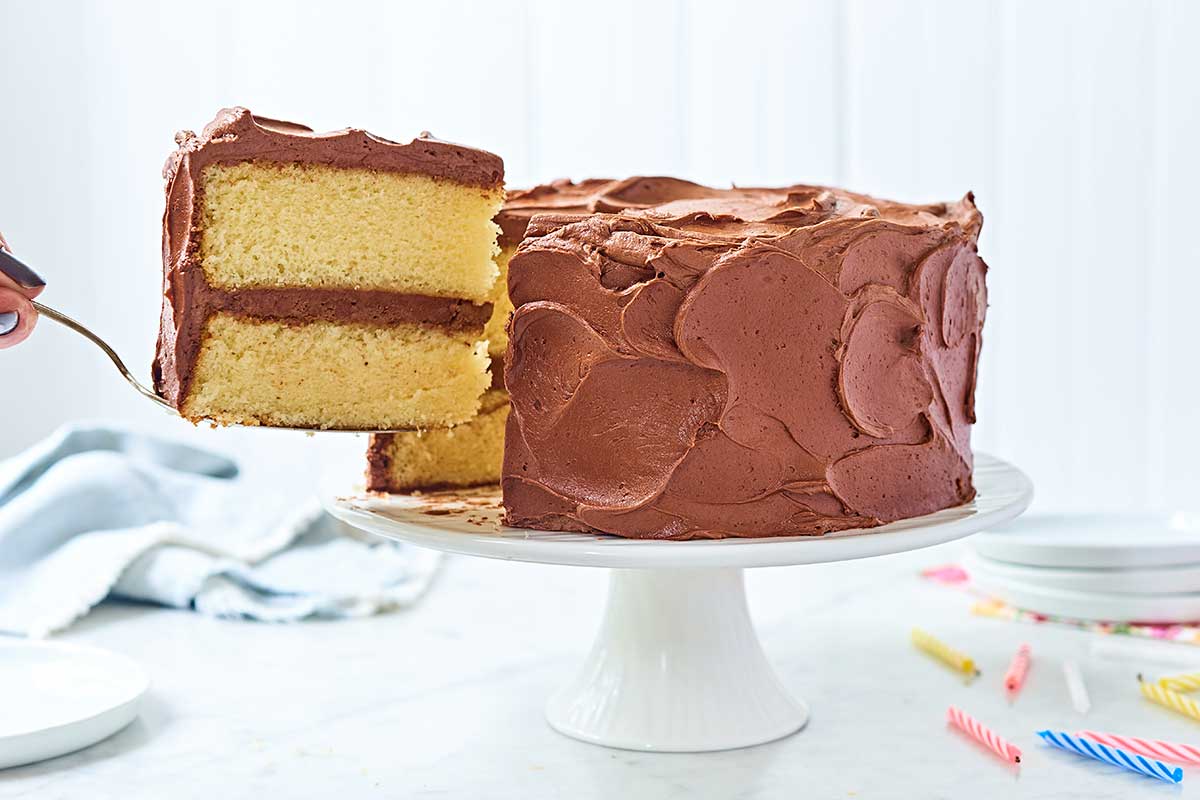 So this is where you have to do some of the heavy lifting — talk to your teen and find out which recipes are part of their favorite memories. Perhaps they secretly think Challah French toast was one of the best parts of their childhood, or maybe they'd do just about anything to have grandma's homemade pita fresh from the oven. You'll never know until you ask!
Also try: Apple Pie, Chocolate Chip Cookies, or Soft Cinnamon Rolls, recipes that bring many folks back to childhood.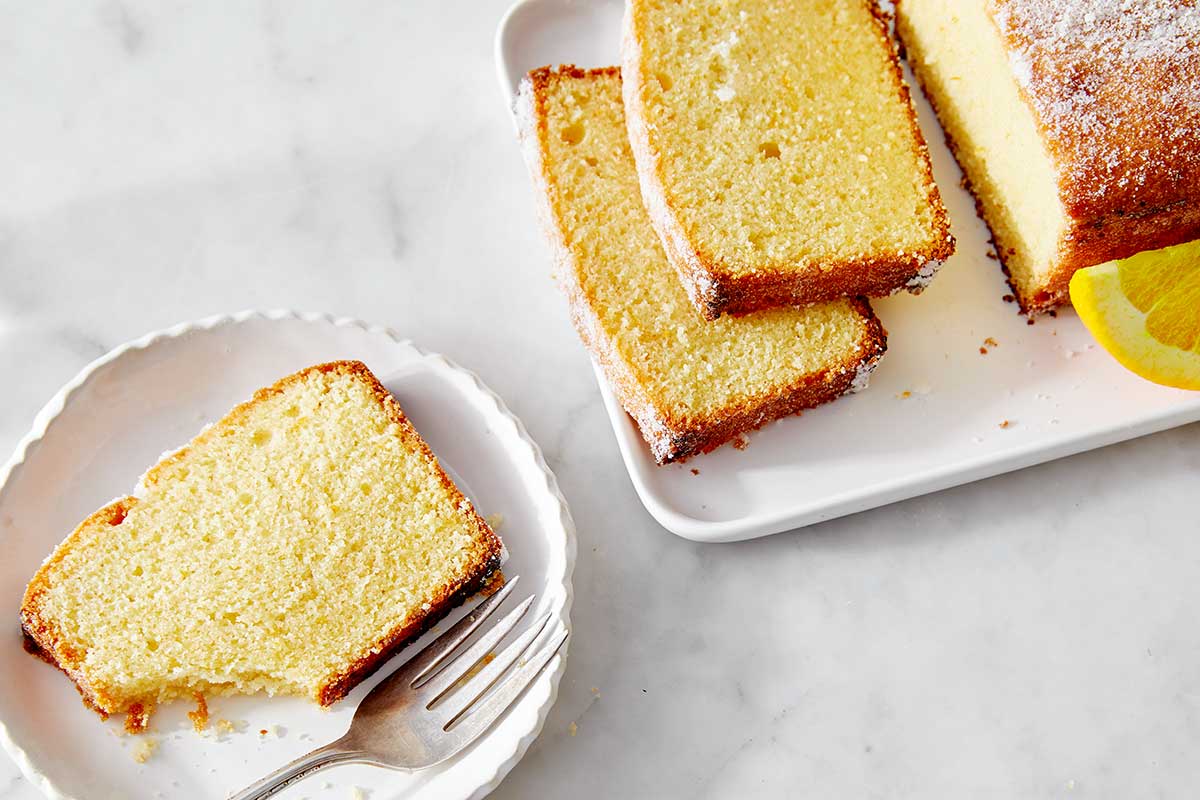 For more inspiration, check out the nostalgic recipes in our Best Basics Collection. Something there is bound to stir the heart. 
Baking with older kids: Find what speaks to them
We all know that kids are like chocolate chip cookies — no two are exactly alike, but they're all lovable. Find out what makes the kid in your life light up when you talk about baking together. Choose one of the recipes we've shared here, one of the other thousands on our website, or one that's special to your family.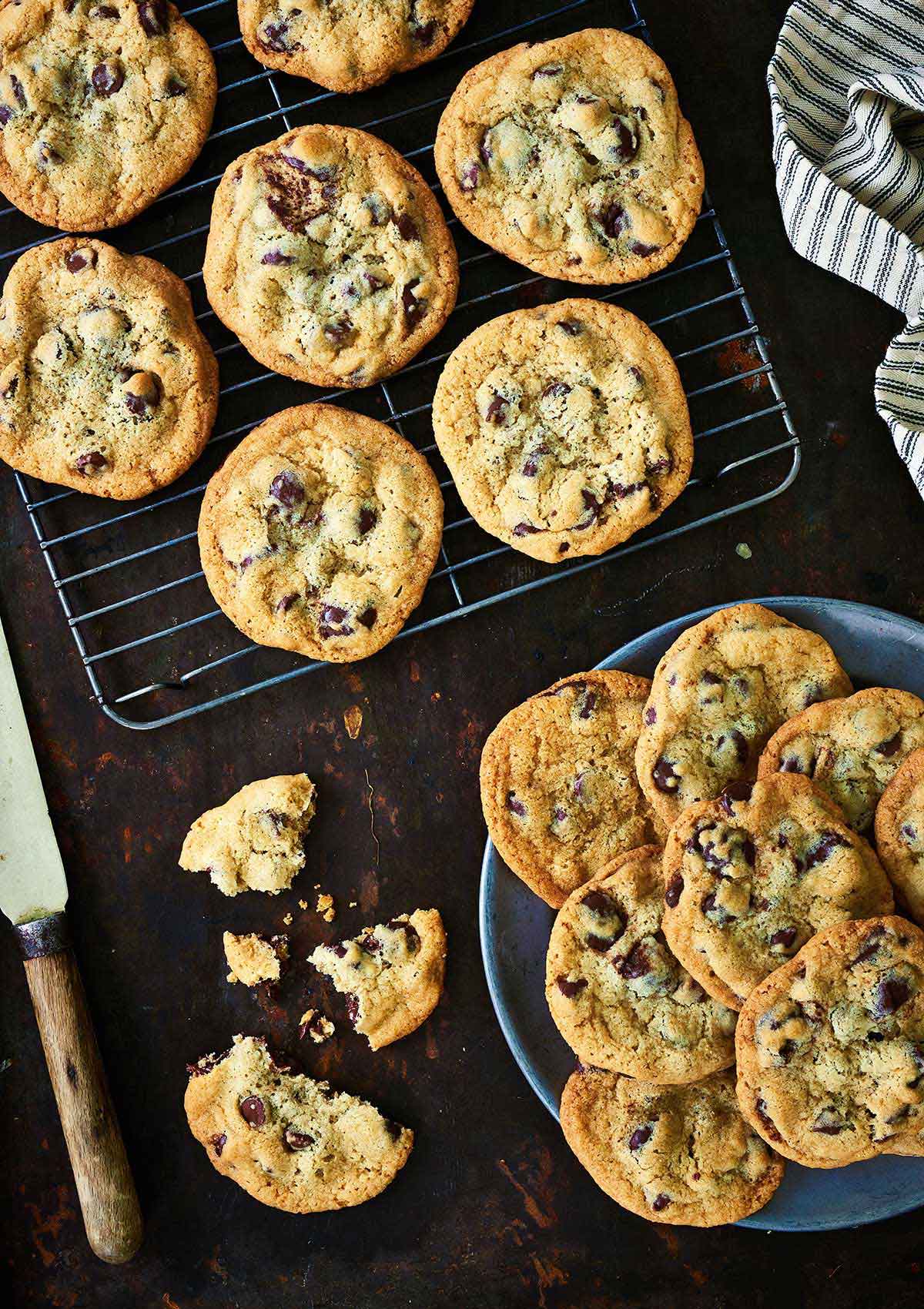 No matter what you're baking, you're bound to bring joy to your kitchen when you're with the ones you love.
Tell us what kinds of culinary creations get the older kids in your life excited to bake in the comments below.  
Jump to Comments