A family of cake recipes
Cake Pan Cakes take the spotlight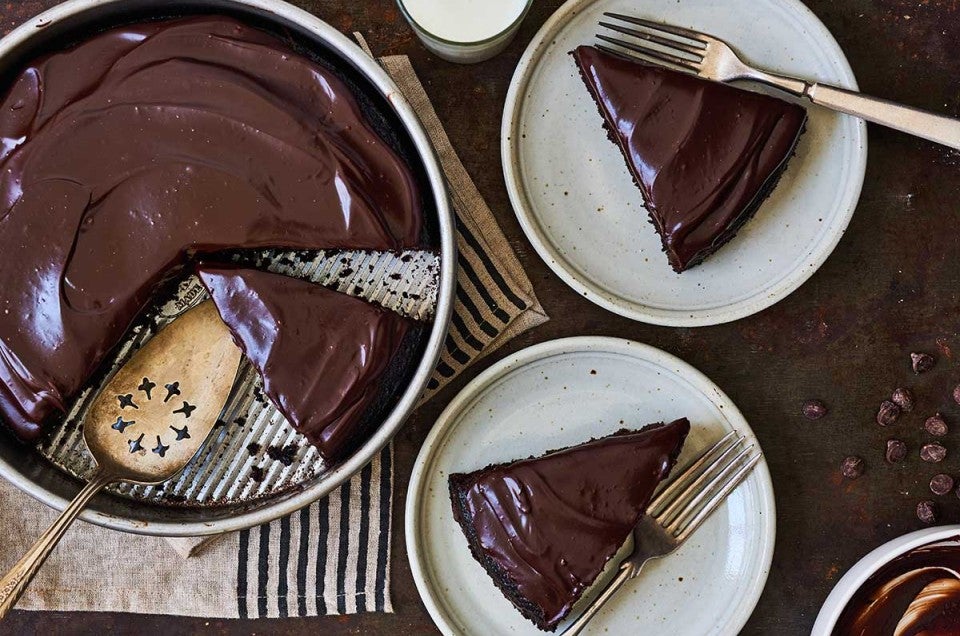 If there's one recipe worth knowing by heart, for me it's Cake Pan Cake — the simple, stir-together cake that bakes up like a dream. While No-Knead Crusty White Bread and Simply Perfect Pancakes are close runners-up, being able to whip together a chocolate cake from memory, without a mixing bowl, using only minimal ingredients, while telling a story — now THAT's impressive.
A storied past
So what's the story to tell about this special cake? To start, it has a history. The ancestors of this cake first appeared in Europe in the mid-17th century. This is when round cakes topped with icing finally made their way into kitchens, thanks to more reliable ovens and the availability of refined sugar.
Then during World War II, ingredients like eggs, butter, and milk became scarce as food supplies were rationed. The ingredient shortage inspired bakers to get creative, and the first iteration of "Cake Pan Cake" was born.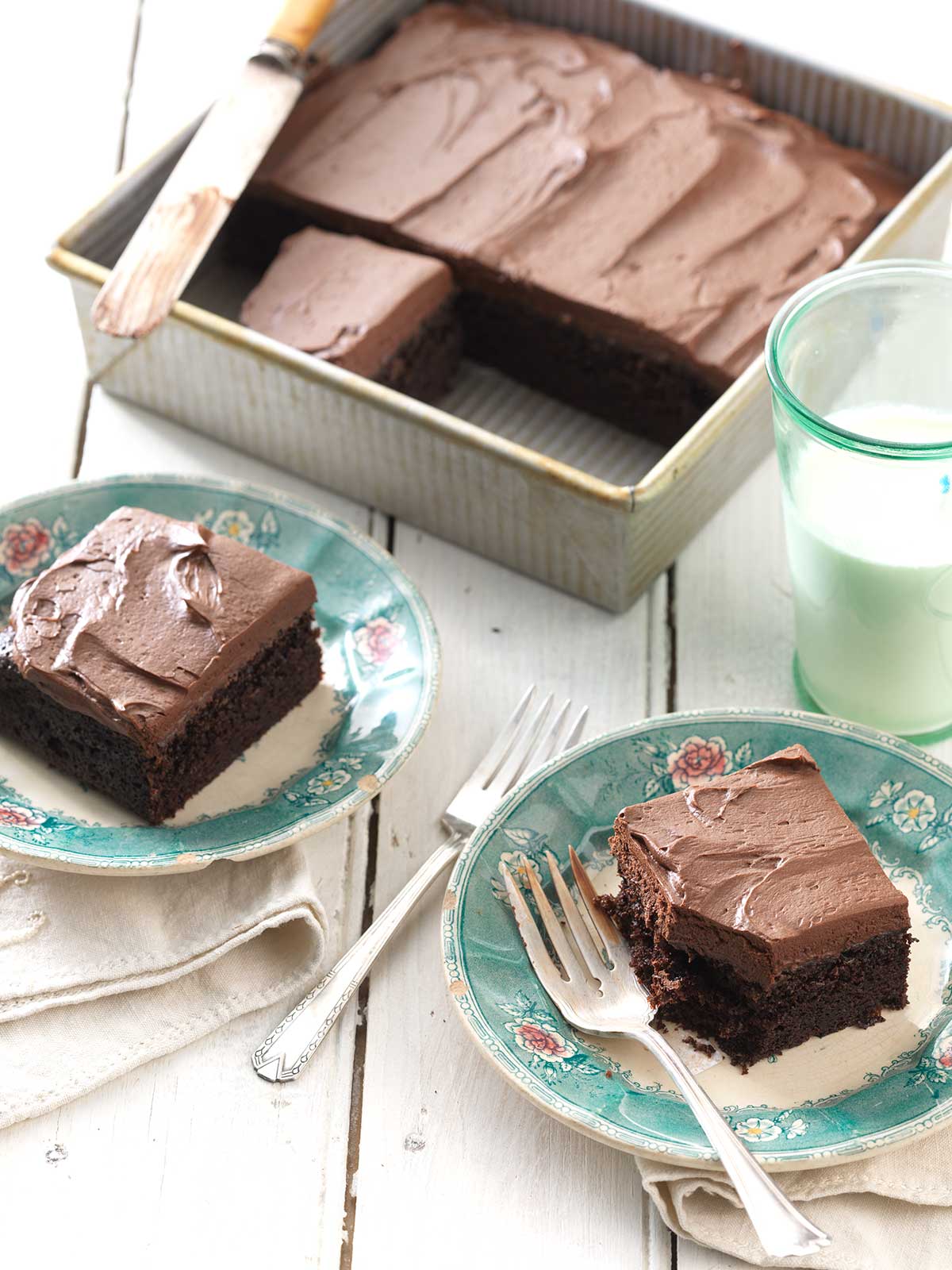 A combination of baking soda and vinegar gives this cake a lofty rise, while oil adds tenderness and cocoa brings the flavor. No expensive, hard-to-find ingredients are needed.
The super simple technique
The stir-together method used for Cake Pan Cake surpasses other one-bowl recipes in simplicity: all the dry ingredients can be added right to the cake pan and then mixed together.
Traditionally, bakers made three holes in the dry ingredients and poured vanilla (if it was available) into the first hole, vinegar into the second, and vegetable oil into the third. The cup of water was poured directly over all of the ingredients in the pan, which were then mixed with a fork or whisk until combined. Brilliantly simple!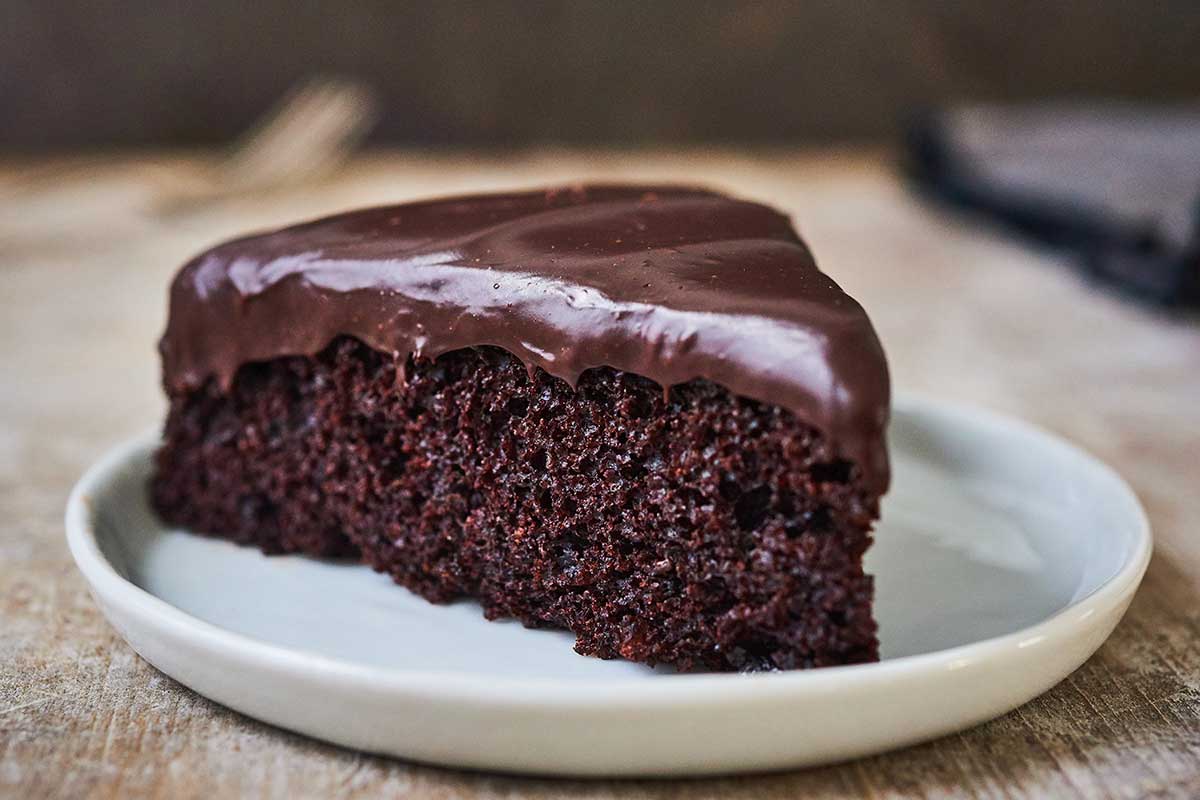 Today, most Cake Pan Cake recipes call for using a mixing bowl, but it's worth making the cake at least once using the original method to honor the cake's history.
Nicknames and variations
Just like you can't find Sally on the family tree until you realize she's really "Sarah," you should know this cake goes by many names, which is part of its intriguing identity. If you've ever baked, tasted, or heard of World War II Cake, or even Dump Cake, we're all talking about the same thing: Cake Pan Cake.
While the chocolate cake was perhaps the original Cake Pan Cake to arrive in people's recipe boxes, bakers across generations have been drawn to this simple yet delicious dessert. Over the years, different variations have been developed, featuring a variety of flavor profiles. 
Today we have eight versions of cake in the Cake Pan Cake family — all fantastically delicious and worth baking.
The Cake Pan Cake family tree
Now that you've heard so much about these beloved cakes, let's introduce you to the family members.
First up, the patriarch: the Original Cake Pan Cake. This is the fudgy, tender cake that's worth memorizing. It tastes downright decadent even without a lot of ingredients.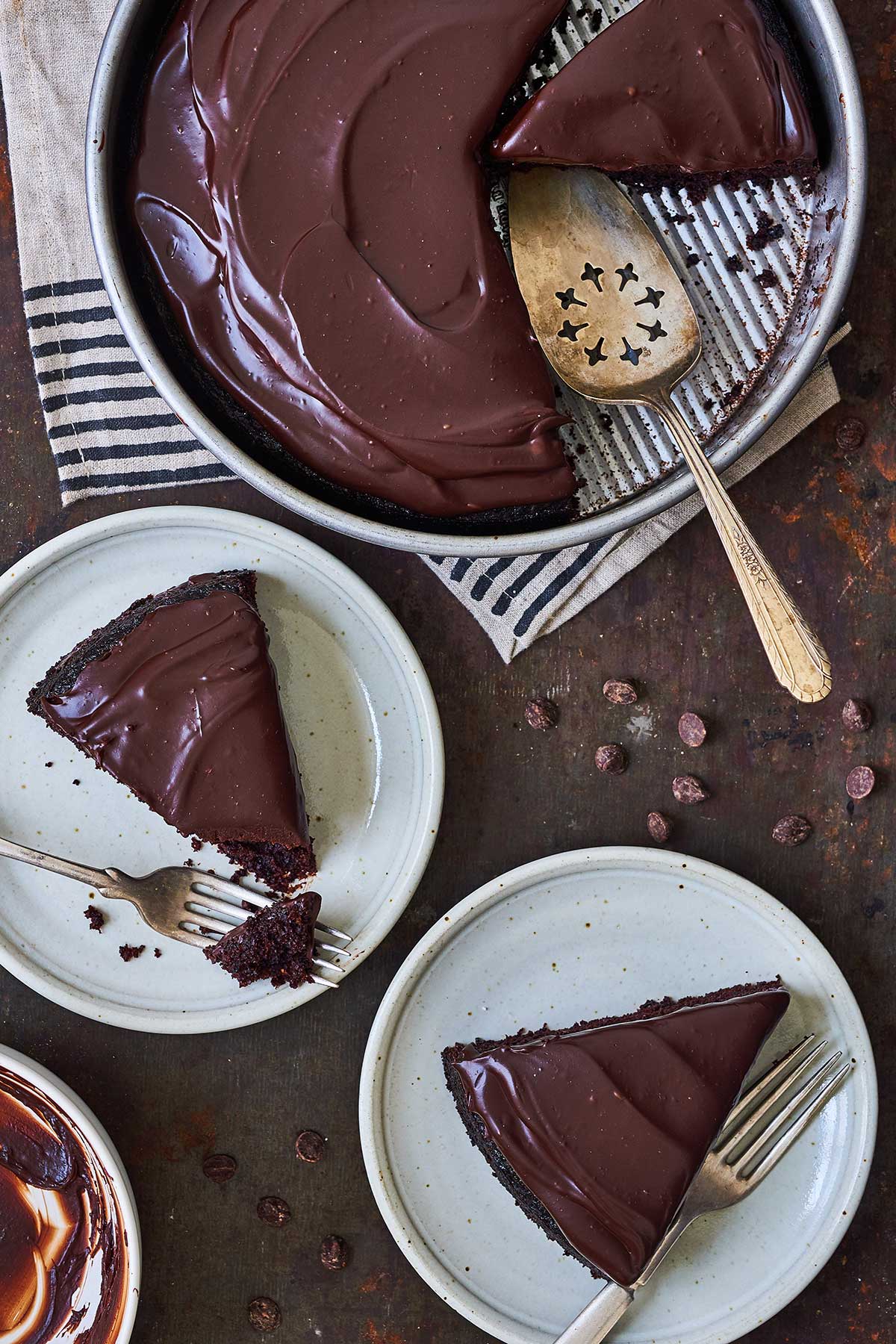 To see how it's made step by step, check out my fellow blogger PJ's post celebrating it as the 225th Anniversary Recipe of the Centuries. (This cake is outstanding enough to deserve such a long title.)
If we're following the family tree, the original cake's counterpart is next: the gluten-free version. 
While most cake recipes can be made gluten-free by simply replacing the flour with an equal amount of our Gluten-Free Measure for Measure Flour, this recipe uses our Gluten-Free All-Purpose Flour, xanthan gum, and the addition of 2 eggs to ensure a super-fluffy final texture.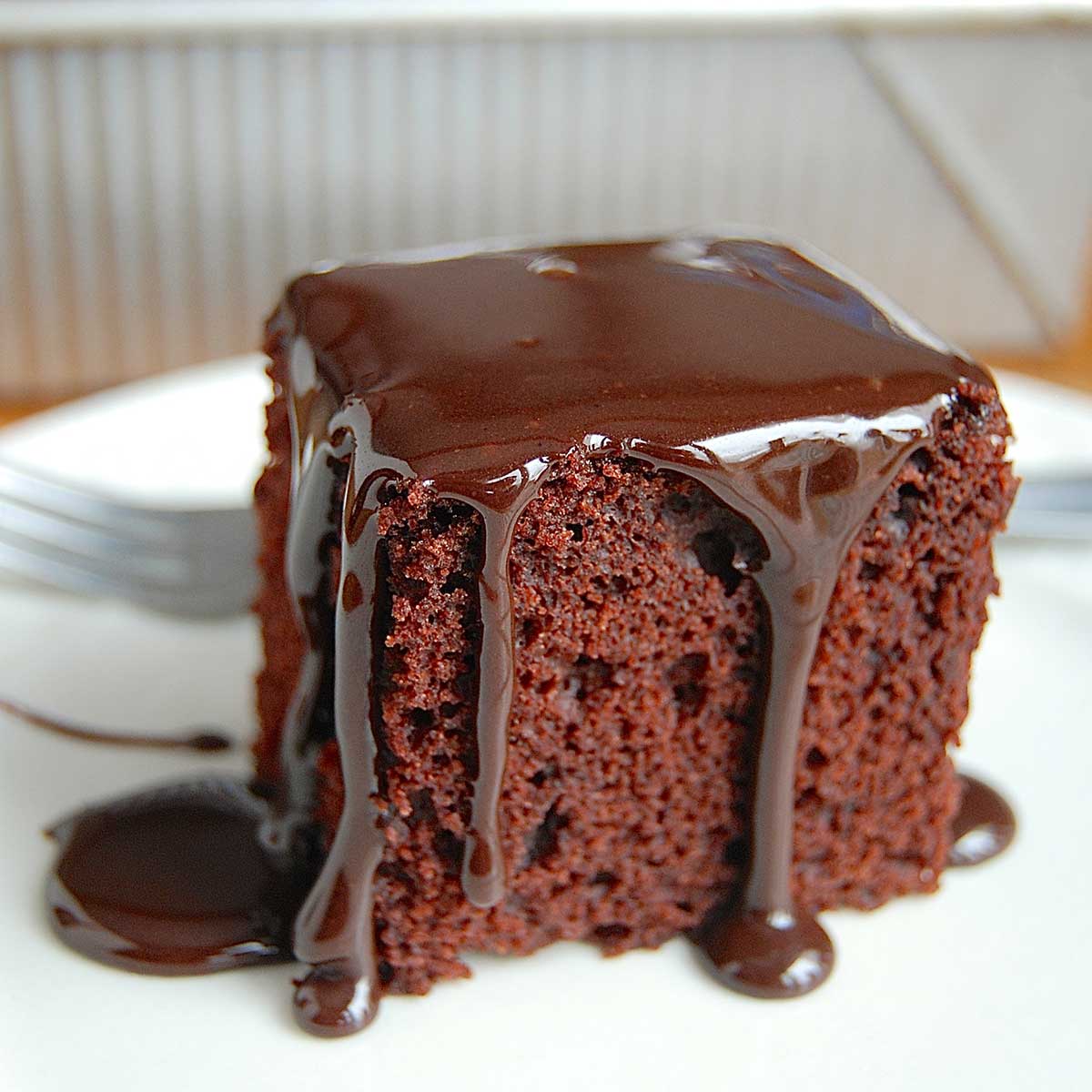 Whether you serve this cake to someone who's gluten-free or a gluten-lover, they'll be impressed.
This generously spiced cake comes next in the Cake Pan Cake family lineup. It's not spicy like the heat of cayenne pepper but rather from cinnamon and cloves, which leave you feeling warm and cozy.
If you like the idea of a spice cake but don't want to go so far as to call your cake spicy, cut the spices back by 25% to 50%. This cake welcomes further adjustments: use a flavorful fruit or vegetable juice as the liquid in the batter to create a combination of flavors that's right for you. (Orange juice, cranberry juice, or a blend of fruit and vegetable juices all work well.)
Bonus: It's whole grain and offers the option of additions like grated carrots, raisins, or chopped nuts.
This pumpkin-y cake is just what you want on a cool, crisp fall day. You can have a slice with a cup of hot tea or coffee in the morning, or wind down your evening with a whipped cream-topped slice.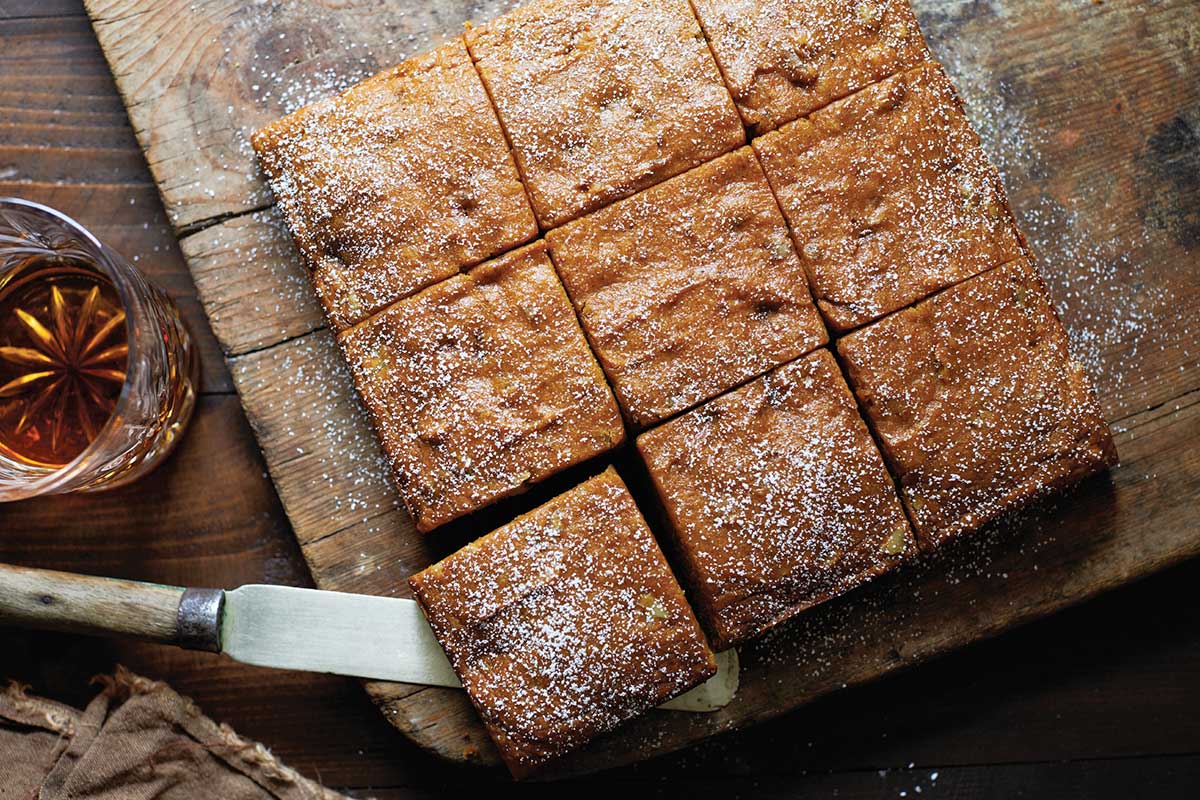 This Pumpkin Spice Cake is faster and easier to make than pumpkin pie, yet it satisfies that same fall dessert craving.
This tomato-soup-based cake is like the fun aunt of the Cake Pan Cake family — you're not totally sure what it's going to bring to the party, but once you open your mind you're thankful that you did!
The tomato soup adds richness and moisture with very little tomato flavor. It pairs perfectly with warm spices like cinnamon and cloves. A swirled layer of cream cheese frosting on top makes this cake taste like a new version of the best carrot cake you've ever had.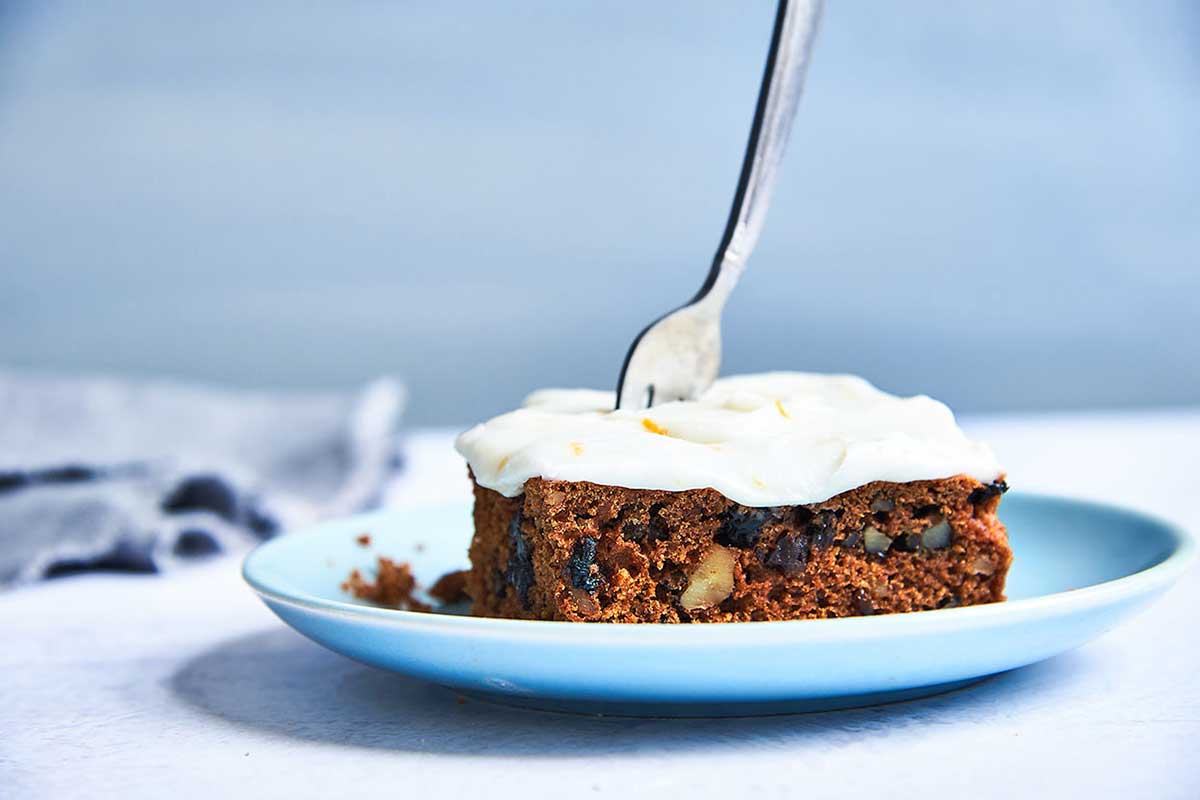 Open your mind — weird is sometimes surprisingly delightful. 
Some might say this tendercake isn't a true Cake Pan Cake because of its slightly fussy nature — perhaps like a stepsister who always seems to be in need of something extra. (You end up loving them because they're fussy, not despite it; you'll love this cake, too.)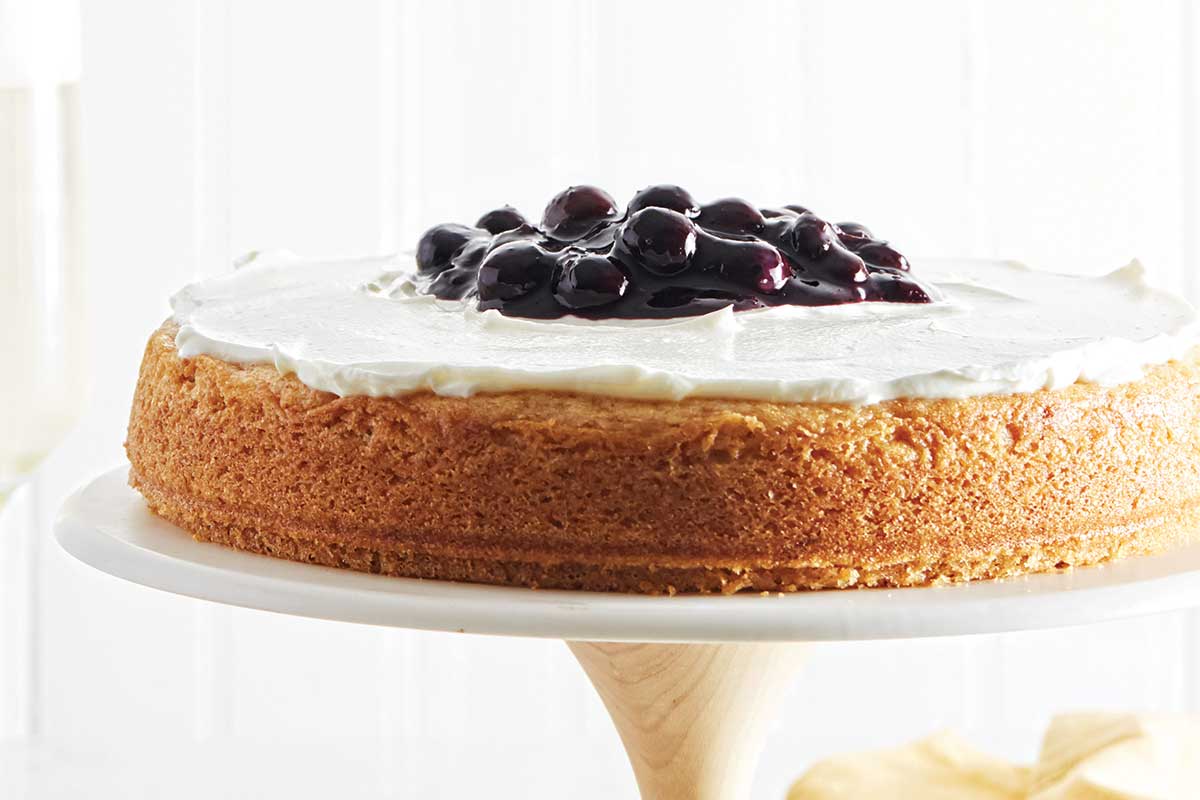 This lemon-scented version of Cake Pan Cake calls for blueberry compote as a topping, which makes the cake feel elegant and taste scrumptious.
7) The unpublished version: Coconut Cake
Every family has a rebel without a cause, right? Well, the Cake Pan Cake family is no exception. This version of coconut cake was published in the Baking Sheet, our long-time recipe-filled newsletter that ceased publication over a decade ago. This coconut version of Cake Pan Cake never made it onto our website but lives in the archives of old Baking Sheet issues.
This means this coconut version hasn't gone through our current day rigorous testing process — but it's still fun to see the less polished, more rough-around-the-edges members of the family, right? Here's the basic recipe:
1 1/2 cups (180g) King Arthur Unbleached All-Purpose Flour
1/2 cup (57g) coconut milk powder
1 cup (198g) sugar
1/2 teaspoon salt
1/2 teaspoon baking powder
1/2 teaspoon baking soda
1 teaspoon vanilla extract
1/4 teaspoon coconut flavor
1 tablespoon vinegar 
1/4 cup (50g) vegetable oil 
1 cup (227g) cold water, coconut water, milk, or 3/4 cup water plus 1/4 cup rum
coconut flakes, for sprinkling on top
To make the cake, whisk the dry ingredients together in an ungreased 8" round cake pan. Add the vanilla, coconut flavor, vinegar, oil, and liquid and stir until mixed. Bake at 350°F for about 40 minutes, until a toothpick or paring knife inserted into the center comes out clean.
And there you have it: the elusive, unpublished version of Coconut Cake Pan Cake! 
The latest addition to the family is this blond beauty, Vanilla Cake Pan Cake. Customers had requested a vanilla version of our classic chocolate cake for years. When our test kitchen began their research and development, they quickly realized that creating a vanilla version that was just as tasty as the original was no easy task. Rounds and rounds of testing were completed to ensure the cake was perfectly sweet, tender, and overall delicious.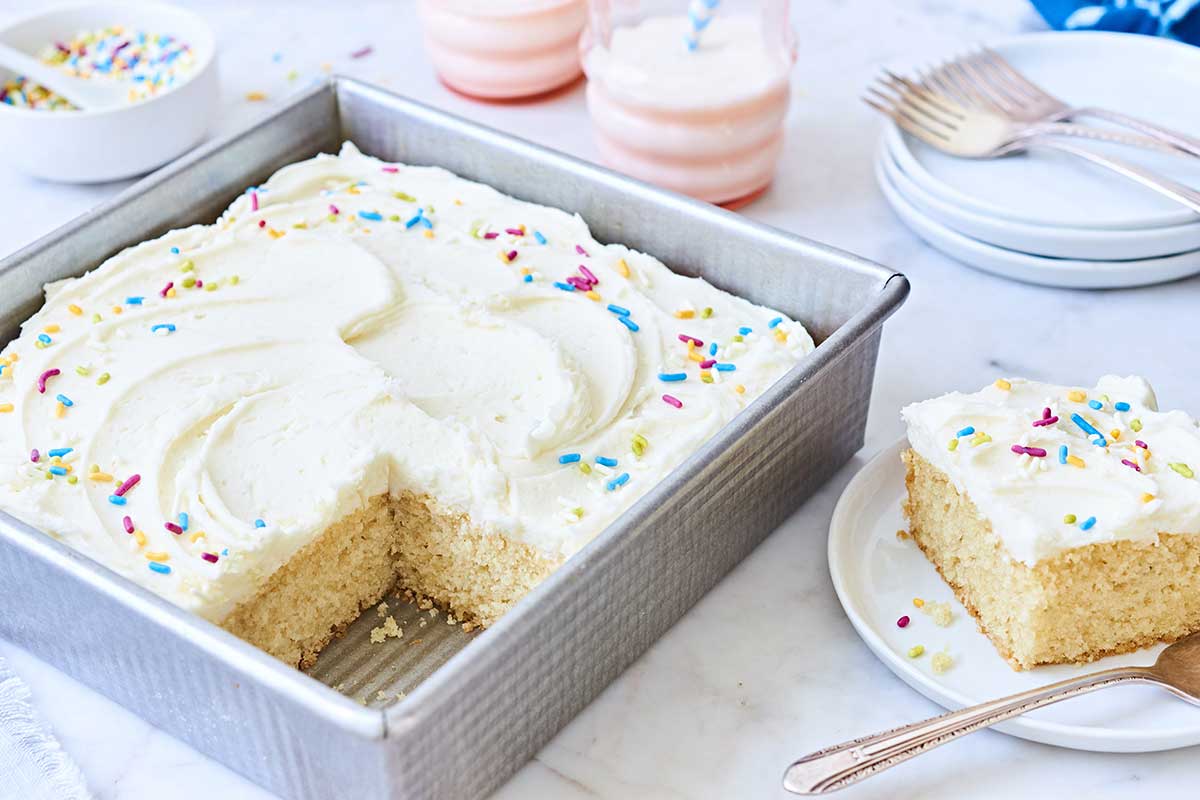 At the end, they nailed it. This vanilla cake is so good that my fellow blogger PJ proclaimed, "I love that recipe and I don't even like vanilla cake." It's that tasty.
A family of deliciousness
The Cake Pan Cake, in all of its iterations, is truly special. This family of cakes is the epitome of quick and easy treats that are still downright decadent.
If you're looking for a sweet treat to make today feel special, choose the version that speaks most to you and get started. It'll make an ordinary day feel like a celebration.
While your Cake Pan Cake is baking, try memorizing the recipe — you're guaranteed to be a hero at some point in the future when you make one of these simple but special cakes when it's needed most. 
Cover photo by Liz Neily.
 
Jump to Comments