Baking with eggnog
Christmas breakfast 1-2-3!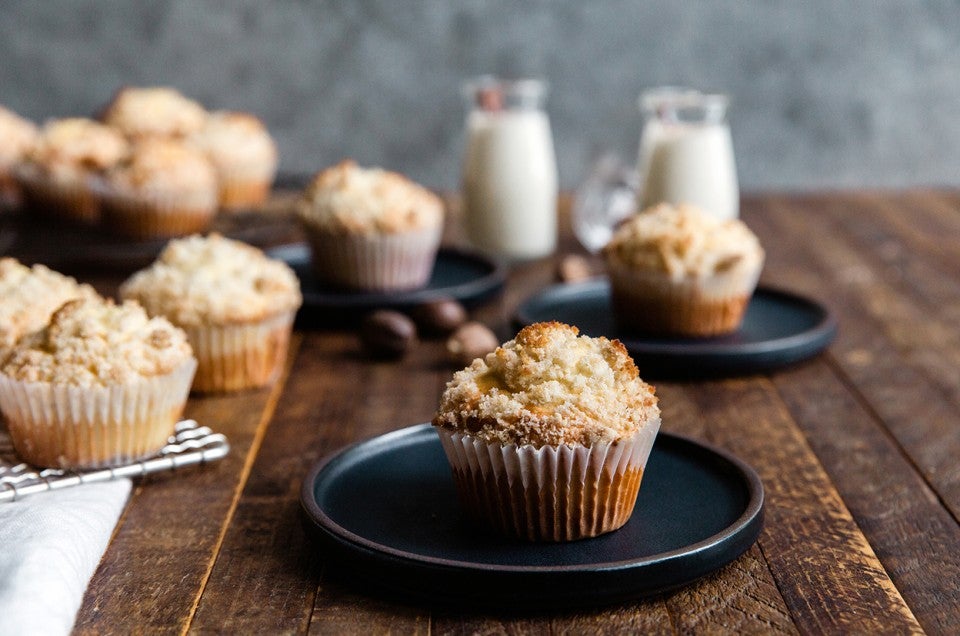 OK, Christmas is one week from today, so I'm not going to waste any of your valuable time here. Are you still casting about for Christmas breakfast ideas? Baking with eggnog is a great way to share the Christmas spirit(s).
After all, what's eggnog? Well, the homemade version includes eggs, cream, sugar, and the spirit of your choice: rum, brandy, or whiskey. Store-bought eggnog, which I suspect is what 90 percent of us quaff, includes basically the same ingredients — sans the liquor.
Eggs/cream/sugar: prime baking ingredients. You buy your carton of eggnog, have a few glasses of it — but soon run out of celebratory occasions. And there sit the eggs/cream/sugar, just waiting to be used.
Ah-HA! Christmas breakfast solved: baking with eggnog. Make one (or all) of these three recipes, and the only toast around the table will be a salute to the day — and the delicious meal you've just produced.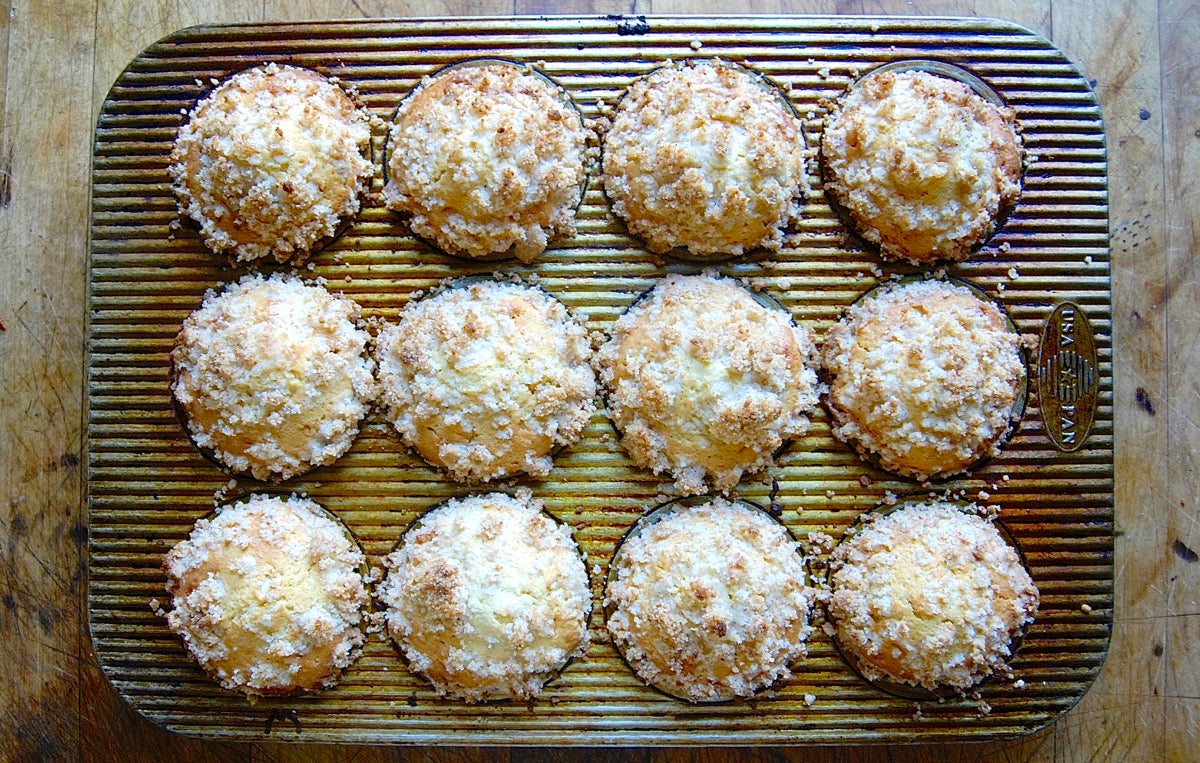 Have yourself a merry little muffin... What could be simpler? This basic vanilla muffin recipe substitutes eggnog for the milk or cream you'd usually use. High-rising and topped with crunchy/crumbly streusel, you can have a dozen of these muffins on the table in just about 30 minutes. Or bake them the day before, and rewarm in the morning.
Tip: Make the streusel first, then transfer it to a piece of parchment or wax paper, and use the same bowl to make the batter. Less cleanup!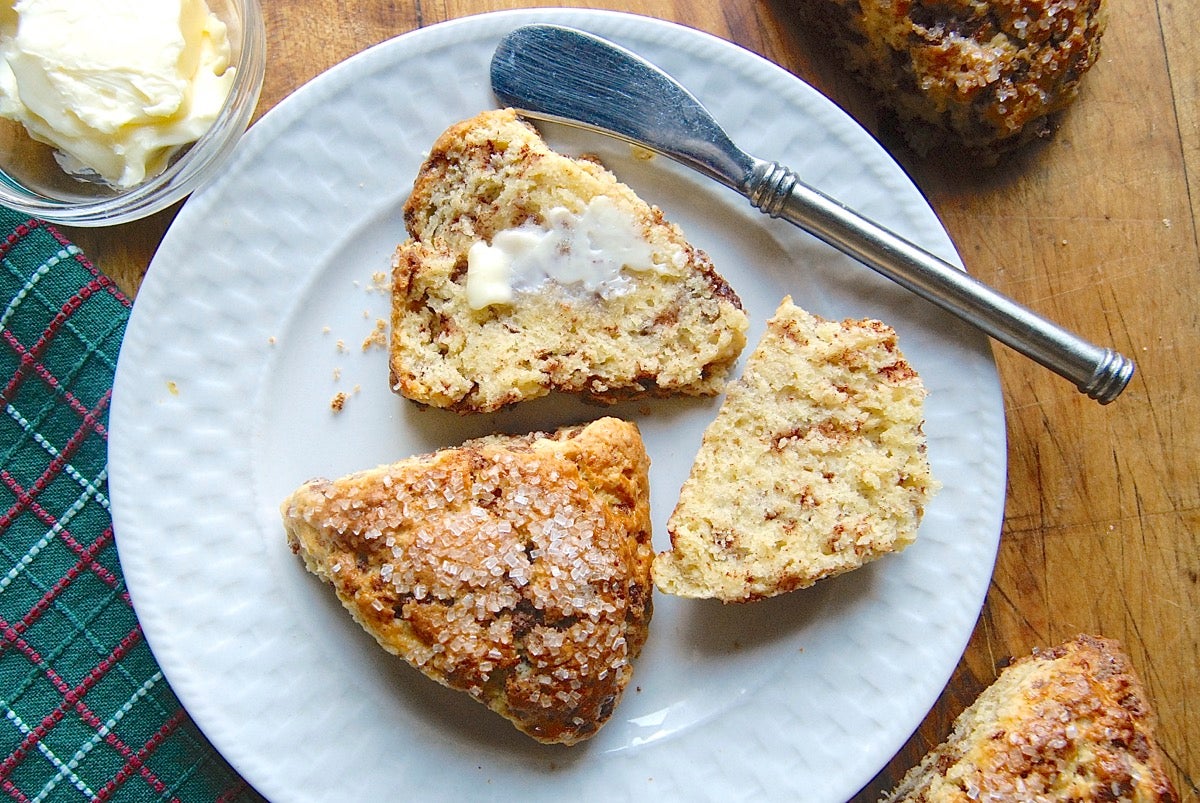 It's beginning to taste a lot like Christmas... Number-one baked good, beloved of all and sundry, that I make for our post-church gatherings on Sunday? Scones. And these scones were a huge hit when I recently brought them for folks to sample. My fellow parishioners have always loved Fresh Apple Scones; but eggnog scones reached, or maybe even exceeded, that same level of enthusiasm.
Tip: Make these up to the point of baking several days ahead, then freeze. Thaw overnight in the fridge, and bake fresh in the morning.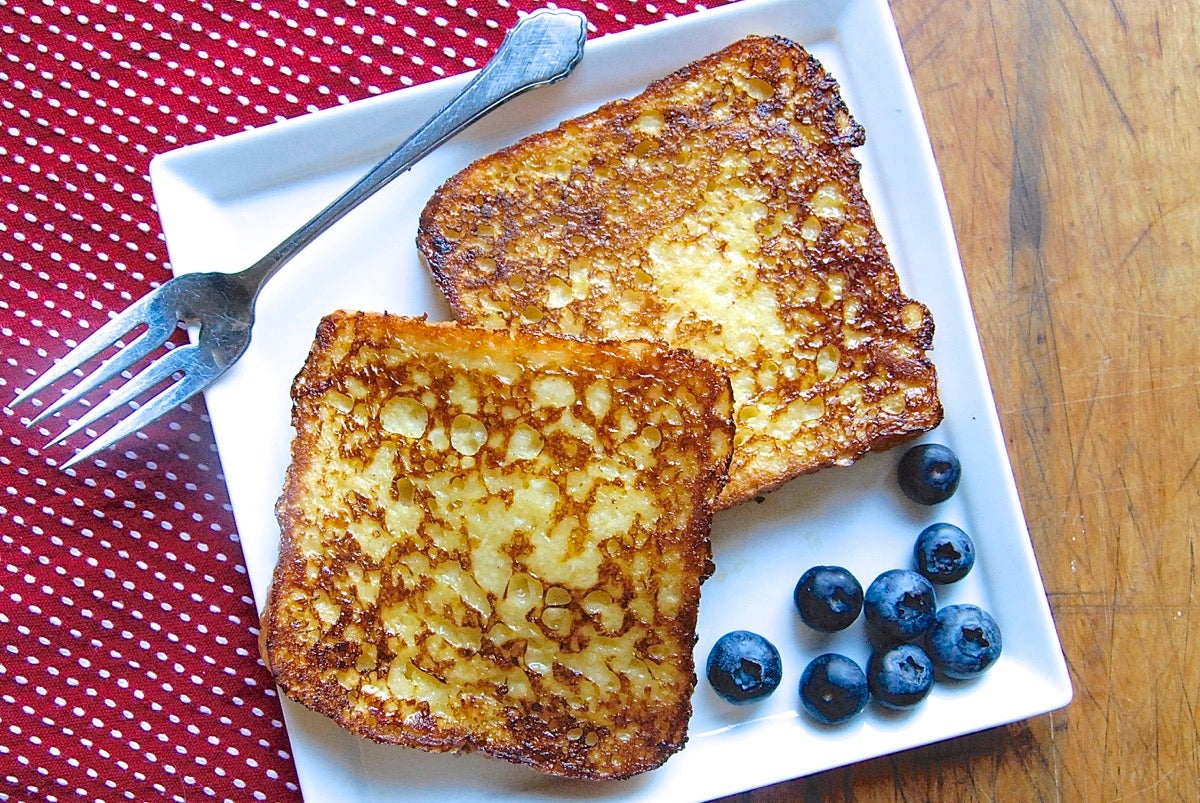 I'm dreaming of a hot breakfast... How about French toast? Our favorite decadent version substitutes eggnog for the cream or milk you'd typically use in your soaker. The result? French toast that's much richer, a tiny bit sweeter — and will have everyone clamoring for more.
I love using our English Muffin Toasting Bread for this recipe; a quick batter-type bread, its open texture is perfect for absorbing the eggnog soaker.
Tip: Keep finished slices warm in a 200°F oven while you finish cooking enough for everyone.
The Christmas countdown is in full swing — what's on your breakfast menu Christmas morning? Please share in "comments," below.
Jump to Comments