Holiday cookies from some of our favorite bakers
Show-stopping cookies, by the book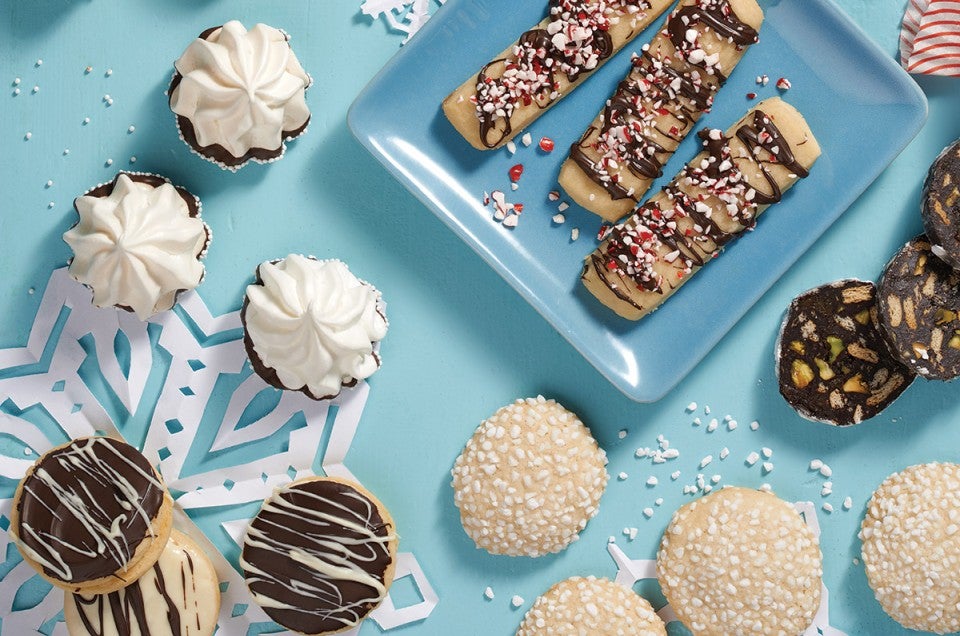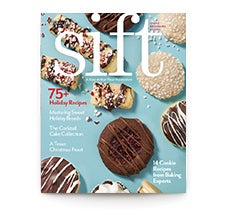 Sift magazine's Holiday issue has your holiday cookie inspiration covered. We teamed up with three terrific cookbook authors to provide you with a collection of show-stopping cookie recipes. Mindy Segal, Dorie Greenspan, and Alice Medrich are all masters of cookie craft, and we're happy to share some of their creations.
Our favorite cookies from Dorie Greenspan
First, we turn to "Dorie's Cookies." Celebrated author and baking authority Dorie Greenspan's new book (her 11th!) collects inspiration from her travels in Europe. She also draws on her time as a proprietor of a New York City cookie boutique (Beurre & Sel). She has considerable experience making treats that marry flavors from other cultures with the American palate.
With this clever riff on a longtime favorite, Greenspan makes a tasty chocolate cookie and fills it with raspberry jam. Try a quick drizzle of chocolate over the top for some extra holiday pizzazz.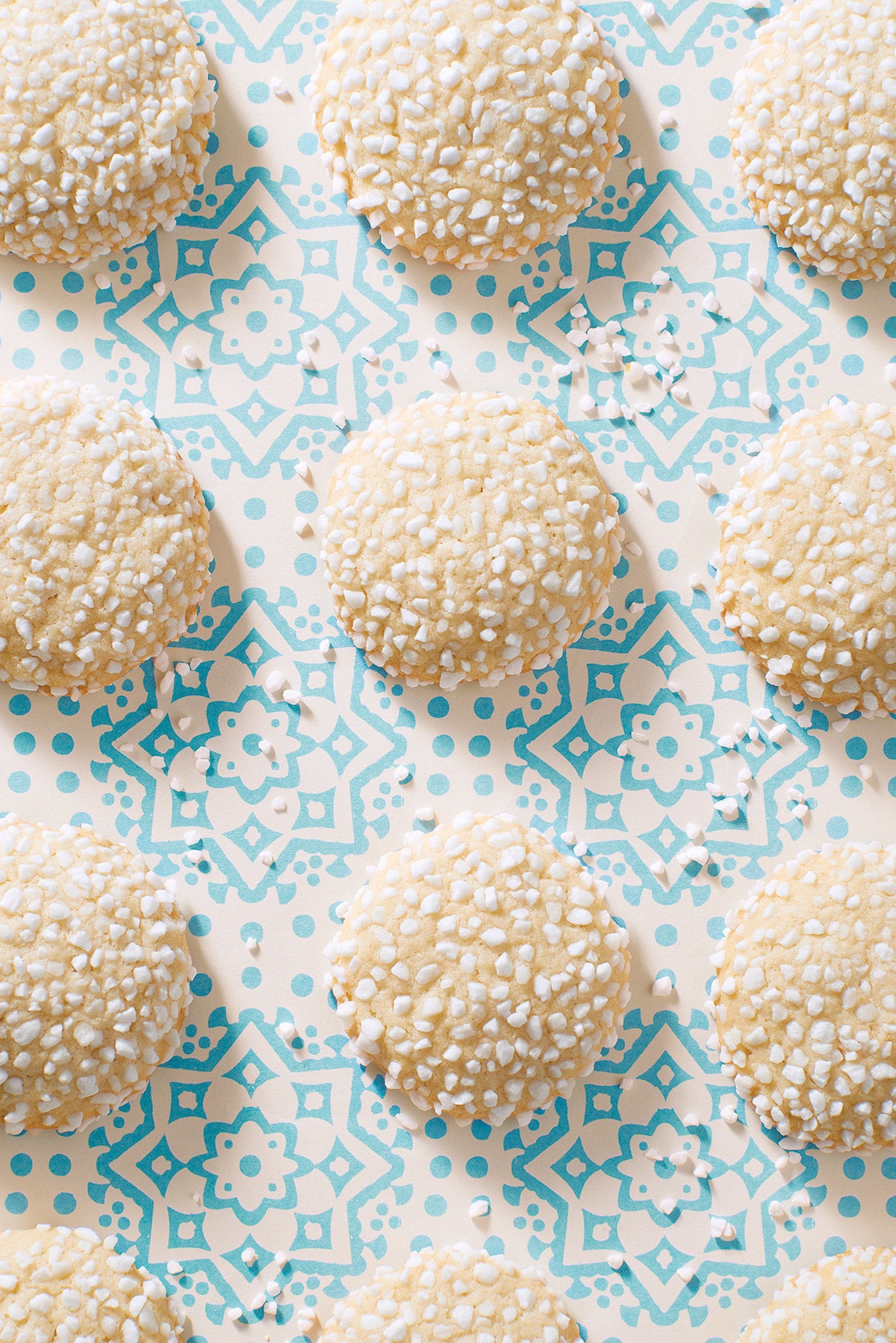 Simple and sophisticated get together in these crunchy, pretty cookies. With their coating of crunchy Swedish pearl sugar, they're lovely in a tea-in-the-English-countryside kind of way.
Our favorite cookies from Mindy Segal
Next, let's crack open "Cookie Love." Mindy Segal broke ground when she became one of the first pastry chefs in the country to open her own restaurant, Mindy's HotChocolate, in Chicago. The food has been wowing diners there since 2005 with innovative flavor and texture combinations that evoke comforting childhood memories. Her cookies bring a new twist to familiar forms, and her recipes often yield extra delights to be savored later: butterscotch sauce and peanut brittle, to name two.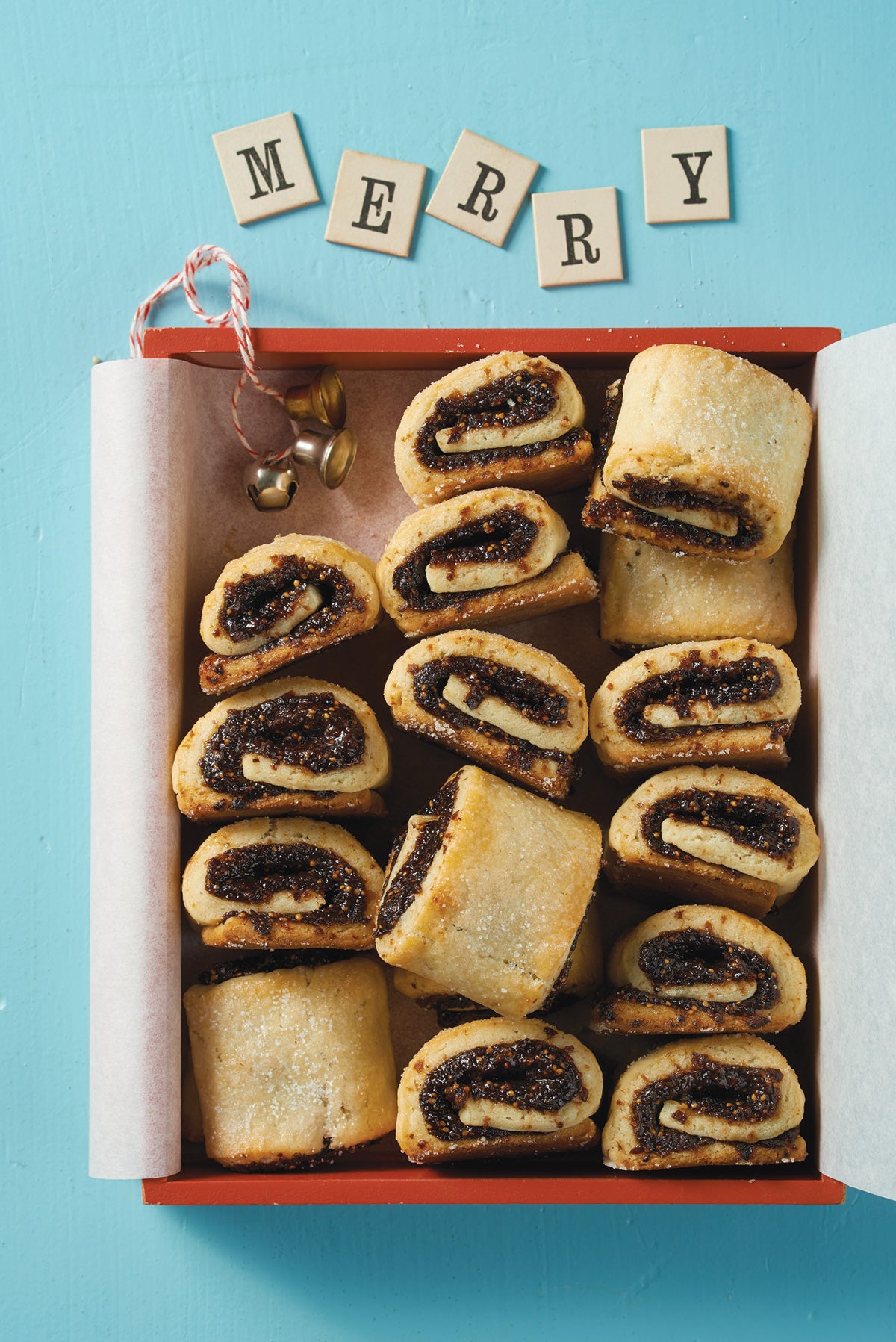 Here's a generous recipe for port wine and Black Mission fig filling. Spread it inside a rugelach-style dough, then cut, roll, and bake for a very grownup take on a lunchbox classic. It's a great gift or show-stopper in the parade of holiday cookies on your buffet.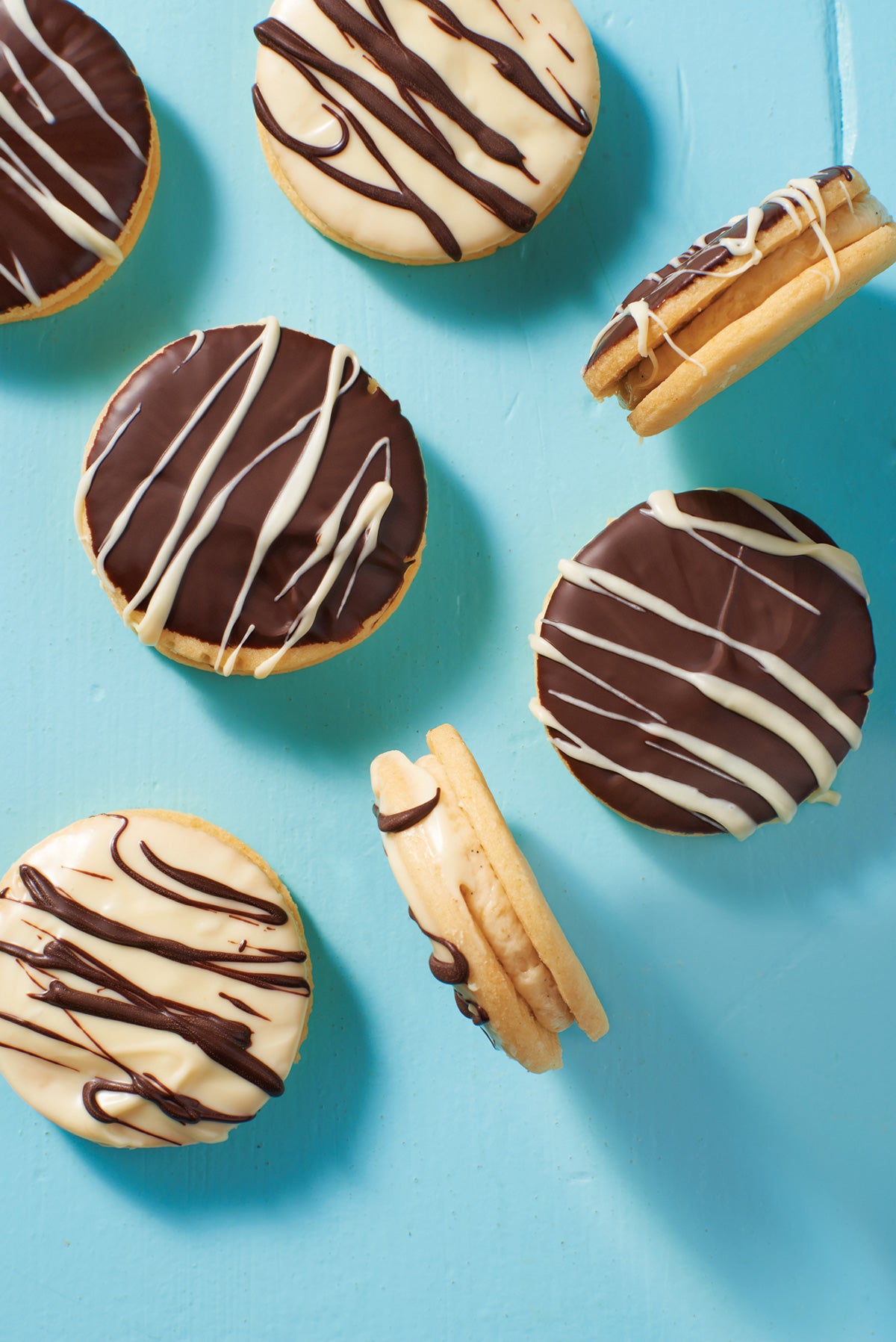 Segal has always been somewhat fanatic about how well butterscotch and banana pair up, so she applied the combination to a simple Nilla Wafer-inspired sandwich cookie. A bonus of this recipe is you wind up with extra butterscotch sauce, to give as a gift, to top your ice cream, or to drizzle over pound cake.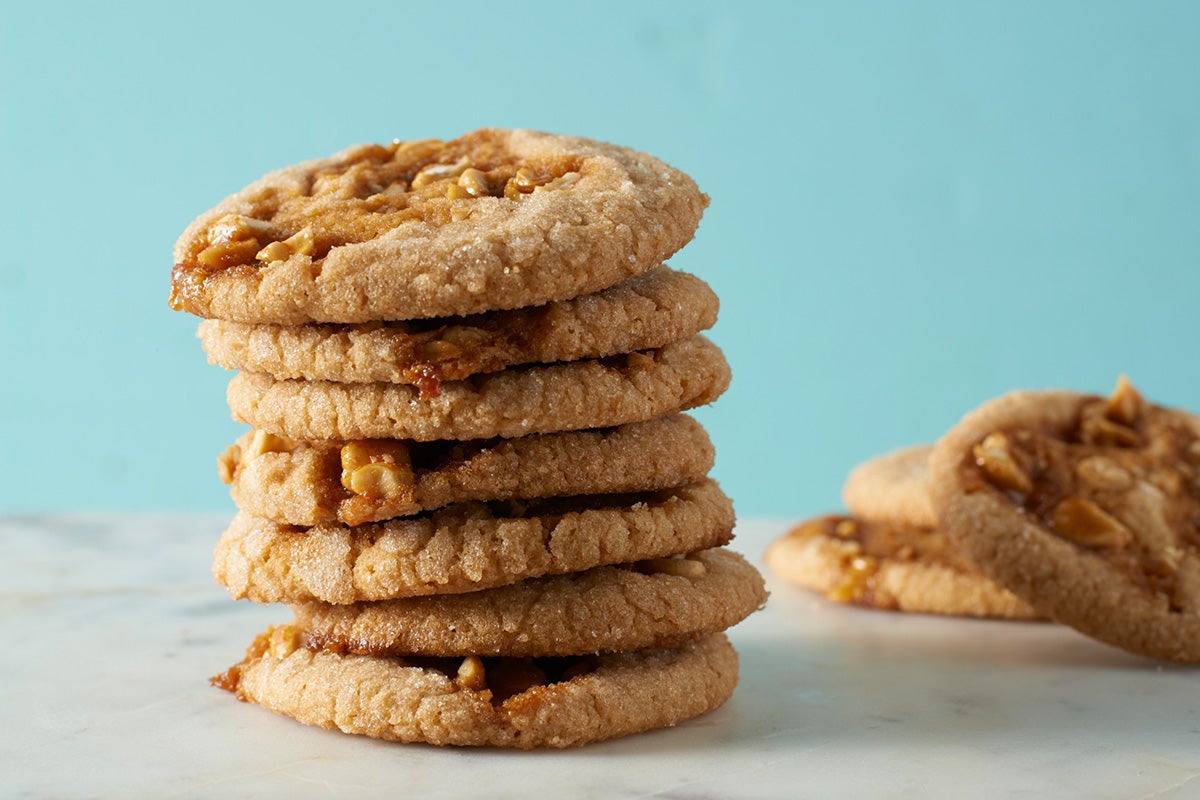 Segal likes to keep a hunk of cookie dough in her refrigerator at home, finding something comforting in knowing that peanut butter cookies are always within reach. These cookies are a little flatter and crisper than most, with a great crinkly surface. There's extra peanut brittle after, for another quick holiday treat.
Our favorite cookies from Alice Medrich
The title of Alice Medrich's book – "Chewy Gooey Crispy Crunchy Melt-in-Your-Mouth Cookies" – is more than a mouthful, and hints at the creative way she's written this award-winning volume. The chapters are organized by texture, with playful flavor twists. Many recipes feature "upgrades," ideas for variations or additions that make the cookies truly unique.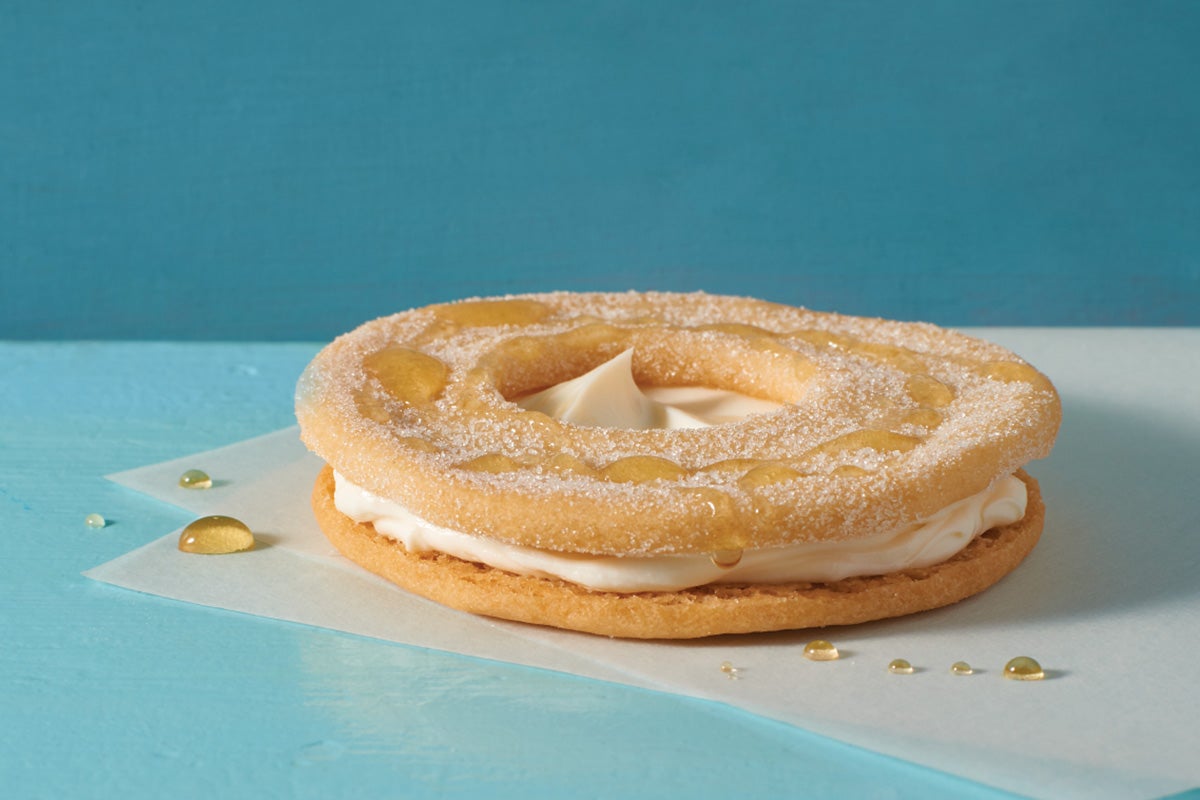 Of all the holiday cookies we've made, these are the ones that stand on their own as dessert. You fill these sweet, extra-crunchy vanilla cookies just before serving. The tangy cream cheese filling is then drizzled with a little honey to truly gild this delicious combination.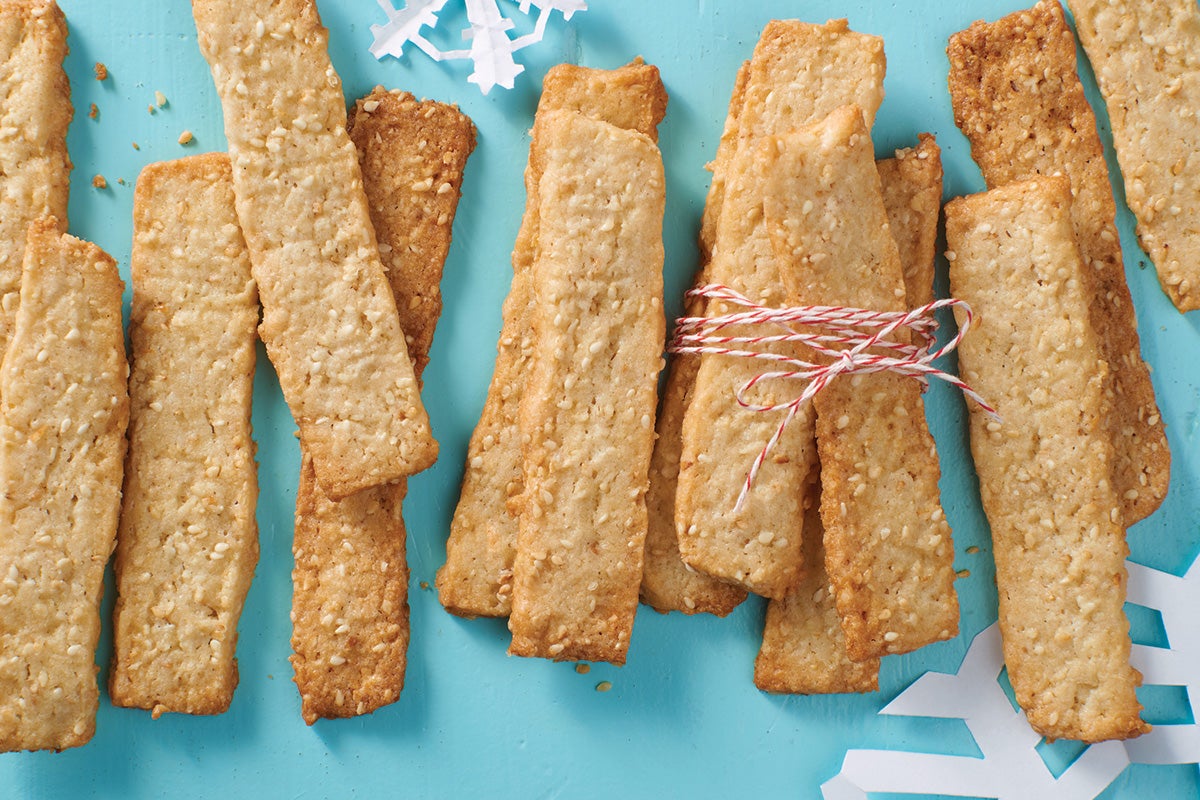 Walking a delicious line between sweet and savory, these crisp, finger-sized slices of tastiness are amazing. Equally at home next to cheese and chocolate, they're simple to make. And endlessly rewarding to eat.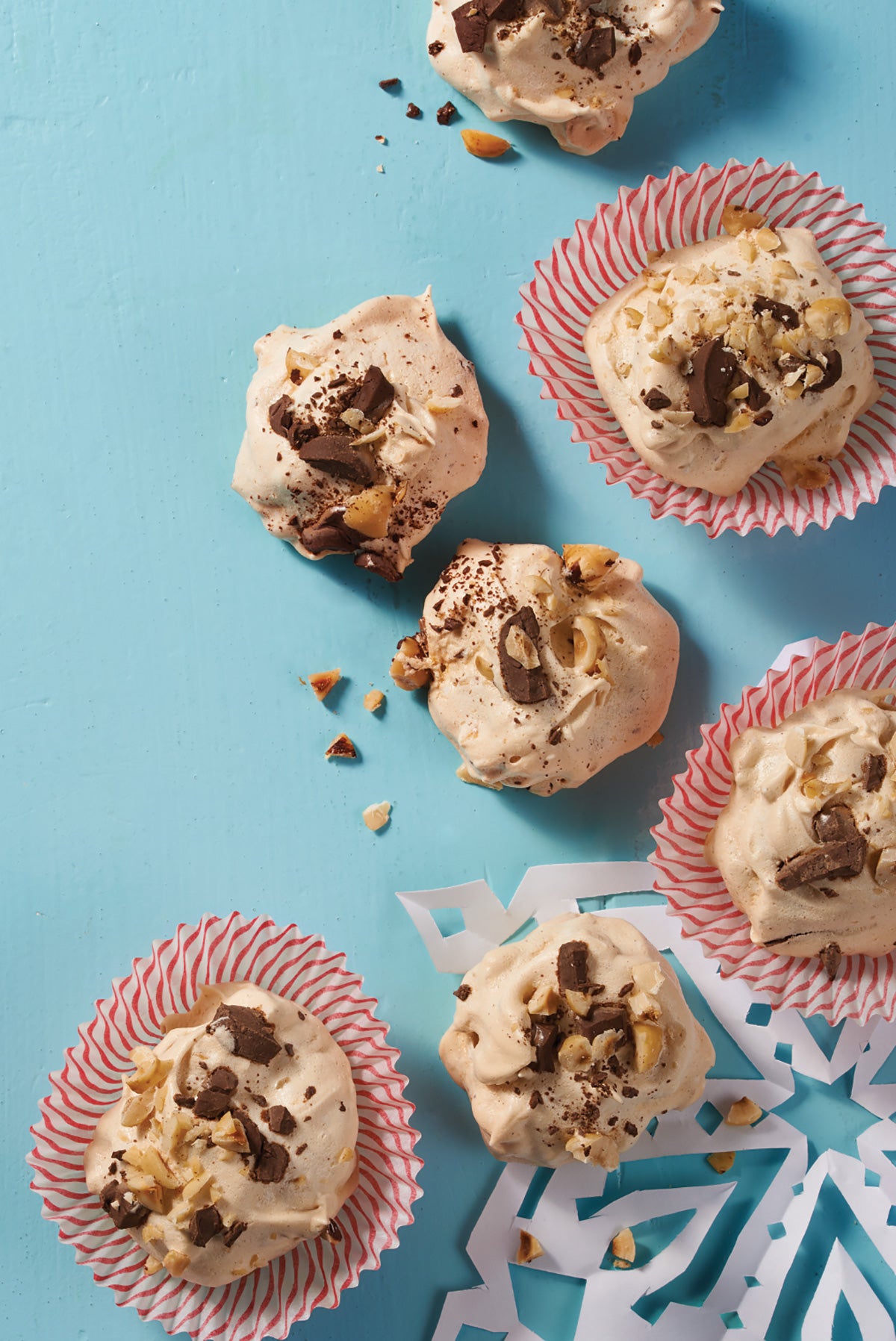 Airy, sweet pillows of meringue, studded with silky chocolate and toasty chunks of hazelnuts, these are light and substantial at the same time, and make a rewarding mouthful.
Holiday cookies from King Arthur Flour
We've come up with a few holiday cookies around here over the years, and you'll find all of them and many, many more in the "The King Arthur Flour Cookie Companion." We celebrate nine essential types of cookies that no baker should be without, then travel the world's baking traditions to celebrate cookies in all shapes and sizes.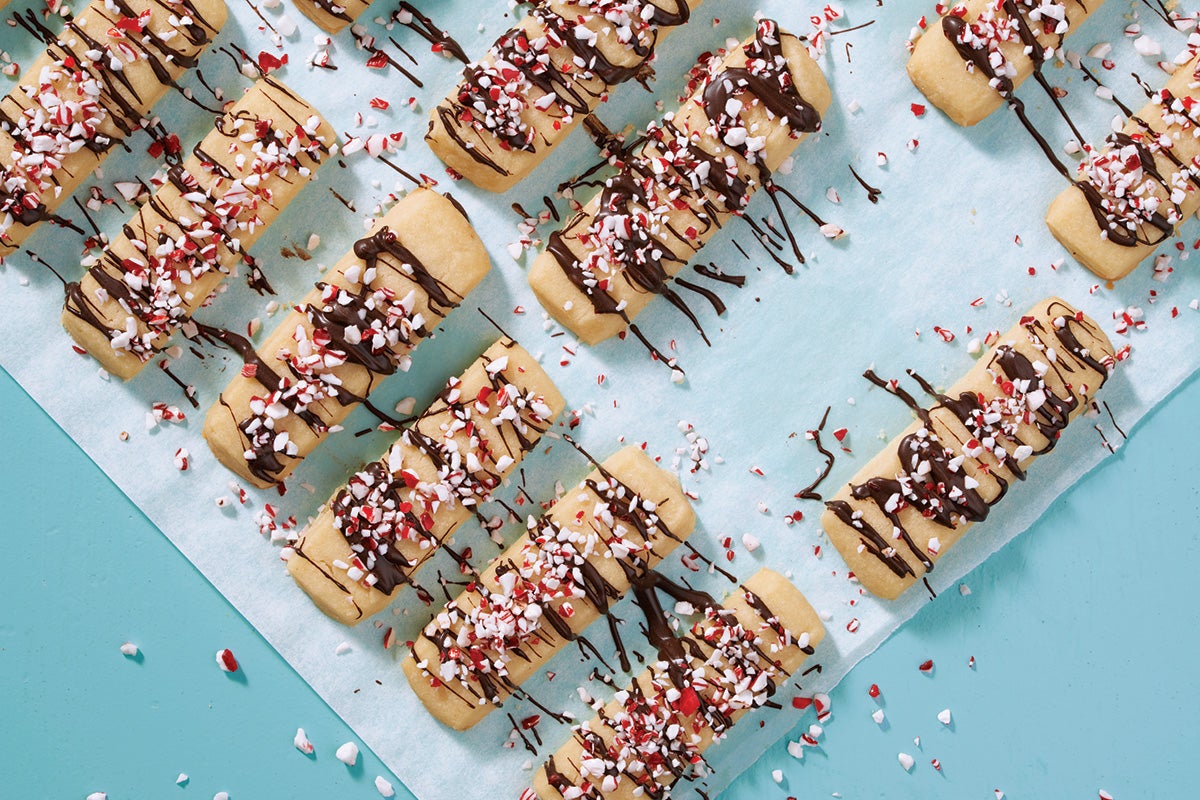 This is a quintessential Christmas cookie: colorful, fun to eat, and bedecked with chocolate and peppermint. They're a fun shape for little fingers, and kids will have a great time helping you with drizzling chocolate and sprinkling on crushed peppermint.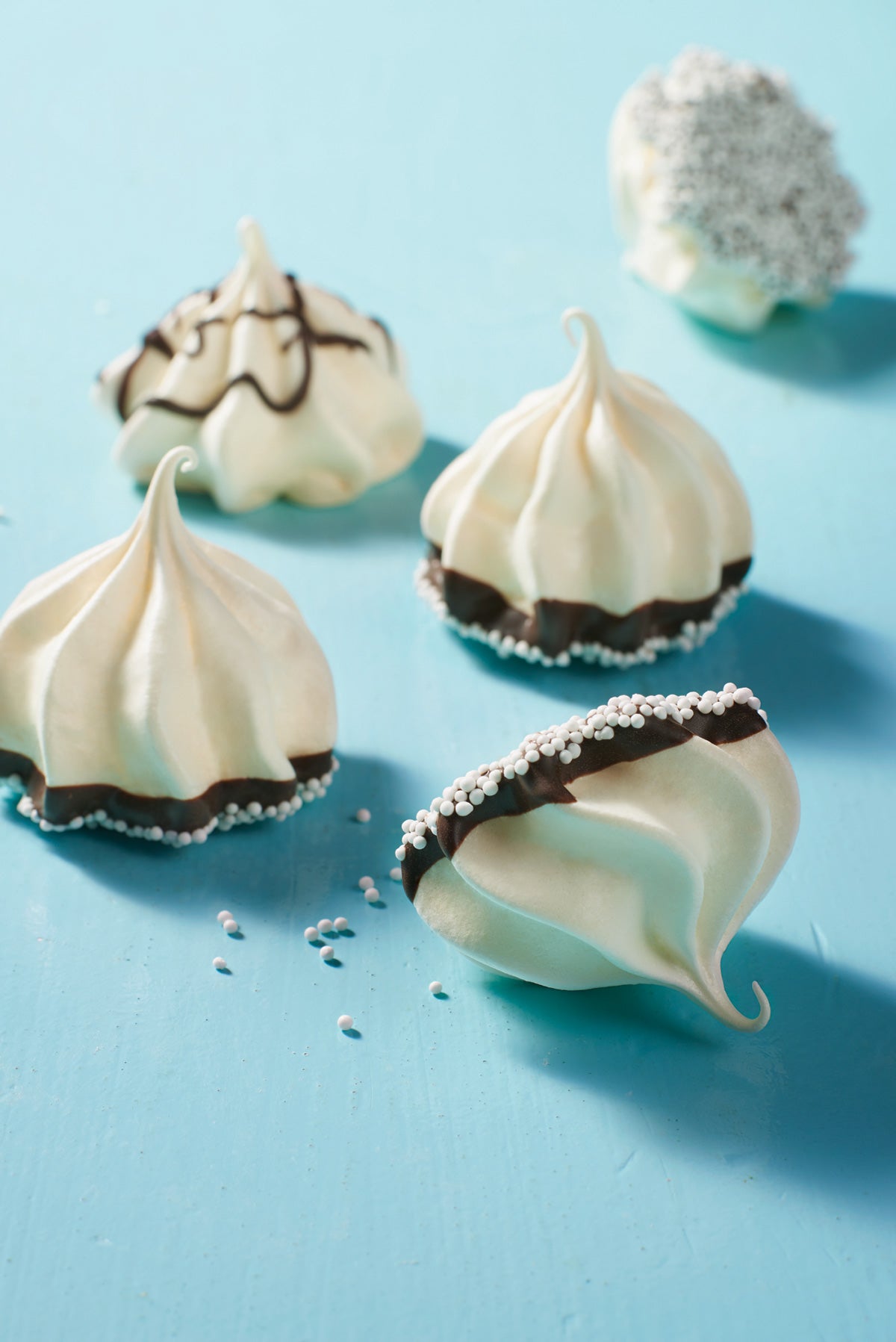 These dressy little meringues are just the thing to pack in a tin or to serve as a last sweet impression after a holiday meal. With a short ingredient list and minimum prep time, they're classy and uncomplicated.
We hope our collection of holiday cookies will inspire you to discover new favorites. At Sift, we live and breathe baking. And we wish you a joyous and sweet holiday season.
If you'd like to catch up on stories you may have missed in Sift, check out back issues of the magazine.
Jump to Comments