The magic of pudding cake
Saucy, spectacular desserts from Sift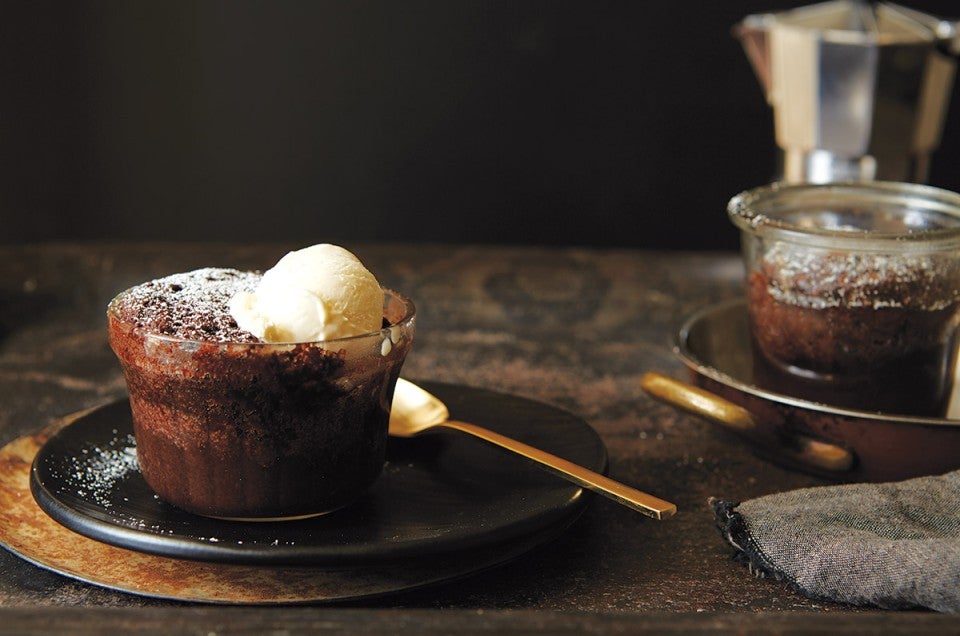 In the world of dessert, nothing illustrates the miracles an oven can perform the way pudding cake does. The fall issue of Sift presents a wide-ranging collection of pudding cake flavors, to surprise and delight. A great way for a beginning (or any) baker to impress, try your hand at some of these unique and comforting treats.
Through a clever bit of kitchen magic, pudding cakes create their own sauce as they bake. They're transformed from ordinary cake batter to surprising, saucy delight. You can bake them as one large cake, or in individual dishes. These self-saucing sweets combine the very best parts of cake and pudding in one creative dessert.
Pears, pecans, butterscotch sauce, tender cake. Comforting and elegant, this is a perfect fall dessert. A happy dollop of lightly spiced whipped cream would take this one right over the top.

An unusual flavor for the genre, fresh berries create their own brightly-flavored sauce. A lightly spiced, tender cake sits on top, creating tasty buried treasure with every spoonful. Any berry you please will do in this recipe, should you decide to branch out and explore.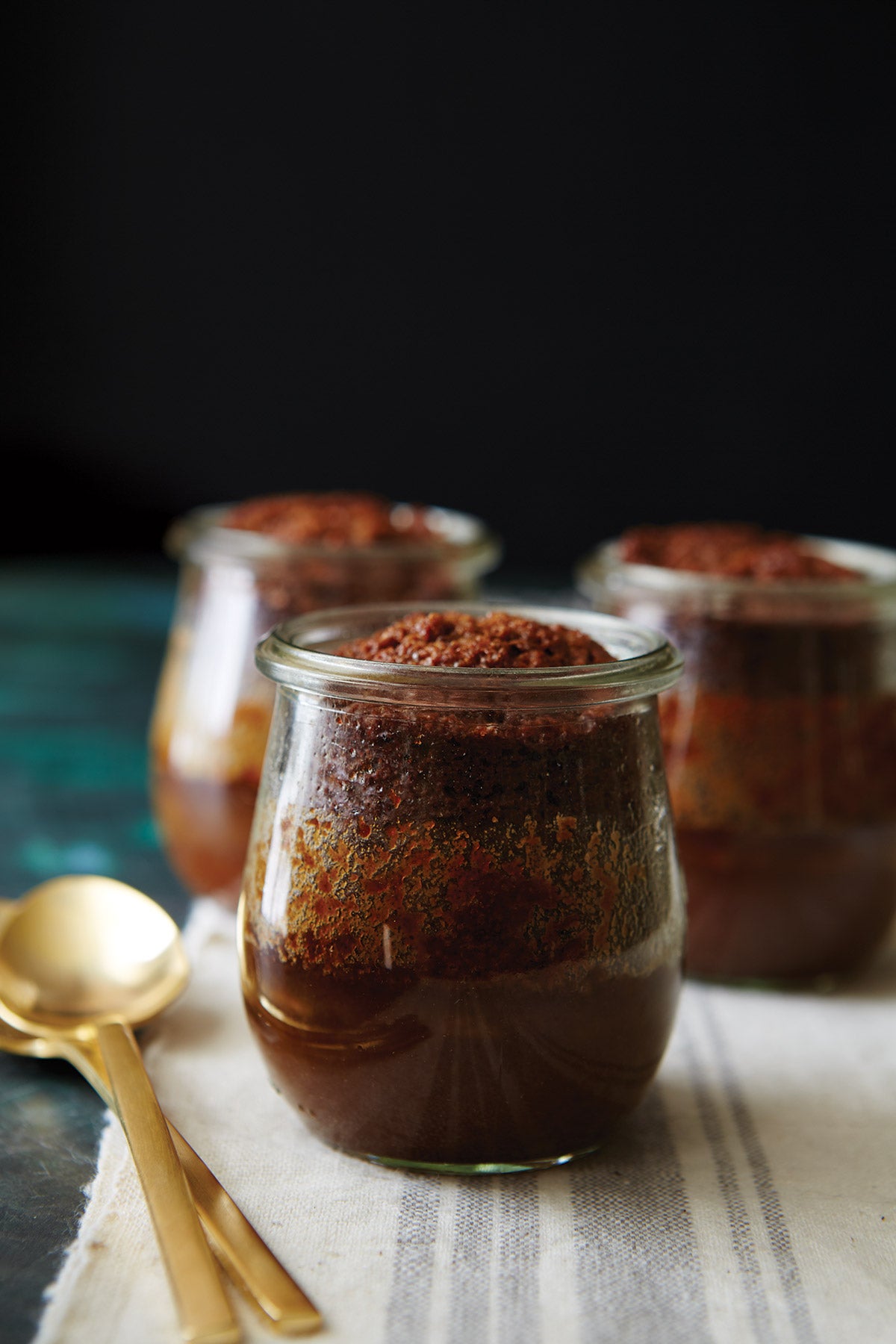 Just the thing for a cold-weather reward, these moist, spicy pudding cakes capture long-cherished dessert flavors. A drizzle of custard sauce or a scoop of vanilla ice cream complete the picture nicely.
Every spoonful of this saucy dessert is a delight to lemon lovers. It's tangy, sweet, and buttery: pure happiness in every bite.

Vanilla brings a head-turning take on these saucy desserts: they're the perfect partner for fresh berries, caramel sauce, or any other flavor you choose to add.

Finally, there will always be a place in our hearts for warm chocolate, and this Fudge Pudding Cake brings it to the table at its best.
We love the magic that happens to this quick stir-together batter that's sprinkled with cocoa and brown sugar, then covered with liquid. Since liquid on top bakes down through the cake, everything stays wonderfully moist. The warm chocolate pudding on the bottom is heavenly, and beautifully set off with a scoop of vanilla ice cream.
Happy, satisfying, warm, saucy desserts. Pudding cakes are the ultimate comfort food, fancy enough for individual desserts, and homey enough to be a spur of the moment indulgence. If you haven't yet, pick up your fall issue of Sift magazine and get in on the magic at your house.
Jump to Comments