Cooler weather means fall biscuits
Strawberry shortcake, make way for pumpkin
A biscuit is just a biscuit — or is it? In summer, a bit of sugar and splash of vanilla turn biscuits into the perfect base for strawberry shortcake. And this time of year, a touch of spice and a hint of sweetness yield fall biscuits perfect for many a "pass the biscuits" occasion.
Our Never-Fail Biscuits are one of my top-five favorite recipes. Why? Because, holy mackerel, how easy can you get? Two ingredients. Grab a bowl and spoon. About five minutes of effort, 10 minutes of baking, and Bob's your uncle: rich, fork-tender biscuits, steaming hot and ready for a pat of butter, a drizzle of honey, or nothing at all — they're that good.
Talk about instant gratification!
Aside from being both easy and delicious, these biscuits are also incredibly versatile. We've made them into the aforementioned summer shortcake; added herbs, for a savory accompaniment to soup or salad; even stirred in cooked sausage and cheddar cheese, for an all-in-one breakfast.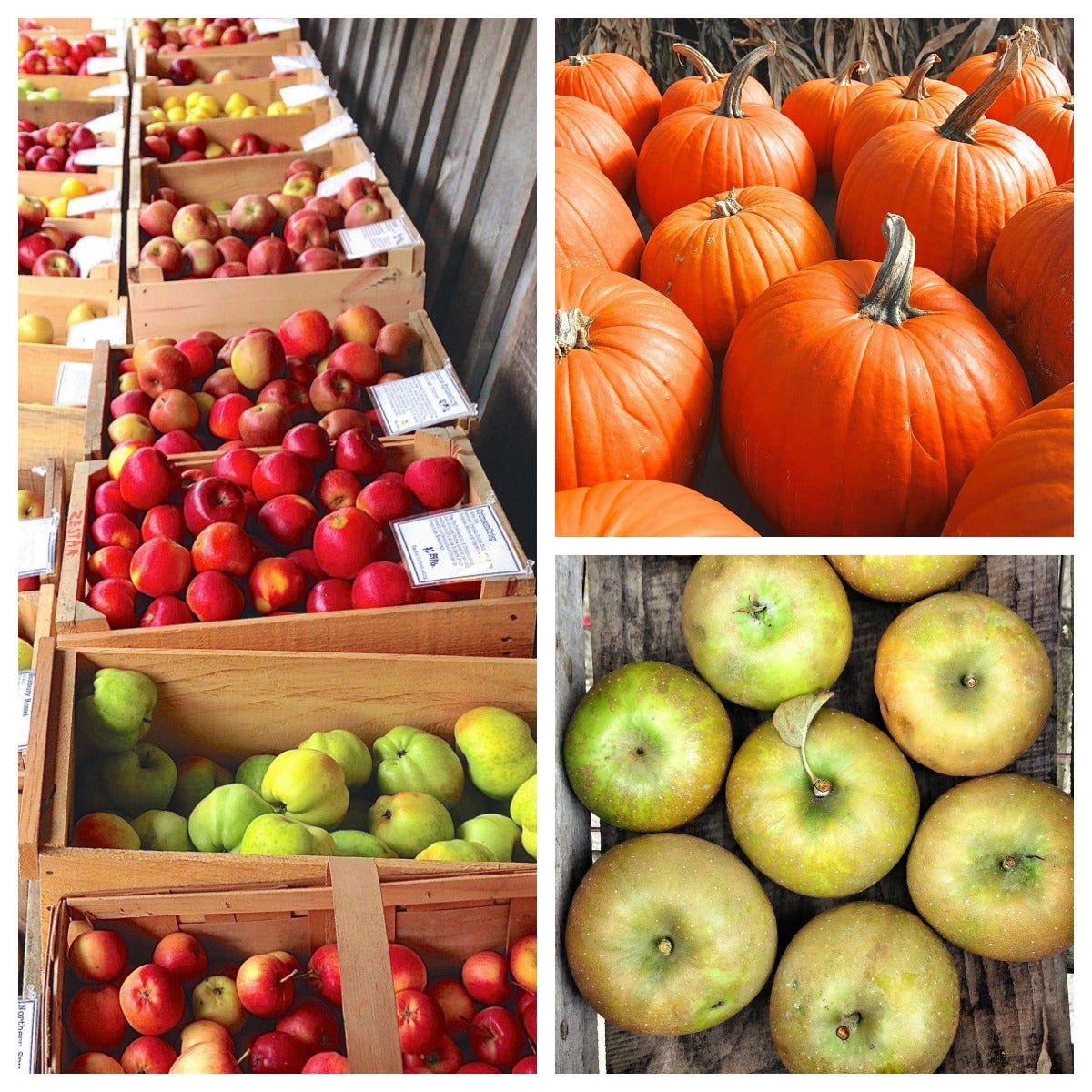 And now, with autumn in the air, we're scenting these tender fall biscuits with cinnamon, ginger, nutmeg, and cloves, a.k.a. pumpkin pie spice. Which, contrary to its name, is NOT just for pumpkin pie; add this aromatic spice blend to any autumn-type cake, muffin, scone, pie, or cookie.
Will you spread these fall biscuits — a.k.a. pumpkin spice biscuits — with pumpkin butter? Make a caramel apple shortcake? Or how about stuffing them with softened chunks of cheddar and a smear of fig jam, for truly elite sliders?
Whatever you choose, we guarantee everyone will fall for simple, lightly spiced Never-Fail Biscuits.
Start by preheating the oven to 450°F, with a rack in the top third.
Stir up your fall biscuits mix
Measure 1 1/2 cups (6 ounces) King Arthur Unbleached Self-Rising Flour into a bowl.
Add 2 tablespoons sugar, and 1 teaspoon pumpkin pie spice, or a combination of cinnamon, ginger, nutmeg, and cloves, with cinnamon predominating.
Whisk everything together.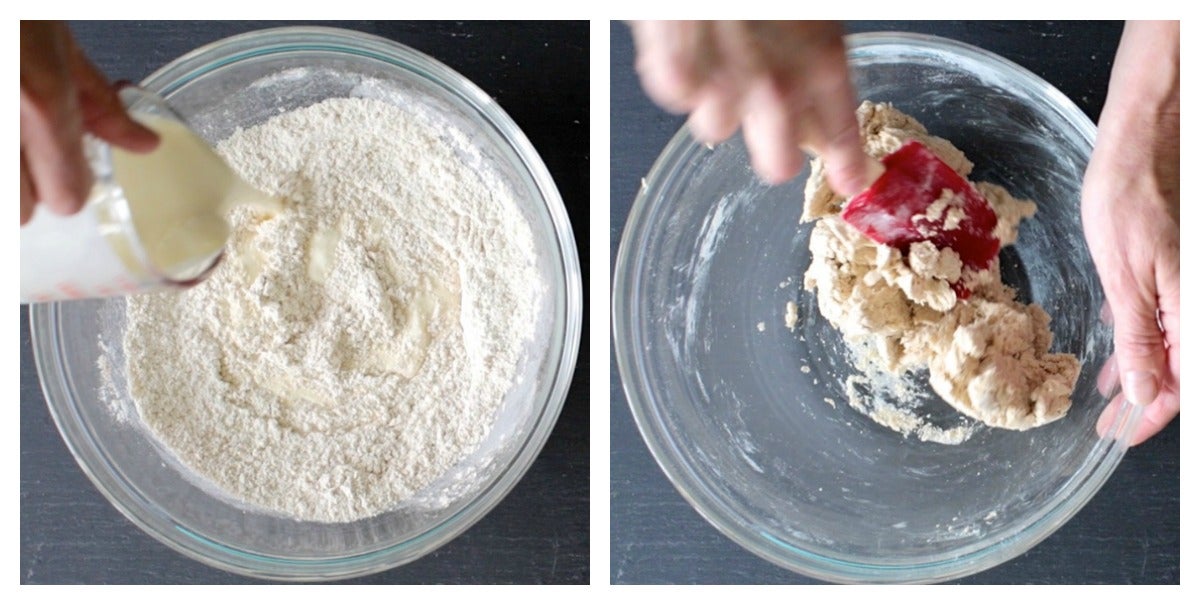 Stir in 3/4 cup (6 ounces) cold heavy cream.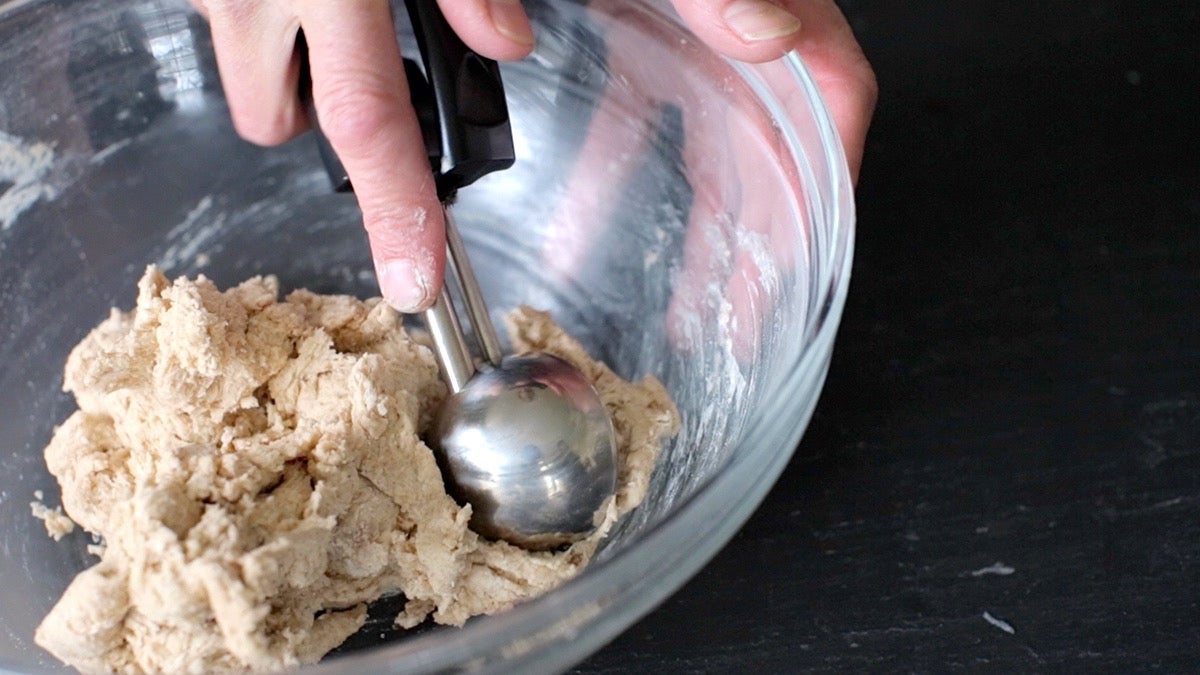 Scoop up the dough
Use a scoop to portion the dough into 1-ounce, 1 1/2-ounce, or 2-ounce balls to make 12, eight, or six biscuits, respectively.
Want to pat the dough into a circle and use your favorite biscuit cutter? Be my guest; pat the dough about 3/4" thick.
Place the biscuits on a lightly greased or parchment-lined baking sheet.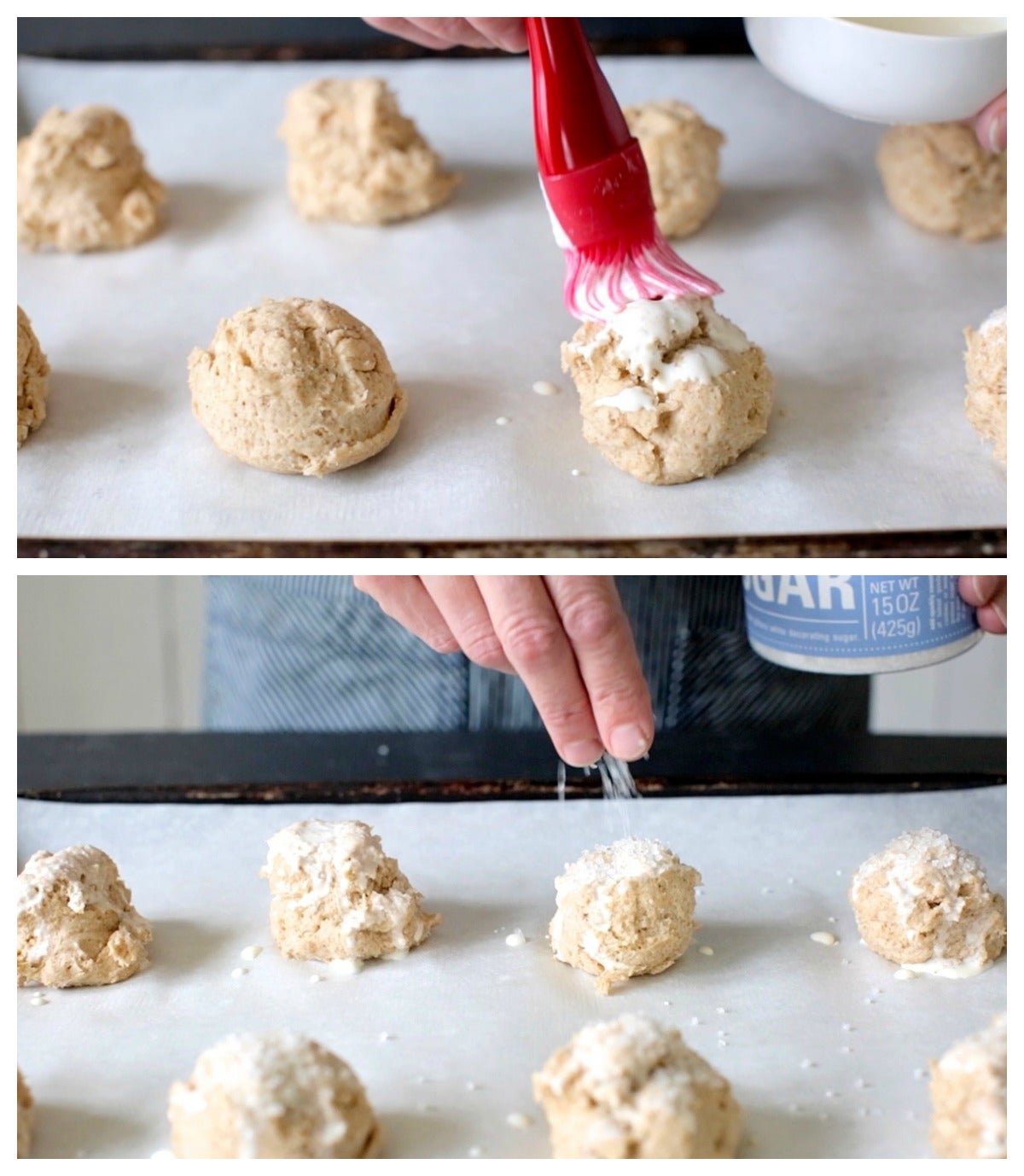 Brush with additional cream or a bit of milk. Sprinkle with sparkling sugar, if desired.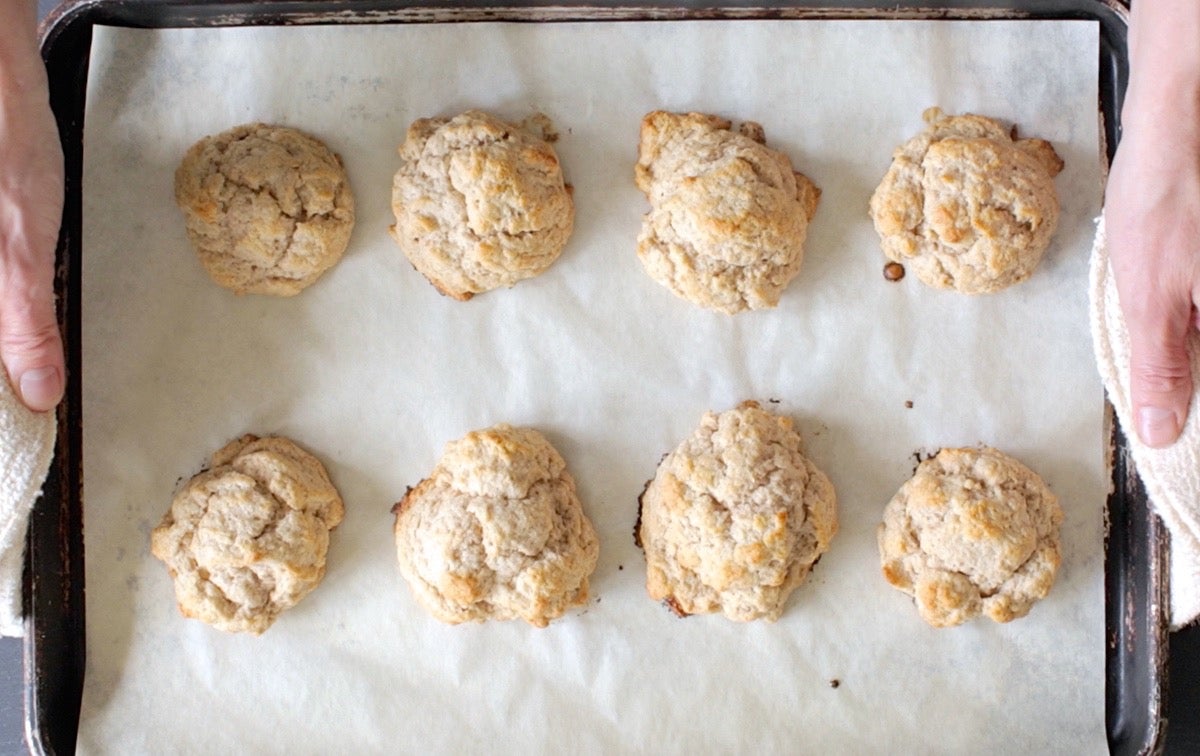 Bake until light gold
Bake the biscuits for about 10 minutes, until they're starting to brown.
Remove them from the oven. Break one open, to make sure it's baked all the way through.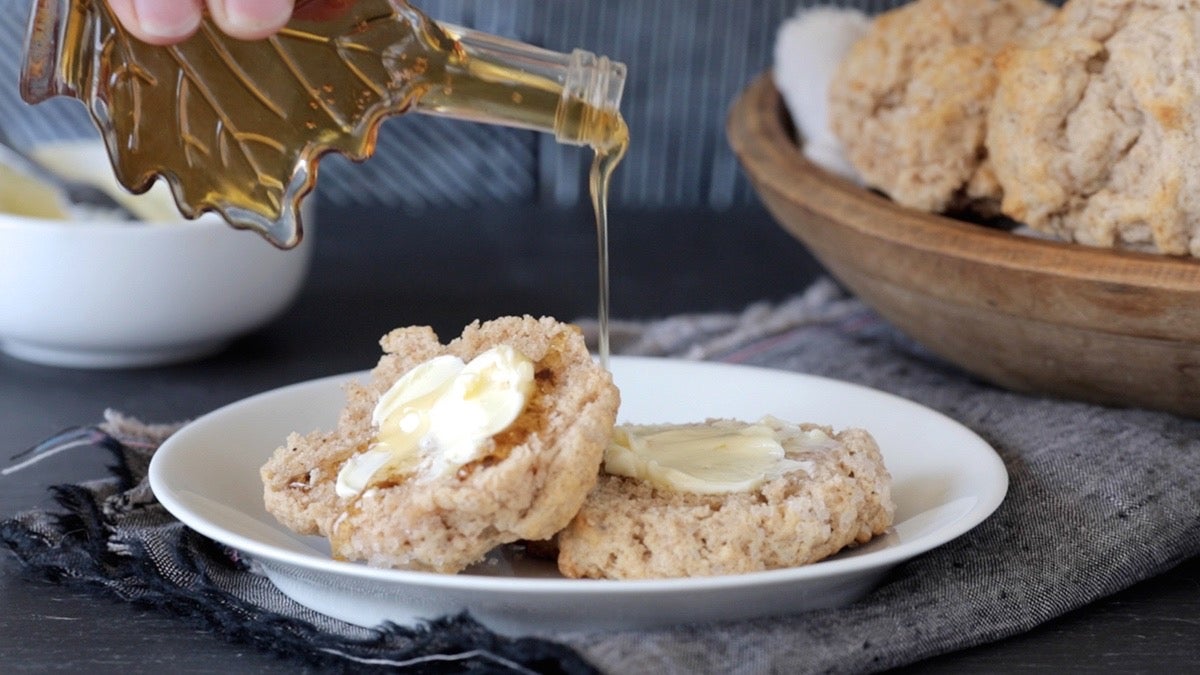 Enjoy your pumpkin spice biscuits
Serve warm. This photo was shot during video filming, and it looks like someone decided on butter and maple syrup, the ultimate Vermont combo. Works for me!
Speaking of video, watch just how quick and easy it is to make these fall biscuits.
Jump to Comments