Zucchini.
It's the rabbit of the vegetable world.
It's that stack of bills delivered in the mail.
It's mosquitoes at a late-summer barbecue.
Basically, every time you turn around, it seems to be multiplying.
But unlike student loans and winged pests, I look forward to the plethora of zucchini that my garden delivers each season. And with late summer showing its face, it's time to start doing something with the large amounts of this tender green vegetable.
Now, I love savory as much as I love sweet. So zucchini in lasagna? You bet that's on the menu. Stir-fry with zucchini? Check! Grilled zucchini? Heck yes, this vegetarian knows her way around a grill, so burger aficionados, beware.
But probably the best and most classic recipe you'll find in most kitchens is zucchini bread. Everyone has a favorite version: studded with chocolate chips, peppered with toasted walnuts, subtly spiced with cinnamon. Simple zucchini bread goes hand in hand with coffee, Earl Grey, or a glass of cold milk.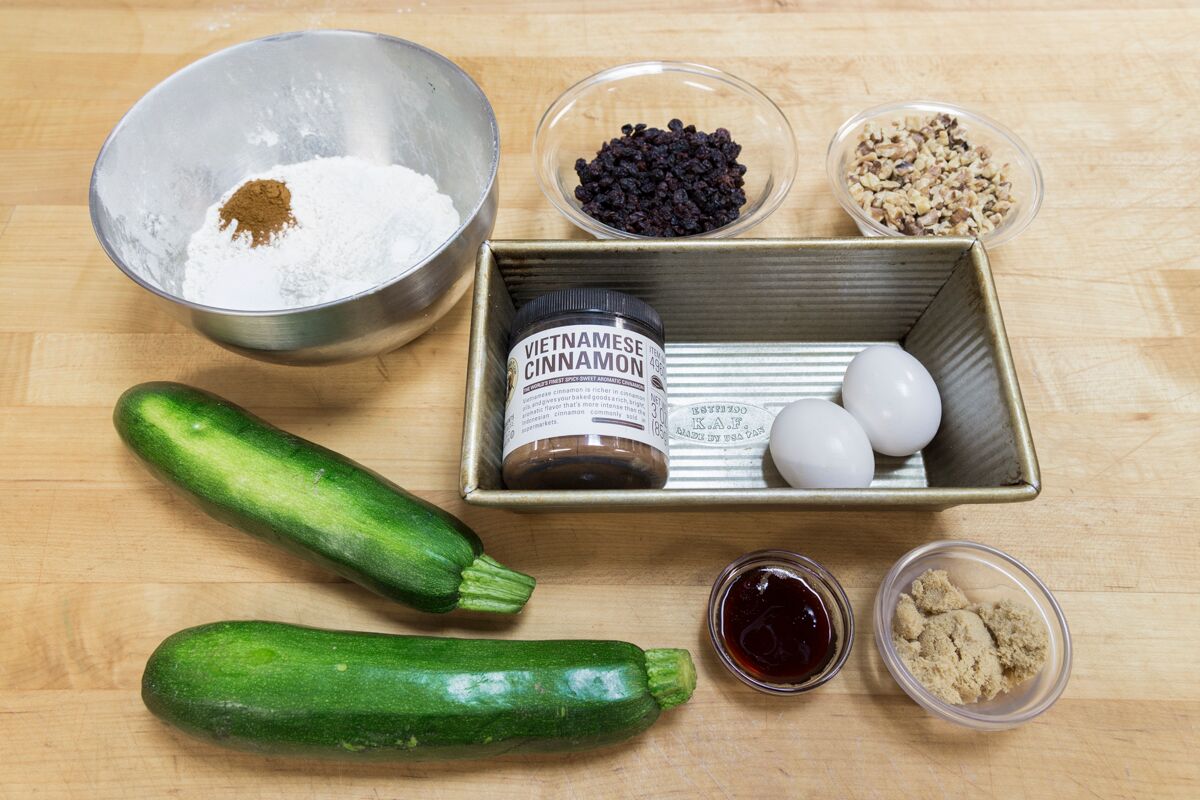 But enough talk about zucchini, let's get down to baking this highly reproductive and incredibly versatile veggie.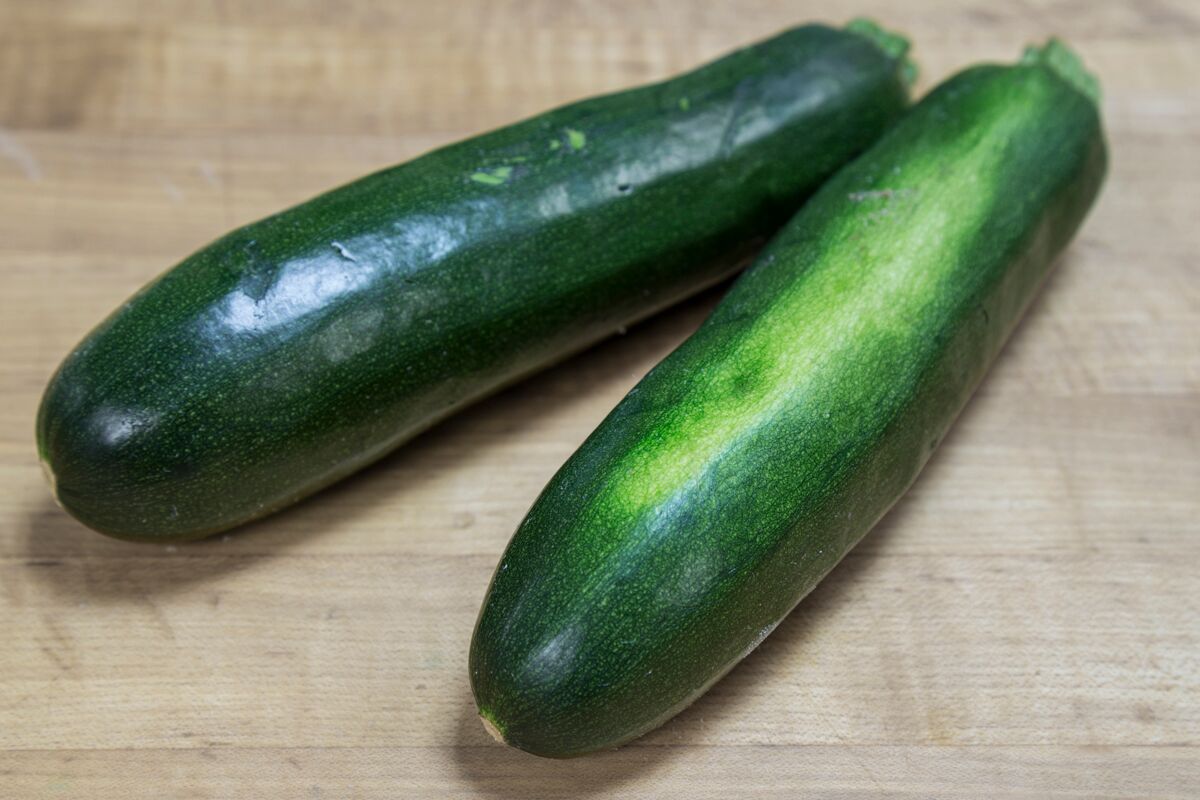 First things first: wash and trim your zucchini. You'll need 2 cups grated or shredded, so about 2 medium-sized veggies. Gently pat it with paper towels to remove any excess water.
We're not measuring by weight in this recipe because the water content of zucchini varies drastically, which means the weight can vary drastically. Just aim for 2 cups of medium-packed grated or shredded zucchini.
If you have a food processor, you can use its medium shredding blade to prep the zucchini. I like to use a cheese grater on the side with the medium-large holes versus the smaller holes. That way, the texture is slightly more prominent — and I like playing with fire, trying to avoid grating my knuckles.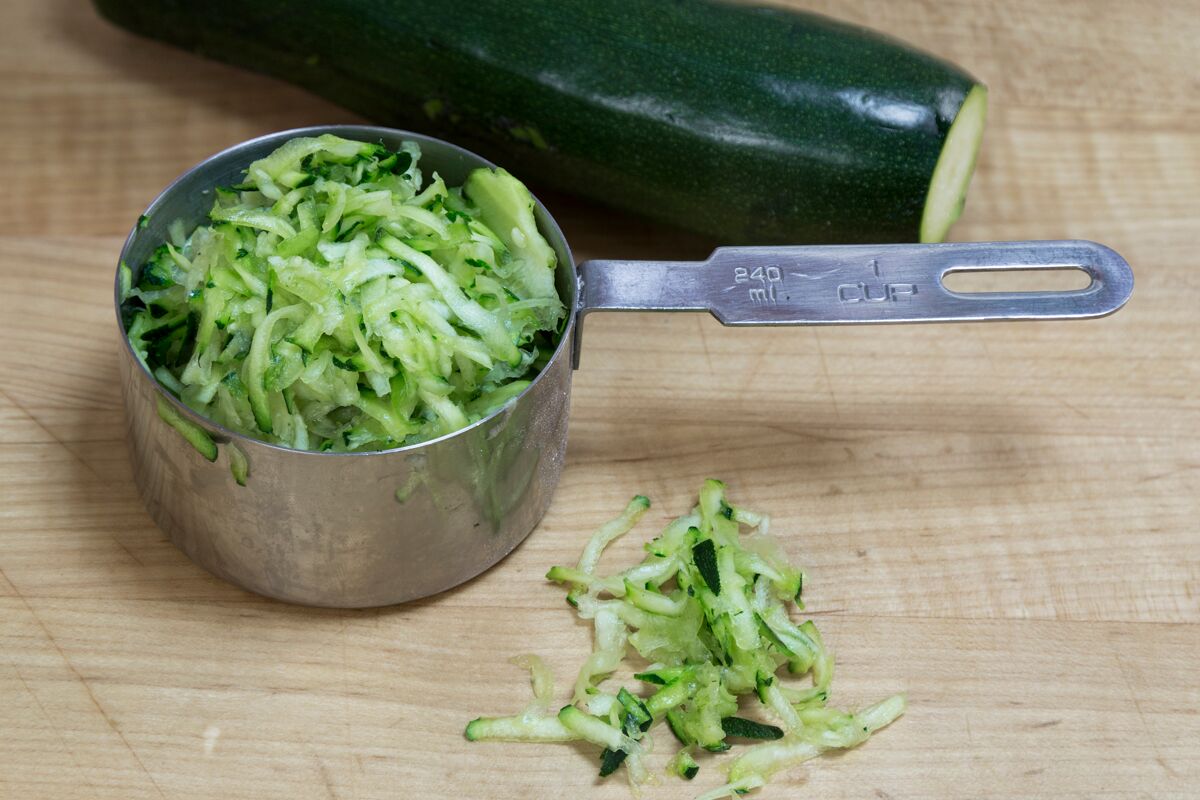 Besides, the smaller grater holes risk the zucchini being less shredded and more of a watery, goopy mess, losing a lot of its pleasant texture.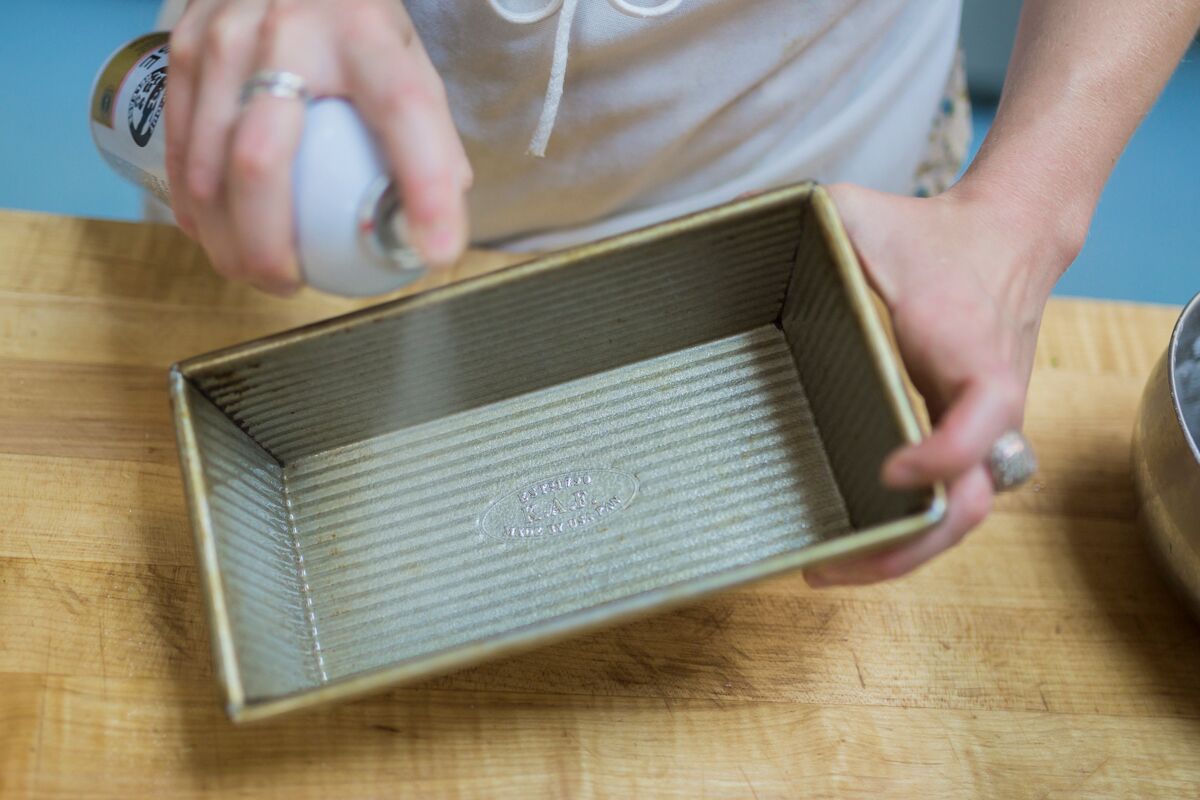 Grease an 8 1/2" x 4 1/2" loaf pan and preheat your oven to 350°F.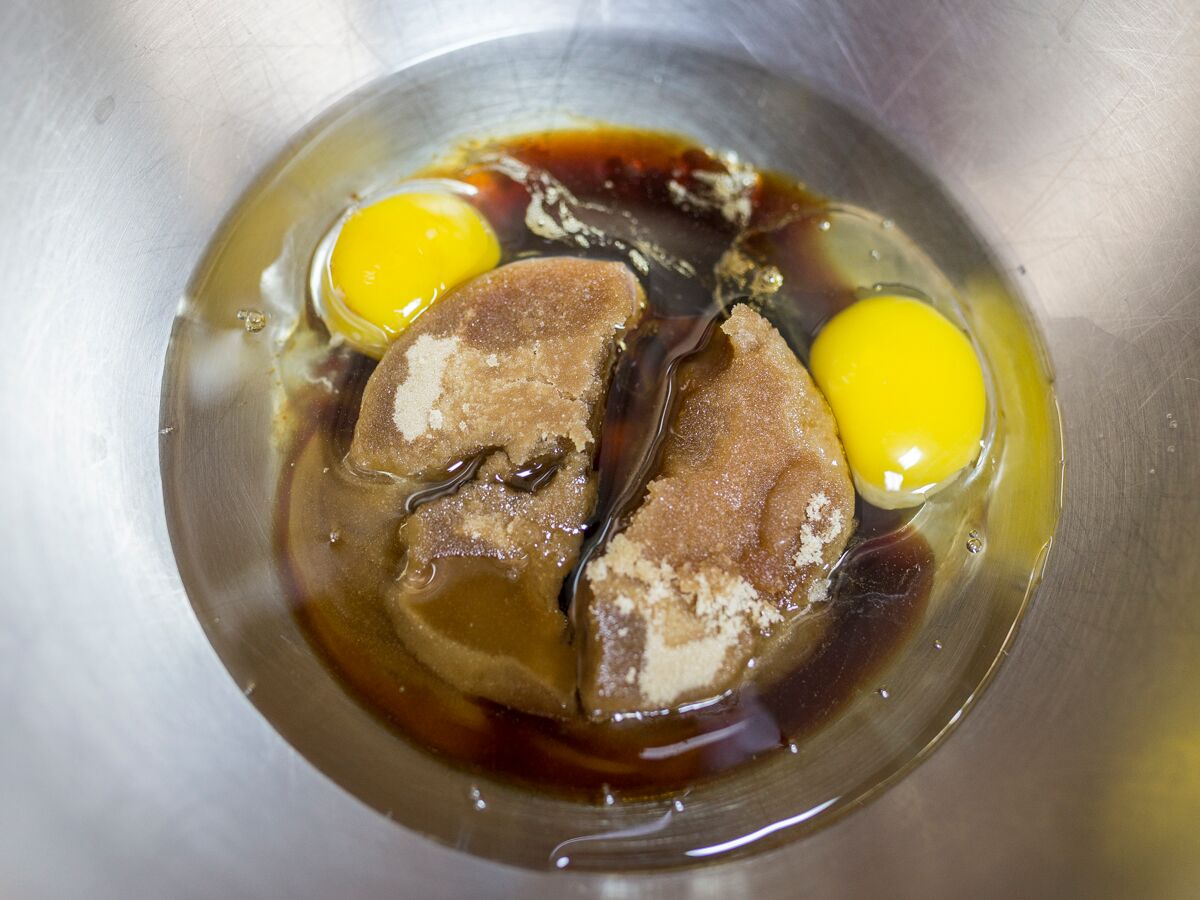 Put the following in a bowl:
3/4 cup brown sugar
2 tablespoons boiled cider, apple or orange juice, milk, or the liquid of your choice
1/2 cup vegetable oil
2 large eggs, at room temperature
1 teaspoon vanilla extract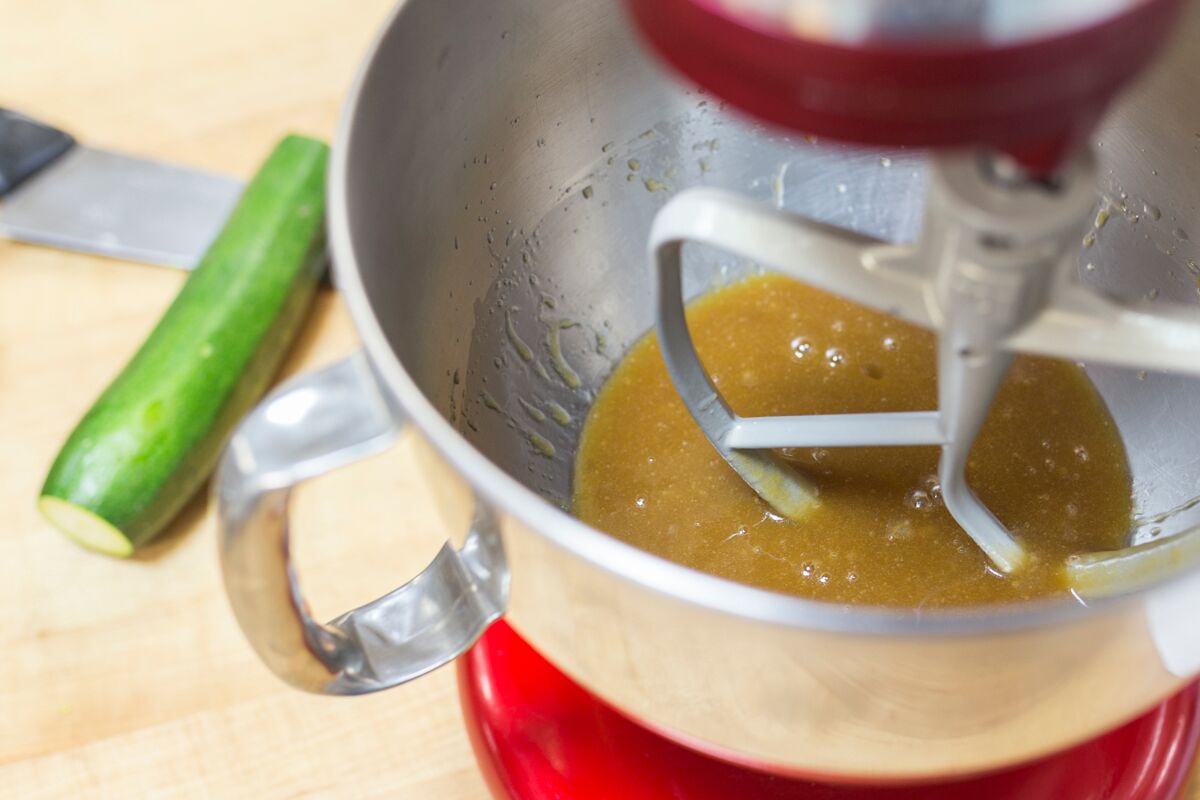 Mix everything until thoroughly combined.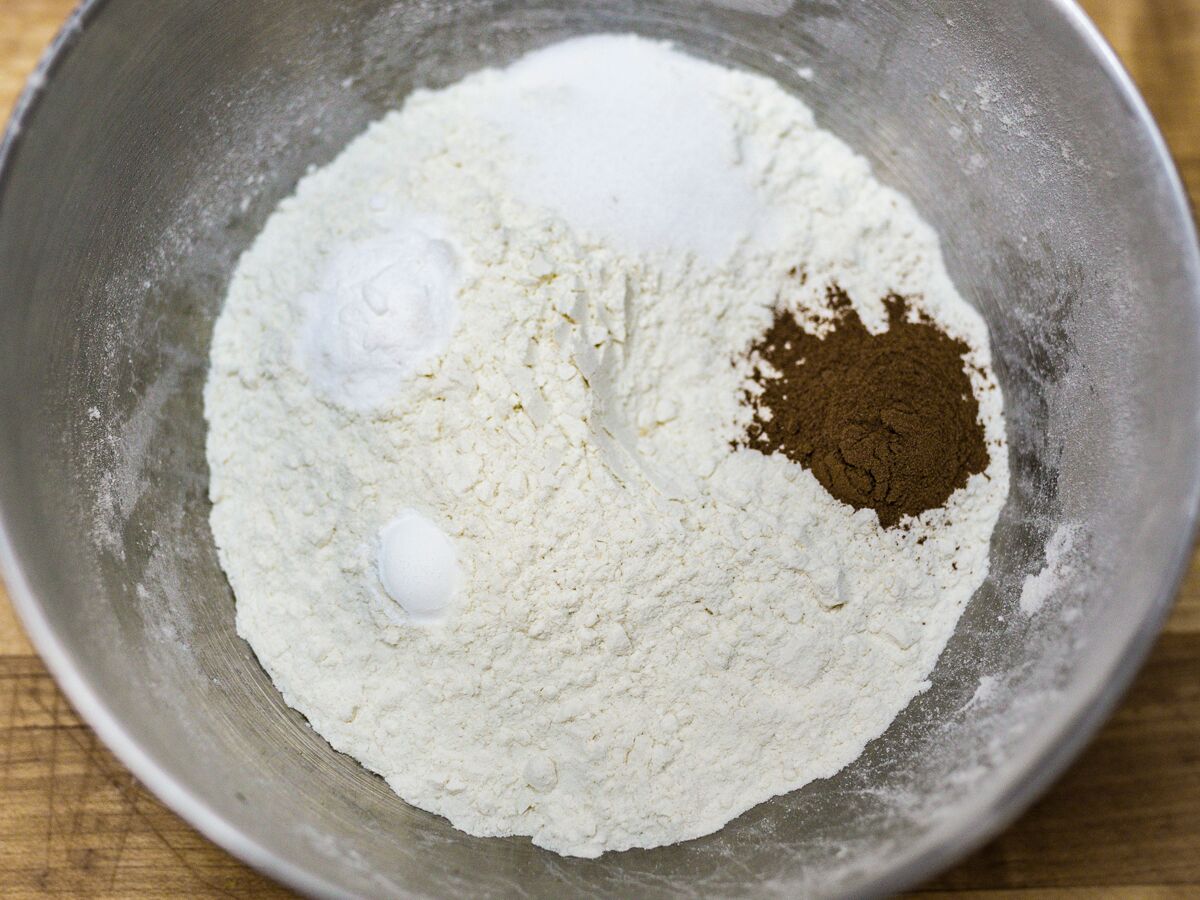 In a separate bowl, whisk together the following ingredients:
1/4 teaspoon baking powder
1/2 teaspoon baking soda
1 teaspoon salt
1 teaspoon cinnamon
1 3/4 cups (7 1/4 ounces) King Arthur Unbleached All-Purpose Flour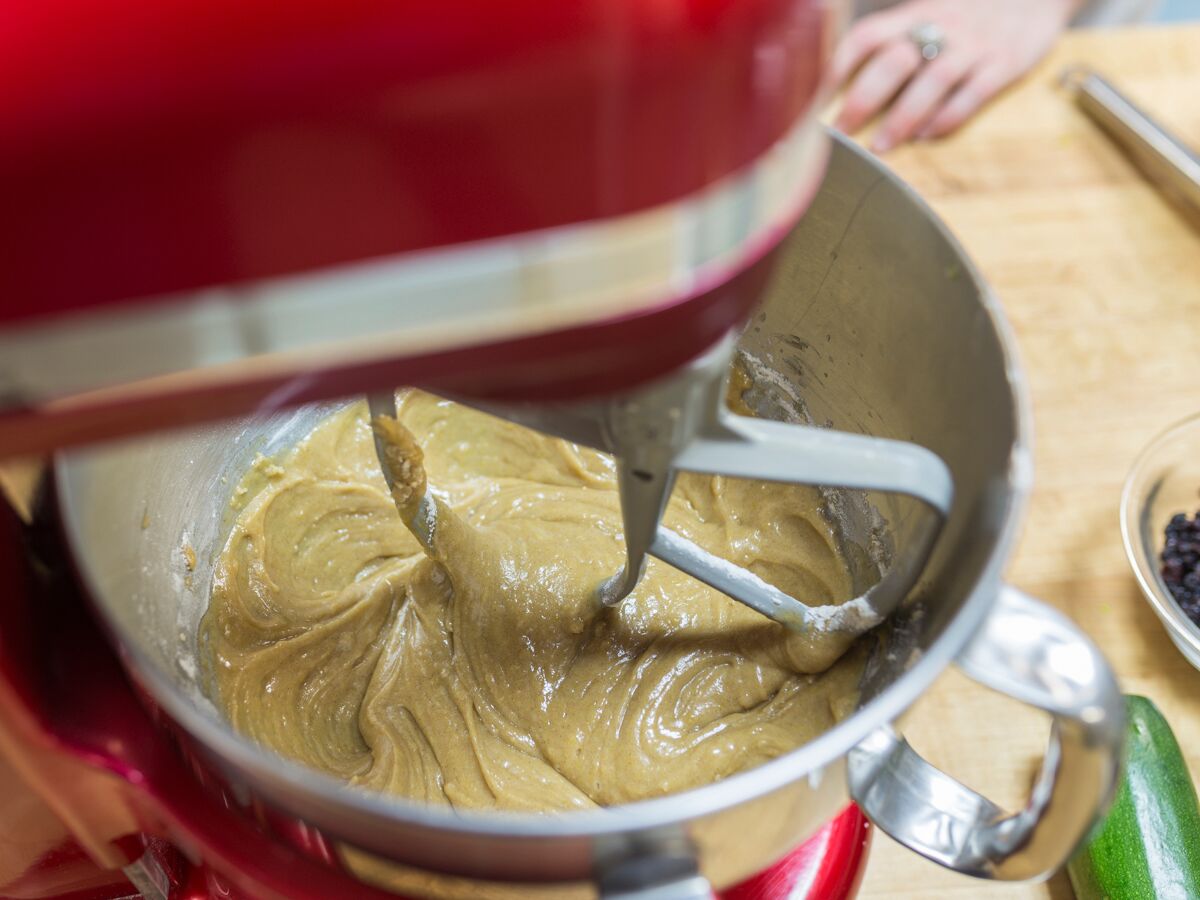 Once whisked, stir the dry ingredients into the wet ingredients; mix just to combine. Use a light hand in this step, or the loaf could sink in the middle and be tough.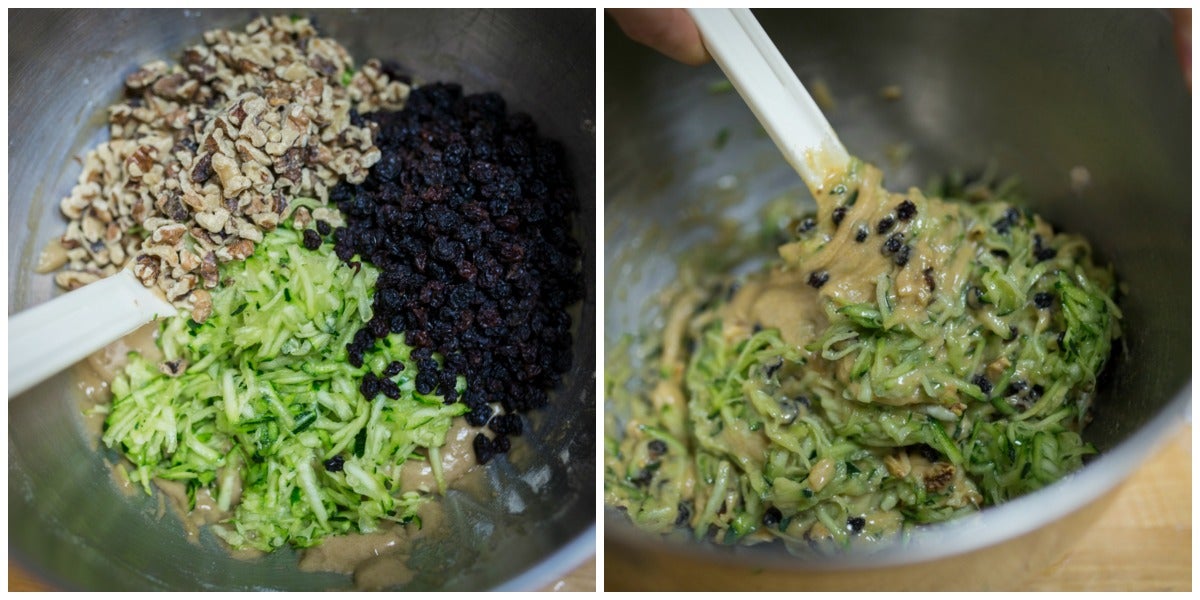 Next, fold in the add-ins:
3/4 cup chopped, toasted walnuts
3/4 cup raisins, currants, or golden raisins
2 cups shredded zucchini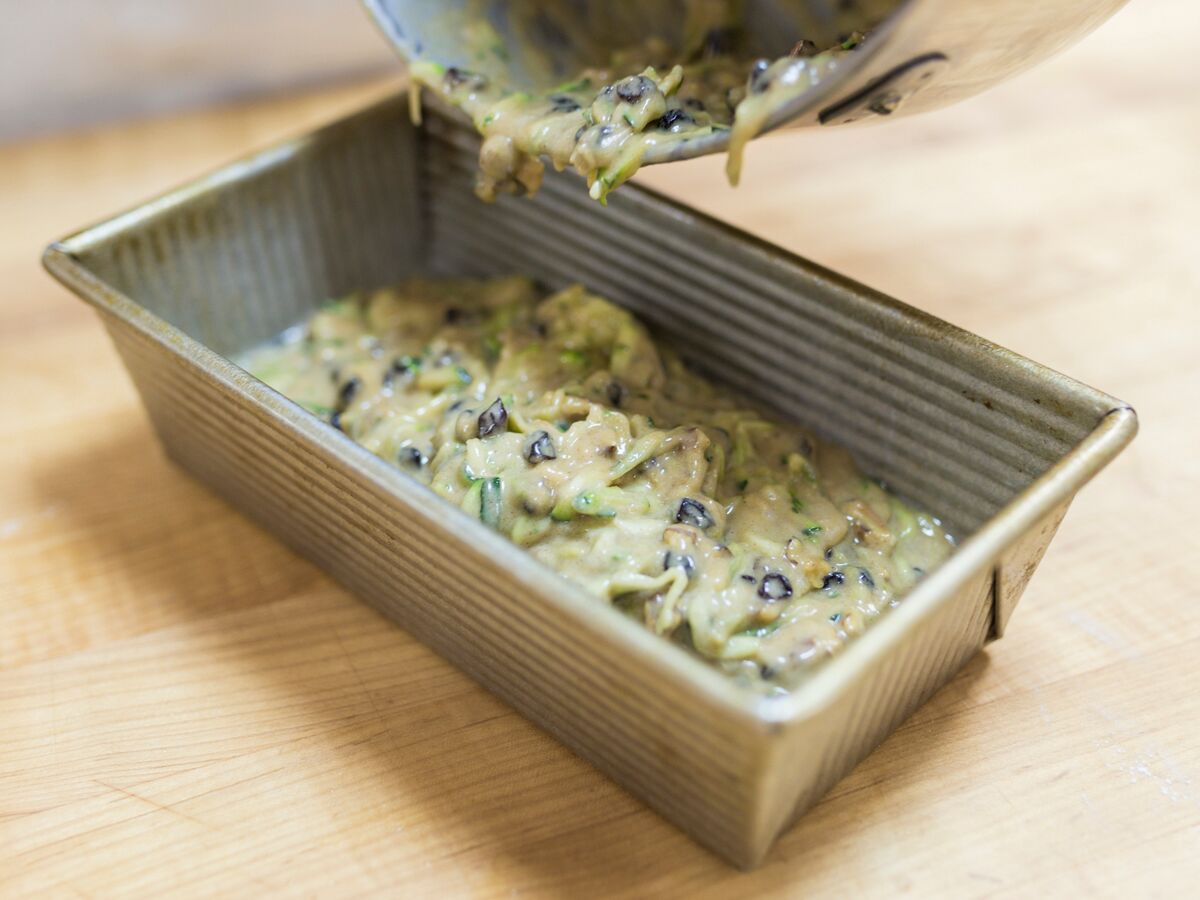 Pour the batter into the greased pan. Smooth the top the best you can with the back of a spatula, and sprinkle with 2 tablespoons brown sugar, if you so choose.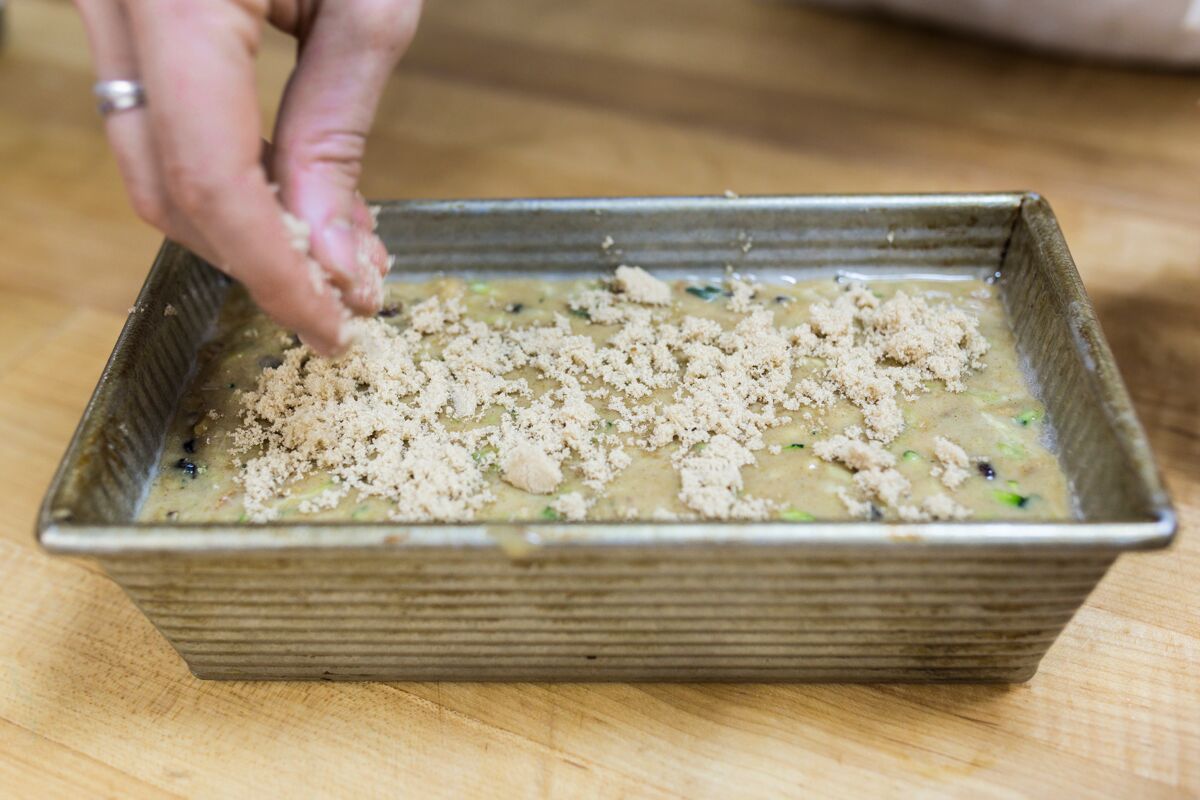 The brown sugar adds an extra pop of sweetness and additional crunch.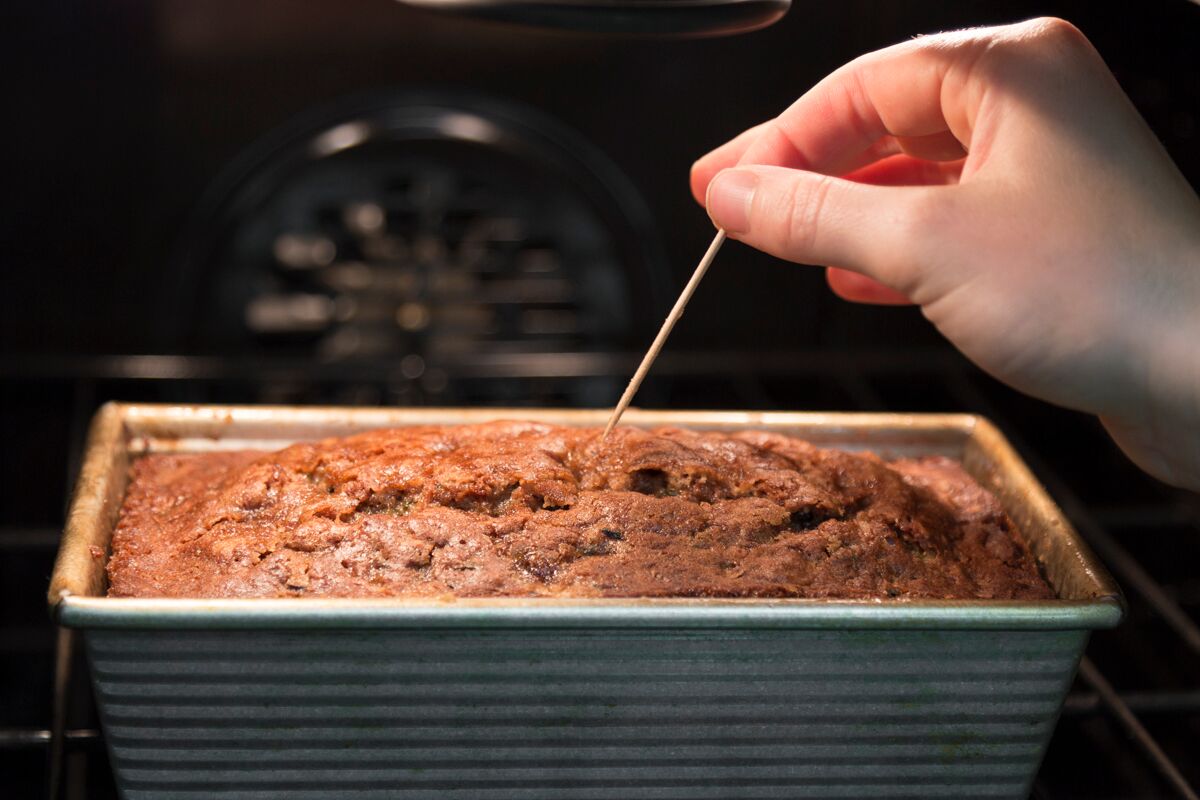 Bake for 50 to 60 minutes, or until a toothpick comes out clean. Let the loaf cool in the pan for 10 to 15 minutes before turning it out of the pan onto a rack.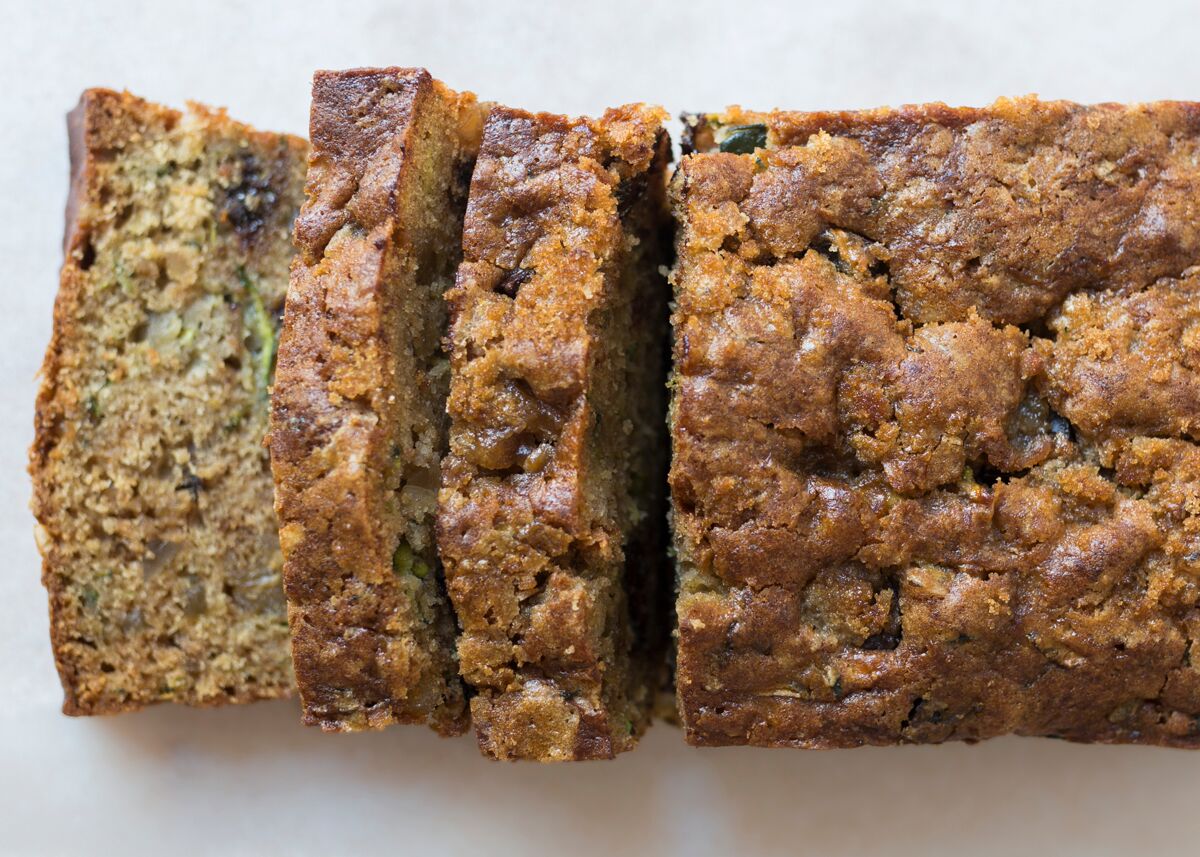 Resist the urge to slice into the zucchini bread while it's hot; you don't want it to fall apart. Let it cool (almost) completely before slicing. Top with butter, jam, cream cheese, or simply enjoy its simplicity as is.
As I said earlier, I love both sweet and savory, and a simple zucchini bread is pretty much a blank canvas, completely open to creative, flavorful alterations and additions.
Here are a couple of variations that I've fallen in love with:

Ginger Chocolate Zucchini Bread
Make the basic recipe above, but instead of walnuts and raisins, reach for equal amounts of chopped crystallized ginger and dark chocolate.
I love these two flavors together – the loaf works as a breakfast option, pick-me-up snack, or even dessert.
For a savory spin on zucchini bread, try:

Spiced Cheddar Zucchini Bread
Substitute paprika for the cinnamon, and replace the walnuts and raisins with 1 cup grated cheddar cheese and two tablespoons green onions or shallots, finely diced. BTW, there's no need to lower the sugar; this is one of those salty-sweet combinations everyone seems to love these days.
For meat-lovers, why not toss in a handful of cooked and chopped bacon to accompany that cheddar?
Bake for 45 to 50 minutes, then sprinkle an additional 1/4 cup cheese on top of the loaf for the last 10 to 15 minutes of baking. This will give you that melty, slightly crisp layer of cheese on top, because everyone loves cheese.
So when the zucchini population starts to take over your garden, or it gets left on your porch in the middle of the night by neighbors, don't dread it. Embrace it! You now know what to do with those plenteous plants.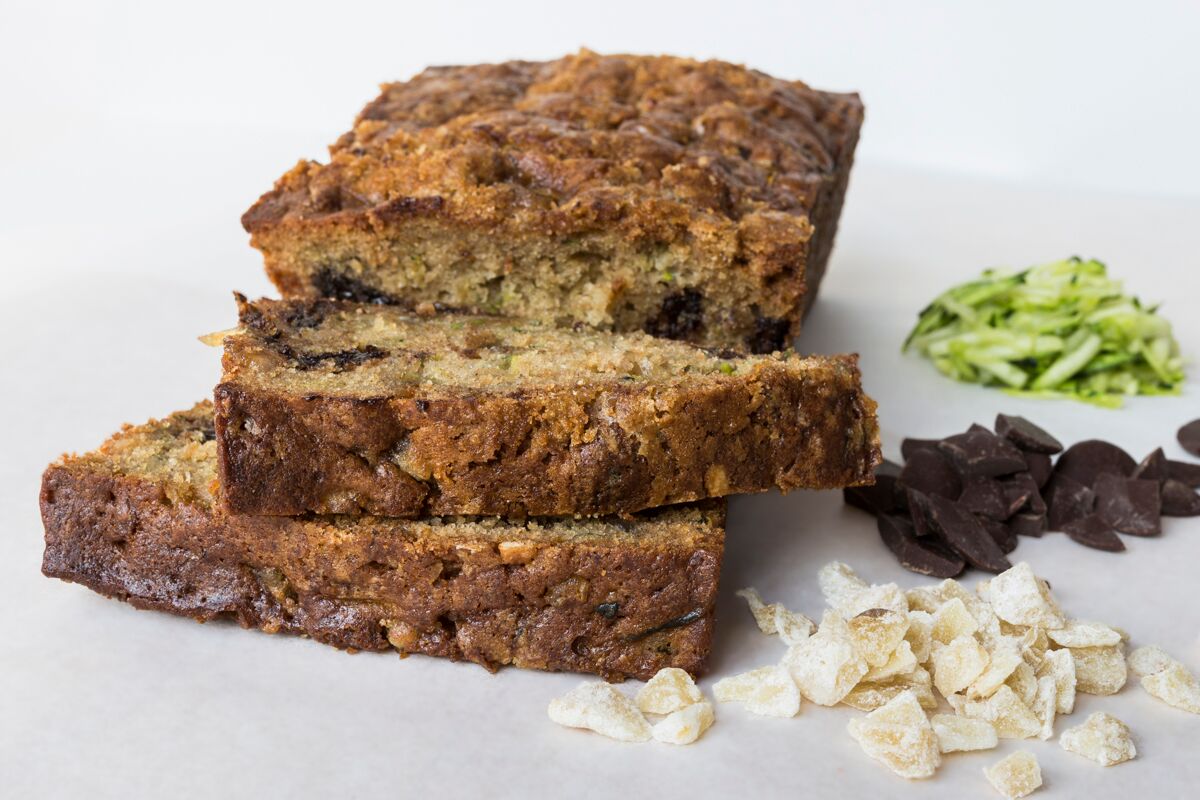 Please read, bake, and rate our recipe for Simple Zucchini Bread.
Print just the recipe.
Jump to Comments