Bundt pan size
Which Bundt pan is best for a 9" x 13" cake recipe?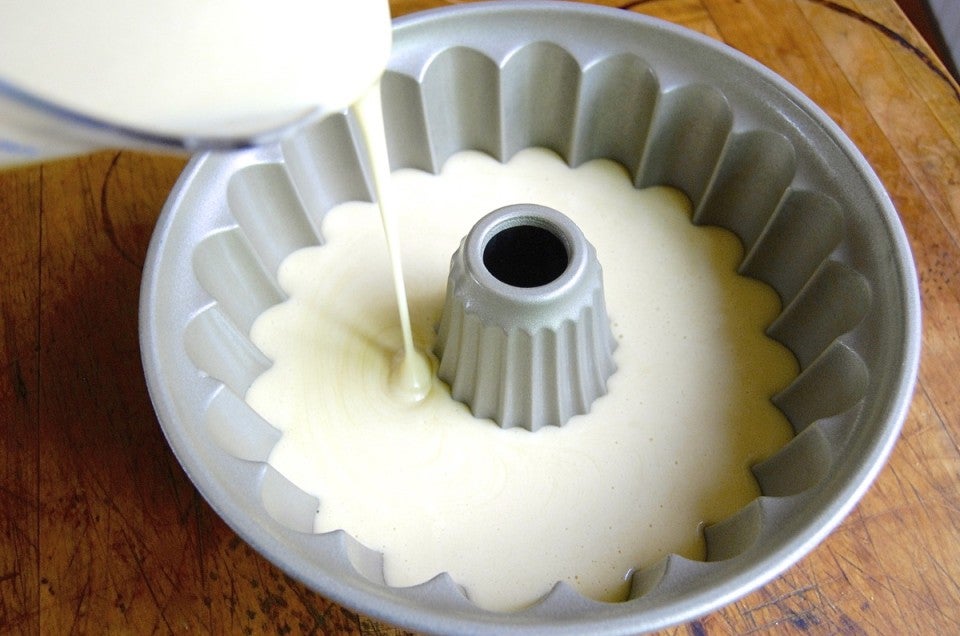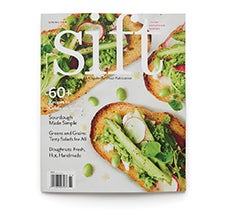 Our magazine, Sift, is filled with stunning photography and delicious recipes. But it's also a great educational resource for bakers. From time to time we pick out a reader's question from Sift to feature here in our blog — like this one from our upcoming Fall issue:
Q: I'm looking at a recipe that calls for a 9˝ x 13˝ pan, or two 9˝ layers, but I really want to bake it in a Bundt pan. What would be the right size Bundt pan, a 10-cup or 12-cup? And how long do I bake it for? – Joanne Rosenbluth
A. Joanne, bake your recipe calling for a 9″ x 13″ pan (or two 9″ round pans) in either a 10-cup or 12-cup Bundt pan. Increase the baking time by about 30% in the 10-cup pan, somewhat less in the 12-cup.
Now, how did we arrive at this answer? Inquiring bakers want to know!
First, let's talk about Bundt pan size: what's really meant by a 10-cup or 12-cup Bundt pan?
What those measurements DON'T mean is that you can bake 10 or 12 cups of cake batter in a 10- or 12-cup Bundt pan. Capacity — the amount of liquid the pan will hold, right up to its rim — is different than bakeable capacity, which is the amount of cake batter the pan can hold and bake, without the batter overflowing the pan as it rises.
So while your Bundt pan size/capacity may be 10 cups, it's bakeable capacity is more like 6 cups.
Note: Don't know the capacity of your Bundt pan? Fill the pan with water right to its rim, then measure the water; that's its capacity. Now fill the pan with water to 1 1/4" to 1 1/2" below the rim. Measure the water; that's its bakeable capacity.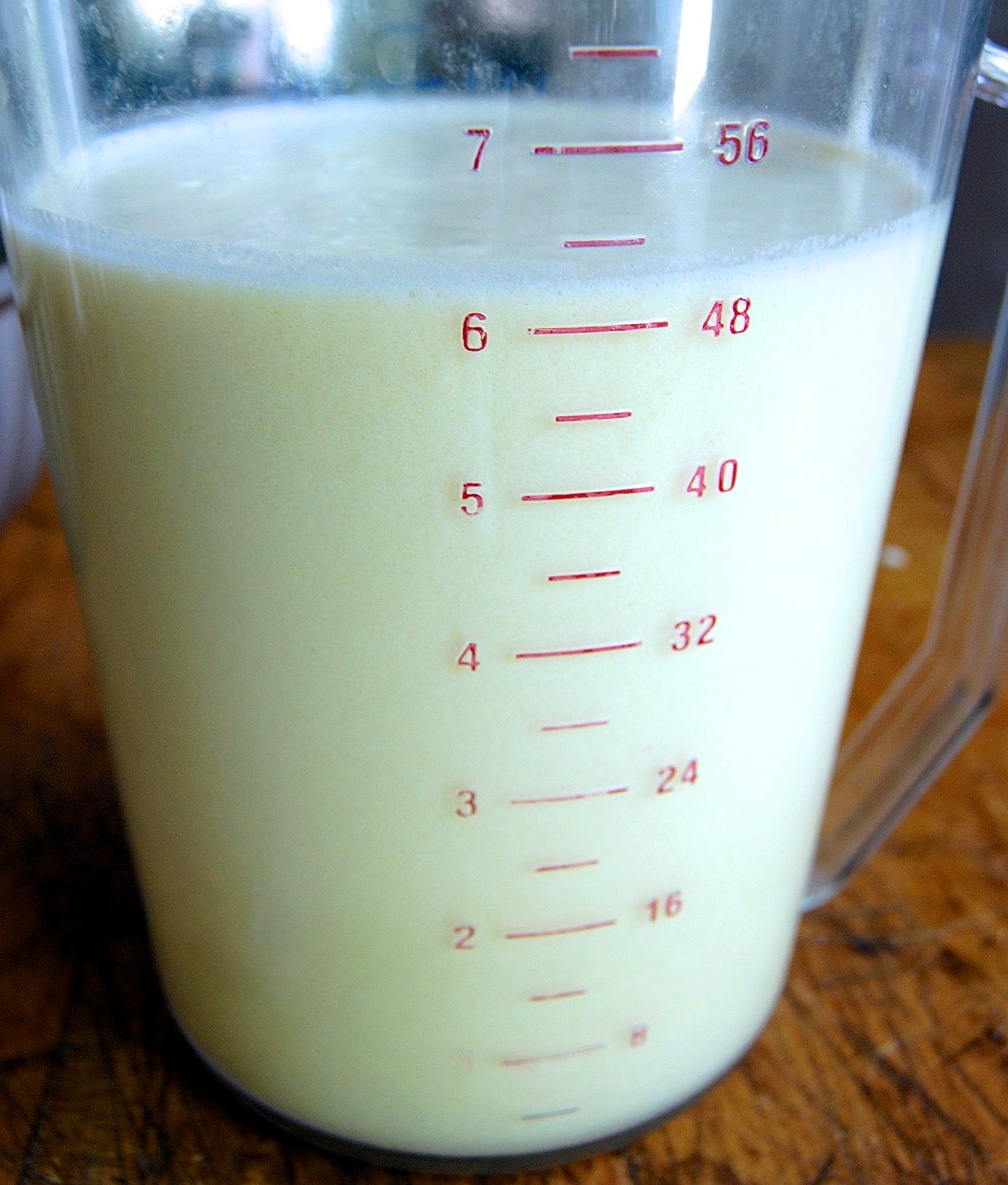 A typical cake recipe — one that makes a 9" x 13" cake, or a couple of 9" rounds, or 2 dozen cupcakes — yields just about 6 cups of batter, making it perfect for a 10-cup Bundt pan. (Pictured here is the batter for Chef Zeb's Hot Milk Cake.)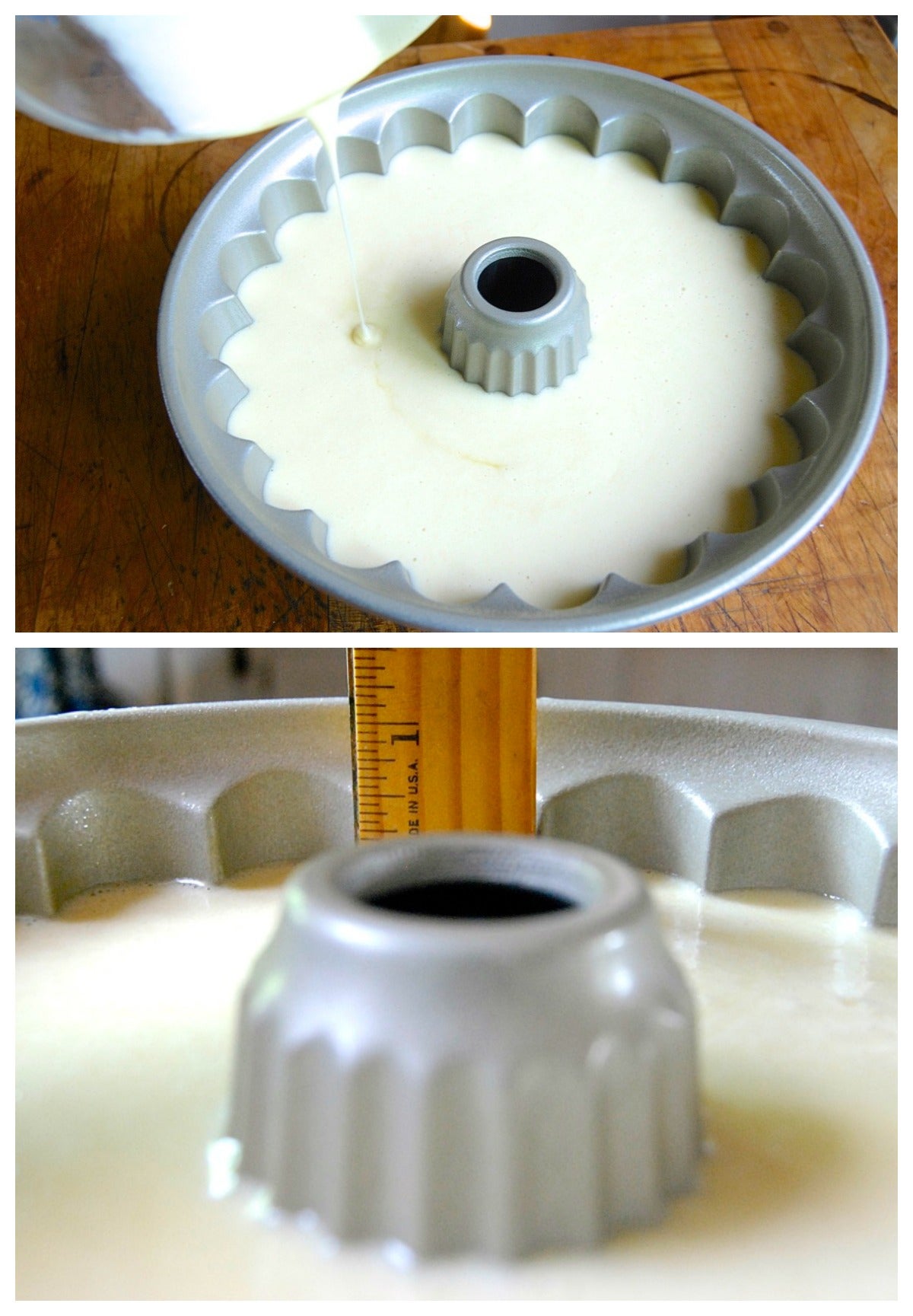 When baking a cake, be sure not to fill your pan any fuller than its bakeable capacity, as measured by how deep it fills the pan. Your batter should be at least 1 1/4" below the rim of the pan.
Yes, I did overfill the pan a bit here. Let's see what happens—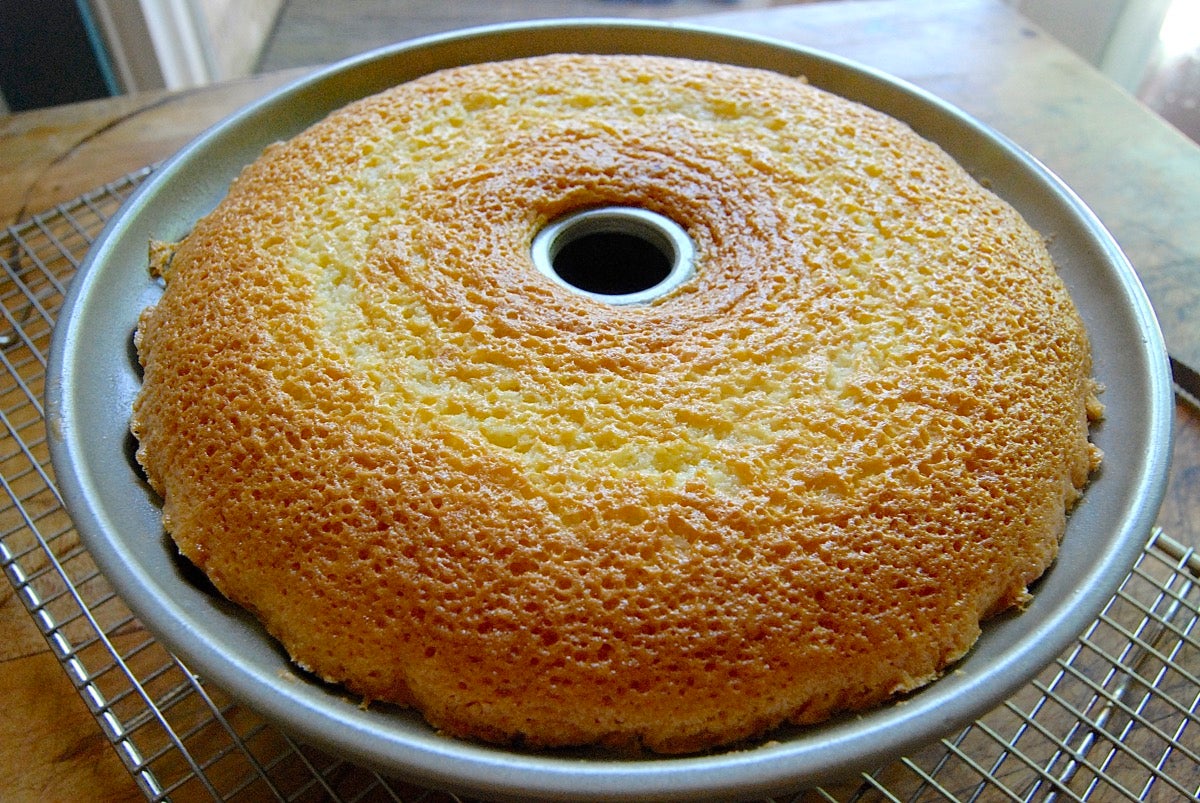 Whew! I'd say the 6 1/4 cups of batter I used was at the top limits of this 10-cup pan's bakeable capacity.
Now, how about baking time? When switching from a 9" x 13" pan or 9" round cake pans to a Bundt pan, you'll need to increase the cake's baking time — by about 30%, in my experience. Best bet? Start checking the cake for doneness once it's reached the maximum baking time called for in your recipe.
And if you choose a pan whose capacity is larger than necessary for your recipe (e.g., Joanne's 12-cup Bundt pan, whose bakeable capacity would be about 7 1/4 cups), you can still get good results. The batter won't fill a larger pan all the way, but will nevertheless yield an attractive cake. You won't need to increase the baking time quite as much as you did when using a smaller Bundt pan.
Feeling inspired to bake a cake? Check out our hundreds of baker-tested cake recipes, and our cake and cupcakes baking guide.