When I say scoops and kitchen tool in the same sentence, you probably think about ice cream. An ice cream scoop is the most common version in most kitchens, but there're so many more to love. Useful for everything from evenly portioning pancake batter to shaping cookies, kitchen scoops save time, make baking prep neater, and turn out gorgeously uniform baked goods.
Our dishwasher-safe kitchen scoops come in four sizes: scone scoop, jumbo cookie scoop, tablespoon scoop, and teaspoon scoop. Made of stainless steel, the scoops have an easy release so doughs and batter don't stick. Sturdy and well-designed, they'll last a lifetime of baking. No more wrestling with sticky spoonfuls of cookie dough, scraping them off with your fingers. No more batches of muffins, all slightly different shapes and sizes.
Using a scoop to help with your kitchen prep has endless advantages, but here are our favorites (and the reasons we at King Arthur are all on #teamscoop!). And if that isn't enough to convince you, read on to see comments from our customers (you guys!) about how they've changed their baking habits.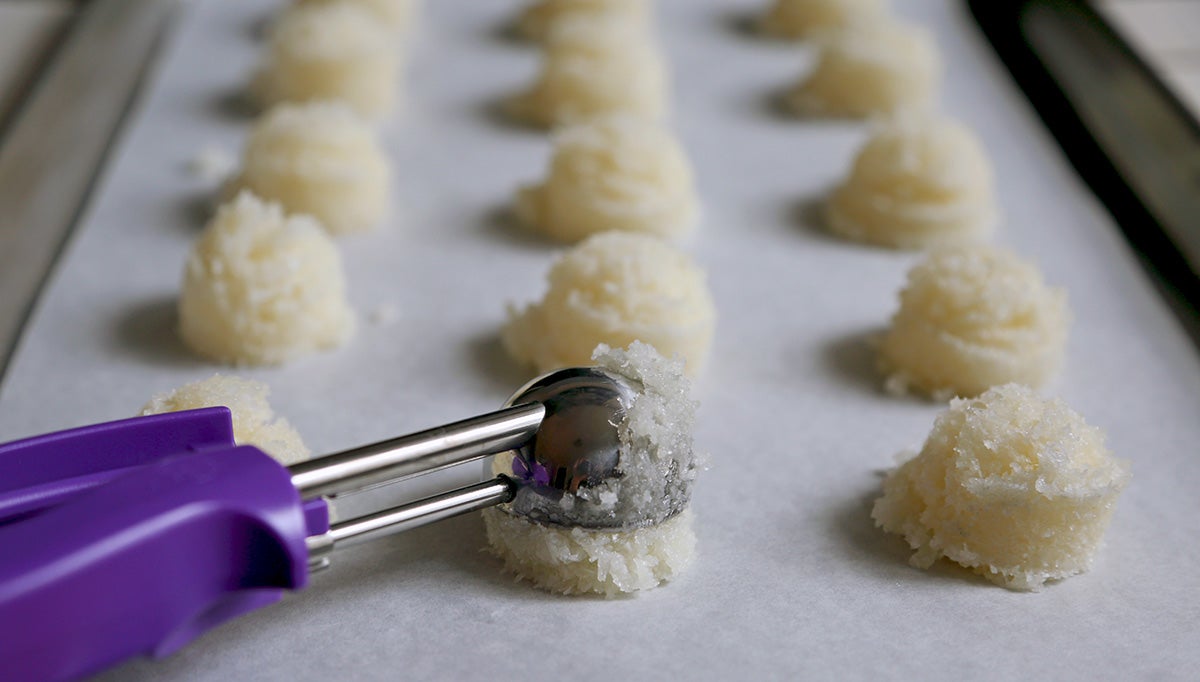 Speed
Portioning out cookie dough, like these coconut macaroons, with a scoop instead of a spoon and your fingers is much quicker. I can easily prep a baking sheet of dough in half the time using a scoop. The same is true for batters, like muffins: There's no need to eyeball each amount, then go back in to even them all up at the end.
Most importantly, they'll hold up to heavy-duty baking. Julia from Ohio calls her scoop a "blessing... 200 dozen cookies at Christmas and this went through it like a trooper and still works. Usually the scoop I use has to be replaced."
Uniform looks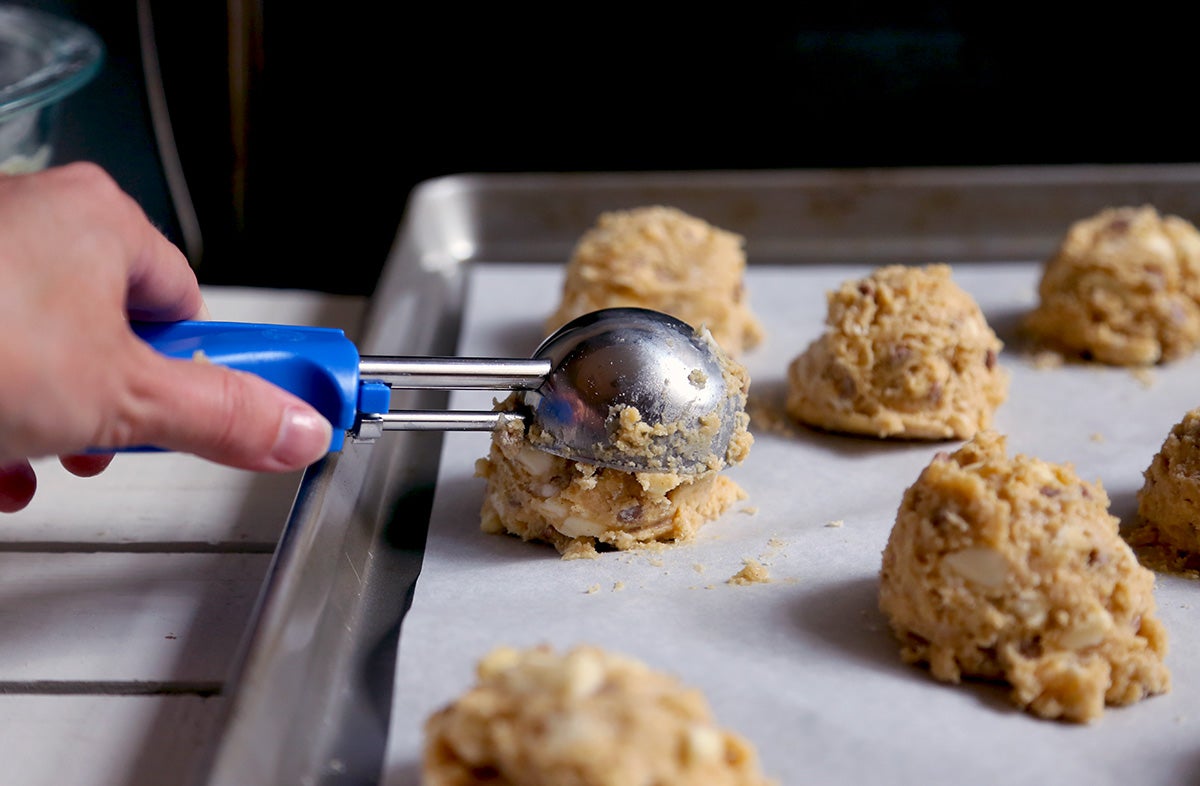 Ever wonder how bakeries get their muffins and cookies to look exactly the same? Scoops! When you make sure that every ball of dough is precisely the same size, your cookies will come out the same size.
This is particularly helpful with muffins: Using equal amounts of batter in each well means that the muffins will all rise to the same height.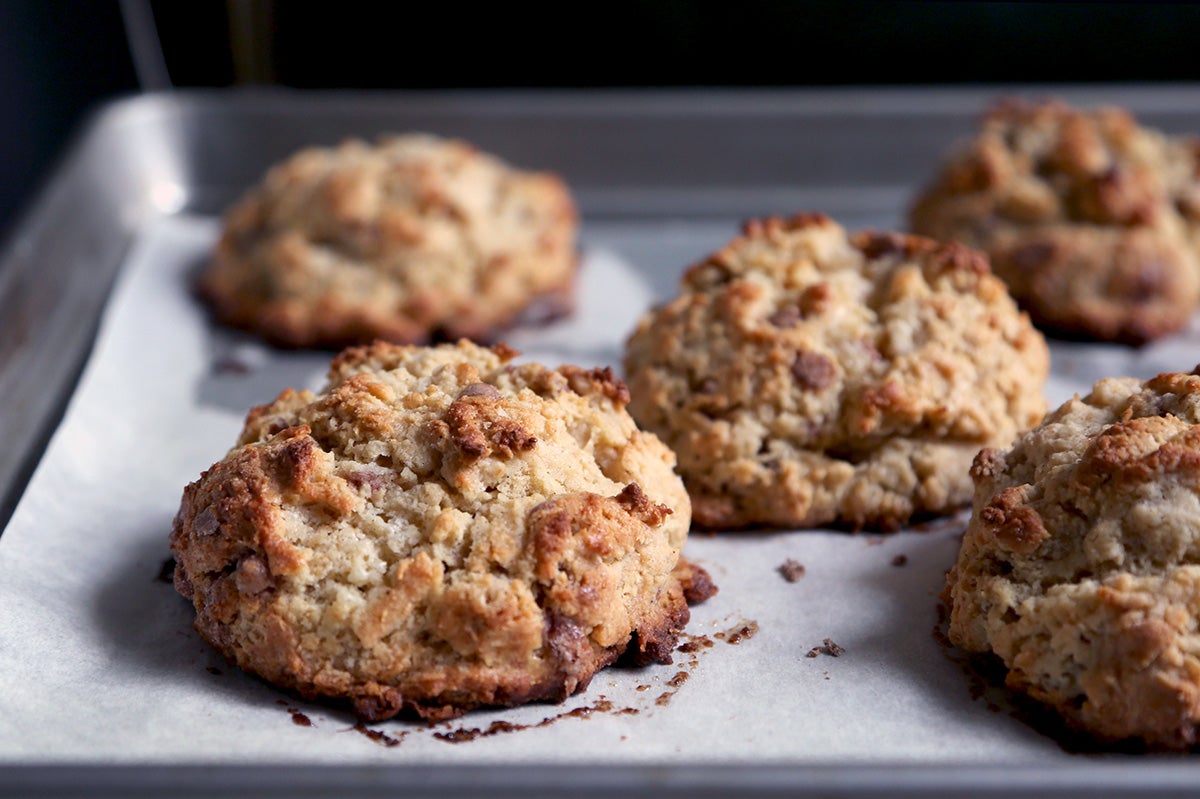 Scones turn out evenly domed, like these cinnamon chip-studded French toast scones.
Consistency
Evenly shaping your baked goods doesn't just make them look nice, it ensures that they'll bake more consistently. For example, if some of your drop cookies are slightly smaller than others, they'll bake more quickly and become overdone. By using a scoop to portion out your doughs and batters, every item will be the same size and will bake at the same rate.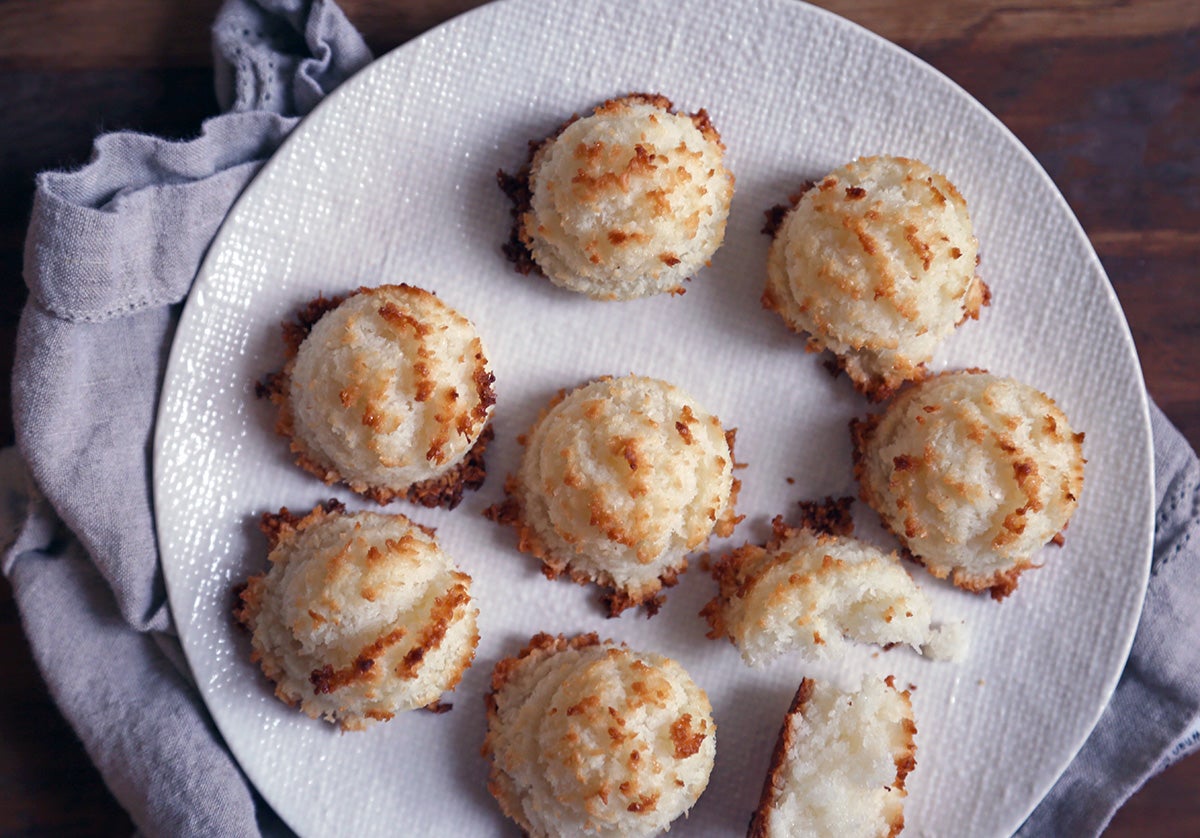 Not only does it help with consistency, but as one of our customers cleverly notes, it's "good for kids to help with even results." She points out that though she expected it to be a "luxury kitchen helper," it's really a timesaver that takes the guesswork out of baking prep. Another customer, Corey, adds that "it's one of those products that you might take in and out of your shopping cart 10 times but SO worth it! [It] saves so much time and energy not having to eyeball measurements/portions."
Less mess
The magic words! Easy-to-clean, spring-loaded scoops make quick work of dividing dough without a mess. Instead of pouring out batter (and risking splatter), just use a scoop to neatly deposit batter on your griddle, in your muffin tin, or wherever you need it.
Now that we're all on the same page about how brilliant a scoop is, let's talk about how to put it to use. Here are some of the many ways they can make kitchen prep easier. Tell us your favorites in the comments!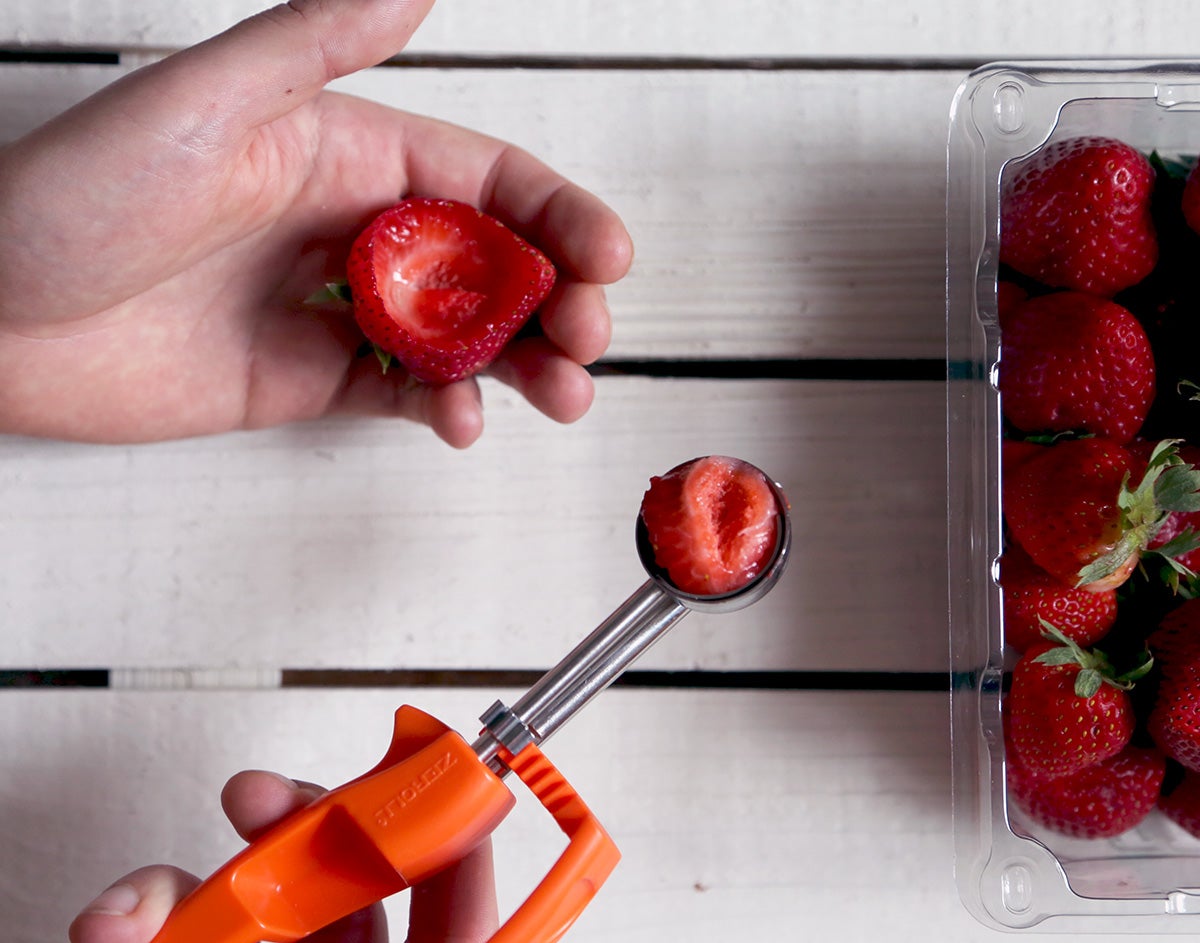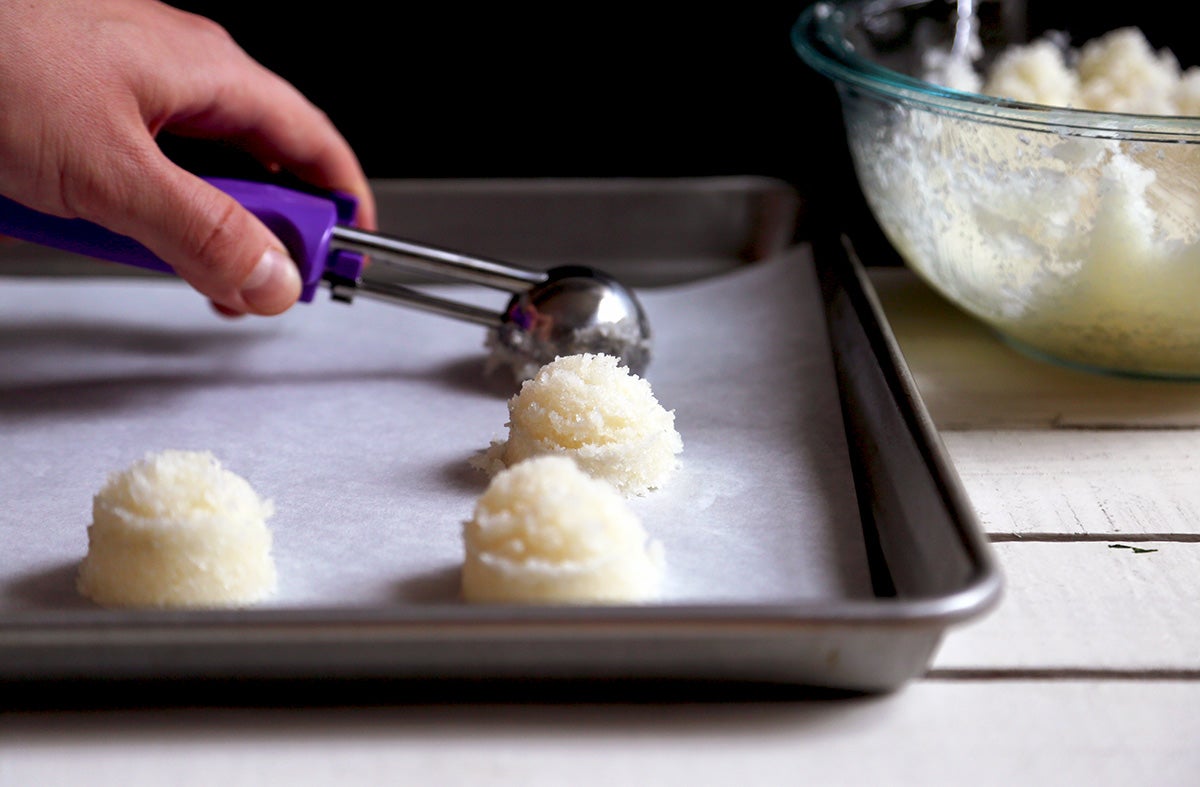 We think Kate from Arizona put it best when she said, "I'm still trying to figure out why I waited so long to get this scoop." Yes, us too.
Do you use kitchen scoops? What's your favorite way to put them to work? Let us know in the comments, below! 
Jump to Comments