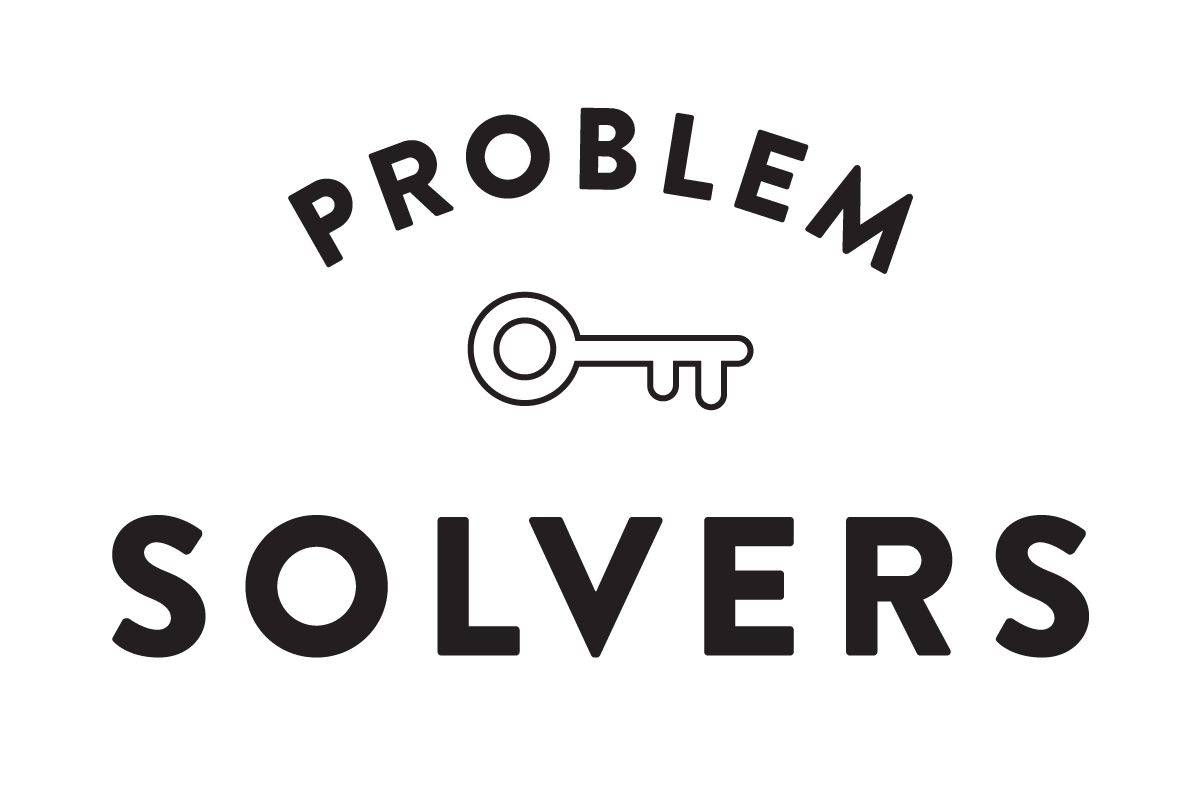 In baking, the tools of the trade can sometimes make all the difference. We've asked bakers and employee-owners across King Arthur to point us toward their favorite baking tools, and in Problem Solvers, blogger Rossi is sharing the nifty utensils and equipment these bakers can't live without. 
* * *
Two of the most-used tools in King Arthur employee-owners' kitchens are our bowl scraper and bench knife. But what if you combined some key attributes of both into a single versatile tool?
You'd have the heavy duty dough scraper, an unsung but beloved favorite for bakers ranging from King Arthur employee-owners to professional pastry chefs. Despite being an employee-owner here for over a year, I didn't learn about it until recently, when a colleague mentioned how much one professional bread baker raved about it. So I asked some of my fellow bakers what they thought of it.
"I use it for everything," King Arthur content editor Posie Brien immediately answered. "Cutting pizza, transferring things like minced garlic, smoothing cake frosting once dipped in hot water, measuring things like pasta — it's basically like a ruler once you know its length, and it helps me eyeball quickly. The list just goes on and on."
Pastry chef Cassandra Rehm is also a big fan of this tool. She shared, "From getting underneath the hook of a spiral mixer to shaping dough to frosting a cake, this scraper does not leave my hand. I've been in the field for nearly 15 years and have always made a point of ordering these for any bakery I've worked in. I even keep a few at home; it's perfect for scraping flour off my work bench or dividing dough."
Why is this such a go-to in the kitchen? Here are some of the major reasons it's so revered (with a few raves from our customers as well!).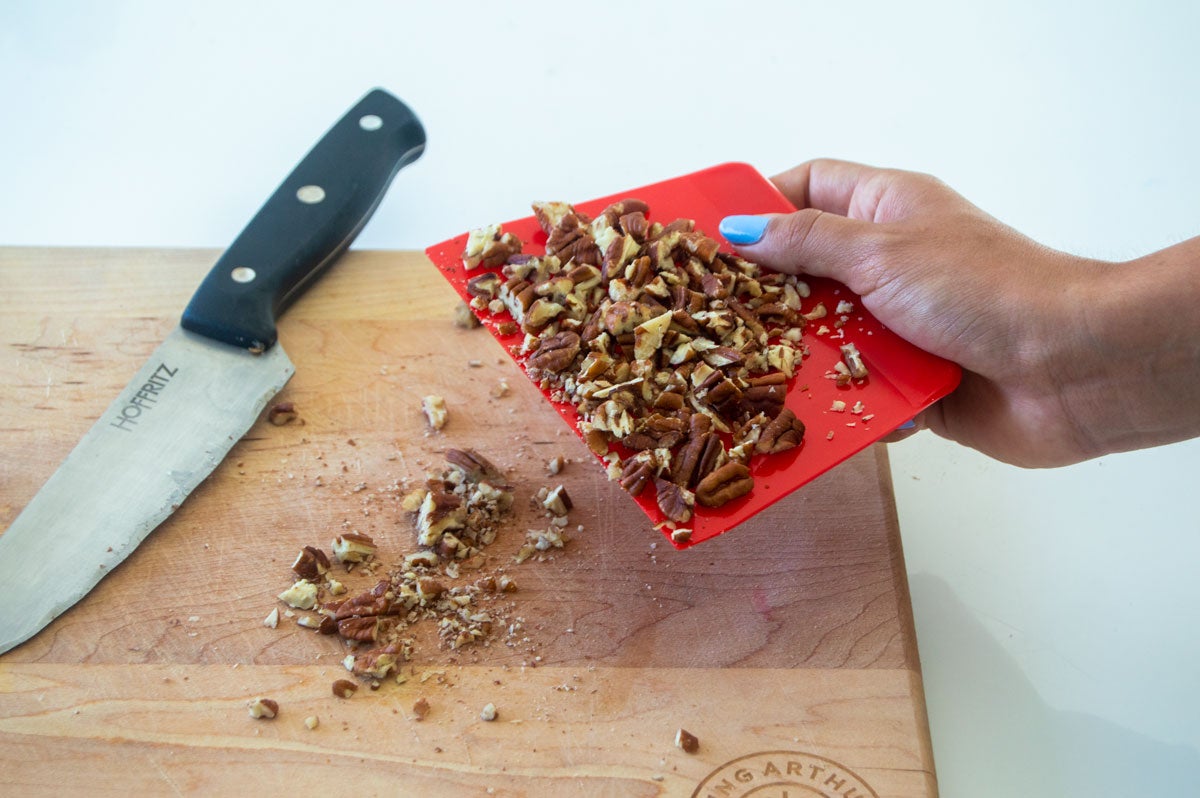 1) It's versatile enough to do almost anything  
Posie's right: It turns out this tool really does just about everything in the kitchen. Like a bench knife, its sturdy, straight edge can easily cut through bread dough, bars, and even pizza. Plus, that edge makes it a breeze to scrape counters and work surfaces clean.
I've found this tool can also take the place of other kitchen gadgets. For instance, it can smooth thick batter into a pan, instead of reaching for an offset spatula. Its wide, flat surface is similar to a mini version of our giant spatula, which makes it a handy tool for transferring fragile doughs to a sheet pan or shaped bagels into boiling water. And it can even be used to scrape sticky doughs out of bowls.
"I love this item. It's a workhorse in my kitchen, and I use it every single day. It's a bench scraper, dough divider, batter scooper, and even a spatula when needed … I highly recommend this item; I have a tiny kitchen without adequate storage space, so every single item must be valuable and serve multiple purposes. This scraper is valuable and versatile." — Ann in Maryland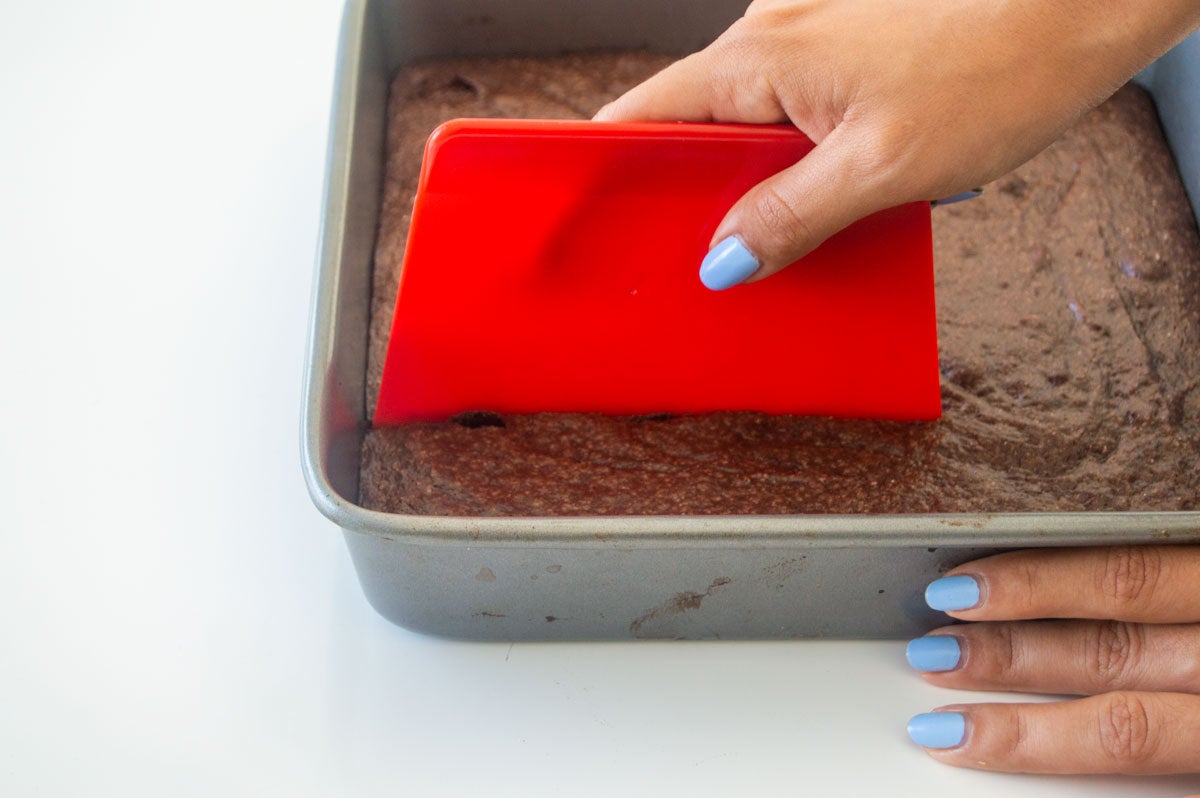 2) It won't damage surfaces or pans  
One of the biggest differences between the dough scraper and a bench knife is the material from which they're made. While the classic bench knife has a metal blade so narrow that it's nearly sharp, the dough scraper is made with rigid plastic. This means that, unlike the bench knife, it won't mark pans when you're cutting into brownies and bars (or even pie!).
Susan Reid, another King Arthur baker who loves the dough scraper, told me that this is "especially important with our USA pans that have nonstick coating that can get easily scratched by metal tools."
"This scraper is a great tool. I particularly like it for cutting cakes, brownies, etc. that have been baked in a good pan, such as King Arthur's, as there's no worry about scratching the pan." — Karen in Massachusetts
3) It cuts cleanly into warm baked goods like brownies  
There's another reason the dough scraper is the most effective tool for cutting brownies and bars. "Because it's plastic, even warm brownies don't stick to it," explains Susan. "The plastic is oil-based, and as such can slide in and out of high fat goods like brownies without the fat in the baked good wanting to stick to the surface, like it would metal."
Next time you have a tray of warm, fudgy brownies or gooey blondies fresh out of the oven, you can cut right into them without having to worry about a messy, sticky cut.
"What can I say! Love it!! I have severe arthritis and this scraper is light and pliable, yet firm enough to scrape the dough from the bowl, and especially, working with dough on a bread board/cutting board. My hands thank you!" — Deborah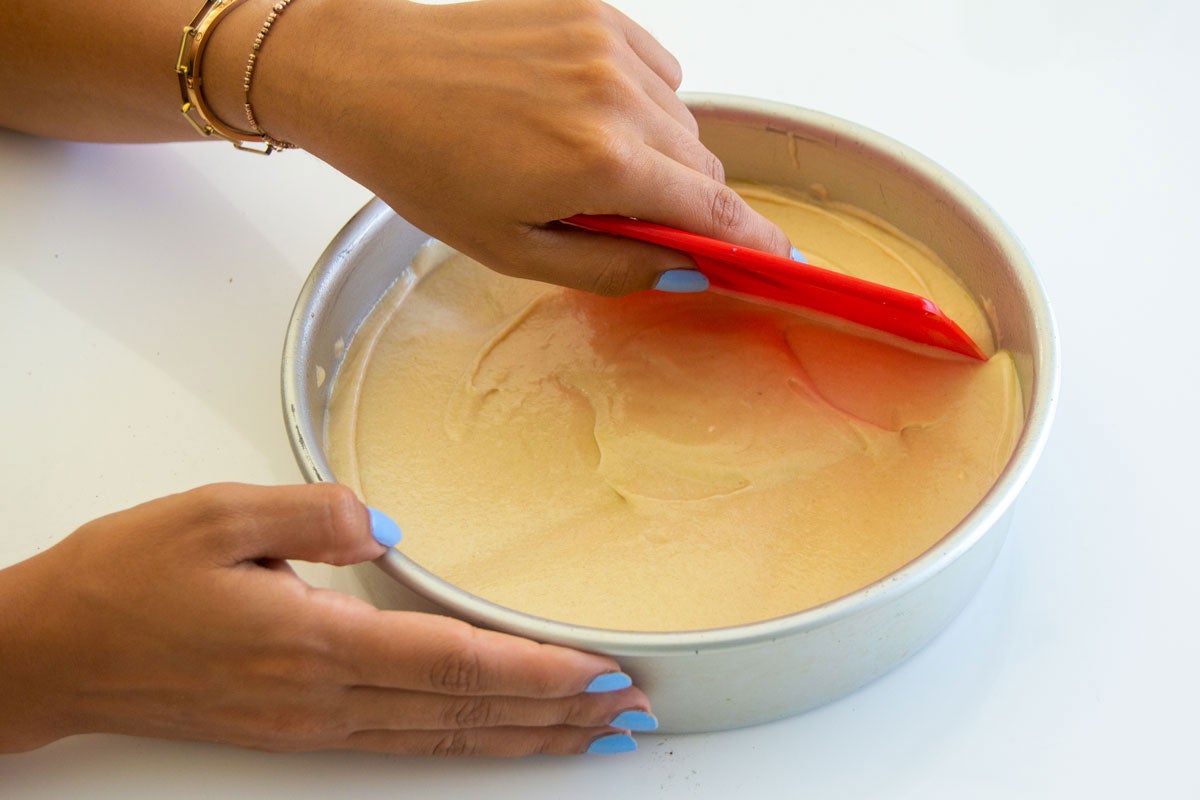 4) It's inexpensive  
Frankly, keeping a well-stocked kitchen can add up. I've spent more than I like to think about on the road to an extremely over-stuffed utensil drawer, which has led me to carefully consider the value of each new tool I add. Thankfully, the value-for-cost calculation for this dough scraper is an obvious one. Coming in at the grand price of $2.95, it's a do-it-all tool that costs about as much as all the loose change jingling around at the bottom of my purse.
"I am so happy I bought this tool. I use it for so many things. Scraping crumbs off the counter. Cutting dough for dumplings. I even used it in a pinch to hand cut leftover ravioli dough into noodles." — Nikki in Illinois
Is the heavy duty dough scraper a tool you use in your kitchen already? I'd love to hear how you put it to work in the comments, below!
Cover photo by John Sherman.  
Jump to Comments