5 kitchen tools we love
Keys to better baking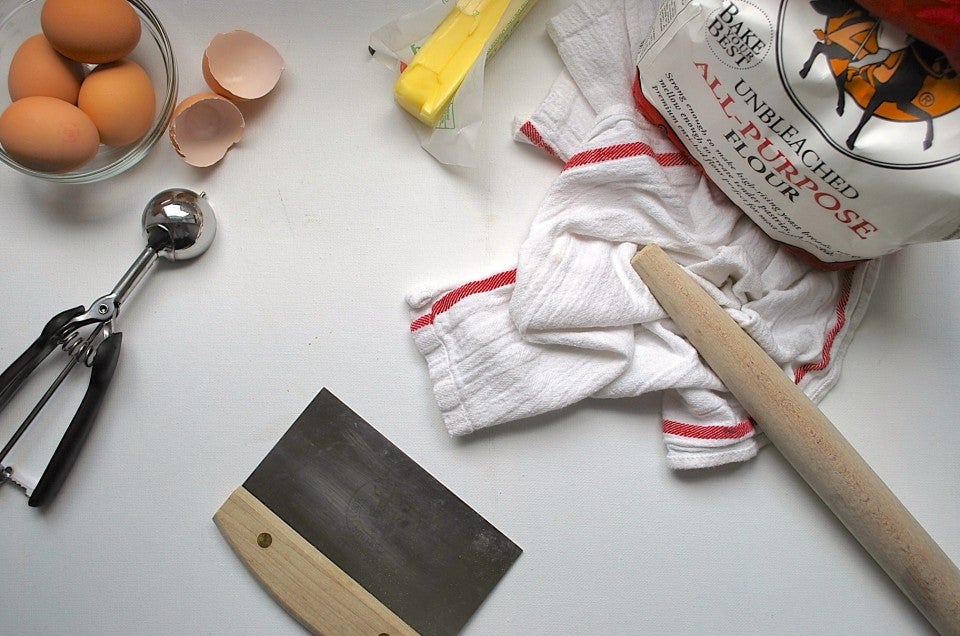 Choosing a favorite kitchen tool is difficult. Do we go with the most practical? The one we use most often? The most unique? We couldn't crown one, so today we're talking about our top five, and why we love them.
A good kitchen tool makes baking easier. It solves problems. It improves our baking. It's well-made and will last for generations. Here are our top five kitchen tools that we use daily to help us achieve the very best baking results:
Sticky doughs and batters are no match for a cookie scoop. Not only does it help you portion out your dough quickly, it keeps each portion consistent in size. This is important for looks and taste: equal-sized cookies are uniform in shape and will also bake more evenly. You don't have to worry about burning the smaller ones and over-baking the larger ones.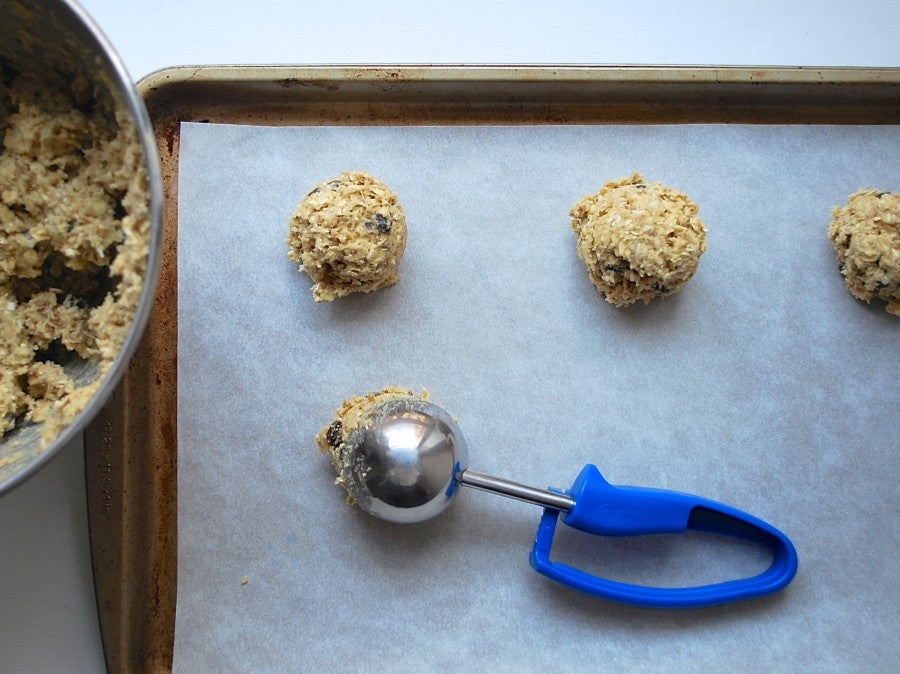 Beyond cookie dough, we love to use the oversized version (pictured, also called a muffin scoop) for scone batter, muffin batter, and even ice cream. The tablespoon size helps to portion out ganache for truffles and fillings for cupcakes.
Try it for: Vanilla Sugar Cookies or Classic Peanut Butter Cookies.
You've seen (and oohed and aahed over) flaky biscuits and tender pie crusts. Here's a little secret to achieving that kind of perfection: a pastry blender. Shaped like a half moon with a set of sharp blades around the edge, a pastry blender makes quick work of dicing cold butter into pea-sized lumps.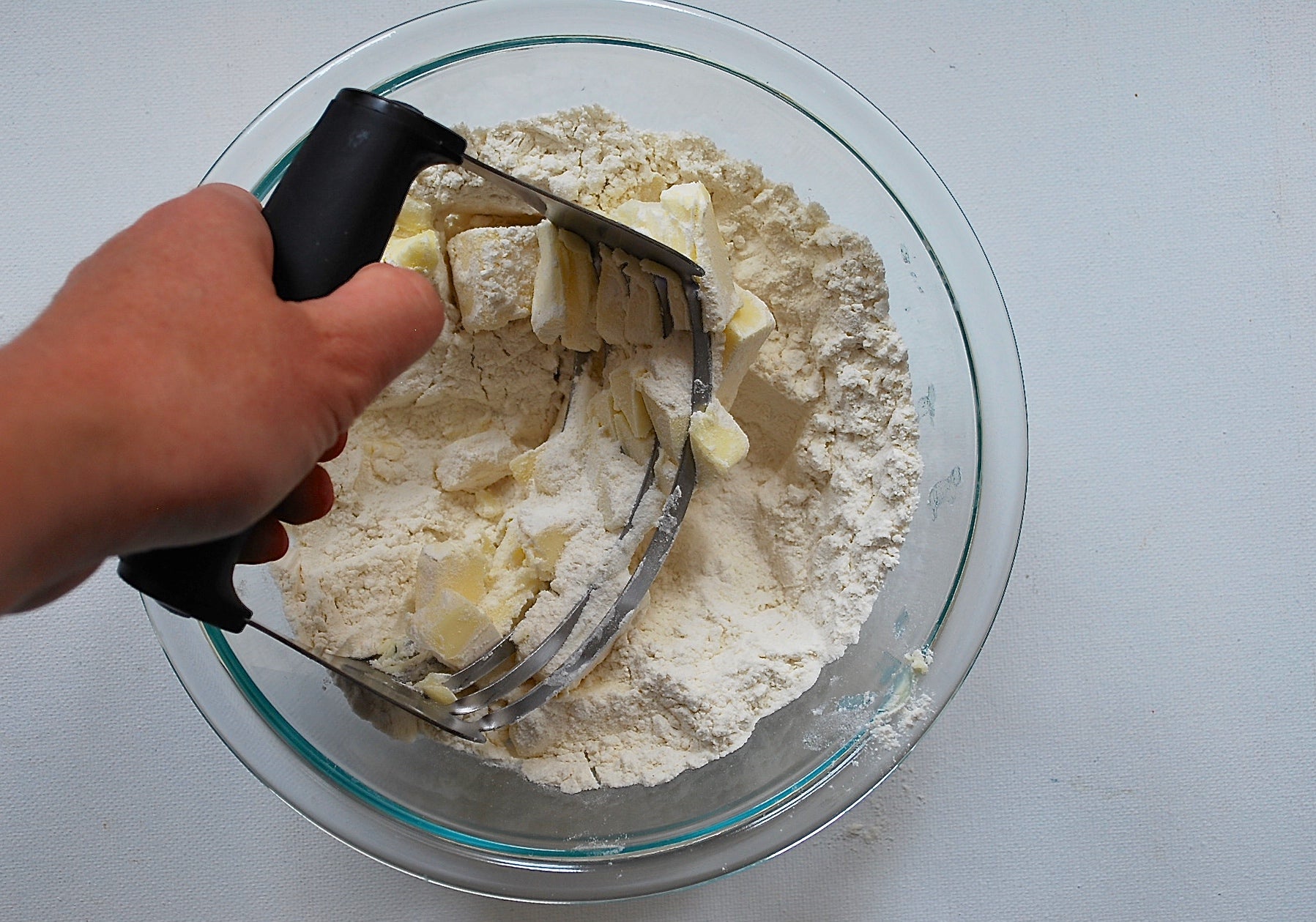 If you don't have one, you can use two forks or a food processor – but both methods have their drawbacks. Using a fork is messy and time-consuming. A food processor does the job in no time, but then you have an entire machine to wash.
A pastry blender is small enough to store in a drawer and easy to clean. The blades quickly reduce chunks of cold butter into small flour-coated pieces. Those little pieces are the secret to making your pie crust and biscuits so flaky.
Try it for: All-Butter Pie Crust or Fresh Blueberry Scones.
Baking can be a messy task. Ask any baker: Leftover dough is a stubborn thing to clean, and will cling to your countertop. Our sharp (and sharp-looking!) bench knife makes quick work of cleaning. It scrapes off loose bits of dough, flour, and butter, leaving your counters ready for a brief wipe down.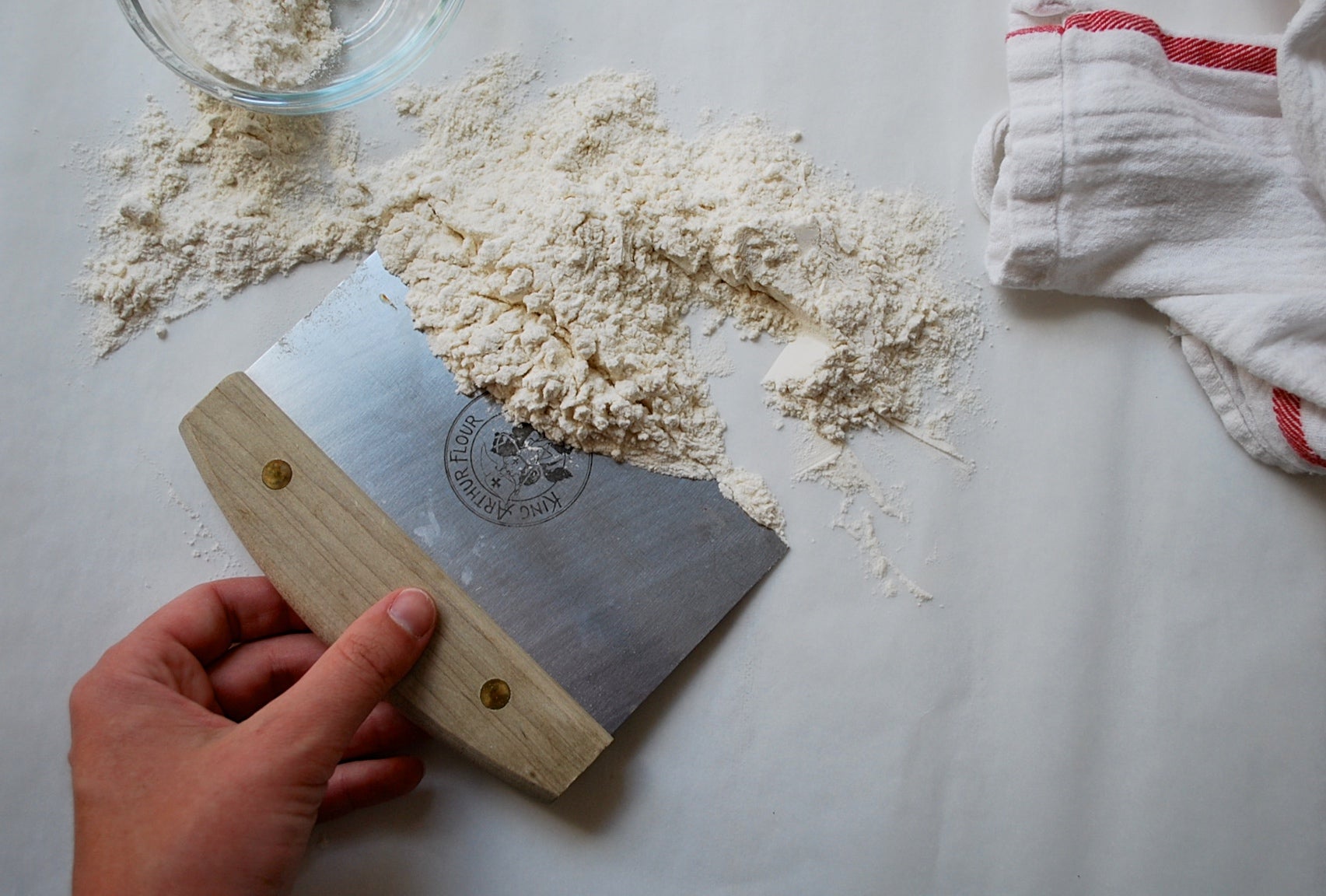 A bench knife is a useful kitchen tool for a baker in more ways than just cleanup. We use ours to divide bread dough and portion out rolls and loaves. It even helps to slice bar cookies and brownies neatly in the pan.
Try it for: Baking Powder Biscuits or Beautiful Burger Buns
A well-made rolling pin is an essential kitchen tool for every baker. Our favorite? The French rolling pin. It's tapered at each end to allow for greater control as you press down. The simple, thin shape gives you a better feel for the dough, helping you roll it out evenly.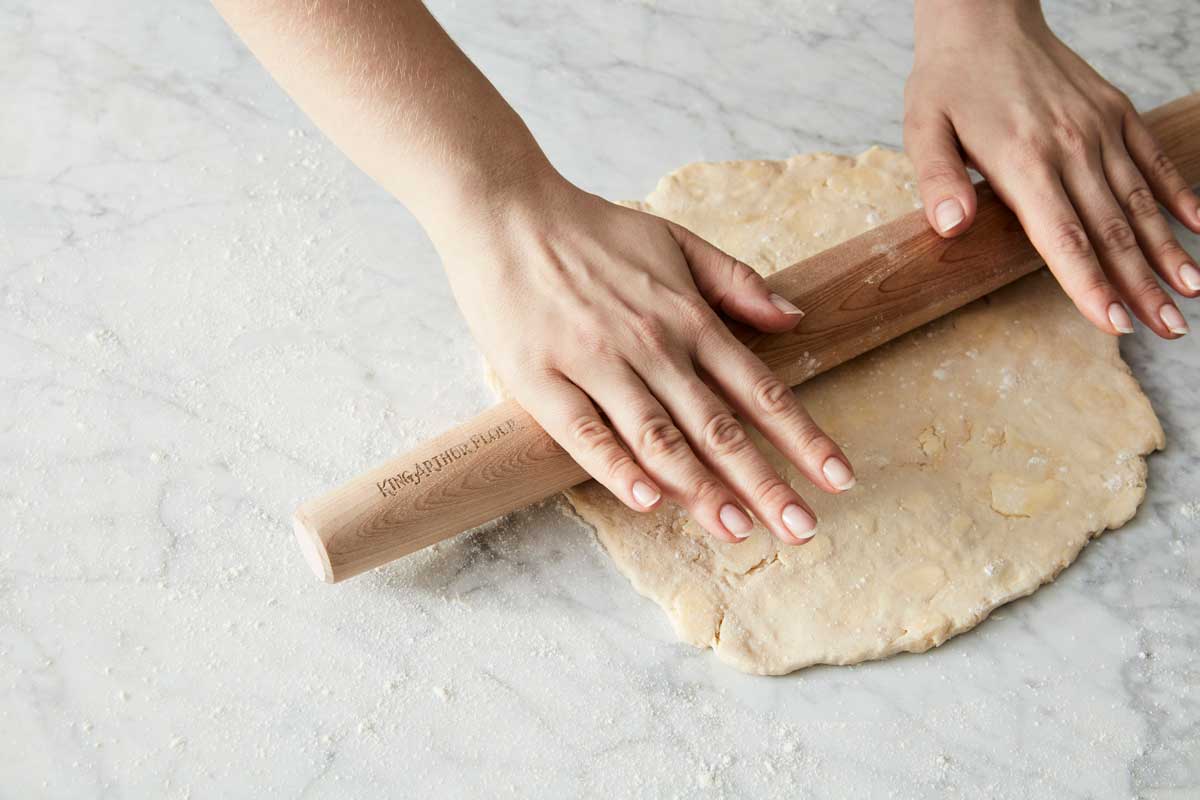 French pastry chefs use this style of rolling pin in professional kitchens, and you'll understand why after you hold it. The delicate shape is comfortable to handle, and rolls out dough efficiently without tearing or sticking. It's got enough heft to manage thick, buttery pie dough easily, and it's pretty beautiful to look at, which earns it extra points in our book!
Try it for: Rustic Peach Tart or Blue Ribbon Blueberry Pie.
We've waxed poetic over digital scales before. They make measuring ingredients a snap. You can measure multiple ingredients into the same bowl, "taring" between each step. The smooth weighing surface is simple to clean; and the small, lightweight device can be tucked in any cabinet or drawer.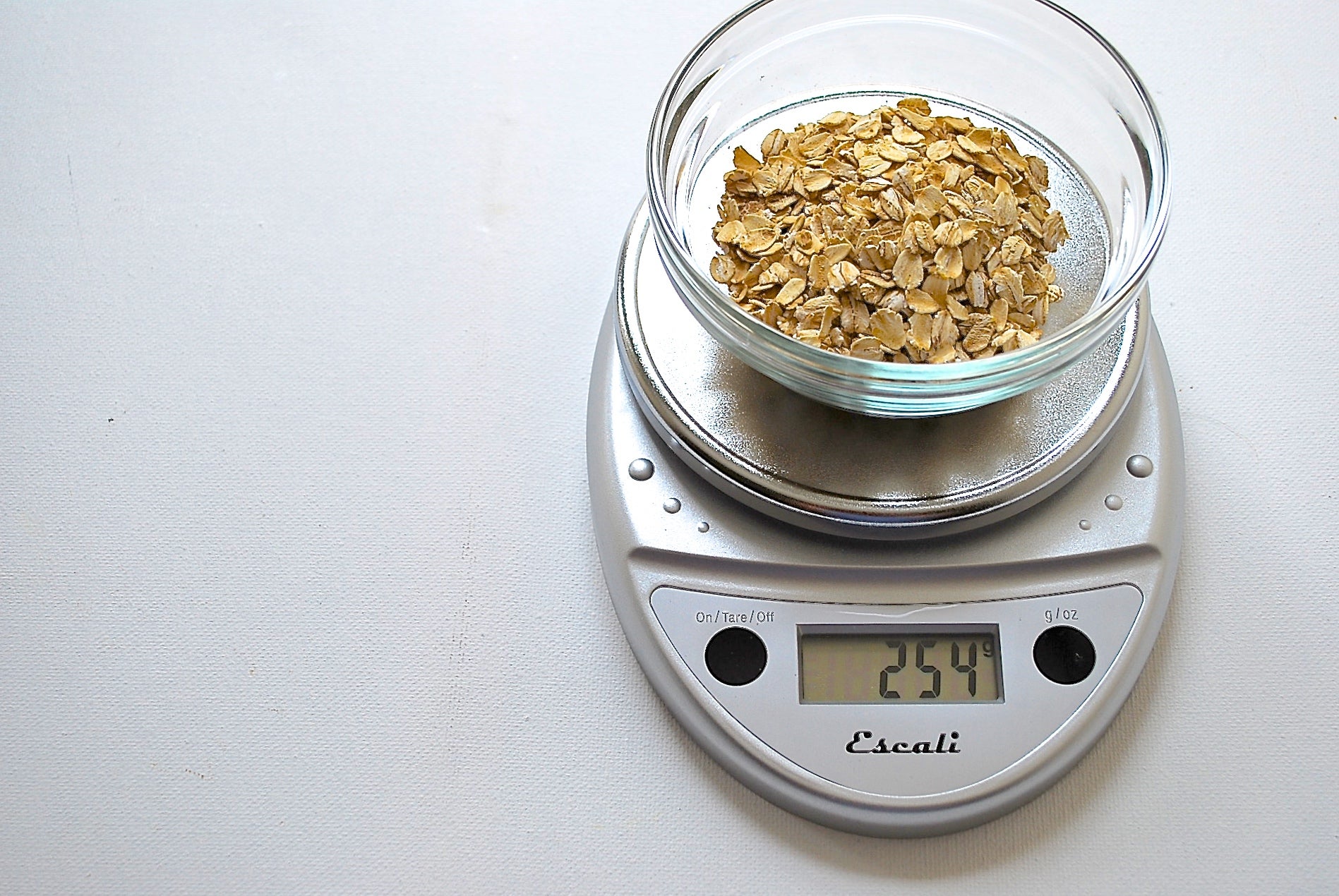 Most importantly for a baker: Using a scale allows you to measure ingredients with precision. Depending on how you scoop them out into cups or tablespoons, dry ingredients (like flour) can weigh different amounts every time. Using weight measurements ensures that you're following the recipe exactly.
Try it for: Old-Fashioned Oatmeal Bread or French-Style Country Bread.
What's your best-loved kitchen tool? Tell us in the comments!
Jump to Comments