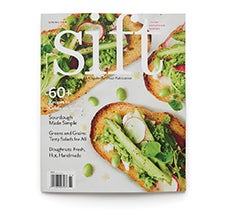 As the light gets stronger and our world tilts back toward the sun, we look forward to the first green and vibrant plants of spring. First we see chives, followed by hardy arugula, then asparagus peeking from the ground. In the woods, fiddleheads are stirring, for those willing to seek them out. Baby lettuces arrive at farm stands next to multicolored bouquets of radishes. Time to leave rich winter foods behind, and add the vibrant crunch of this new produce to our spring baking recipes.
Sift magazine's Spring issue gives plenty of ideas for ways to bake with the bold, fresh flavors of our favorite spring greens.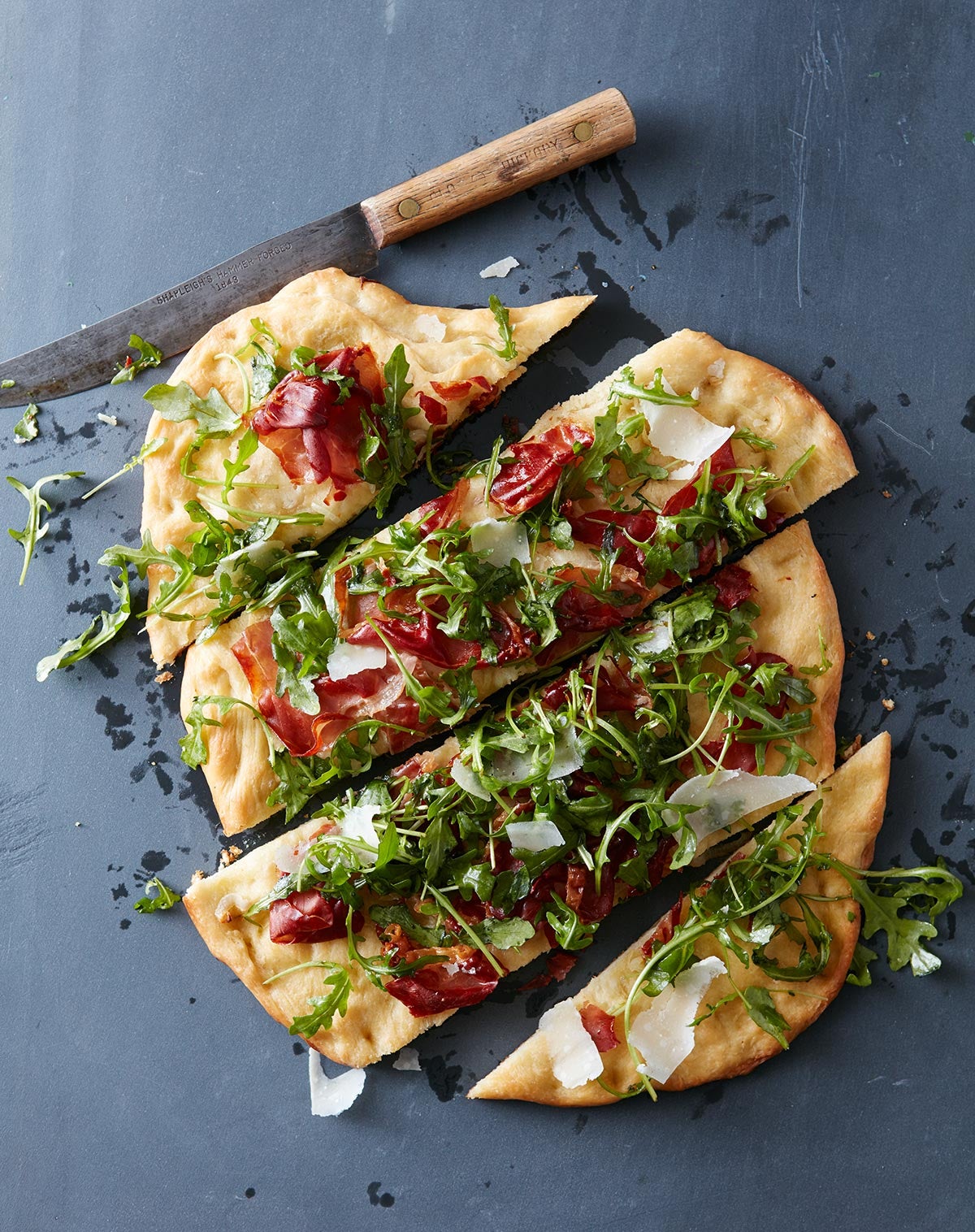 Let's start the new season by changing up (and lightening up) this week's pizza. The earthy crunch of arugula is the perfect foil for crisp dough, melting prosciutto, and rich Parmesan in this Prosciutto, Arugula and Parmesan Pizza.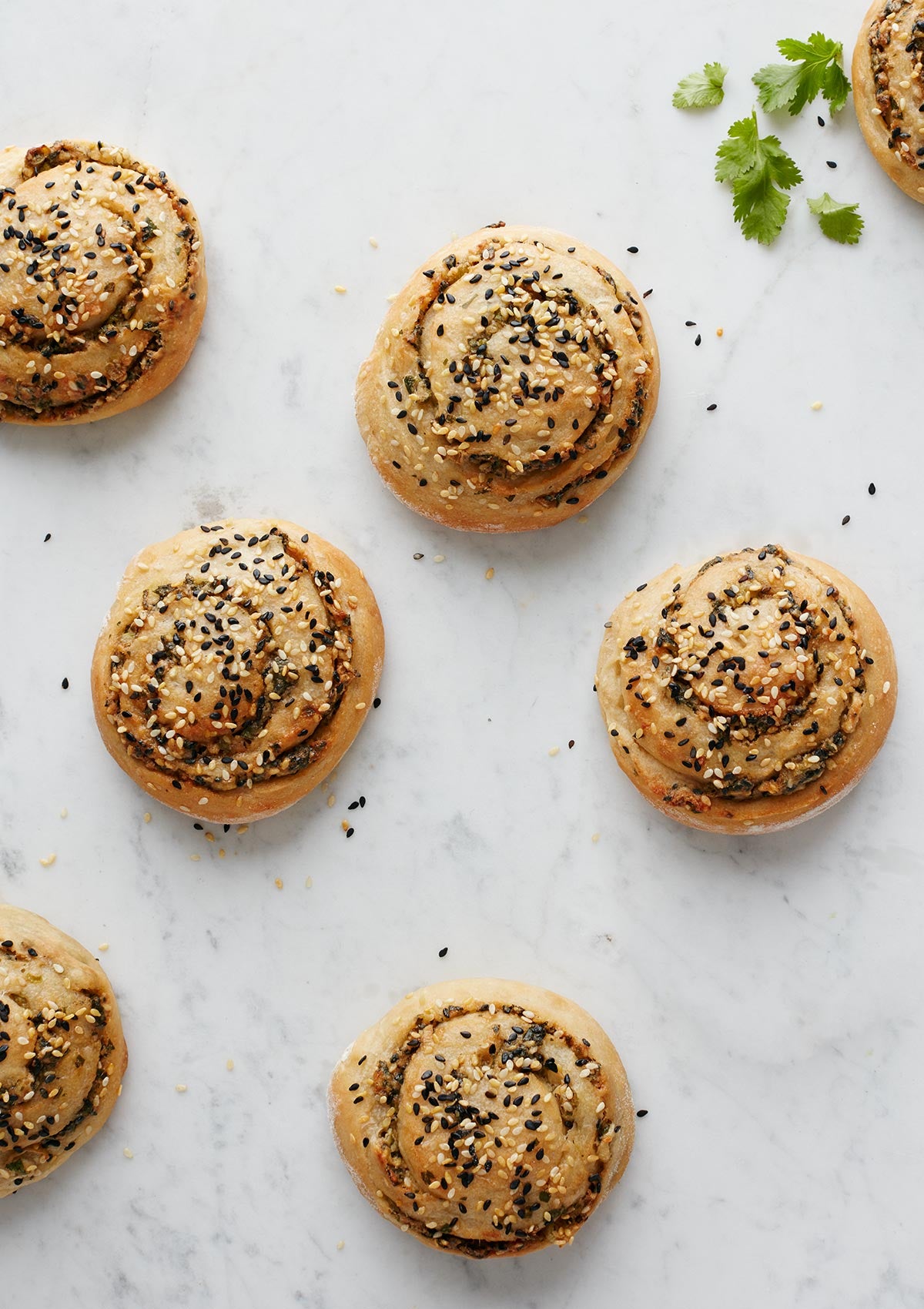 For a fresh – and dare we say comforting? – change to the dinner roll lineup, try these Cilantro Scallion Rolls. They're very grownup: a savory complement to soup or salad.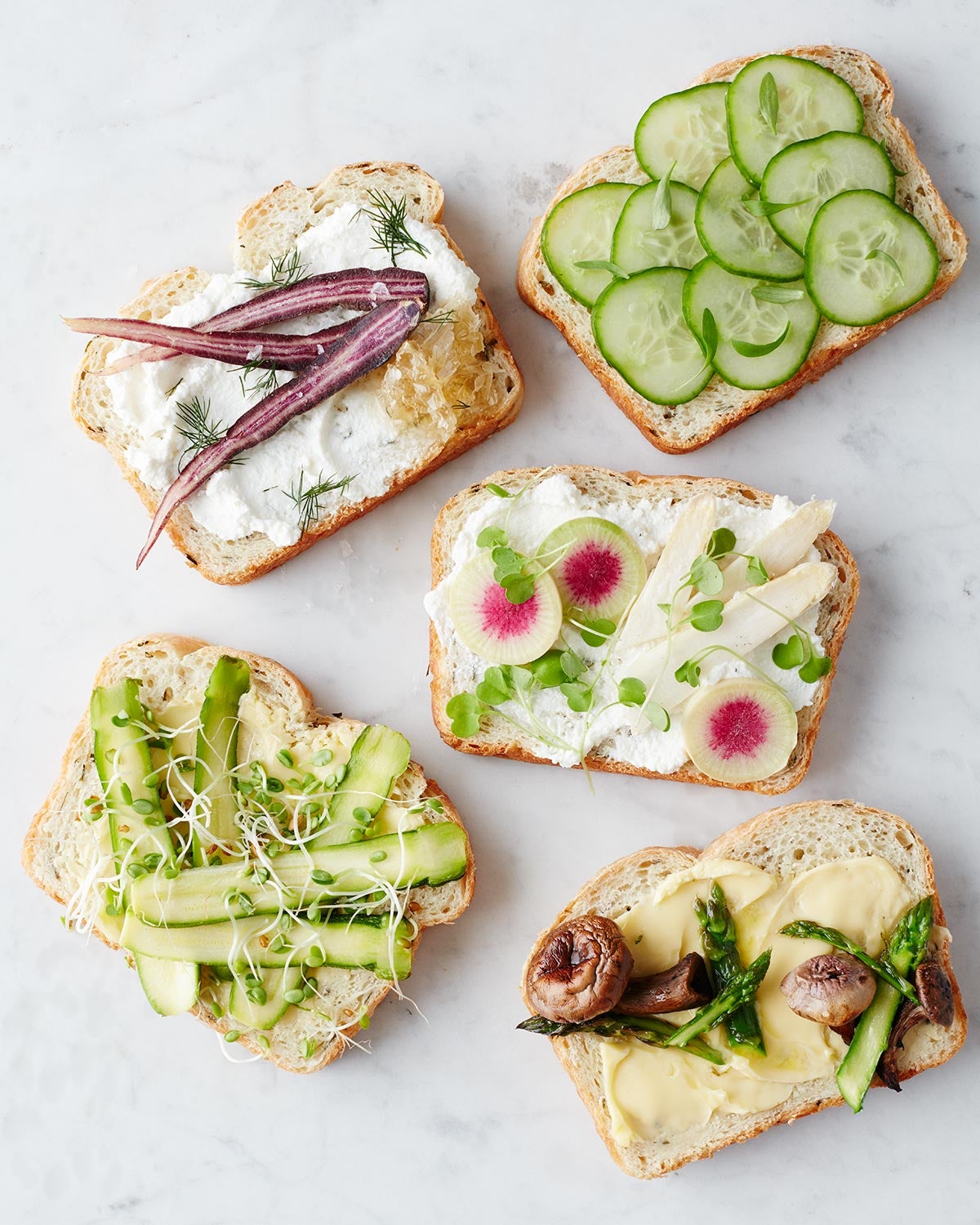 For a tender sandwich bread that makes an excellent tartine or sandwich, grab your scissors, snip some chives from the yard, and bake up our Ricotta Chive Bread.
Color, crunch, bright flavors, and sunny skies: spring greens and baking are a match made in heaven. For more recipes, great flavors, stories, and inspirations, check out the Spring issue of Sift magazine.
Jump to Comments