Kelly McCulley of Des Moines, Iowa, one of two winners in our annual Bake for Good scholarship competition, recently enjoyed a week of classes at our Baking Center in Norwich, VT. She shares with us here the volunteer experience that helped earn her our scholarship: working with Burmese refugee women, both tutoring them in pursuit of GED degrees – and teaching them to bake.  
For a little over two years now I've been tutoring a small group of Burmese refugee women in Des Moines. As board members of a refugee advocacy group called EMBARC, these women use their English skills nearly every hour of every day to serve members of their community who ask for help.
A couple of years ago the EMBARC director shared that her board members needed someone to give back to them, to tutor them and help them study for the GED so that they can move on in their careers and schooling. Since I was already an elementary school teacher who also loved working with adult students, it was the perfect opportunity for me to volunteer. We've been "studying" together (a lot of chatting and laughing, really) ever since – and I've developed a deep affection and respect for these ladies.
Every day, my student friends – Mone Aye, Thway Kaw Paw, Iris Tun, Mu Law, and Mtee Paw – help newly arrived refugees of Burma navigate their way through a totally foreign country and culture by making phone calls, answering tons of questions, and taking these newcomers to all kinds of appointments – from the doctor's office to the DMV.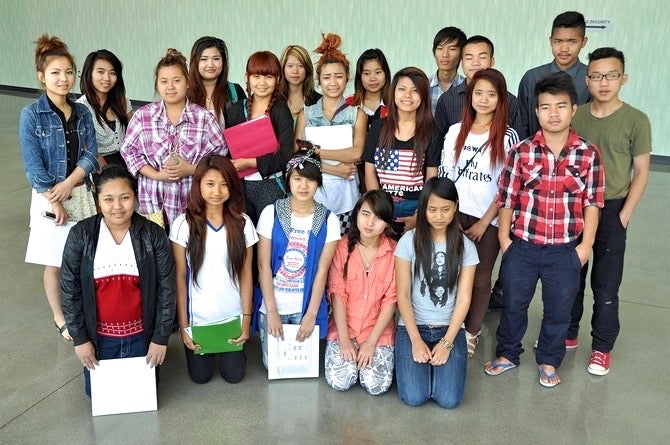 Members of their community call on these women with all sorts of needs at all hours, and my student friends don't say "no." It's not uncommon for them to spend the first few minutes of our time together calling each other's clients as "cultural brokers" for members of their community. For instance: Mtee's client from Visiting Nurse's Services might need information about enrolling her child in a new school, so she'll ask Thway, who works for the school district, to make a quick phone call.
Together, these women form a big, loving web of helpfulness. My students' commitment to others not only inspires me to go and do more good, but it endears me even more to these amazing women.
I have the honor of being called "teacher" by this dynamic group of ladies. I help tutor them in reading, writing, math, social studies, and science, in an effort help them pass the GED exam. We meet twice a week to study, eat, laugh, and share life.
At one point I discovered that none of them knew how to use an oven.
What? How is that even possible? They explained to me that most of their cooking in the refugee camps in Thailand was done outdoors over an open fire. None of the caseworkers in the U.S. have the time to explain how to use an oven, so ovens remain a mystery for many of our refugee families.
Well, I wasn't about to allow this to continue on my watch! I mean, I don't know if a day goes by that I don't turn my oven on for one thing or another. I love my oven. They were missing out on so much – so many wonderful treats that an oven can produce!
My students had already enjoyed several of my homemade goodies – cookies, cupcakes, Chinese peanut sesame candy, and more. Eventually I got the group to my house for a lesson on how to use an oven and how to make cookies: Coconutty Cookies with Toffee Bits, by far their favorite cookie.
As we mixed and scooped the cookies, they asked questions about the oven and told me some of their misconceptions – like how they were afraid something in the oven might catch fire and they might burn down their whole apartment building. I assured them that things rarely, if ever, catch fire inside an oven – they just turn black.
When we pulled the first pan of cookies out of the oven, one of the ladies pressed her finger into a hot cookie and suffered a small burn. I'd forgotten to warn her how hot the cookies and the pan would be. Oops. She was okay, though – good reflexes saved her from too much pain. And so the lessons went.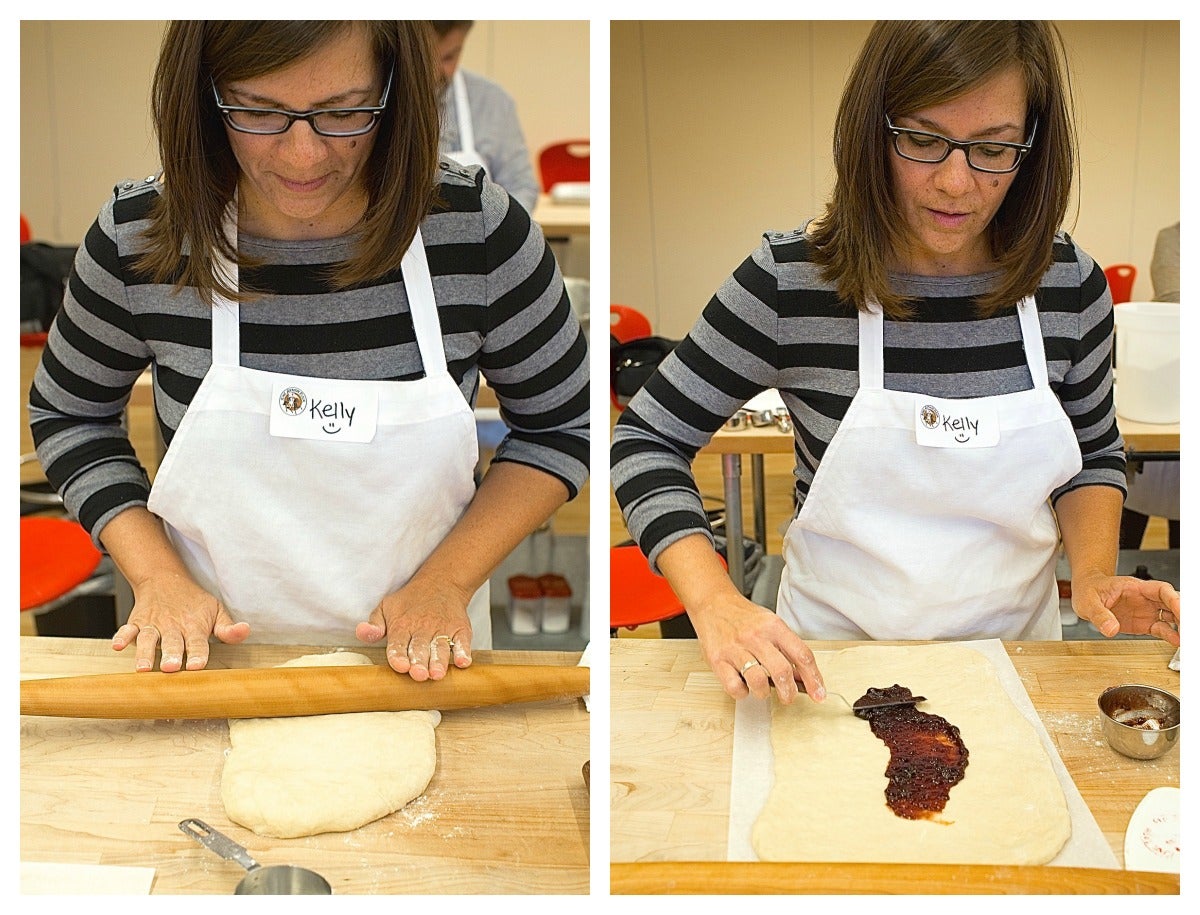 When I saw King Arthur Flour's invitation to share stories about baking for good and using our love of baking to serve others in our community – with a chance at a baking scholarship – I just had to enter. And I was one of two scholarship winners! In the light of how my student friends serve others, though, it seems clear that they're the ones who really deserve a baking scholarship to King Arthur Flour's Baking Center.
In fact, these women deserve all kinds of awards and accolades – though they'd never think so. They're just being themselves, giving selflessly because that's just who they are. Not only am I blessed to be called "teacher" by these remarkable women, but now I've also been blessed by an extraordinary company – King Arthur Flour – that values what my students and I value: looking out for others and helping out where we can.
It's true that most of us lead uber-busy lives. But from my student friends, from King Arthur Flour, and from my own experiences, I've realized that there's always room in our attitudes and actions for more compassion; more simple helpfulness. Really, we each have at least a small amount of room in our busy lives for these two blessings.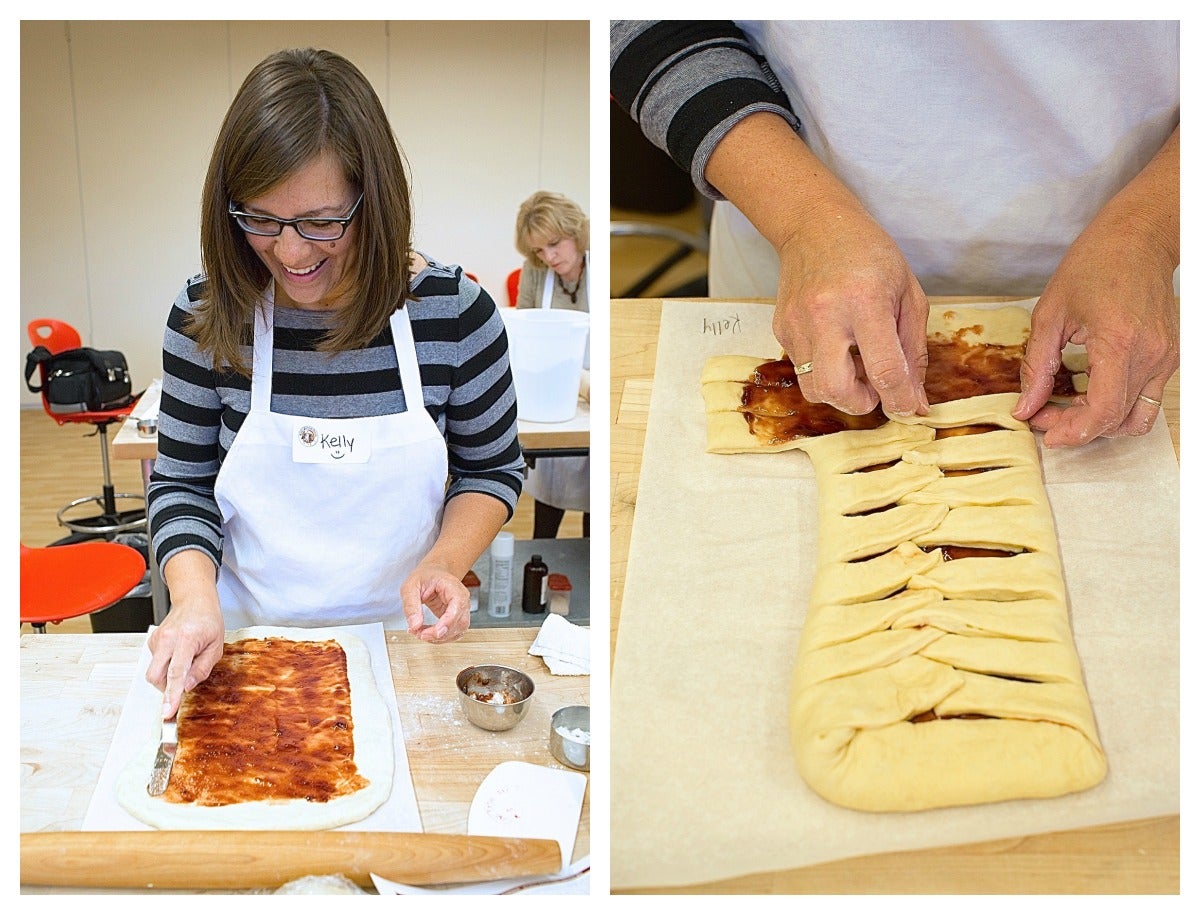 And sometimes, if we work it right, we even get to bake in the process!
Read more great posts from Kelly on her blog, Food Pusher.
Jump to Comments