Bell-bottoms, leisure suits, and a shiny Bundt Pan were all you needed to have the most rockin' party on the block in 1967.
The path for the pan itself wasn't always easy, though.
Based on decorative European bread pans, the now-classic original Bundt pan HAD made its debut a few years earlier, but hadn't really taken it's rightful place as a kitchen icon yet.  Nordic Ware, the pan's manufacturer, was considering pursuing other options  altogether when a baker named Ella Helfrich created the Tunnel of Fudge Cake – and promptly took second place in the Pillsbury Bake-off in 1966.
Within weeks Nordic Ware was flooded with requests for the pan. And the rest, as they say, is history. Bundt pans were here to stay!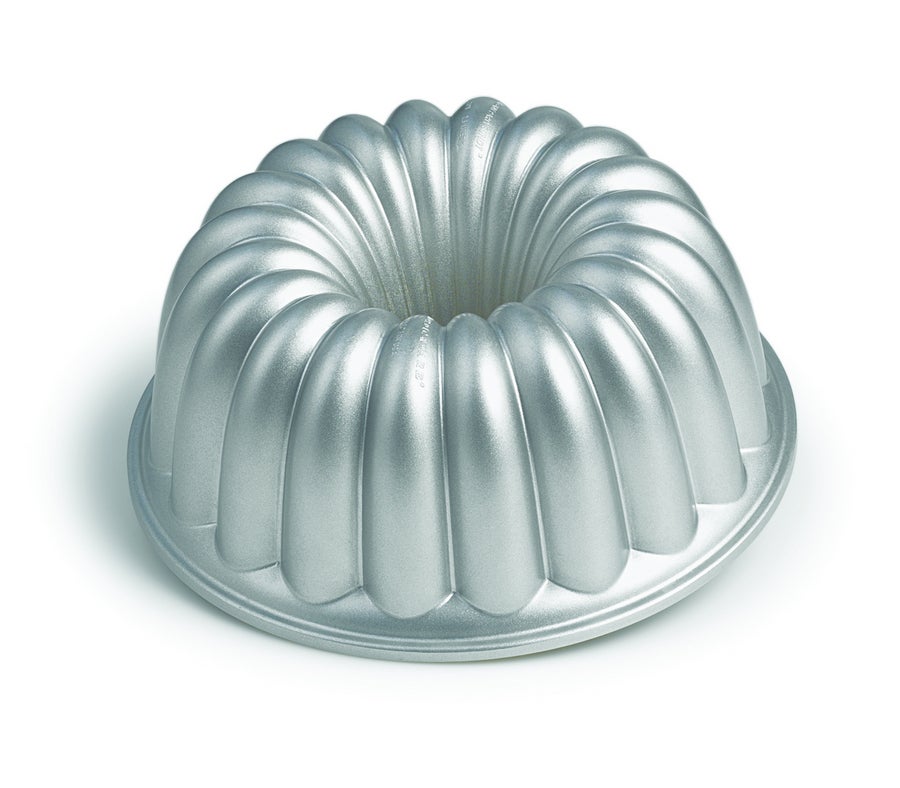 Ah, a pan of true beauty. For those geometry fans out there, a Bundt cake is a toroidal shape, or a circle around a circle. We bakers must find this shape pretty pleasing: it's the same shape as doughnuts and bagels.
One of the joys of the Party Bundt is the pre-divided sections into which the cake bakes. It's easy to cut, easy to serve, and with no real need for further decorations. The kind folks at Nordic Ware want you to know you don't need to be a fancy baker to bake a fancy cake, the secret is in the pan.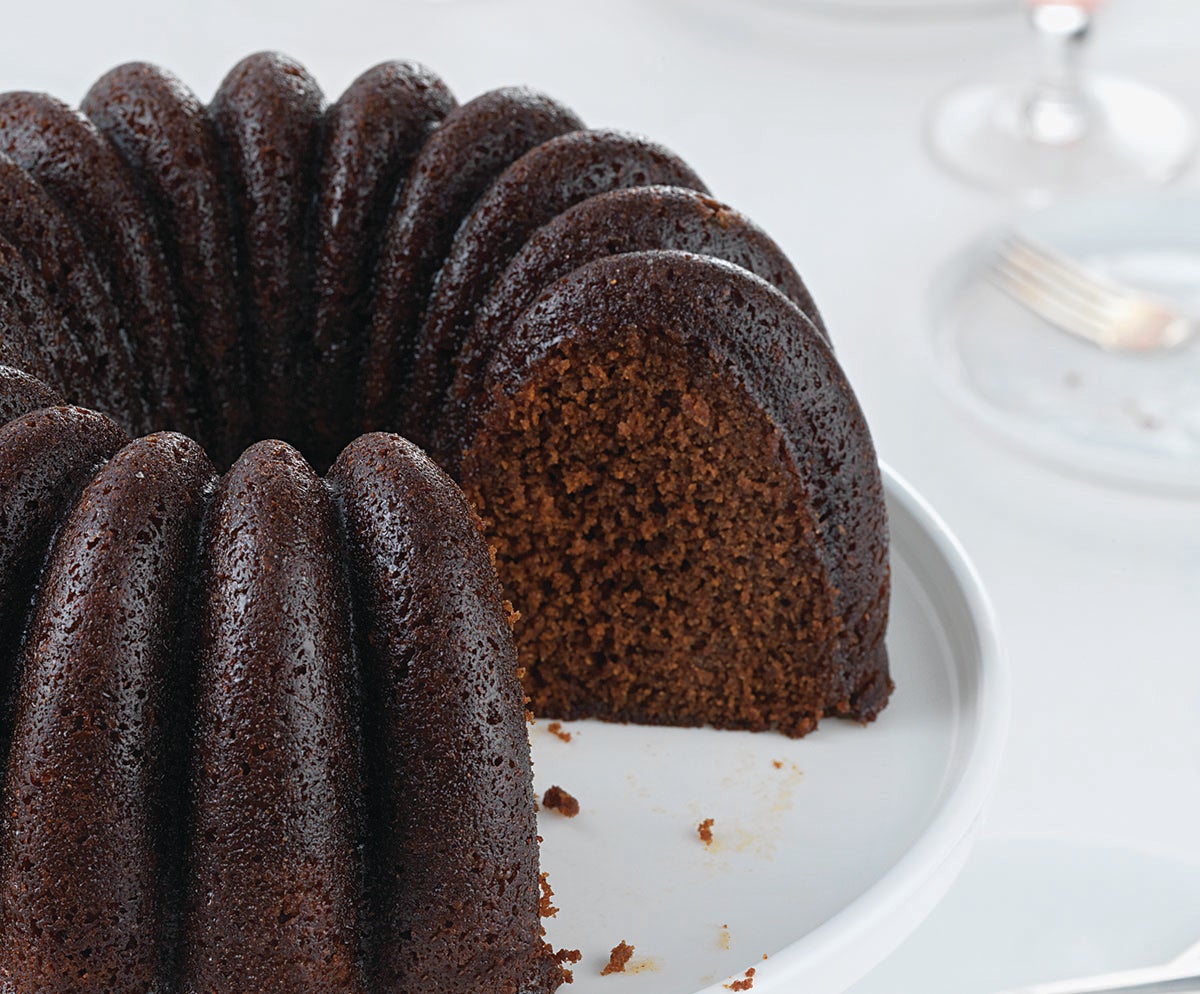 With deep-dark recipes such as our Gingerbread Bundt Cake you can dare to go bare – or rather your cake can.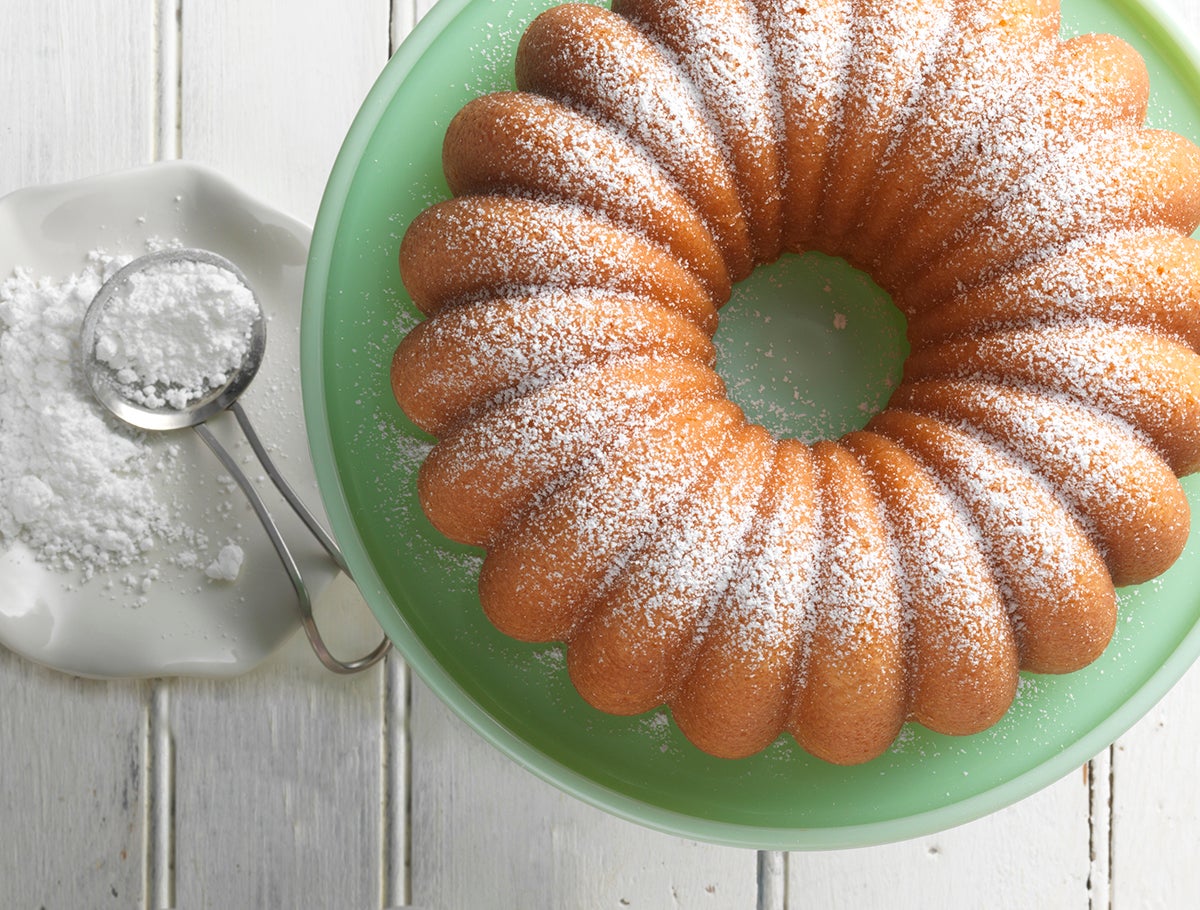 For a very simple but sweet addition, try dusting your Bundt cake with confectioners' sugar or glazing sugar.  Non-melting sugar will stay fresh and white on your cakes for hours. Fun tip: tiny antique sugar dusters are easy to find at yard sales or antique shops.
This is a great way to top Tunnel-style bundts, like our Coconut-Filled Lemon Cake.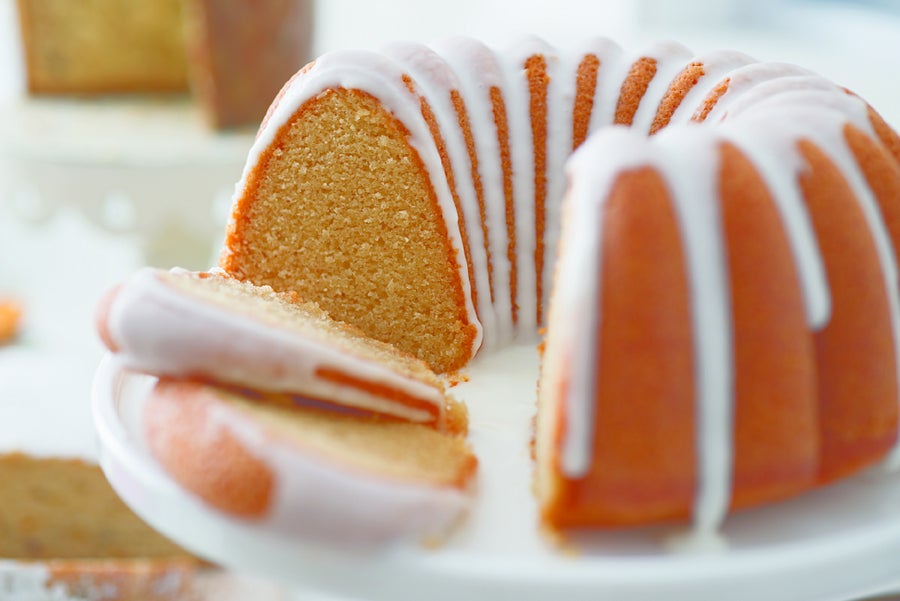 If you're looking to go a little further with your decoration, try a simple glaze. One cup of confectioners' sugar plus a tablespoon or two of cream make a rich glaze that will pour easily over your cake. The bright white glaze will highlight the nooks and crannies of your Bundt cake – plus who can resist a tempting rivulet of sweet, creamy icing?
Adding a drop or two of your favorite flavor or extract will give you a lemon, orange, mint, berry, or butternut glaze in a flash. What a sweet surprise!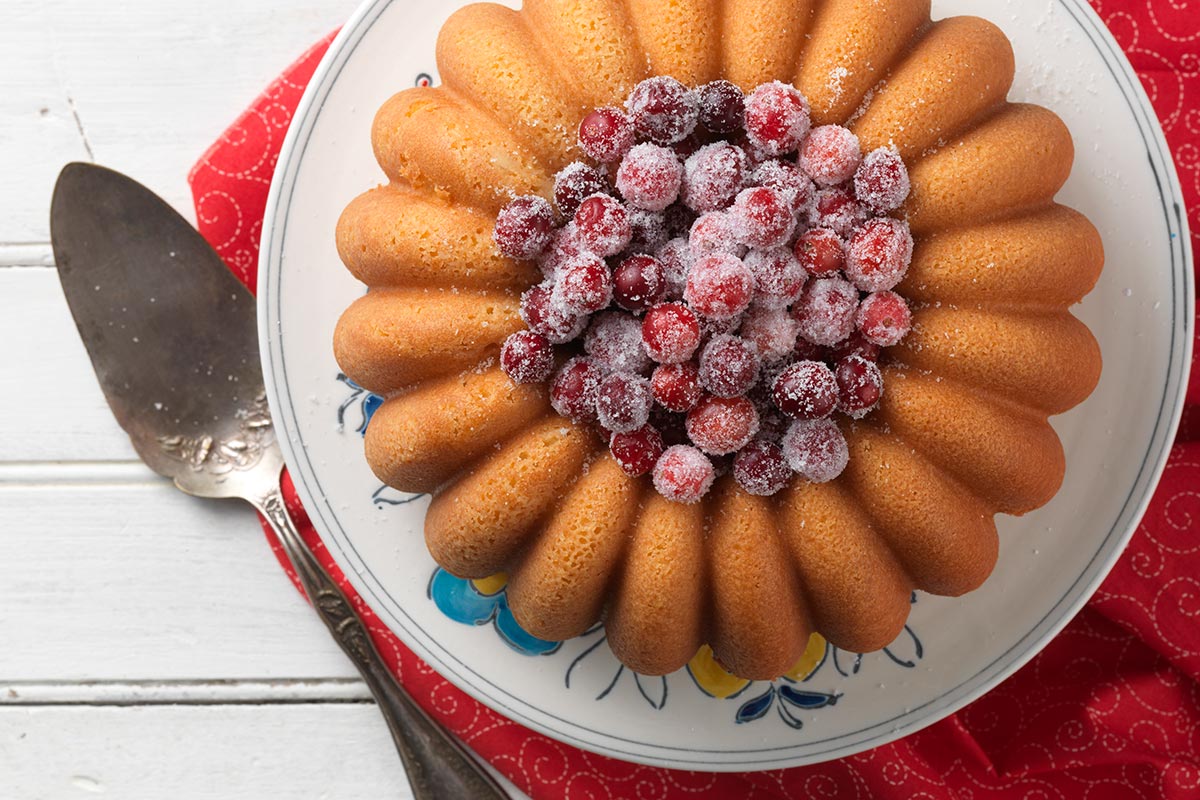 Last but not least, to give your Bundts an over-the-top sparkling presentation, try sugared fruit. Sugared grapes and sugared cranberries are très élégant filling the center of the cake, and take zero special effort to boot.
Simply place a shallow bowl of well-washed grapes or berries in the freezer for about 15 minutes. You don't want them to freeze solid, just to get well chilled.
Take the berries from the freezer and dump them into a bowl of white granulated or fine Demerara sugar. Toss until the berries are coated, then scoop them quickly and carefully into the center of the cake.
Depending on their size, you'll need between 1 and 2 cups of berries. I always make a little extra because I can't resist snitching a few for myself!
Simple and showy, perfect for the holiday dessert table.
We hope you get a chance to take time to make everyday baking a party with a beautiful Party Bundt Pan, or any other beautiful Bundts. Bundts make it better!
Jump to Comments