Pumpkin and spice. This tasty fruit really is the quintessential flavor of the season. Once that first cool night hits, we dive in to all things pumpkin with wild abandon.
Below is a list of our top five pumpkin and spice recipes and all the fantastic reasons you should be baking them right this very moment.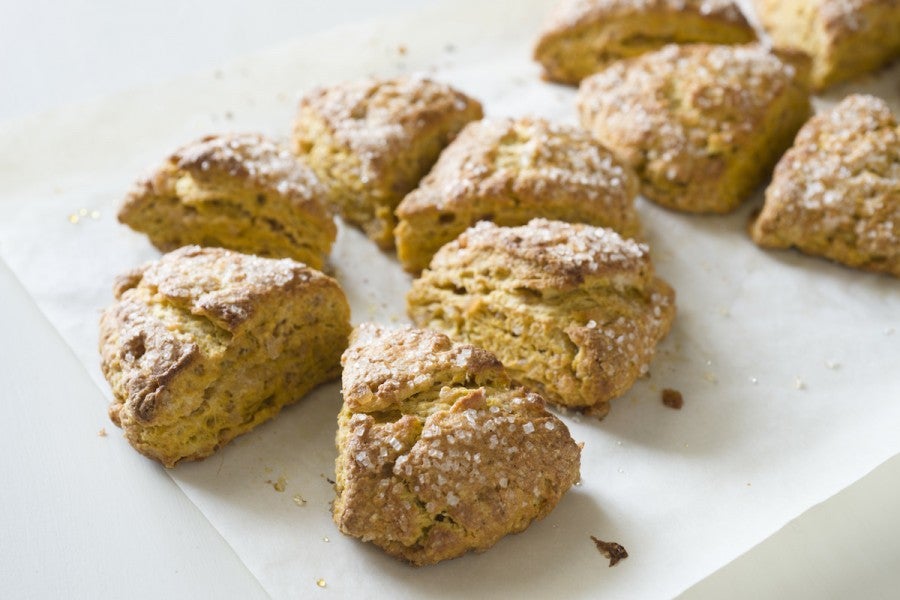 1. Harvest Pumpkin Scones
The nights are cool and the days are crisp. The sun and all its warmth just isn't reaching us like it used to. Bye-bye, chilly fruit smoothies – warm Harvest Pumpkin Scones are what's for breakfast.
Scones deserve more love at the breakfast table. Not only are they SO easy to throw together, but they're basically like a big crunchy muffin top, which EVERYONE knows is the best part.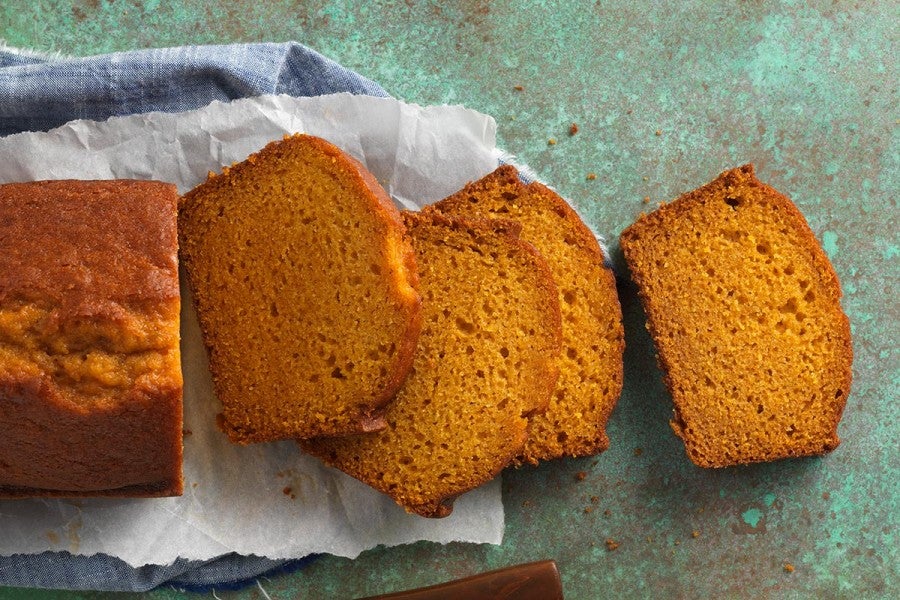 2. Easy Pumpkin Bread
When the recipe title has the word "easy" in it, you know it's a winner. Our Easy Pumpkin Bread is ultra moist, ultra flavorful, and ultra… something that you should throw chocolate chips in.
Or don't. But you really should.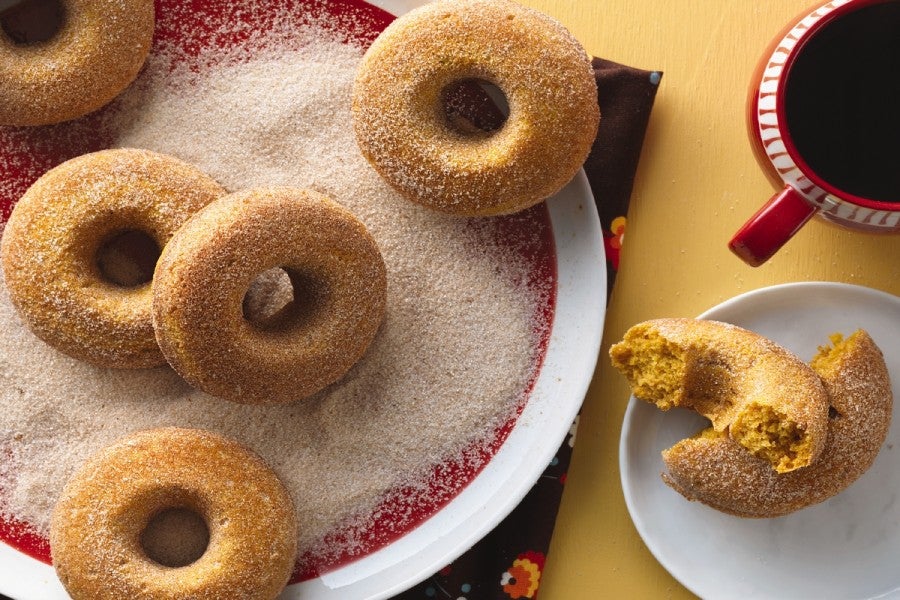 3. Pumpkin Cake Doughnuts
Forget cider doughnuts, Pumpkin Cake Doughnuts are the snack of choice after a long day of picking apples, carving pumpkins, running through corn mazes, and doing other fun fall weather stuff.
Baking gluten-free? Check out our recipe for Gluten-Free Pumpkin Cake Doughnuts.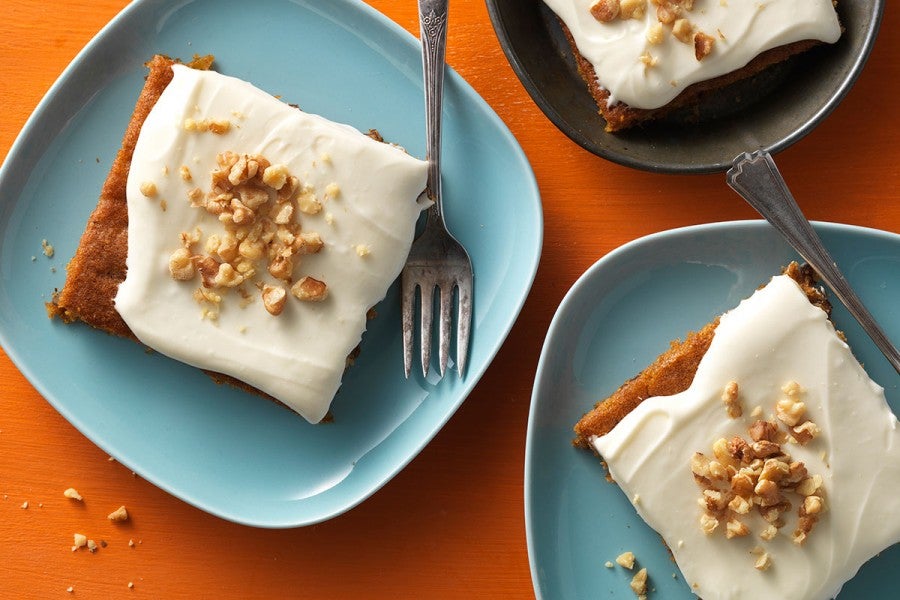 4. Pumpkin Cake Bars with Cream Cheese Frosting
Light yet decadent, and packed full of fall flavor, Pumpkin Cake Bars are the perfect dessert to present at any table and to bring to any party. They're similar in flavor to a spice cake, with the volume turned up a bit. Also, a nice thick layer of cream cheese doesn't hurt!
Better still, here's our recipe for Gluten-Free Pumpkin Cake Bars for all to enjoy.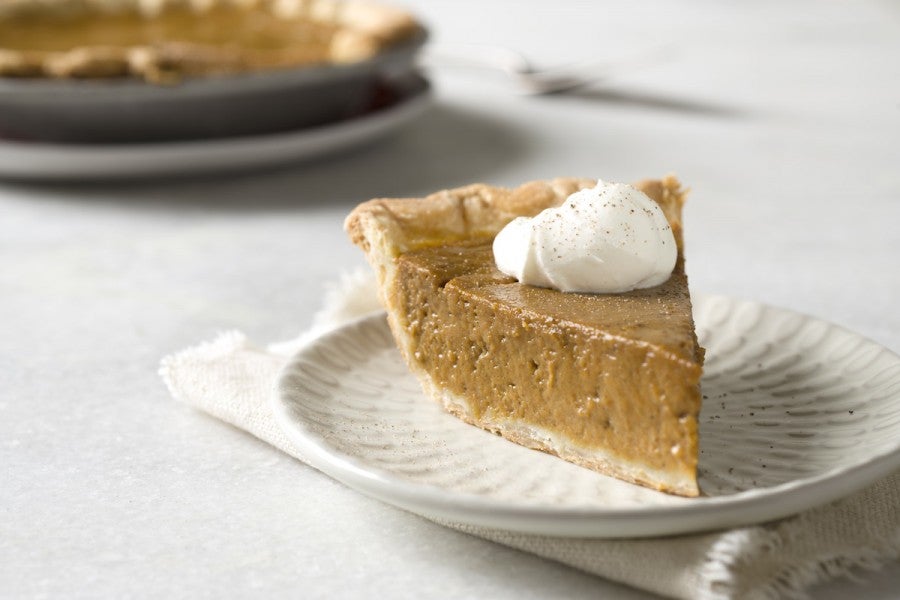 5. Pumpkin Pie
It's not a pumpkin party if this classic doesn't make the list. Pumpkin Pie IS fall. Rich and ultra creamy, with a nice buttery crust and a large dollop of whipped cream – there's just nothing better. And, of course, our Gluten-Free Pumpkin Pie is just as smooth and delightful as its gluten-filled counterpart.
If you really want to go all out this season, try making your pumpkin purée from fresh pumpkin. Give PJ's homemade pumpkin purée blog a peek to find out just how easy it is.
These pumpkin and spice recipes are sure to fill any and all cravings you get during this wonderfully colorful season. Pick your favorite – or make them all – they're so worth the effort. And of course, once you bake, devour, and enjoy these pumpkin-y delights, take a moment to rate and review them.
There are so many other recipes using pumpkin on our Web site; be sure to give them a glance. You won't be disappointed!
Jump to Comments