The Grain Gathering, an annual convocation of 250 people from many walks of life passionate about growing and eating grains, was held Aug. 20-22 at Washington State University in Mount Vernon, WA. A number of King Arthur Flour employee-owners participated in the event, including baker/teacher Jeff Yankellow, who files this report.
Tucked into the far northwest corner of the country is one of the most beautiful agricultural regions I've ever seen. It's an area so unique that it's one of five climates of its kind in the world, a place that grows over 90 different crops from some of the most fertile soil in the world.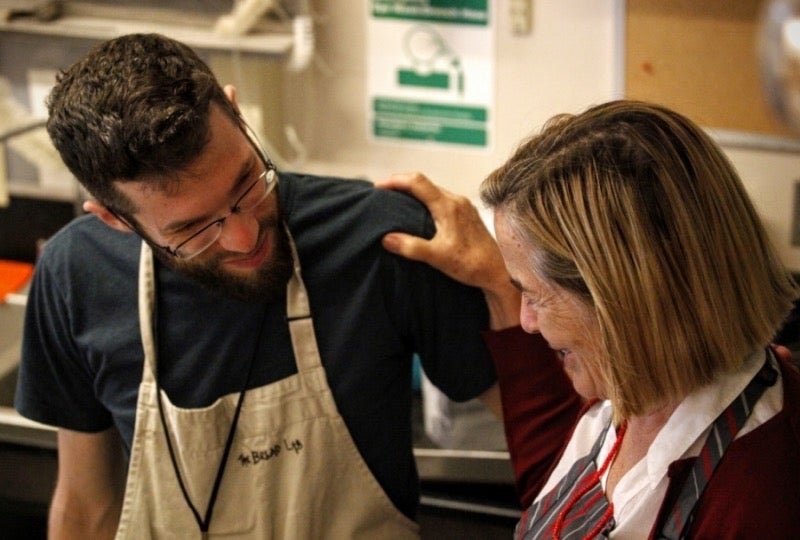 Imagine that, and then drop in some of the best researchers, bakers, distillers, brewers, and chefs in the country as students and instructors, and you have an event called The Grain Gathering, which recently took place in the Skagit Valley of Washington State, also affectionately known as the Magic Skagit.
There's something special happening in the area, and The Grain Gathering is only part of it. King Arthur Flour has been a major sponsor of the event since day one, and our involvement has continued to grow.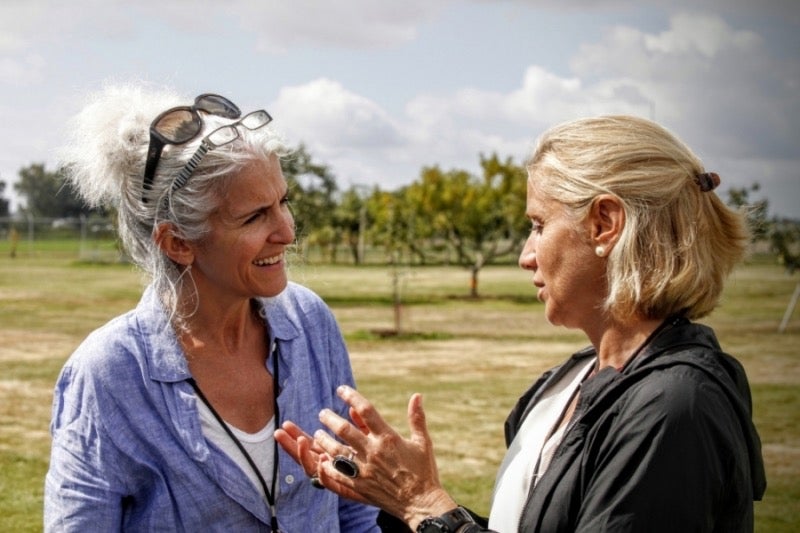 Why are we involved? I like to think the simple answer is that we care. You may think of us as a flour company, but we're so much more than that. Baking is our business. We care about baking today and where it's going in the future. We care about the flour, from seed to bag. We care about those that grow it. We want to make a difference.
In a nutshell, for me, The Grain Gathering is about promoting local grain economies. You may not know it, but grains of all sorts are grown all over our country not with the primary purpose of producing food but as a rotational crop planted to break the cycle of crop disease, pests, and weeds.
Often the goal is to just limit the financial loss, as much of the grain is sold off as a commodity for whatever price the farmer can get. The Grain Gathering is part of a much larger effort to create a practice that adds value to these crops. In doing so the farmers will pay more attention to what we want them to grow, and become more connected to the end user. It's a win for everyone involved.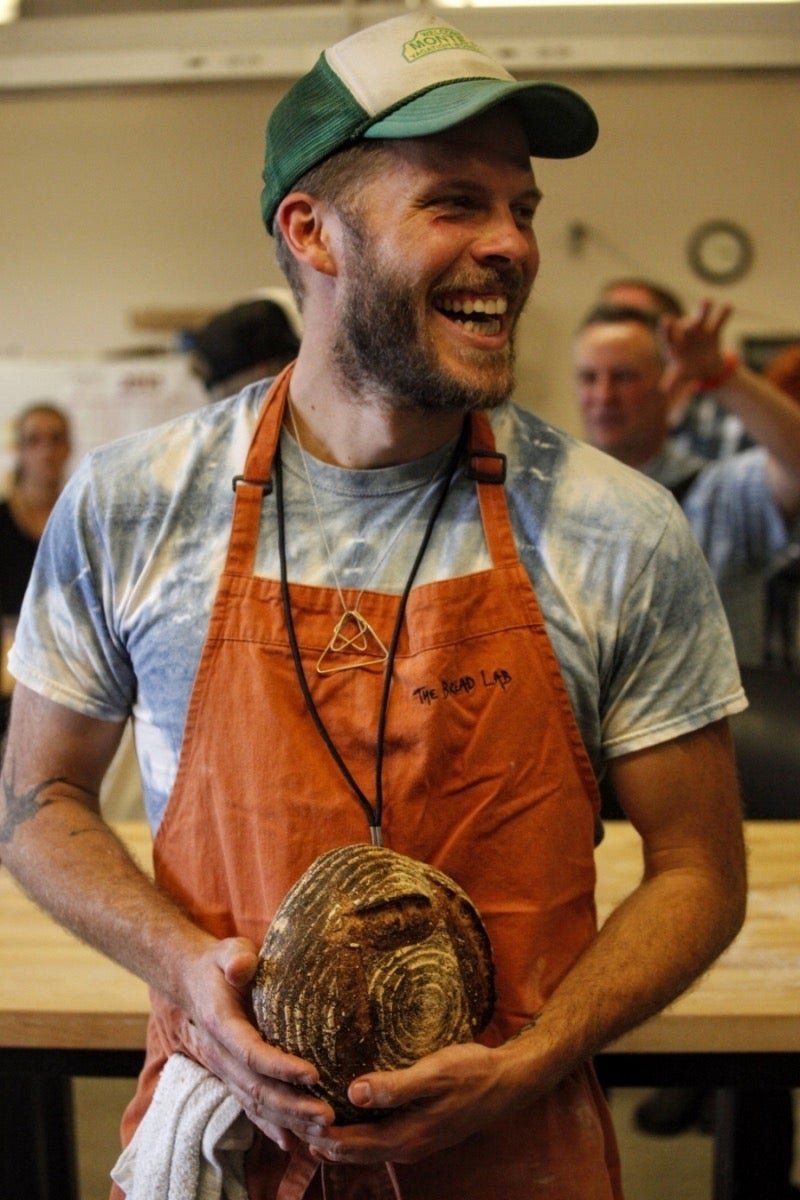 As bakers we get access to grains close to home as well as varieties that we may never get to see otherwise.  And as bakers, we're only one small part of the picture. The Grain Gathering highlights the relationship between the farmers, millers, bakers (like Josey Baker, pictured above), brewers, and distillers as well as chefs.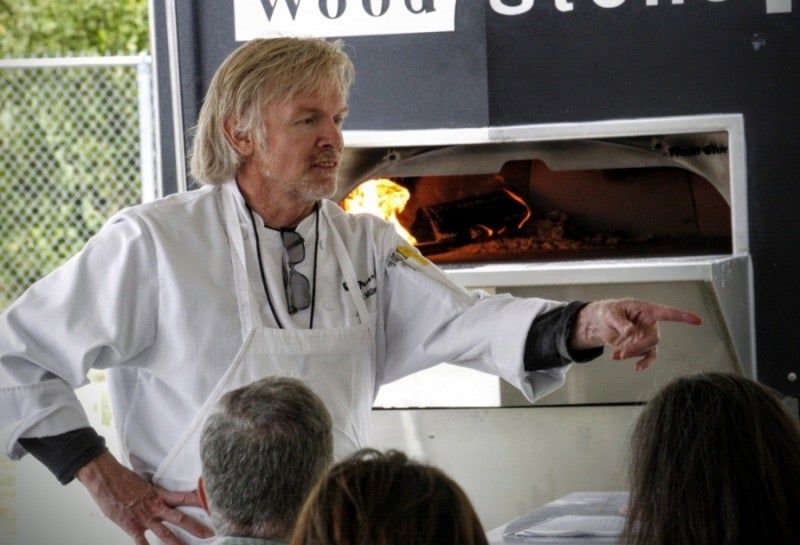 At a basic level, classes at The Grain Gathering introduce ideas and techniques to every level of baker; while at a much higher level they're demonstrating how bakers can take what they already know and apply it to local and whole grain applications.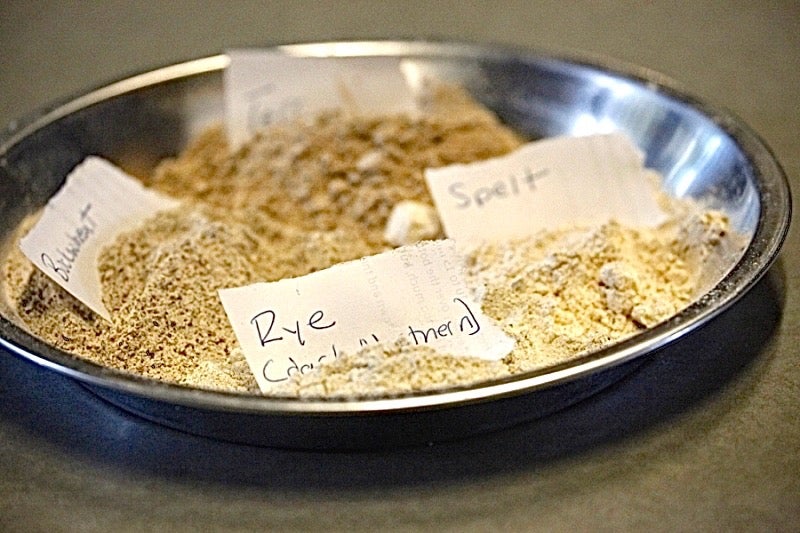 Grains are following in the footsteps of fruits and vegetables. New varieties are being developed and discovered. Old varieties are being rediscovered. Targets are expanding. Just like we have access to different types of tomatoes or apples, the same diversity exists among grains – we just haven't had access to them in the past.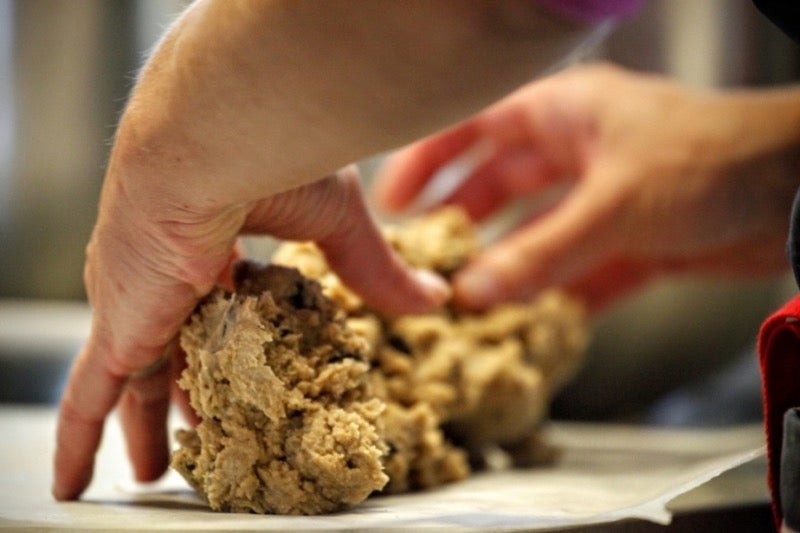 Flavor and nutrition are now rising to the top of the list as desirable characteristics of grains. We still need to pay attention to the practical aspect of farming, such as yield and disease resistance. Those things are still important because if the farmer can't be successful growing the grain, he or she simply won't do it. The benefits have to flow both ways.
The Grain Gathering takes place each year on the grounds of the Washington State University research station, home of The Bread Lab. The setting alone is enough to inspire you to bake. There are beautiful fields of thousands of varieties of wheat, some recently harvested. The Bread Lab plant breeders also work with buckwheat, oats, barley, and rye.
There are more classes on the schedule than one can possibly attend. The highlight of this year's event seemed to be a class on milling and baking with fresh flour taught by Dave Miller from Yankee Hill, CA who's been milling flour in his bakery, Miller's Bake House, for over 20 years. The room was packed, a sign that interest in fresh-milled flour is at an all-time high. I don't see it slowing down any time soon.
I was lucky to attend and teach a class myself on whole-grain lamination. I've been captivated over the last year with trying to make a delicious whole grain croissant. It started as a challenge, then turned into a quest to make something delicious in a way that no one else was doing, as far as I knew.
There's risk to take something so traditional and turn it on its head. But without risk, there's no reward. We mustn't forget where we came from, but we must always be pushing forward. That's also how I like to think about what we're doing at King Arthur Flour.
Want to know more? Read The Grain Gathering: a baker's perspective, part 1.
Our thanks to Martha Holmberg, who provided the photos for this post.
Jump to Comments