If you're a King Arthur Flour super fan or an avid reader of this blog, you may know all of the following info-bits – and more! Yet, we're always surprised to hear from a fellow New Englander that she didn't know we're located in Vermont; or from a longtime grocery store customer that he didn't know we had a thriving catalog and website business.
With that in mind, we've created a list of things you might not know about King Arthur Flour and our 225-year history.
1. We're 100% employee-owned.
King Arthur Flour became 100% employee-owned in 2004, when we completed the transfer of ownership from long-time owners Frank and Brinna Sands. This means that the employees work for the company, but also for each other. Each worker has a vested interest in how the company is doing as a business; and what it's doing for our community and the planet, as well.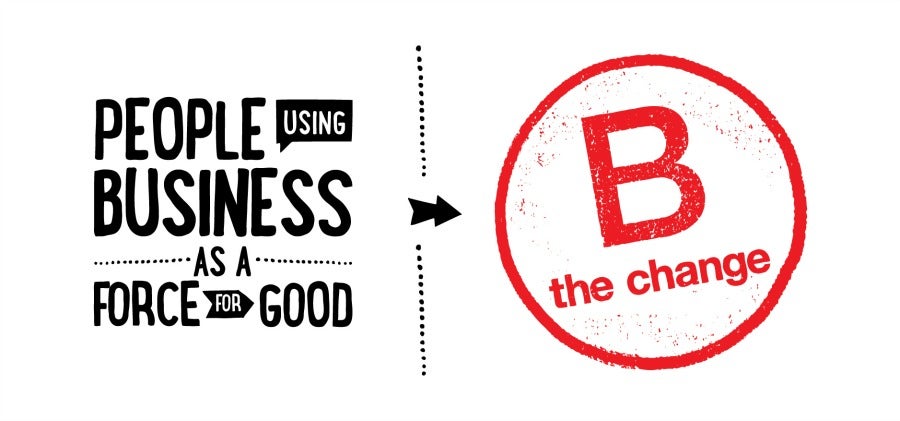 2. We're a founding B Corporation.
In 2007, King Arthur Flour became a founding B Corporation. B Corporations are a new form of business that takes all stakeholders into account. As a "B Corp," King Arthur Flour runs its business on a triple bottom line: people, planet, and profit. We understand that the decisions of our company can and should make a difference in the world; and we hope other companies will join us in this movement.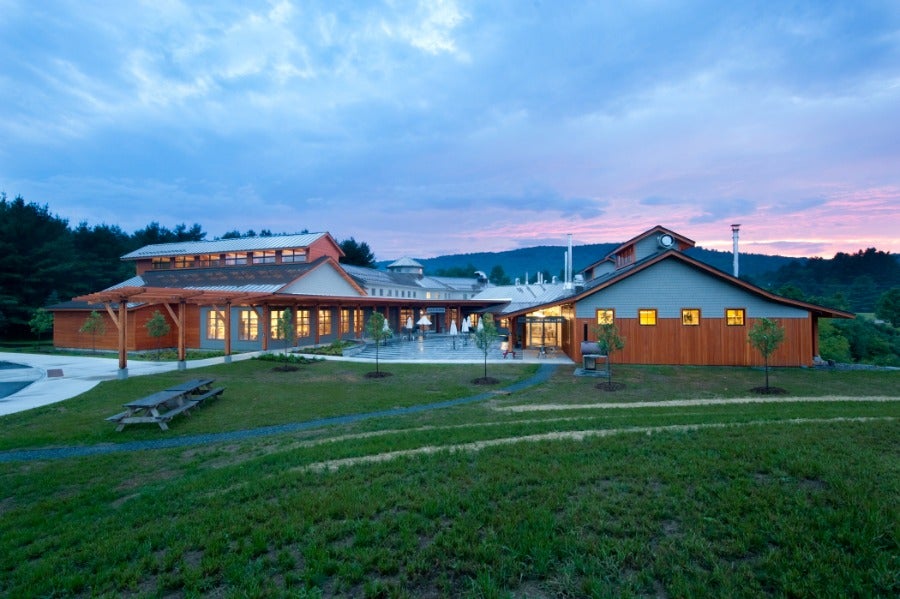 3. We're located in Norwich, Vermont.
King Arthur Flour was founded in Boston, MA in 1790 and remained there until Frank and Brinna Sands moved the company to Norwich, VT in 1984. Norwich is a quintessential Vermont town located across the river from Dartmouth College. If you ever find yourself in Vermont, we'd love for you to visit us.
4. We support 1% for the Planet.
King Arthur Flour donates 1% of the sales from our whole wheat flours to non-profits through 1% for the Planet to build communities and improve the way food is grown and produced.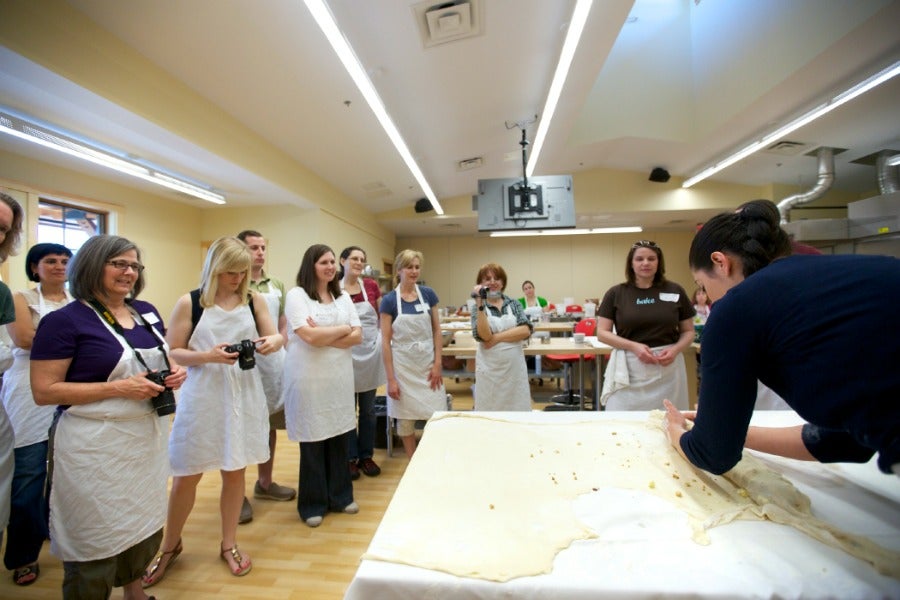 5. We have a Baking School.
Our Baking School opened 15 years ago, and welcomes bakers of all levels. Classes are going almost every day, on a wide variety of topics from breads and pies to how to set up a successful bakery. King Arthur Flour has a staff of skilled instructors, and also brings in renowned guest instructors from all around the country – such as Gesine Bullock-Prado (above), Richard Miscovich, and James MacGuire.
Every holiday season the Baking School offers free Bake for Good classes, where all the baked goods were donated to a local nonprofit organization.

6. Got a baking question? We're here to help.
While I'm sure you're all familiar with our customer service team, did you know we also have a Baker's Hotline? Our bakers are ready to answer all your baking questions, night and day. They can help you choose the perfect recipe for any occasion, figure out why your recipe didn't turn out how you expected, and help fix what's going awry in your mixing bowl as you're baking.
If you experience any kind of baking crisis, our Baker's Hotline is the place to talk to a real person who can help. Reach our Baker's Hotline by calling toll-free, 855-371-BAKE; or via online chat on our website.
7. Our website has thousands of baker-tested recipes.
If you're looking for something delicious to bake, you can probably find it on our website. With its thousands of recipes, there's something for everybody – from breakfast to dinner, pizza to maple doughnuts.
Not only do we have an abundance of baker-tested recipes, most of them include customer reviews. These are helpful to judge how other bakers liked the recipe, and to hear what ingredient substitutions they tried. You can also change the recipe measurements from volume to ounces or grams – making baking with a scale even more of a breeze.
And remember, if you have any recipe questions, our Baker's Hotline is just a phone call away.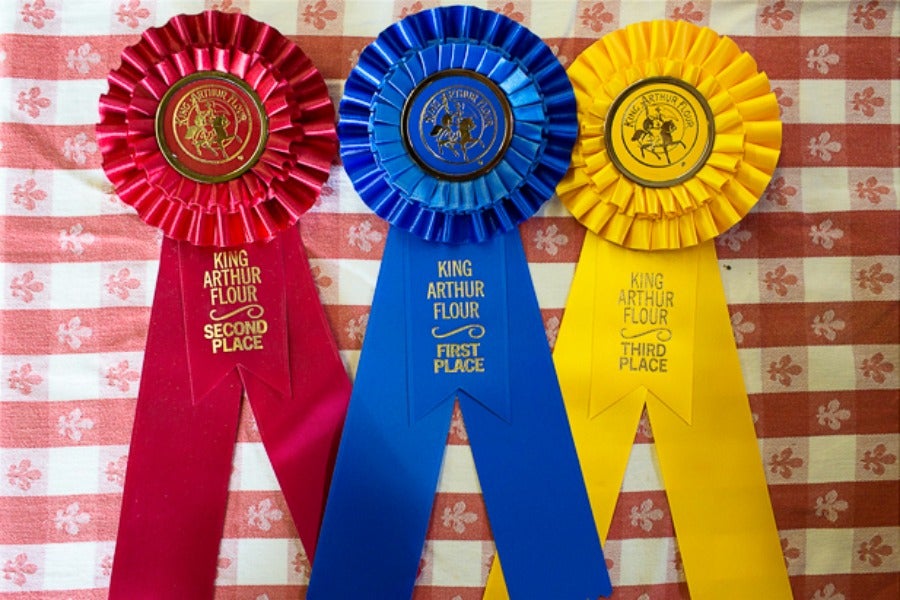 8. We sponsor over 140 baking contests all over the country.
One of our missions here at King Arthur Flour is to share the joy of baking. So we sponsor baking contests at local and regional fairs every summer, nationwide. Afterwards, we love hearing from participants – blue-ribbon winner or not, so many have a story to share.
Want us to sponsor your fair's baking contest? Ask one of your fair officials to contact us.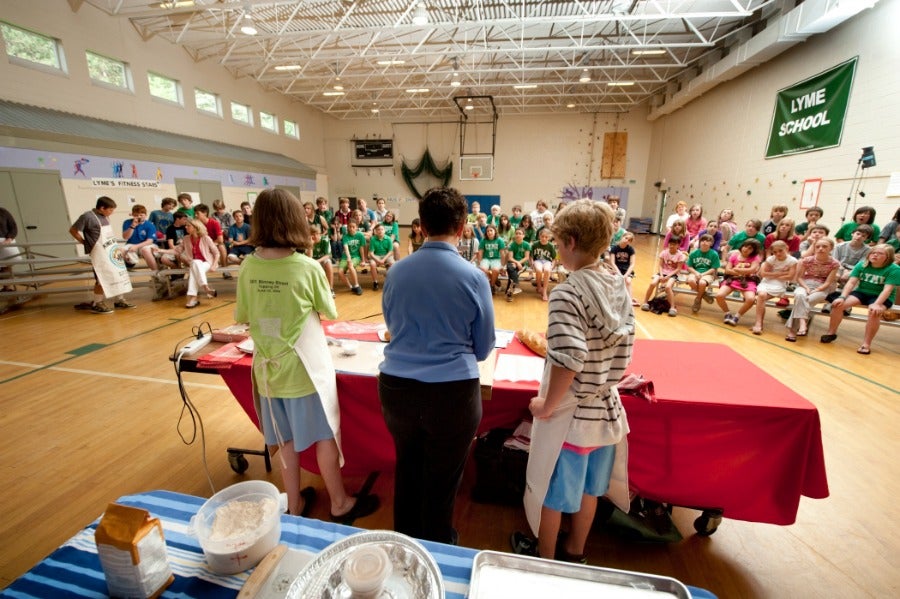 9. We teach kids across the country how to bake bread.
King Arthur Flour has a school program for kids, grades 4-7. The Bake for Good Kids program (formerly Life Skills) teaches kids how to bake a basic loaf of bread, and then sends them home with the supplies to be able to make that same bread at home. The recipe makes two loaves: one to be enjoyed at home, and the other returned to school to be donated to a local organization in need.
King Arthur Flour began visiting schools in 1992, and has since visited 43 states and taught 235,000 kids how to bake bread. This program is completely free to the schools.

10. Our flour is available nationwide. And we've visited all 50 states.
Want to buy King Arthur Flour in a store near you? Use our online store locator to find out where our products are sold.
Over the years we've visited all 50 states, including Hawaii and Alaska, with at least one of our traveling programs. You may have visited us at a Traveling Baking Demo or our Bake Truck; participated in one of our Bake for Good programs, or entered a baking contest.
We love getting out there to meet our customers, and we plan to continue to travel around to meet as many of you as possible! 
Did you know all of these facts? Did you learn something new about King Arthur Flour? We'd love to hear your thoughts in "comments," below.
Jump to Comments