When I say Irish soda bread, what do you think?
Probably most of you envision American-style Irish soda bread, a sweet, golden, cake-like bread studded with raisins and caraway seeds.
Others – especially if you're familiar with Irish baking – see a simple bread made with wholemeal (whole wheat) flour, baking soda, salt, and buttermilk. An everyday bread, whose place at the table mirrors America's white or wheat sandwich loaf: ubiquitous, ready to toast for breakfast, make a sandwich for lunch, or mop up gravy at dinner.
There are loaves in between those two extremes, as well – soda bread with added butter and sugar; or made partially with all-purpose flour, for lighter texture.
And, just as soda bread comes in multiple flavors, so does it appear in various shapes: rectangular loaf; large, flat round; smaller/taller round – even muffins.
Which is what we have here. In yet one more version: gluten-free, for all of you wanting to celebrate St. Patrick's Day with ALL of your friends and family members – including those avoiding wheat.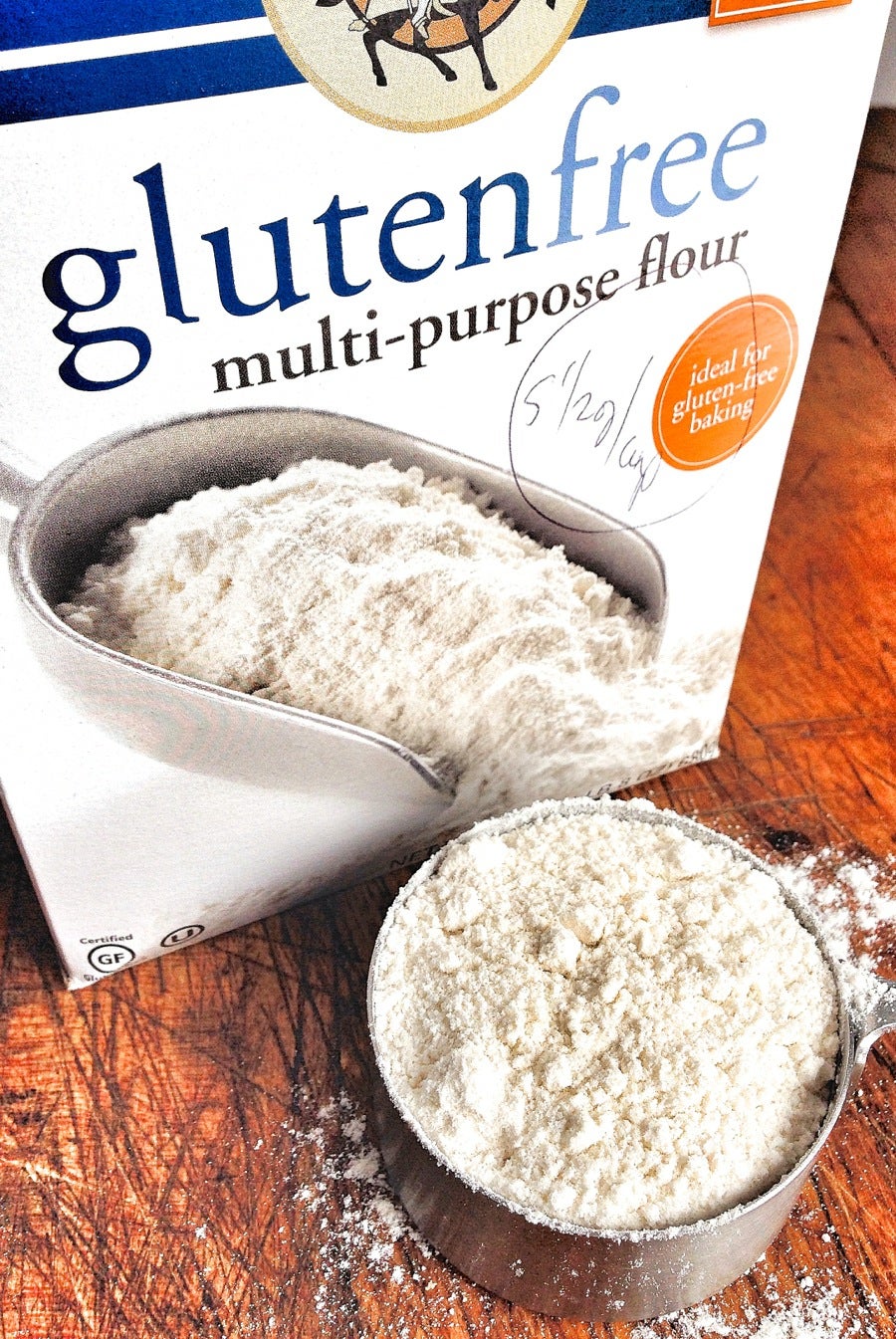 Here's where you start: with our gluten-free flour – the best gluten-free flour you'll ever buy.
"Oh, sure, you WOULD say that," you're thinking. But don't just take our word for it – our customers give it 5-star reviews. Here's a typical example:
"Hands down, the best gluten-free flour mix I've tried. I got Christmas cookies for the first time in several years because I could replace this cup for regular flour in my pre-celiac recipes and it worked! You know those peanut butter cookies with the chocolate kiss on top? I got to eat them!! Also used this in cornbread, gravy, and a shortbread crust. Worked perfectly every time and things didn't turn out heavy and dense. Sometimes GF flour can be really grainy; this one is not. Great all-around all-purpose flour. I'll be restocking my pantry with this." – Amy, northern California
If you haven't yet tried our gluten-free flour, I highly recommend it. Especially since you need it for these Gluten-Free Irish Soda Bread Muffins.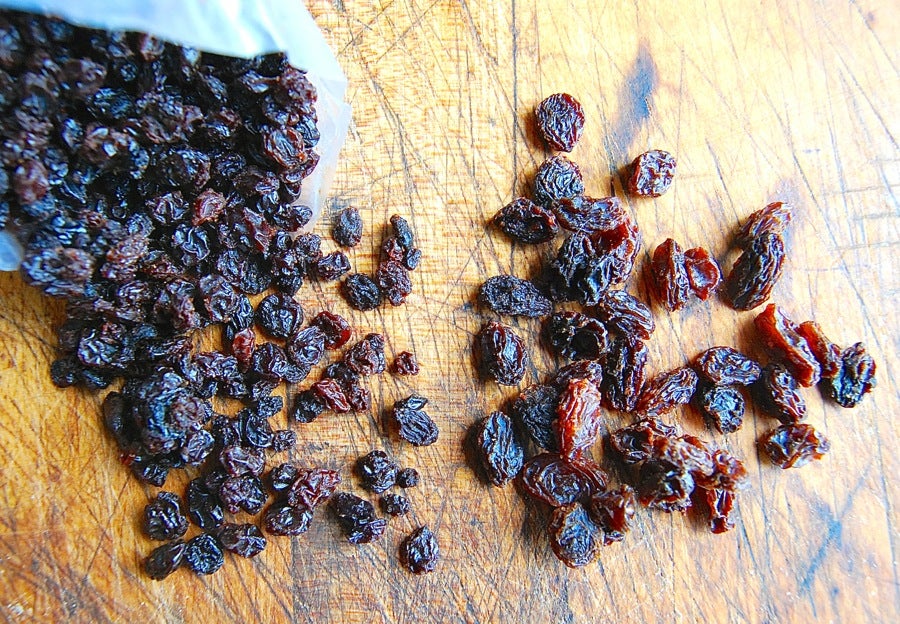 What's the difference between currants (left) and raisins (right)?
Size. Both are dried grapes (despite currants' confusing name), but currants are about 1/4 the size of typical Thompson raisins.
Which means they disperse more fully through whatever you're baking – more sweet little nuggets of raisin flavor in every bite.
Currants are a bit more expensive than raisins, but for recipes like this – where currants/raisins play a starring role – I opt for currants.
These muffins go together very quickly, so preheat your oven to 400°F. Line a standard muffin pan with papers, and grease the papers; this will ensure whole (not crumbled) muffins.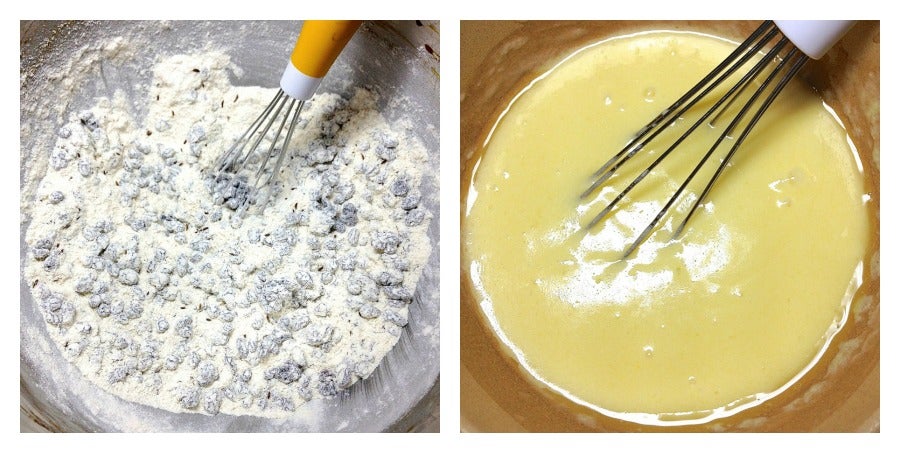 In a medium-sized mixing bowl, whisk together the following:
2 1/4 cups (351g) King Arthur Gluten-Free Flour
2 teaspoons baking powder
1/4 teaspoon baking soda
1/2 teaspoon salt
1/3 cup (67g) granulated sugar
1 1/2 cups (255g) currants (first choice) or raisins
1 1/2 to 2 teaspoons caraway seeds, to taste
In a separate bowl, whisk together the following:
2 large eggs
1 cup (227g) yogurt or sour cream*
6 tablespoons (85g) melted butter or 1/3 cup (67g) vegetable oil
*For best results, use full-fat yogurt or sour cream. Nonfat will yield an unpleasantly tough muffin; lower-fat will make an acceptable though less-tender muffin. Also, please note: if you choose Greek-style rather than standard yogurt, stir in 2 tablespoons milk before using.
Stir together the dry and wet ingredients. As soon as everything is evenly moistened, stop stirring; this batter doesn't need beating.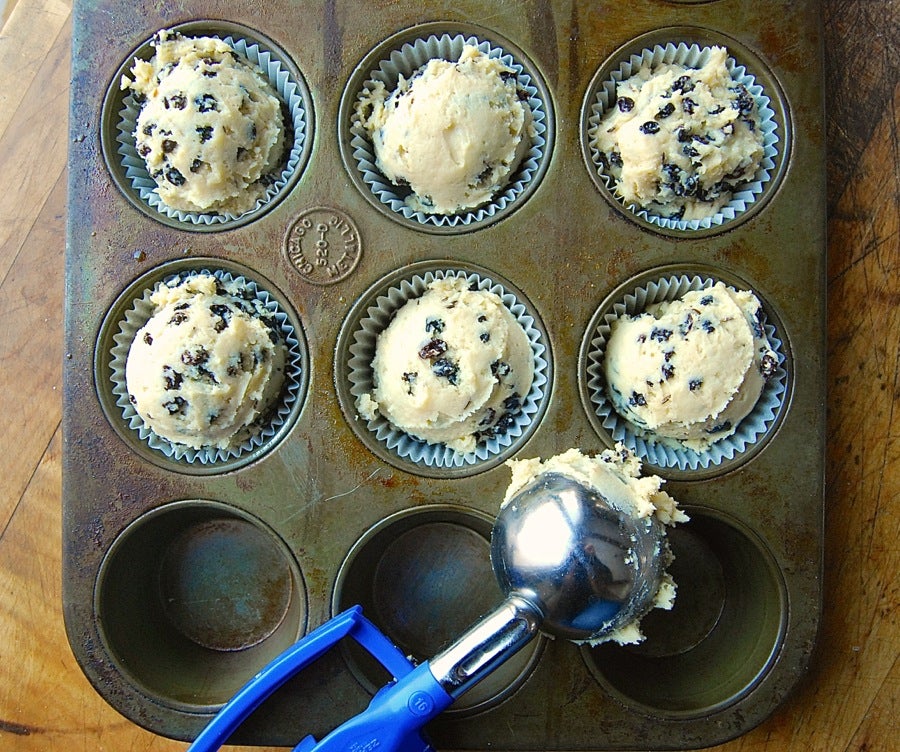 Spoon the batter into the prepared pan; a muffin scoop works well here. The stiff batter will be mounded in the cups.
Top the muffins with sparkling white sugar, if desired.
Those of you keeping a close eye on things might notice I'm using two different muffin pans here. How come? As usual, when developing a new recipe, I was doing a test. Some gluten-free recipes benefit by resting for 15 minutes or so before baking, so I divided the batter in half, and baked the two batches 15 minutes apart. The result? No difference. So no need to let the muffins rest before baking.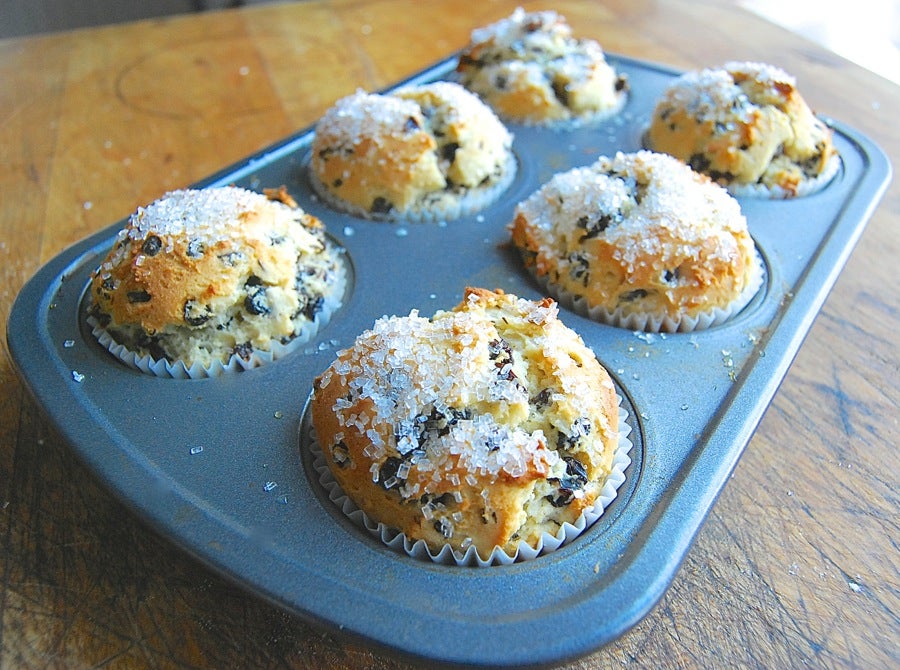 Bake the muffins for 18 to 20 minutes, until a cake tester inserted into the center of a muffin comes out clean. Remove them from the oven, and as soon as you can handle them, transfer them to a rack to cool.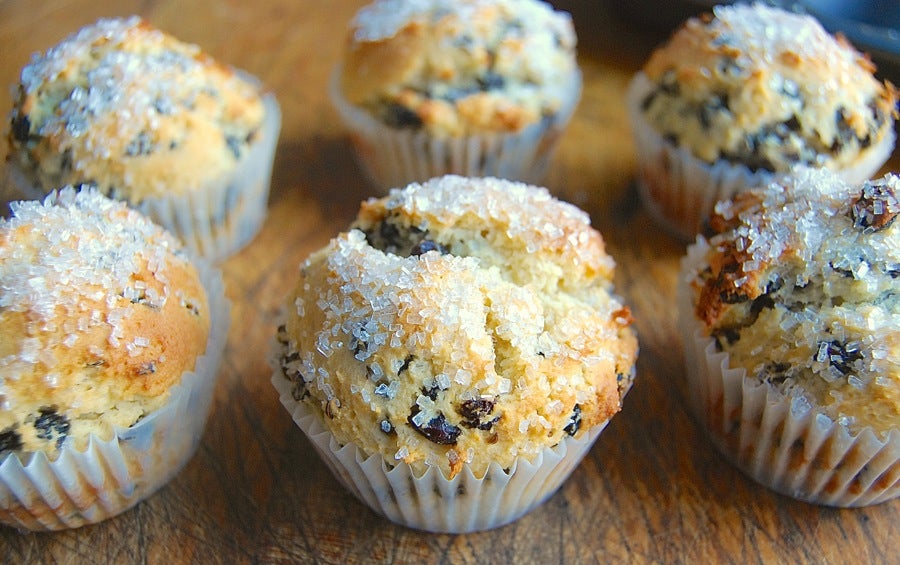 Serve with butter and jam.
Or not; these full-flavored muffins are just fine without any enhancement.
Which makes them ideal for bringing to work and sharing on St. Patrick's Day, right?
Please bake, rate, and review our recipe for Gluten-Free Irish Soda Bread Muffins.
Jump to Comments