You may remember reading that our new King Arthur Flour Bake Truck hit the road in July. We've done quite a lot since then – including making 18 stops from Vermont to Florida, and collecting over $8,000 for local charities along the way.
Setting up camp at fairs, festivals, and grocery stores, we gave out over 20,000 cookies – and chatted with many King Arthur Flour fans and avid bakers. We love meeting our customers and hearing your stories.
Here are some highlights from our summer/fall 2014 tour –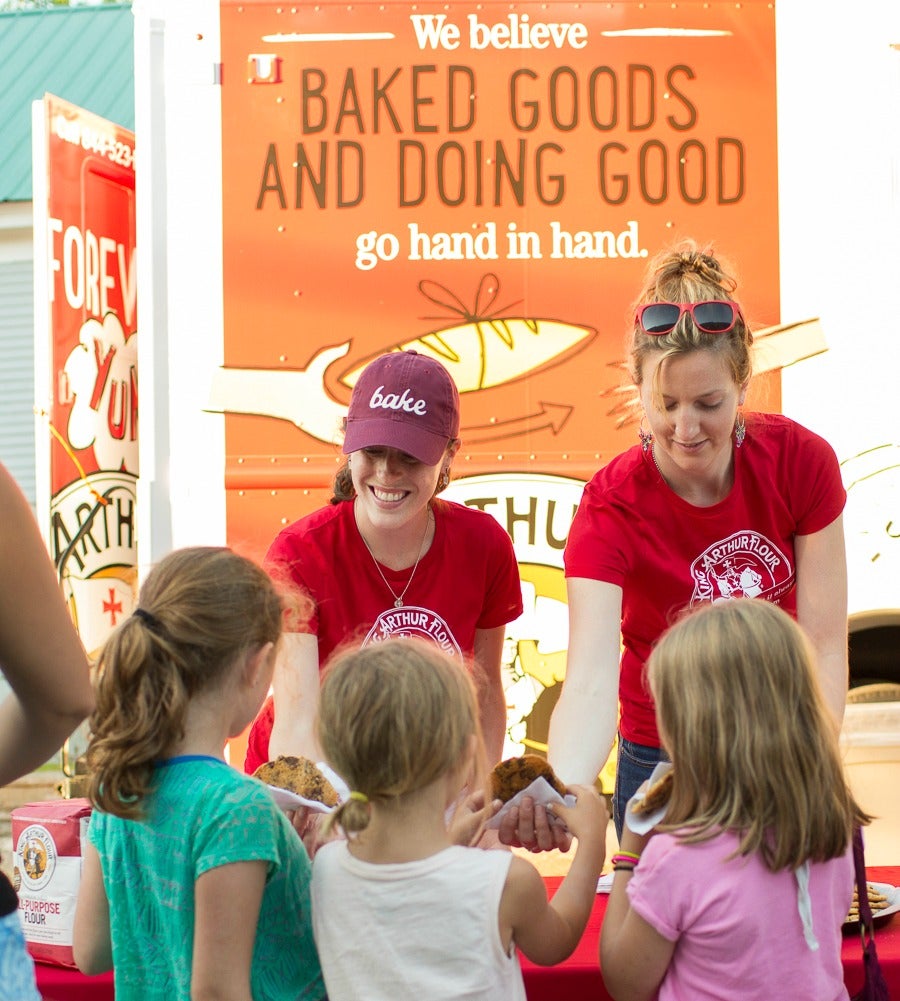 Our first stop was the Waterbury Arts Festival in Vermont. People of all ages loved the warm, gooey cookies.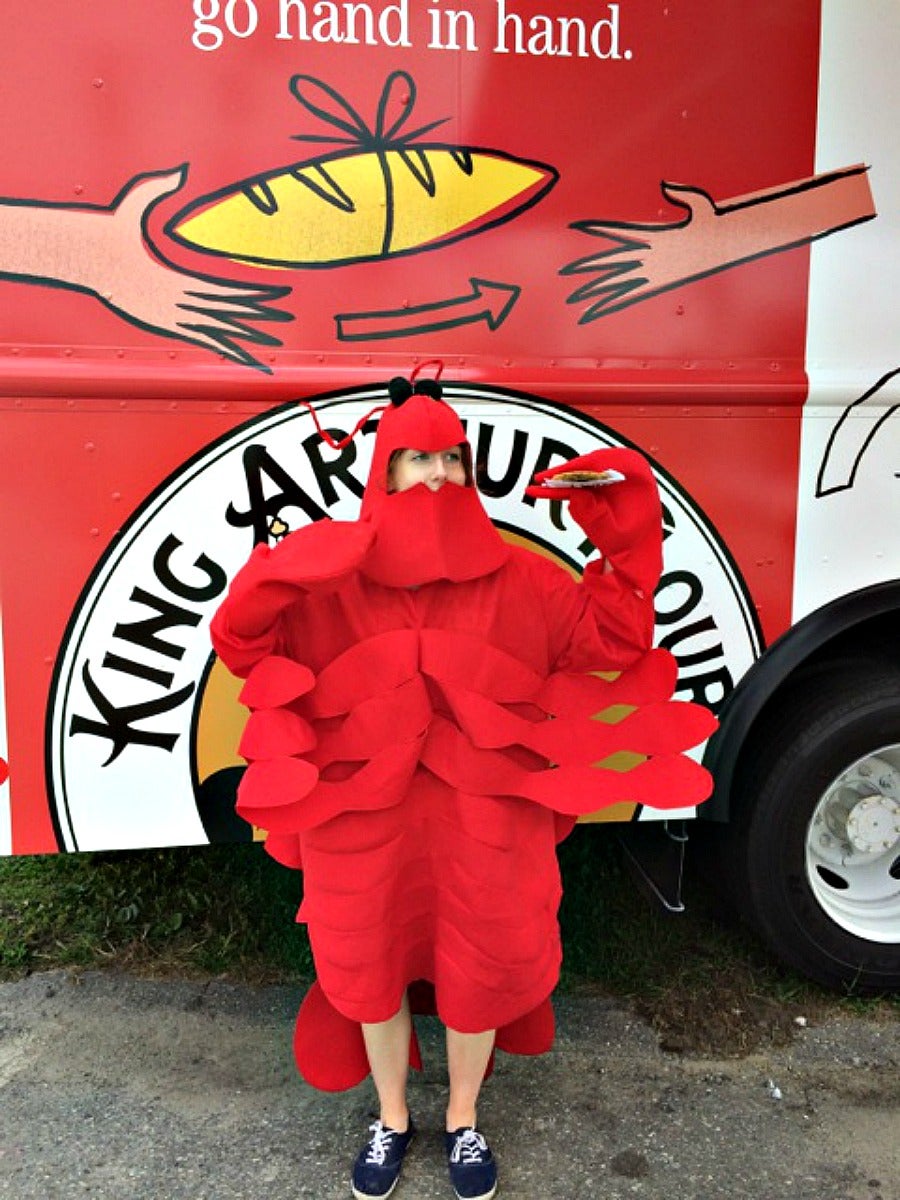 At the Maine Lobster Festival, we learned that lobsters like cookies too! In Maine, we collected donations for Rockland's St. Bernard Soup Kitchen, an organization that serves lunch to those in need Monday-Friday.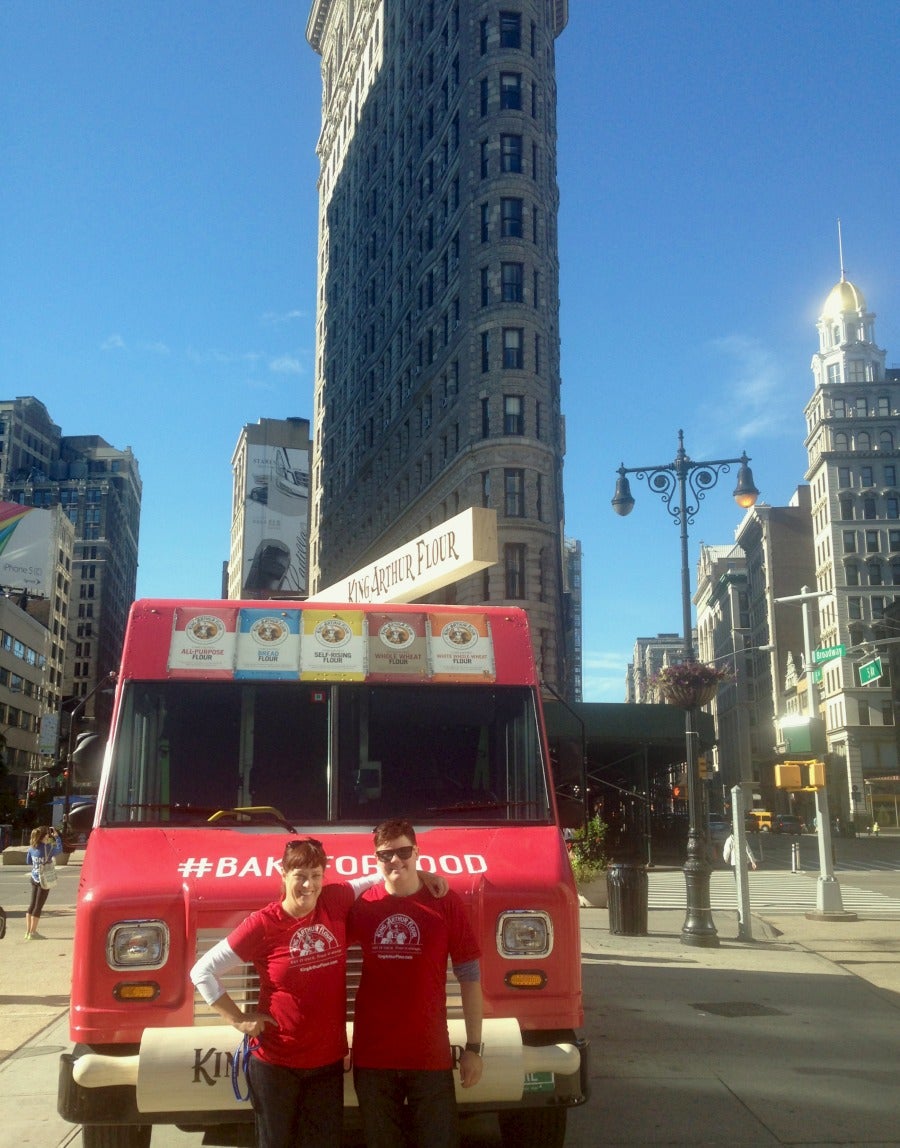 The Bake Truck parked on the Flatiron Plaza in NYC, where we hosted a bake sale for Cookies for Kids' Cancer. Cookies for Kid's Cancer is committed to raising funds for research to develop new, improved treatments for pediatric cancer.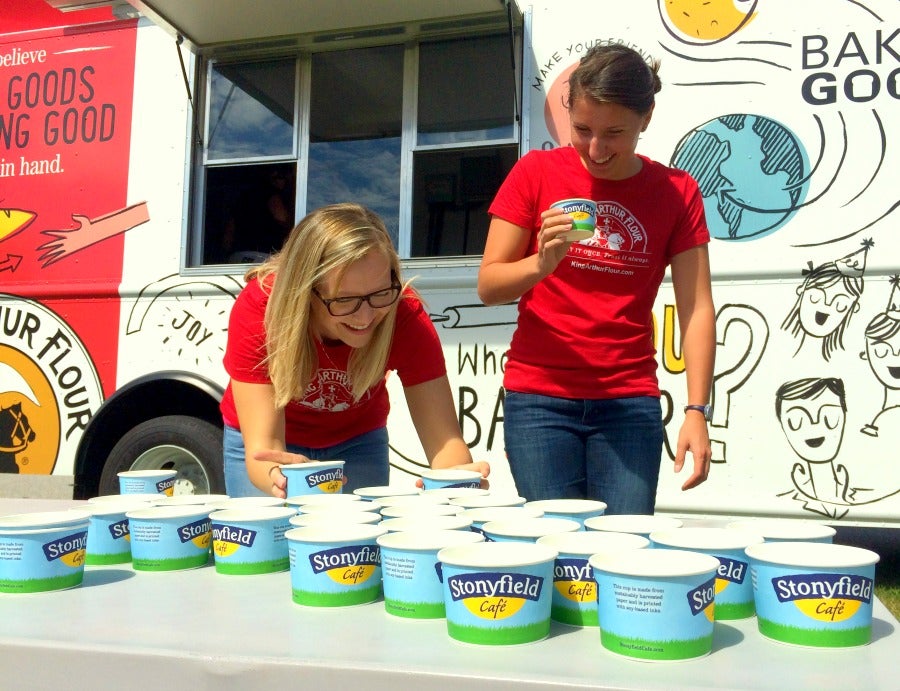 On our way south, we visited our friends at Stonyfield in Londonderry, NH. Employees took a break to enjoy milk and cookies and lots of laughter.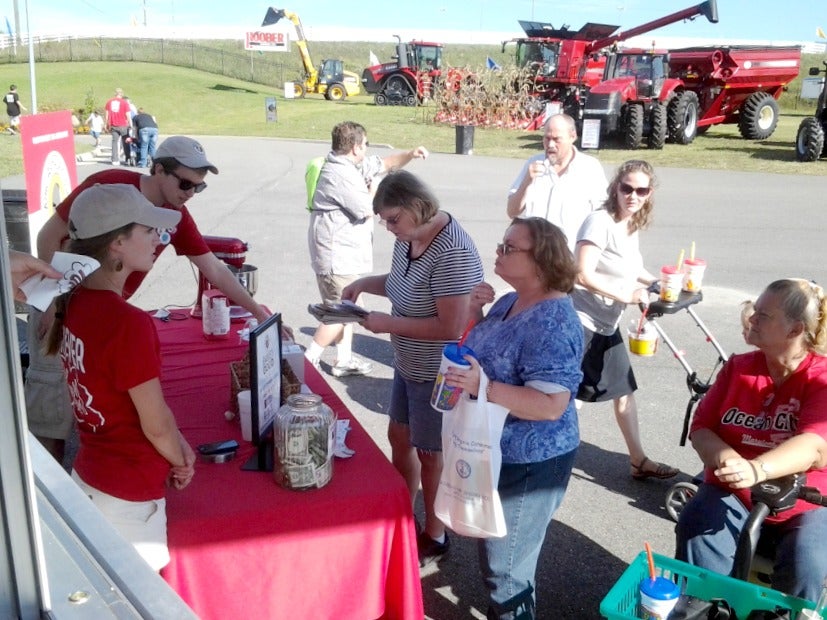 Fair-goers enjoyed a cookie and chatted with employee-owners at the State Fair of Virginia.  At the fair we collected donations for Feed More, a collaborative hunger-relief initiative in Central Virginia dedicated to serving the region's most vulnerable populations.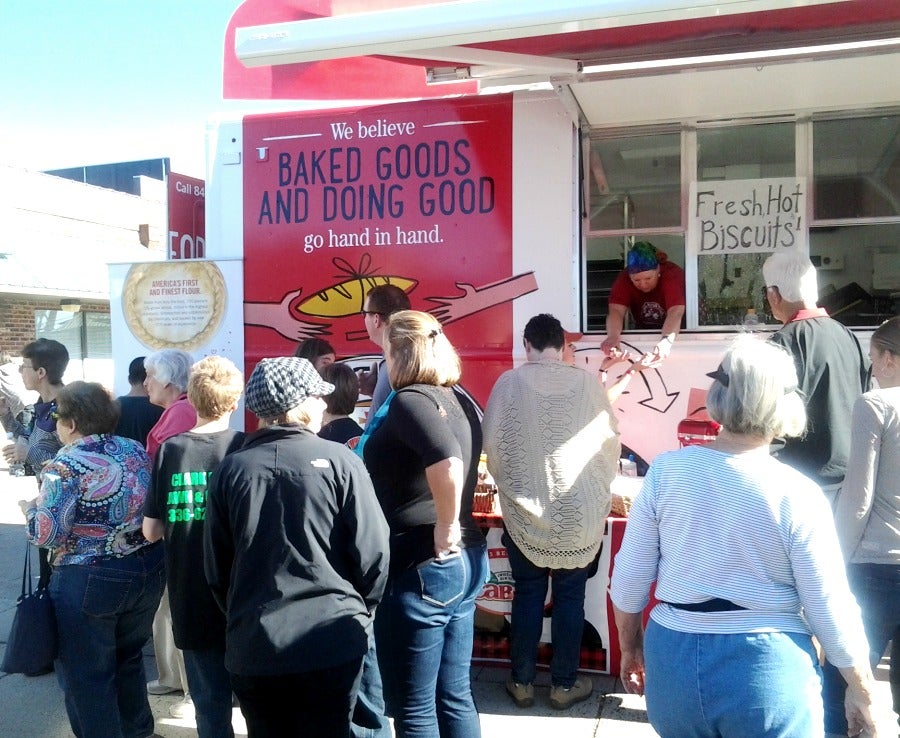 People in North Carolina enjoyed fresh hot biscuits at the Lexington Barbecue Festival.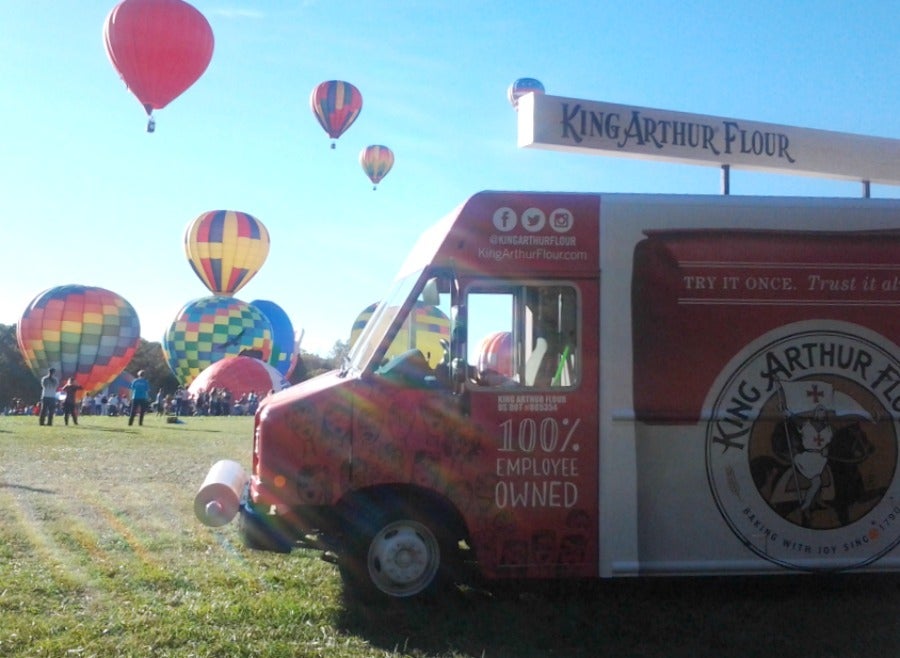 The Bake Truck was right in midst of the action at the Carolina BalloonFest, where our chosen charities were Iredell Christian Ministries and Fifth Street Ministries. Both organizations provide a variety of services to members of their communities in need, including a food pantry, counseling, financial assistance, and access to healthcare and safe sanctuary.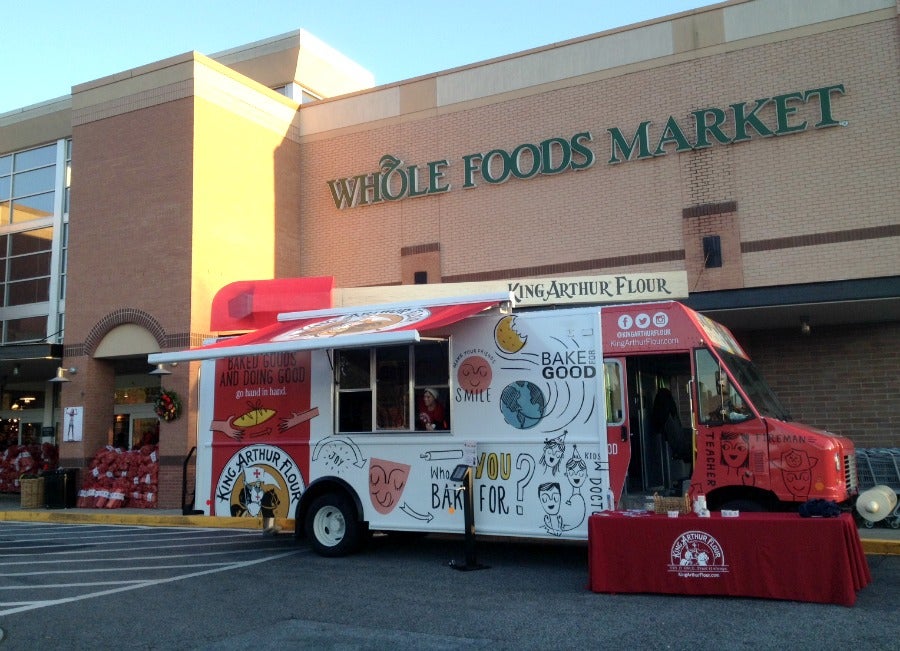 We stopped at seven Whole Foods Markets in Georgia. It was fun to meet so many of our grocery store customers. 
We enjoyed baking for all of you, and we encourage you to continue to spread the joy of baking in your community. It's so easy to put a smile on someone's face with a freshly baked treat. We heard stories of baking for co-workers, the humane society (dogs like treats too!), teachers, and more. Who will you bake for?
Our Bake Truck is currently napping in a warm-weather state, with plans to hit the road again in mid-February. The King Arthur Flour Bake Truck will head to the West Coast, stopping in Texas along the way. Visit our schedule to see where we'll be this winter and spring.
If your city has an event you'd like to see our Bake Truck visit, please comment below. We can't promise to make it there, but we love reading your suggestions and ideas.
Jump to Comments