Christmas morning is a sacred thing in the eyes of a child.
They've been so so super good all year (at least in their memory) that Santa for sure left a filled stocking and a present or two under the tree.
There's anticipation the eve before – knowing there's one night of restless sleep between them and that exciting moment when they walk into the living room and see that the cookies and carrots have been nibbled on, and the whole pot of coffee (that Santa requested specially) has been drunk.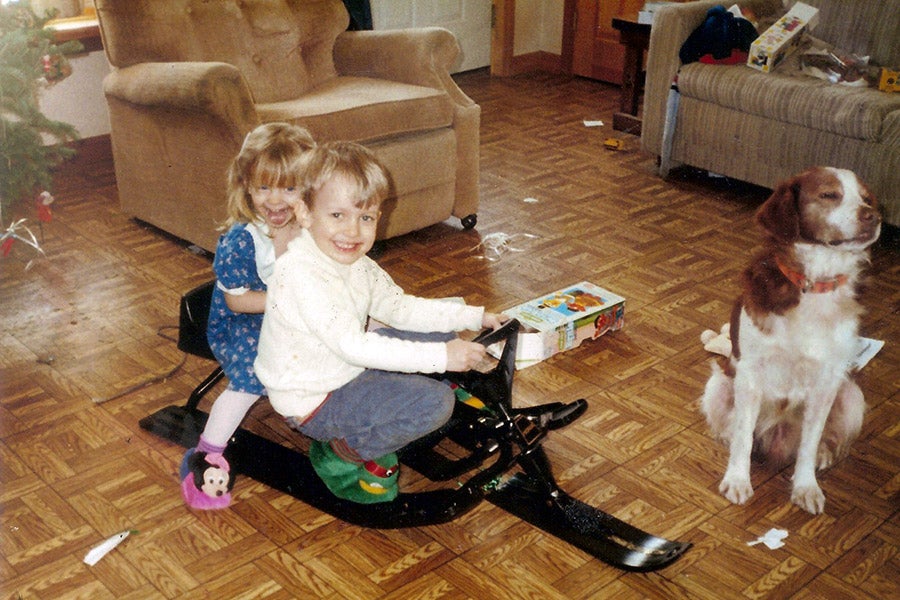 That poor child just wants to dump out that stocking and rip open those presents with glee. There's just that one thing standing in the way… Christmas breakfast.
Freshly made waffles, mini fried dough with a bowl of homemade maple syrup for dipping, eggs, bacon, sausage, fruit, and just about any breakfast item you could imagine is prepared and placed on the table.
Delicious, right?
Not if you're an antsy child, desperate to find out what's inside those colorfully wrapped boxes. Especially when that child's (who happens to be me) parents and beloved uncle draaaag out breakfast as long as possible.
"One more piece of bacon, please."
"Oh gosh, this coffee is delicious. I can see why Santa drank all of his last night. It's much too cold outside for milk."
"Mmmm… these waffles are so fluffy! I should close my eyes and chew slower so I really taste them."
The comments and slow eating would go on and on and on until my brother and I thought we would just explode.
We were always too excited to sleep, so my parents had to stay up past midnight so they could be sure we wouldn't wake up before they could set out gifts.
And like clockwork, they'd hear us start "whispering" in our bunk beds at two o'clock, wondering if it was morning yet. Then we'd sneak down the hallway as softly as a herd of buffalo to "whisper" some more about what we saw. They usually caved and let us attack the stockings in hopes of a few hours of sleep.
No such luck.
I know they enjoyed more than anything tormenting us at breakfast after such a restless night. They speak of it fondly now that we're all grown up and they have to drag us out of bed in the morning.
That's not the only thing that's changed. We LOVE Christmas breakfast! The special, enormous, gut-busting meal is the highlight of the day. The real treat? Those waffles.
Care to relive my childhood with me? Gingerbread Waffles. Yum yum yum!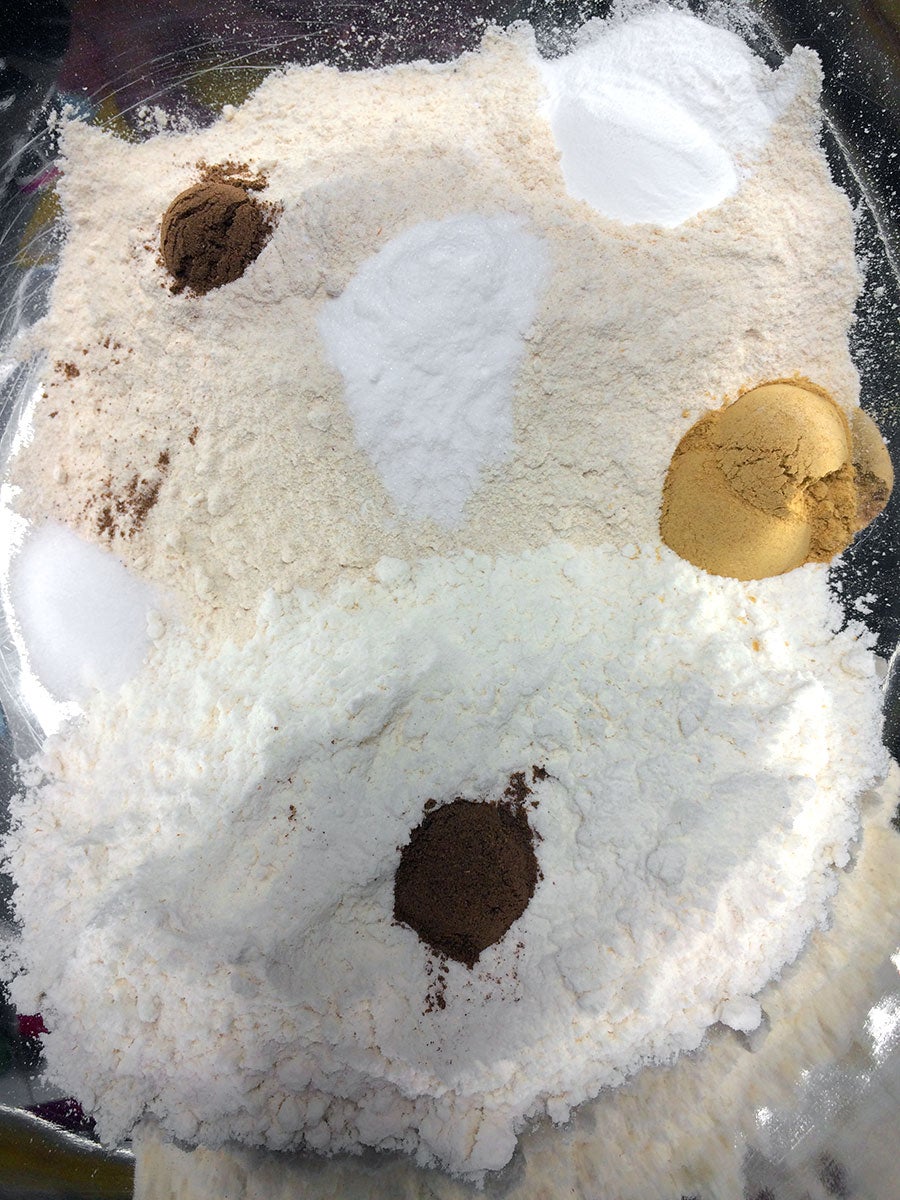 Whisk together:
1 cup (120g) King Arthur Unbleached All-Purpose Flour
1 cup (113g) King Arthur White Whole Wheat Flour
2 teaspoons baking powder
1/2 teaspoon baking soda
1/2 teaspoon salt
2 teaspoons ginger
1/4 teaspoon nutmeg
1/4 teaspoon cloves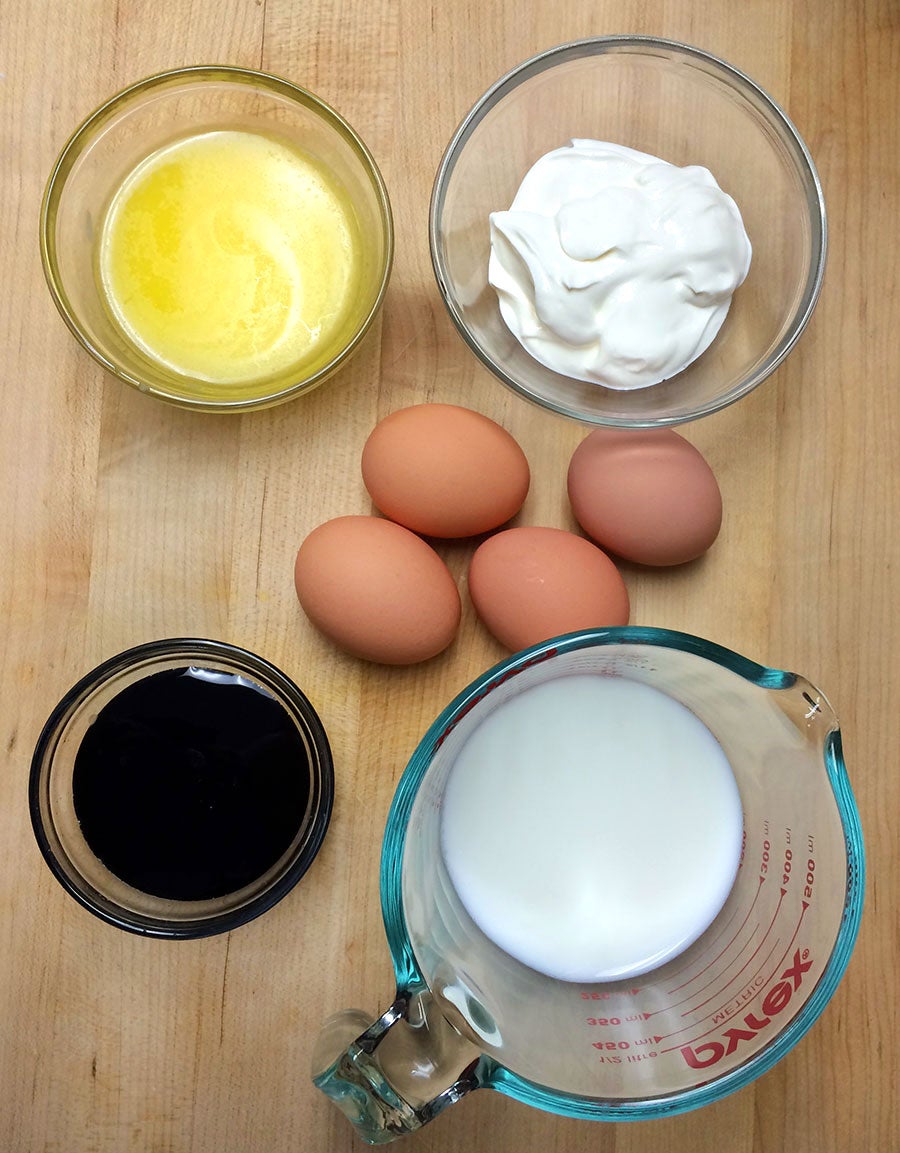 In a separate bowl, whisk together:
4 large eggs
6 tablespoons (85g) unsalted butter, melted and slightly cooled
1 cup (227g) milk
1/2 cup (113g) sour cream
3 tablespoons (64g) molasses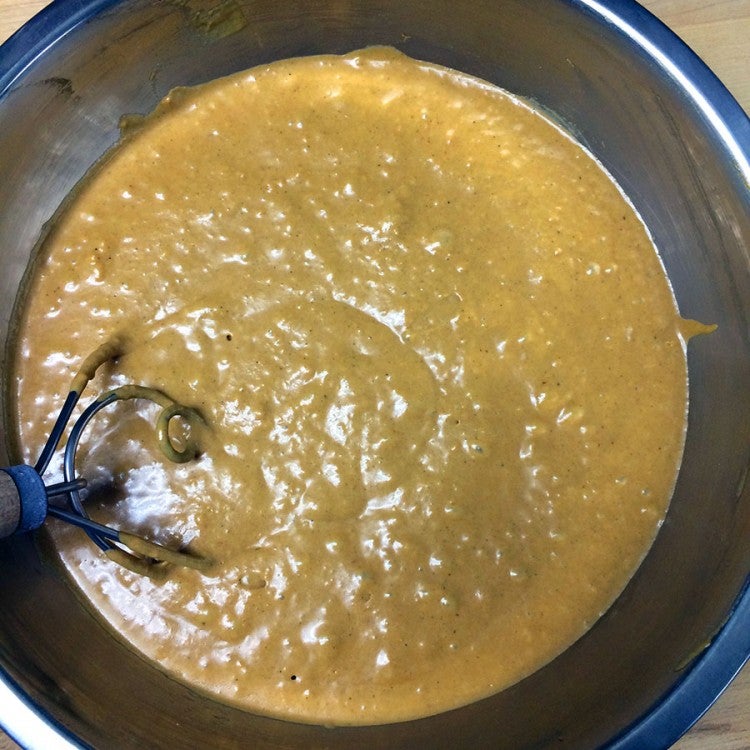 Mix together the wet and dry ingredients until just combined. It's OK if the mixture isn't perfectly smooth; a few lumps are fine. I prefer using our dough whisk to a spoon; it's just more efficient at mixing batters, and keeps the lumps to a minimum.
You could make the batter the night before and refrigerate it, covered, until it's time to cook breakfast the next morning. You'll want to stir it before you get to waffling, but it'll taste just as good, if not better, after having the rest. Also, it saves time.
In the morning, get out your waffle maker and get it preheating. I'm partial to a Belgian-style waffle maker, because it makes waffles with huge pockets for the maple syrup to pool.
Spray your waffle iron with non-stick vegetable oil spray.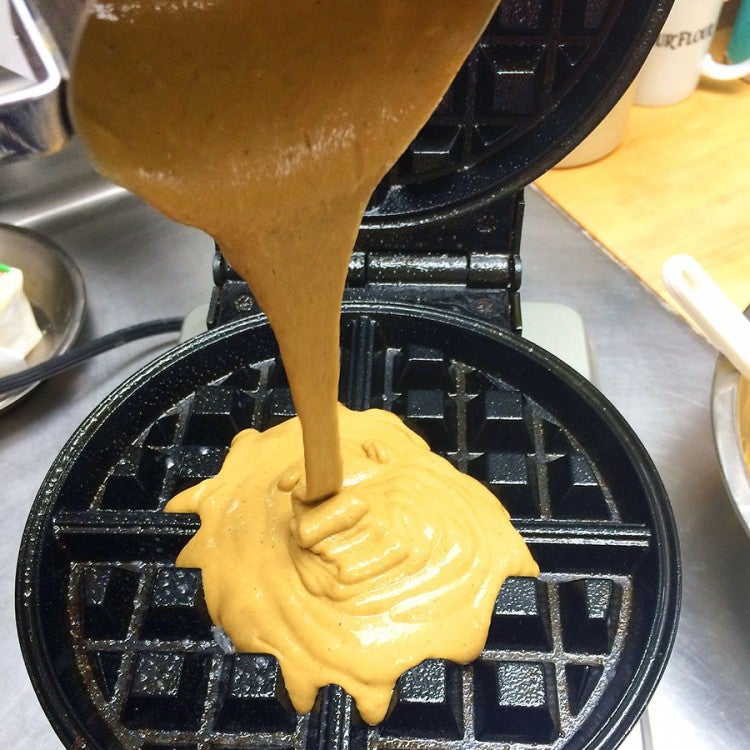 I like my waffles more on the rustic side, so I only use 1/2 cup of batter, which is poured onto the center of the iron. It won't spread the batter all the way to the edges, but that's the idea. More crunchy edges = more smiles in my family.
If you want a more traditional waffle, use 2/3 to 3/4 cup batter (or the amount recommended by the waffle maker's manufacturer), and pour it onto the center of the iron.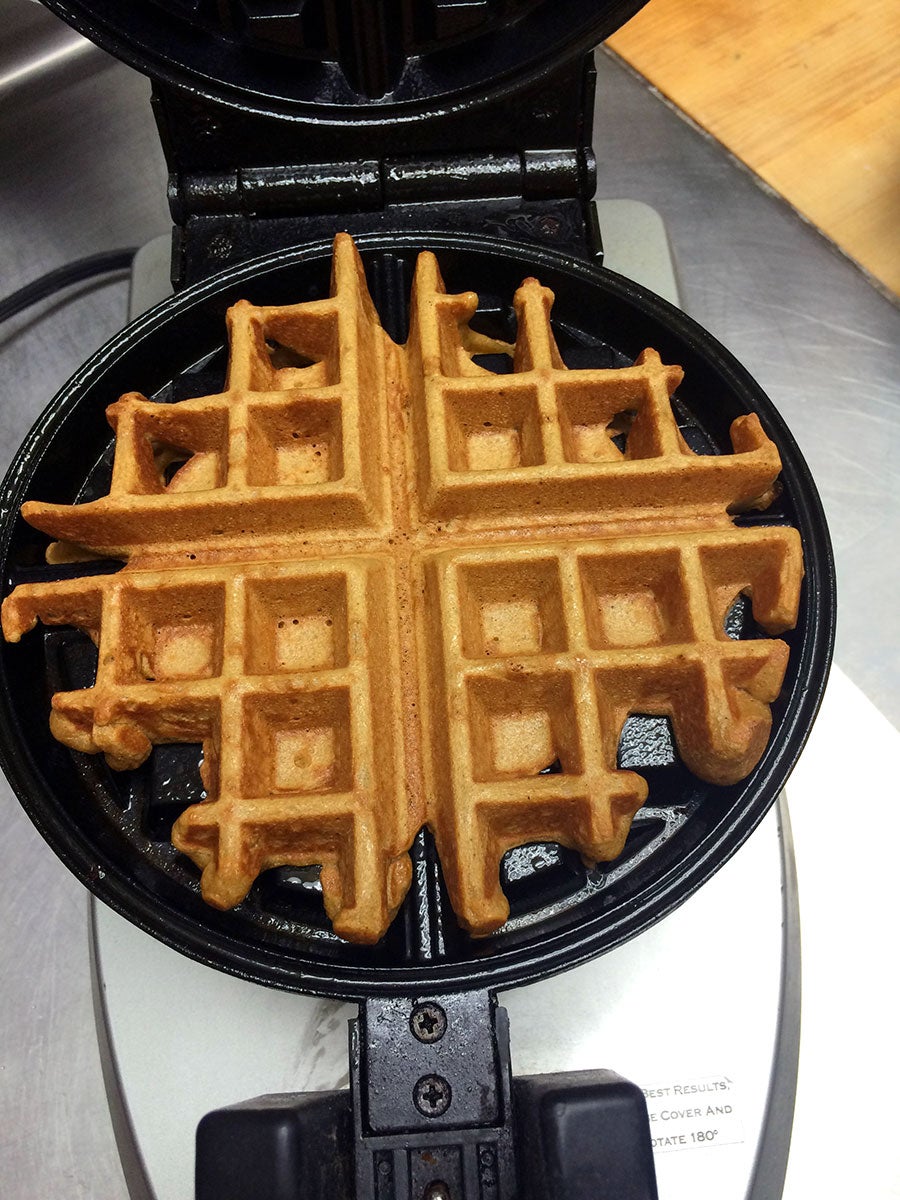 Close the lid and bake for the recommended amount of time, until the waffle is golden brown. It takes 5 to 6 minutes, using the Belgian-style iron.
This recipe makes 4 to 5 traditional waffles or 6 to 7 rustic waffles.
It really doesn't matter what holiday you and yours celebrate, these tasty waffles are an amazing breakfast treat, just full to the brim with all the flavors of the season. Festive-spiced gingerbread waffles are a delightful spin on the classic, guaranteed to make your morning memorable.
Another reason they're so great? You can make them ahead of time and stash them in the freezer. When it's time, just pop them in the toaster! Guaranteed to put some smiles on your family's faces, whether they feel like it to or not. Happy Holidays!
Read, bake, and review (please) our recipe for Gingerbread Waffles.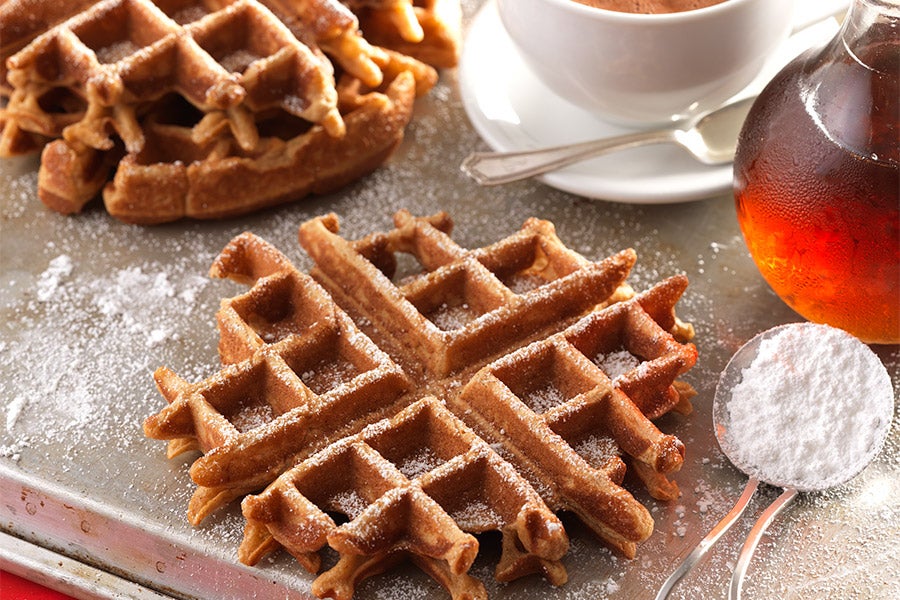 Jump to Comments