Pie baking and I have never really gotten along. Even before I went gluten-free, I wasn't much of a pie baker. I could never make the perfect crimped edges or a gorgeous double crust. They'd droop, they'd fall, they'd crack, they'd stick to the pan.
It was generally a disaster, and so I just assumed it wasn't part of my baking repertoire. I made my peace with it and moved on to conquer other baking projects (hello, cookies!).
But here's what's troubling about all of this... I love pie. Like seriously love it. It's hands down one of my favorite desserts and has been since I was a little girl. So the thought of never eating pie again was... let's just say, rather miserable.
Which is why I made myself a promise this year: I will master gluten-free pumpkin pie. I refuse to sit through another Thanksgiving watching everyone else gobble up their pumpkin pie while I just sit there with a cup of tea. Nope, this year I'll be eating a slice of pumpkin pie (still sipping my cup of tea, of course).
So I got to work. I used the tips from our bakers on how to perfect a gluten-free pie crust, and started making pie. I went with apple, I went with pumpkin, I went back to apple and back to pumpkin again. And yes, my family might be a little pied out.
It's all been worth it in the end, though. Now I've mastered gluten-free pumpkin pie and I'm so confident in the recipe that I'm going to make two and bring them to my Thanksgiving this year. I'm hedging my bets that my family won't even be able to tell the difference!
Now before we dive into the recipe, I want to briefly chat about the fresh vs. canned pumpkin dilemma. Canned is easy, it's convenient, but will it change the flavor or texture of your pie?
As someone who's eaten pumpkin pie for my entire life, I'm a firm believer that it's always better with freshly roasted pumpkin. I find the flavor and texture to be far superior, so if you can (and I know it's not possible for all of us), find a sugar pumpkin and roast it on your own. I highly recommend it.
If you can't, don't stress. It's not like your pie will be ruined by any stretch of the imagination. It'll still bake up fabulously and it'll taste delicious. It's just a personal preference – I always think fresh is better!
If you do decide to use fresh pumpkin this year, you can follow this post for instructions on how to roast and prepare the purée. Once you have your purée ready to go, it's time to get to work on the pie itself.
Begin with your crust, since you'll need to chill it for at least an hour before rolling it out. I used our Gluten-Free Pie Crust recipe – it's been treating me so well lately!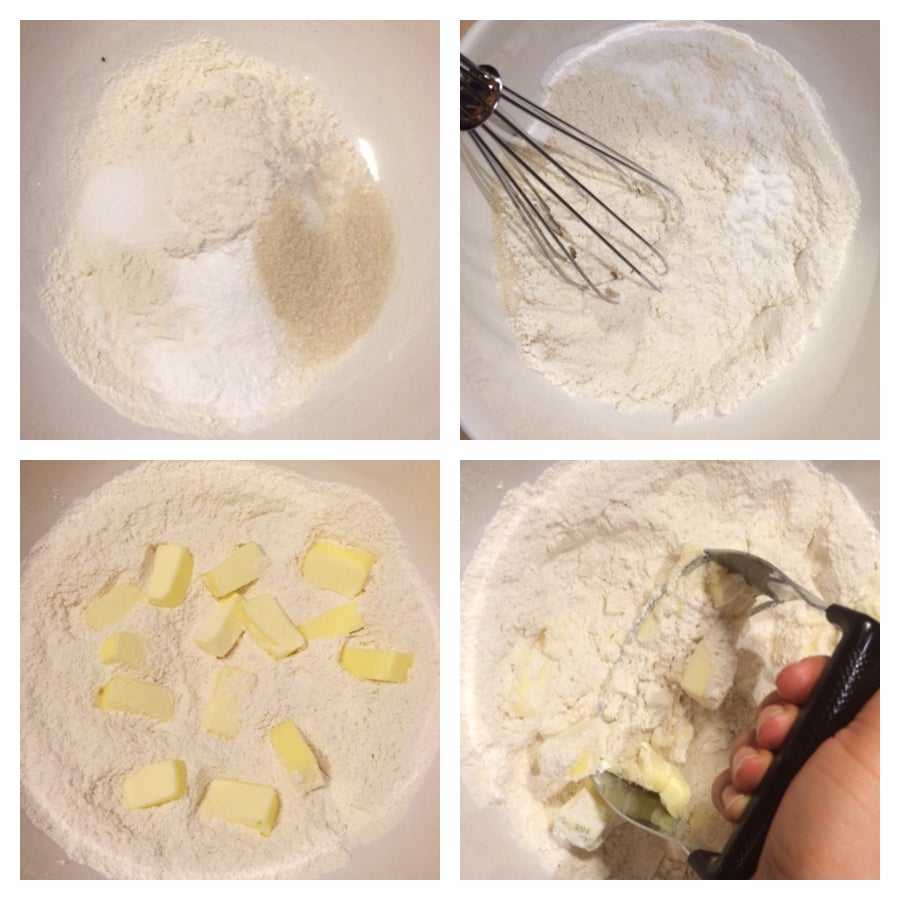 In a large mixing bowl, whisk together the following:
1 1/4 cups (184g) King Arthur Gluten-Free Flour
1 tablespoon (14g) sugar
2 teaspoons Instant ClearJel (this is optional; it's not packed in a gluten-free facility, so if you have a severe sensitivity or allergy to gluten, avoid using this)
1/2 teaspoon xanthan gum
1/2 teaspoon salt
Add 6 tablespoons (85g) cold butter. Work the butter into the flour mixture until it's crumbly.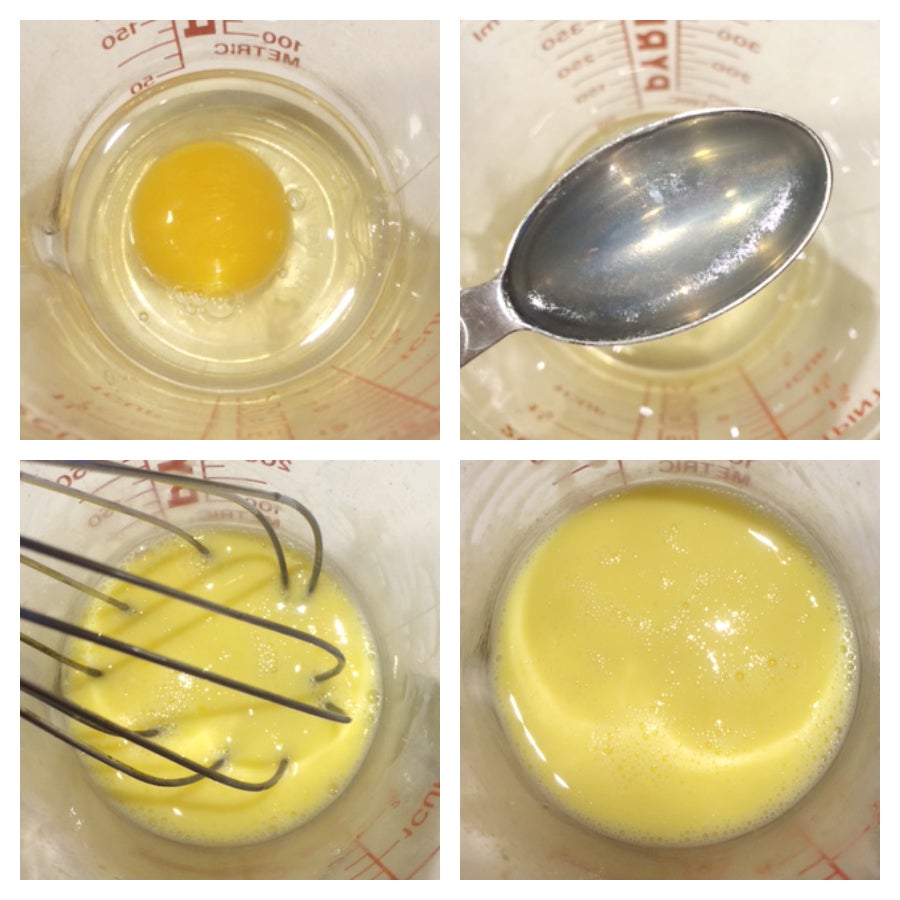 In a separate bowl (or an acrylic measuring cup), whisk together 1 large egg and 2 teaspoons lemon juice or vinegar until the mixture is very foamy.
Pour this eggy mixture into the dry ingredients and stir until the mixture holds together. If it's not coming together, add 1 to 3 tablespoons cold water (1 tablespoon at a time) to help the dough become more cohesive.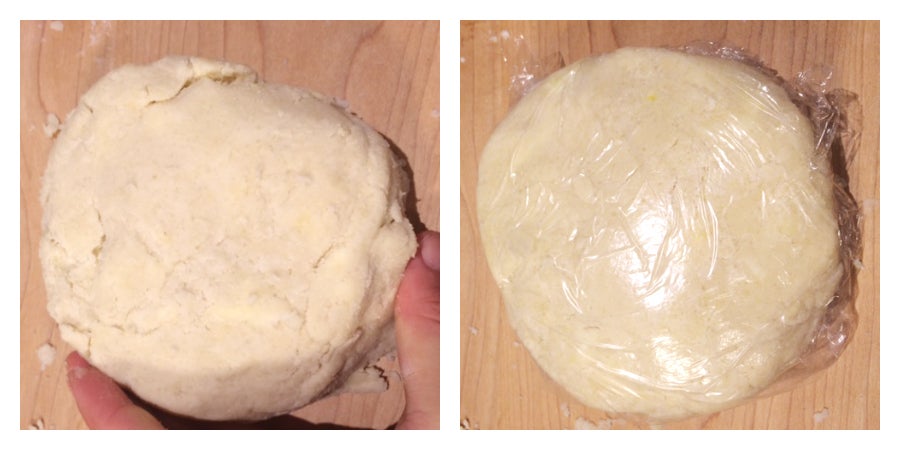 Transfer the dough to a gluten-free floured surface and shape it into a disk. Wrap the dough in plastic wrap or waxed paper and chill for one hour (or up to overnight).
When you're ready to roll, allow the dough to rest at room temperature for 10 to 15 minutes.
Grease a 9" pie pan and set it aside.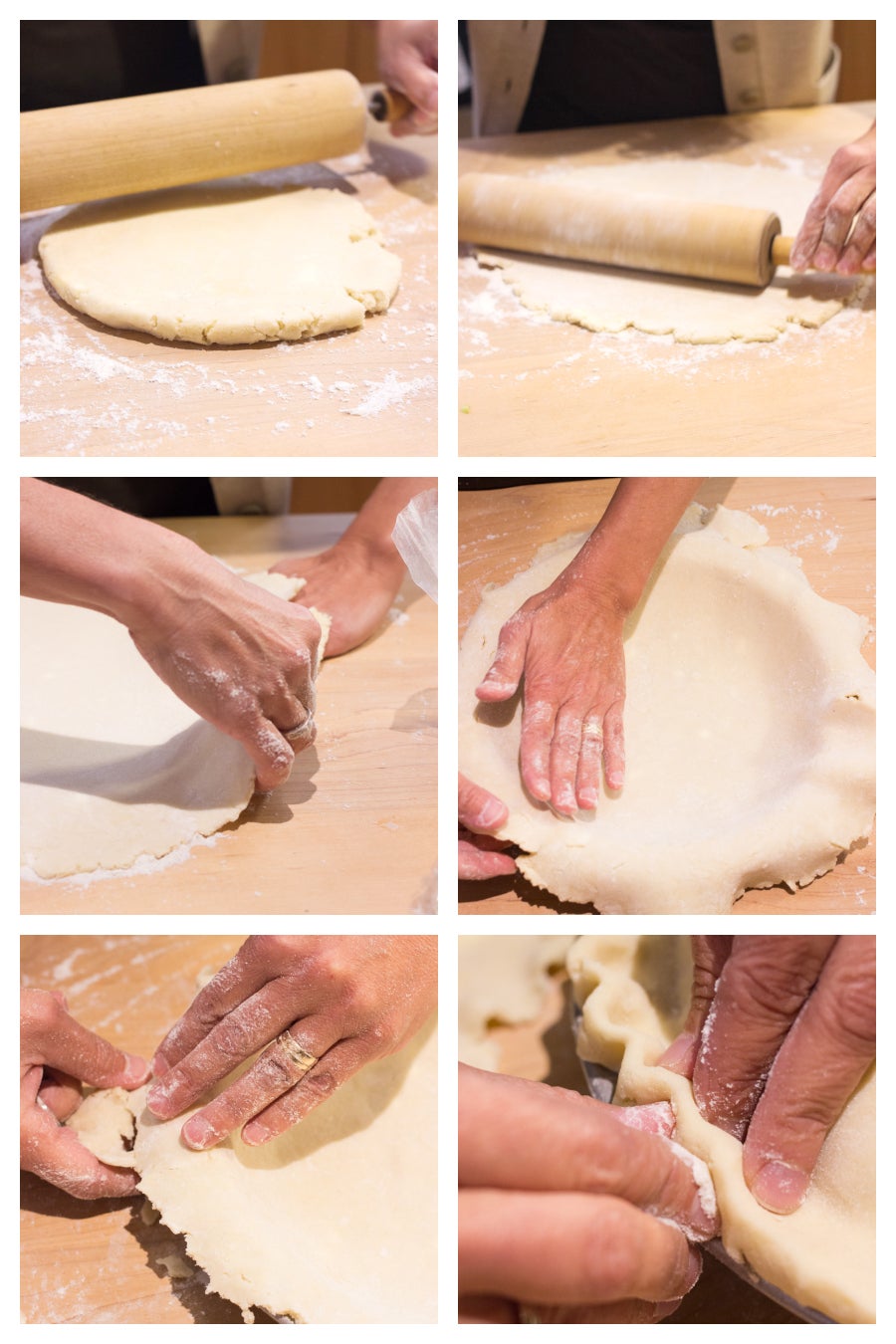 Roll the dough on a gluten-free floured surface – or plastic wrap or a silicone rolling mat – until it's 1/4" to 1/8" thick. Gently invert or slide the crust onto your greased pie pan. Crimp the edges between your thumbs and index fingers.
Preheat the oven to 425°F.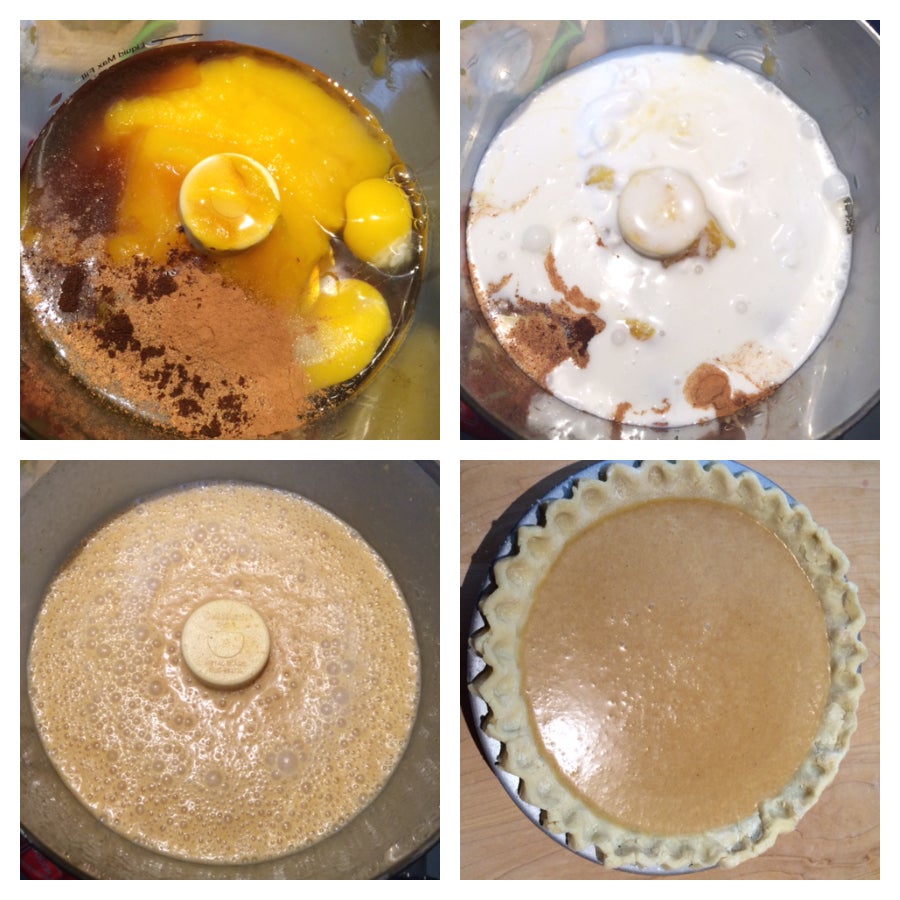 In a large bowl (or a food processor) whisk/beat together:
2 tablespoons King Arthur Gluten-Free Flour
1/4 to 1 1/4 teaspoons cinnamon, to taste; use the larger amount if you're a cinnamon lover
pinch (1/16 teaspoon) to 1/8 teaspoon cloves
1/8 teaspoon to 1/4 teaspoon nutmeg
1/4 teaspoon ginger, optional
1/2 teaspoon salt
3/4 cup (159g) brown sugar, packed
1 1/2 cups (340g) pumpkin purée (canned will also work; you'll need about one 15-ounce can)
2 large eggs, lightly beaten
Add 2 tablespoons (39g) corn syrup (light or dark) and 1 1/2 cups (340g) milk or evaporated milk, and stir to combine.
Pour the filling into the prepared crust.
Bake the pie on the center rack of the oven for 15 minutes. Turn the oven down to 350°F, and cook for another 35 to 40 minutes. If the edges of the pie starts to brown too quickly, add a pie shield until it's done baking.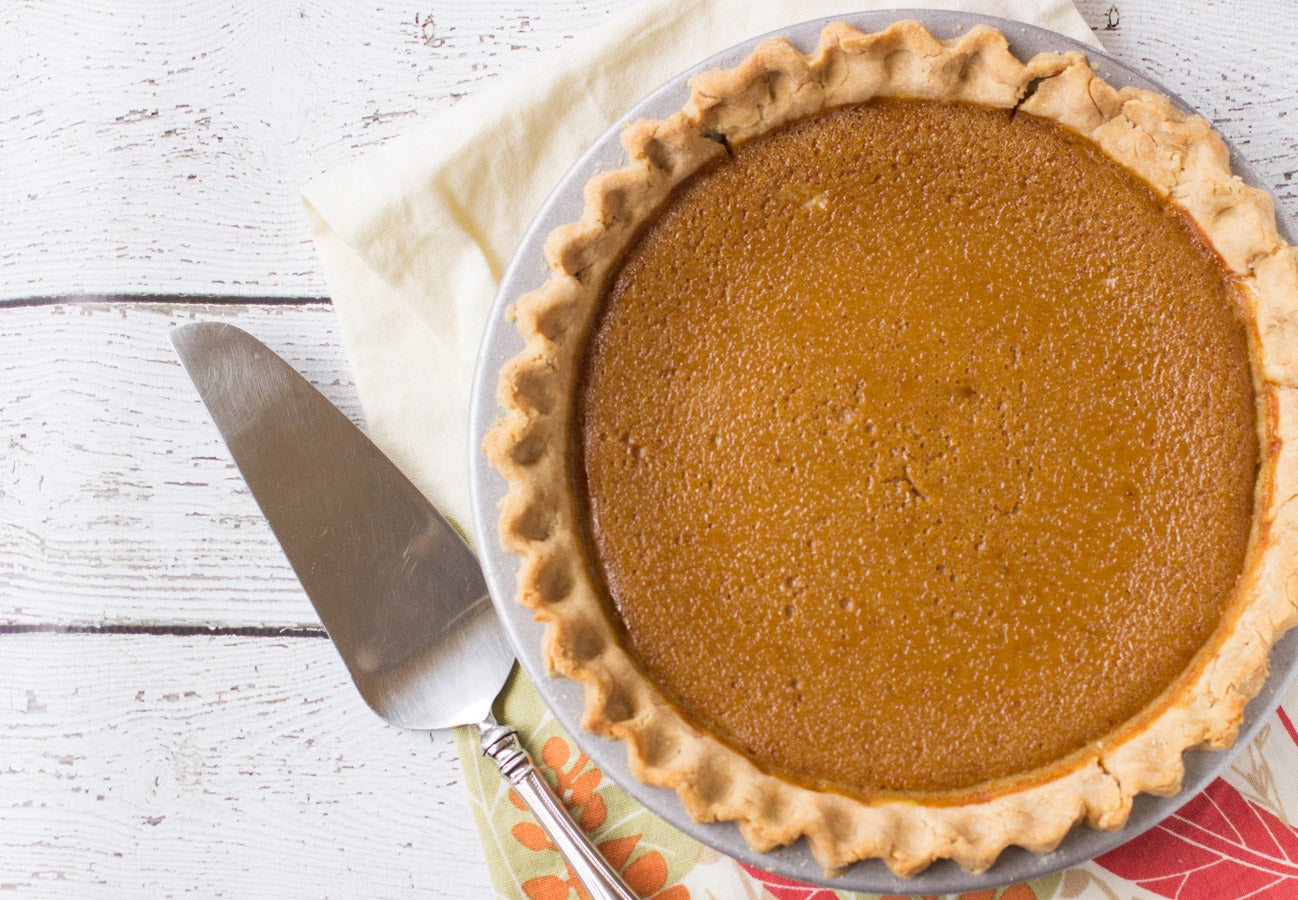 To test doneness, give the pie a little jiggle – you want the center to be just a little wiggly, but not look runny.
Let the pie cool completely before slicing and serving. I know it'll be tempting, but you want to give the filling enough time to set up. If you cut into it too soon, you'll likely have a slight pumpkin mess on your hands.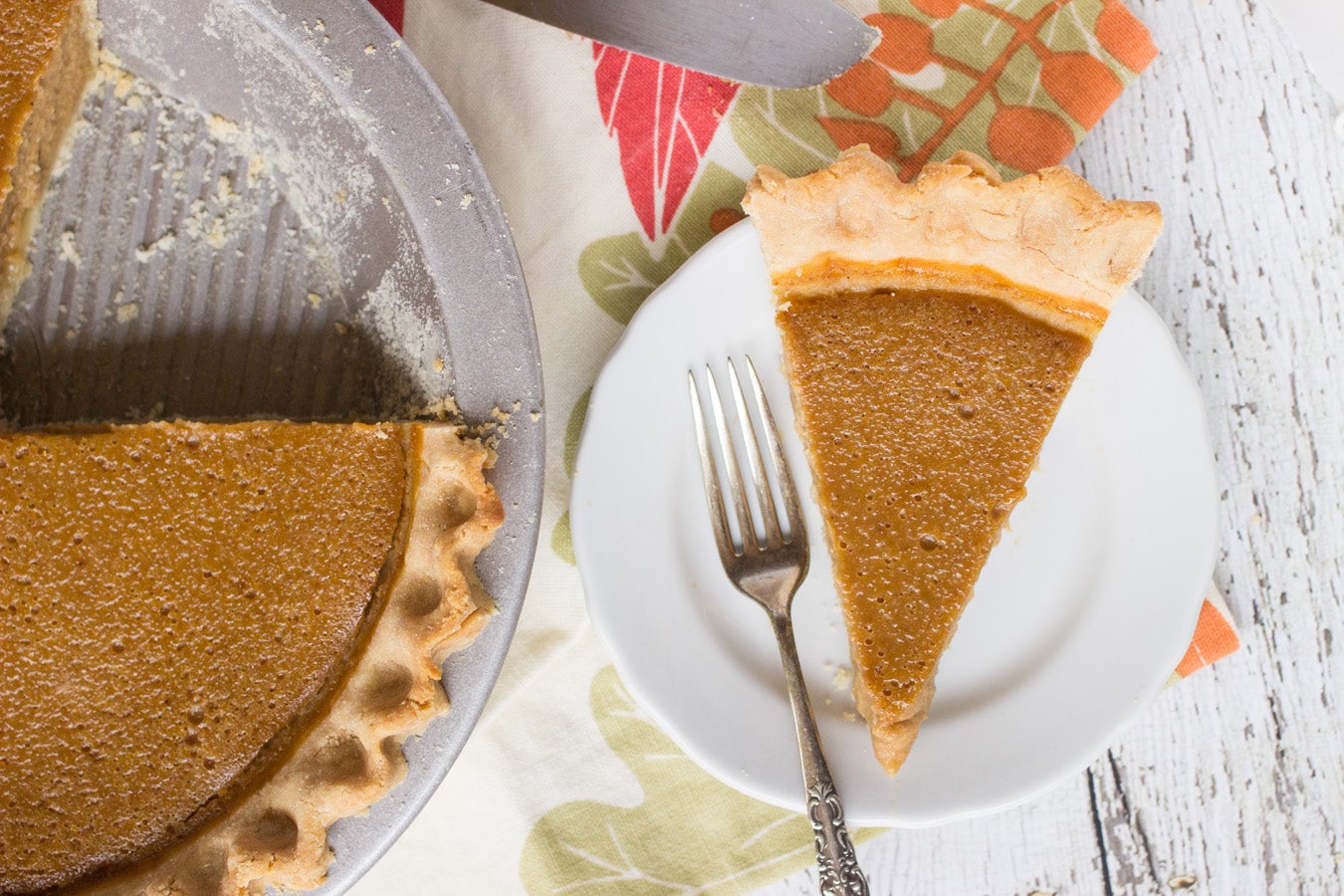 Now, before I let you go, I have to tell you about these treats we always used to make when I was a little kid from the leftover pie dough. They're bite-sized cinnamon roll-ups, and they're just to die for.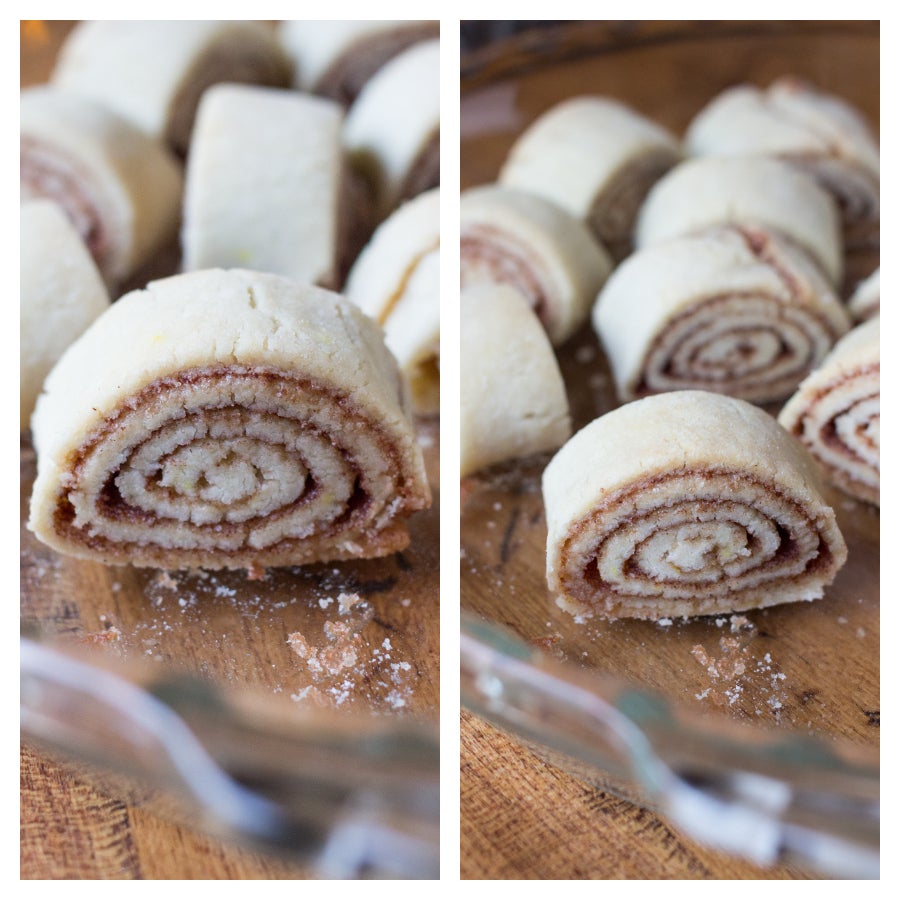 All you need to do is shape the extra pie dough into a rectangular disc. Roll it out so that it forms a large rectangle. Spread 3 to 4 tablespoons softened butter onto the dough, then sprinkle with about 1/4 to 1/3 cup cinnamon-sugar.
Start rolling the edge nearest your body and roll until you've almost reached the end. Lightly dampen the farthest edge from you with a touch of water and roll all the way through. Slice the rolls into 1" pieces.
Place the roll-ups in a pie dish and bake alongside the pie once you bring the oven temperature down to 350°F. They take about the same amount of time as the pie, and are a fabulous little treat to have with an afternoon tea or coffee. Enjoy!
And of course, we hope that you and your family enjoy this tasty gluten-free pumpkin pie this holiday season. If you have questions for us, leave them in the comments below. Happy baking!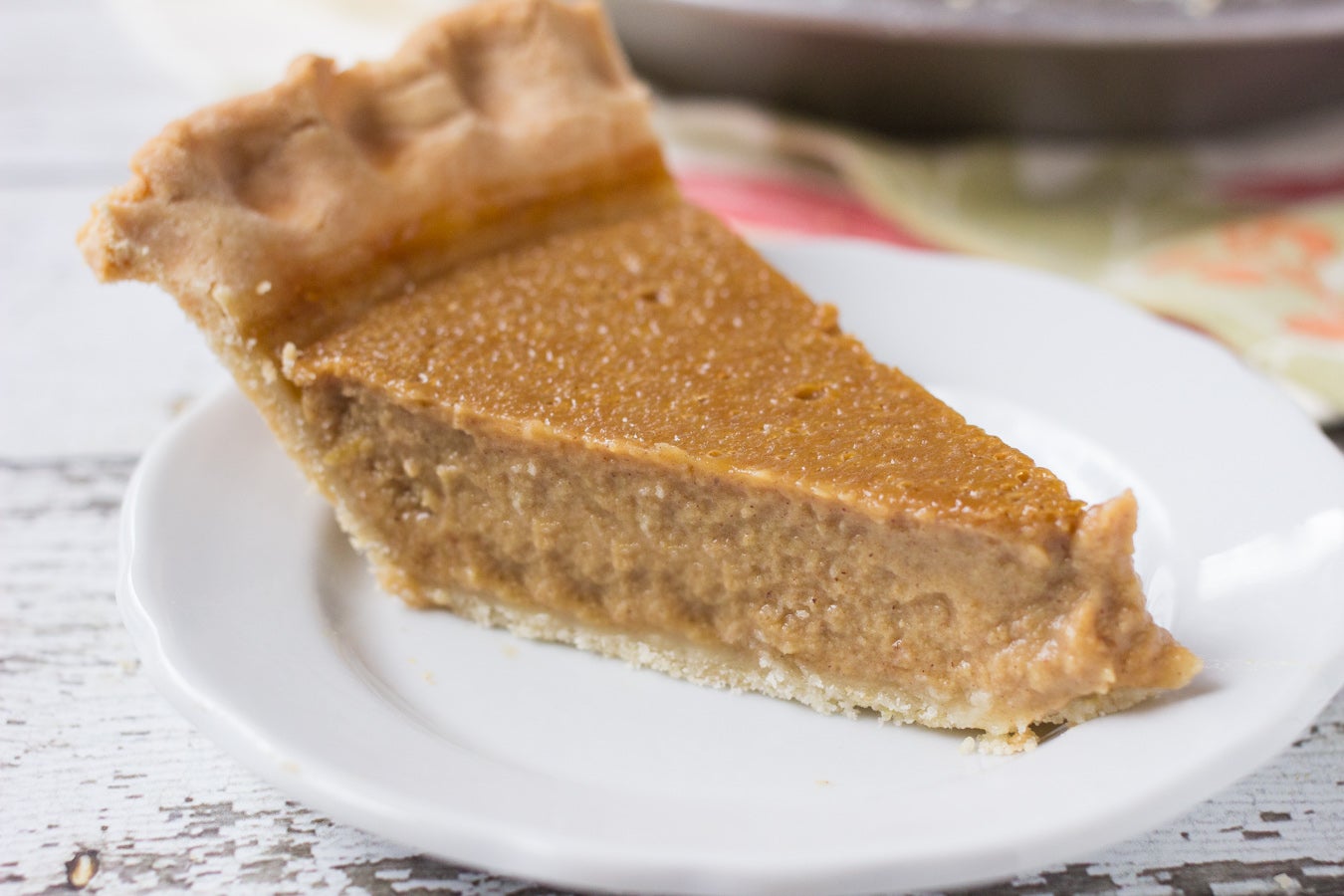 And we'd love for you to bake, enjoy, and review our recipe for Gluten-Free Pumpkin Pie!
Jump to Comments