Your apple pie recipe calls for "3 pounds apples, peeled, cored and sliced."
But what if you have a bagful of apples, the result of your apple-picking expedition to the orchard, and want to prepare the equivalent of "3 pounds apples, peeled, cored and sliced" – without a scale?
Or the apple crisp recipe says, "6 cups chopped apples." You're on your way to the store – how many apples do you need to buy to end up with 6 chopped cups?
How do you translate the volume or weight of whole apples to that of prepared apples ahead of time – before you actually peel, core, chop or slice, and measure?
Here's how –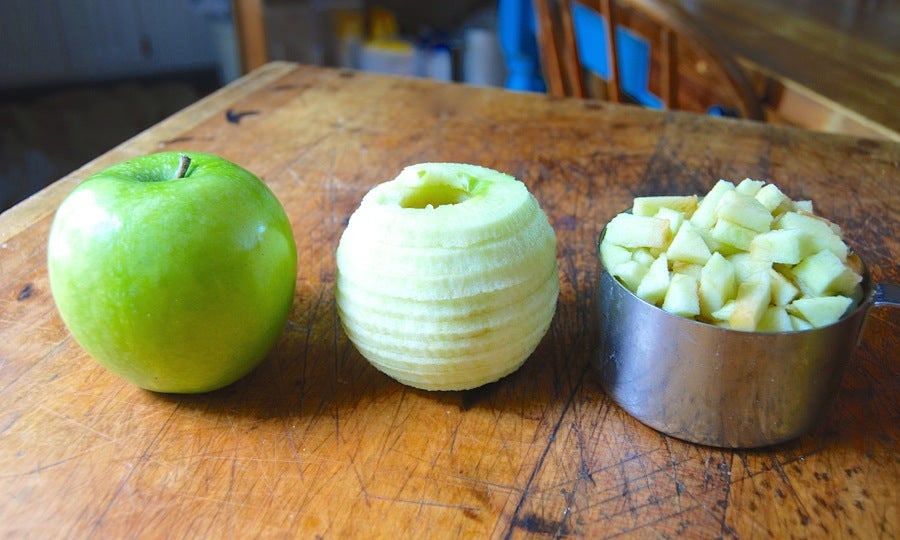 Spoiler alert – if you don't find research and math interesting, and want "just the facts, ma'am" - scroll to the bottom line at the end of this post.
You lose about 30% of an apple, by weight, when you peel and core it. This will vary somewhat, of course, depending on apple variety and juiciness; this isn't exact science. But it's a place to start.
A cup of chopped/sliced apples (again, this will vary slightly with apple variety/freshness and size of dice/slice) weighs about 3 1/2 ounces.
Notice I say ABOUT 3 1/2 ounces; obviously, the way you slice them, as well as the season (winter-storage apples weigh less than fresh apples) will make a difference. Don't stress if your cup of apples weighs 3 ounces, or 4 ounces, OK?
Let's start with a pound of apples. They lose about a third of their weight once they're prepared. (My fellow test baker and trained chef, Susan Reid, points out that if I were a chef, I'd say that the "yield %" of apples is about 65%. Thanks, Susan!) So that original pound of apples becomes a generous 10 ounces of peeled, cored, chopped/sliced apples. Since a cup of prepared apples weighs about 3 1/2 ounces, 1 pound of whole apples translates to about 3 cups of prepared apples.
OK, now let's start with a recipe calling for 8 cups sliced apples. A pound of apples will yield 3 cups; so for 8 cups prepared apples, you'll need about 2 2/3 pounds whole apples (make it 2 3/4 pounds, if you're at the supermarket weighing).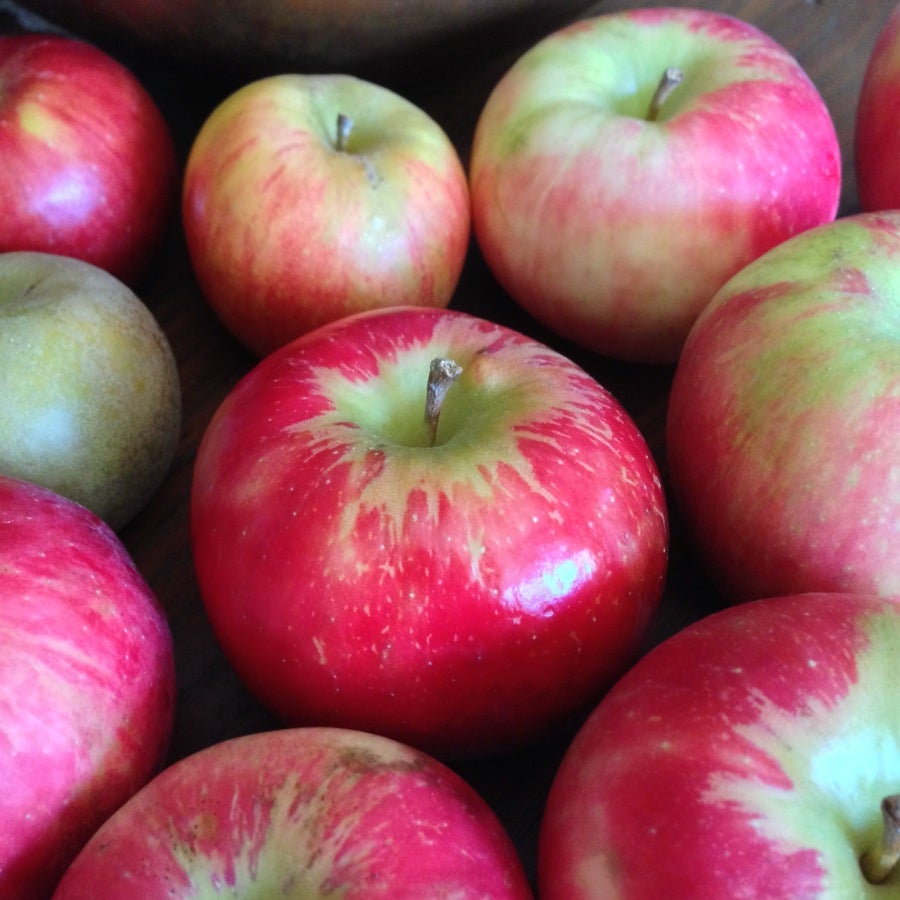 I tried this math with different sizes of apples; large apples yield slightly more prepared apples per pound than small apples.
Which makes sense – the size of the apple core or peel doesn't change much from small apple to large apple; so large apples yield slightly more "usable parts."
One more thing. Does a cup of sliced apples weigh the same as a cup of chopped apples?
Depends on the size of the slice/size of the dice... but yeah, basically they weigh the same.
Bottom line: if you remember nothing else, stash this in your memory bank – a pound of whole apples will yield about 3 cups prepared apples.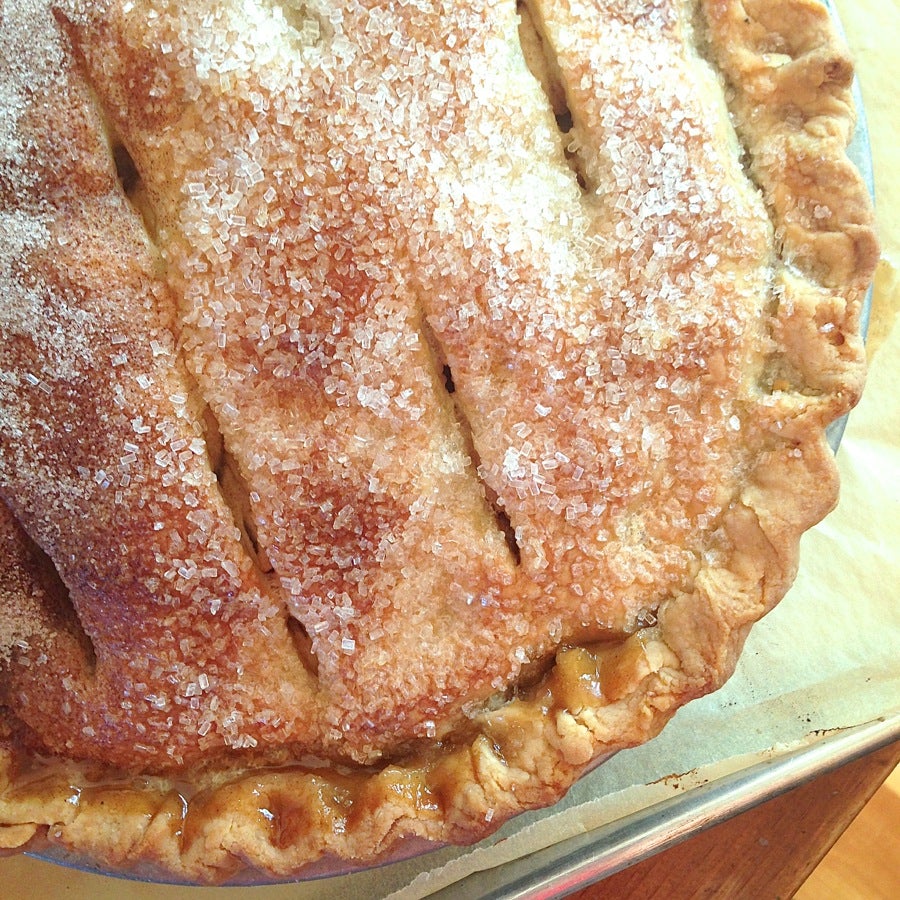 Starting there, you can do the easy math to figure out just how many apples you need for that blue ribbon apple pie!
Jump to Comments