The air is getting crisper, the days are getting shorter, and to most people that means autumn is upon us. Here at King Arthur Flour, it means baking season is upon us! And our new favorite way to kick off the baking season is with our Bakers' Harvest Conference, Supper, and Festival.
This year's Bakers' Harvest took place September 4-6 – three days of food-filled fun.
Let's start with the conference. Once again, the King Arthur Flour Baking Education Center put together a two-day conference with hands-on classes, seminars, bakery crawls, and more. Classes and seminars were led by our Baking Education Center instructors, as well as several top-notch guest instructors.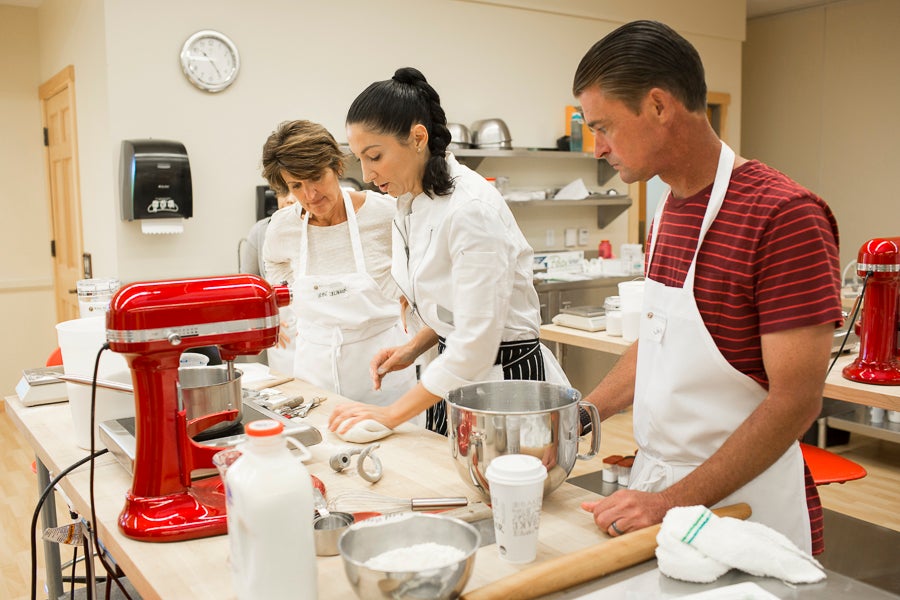 Guest instructor Gesine Bullock-Prado teaches students how to make a spectacular showpiece dessert.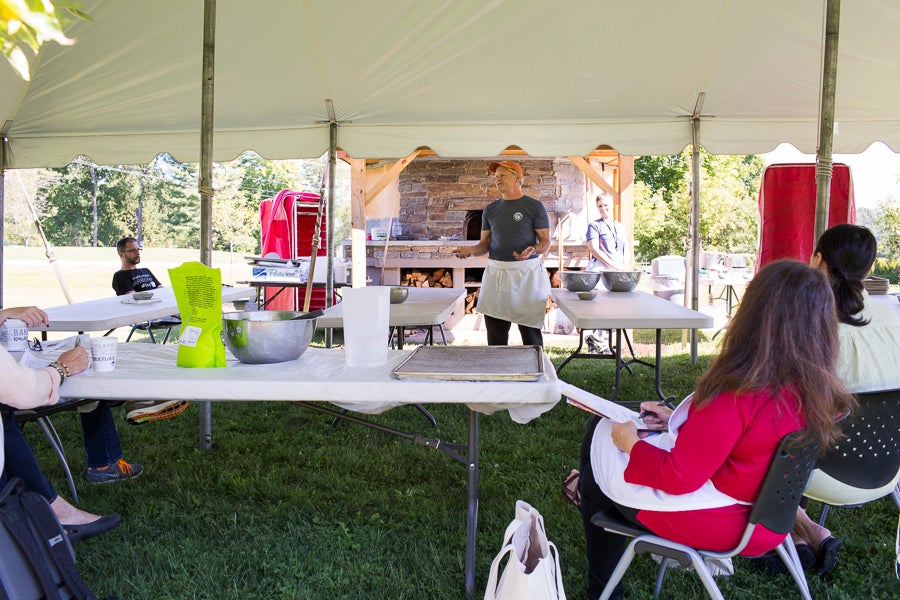 Jeffrey Hamelman, director of the bakery here at King Arthur Flour, teaches at our outdoor wood-fired oven.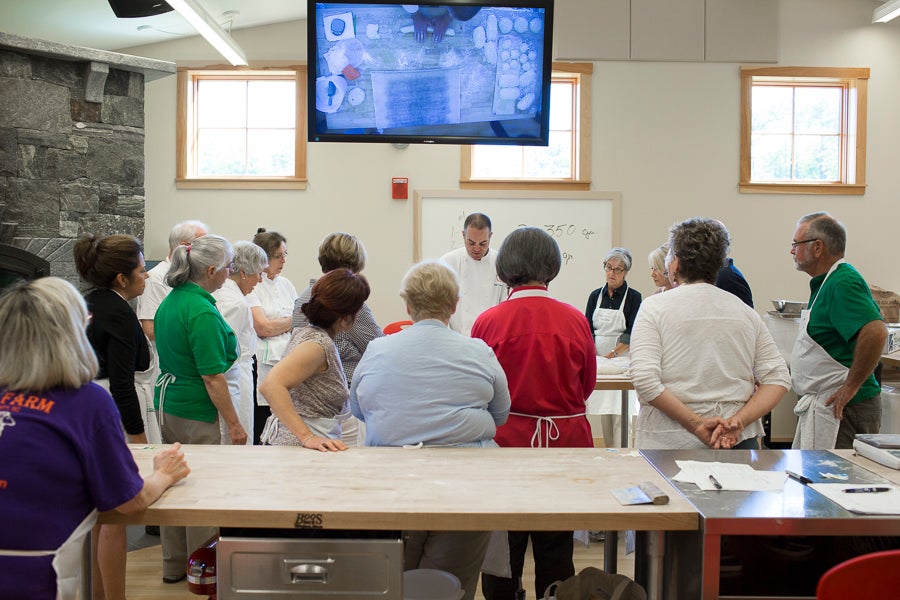 Jeff Yankellow, one of our King Arthur Flour regional sales managers, teaches yeast bread shapes and techniques.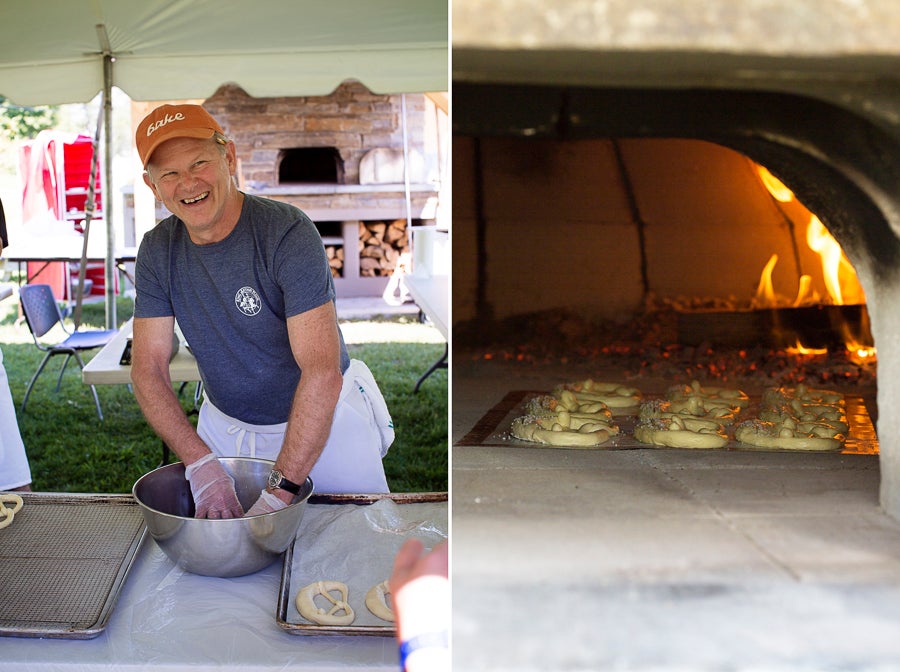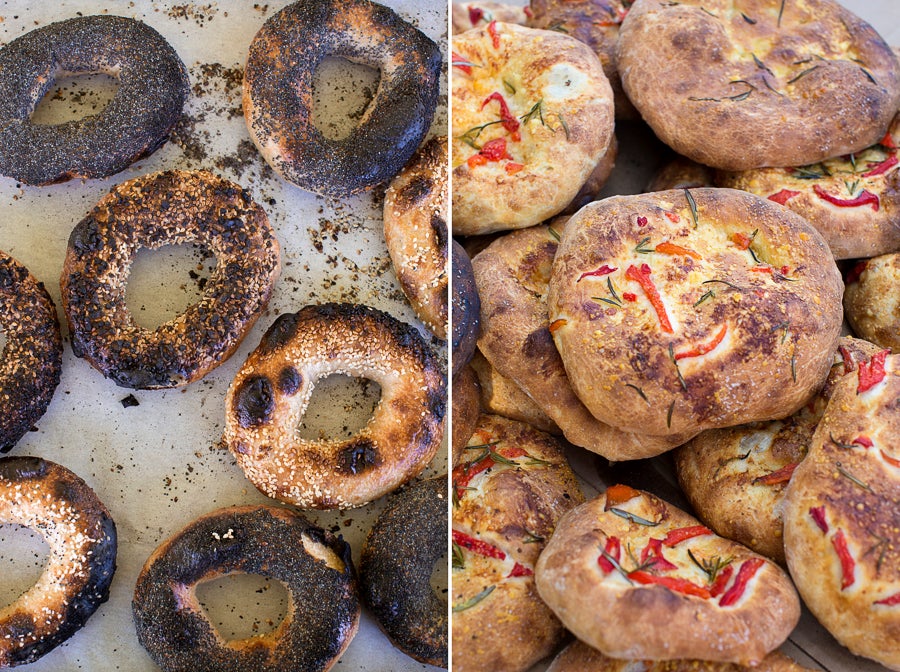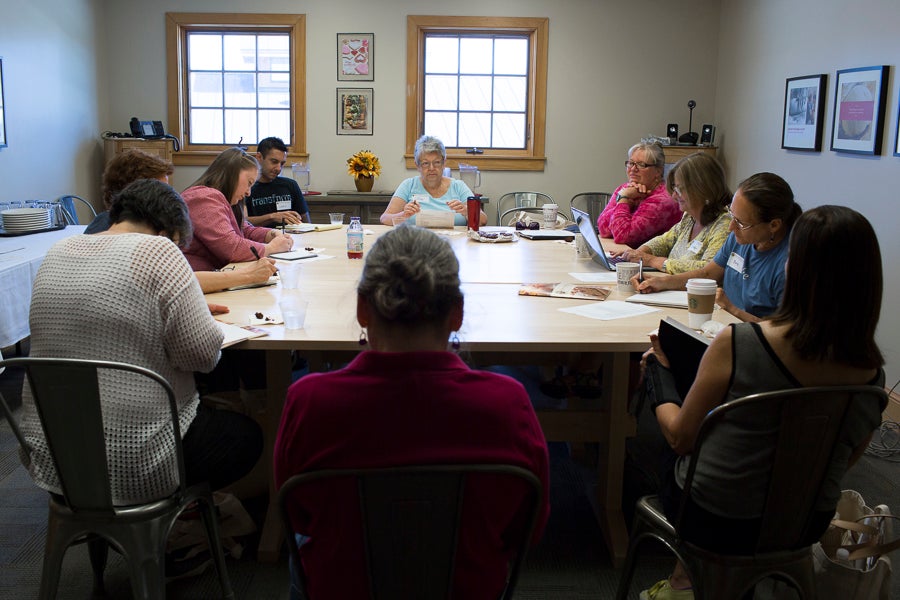 Susan Reid and PJ Hamel lead a panel on recipe writing.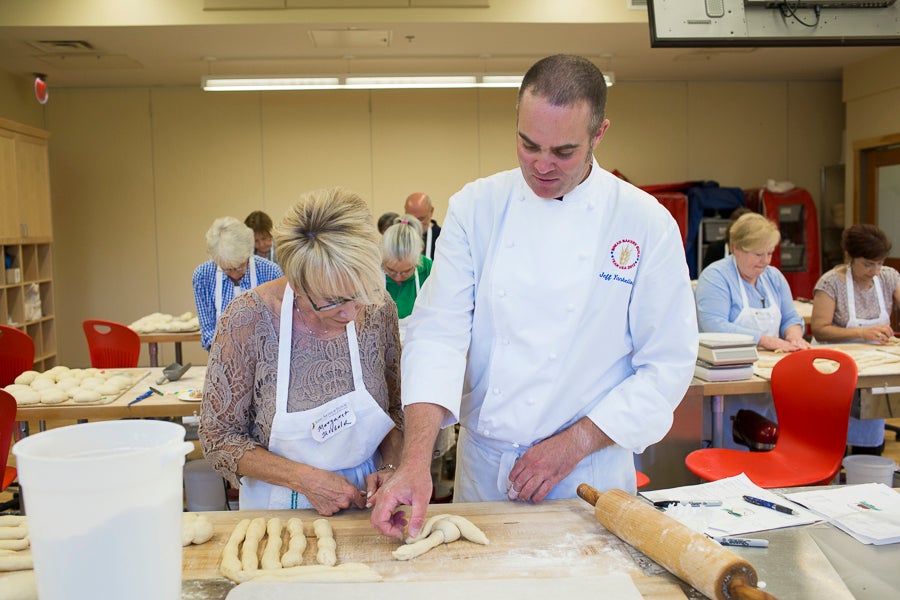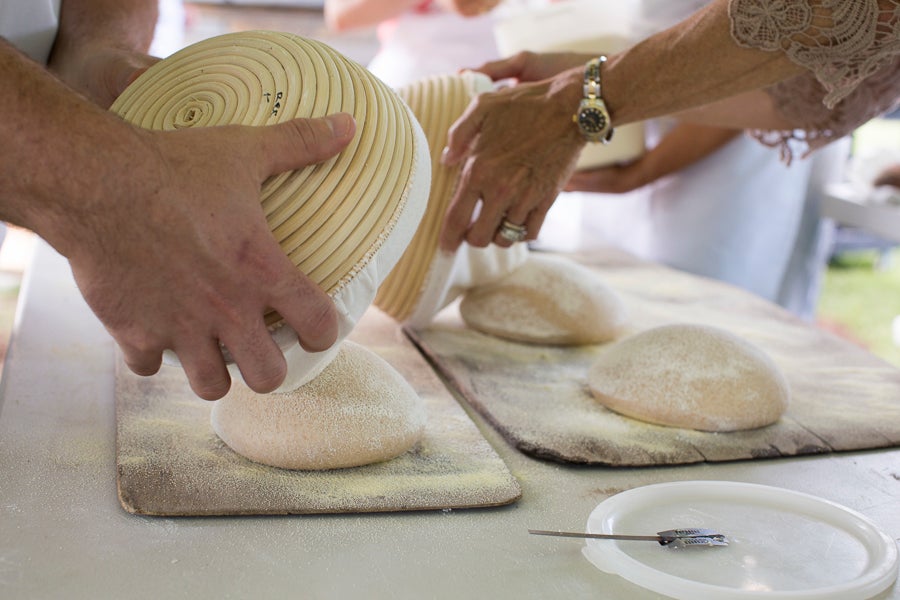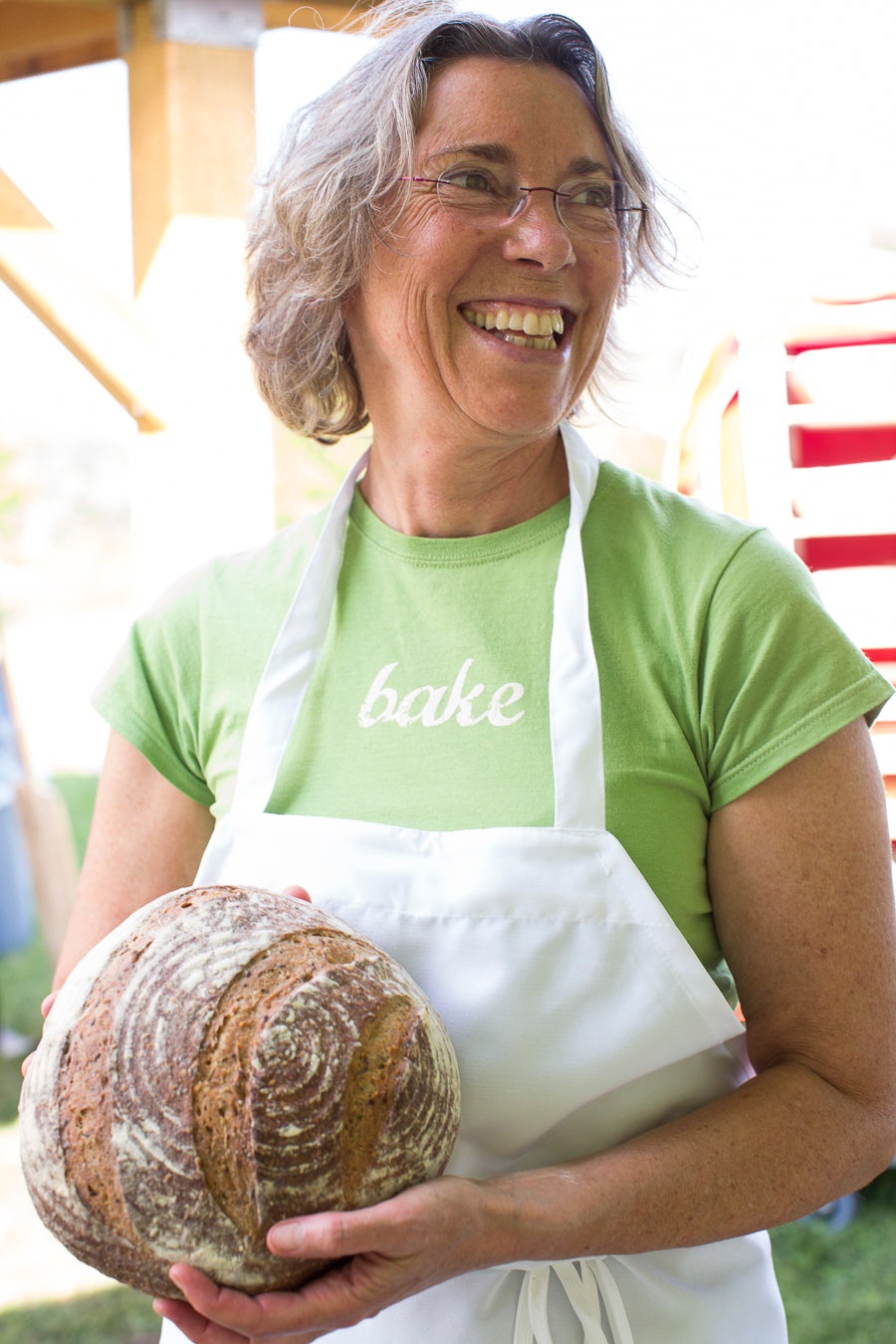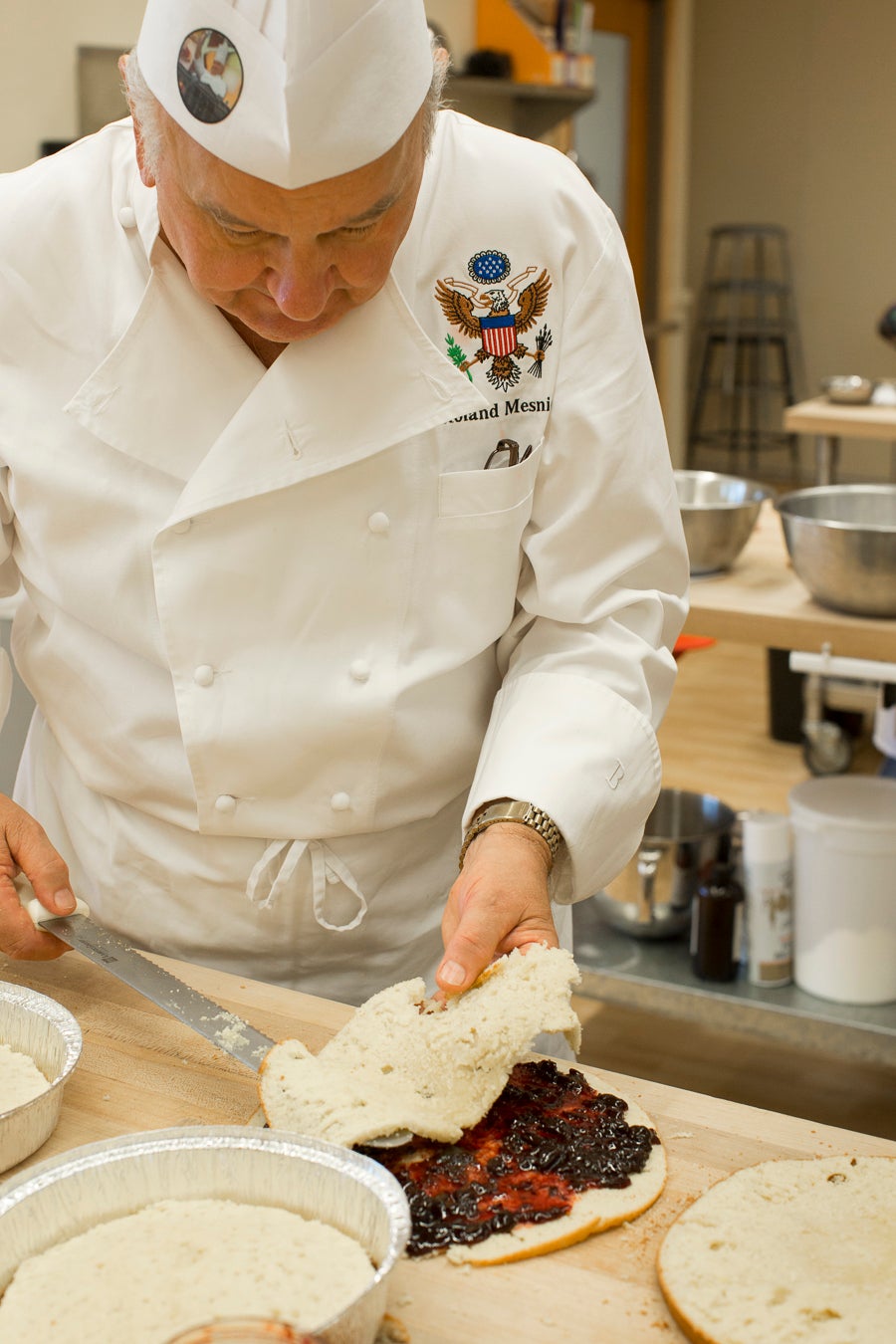 Former White House pastry chef Roland Mesnier teaches a class on special-occasion cakes.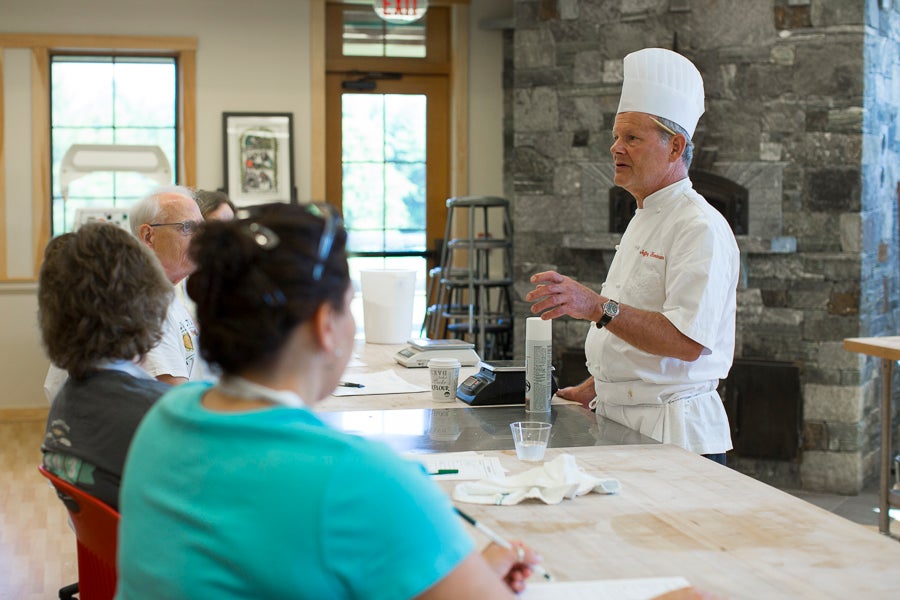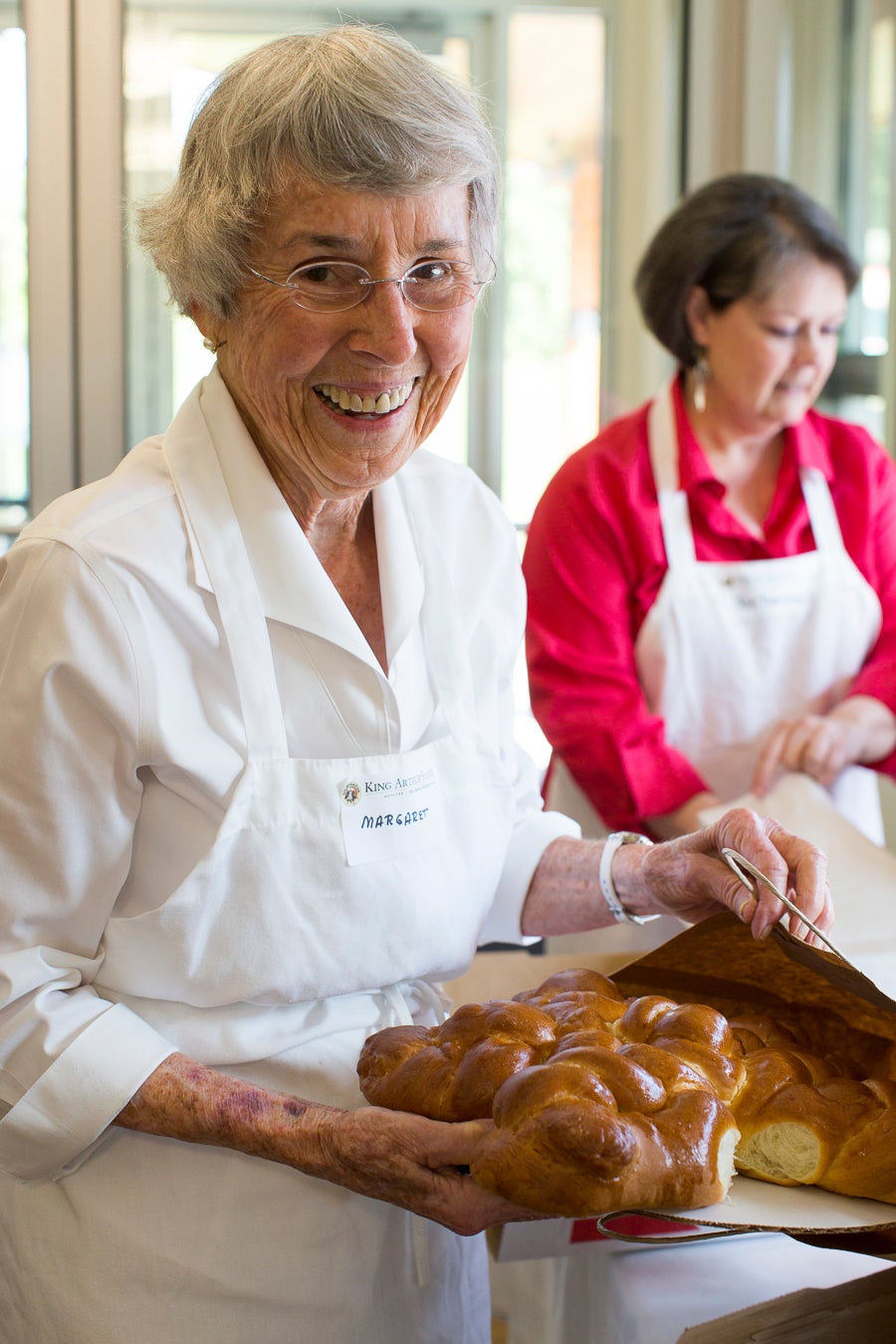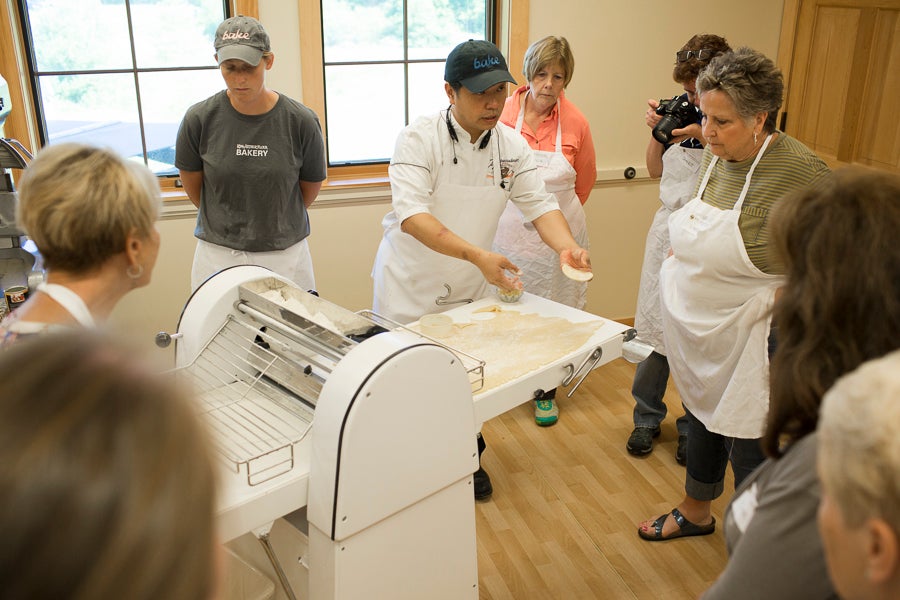 Guest instructor Peter Yuen teaches a class on prize-winning pastries.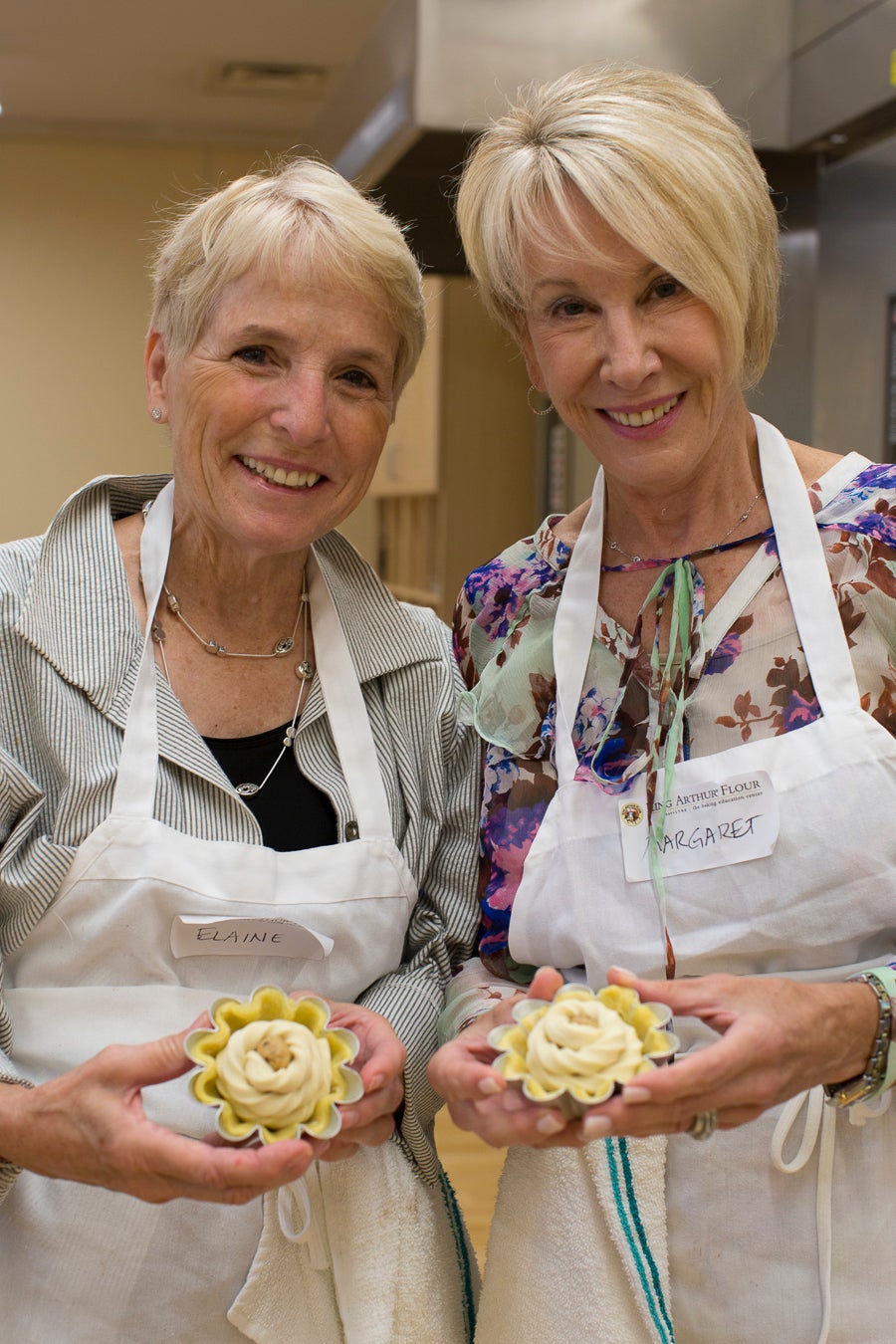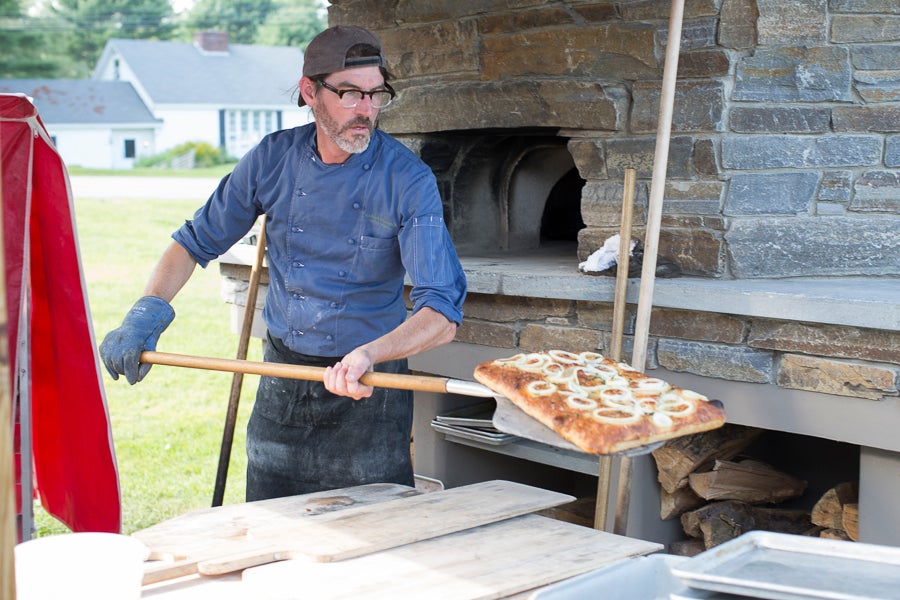 Johnson & Wales bread instructor Richard Miscovich shows students new ways to use a wood-fired oven.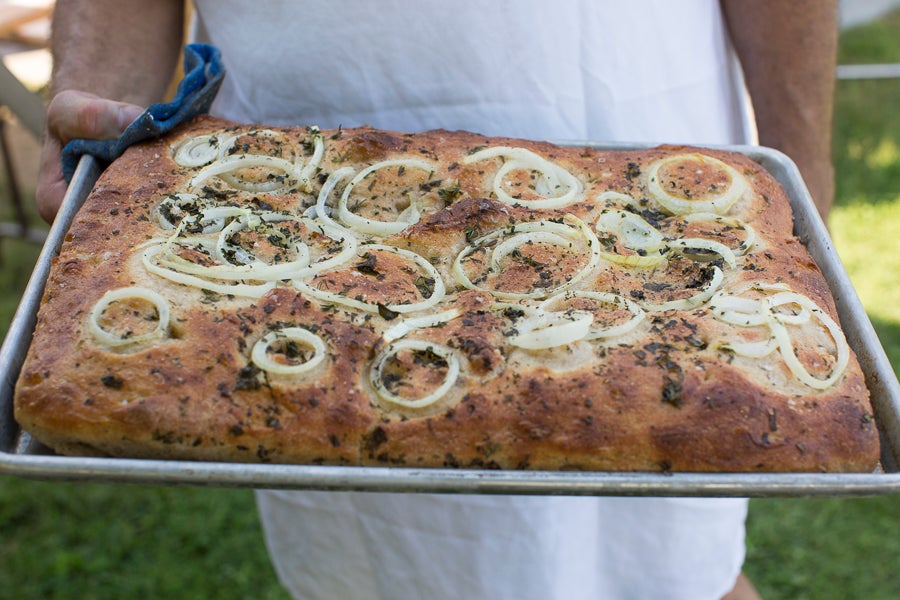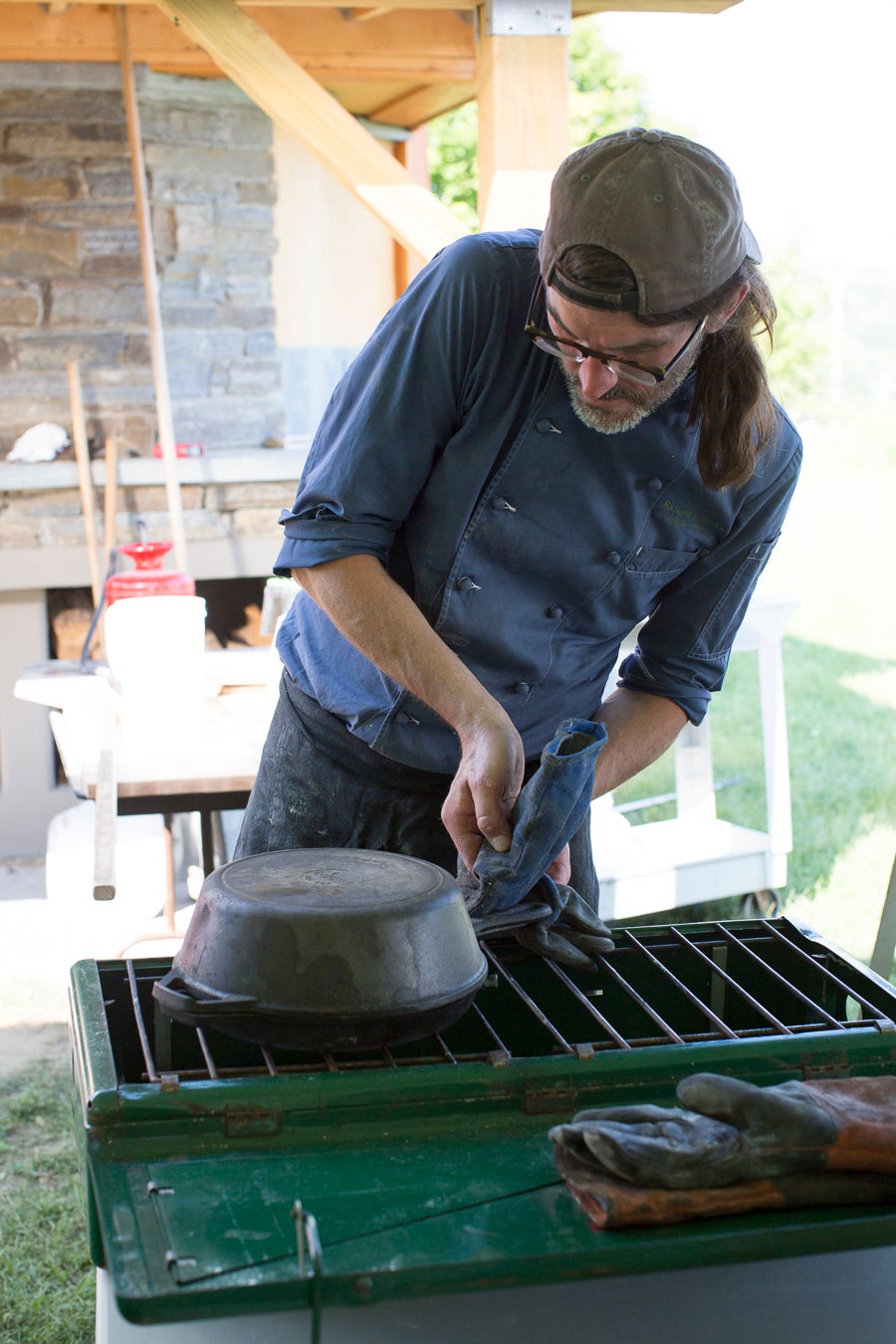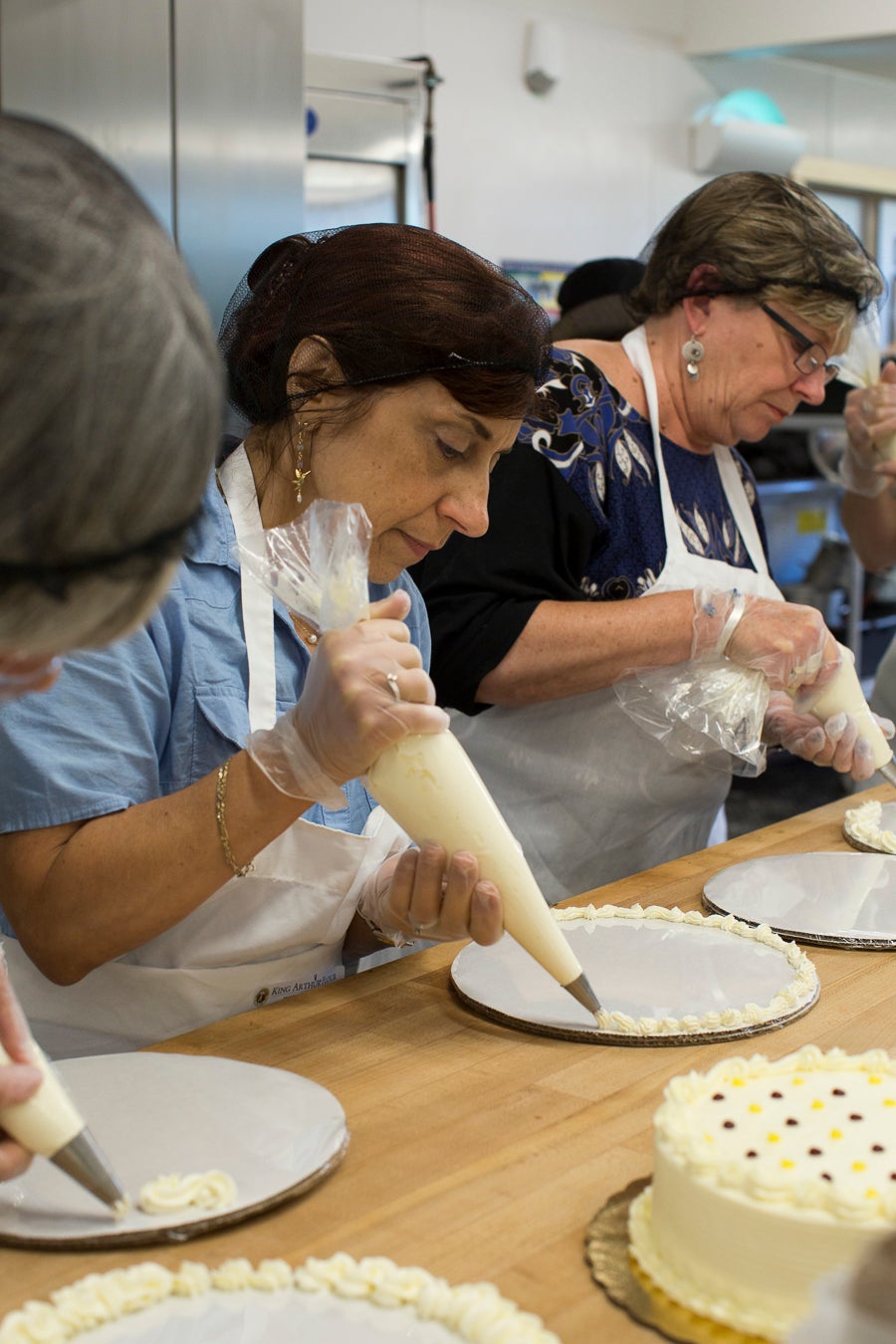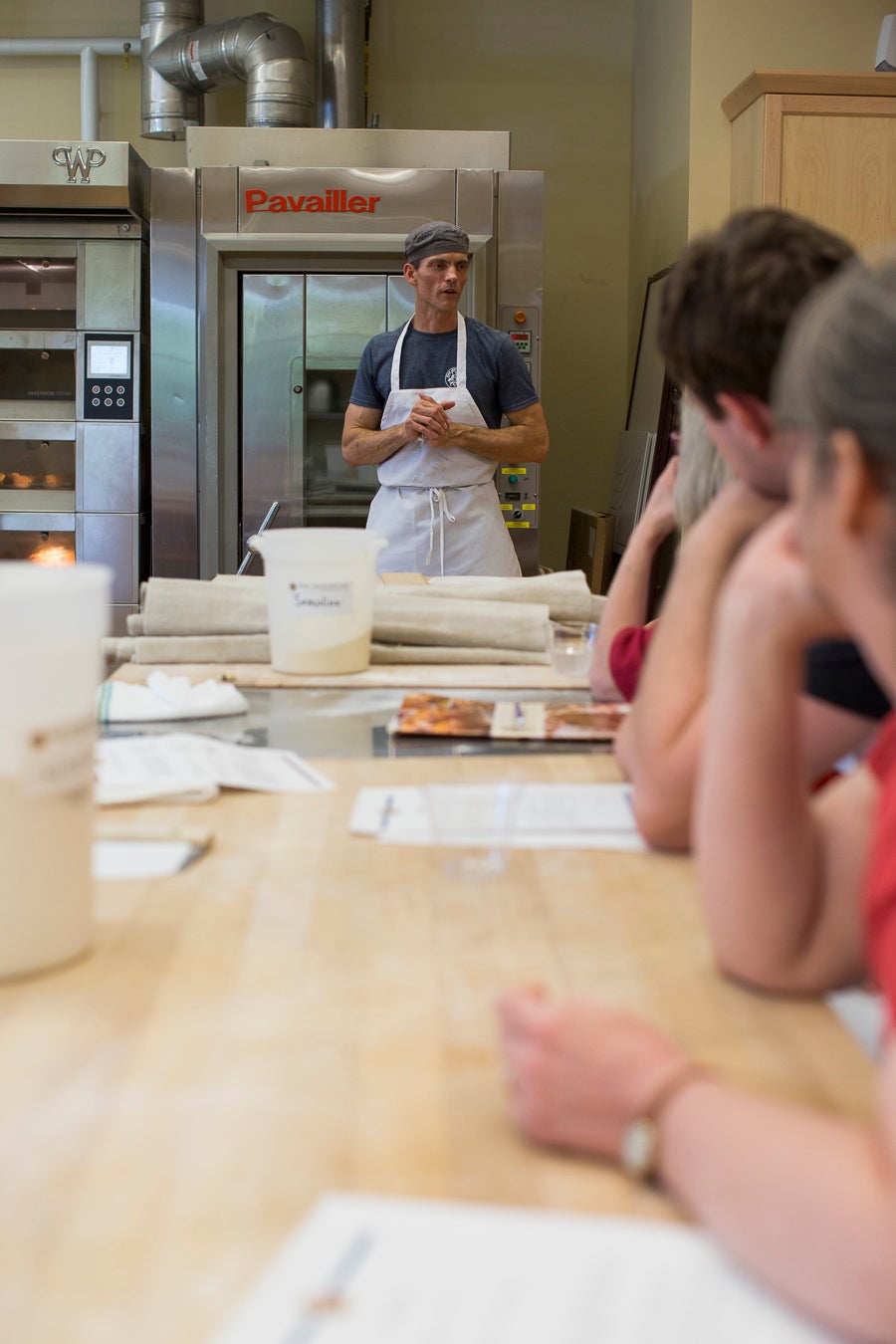 King Arthur Flour head baker Martin Philip teaches a class on bakery breads.
Friday night featured a tasting supper fundraiser for Hunger Free Vermont. Over 15 local restaurants and farms participated in this delicious event. Attendees sampled each chef's specialty, while enjoying a whiskey, craft beer, or glass of wine. This year King Arthur Flour was able to donate $16,000 to Hunger Free Vermont.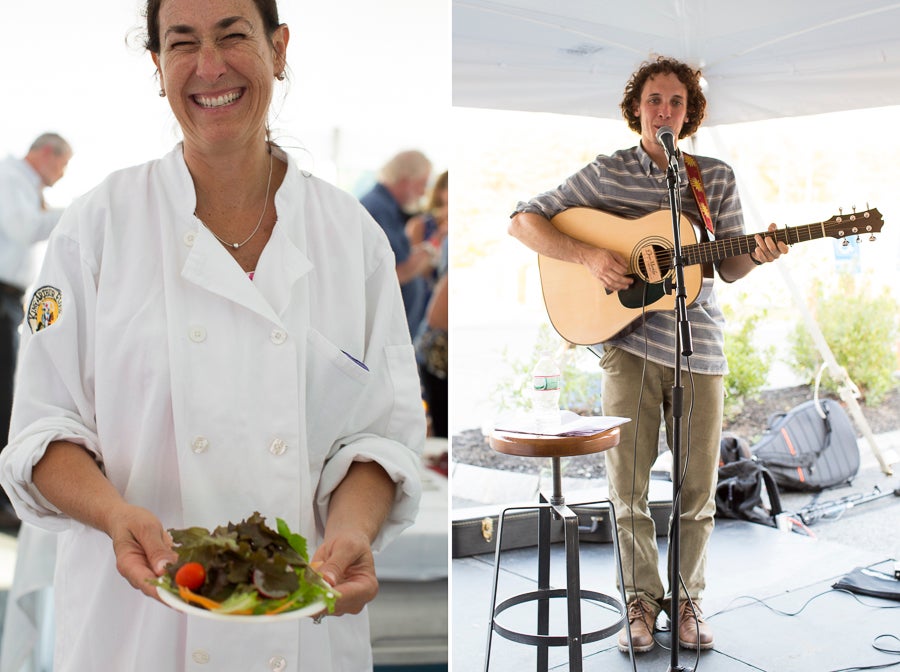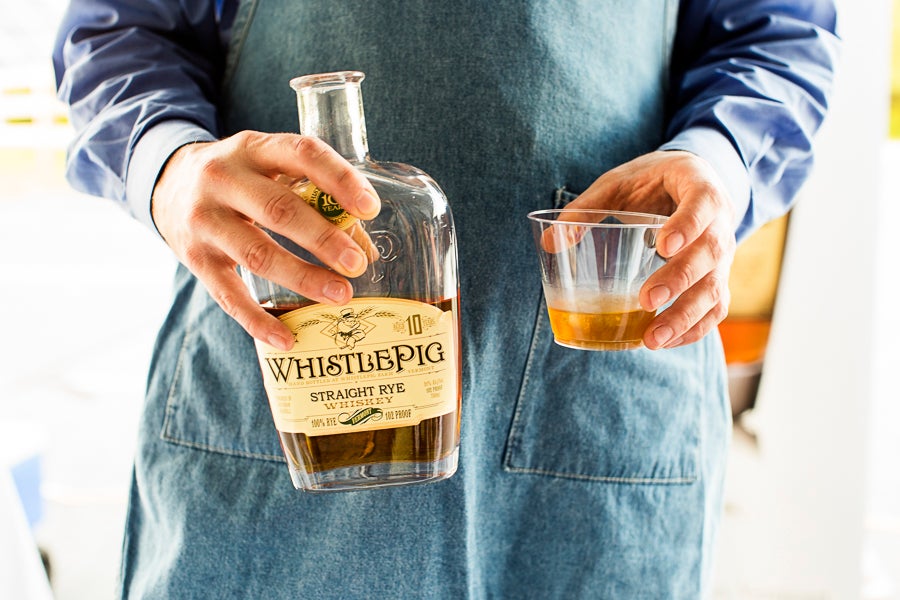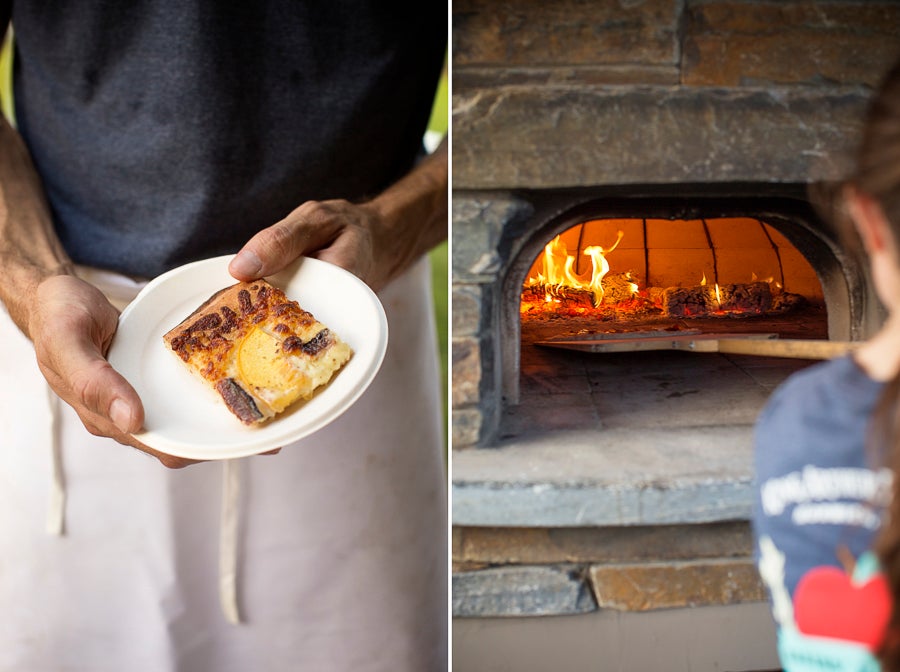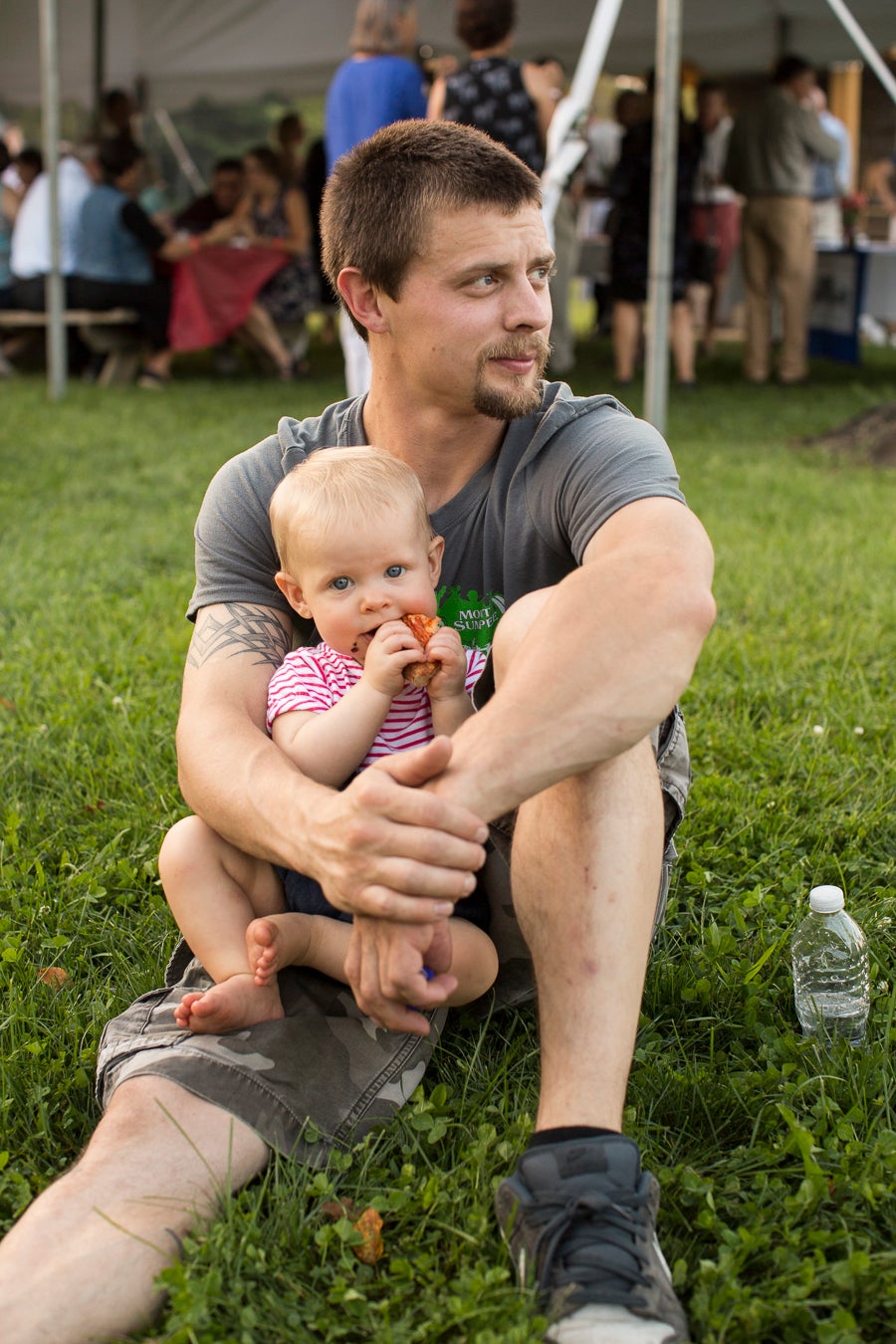 Saturday marked our Bakers' Harvest Festival – with activities, entertainment, and local eats for all ages. There was vendor sampling and selling throughout our store. And, in our beautiful courtyard, live music and interactive activities for children.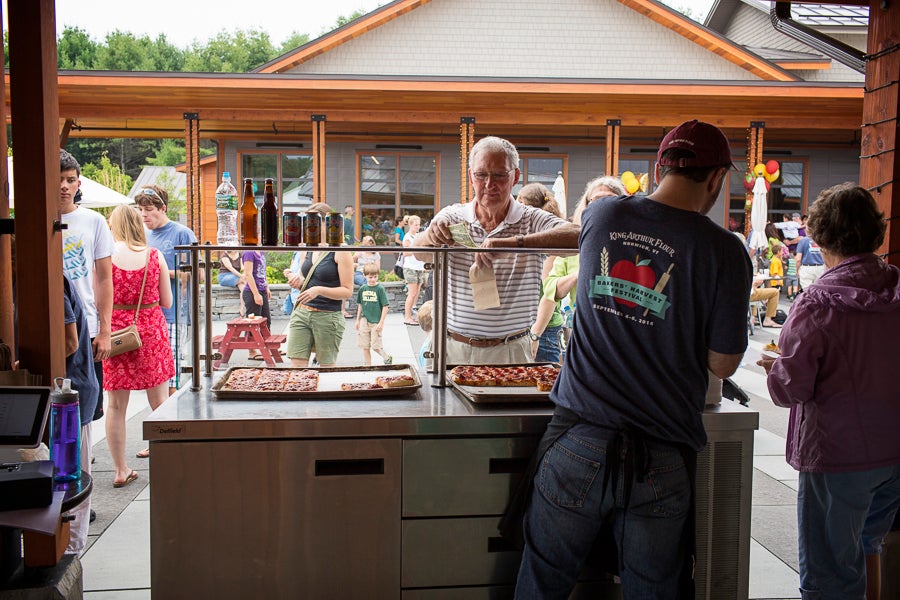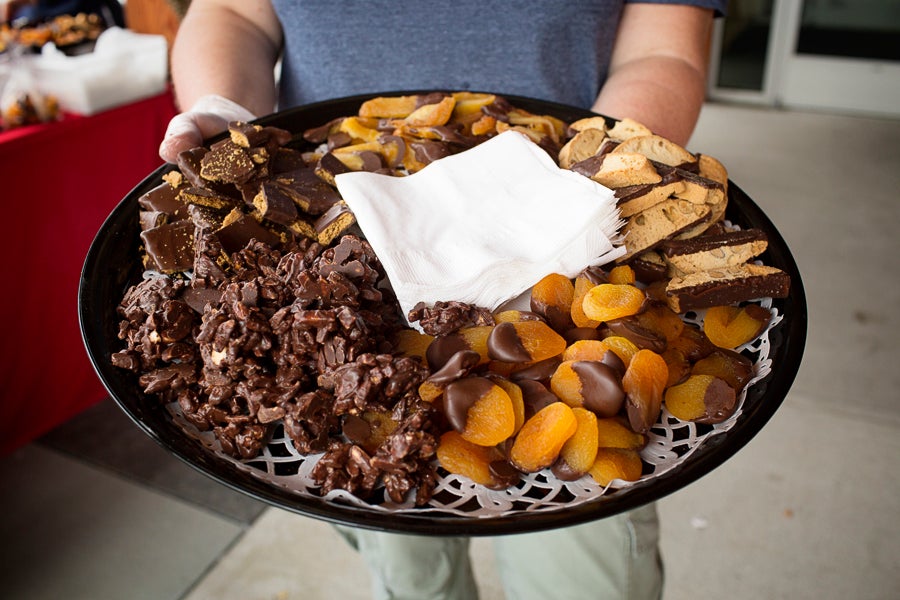 King Arthur Flour chocolates were sampled on the courtyard.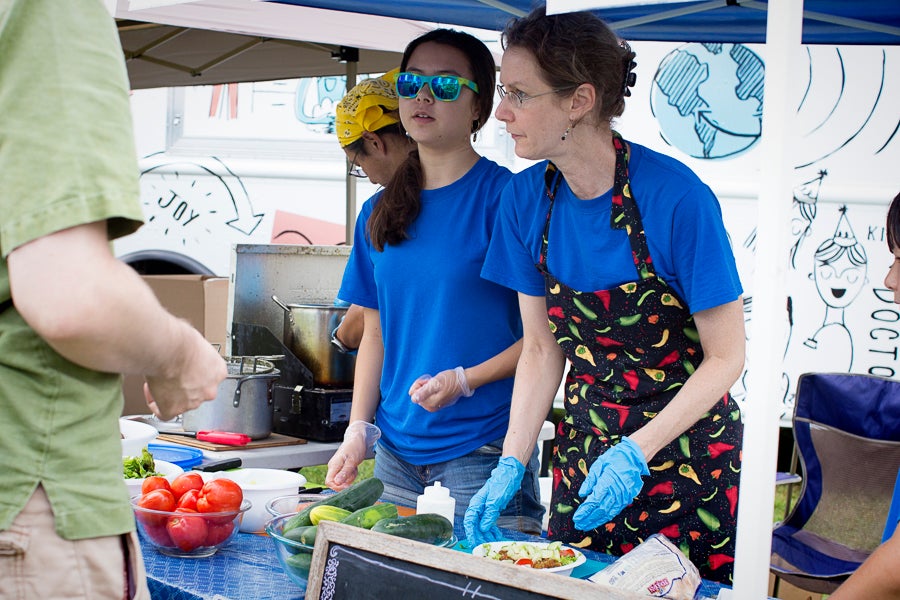 Falafel Factory was back again this year.
Vermont Fresh Pasta sampled ravioli and pesto.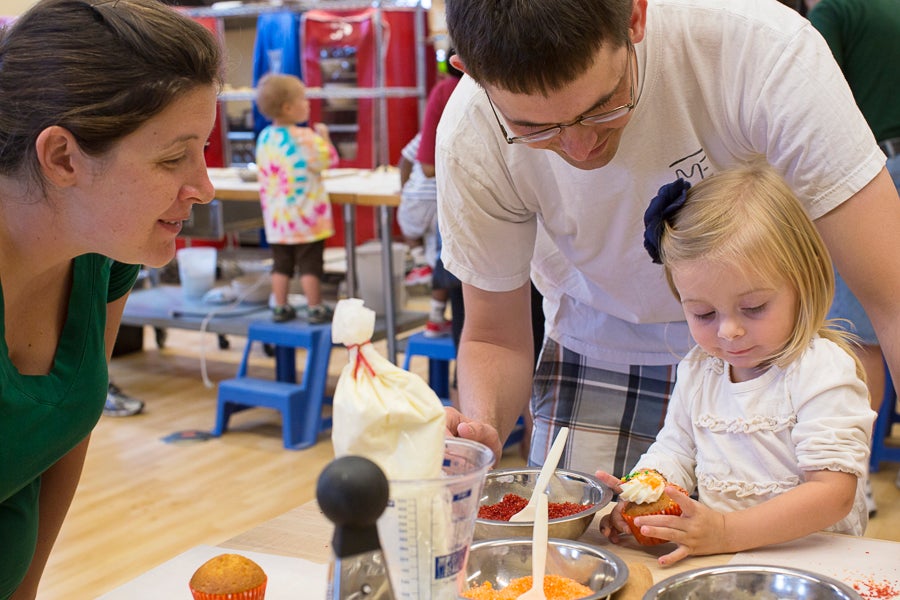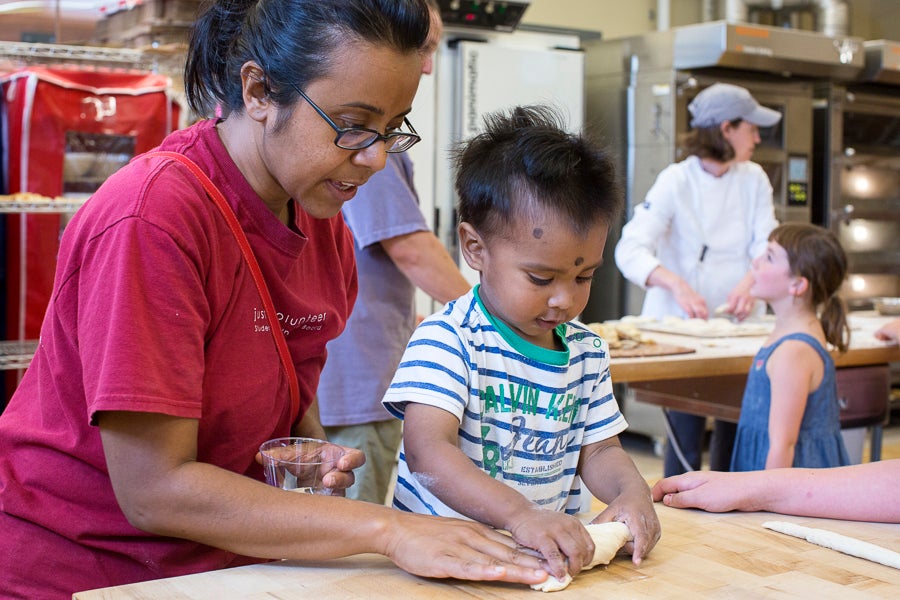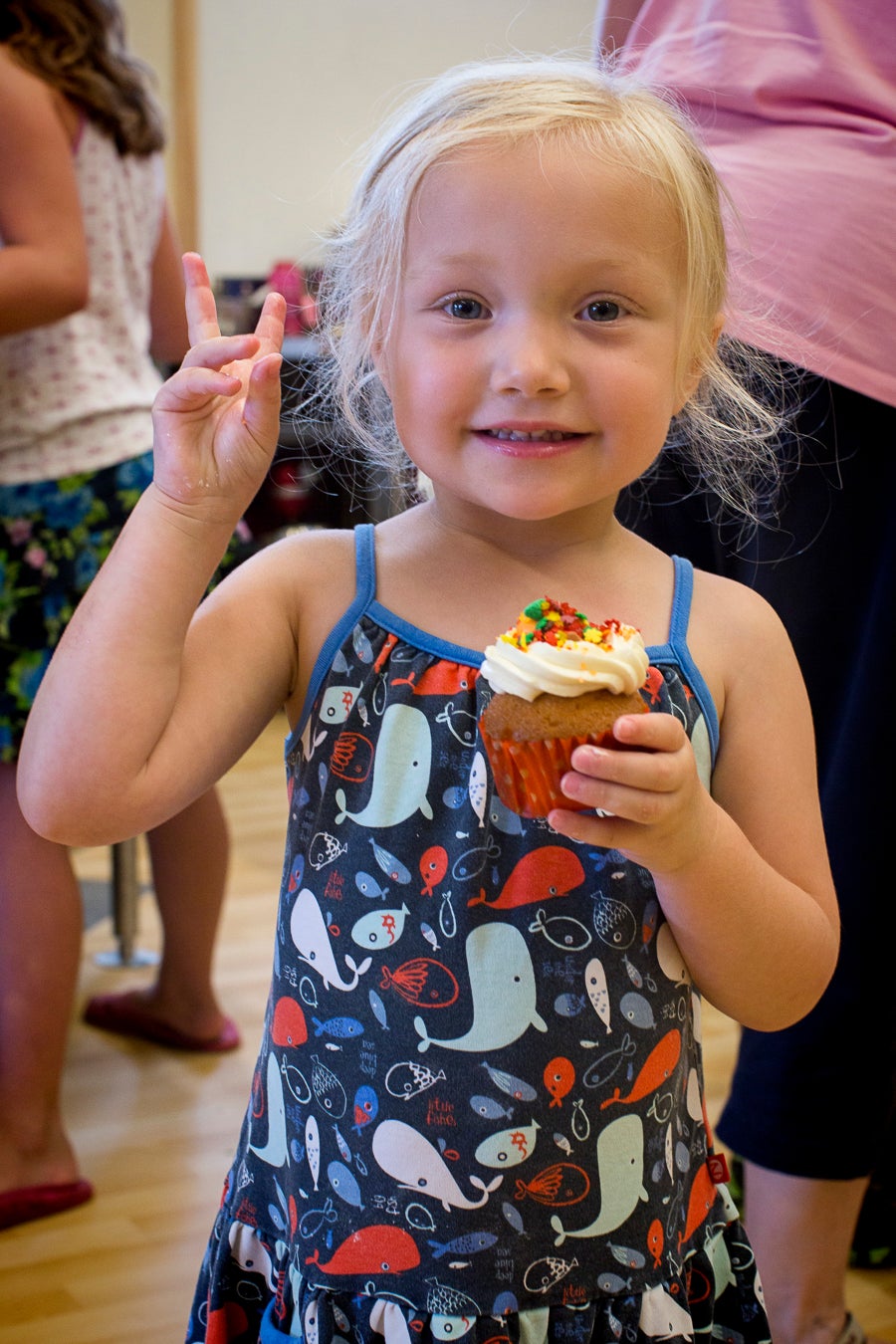 Kids decorated cupcakes and twisted pretzels in the King Arthur Flour Baking Education Center.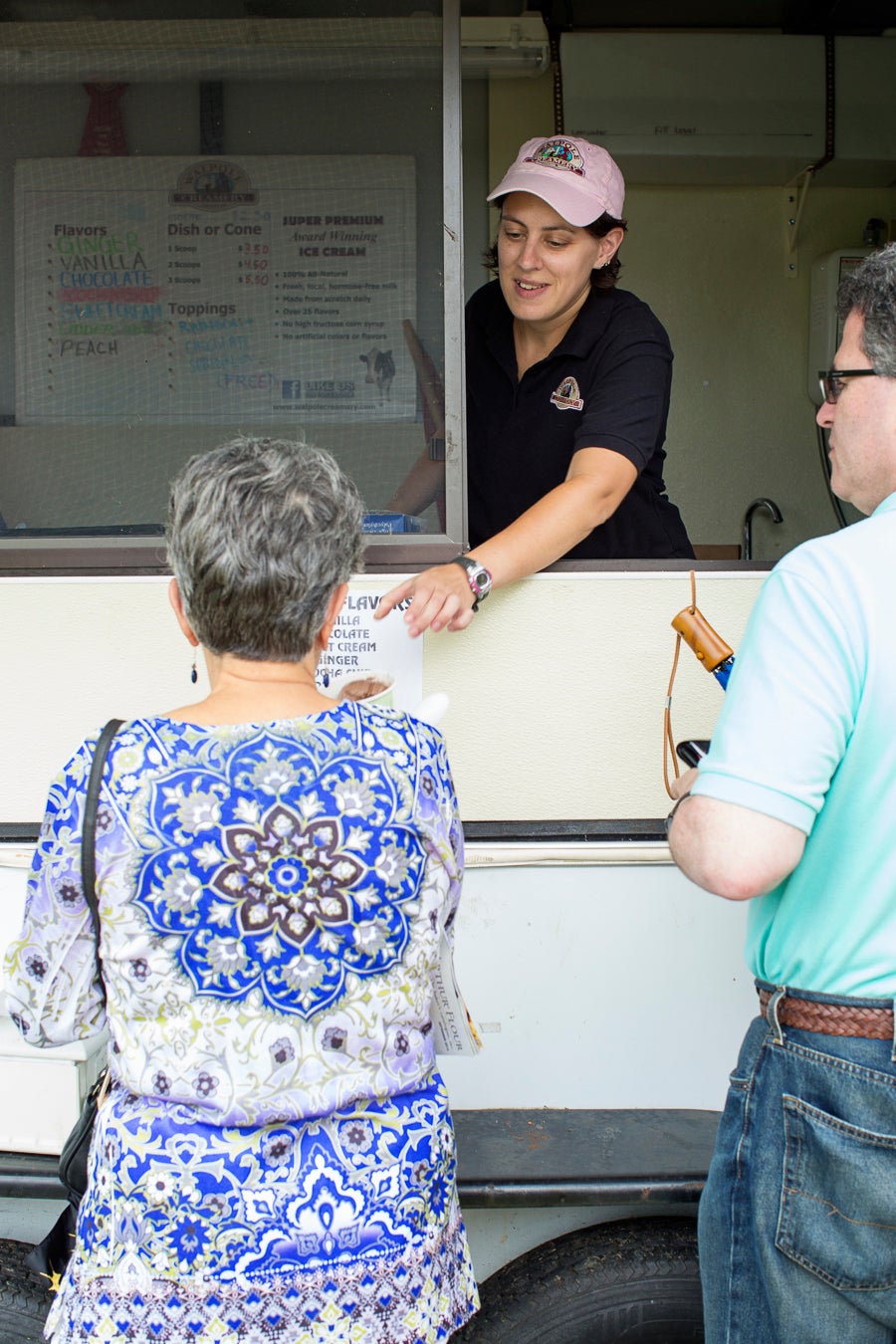 Walpole Creamery was scooping ice cream – much appreciated on such a hot day!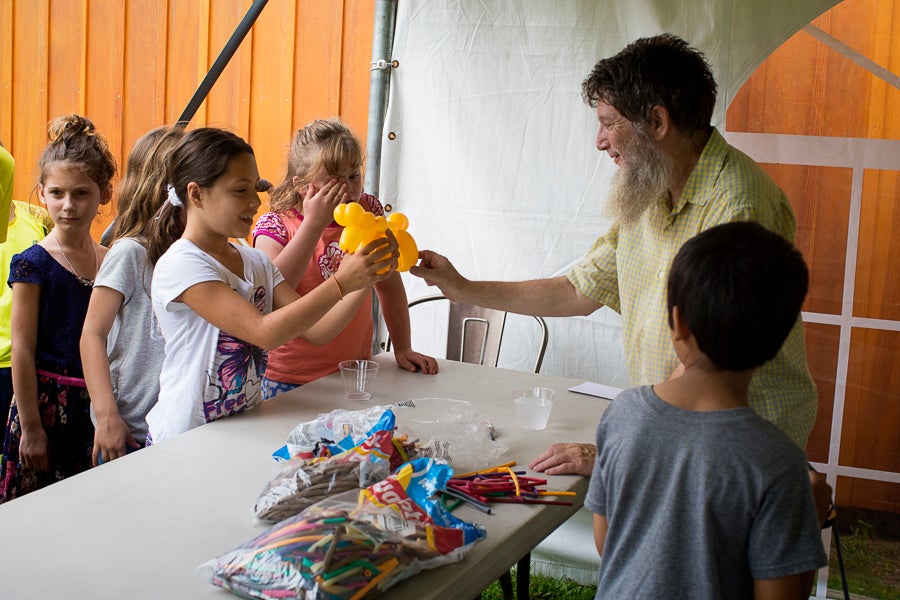 Emad twisted balloon animals and flowers for a line of happy children.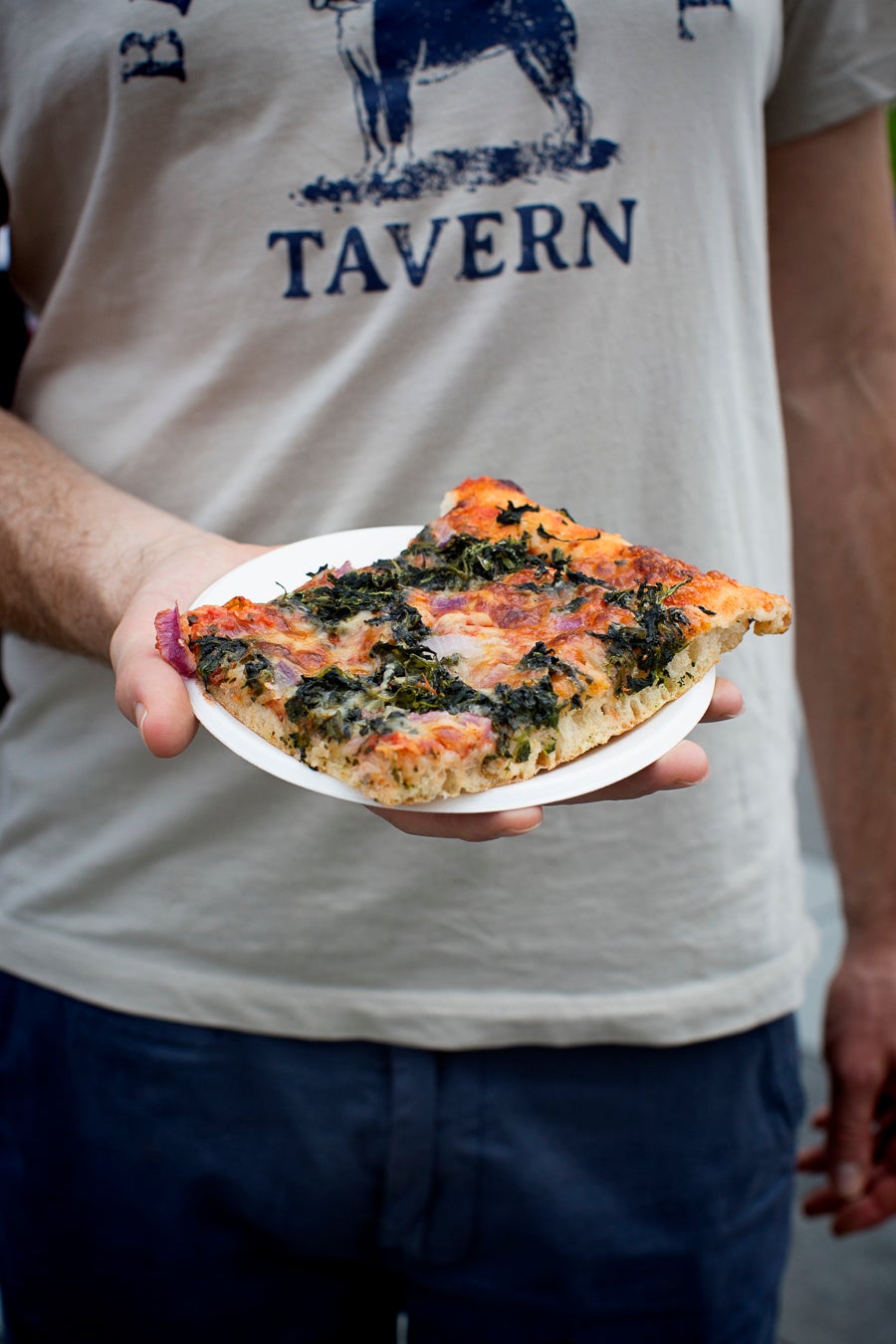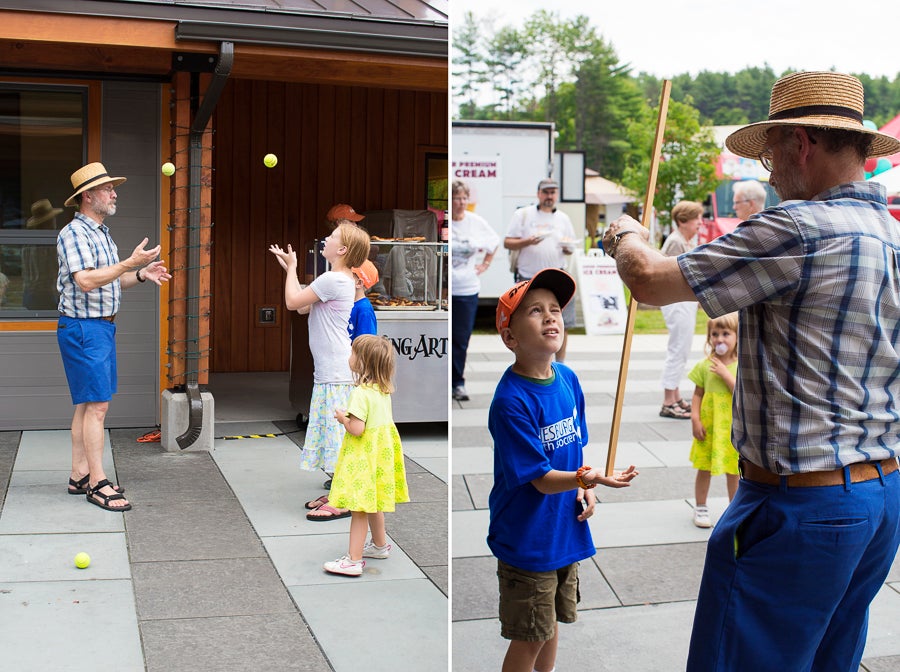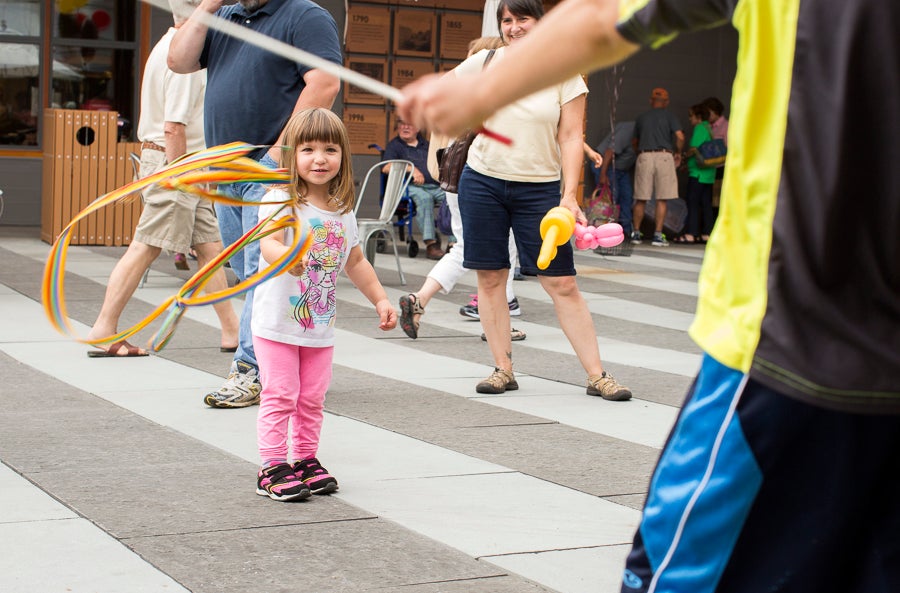 The Juggler Man got the crowd involved, teaching people to juggle and use props.
Everyone had fun putting their face in the big flour bag.
Three of King Arthur Flour's professional bakers returned to compete in a live baking competition, SCRATCHED. Robyn Sargent, representing the Baking Education Center; Jeffrey Hamelman, representing the bakery, and Susan Reid, representing the test kitchen, expertly incorporated three mystery ingredients in the basket (tomatoes, powdered doughnuts, and rosemary, mint and basil) into their desserts.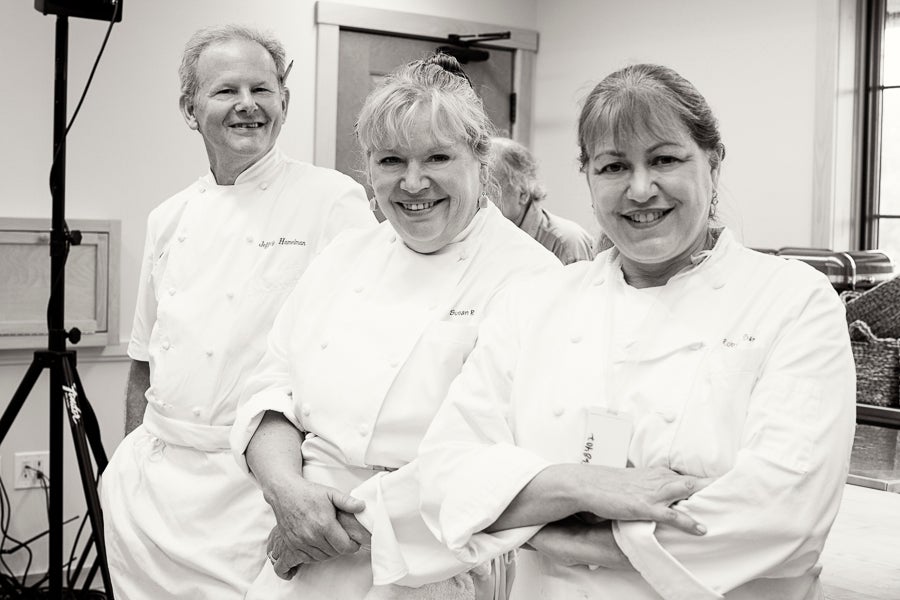 Jeffrey, Susan, and Robyn wait for the live baking competition to start.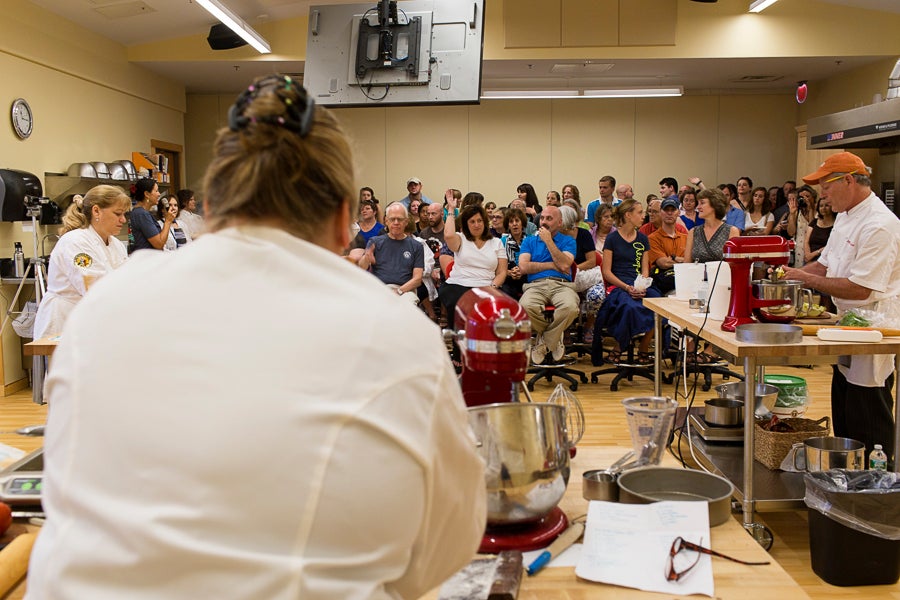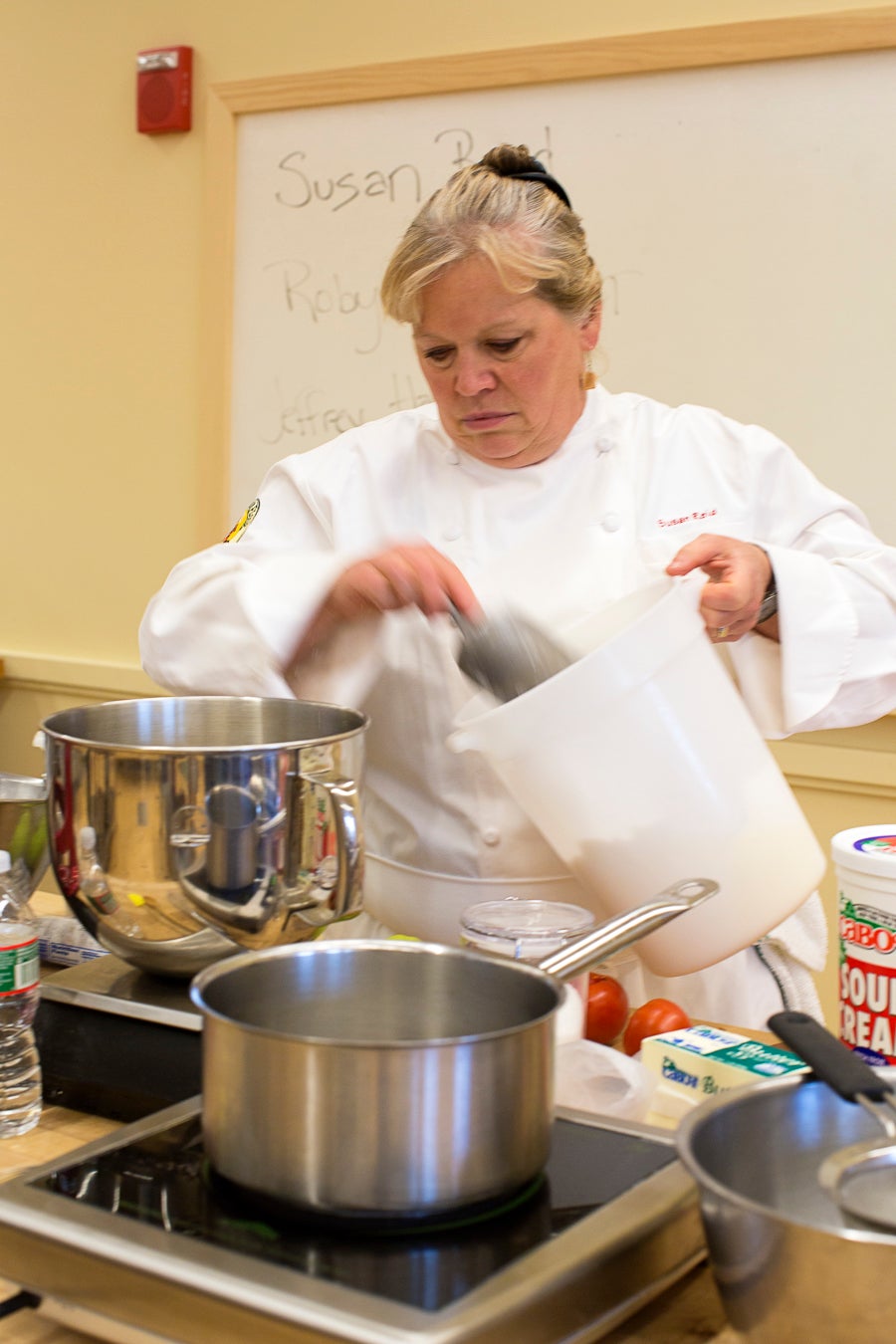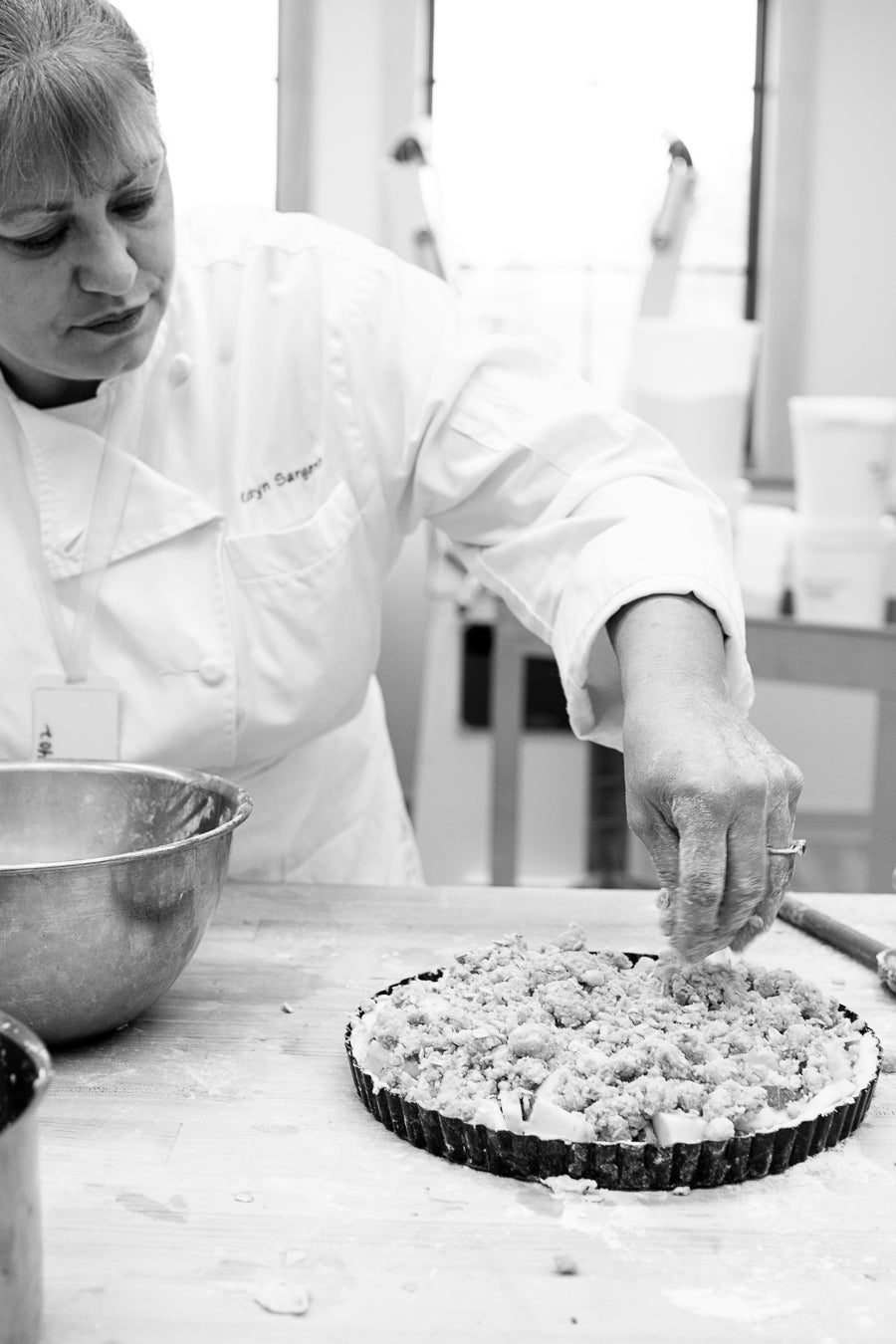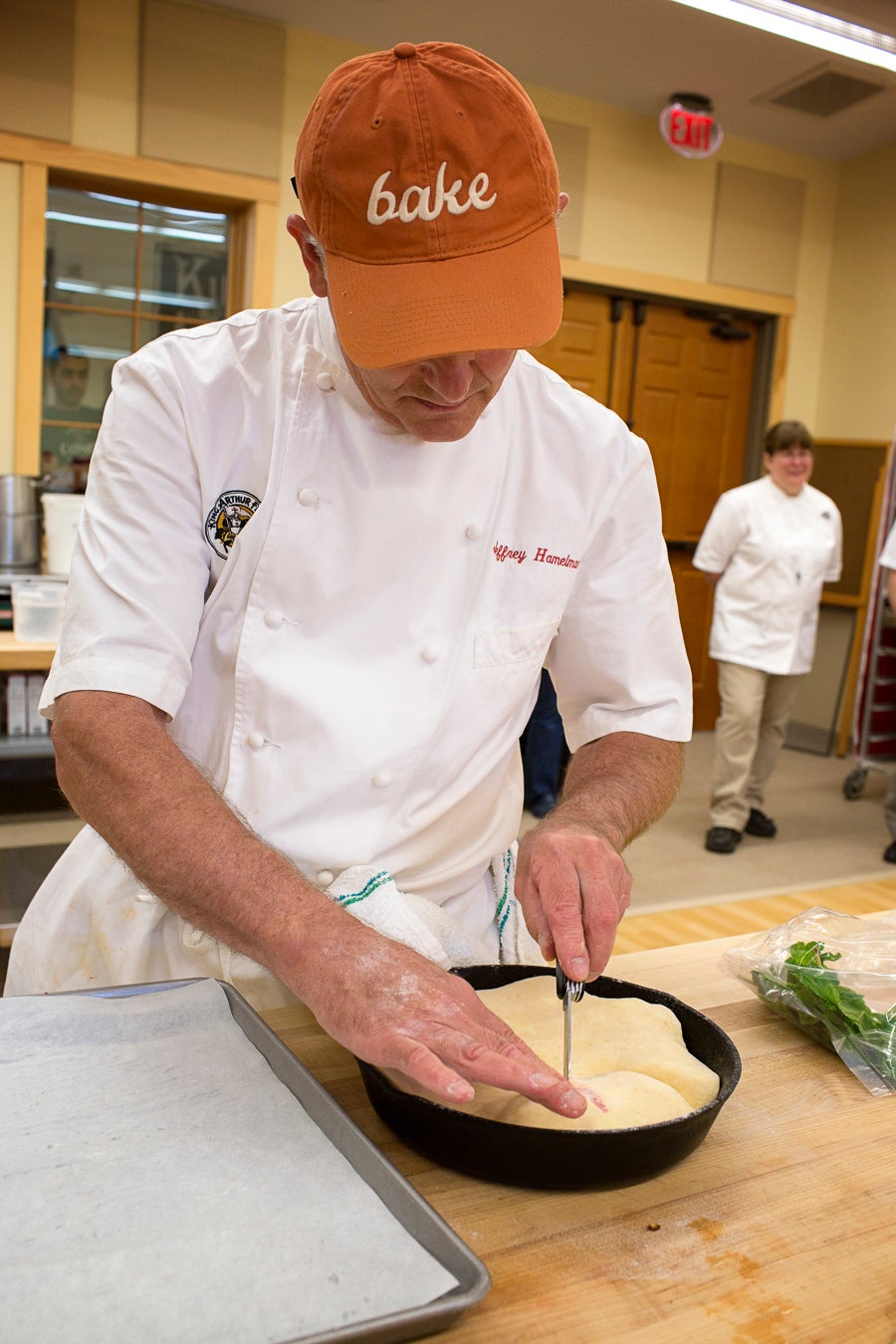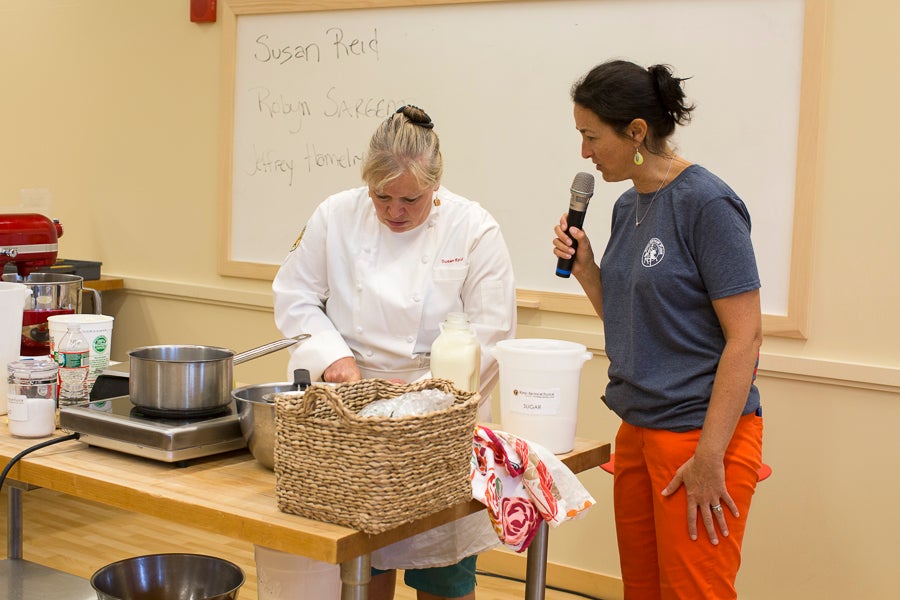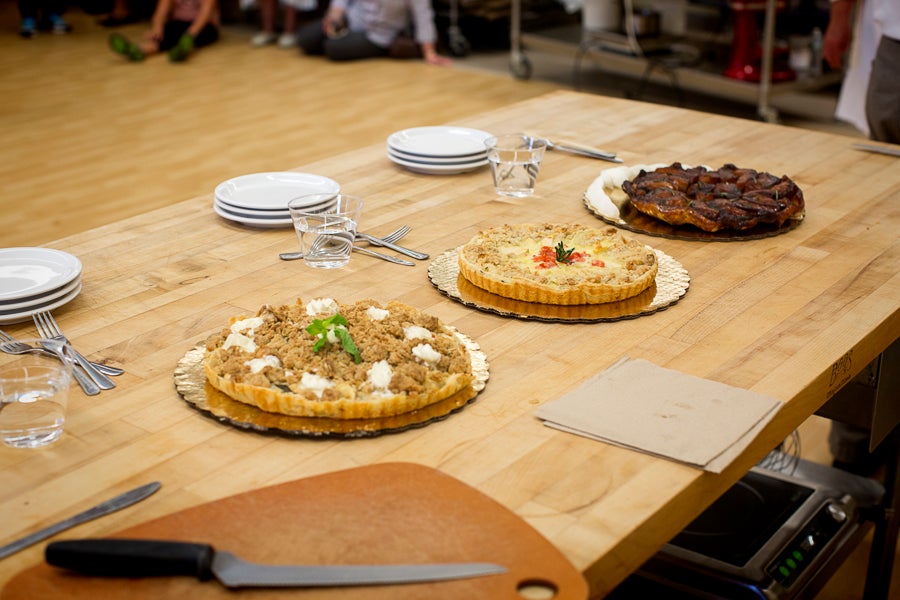 The final products were delicious.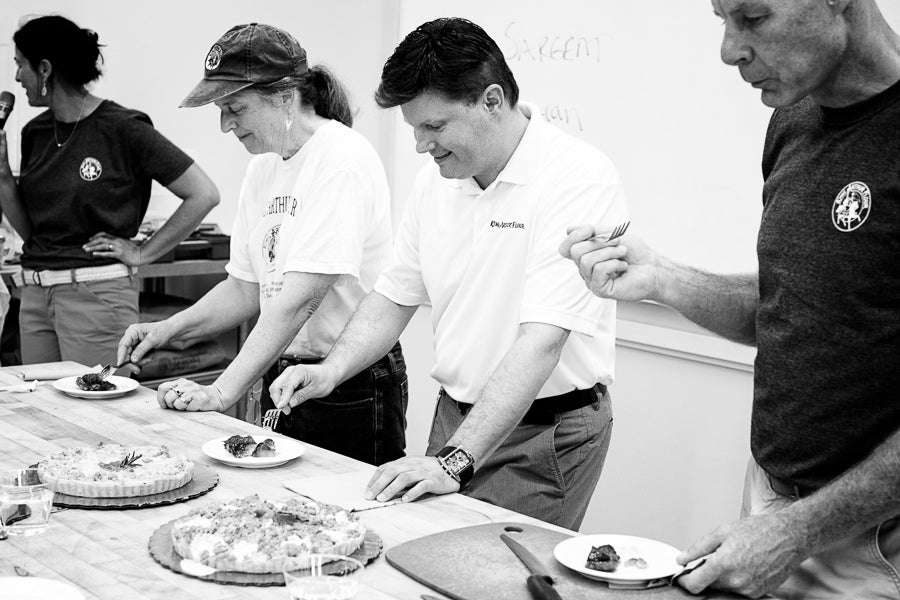 King Arthur Flour employee-owners PJ Hamel, Tom Payne, and John Tunnicliffe acted as judges for the competition.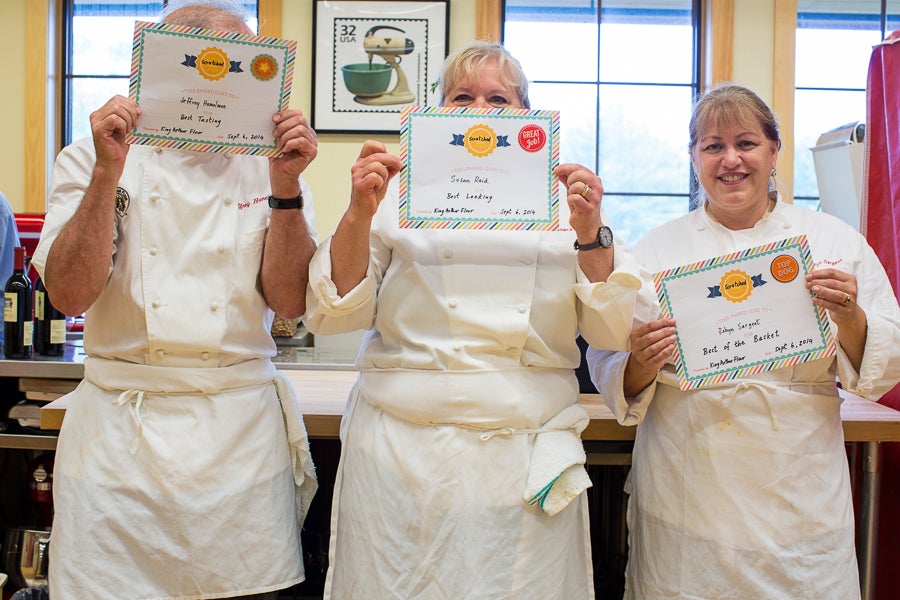 We can't wait for next year! Hope to see you there.
Special thanks to King Arthur Flour multimedia producer Julia Reed for these beautiful photos.
Jump to Comments