"Happiness lies in the joy of achievement and the thrill of creative effort."
- Franklin Roosevelt
"The only real stumbling block is fear of failure. In cooking you've got to have a what-the-hell attitude."
- Julia Child
"Today me will live in moment unless it's unpleasant in which case me eat cookie!"
- Cookie Monster
I could go on and on with quotes about happiness, success and the joys of baking. For those of us who really truly love to bake there is no feeling in the world like preparing fresh baked goods that make people happy.
But lo, we have all had those moments, those "learning failures", those baking disasters that have us hopping about the kitchen like Yosemite Sam, complete with incoherent cussin' and hat stompin'. Once the fire and smoke die down (sometimes quite literally) we dust ourselves off and discover we have a new understanding of a recipe or method, and our baking has just moved up another level.
In a recent blog on parchment, we asked for your input on why you love baking with one of our favorite tools. In this blog, I'm handing over the offering of baking tips and advice first to my fellow bakers here at King Arthur Flour and then in turn to you. We hope you will enjoy, learn and share.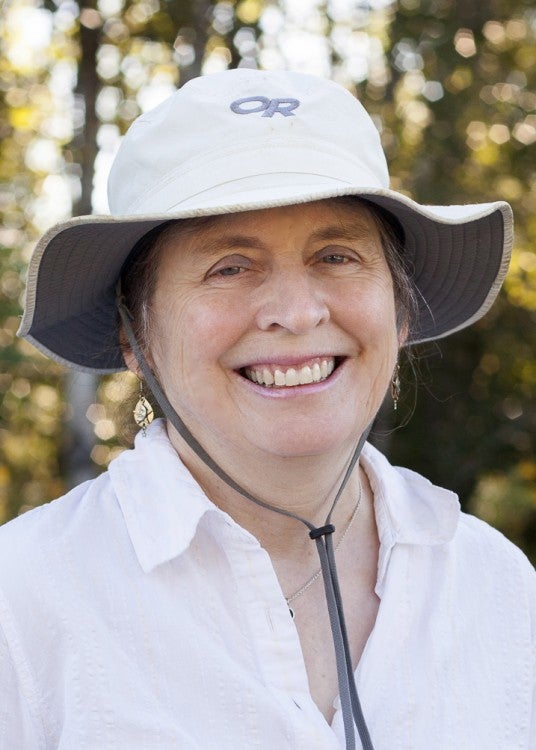 I'm sure many of you will recognize KAF's longest tenured employee and baker extraordinaire PJ Hamel. The things I've learned from PJ could fill several blogs, but here's a few of her favorite tips:
Invest in a good scale and a good digital thermometer. "Two of the most used tools in my kitchen - scale, and Thermapen."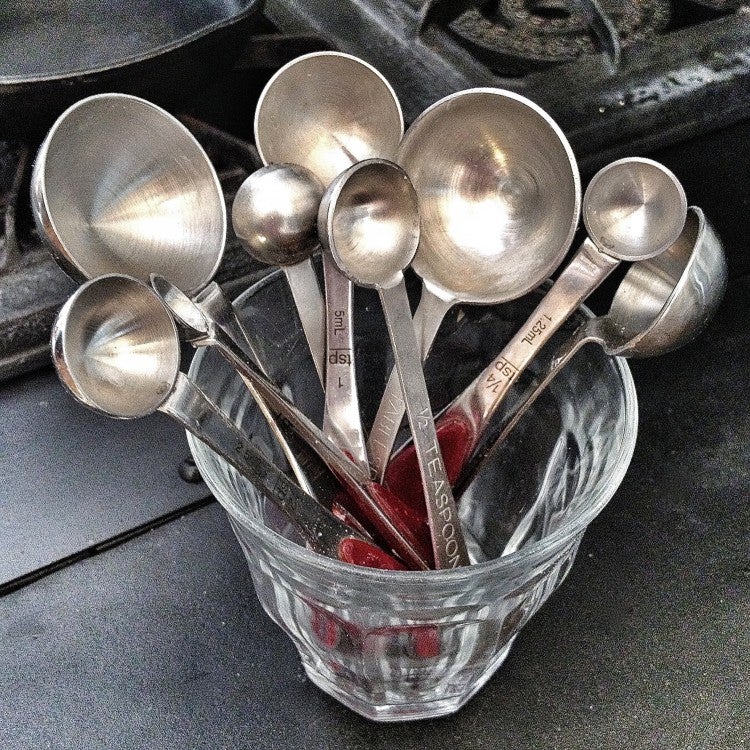 Most of the bakers I know have a bowl or glass full of measuring spoons instead of spoons on a ring or chain. Reach in, grab the one you need and don't worry about the others clanking along for the ride.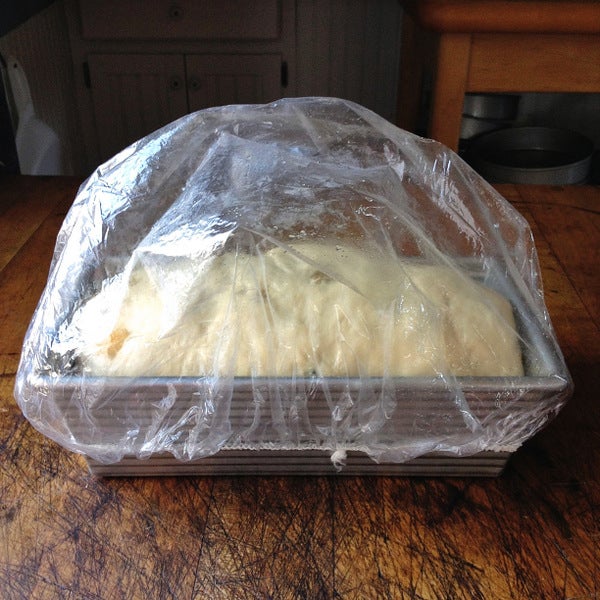 Here's another PJH tip that I see everywhere these days. Forgo the plastic wrap and use a shower cap to cover your rising dough bowls and loaves. Flexible, stretchable, and reusable.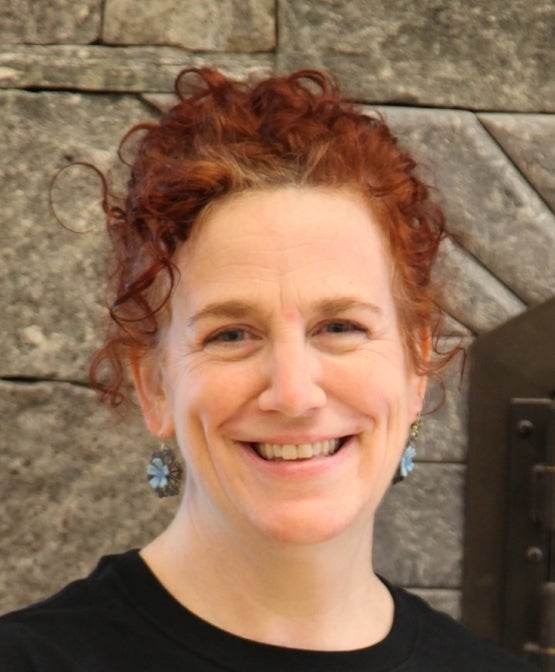 Betsy Rosengarden has been with KAF for over a year now and what a great addition to the team. She ran an award winning bakery in Rhode Island for many years and is my go-to source for cake baking. Betsy's tip?
"My tip is a good mise en place."
Mise en place - (pronounced meez en plas) is a French phrase which means "putting in place", as in set up. It is used in professional kitchens to refer to organizing and arranging the ingredients.
"After reading the recipe all the way through, I then go and mise out all my ingredients. This ensures that I am double checking all the ingredients and the amounts the recipe is calling for. I can make sure everything is at the correct temperature, sifted or whisked, melted or chilled, etc. The other plus is less dish washing! It's all in the prep!"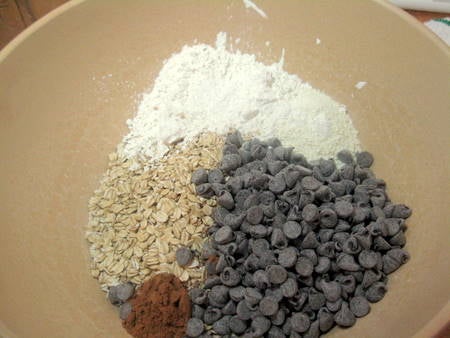 Check out this mise en place in a bowl. You add each item in order from the recipe, leaving each in a distinct space so that you can see what has been added and what hasn't. Checking off each item on a printed paper recipe is a huge help too. When you're done, just erase the checks until next time.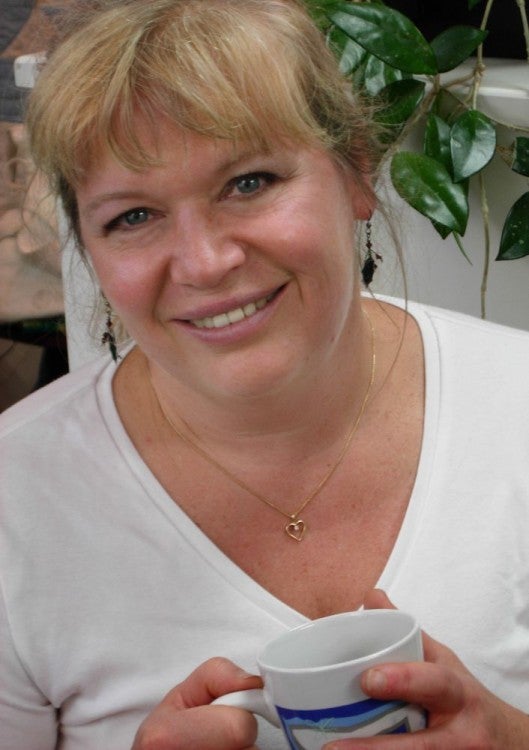 Teacher, chef, Baking Sheet editor and top notch decorator, I don't think there is a hat Susan Reid hasn't worn in the kitchen. Watching Susan in the kitchen often reminds me of what Einstein must have been like in a laboratory. Flashes of genius, acres of practicality and bursts of laughter all wrapped up in a whirlwind of energy.
Here's a taste of her kitchen wisdom:
"Use an offset spatula to spread dough or batter out in a pan. Faster, more level, more fun."
"Slice up the side of a clear plastic bread bag to make a perfect two-sided rolling surface for your pie crust. It is easier to see through than waxed paper and sticking crust is a thing of the past." Susan calls it magic and I agree!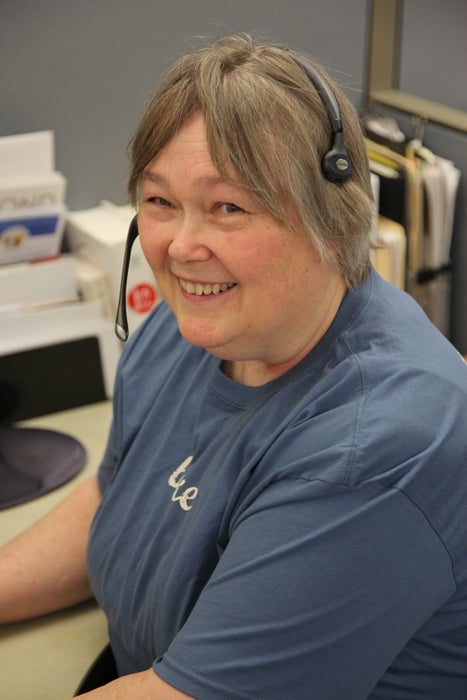 If Susan is the whirlwind, hotline baker Mary Tinkham is the calming, soothing breeze. I've never seen Mary flustered by a panicked baker's phone call, or in the kitchen testing recipes. If I had to pick a Grammy to teach me baking, I'd pick Mary in a heartbeat.
Who doesn't love a baker who's advice starts with "Bake with someone really young every now and then."
"If I'm kneading a wet, sticky dough, I find it much easier to start with a plastic dough scraper in each hand until the dough gets more manageable."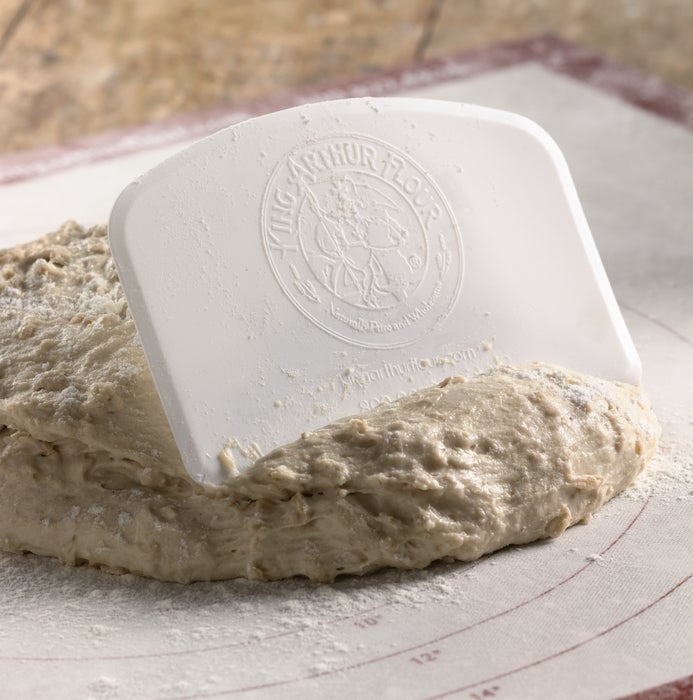 Actually, the plastic dough scraper appeared somewhere in each baker's comments at least once. It really is a tool we all use and love.
Which brings me to another hint from Mary. "Invest in the best equipment that you can afford, even for the little things."
So true! Who hasn't had that cheap cookie sheet that buckled and warped, or that inexpensive grater that made Marie Antoinette's guillotine look safe?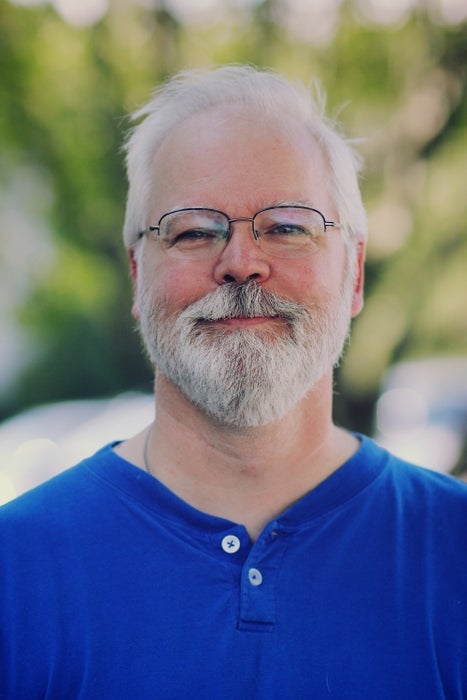 And last but certainly not least, my dear friend Frank. My harshest taskmaster by far, Frank has probably forgotten more about baking that I'll learn in my lifetime. Standing literally a foot and a half taller than me, Frank is my jolly giant in the kitchen. When I need precise, accurate, no nonsense answers, I head over to Frank's station without hesitation.
Here's just a taste of what Frank has to share:
"Read the recipe through twice. And then read it again. Put all of the ingredients onto the counter before turning on the oven. Same thing goes for tools: mixing bowl, tools, baking pan, etc. As soon as you combine the first 2 ingredients, it's too late to go to the store."
"Practice makes better. Never use a new-to-you recipe for a special occasion, no matter who or where you get it from, not even us."
And my personal favorite from all of the responses from my fellow bakers came from Frank. As a professional pastry chef, Frank's dishes are baked and presented "just so" but that doesn't mean he doesn't have a sense of humor about when things go wrong.
"Always have 1 or 2 cans of ready-to-go whipped cream in the fridge. These can help immensely if you need to camouflage any unexpected 'presentation obstacle.'"
That's right folks. Even the best of us will say a little whipped cream can hide a lot of mistakes!
I hope you've enjoyed and learned from our shared tips. Now, hop on down to the comments and leave us your favorite kitchen tricks and baking advice. United we bake!
Hey, wait a minute. There are people in the group photo that aren't in the blog!
Too right, we have so much to share we're going to spread it out over several blogs this winter. Stay tuned!
Jump to Comments