How to dry fresh herbs in 30 seconds
A (super) simple trick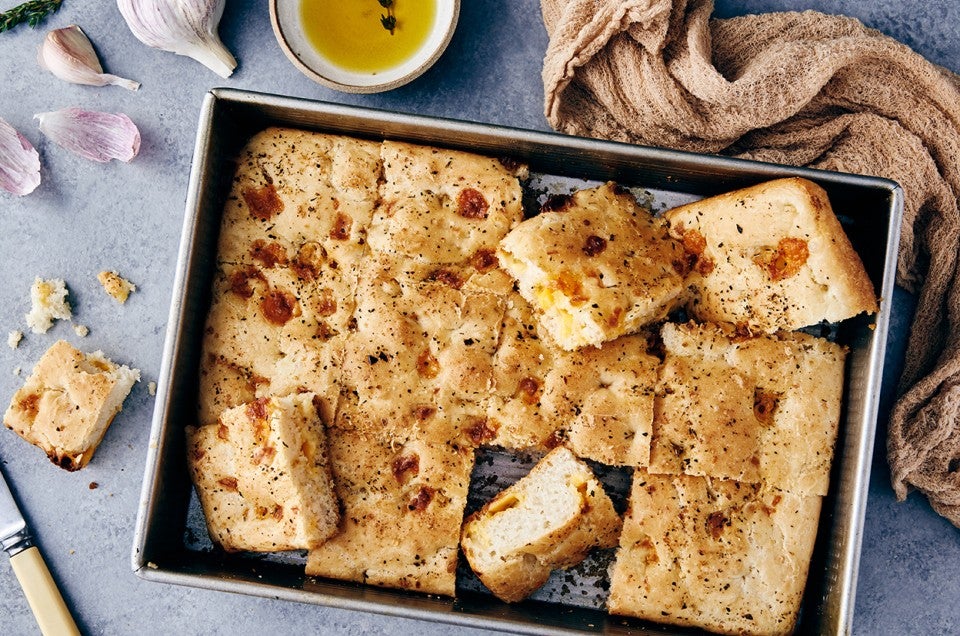 Hello, No-Knead Garlic-Cheese Flatbread!

Nice to see you, Garlic Herb Mac & Cheese.

Ah, Herb & Onion Rolls...
What do all of these have in common?
Herbs.
And, unless it's summer, or you've got a windowsill garden, or you live in temperate climes year-round, that means dried herbs.
But it doesn't have to mean tasteless, drab, stale herbs.
There's a fast, simple way to preserve your garden-fresh herbs — their flavor, AND their color.
The secret?
Your microwave.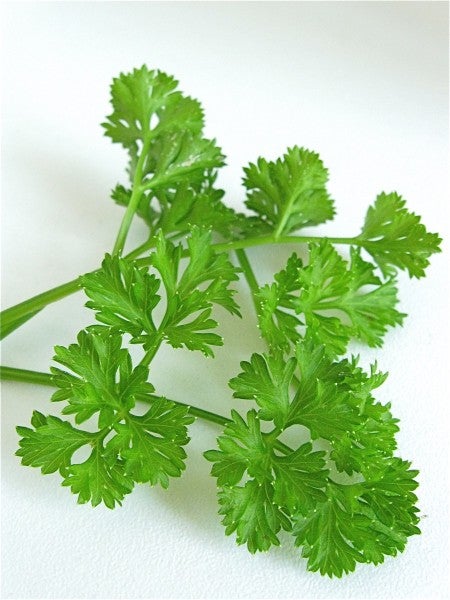 Example A: parsley. Just picked, from my deck-rail planter.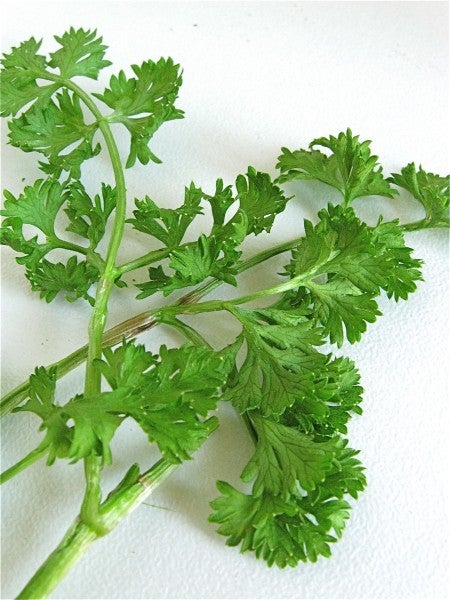 Example B: parsley. Microwaved for 1 minute. DRY AS TOAST, ready to store.
Yet still aromatic, still bright green.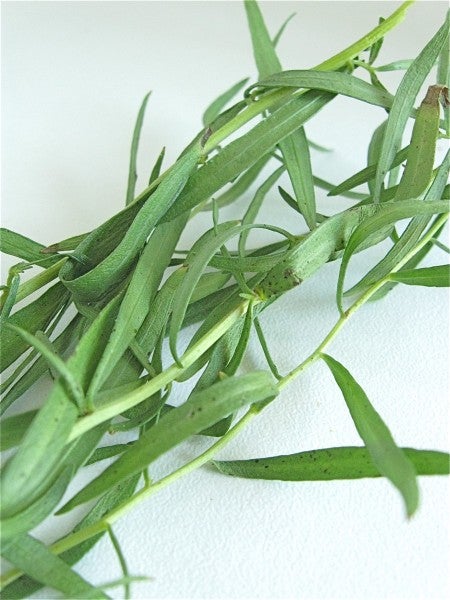 Example A: Tarragon. LOVE this licorice-like herb; it's great with chicken.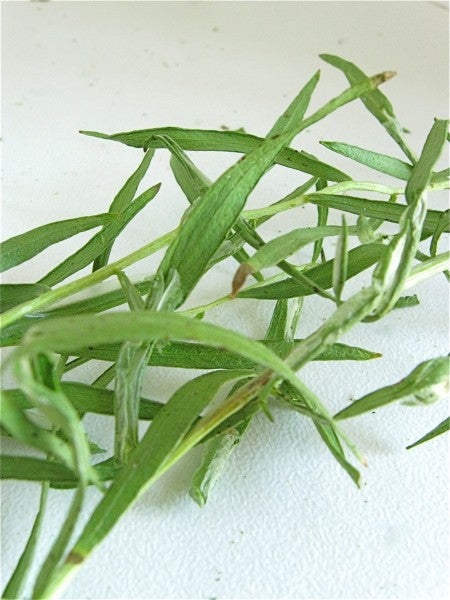 Example B: microwave-dried tarragon.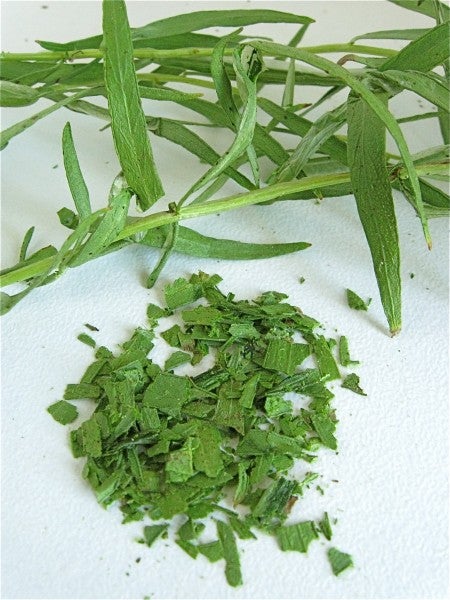 Simply run thumb and finger along the stem from bottom to top to remove leaves; then crumble between your fingers, and store in a glass jar, ready for your salad dressing, bearnaise sauce... or tarragon chicken. (Check out Julia Child's Mastering the Art of French Cooking, Volume One, p. 262, for a great recipe.)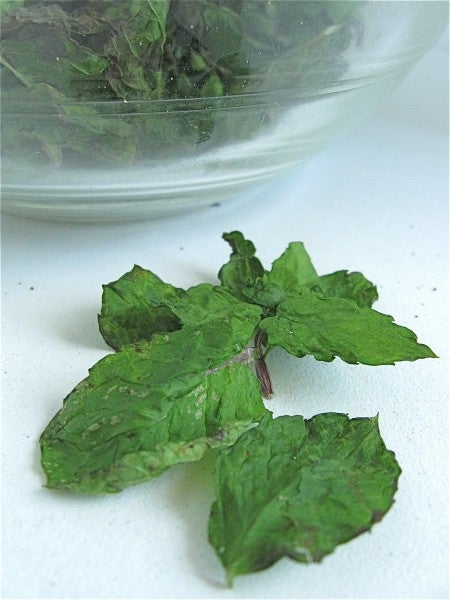 Microwave-dried mint. Light as a feather; green as the day it was born.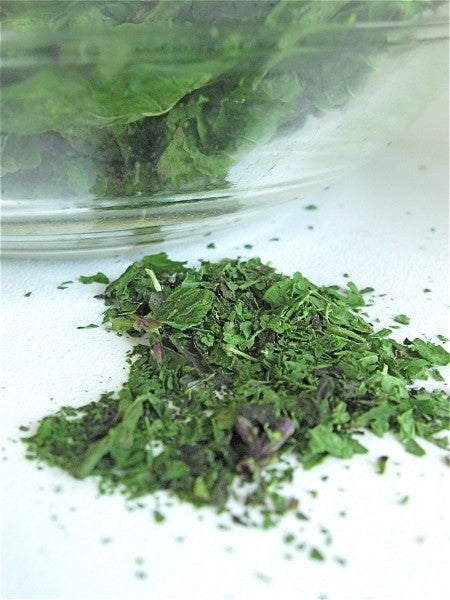 Ready to crumble and use! 
Honestly, this simple trick works like a charm.
You'll have to experiment with your own herbs and microwave; I found that the time needed to dry each type of herb varied quite a lot, with mint being the quickest to dry, parsley the slowest.
Times will also vary depending on the quantity of what you cook; I'd suggest a smaller amount of herbs at a time, rather than larger.
Try just 1 or 2 sprigs first, to get an idea of how long it'll take; start with about 20 seconds, take them out, wait a minute, then see if they're completely dry.
When you've nailed the time, simply lay the fresh-picked herbs in a single layer on a plate, not crowding them. Cook until dry.
That's it.
Oh, and one last thing: Check this space Wednesday, Nov. 2, for Butterflake Herb Loaf, a truly outstanding recipe from our Baking Sheet newsletter.
And the perfect vehicle for the herbs you'll be drying soon!
Jump to Comments