What could be better than a big bowl of freshly popped popcorn topped with a little butter and salt? Well honestly not much; but for me, my friend Carol Colby's caramel corn rates tops on the list.
I've known Carol pretty much since I moved to town 16 years ago. She worked at the local post office; and before I met her, I was fascinated by her waist-length red hair. It was just lovely, and so is Carol.
It wasn't until I started working here at KAF that I realized Carol and I live only 1/2 mile from each other, and that she's an excellent baker with a wacky sense of humor. Think of your favorite joke hat or gag gift, and you can be sure Carol owns one. I think that's one reason why Halloween is so special to Carol; and we're so lucky that she shares her caramel corn with us each year to get the season off to a rolling start.
I'm sure those of you who've spoken to Carol on the phone here at King Arthur know that she has a ready laugh and is a people person who'll always go the extra mile for the customer. Wouldn't it be great if next time you talked to her you could say you celebrated your Halloween season with her caramel corn? I know she'd be tickled pink!
Don't be fooled though, this recipe isn't just for Halloween.
A few months ago my husband David and I, plus our 15-year-old daughter Shannon and her BFF Christina, doubled the recipe and took two huge bowlfuls to the drive-in movies.
David and I added a few handfuls of salted peanuts to our batch for our own version of Cracker Jack.  Good thing I had the popcorn to hold onto as I cried and cheered for Woody, Buzz, Andy, and the gang during Toy Story 3; I don't think I would have made it through without it.
Enough chatter, let's make Carol's Caramel Corn.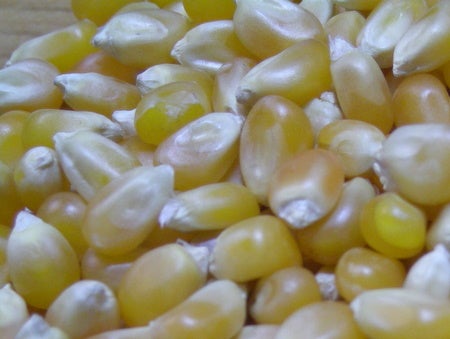 Isn't it amazing how these hard little yellow kernels will produce drifts of white fluffy goodness?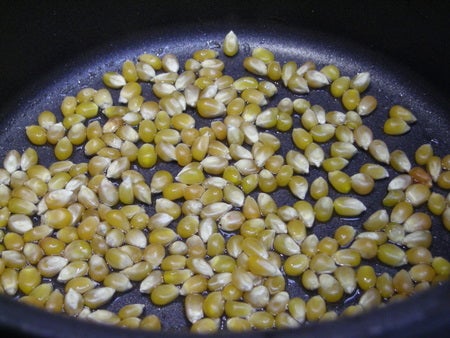 Pop the corn as directed on your package of popcorn. On my package, 3 tablespoons of kernels will produce 5 cups of popped corn. Adjust your measure of kernels as needed to get the necessary 15 cups of popped corn.
While the corn is popping, preheat the oven to 200°F and line a half sheet pan with parchment paper.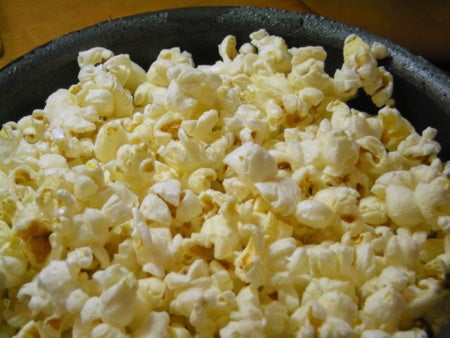 Ahhhh, love the scent of freshly popped popcorn. Be prepared to fend off hungry snackers, or make an extra batch to keep them occupied while you make the caramel topping.
Place the popped corn in a large mixing bowl or even a clean roasting pan. You'll be stirring hot caramel into the corn later, so be sure to allow plenty of room in the bowl.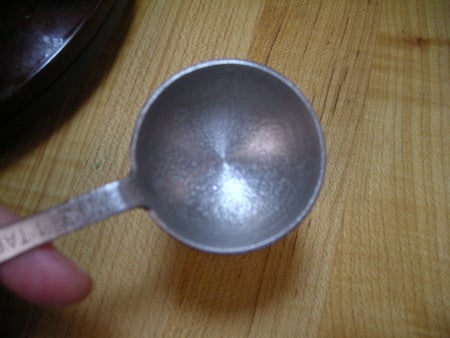 Measuring molasses and corn syrup is always tricky, sticky business. Spritzing your  utensils with cooking spray will help the gooey goodness slide right out.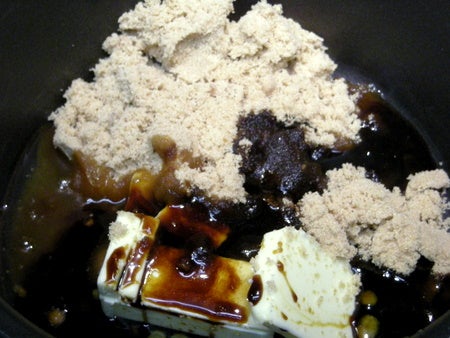 In a large saucepan or stockpot over medium-high heat, melt the molasses, brown sugar, butter, and corn syrup.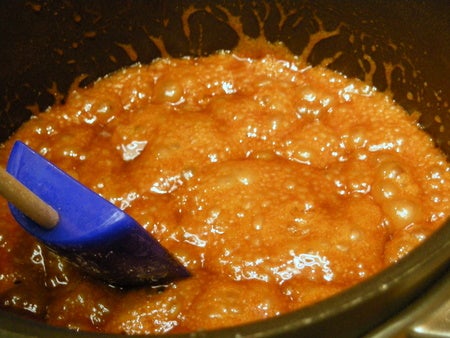 Bring the caramel mixture to a boil. Stirring occasionally, boil the syrup for 5 minutes. The syrup will darken slightly as the bubbles roil and murmur.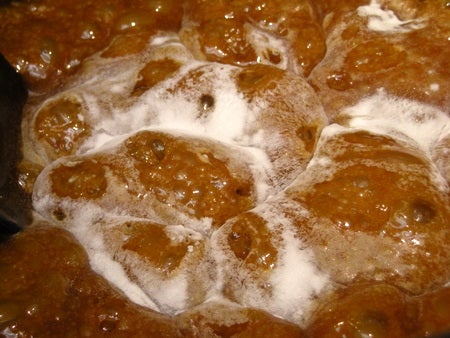 At the end of the 5 minutes, remove the pot from the heat and add 1/2 teaspoon of baking soda. The caramel will foam up a bit as you stir, so watch those fingers.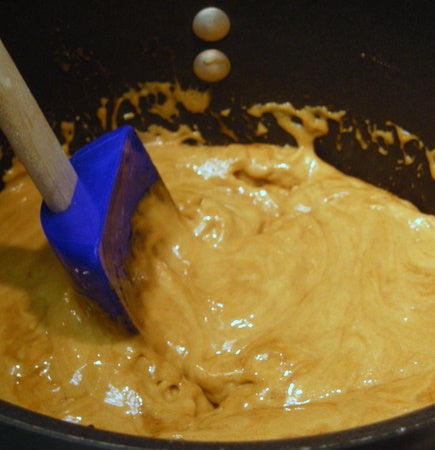 As you stir in the soda, the caramel will thicken and change color, becoming a rich golden beige.  It will appear almost airy at this point. If you've ever had molasses puff candy you'll recognize the look in this caramel.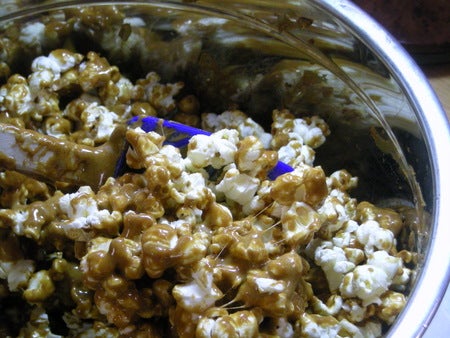 Immediately pour the hot caramel over the popped corn and stir constantly to coat the kernels in caramel. Again, use caution as the syrup is very hot and will stick to skin in a flash. If the kids are helping, leave this part up to the grownups.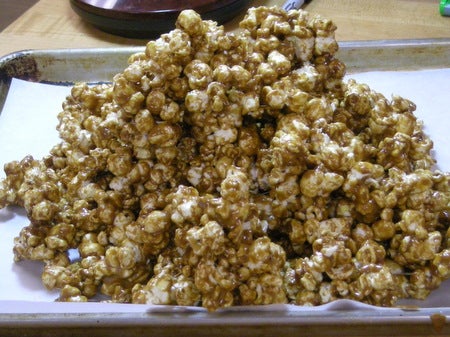 When the kernels are well coated and your arm is tired, pour the coated corn onto the prepared baking sheet. Spread the mound out so that the corn will bake evenly.
Bake the corn at 200°F for 60 minutes, removing the pan and stirring the corn every 15 minutes.
It's essential that you taste some every time you stir. Well, OK, maybe not essential, but it would take a stronger person than I am not to sneak a taste every time!

Behold the sticky, gooey delight that is Carol's Caramel Corn. It's amazing served warm from the oven with a big glass of lemonade, or icy cold glass of milk.
Try to save some for later, though, as it makes a great crunchy sweet treat while watching your favorite fright fest.
Please make, rate, and review our recipe for Carol's Caramel Corn.
Jump to Comments