Ahhhhh, cinnamon toast.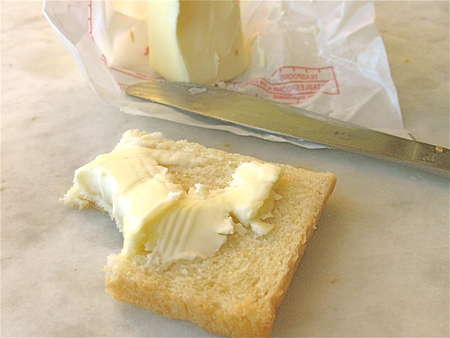 Ahhhhh, bread and butter.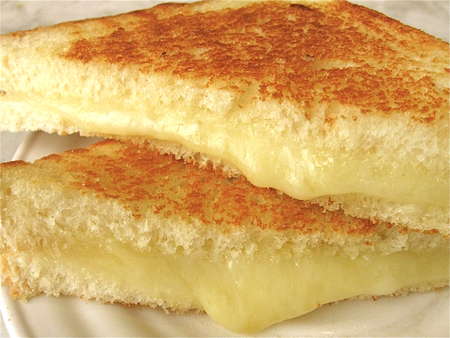 Ahhhhh, grilled cheese.
And what, pray tell, is the progenitor of ALL of these AHHHHHs?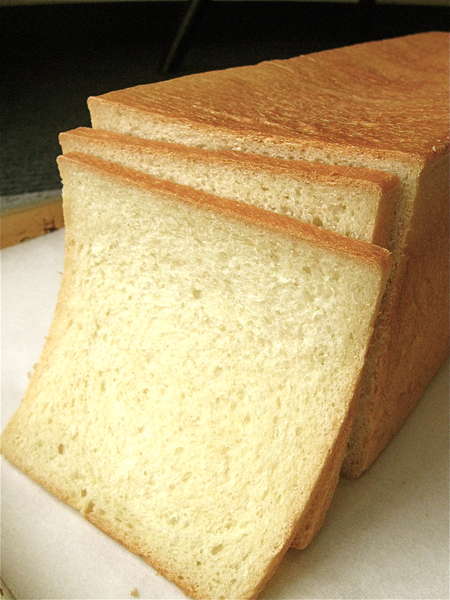 White bread, a.k.a. pain de mie, a.k.a. The Perfect Sandwich Loaf (grilled cheese bread, French toast bread, appetizer base extraordinaire...)
Think back to your childhood. Unless you were brought up by parents unusually devoted to the benefits of whole grains, your first piece of buttered toast was made on plain white bread. Your PB & J? White bread. French toast, grilled cheese, egg salad, tunafish—white bread, white bread, white bread.
Maybe it was Wonder or Sunbeam, the air bread of old that now, in adulthood, we regard with scorn. (Except for my husband, who remains a devoted disciple despite my best efforts to wean him of this shallow loaf.)
Or maybe Pepperidge Farm was the loaf of choice in your family's bread box. Or Arnold, with its cozy brick oven logo. These sturdy-yet-moist, close-grained breads were my idea of white bread perfection, for years and years.
Until I discovered the lidded pain de mie (Pullman) pan, well into my bread-baking career—right here at King Arthur. And my life changed forever.
No more sandwich loaves with their unattractive mushroom-shaped silhouette. From now on my bread would be perfectly square-cornered. It would fit just right in the toaster, without an over-risen crown peeking out the top. It would have the same close-grained, moist texture of my beloved Pepperidge Farm. And it would make slices every bit as thin as PF's Very Thin White Bread—the bread of choice for appetizers, or for the crunchiest toast ever.
I still eat PFVT white bread at my in-laws'; it's a nostalgic throwback to the days before pain de mie. But PF doesn't hold the same power over me as it used to, back when I hadn't yet discovered the home-baked alternative. Now, when the urge for comfort bread strikes, I simply pull out my  pain de mie pan, and Pepperidge Farm passes into the mists of memory.
I'll warn you up front: the pan is expensive. But it'll last you forever. And after all, how can you possibly put a price on a lifetime of perfect PB & Js?
Now, I know you're going to ask me if you can make this bread without a pain de mie pan. The answer is — no, not really. You can rig up a weighted cover for your standard loaf pan, if you like; use our recipe for White Sandwich Bread, as the following recipe is too big for a standard pan. But I warn you, yeast dough is unbelievably strong; you'll need several bricks to keep it contained, so beware!
Want to read the recipe before you start? Check out our recipe for Pain de Mie.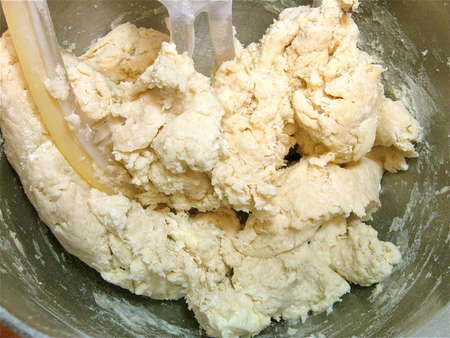 First we'll make a basic white yeast dough, starting with King Arthur Unbleached All-Purpose Flour, whose 11.7% protein makes a delightful, soft, tender-textured loaf. Mix the ingredients together...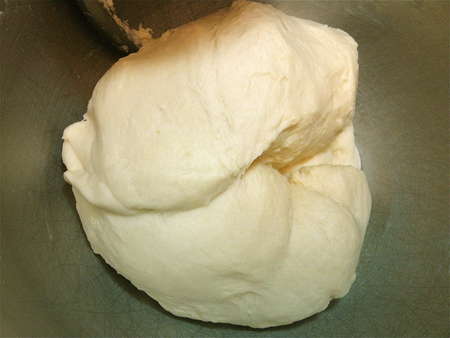 ...then knead till smooth. This is easily accomplished in a bread machine set on the dough cycle, too.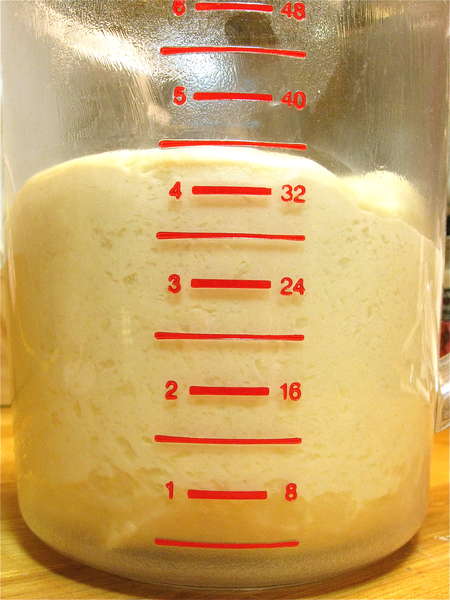 Put the dough in a lightly greased bowl (or large measuring cup, which allows you to track its rise); cover the bowl or cup.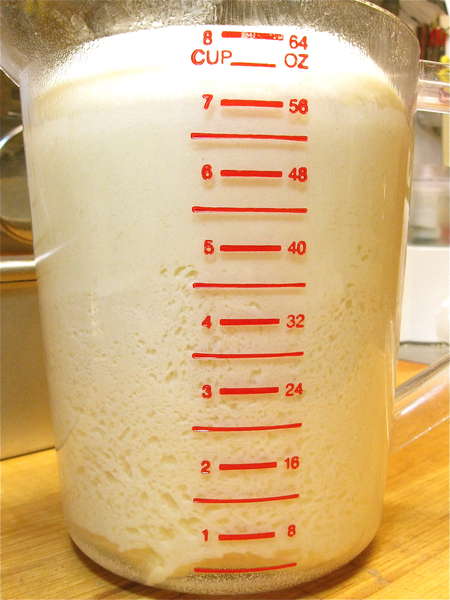 Let rise till doubled. This is a very cooperative dough; it'll rise nicely.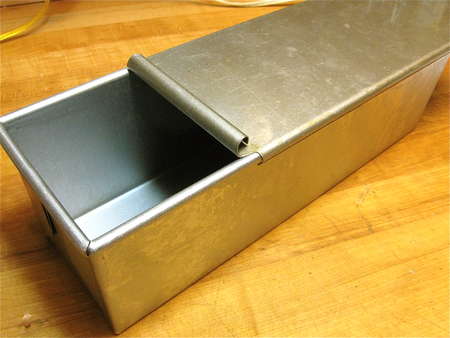 Here's your lidded pain de mie pan. It's a 13" x 4" x 4" pan with a sliding lid.
Spray both the inside of the pan, and the underside of the lid with non-stick vegetable oil spray; I always use Everbake.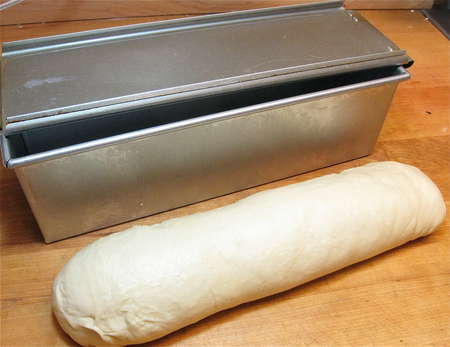 Gently shape your risen dough into a 13" log.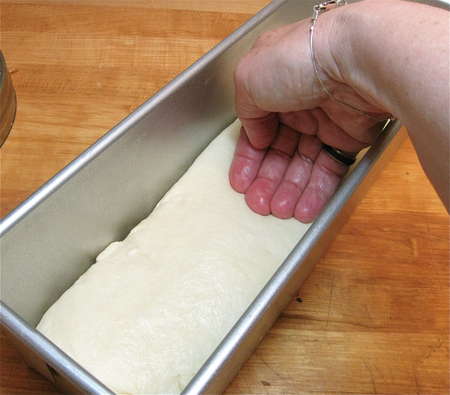 Place it in the pan, pressing down to make it as flat as possible.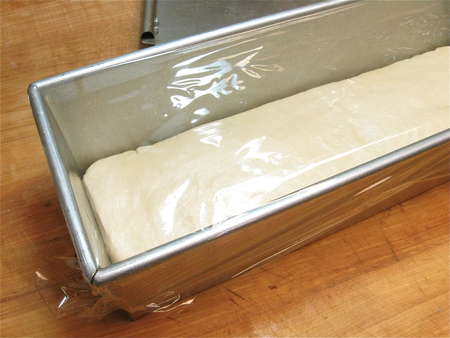 Cover with plastic wrap and let rise...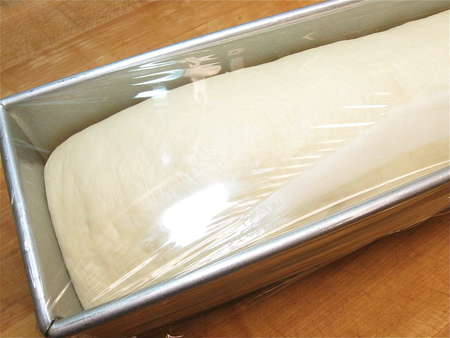 ...till the dough is within 1/2" or so of the lip of the pan.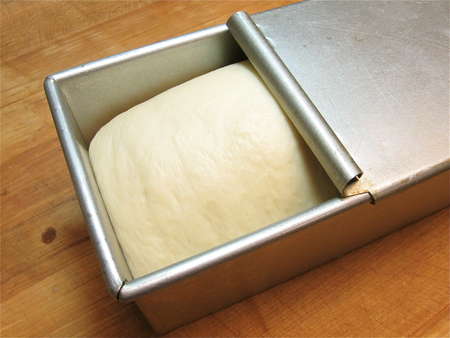 Put the GREASED cover on...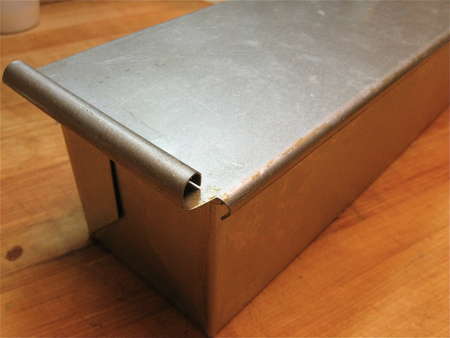 ...and close it up. Let the dough rest an additional 10 minutes or so, while you preheat your oven to 350°F.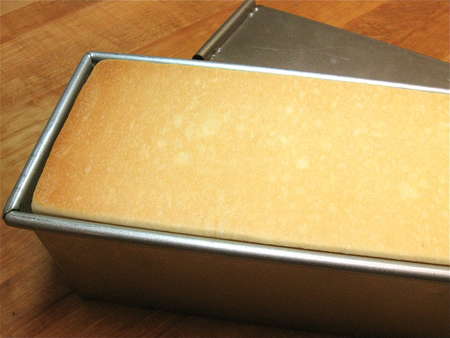 Bake the bread for 25 minutes. Remove it from the oven, and remove the cover; it'll be a light golden brown.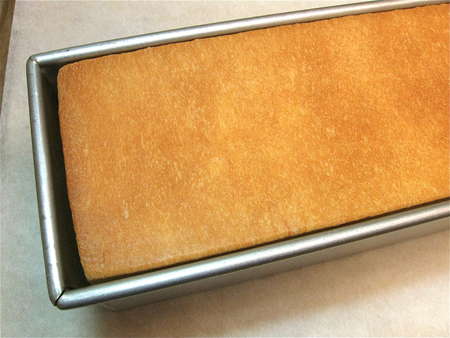 Return it to the oven and bake for an additional 10 to 20 minutes...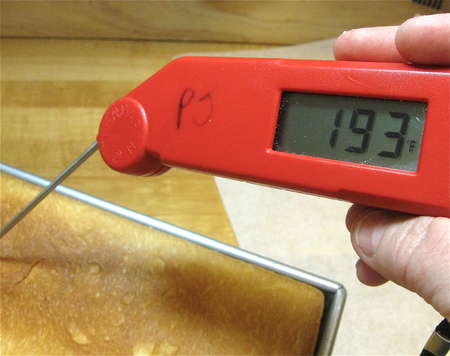 ...until an instant-read thermometer registers 190°F, or just over.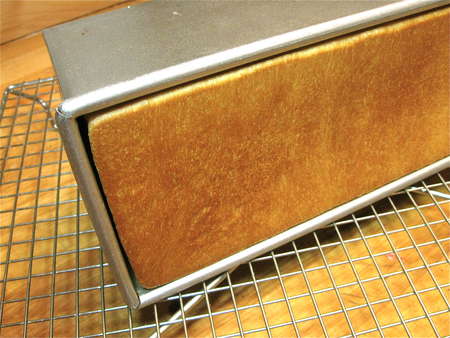 Turn the pan on its side, shaking slightly to loosen the bread.
Then turn it over, and lift off the pan.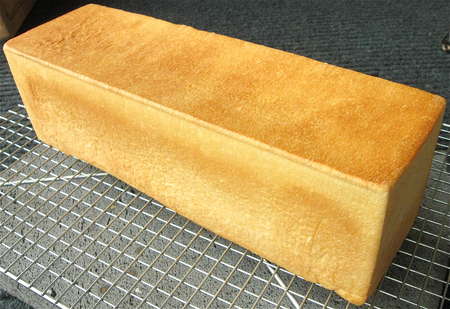 Gently turn the bread right side up, so its pretty top is facing up.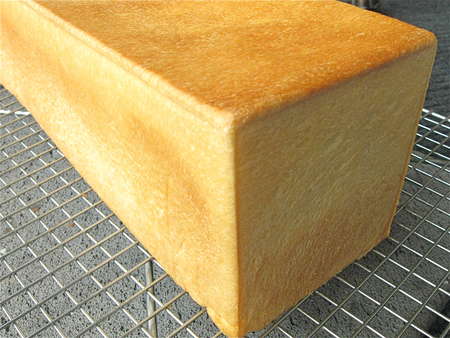 Look at those corners!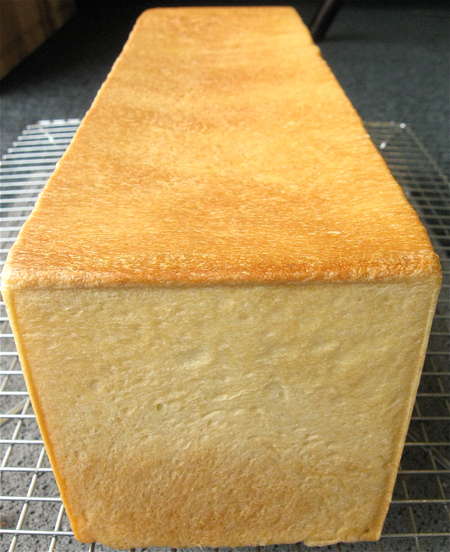 The length of it—I tell you, that's enough for more than 2 dozen sandwiches!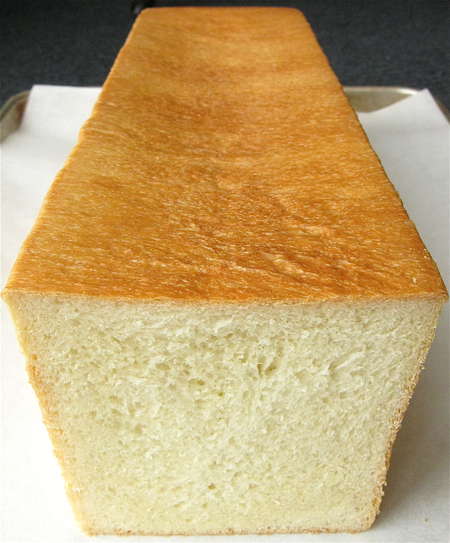 And the crumb....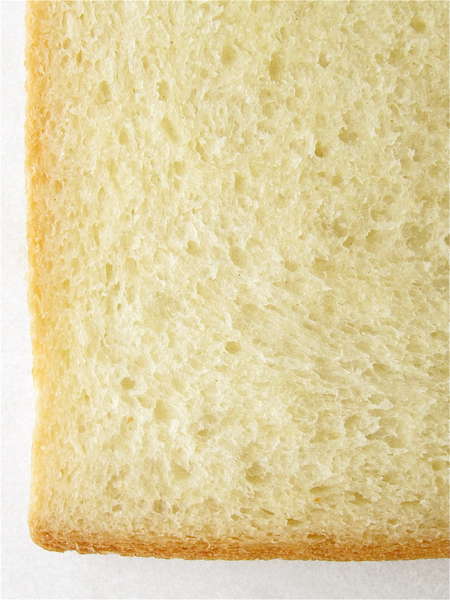 Perfect. Note how thin the crust is, too; your kids probably won't even ask you to cut it off.
Unexpected bonus: as the bread cools on your rack, it imprints its own slicing guide.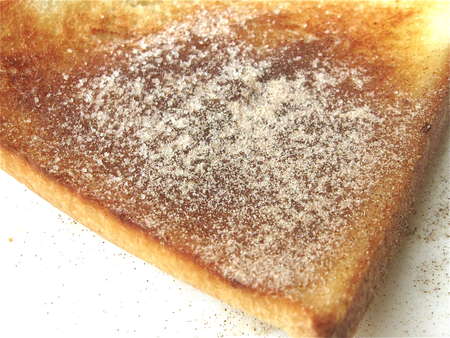 And let's have one more look at that cinnamon toast. If you haven't yet tried our Cinnamon Sugar Plus, you're missing a real treat. My boss, Karen, has three kids, cinnamon toast aficionados all. I asked her to do a cinnamon sugar-test with them. Cinnamon-Sugar Plus won hands-down, easily supplanting their former favorite. Thanks, Sivi, Tage, and Lily, for your valuable input in this serious matter.
Read, rate, and review (please!) our recipe for Pain de Mie.
Jump to Comments